XYZ Inventory Report

We have made an XYZ inventory report that helps to classify inventory items according to the stock value and minimize the inventory carrying cost. XYZ model classify products as per below,

X items have highest valuation
Y items have medium valuation
Z items have lowest valuation

This module helps to generate and print Stock XYZ reports in PDF as well as excel format.
Related Modules

Benefits Of XYZ Report

Identify valuation of the product
Minimize production delay
Reduce Stock Carring Cost
Connect Products With Profitability
Better Control Over Inventory
Features

You can generate an XYZ inventory report.
You can generate report for any date and time.
Report can be generated in PDF and XLS format.
Easy to manage stock valuation.
This module saves your important time.
No more configuration required, just install it and use it.
Go to the user enable "XYZ Stock Valuation Report" Tick box.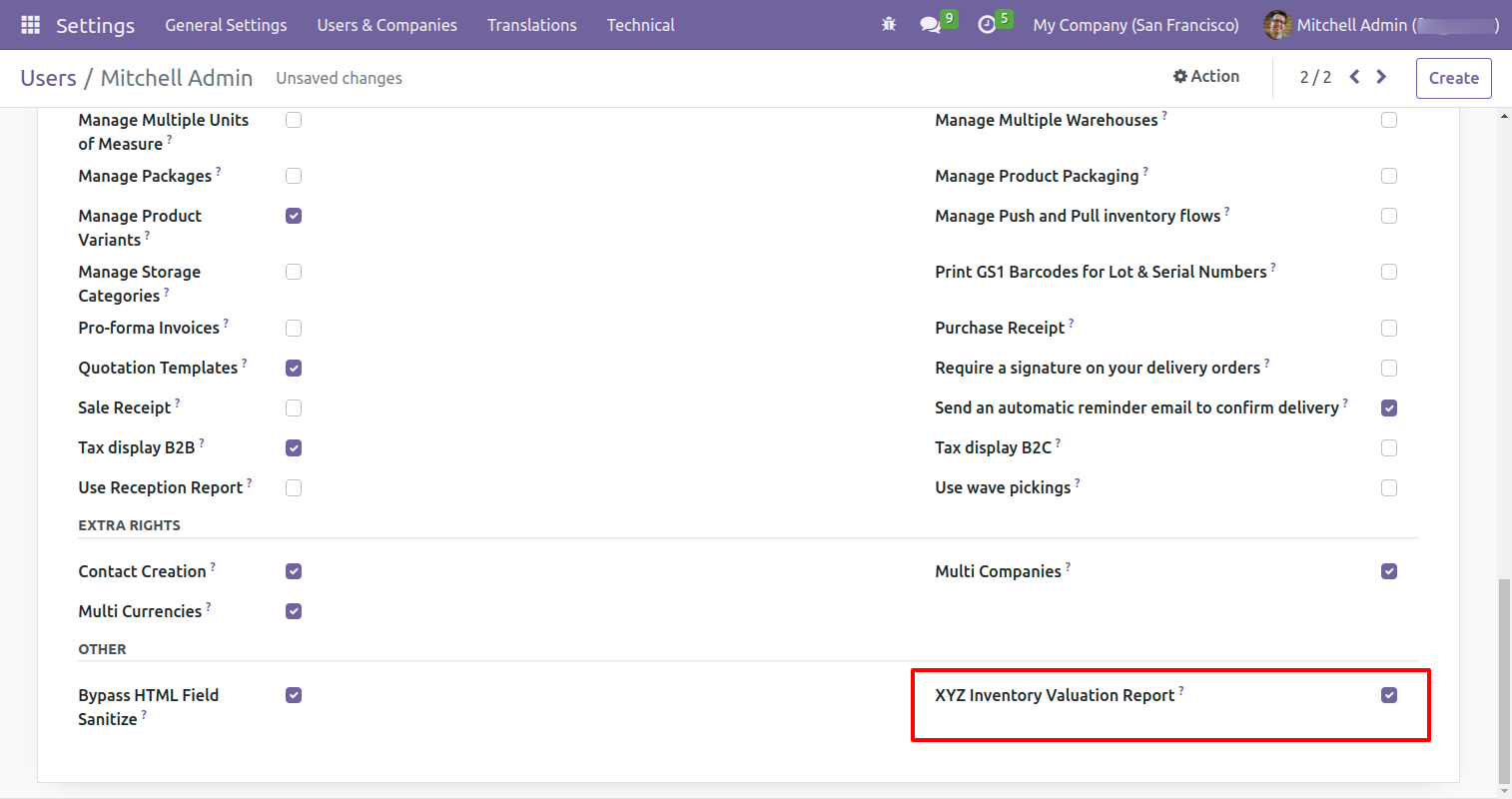 Go to the "XYZ Stock Valuation Report" menu.
After that one wizard opens, Select date-time and print report.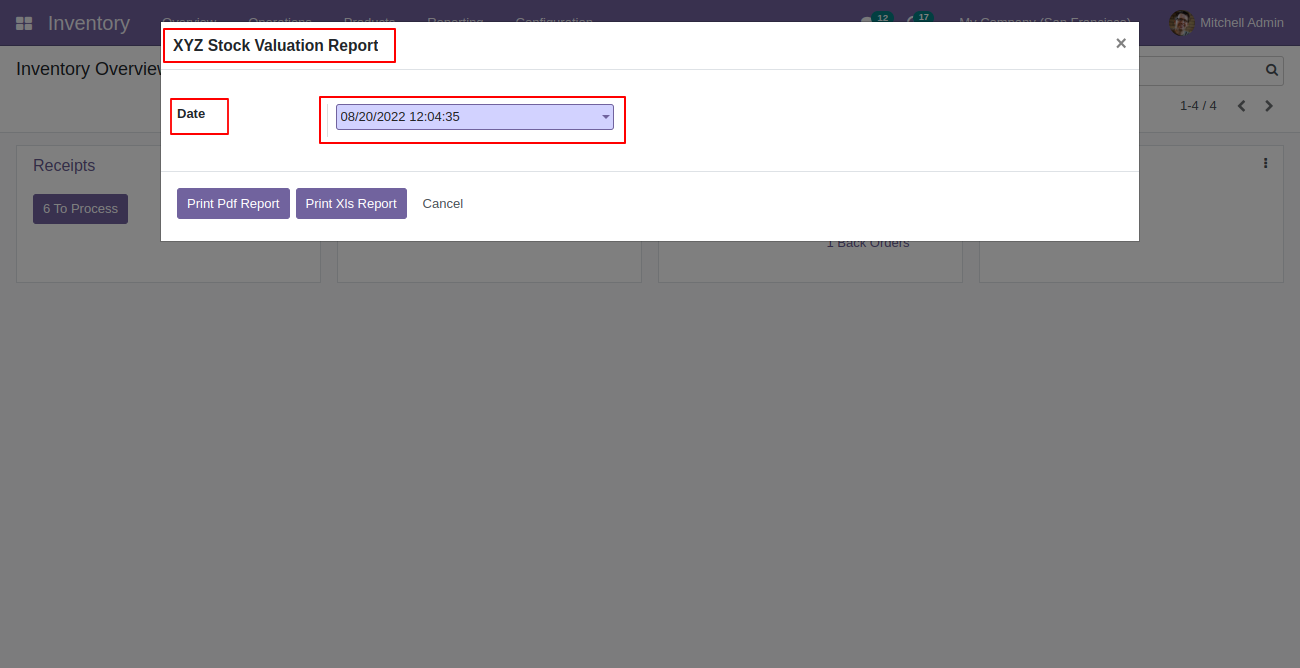 PDF report looks like this.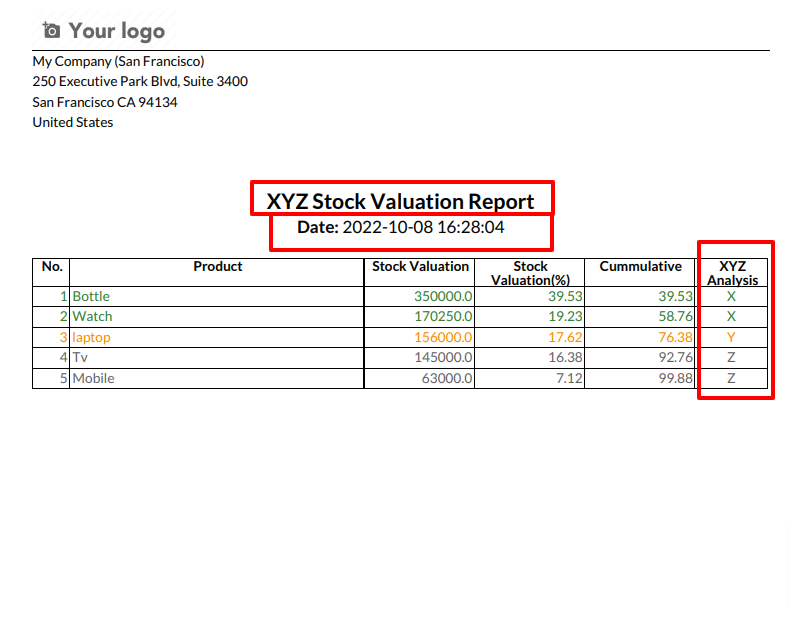 XLS report looks like this.

Version 16.0.1

| Released on : 28thOctober 2022