Website Terms & Conditions
This module useful to show terms and conditions in website shop.
Key features:
Easy to configured.
Fully dynamic.
Inside Website settings set "Show Terms & Conditions in Website?" to True. If True then only Terms & Conditions visible in shop at payment time.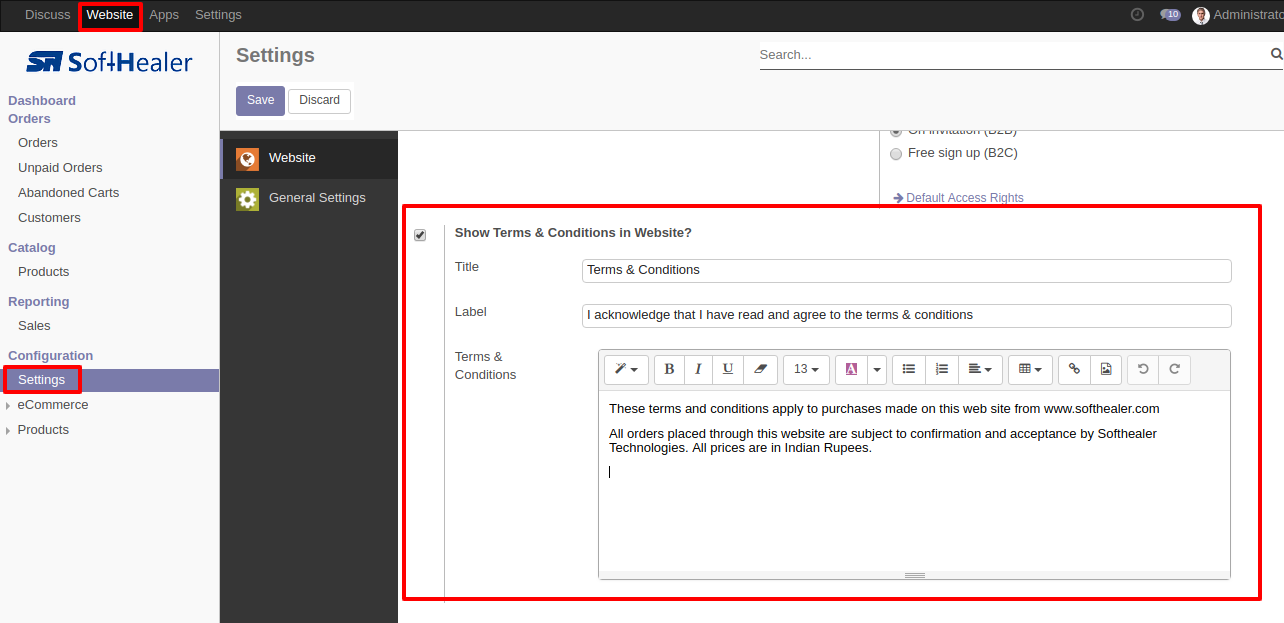 Terms placed at payment time.Default "Pay Now" button disabled. If you acknowledge that you read Terms & conditions by Set to True, than only you will able to do payment.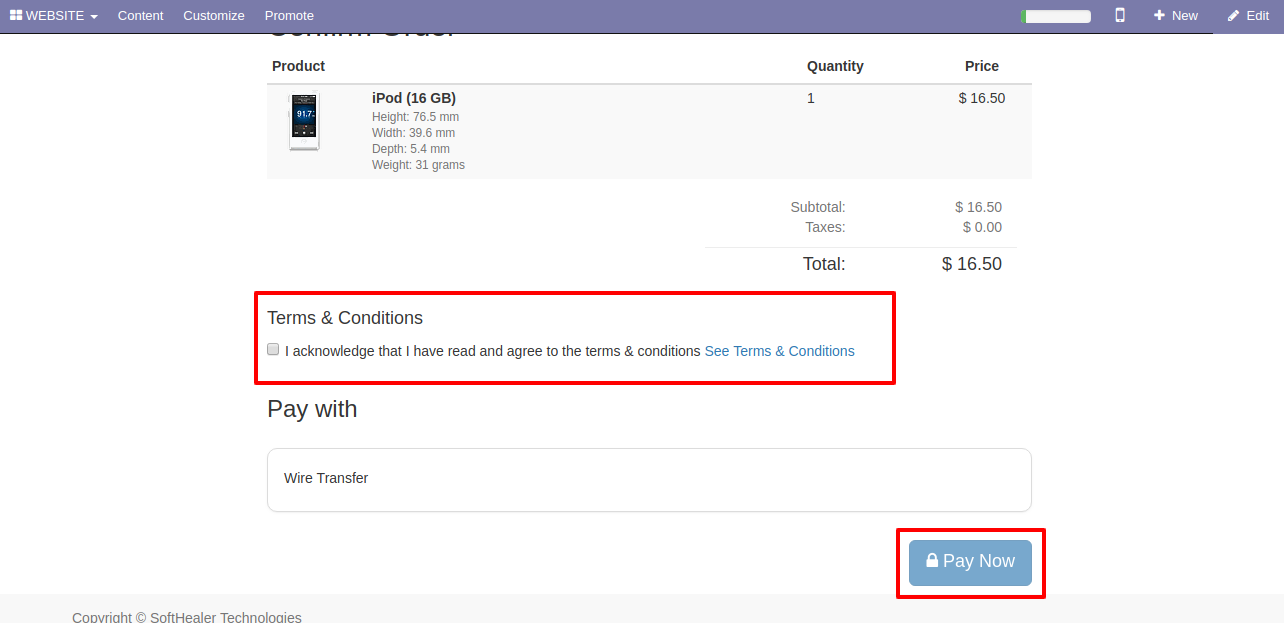 On "See Terms & Conditions" click pop up opens, all terms and conditions shown there to read.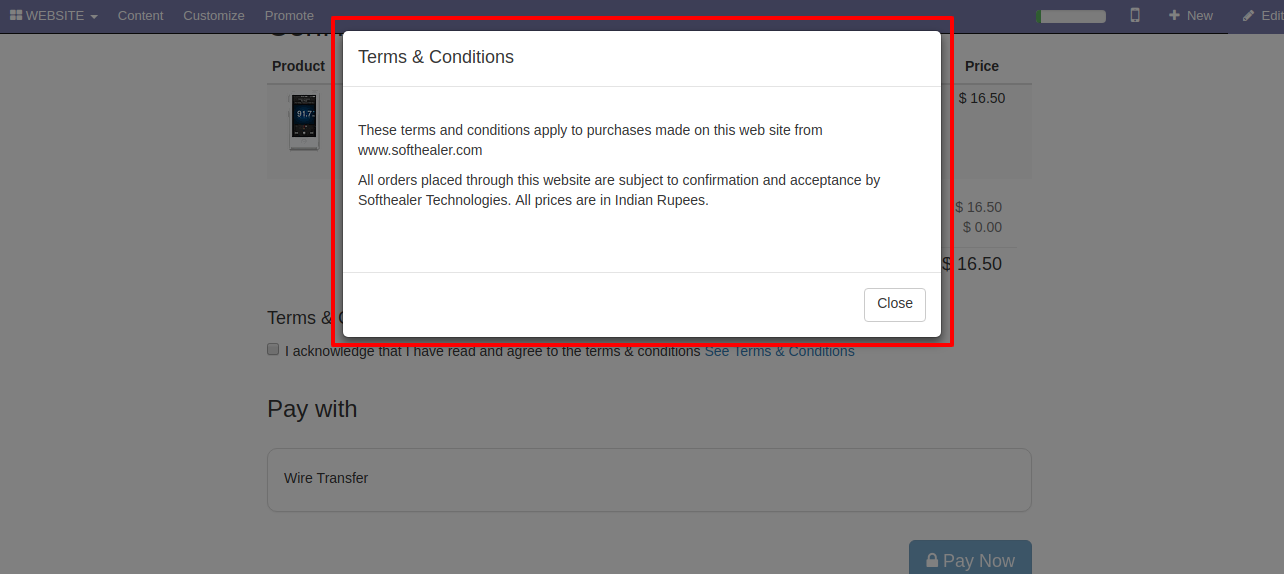 On Terms & Conditions set to True, "Pay Now" button enable so you can continue with payment.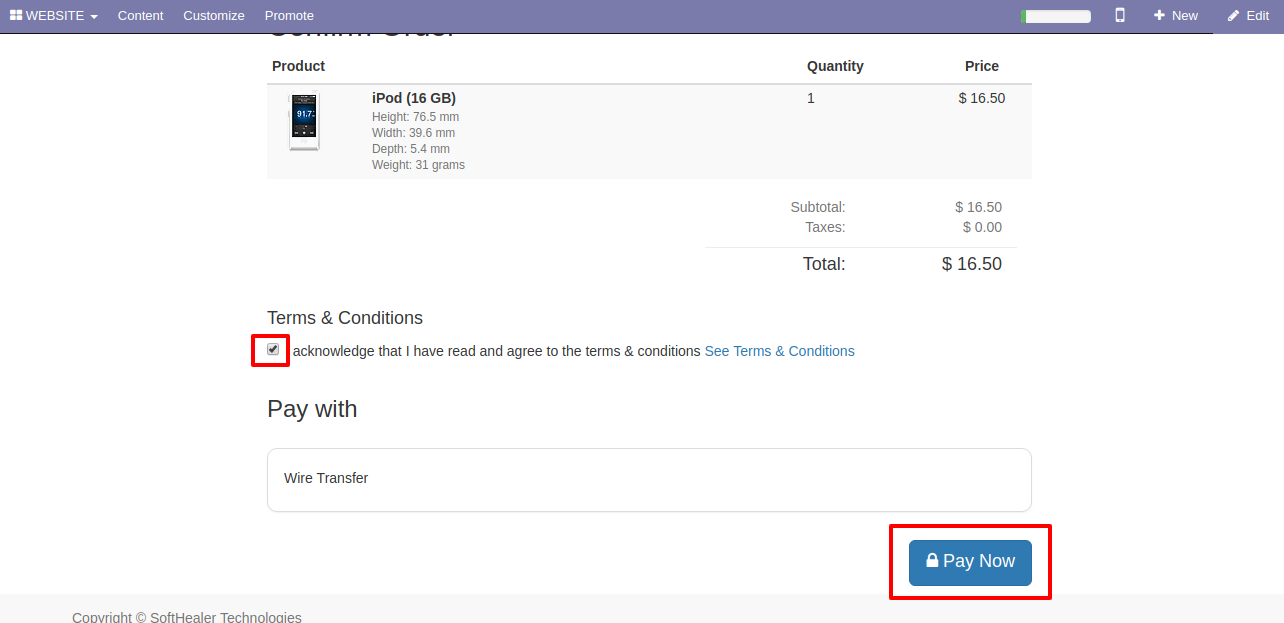 Help & Support
You will get free support and assistance in case of any issues