Website Mega Menu

Mega-Menu is simply a dropdown matrix of a large number of sub-menus. Normally mega menu used to display some kind of little but important information like your company address with map image, Latest successful project information, Display the latest product with images, Showoff important person of your company with social media link. The mega menu will help you categorize the menu items and also lets you add images to the menu and give a visual clue about each section. A mega menu is a kind of navigation menu that makes all the options visible at once, laid out horizontally as well as vertically. Here in this app we provide a dynamic and static mega menu with different 12+ well crafted designed. Using this application you can make mega-menu dynamically so you don't need any IT person anymore.
All Mega-Menu looks like below.
---

Well designed, clean, responsive & futuristic 10+ mega-menu styles.
Easy to define mega menu with the image.
Easy to set social media links in mega-menu content with appropriate icons.
Easy to define mega menu dynamically.
Easy to set mega-menu statically for static information.
Easy to set in the Website menu just drag and drop.
Easy to install and use it.
Mega-Menu configuration menu and list view.
---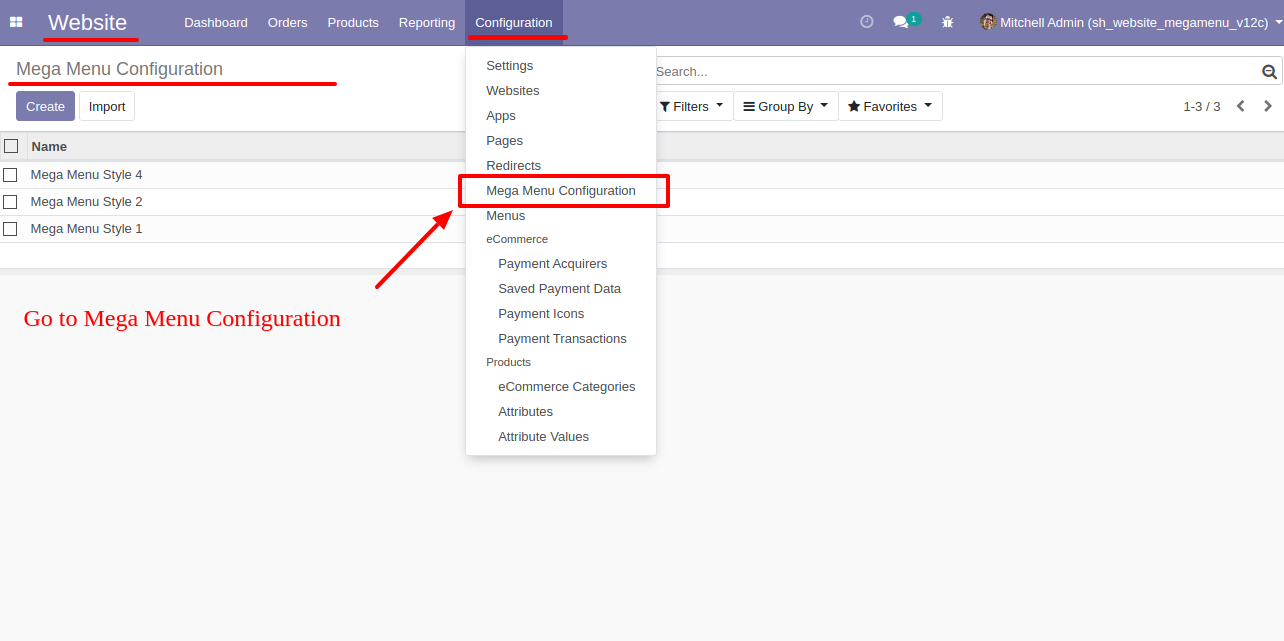 Mega-Menu forms a view where you can create mega-menu with an appropriate menu style and add category line. (*3 different Dynamic mega menu style).
---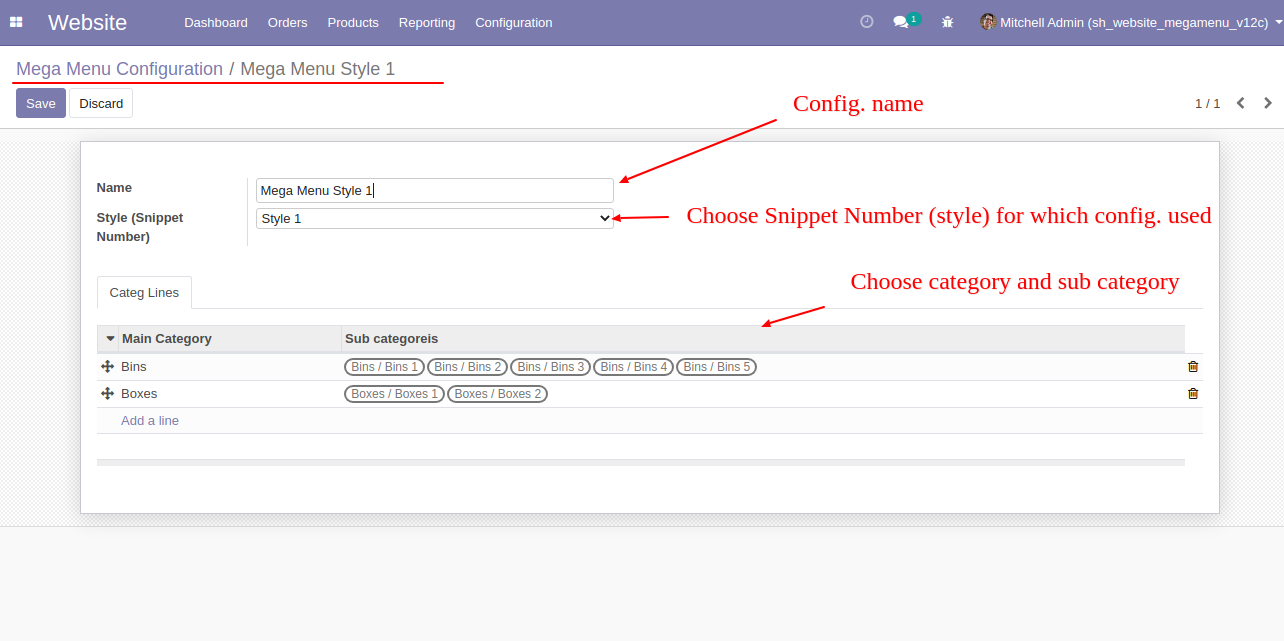 Create a category of the mega menu with an image.
---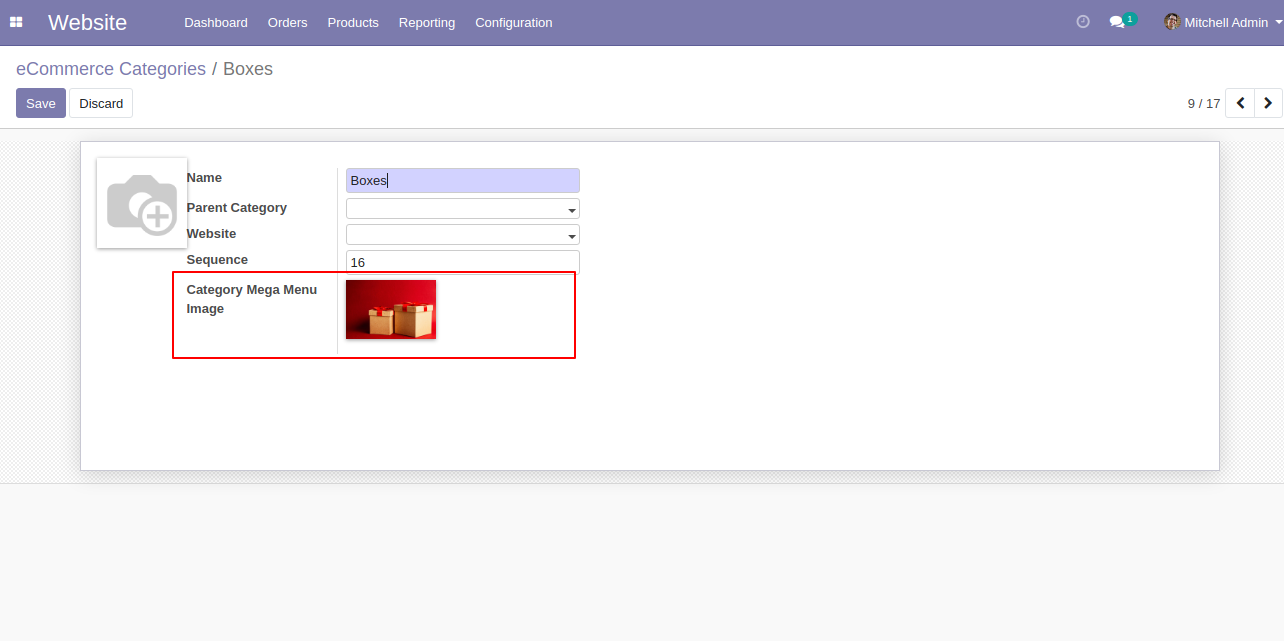 *For Setup mega menu on the website menu bar. 1. Create New page.
---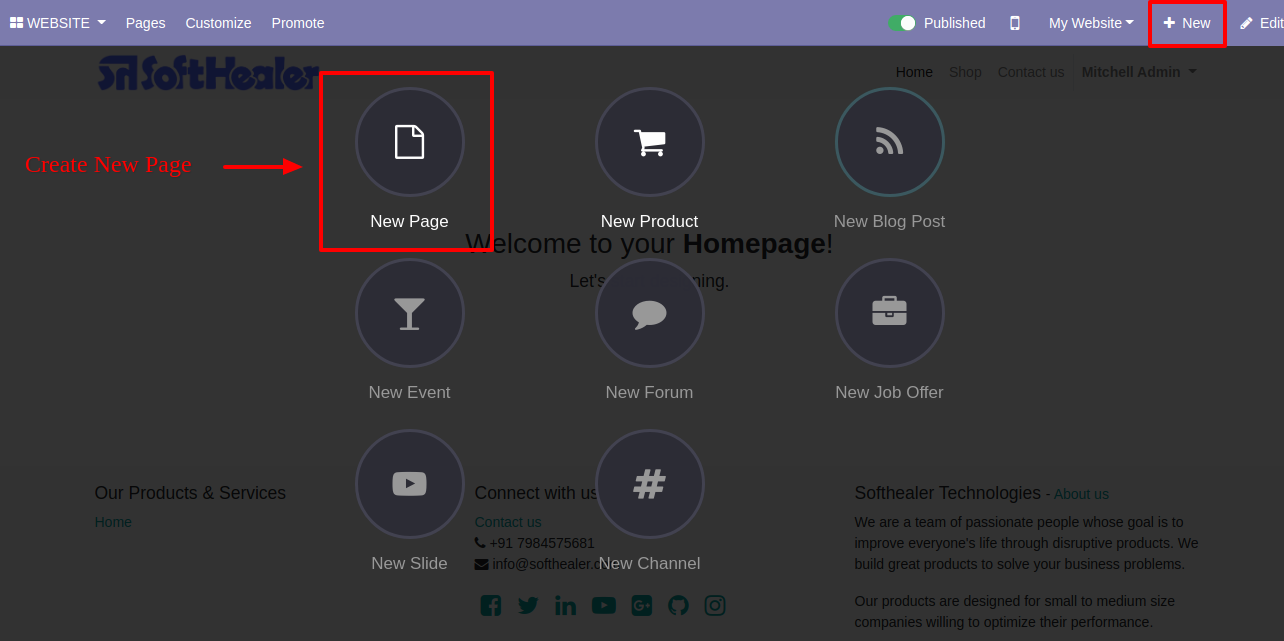 Set 'Mega-Menu' name in 'Page Title' and enable 'Add to Menu'.
---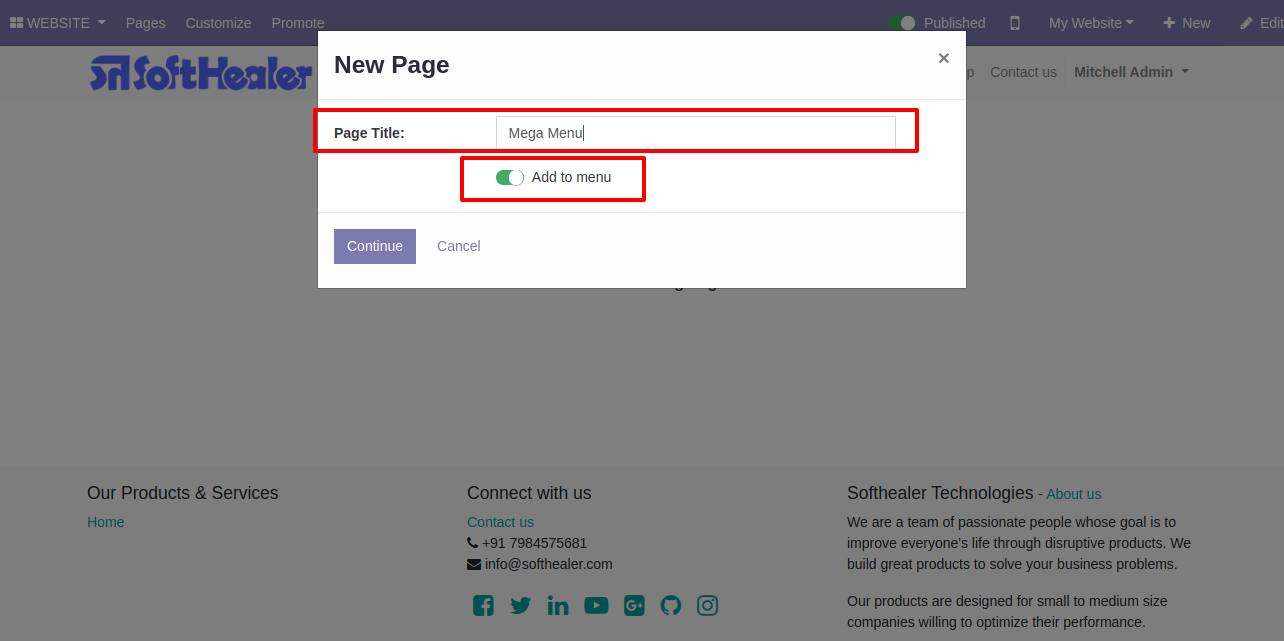 And Save that page as it is blank.
---
Now go to website configuration -> Menus.
---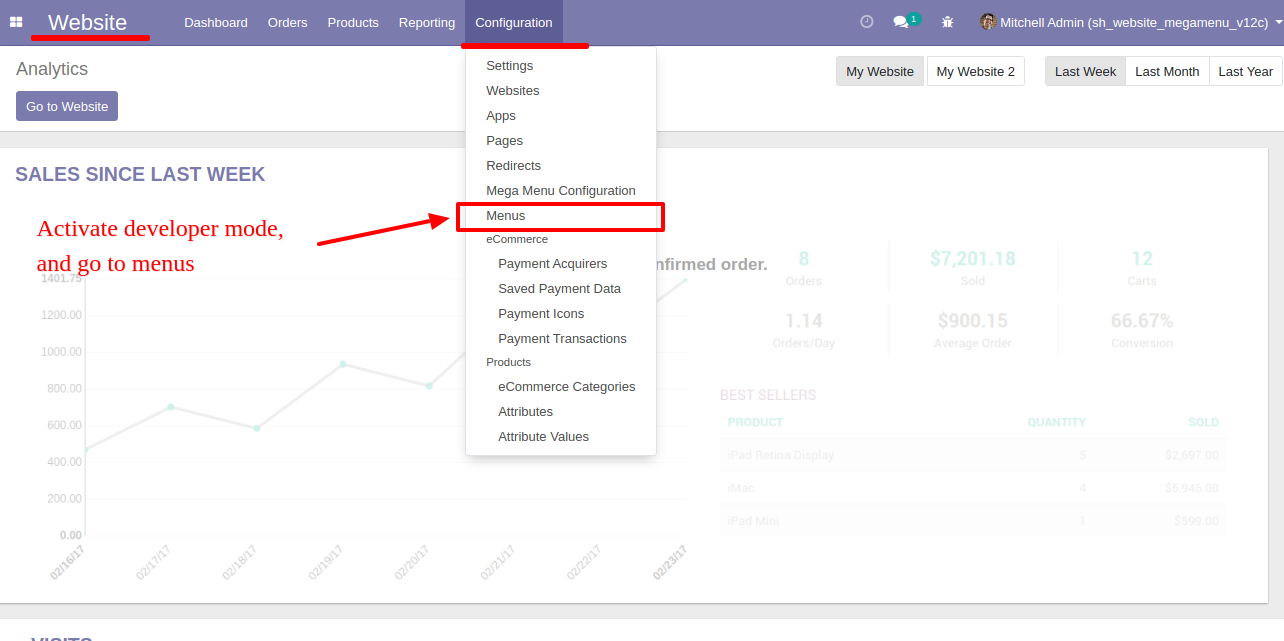 Now select 'Mega-Menu'.
---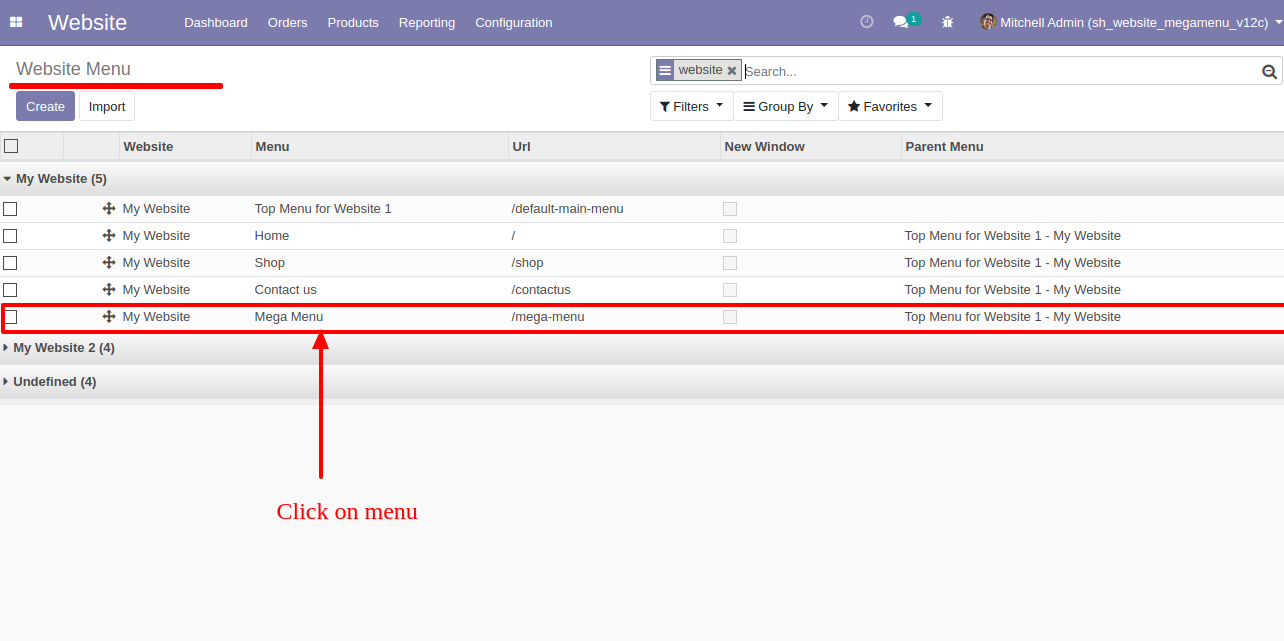 Click on 'Design Mega-Menu'.
---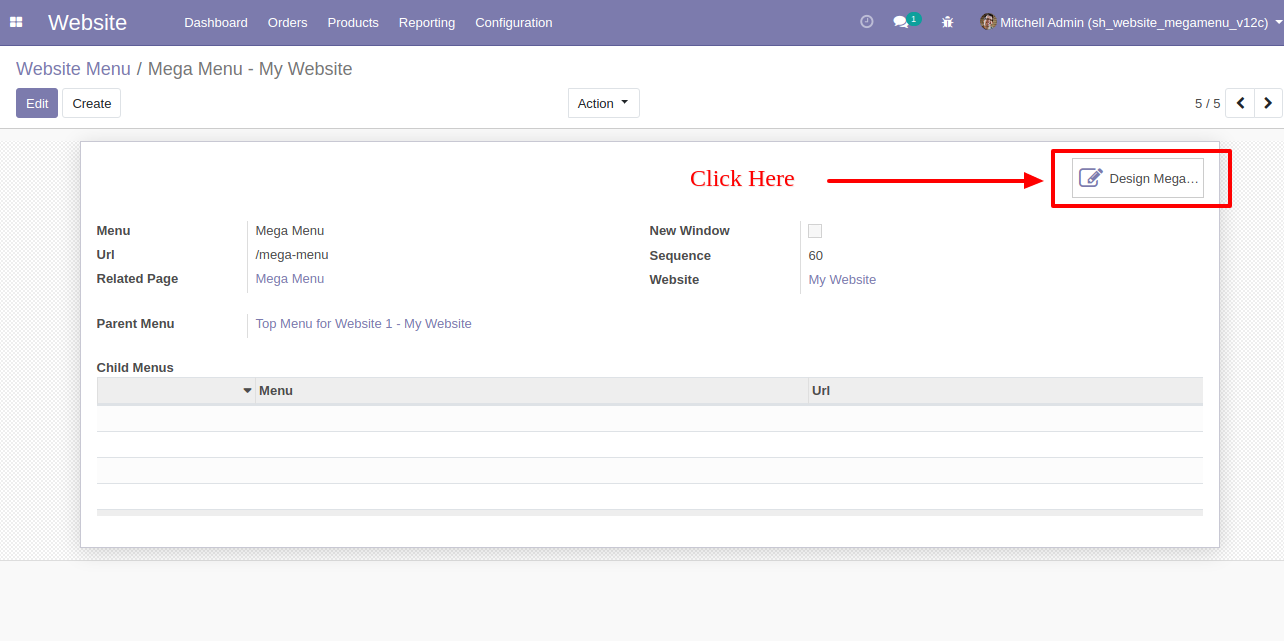 Now you can drag and drop appropriate Mega-Menu snippets from the list. (*Dynamic mega menu support only 3 styles, Which is snippet indicate with 'Dynamic' label.
---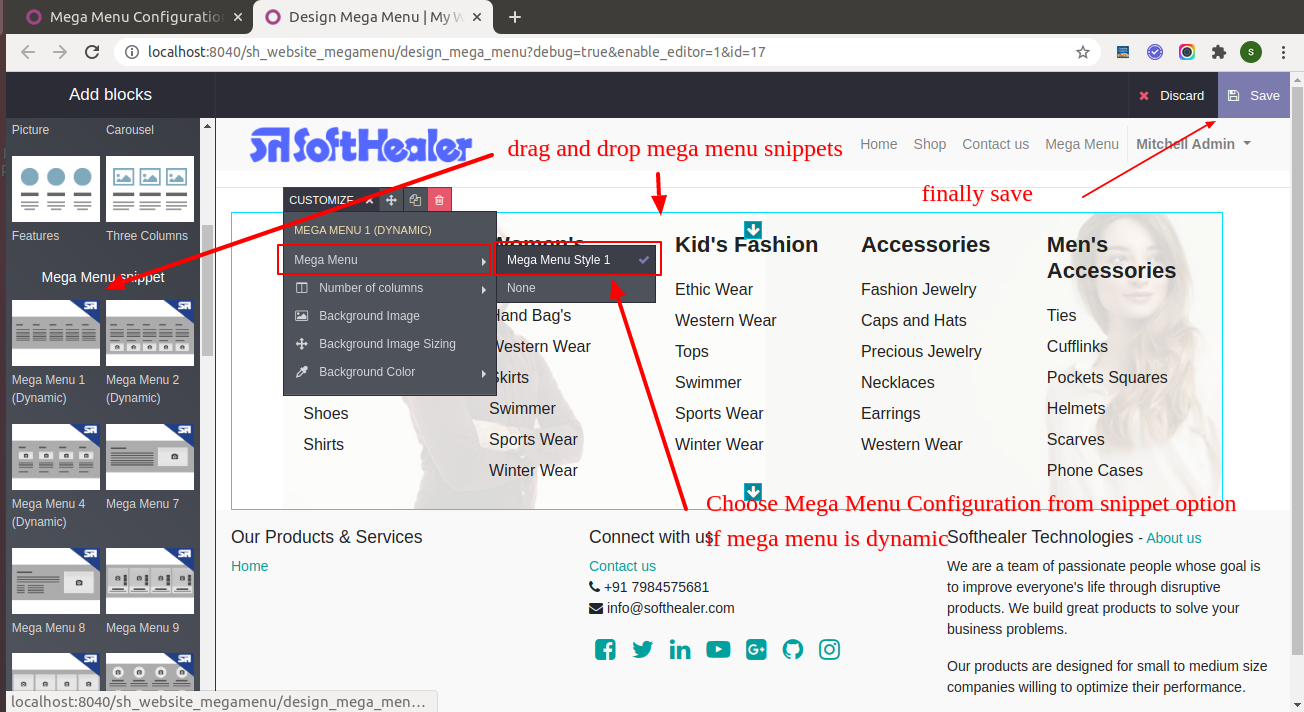 Mega-Menu will look like this.
---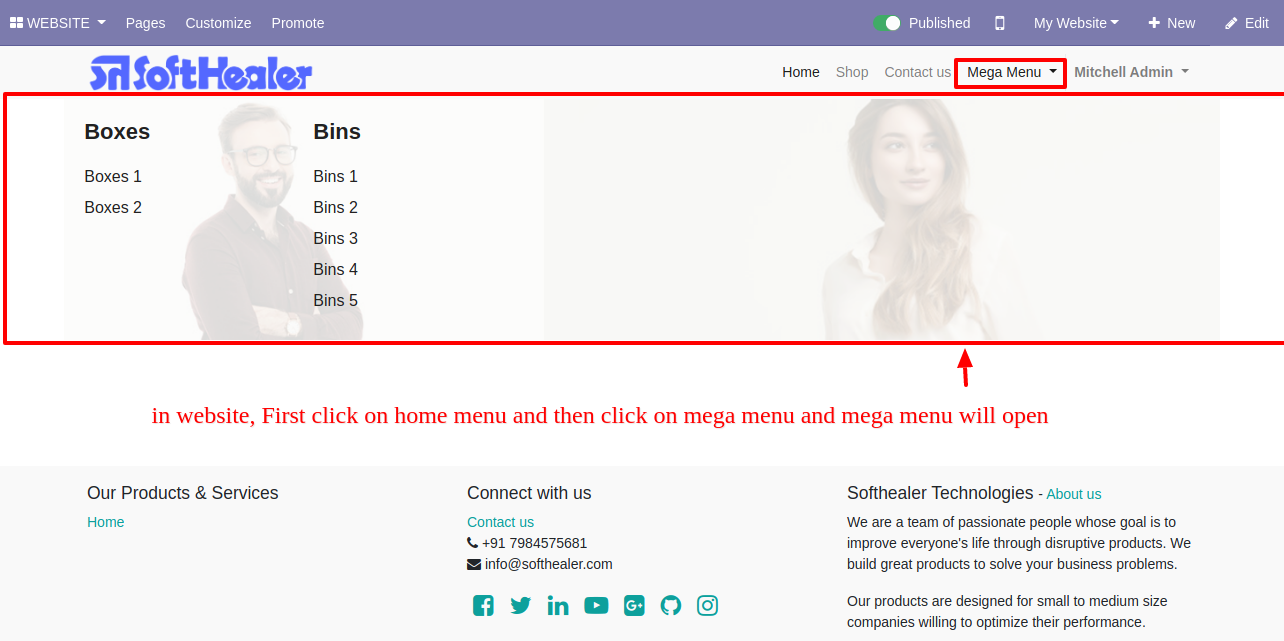 Version 13.0.3

|

Released on : 13 July 2021
Update

Dropdown design updated.
Version 13.0.2

|

Released on : 16 February 2021
Version 13.0.1

|

Released on : 19 August 2020