Website Maintenance
---
This "Under Construction" or "Maintenance Mode" module is simple and easy to configure the "Coming Soon/Maintenance Mode" maintenance module used fully to restrict end-users to access the website. Logged users can only access the website. We provide mobile responsive in the maintenance mode.
Features
---
You have mobile responsive in the maintenance mode.
Easy to the customized title, message, email.
Used full to restrict access to end-users.
Web Backend access allows.
Only admin can enable/disable maintenance mode.
Very useful for the new website also for coming soon title.
Version
---
v11.0.4 (2
nd
April 2021)
v11.0.3 (10
th
June 2020)
v11.0.2 (20
th
May 2020)
multi language supported.
v11.0.1 (19
th
October 2019)
v 11.0.3
Mobile responsive looks like below.
---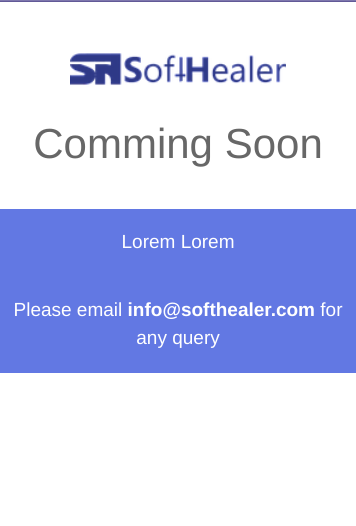 v 11.0.1
Check maintainance and add title,message,email here.
---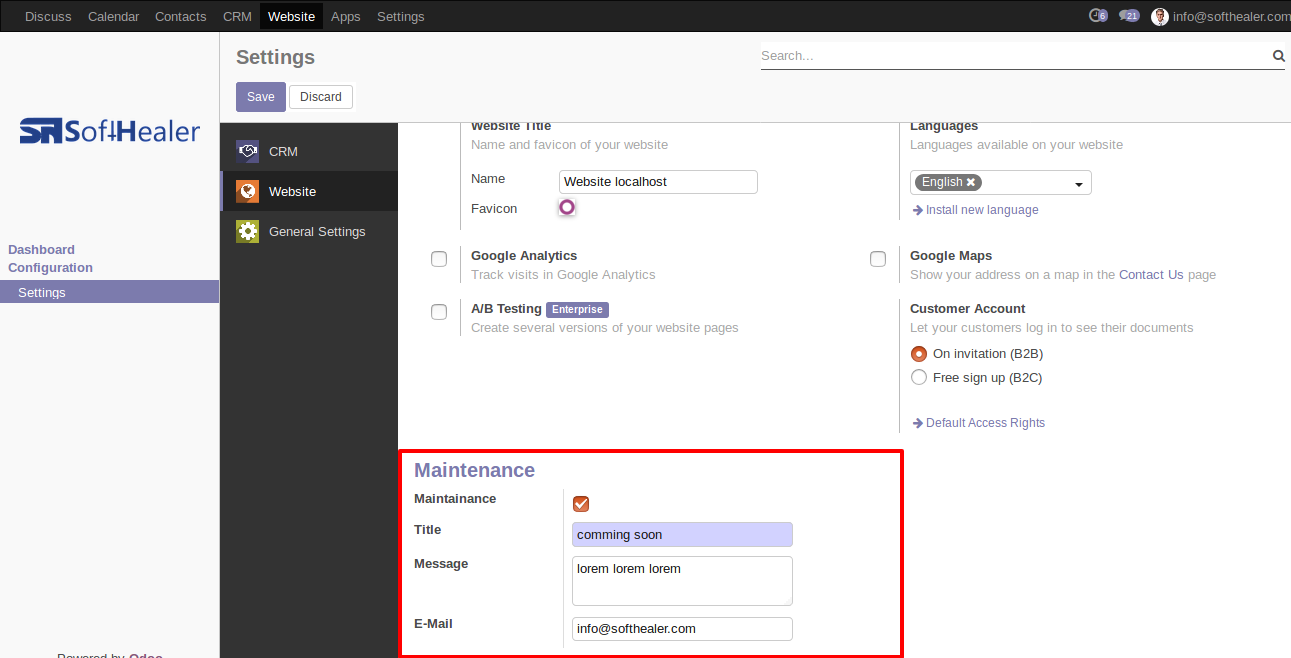 website maintenance mode page displays to the end user.
---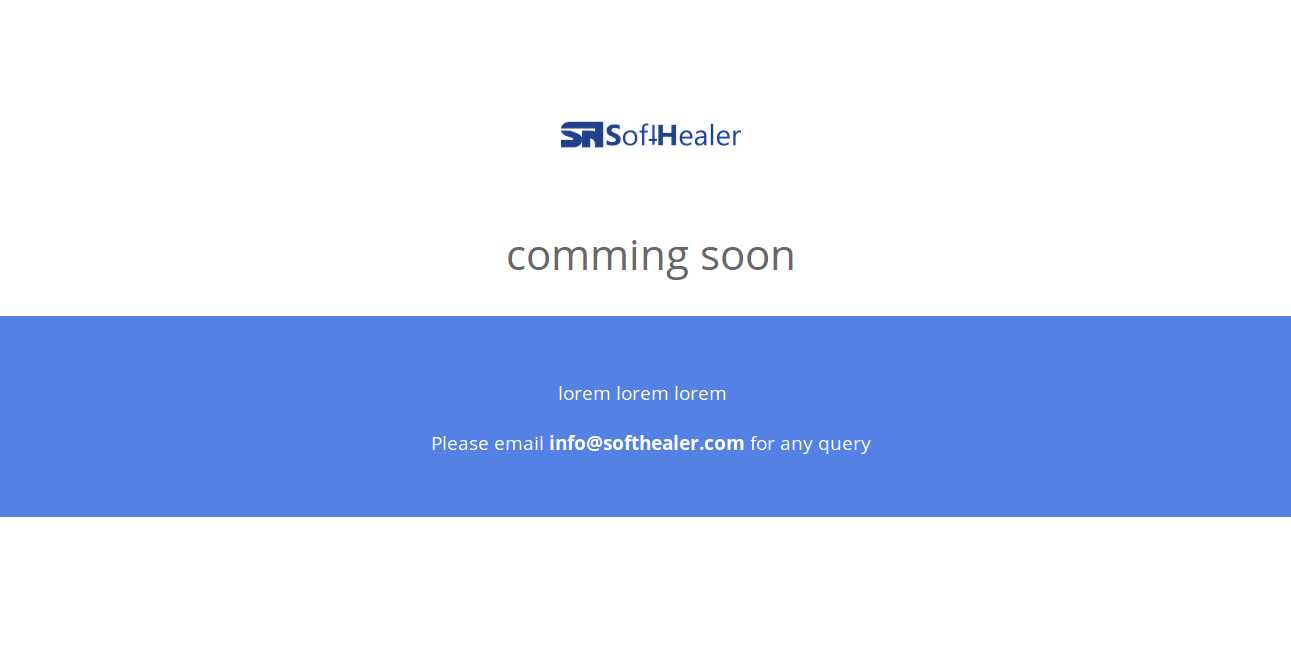 Help & Support
You will get free support for 90 days and assistance in case of any issues