Website Language Selector
---
This module useful to give language selection options on the website.
Features
---
You have language selection options on the website.
No special configuration required just install it and cheers!
This module saves your important time.
It reduces human efforts.
Version
---
v13.0.2 (24
th
April 2021)
Update

Mobile Responsive View Updated.
v13.0.1 (16
th
October 2019)
v 13.0.2
Mobile responsive view look like this.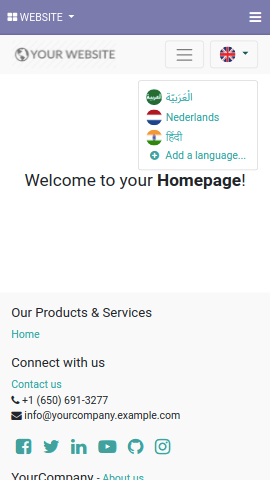 v 13.0.1
Set Country Flag for Language.
Add Languages that you want in website. Click on Flag or Language name to translate page on that Language.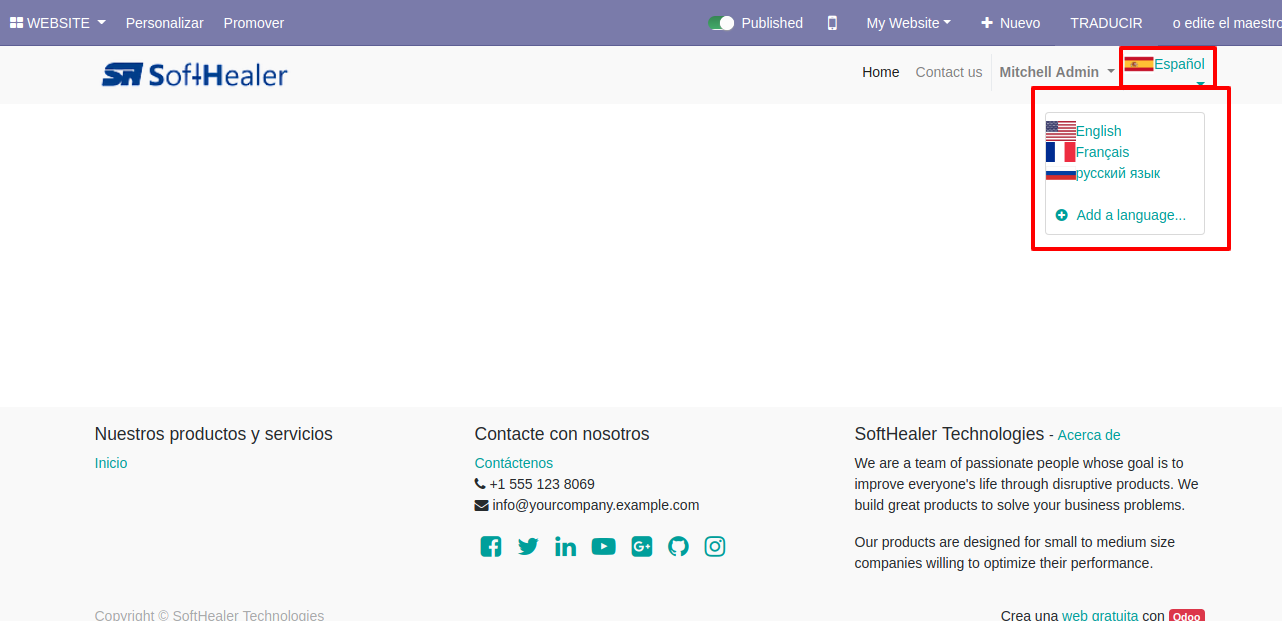 On "Add a language" click pop-up opens select your language and tick on which websites allows that language translation.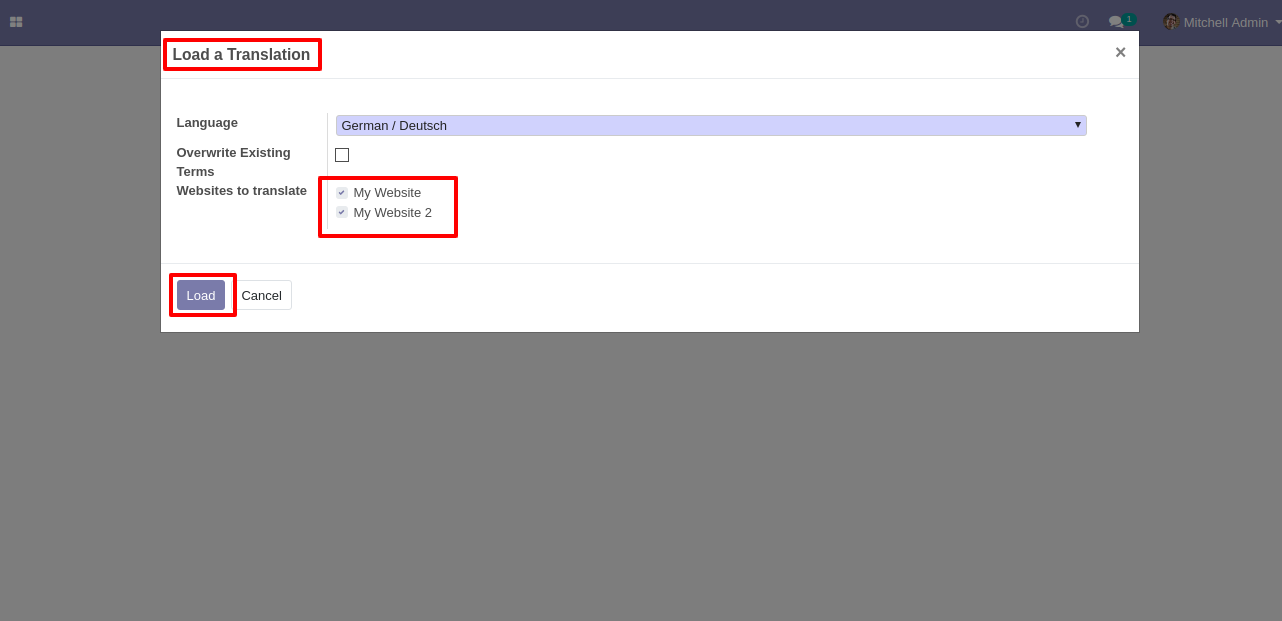 Set Language Flag to "True". Flags list available in website.
In Multi website, on selection of another website you can set another language.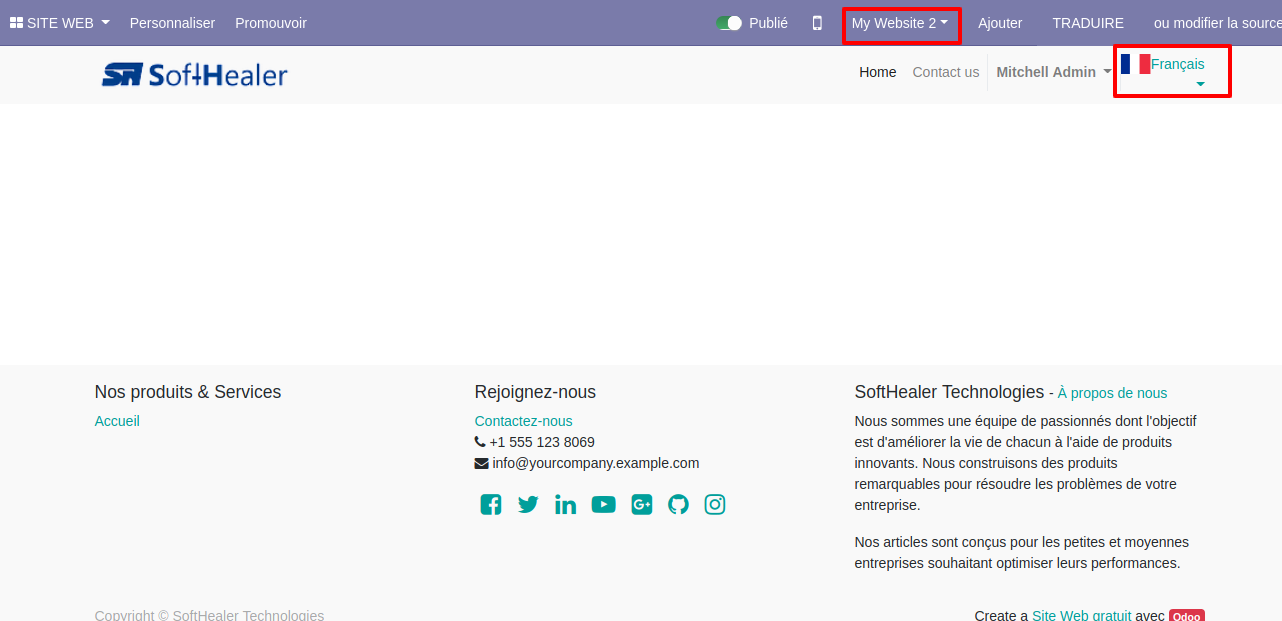 Help & Support
You will get free support for 90 days and assistance in case of any issues