Website Description In Backend
---
Currently, in odoo, you can add website product description just from frontend if you want to add a description at product create or even after from backend you can do it easily using Website Description. This module provides an HTML field for description so you can edit and customize your description easily.
Features
---
Easy to add description from the backend(While creating a product or even after).
Easy to customize or edit your description.
Users can add or edit descriptions both side frontend and backend.
Easy to install and use it.
No other configuration required.
Version
---
v12.0.1 (24
th
September 2019)
Add Product from website shop and Press "Edit".
---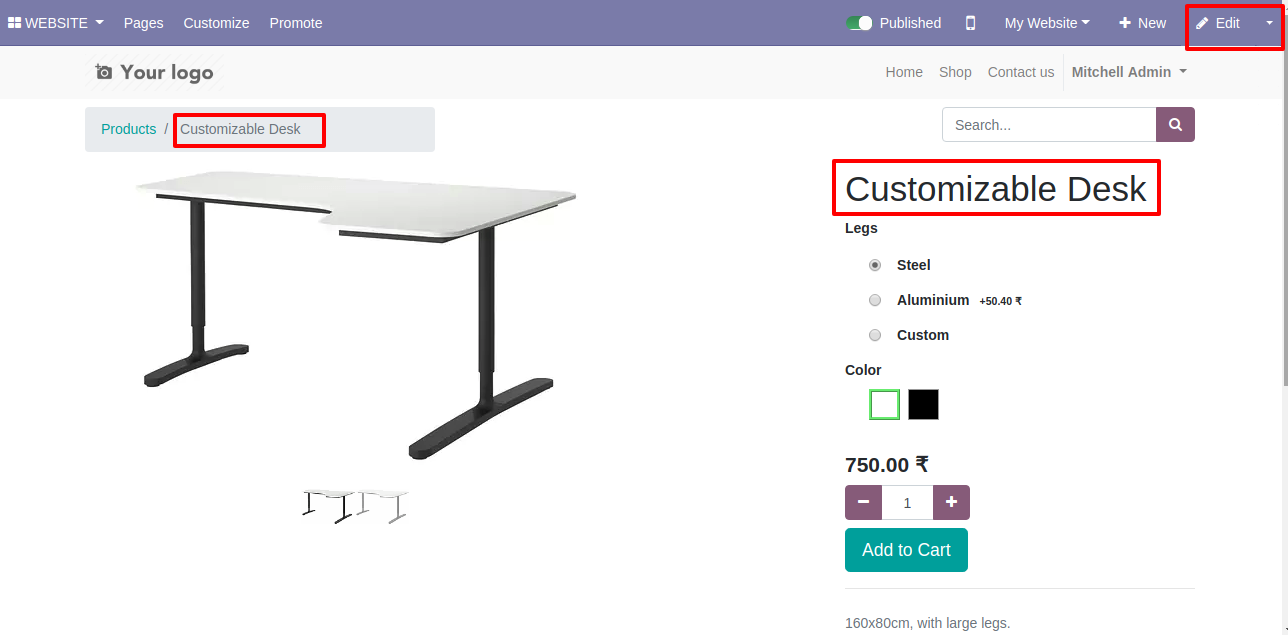 Drag and Drop Any Description and Press "Save".
---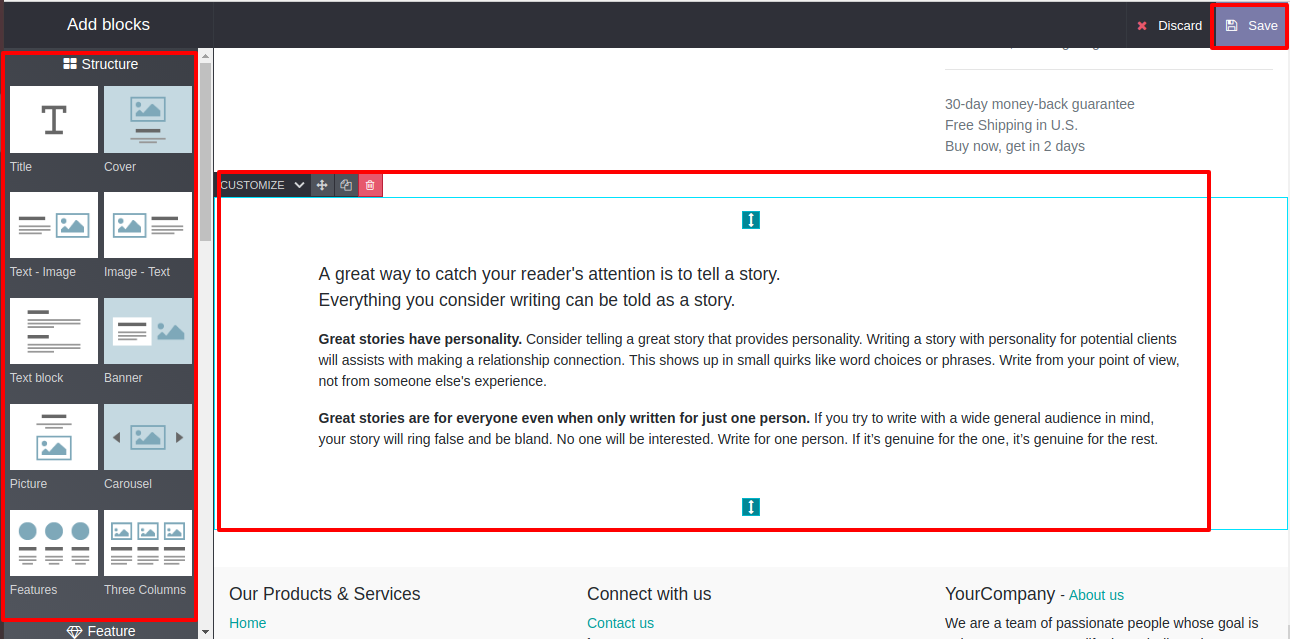 The description is displayed to the product.
---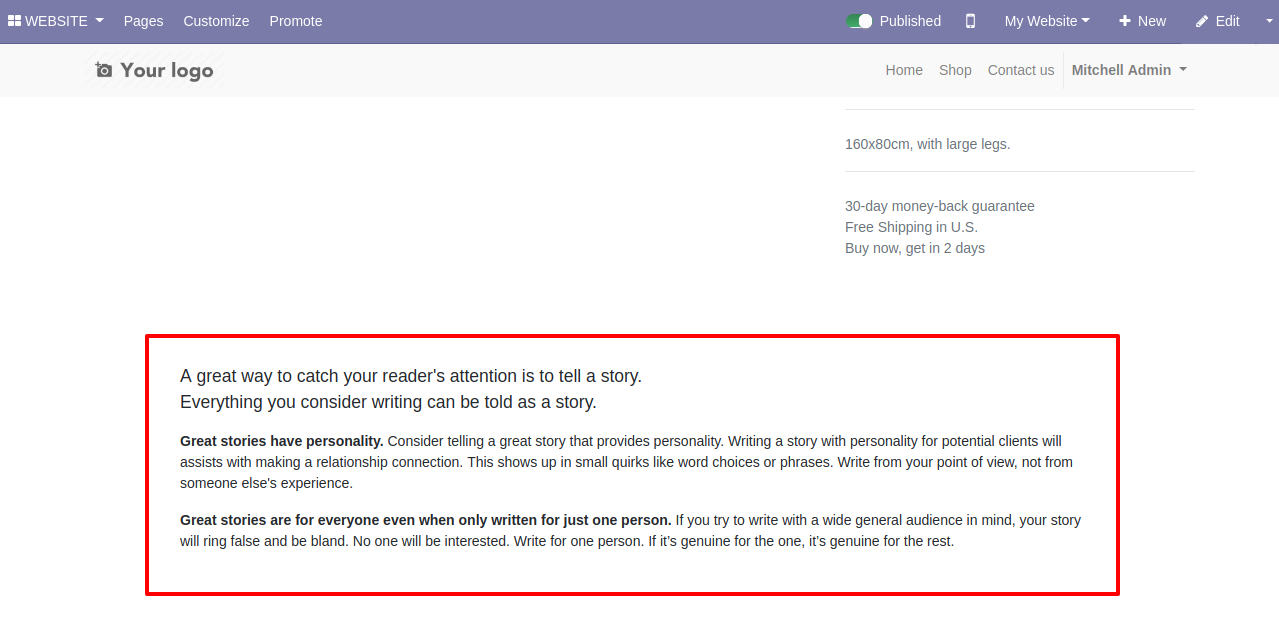 The description is added to the Product Website Description Tab.
---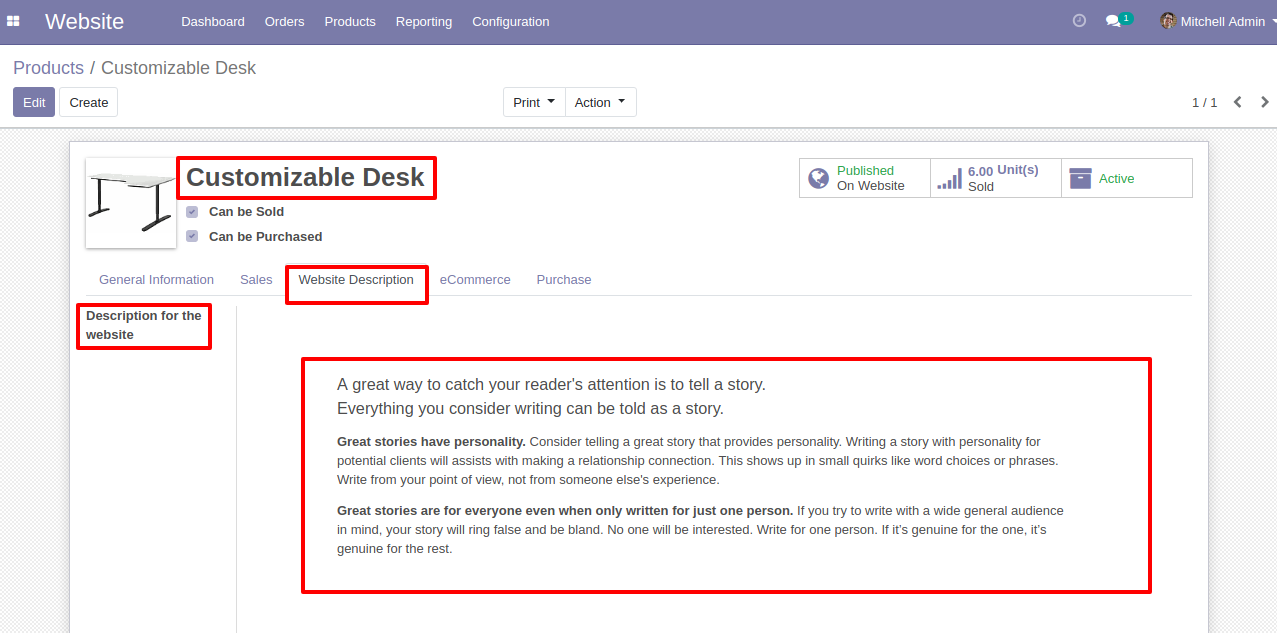 Help & Support
You will get free support and assistance in case of any issues