Website Content Protection
This module help to prevent copy content from website. It's disable Ctrl+C, Ctrl+X, Right Click.

Key features:
Keep your content safe.
Simple and easy to use.
Disable Right Click.
Disable Copy (ctrl+c), Cut(ctrl+x)
In website settings, Tick "Stop Content Copy" option in order to prevent data from being copied.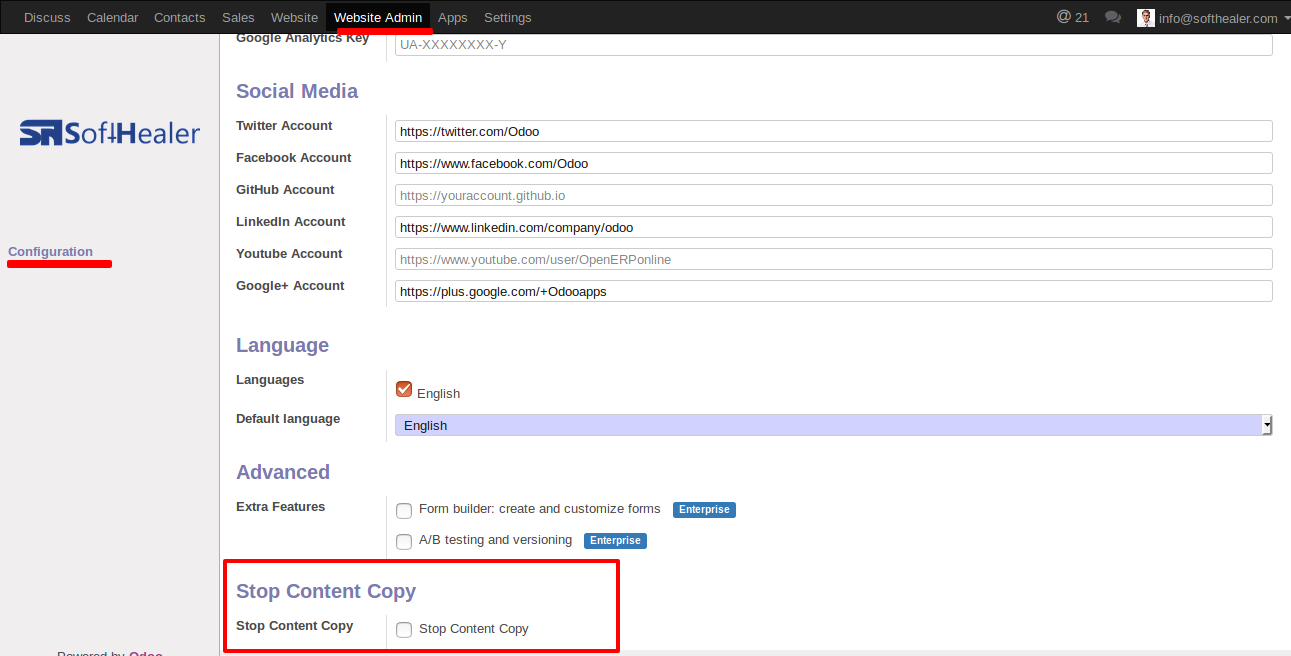 Help & Support
You will get free support and assistance in case of any issues