Website - Cash On Delivery (COD)

Are you selling your products online? Do you want to provide a Cash on Delivery (COD) payment method to your customers? Currently, odoo does not provide a COD option for payment. This module will allow you to manage the cash-on-delivery feature on your website that provides convenience and flexibility to your customers, where traditional payment methods like credit cards or online banking are not widely used or preferred.
Features

You can add cash on delivery payment method for orders.
Generate unique OTP for every sale orders.
Easy to track orders by collection receipt.
Easy to cancel orders.
Mismatched amount error on delivery confirmation if collection and order amounts different.
COD payment acquire will be created when you install the module.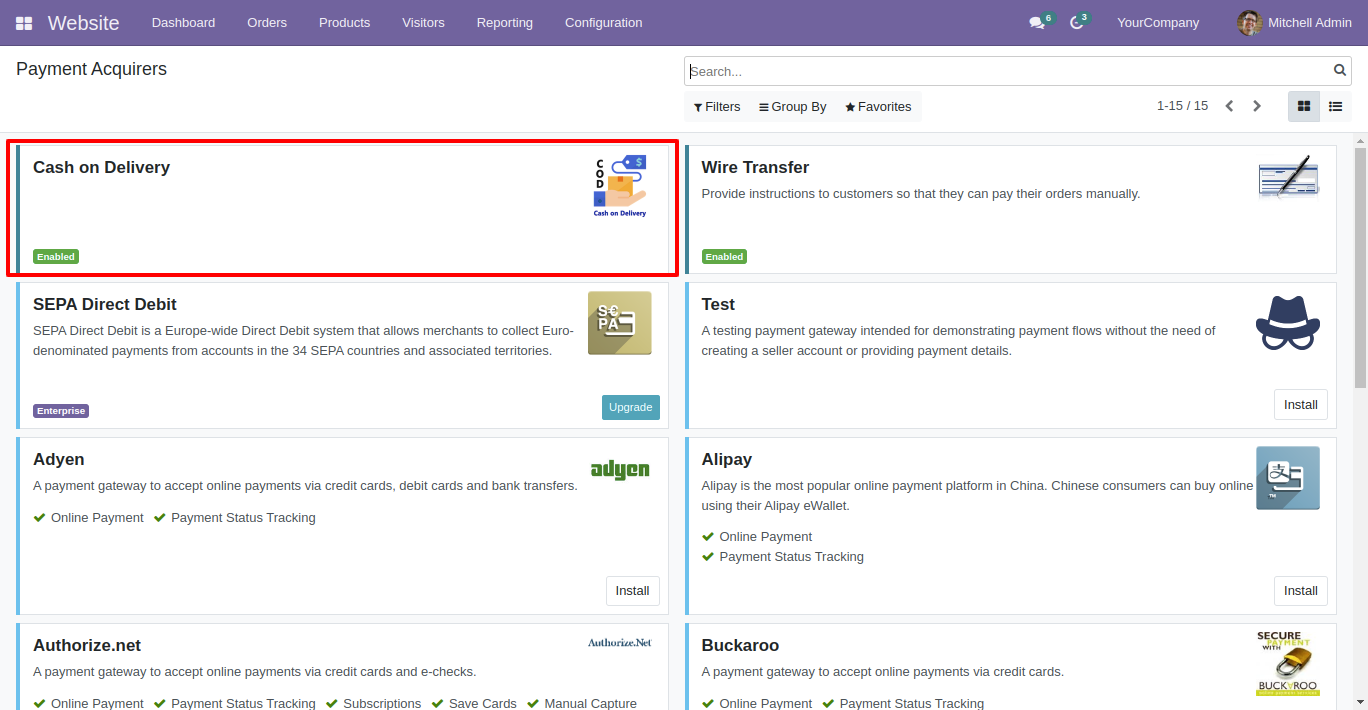 COD acquire will look like the below image. You can modify the messages.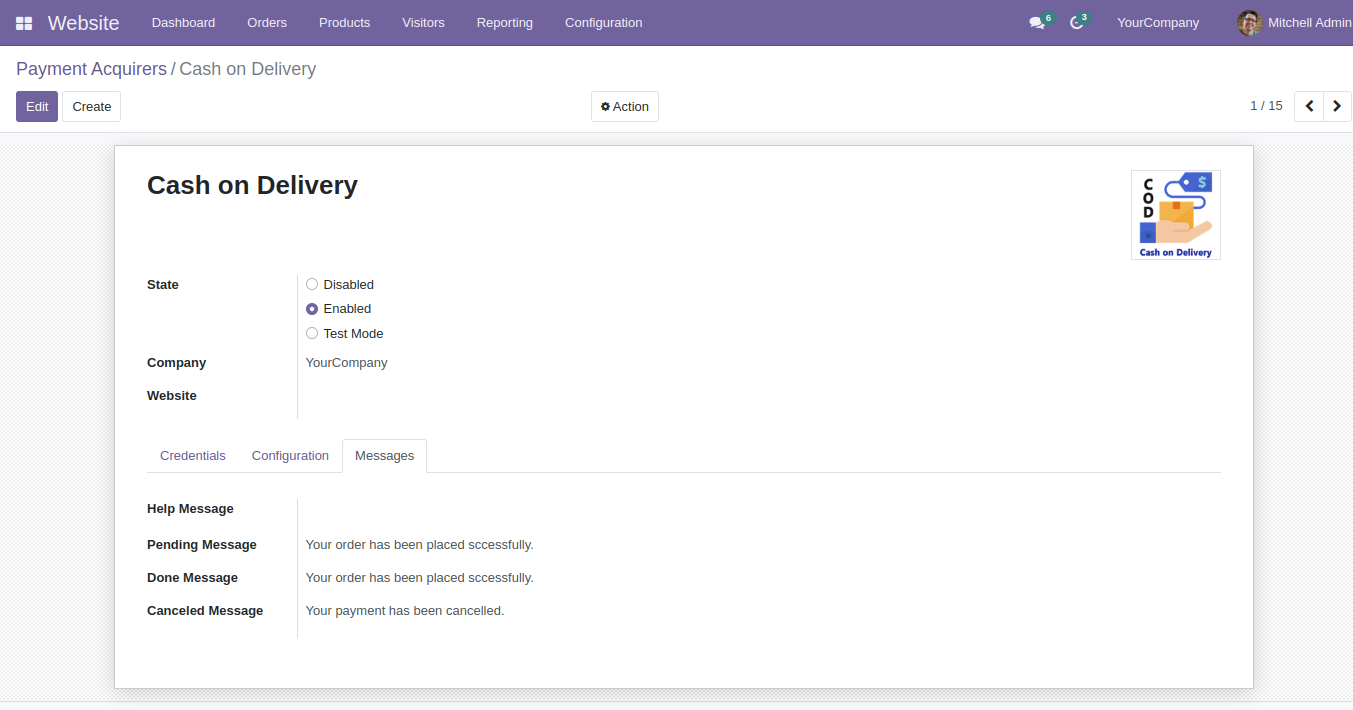 Users add the product to the cart from a website.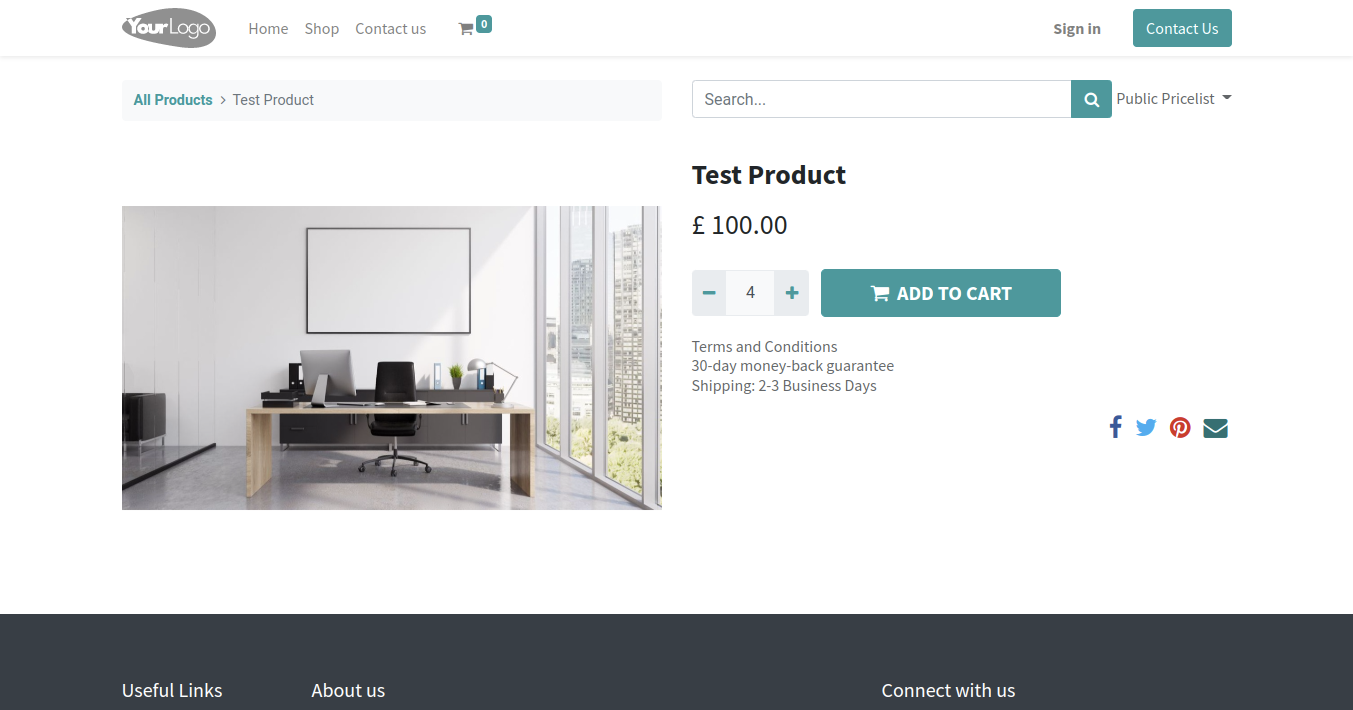 The user moves further to checkout.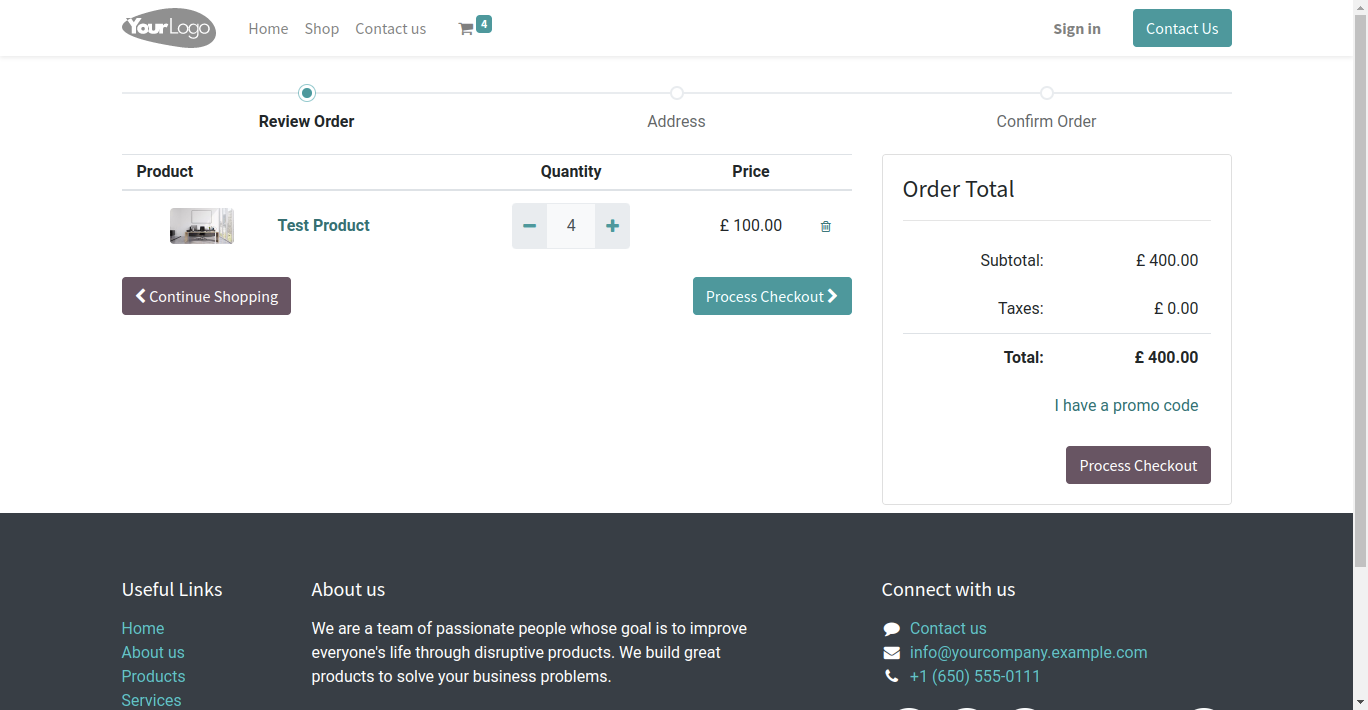 User fills their Address details.
On the payment page, the user gets the COD option. They can select this option and click on Pay Now.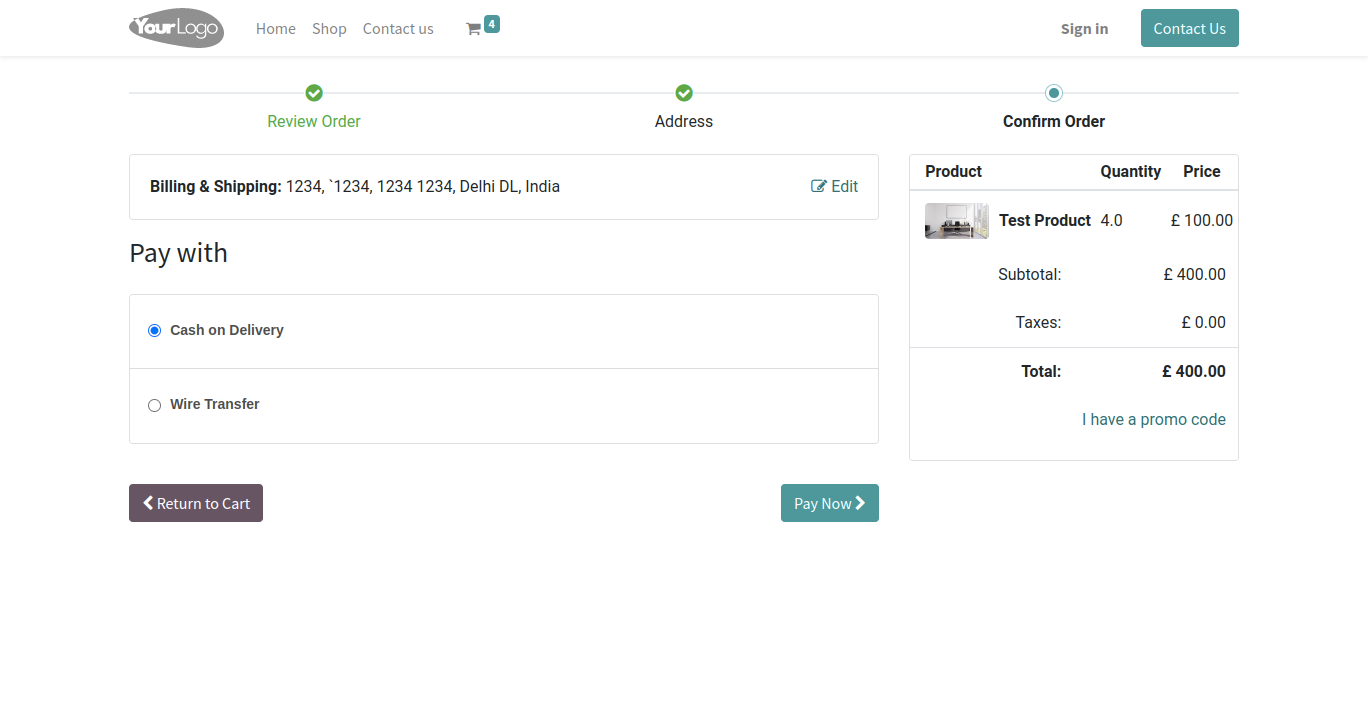 The sale order is confirmed with the payment method COD.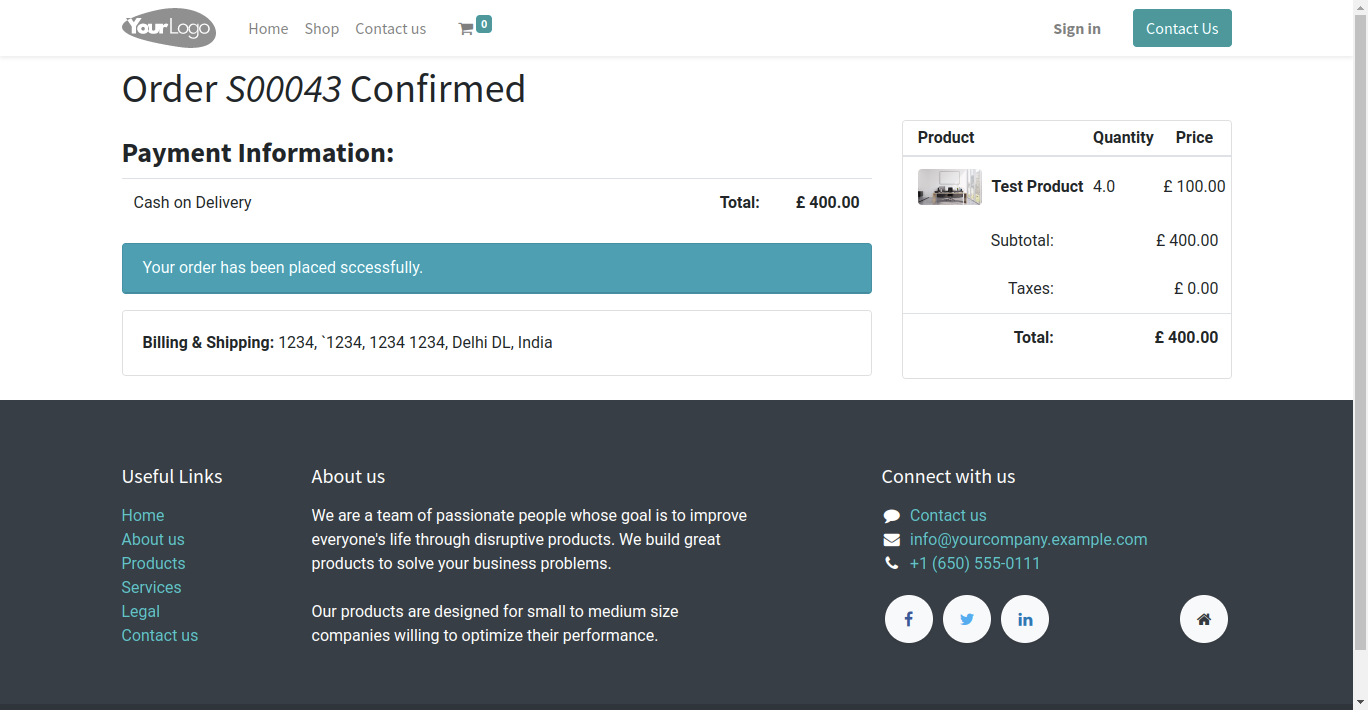 The Customer gets an email with OTP and other details for the COD order.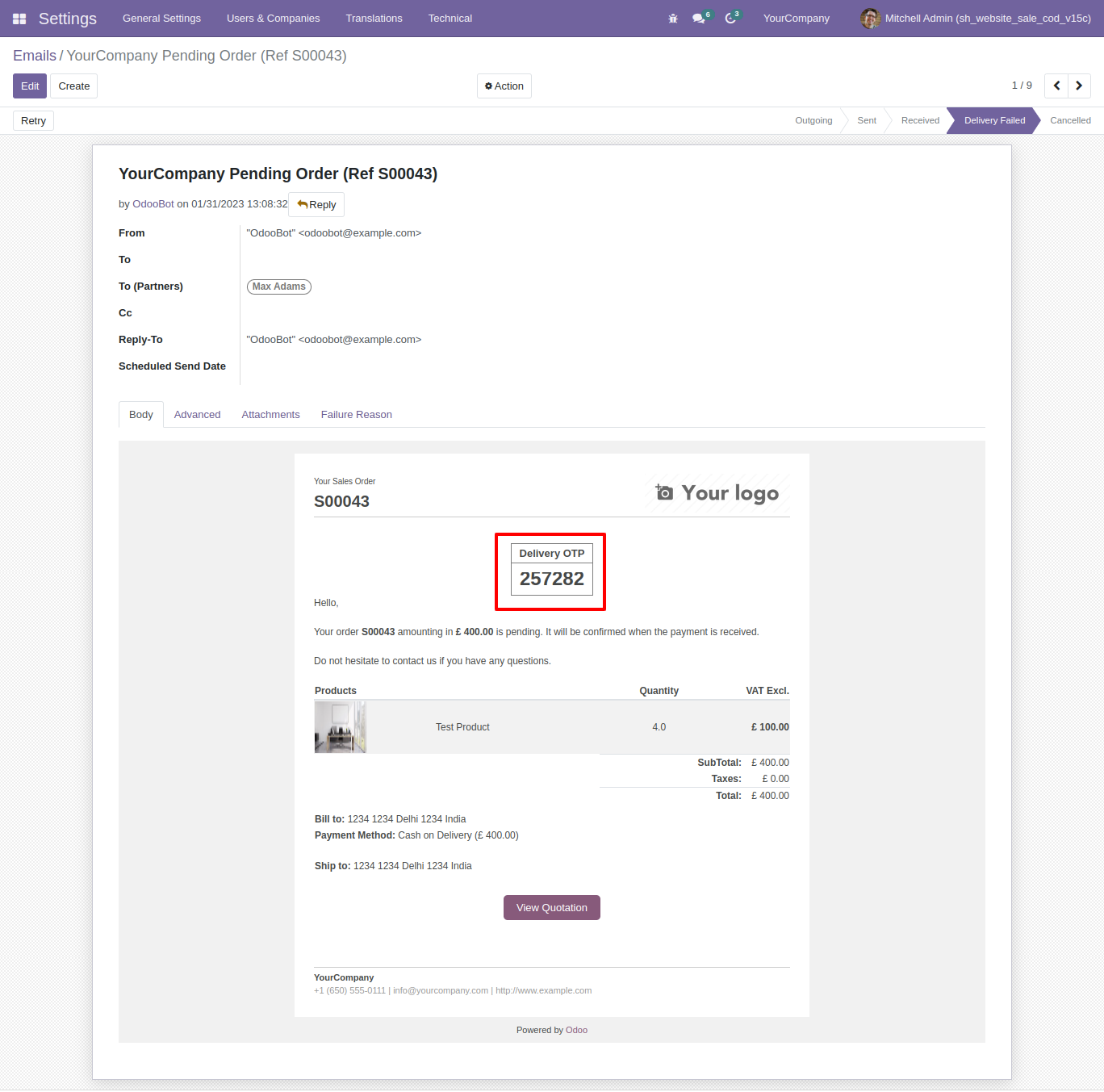 Cash Collection Flow For Delivery

Go to Sale=> Configuration => COD Payment Collections.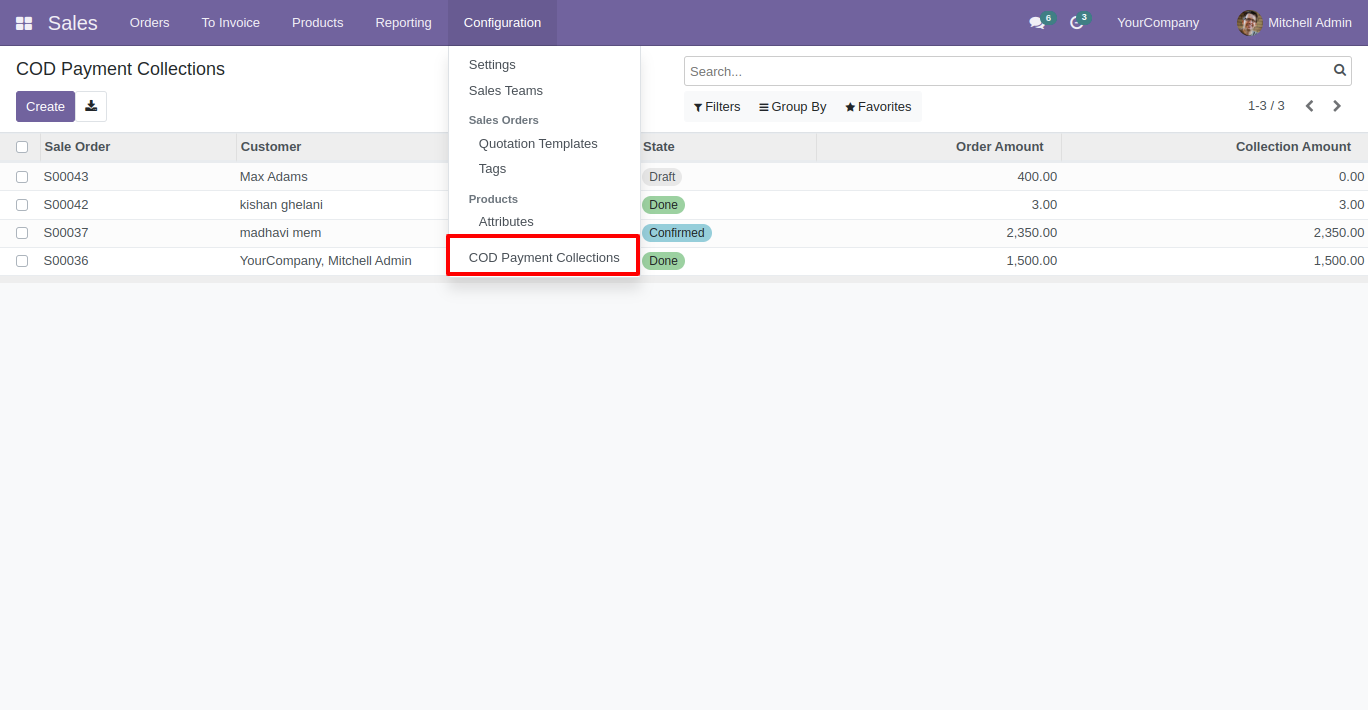 The cash collection receipt for the COD sale order looks like below.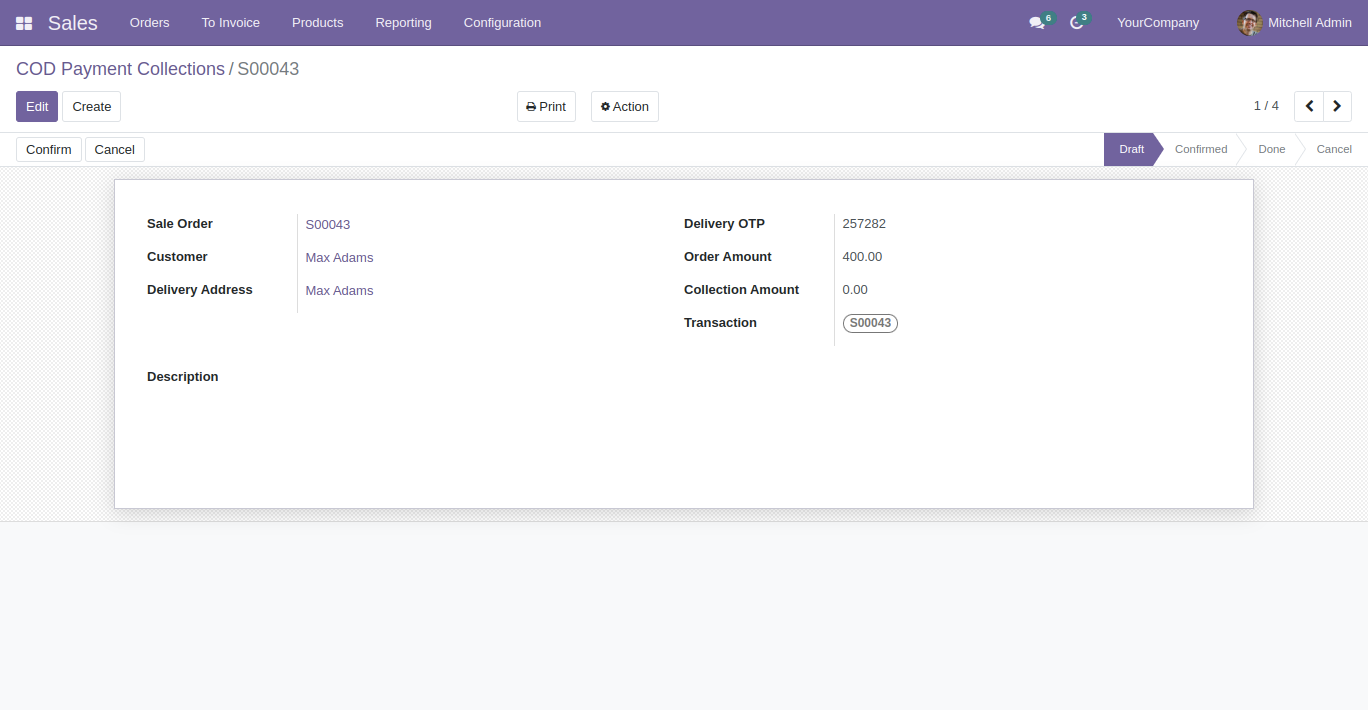 Users can cancel the receipt and enter a reason for cancellation.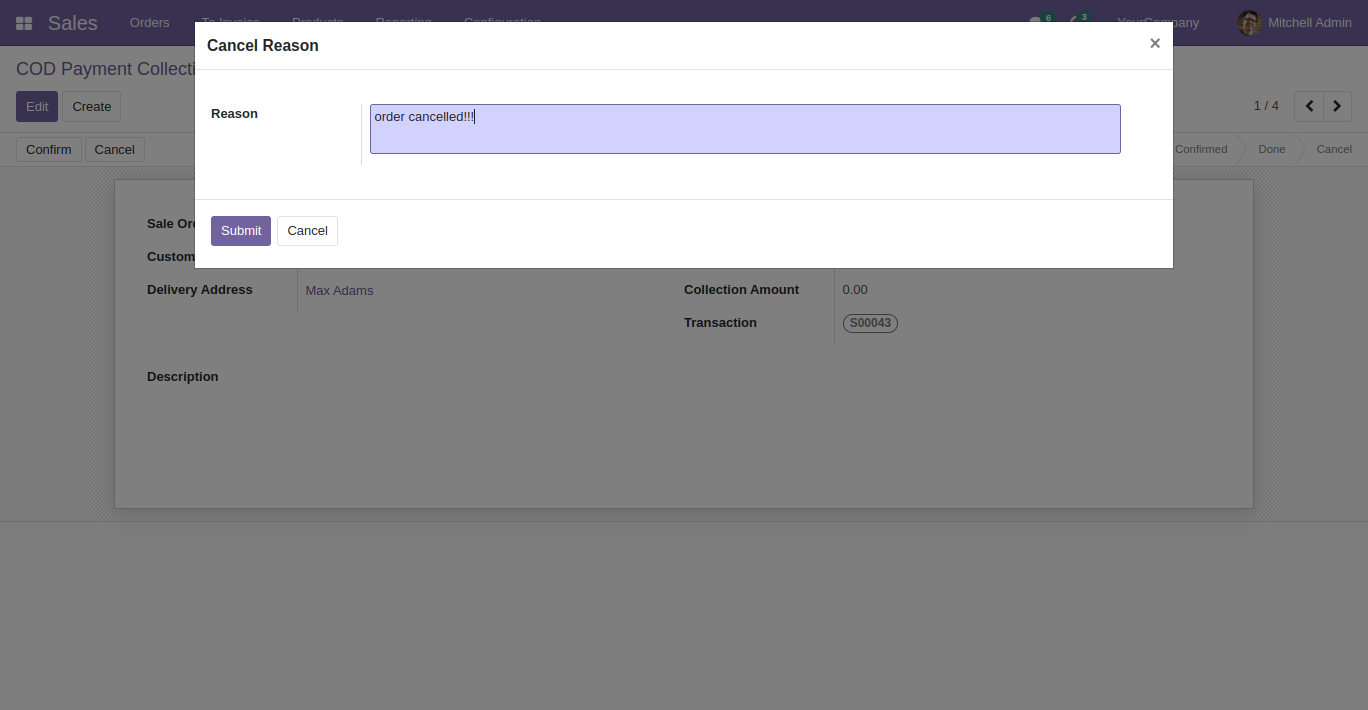 The receipt is moved to the cancel stage with its cancellation reason.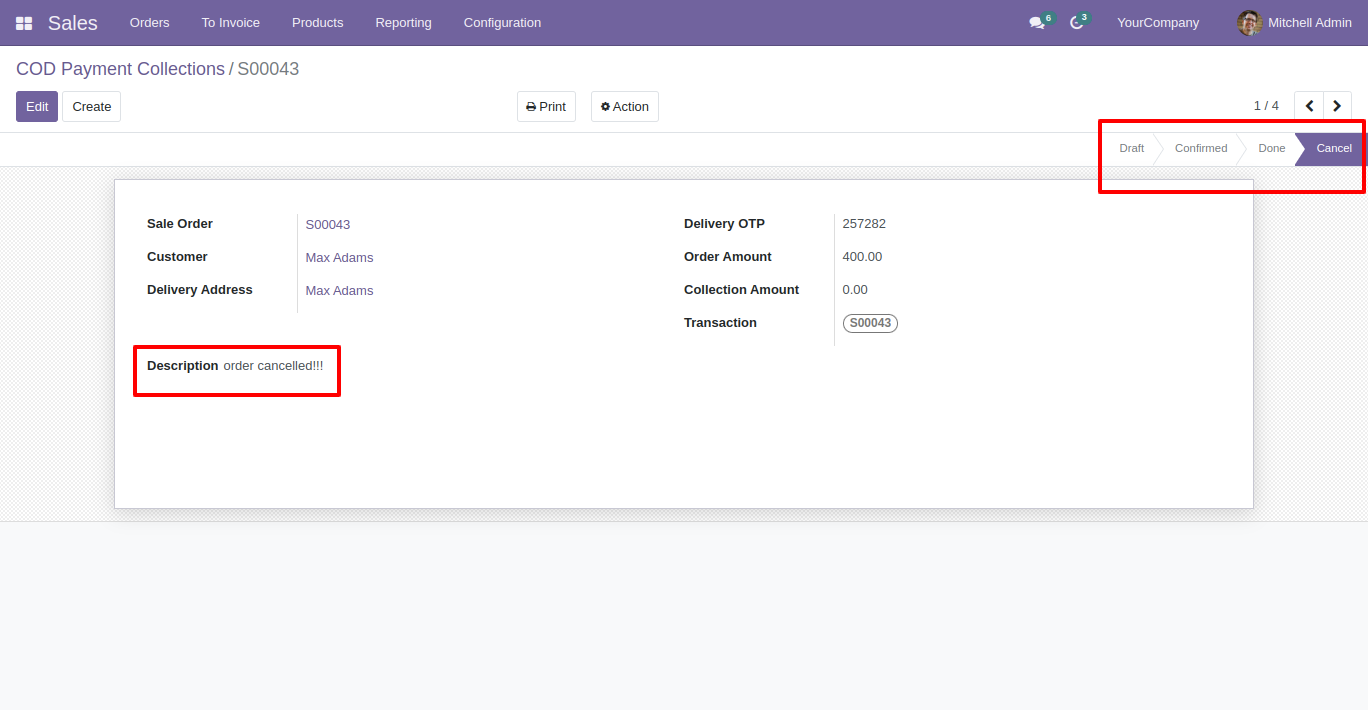 If the collection amount does not match with order amount and the delivery boy clicks on confirm it will raise an error.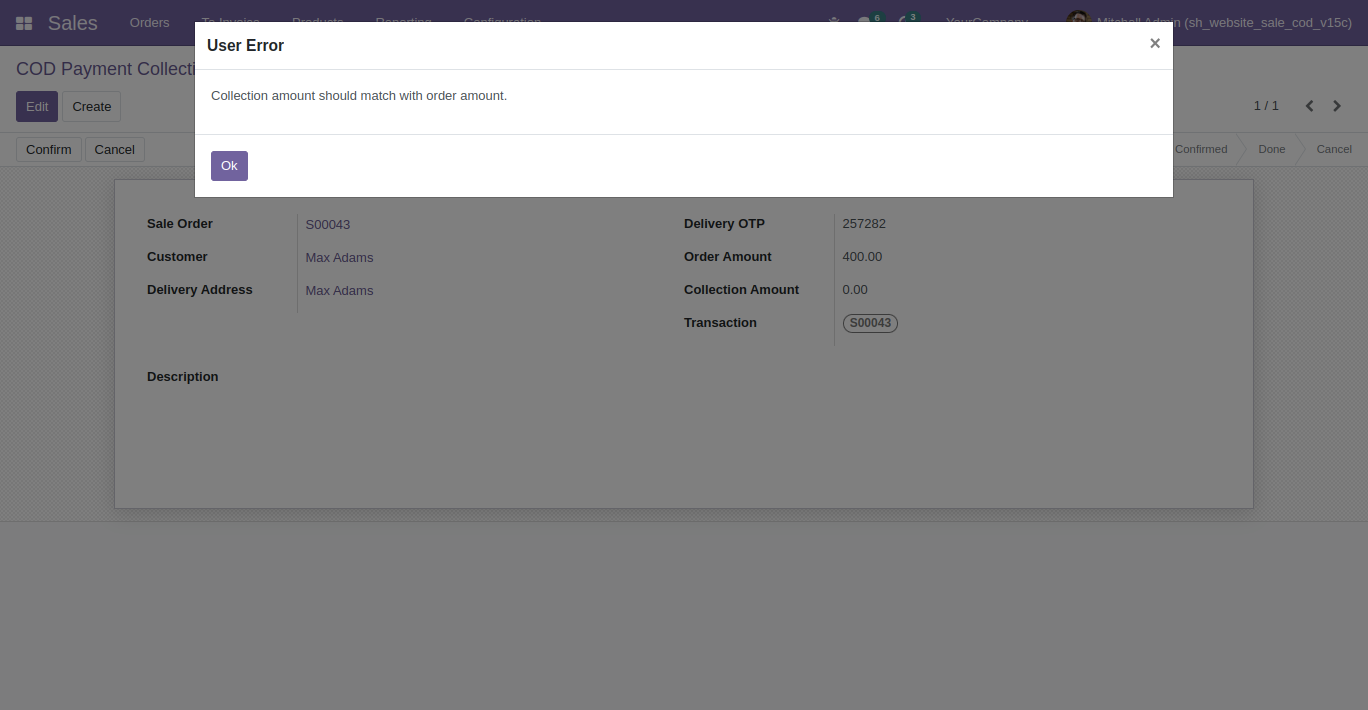 The delivery boy matches the OTP with a customer. If the collection amount is the same as order amount the receipt is moved to confirmed stage. At the end of the day when the delivery boy transfers the collected amount to a company the receipt will be moved to the Done stage.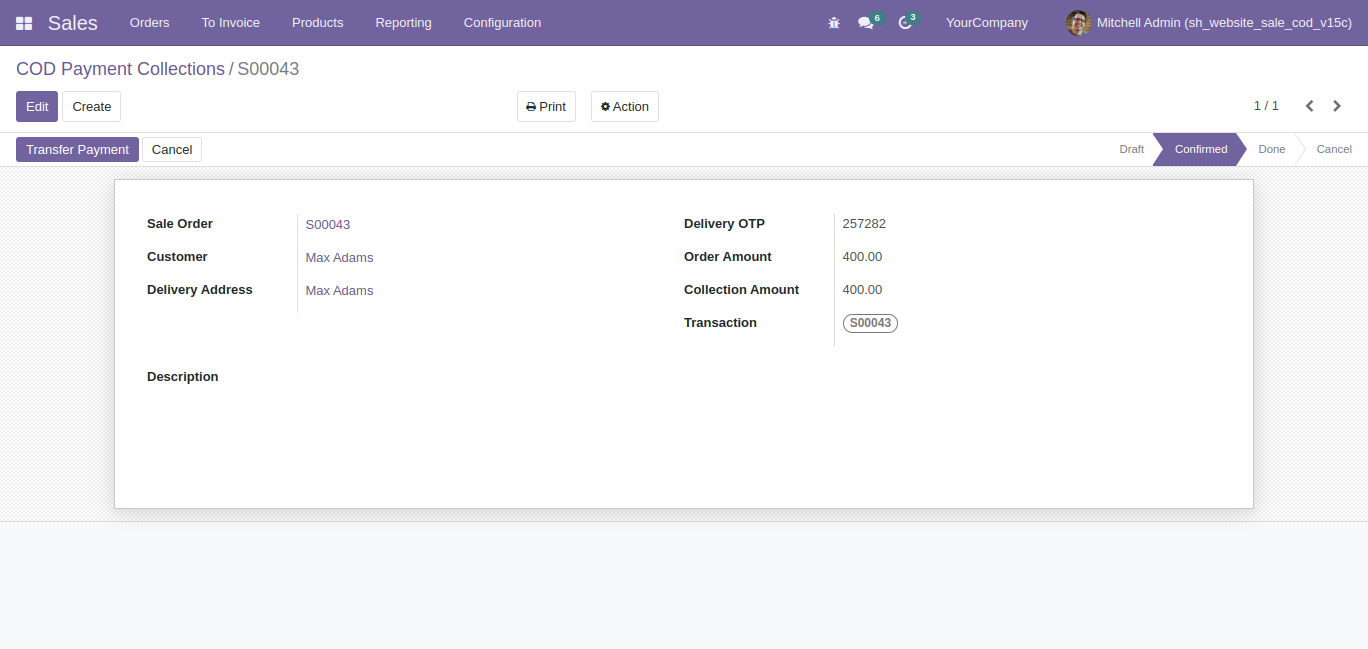 The receipt can be accessed from the sale order also. There is a smart button in sale order.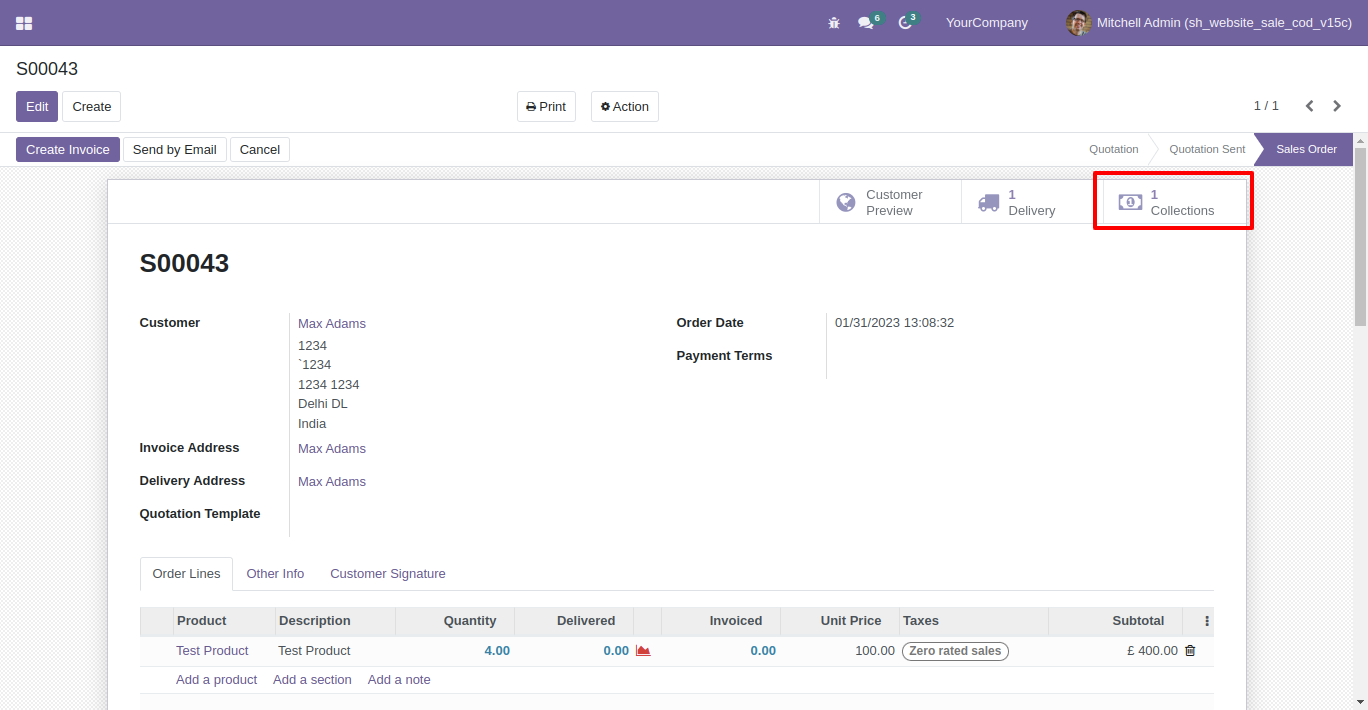 The receipt is in a done stage.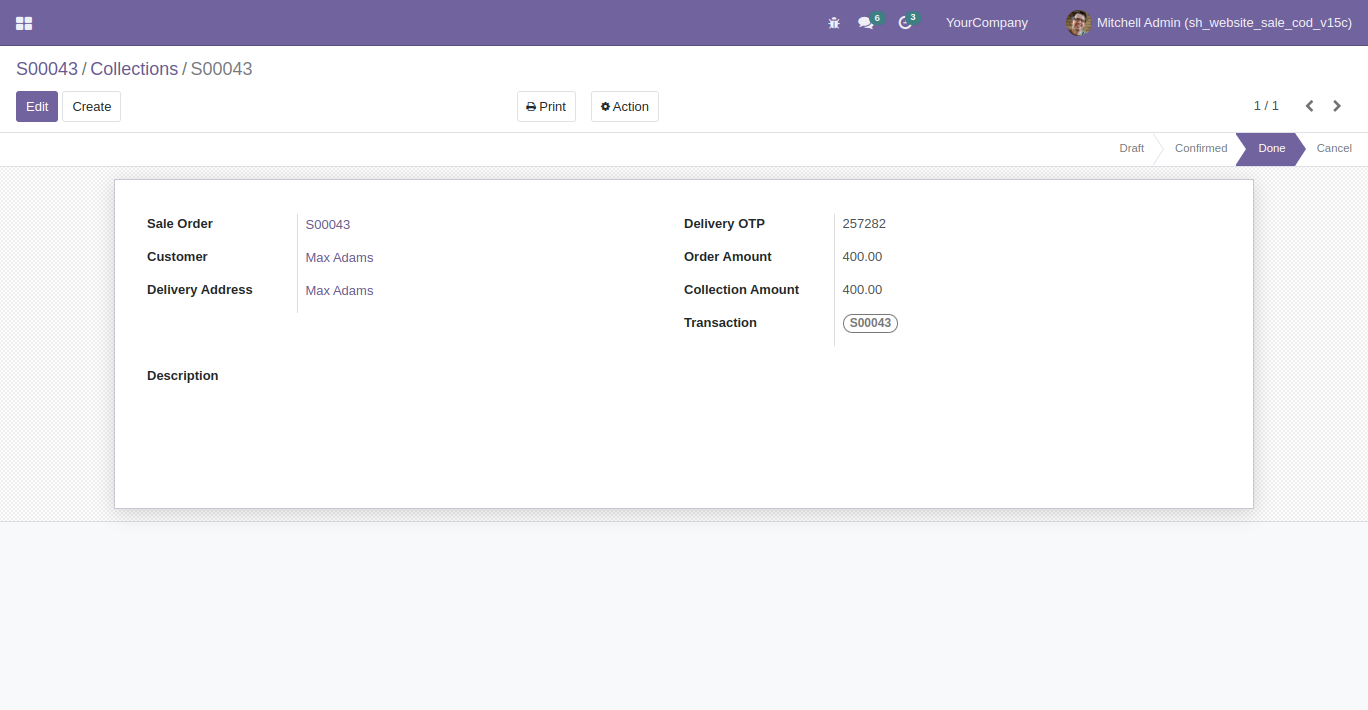 The invoice for that sale order is generated when the receipt is in a done stage.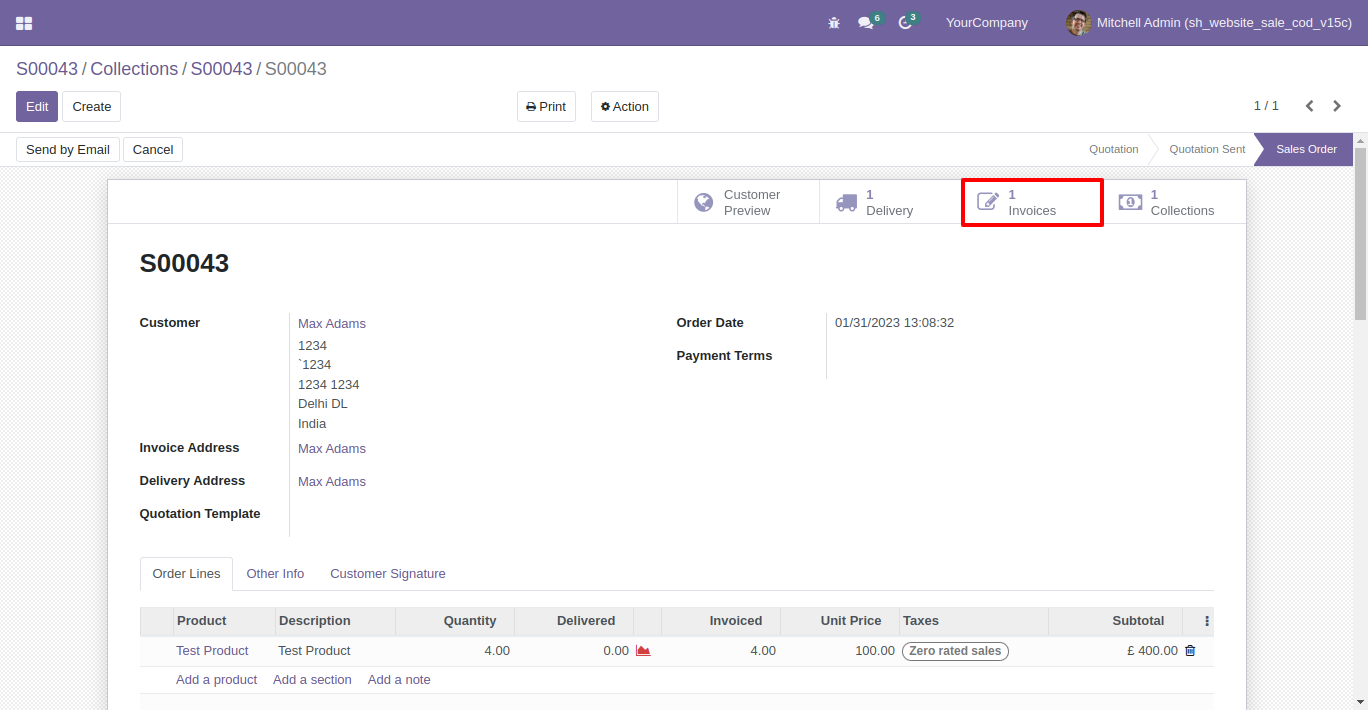 As shown in the below image the invoice is paid.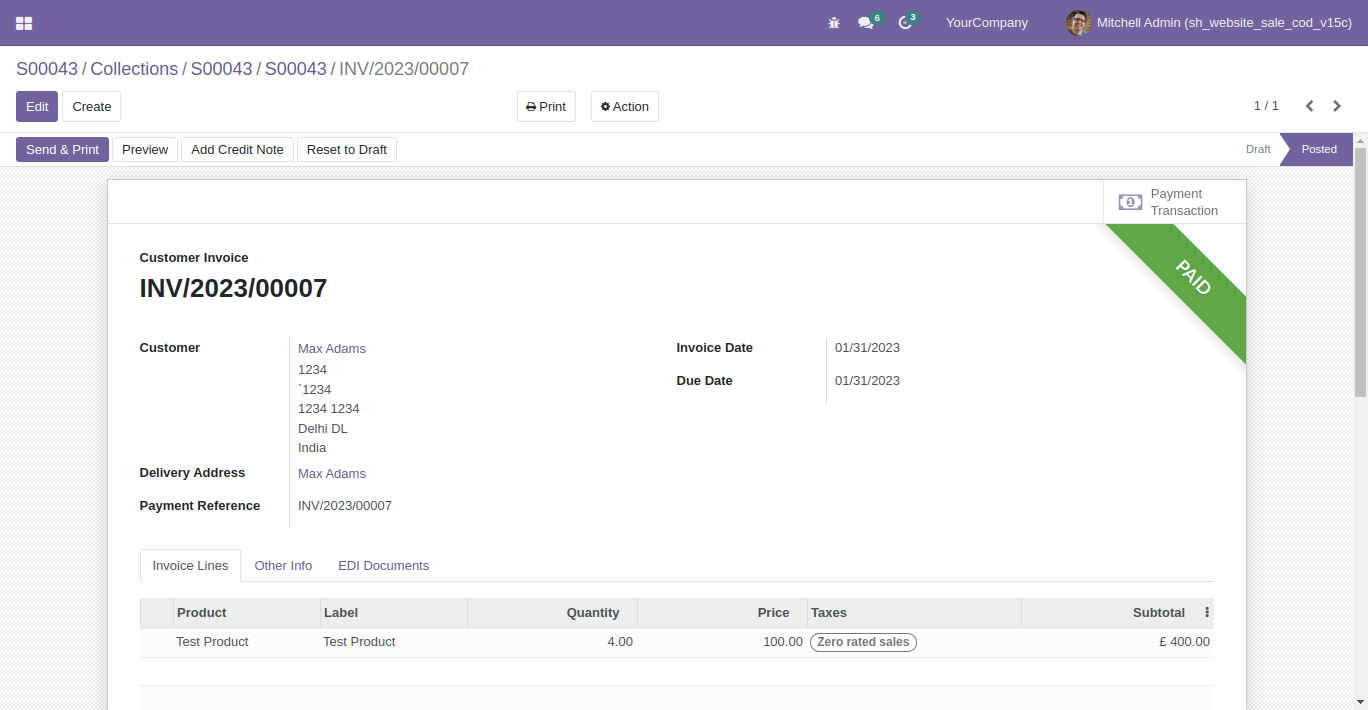 Version 16.0.1

| Released on : 4th July 2023