Website Cancel Order

Many times customer wants to cancel the order while online shopping. The website Cancel Order Module gives the most flexible way for the customer to cancel the order.
Features

Easy to cancel an order on click.
Cancel reason box to specify an issue.
Easy to use.
No special configuration required just install it and cheers!
This module saves your important time.
It reduces human efforts.
Select "Cancel Order" to "True".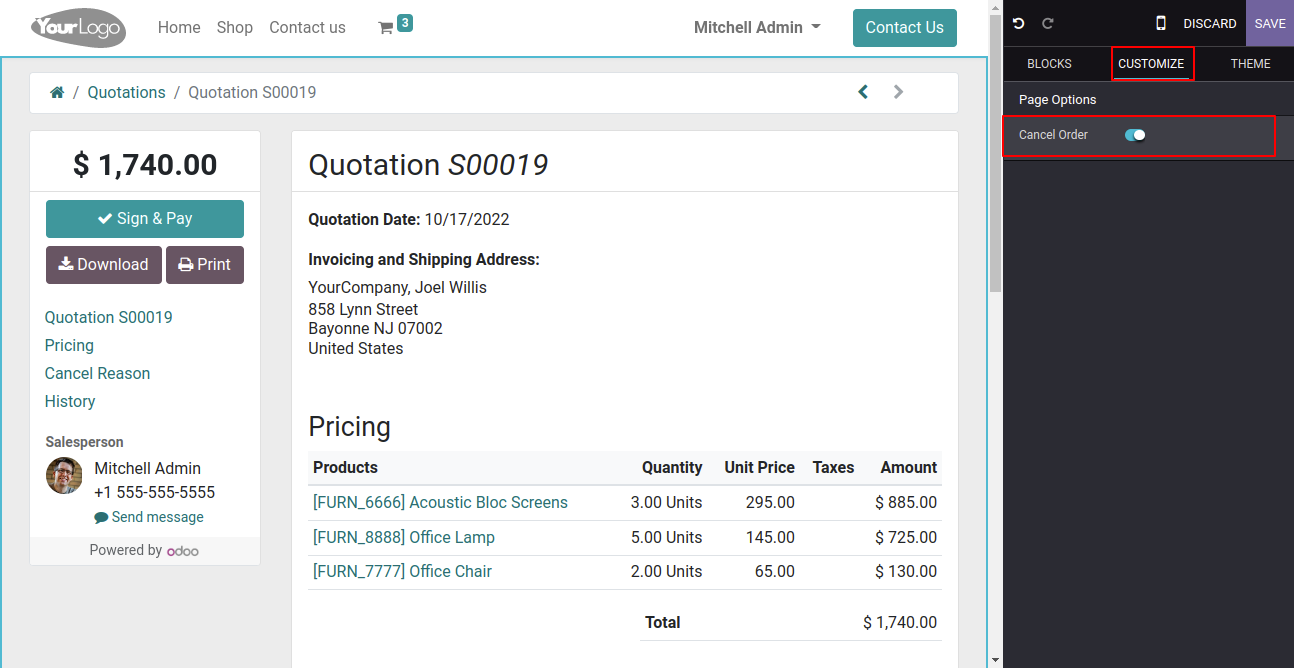 "Cancel Reason" entry and "Cancel" button available.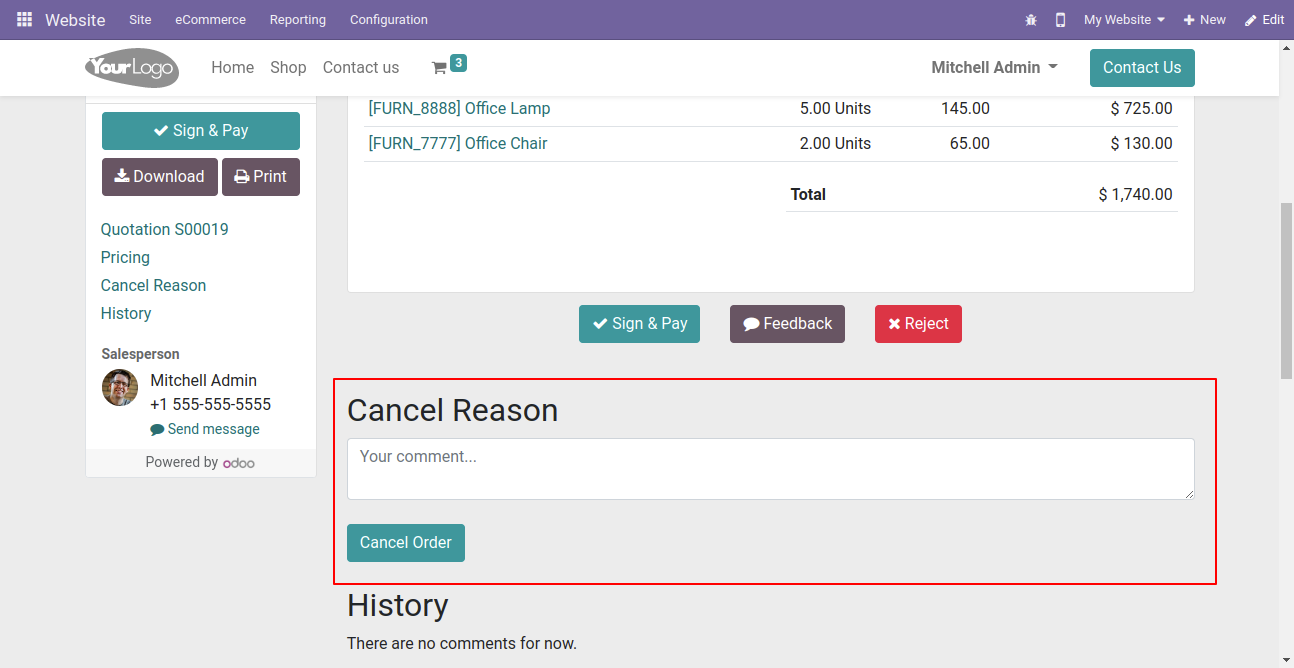 Comment reason to cancel the order if required and click on the "Cancel" button.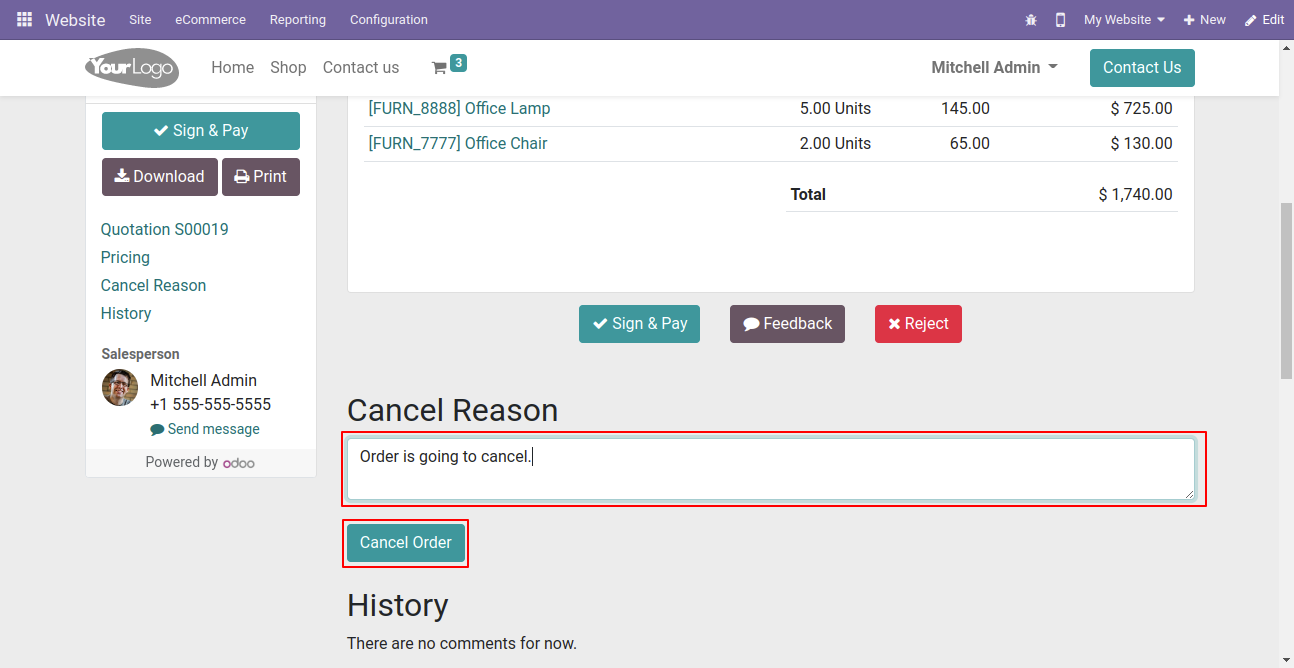 The message shows order canceled successfully.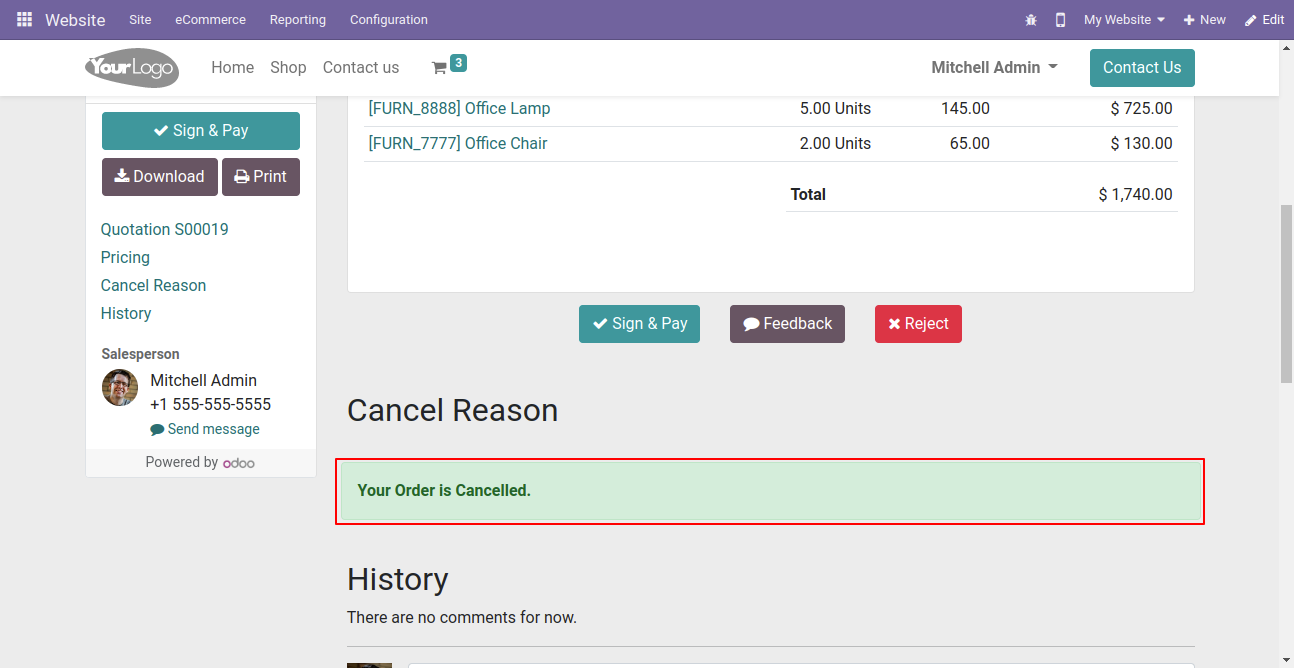 "Cancel Reason" in Sales Quotation/Order.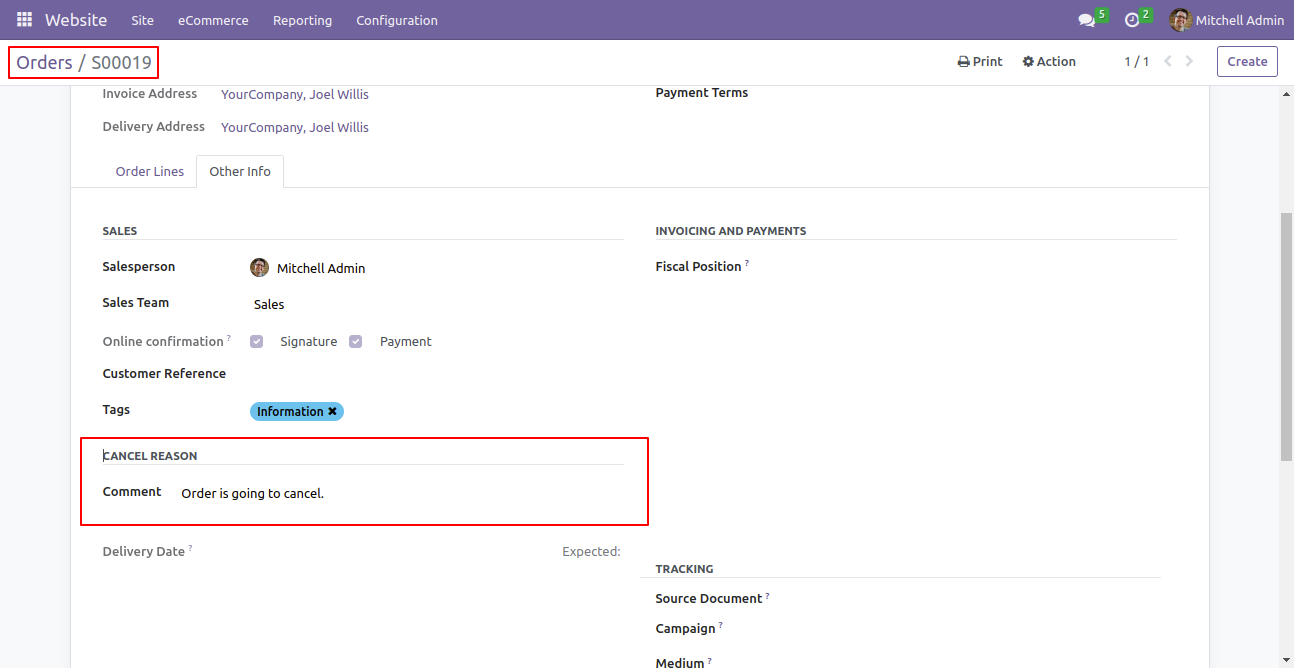 Version 16.0.1

| Released on : 28th October 2021