Task Send By Email
---
This module useful to send task email and attachment to users easily.
Send email of task details to any user.

Attachment auto add in task email.
Inside Project Task add attachments that you want to send in email. Now click on "Send by Email" button.
---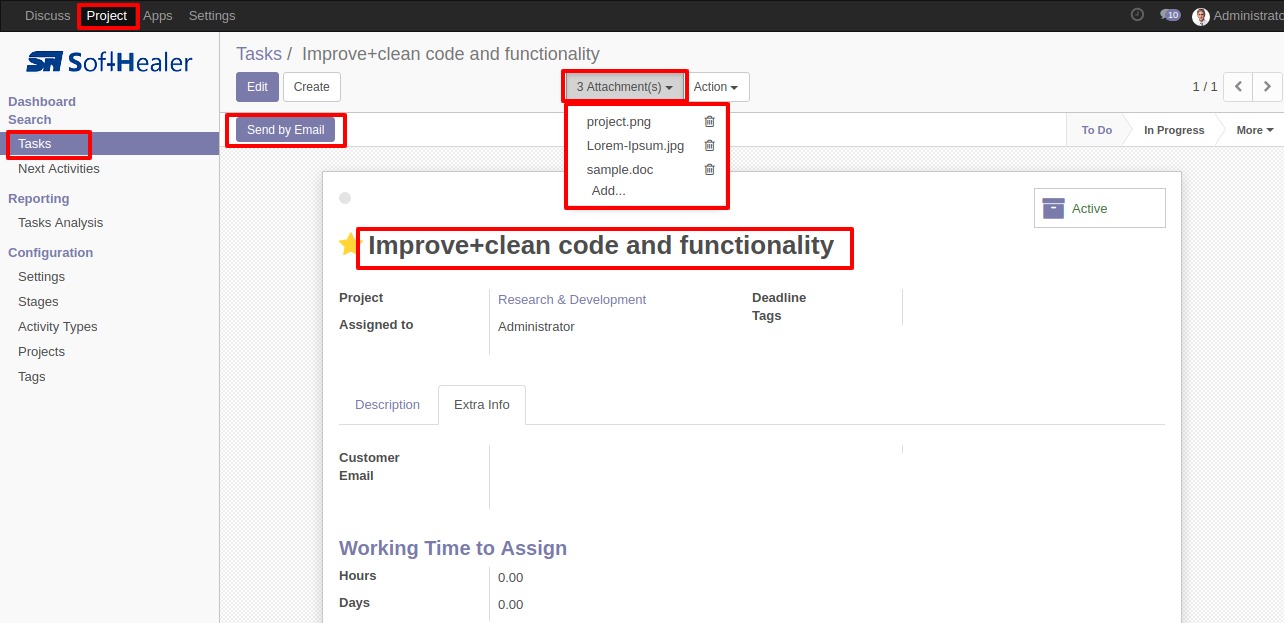 On "Send by Email" button click, wizard opens where all the attached documents shows. These all documents will be sent to receiver of mail. You can remove any attachment from wizard that you don't want to send at that time. Click on "Send" button.
---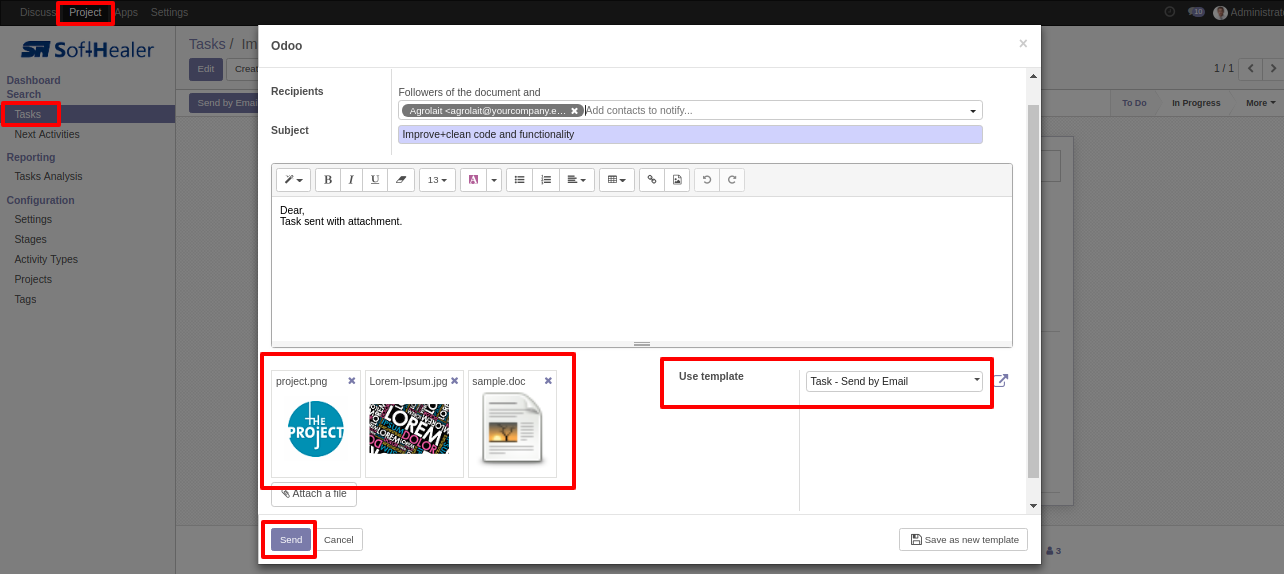 Email sent to all selected "Recipients". Attachment that are added in wizard are sent inside email.
---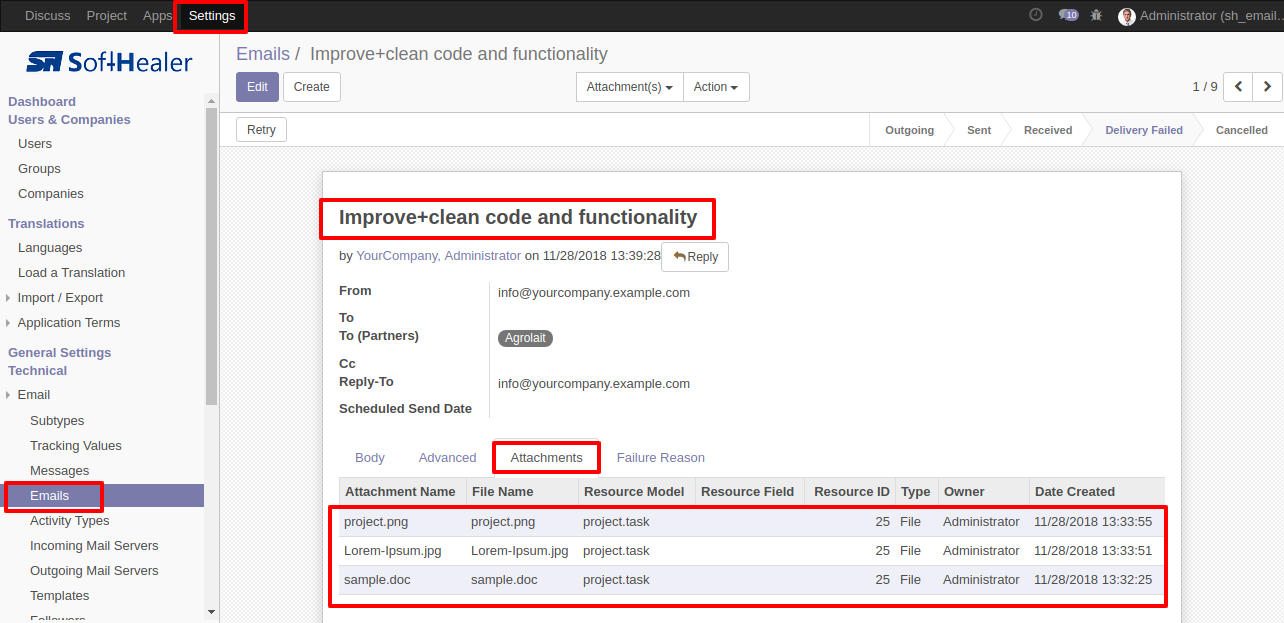 Customize Email template created. One can edit it as per their requirement.
---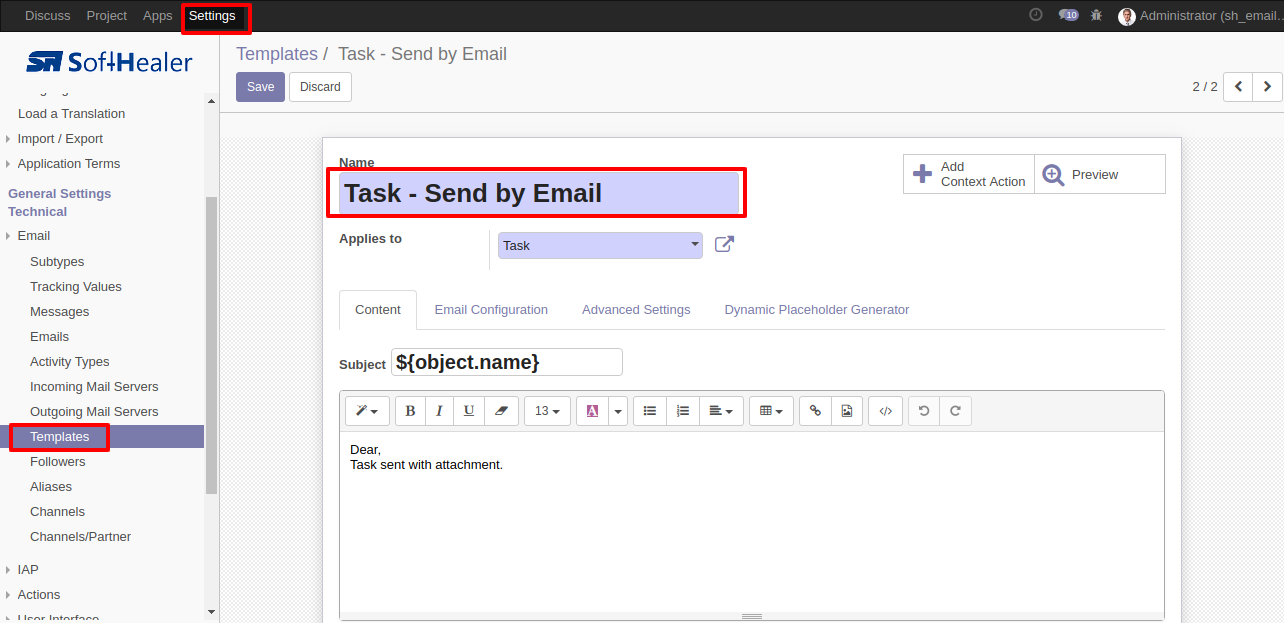 Help & Support
---
You will get free support and assistance in case of any issues