Task Custom Checklist
---
This module is useful for creating Task from Meeting & Meeting from Task.
Features
---
Easy to import checklist through CSV and XLS file. New
You can create task checklist template and fill checklist by selecting checklist template. New
Create Task from Meetings.
Create Meeting from Task.
This app is compatible with Odoo's Multi-Company Feature.
Version
---
v14.0.4 (3
rd
August 2022)
v14.0.3 (20
th
June 2022)
New

Import Checklist Through CSV/XLS Feature Added.
v14.0.2 (28
th
May 2021)
New

Task Checklist Template Added.
v14.0.1 (17
th
October 2020)
v 14.0.3
Import checklist menu.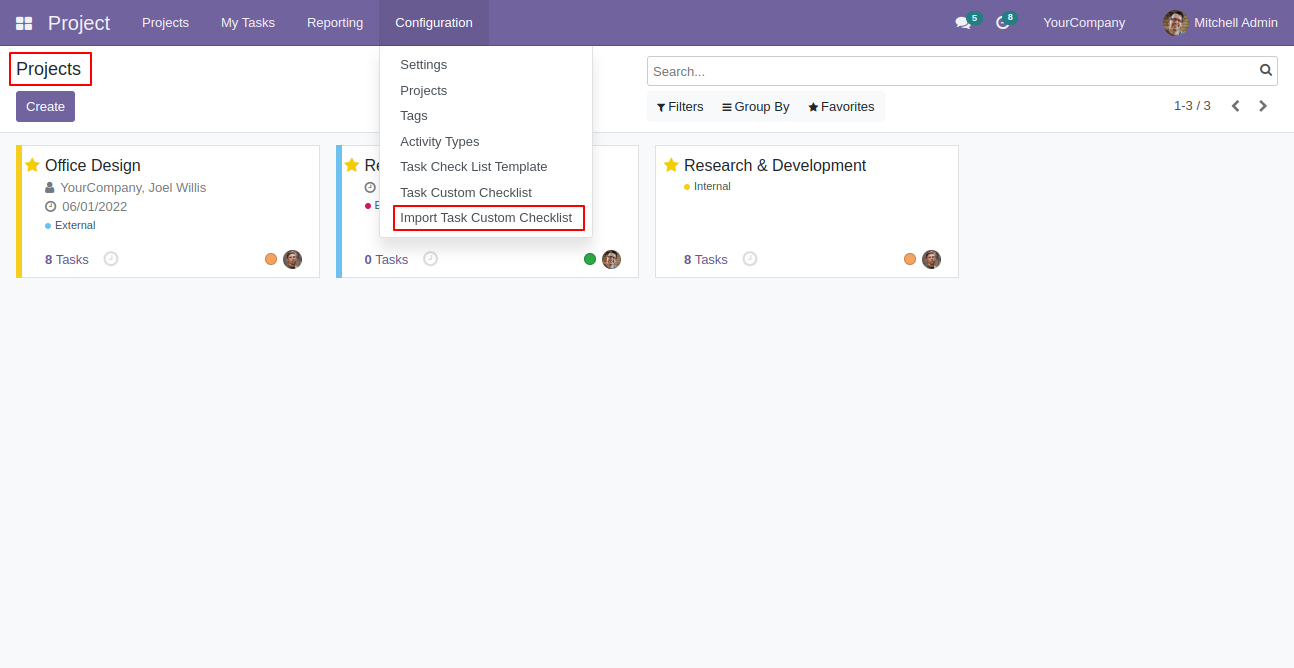 Import checklist wizard, select file type & upload file. You can download sample sheet from here.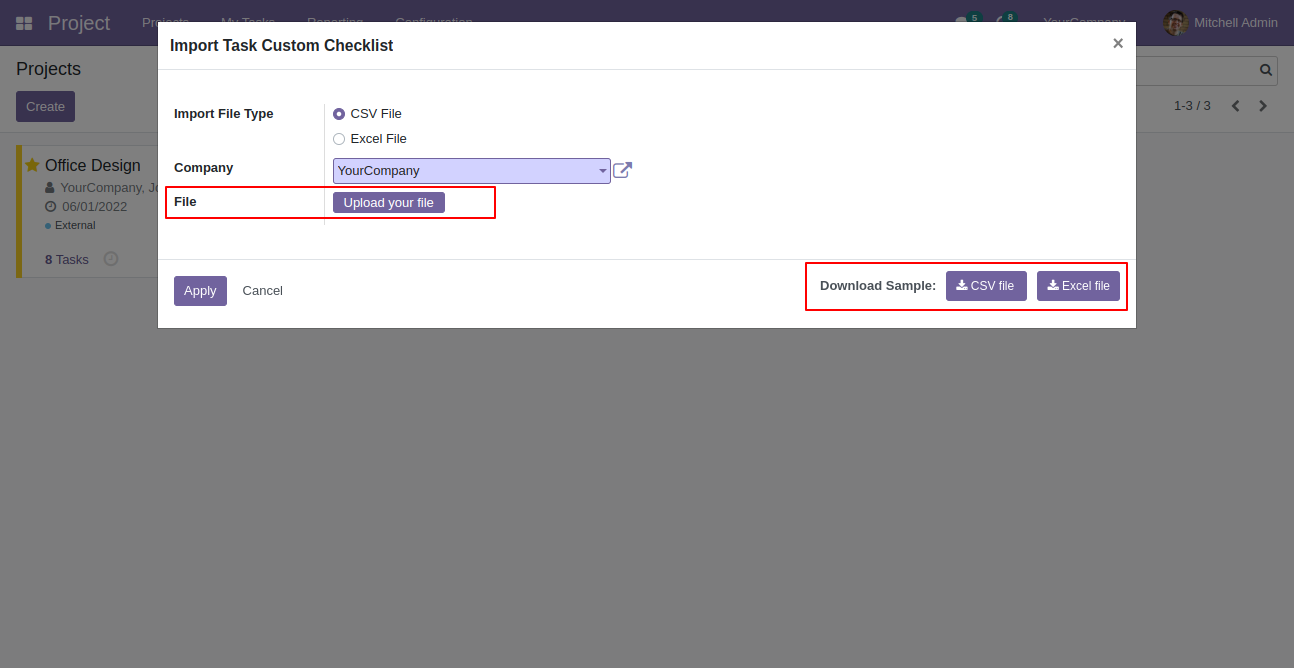 Click apply after the file is uploaded.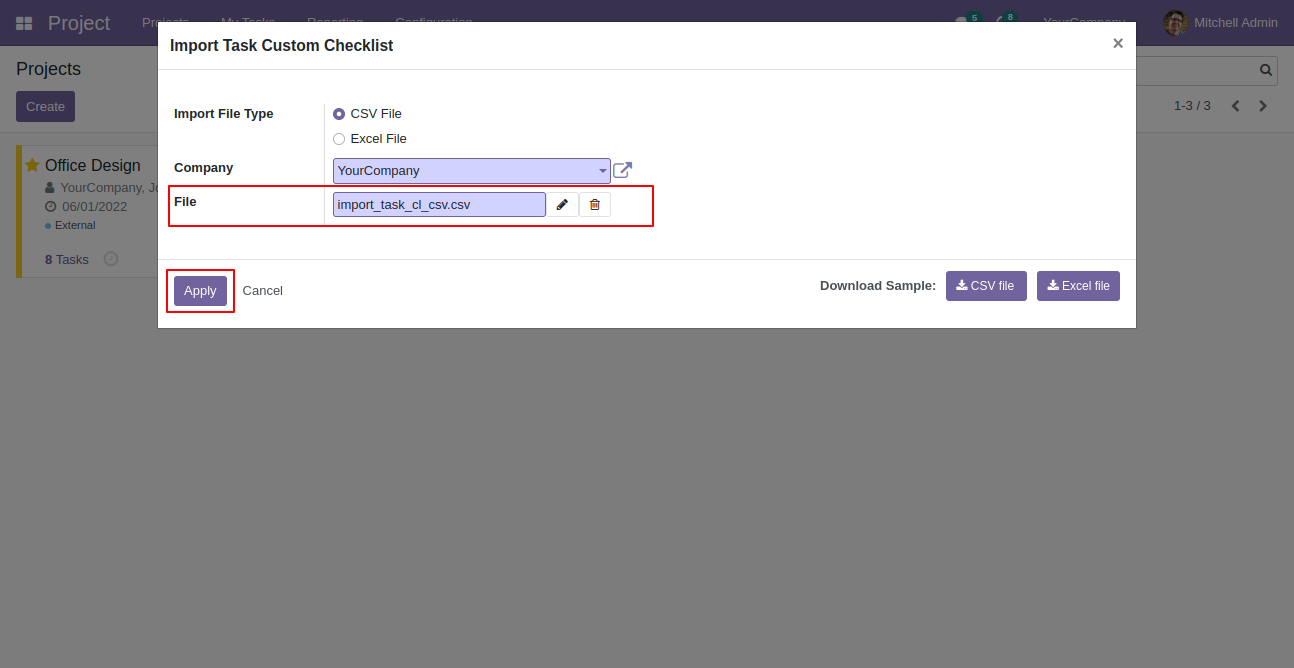 Success message looks like below it's shows successfully imported records.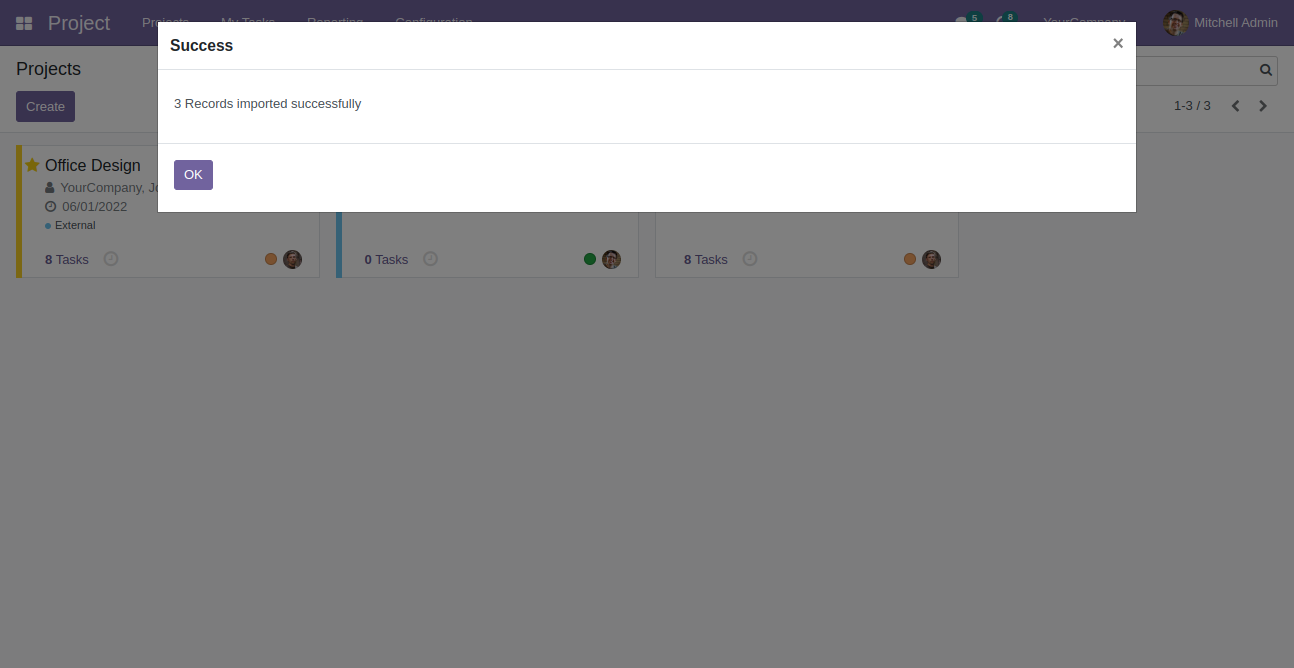 Following checklists are imported.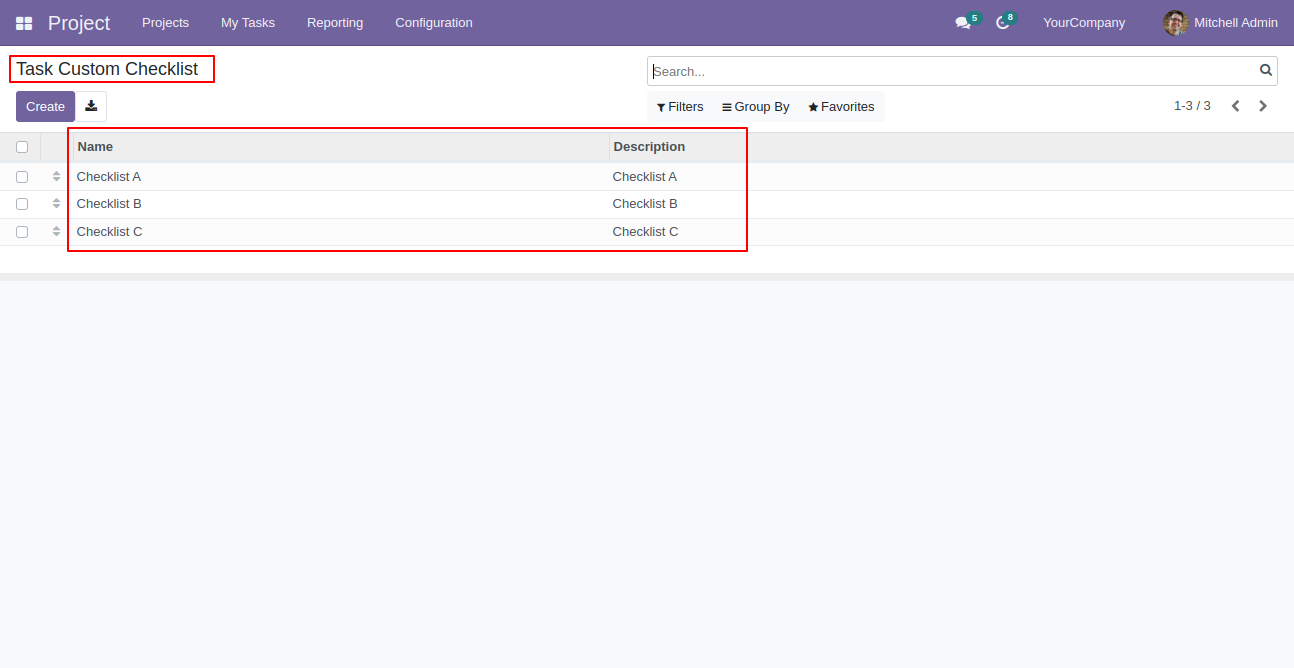 v 14.0.2
Go to the "Configuration" => Task Checklist Template.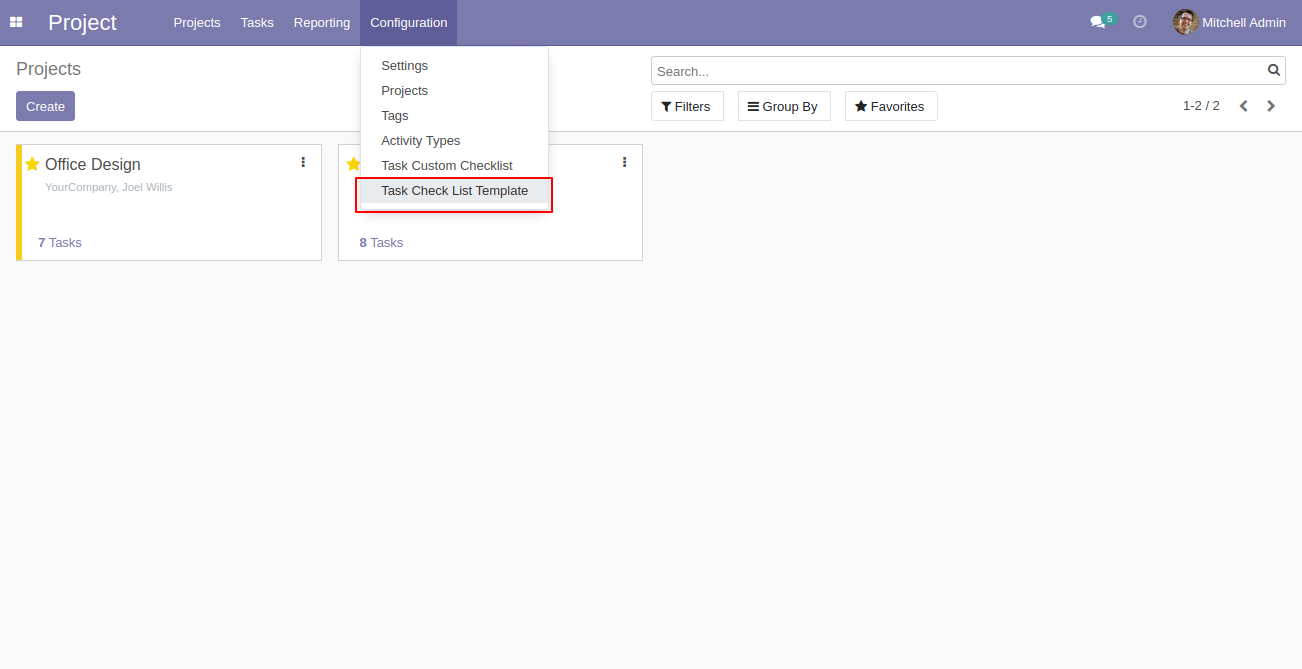 Now we create a task checklist template, checklist template form view looks like this.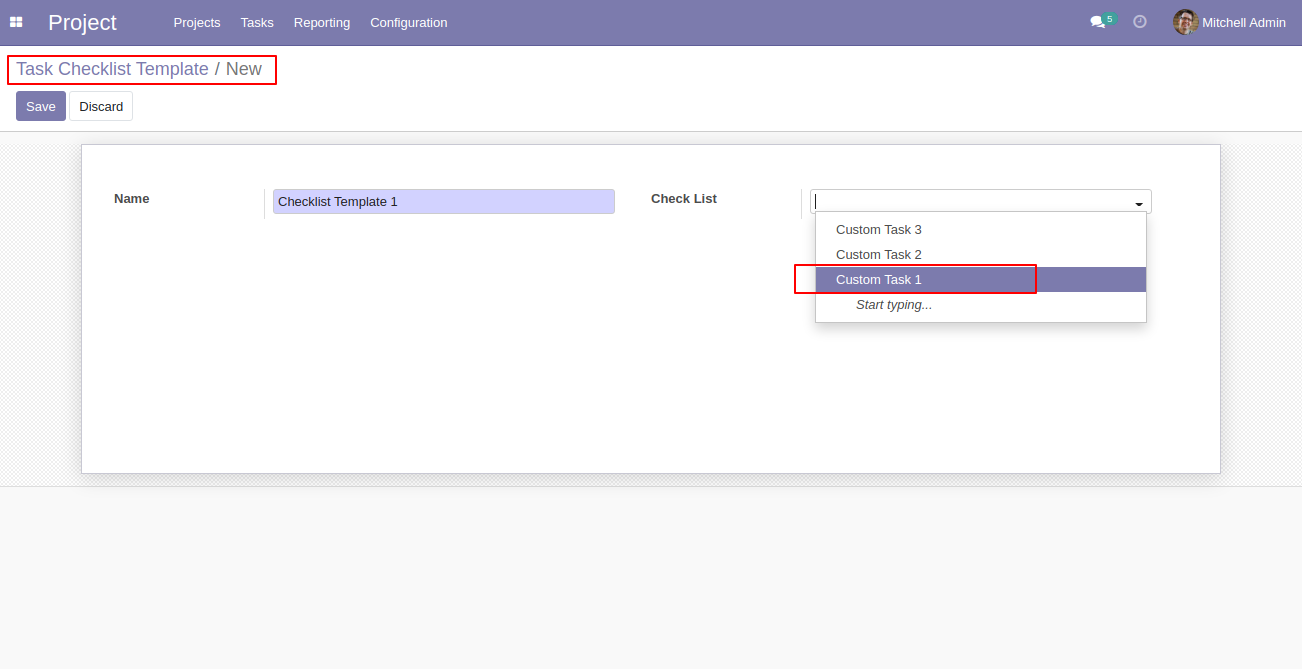 Task checklist template list view looks like this.
Now we fill the checklist by selecting the checklist template.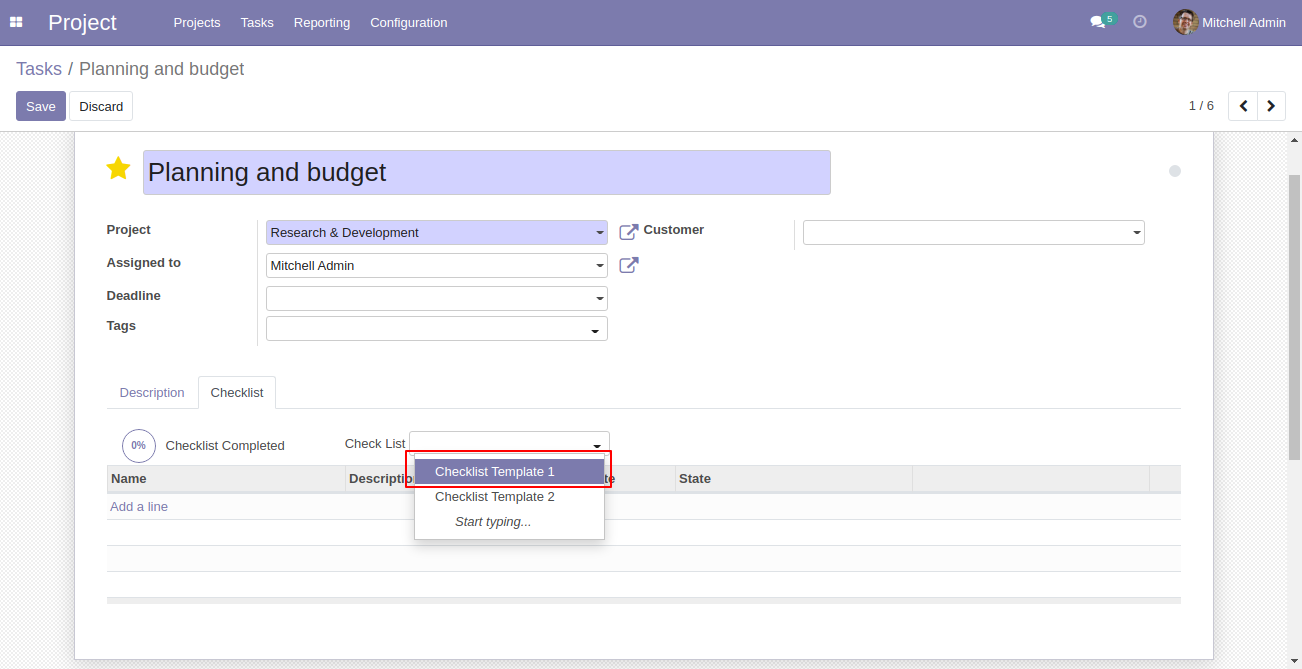 When we select checklist template, it adds a record by default.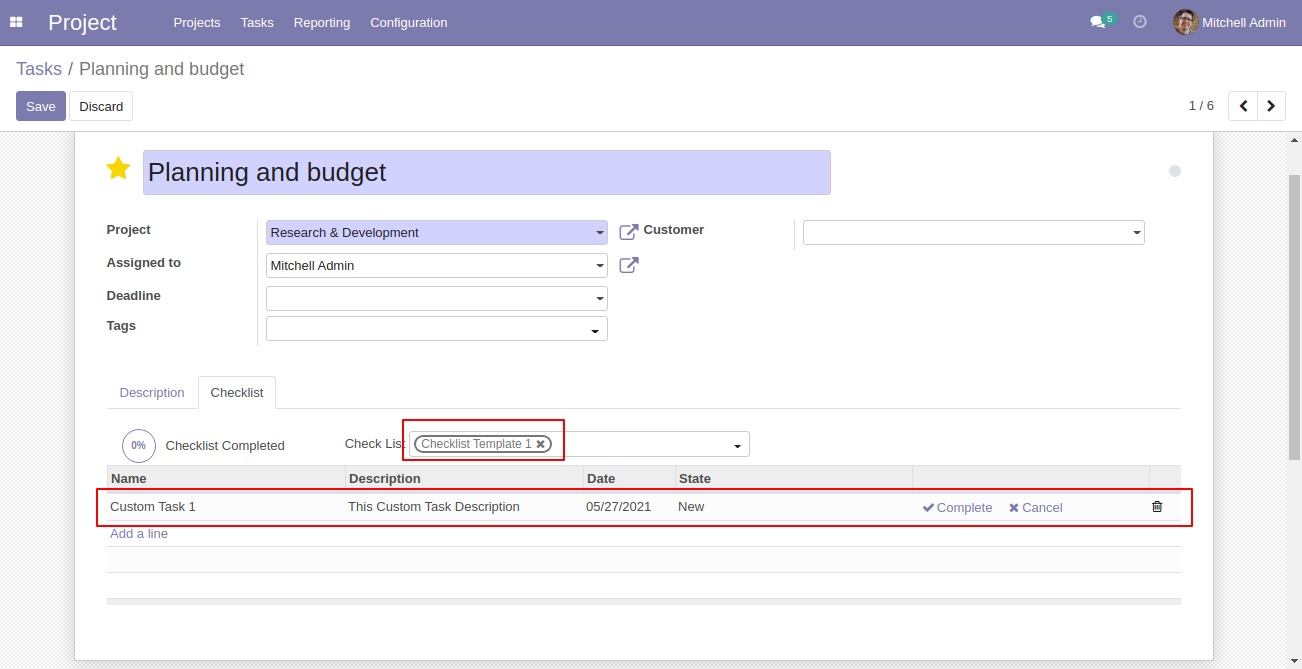 v 14.0.1
Create Task Checklist and description.
Task Checklist List available in Task.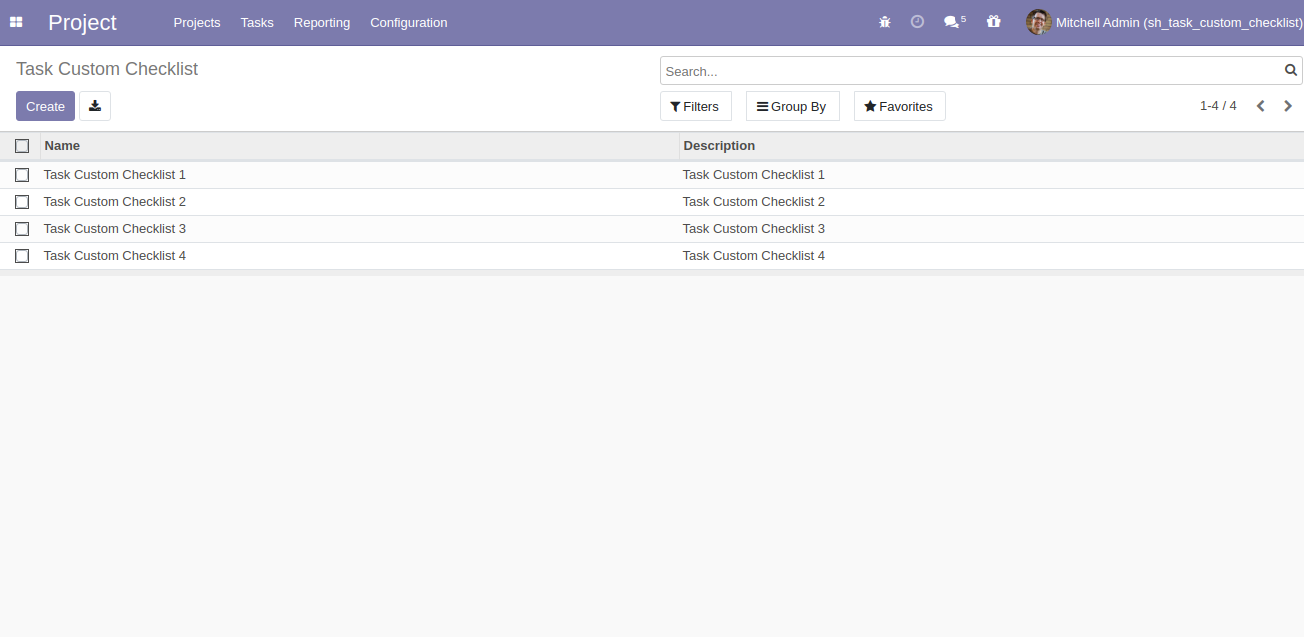 Task Checklist with State New,Completed and Cancelled.Task Checklist based one Checklist Completed. Click on Check Icon To Complete Checklist.Cancel Icon to Cancel Checklist.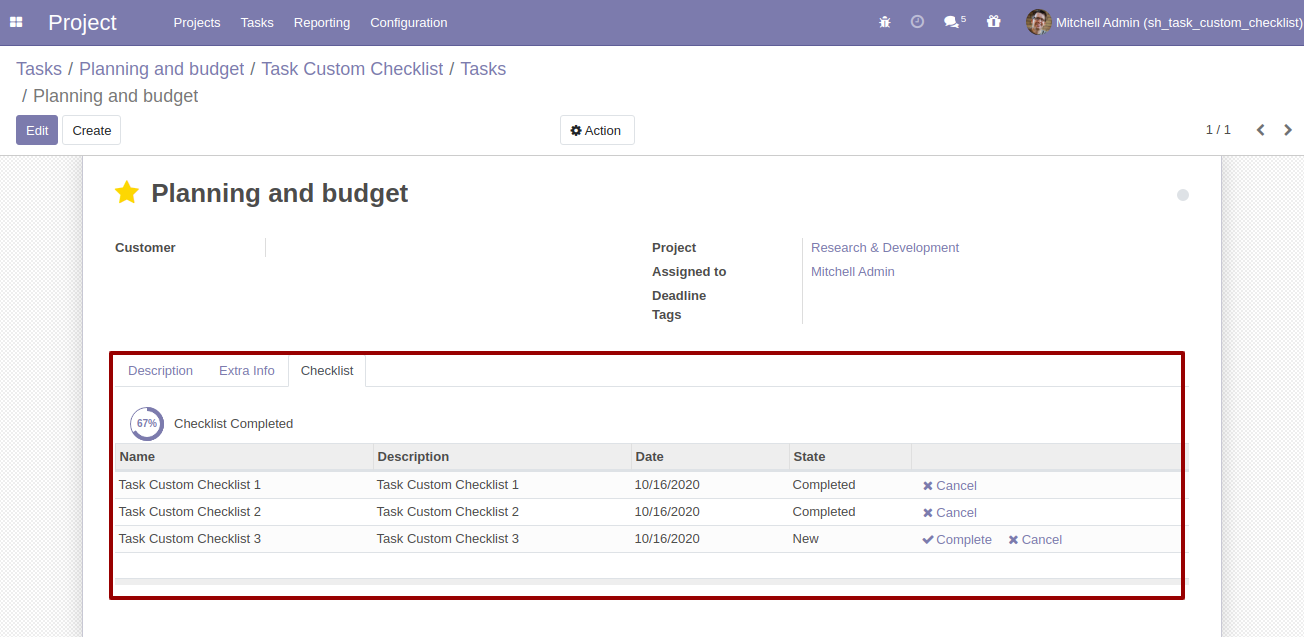 Task Checklist Completed Percentage on List view.