Snippet Builder
---
You have some technical knowledge about web designing and you want to build some custom snippets for your website? Currently, odoo does not provide any snippet where you can type code and design a snippet. so that why we made this module. It will provide a platform where you can make design and build snippets for your websites.
Features
---
*Required a basic knowledge about HTML, CSS, JS.(you can copy code from Codepen, JSbin, JSfiddle, etc).
Easy to build your own designed snippets for your website.
Easy to use just like drag and drop and paste your code.
No special configuration or technical person required, install it, use it.
This module saves your important time.
It reduces human efforts.
Version
---
v12.0.1 (26
th
December 2019)
Drag and Drop that snippet.
---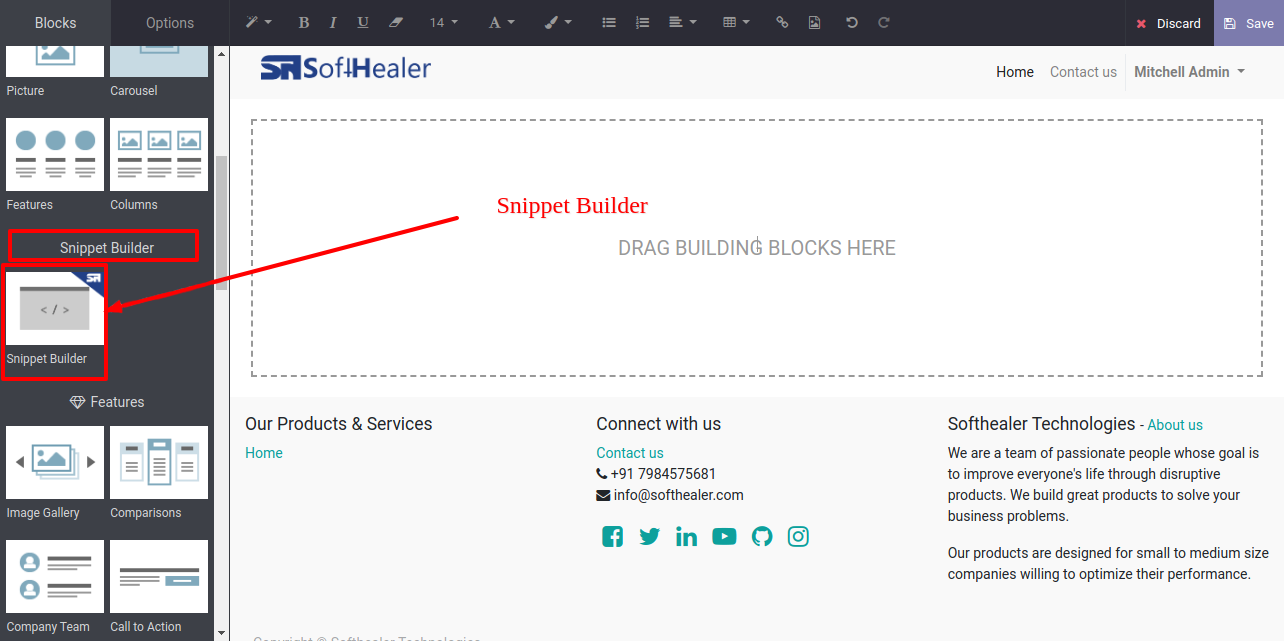 After the drag snippet, one wizard will popup. Where you can paste your HTML code in the HTML tab.
---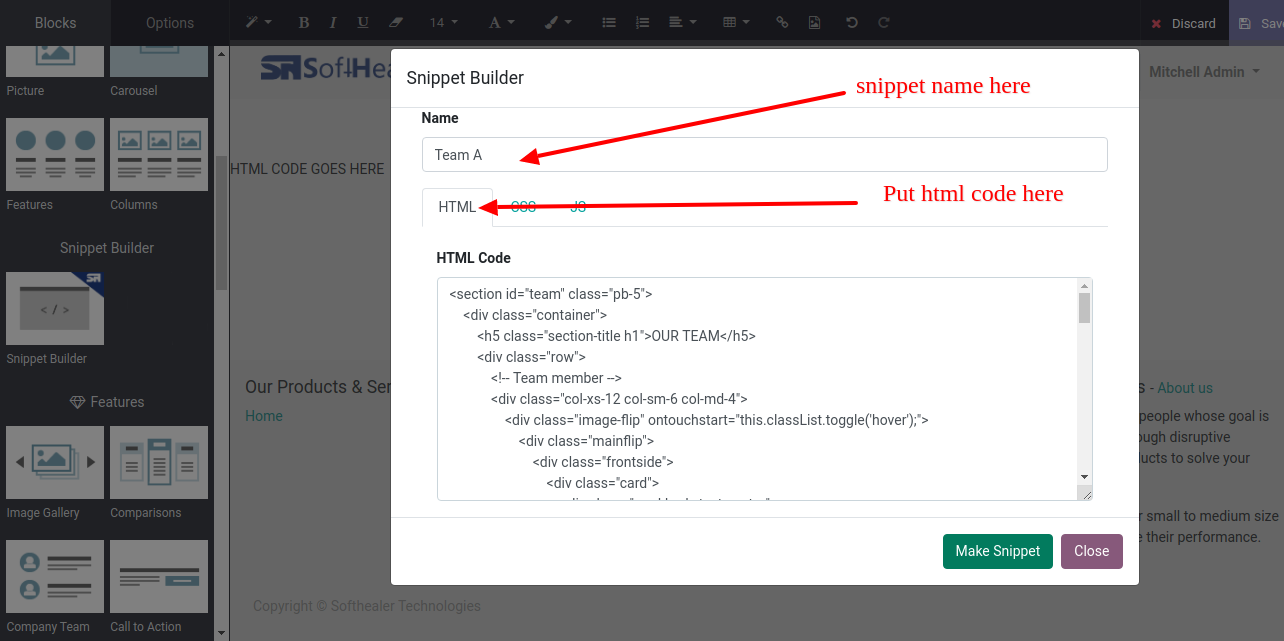 Paste your CSS code in the CSS tab.
---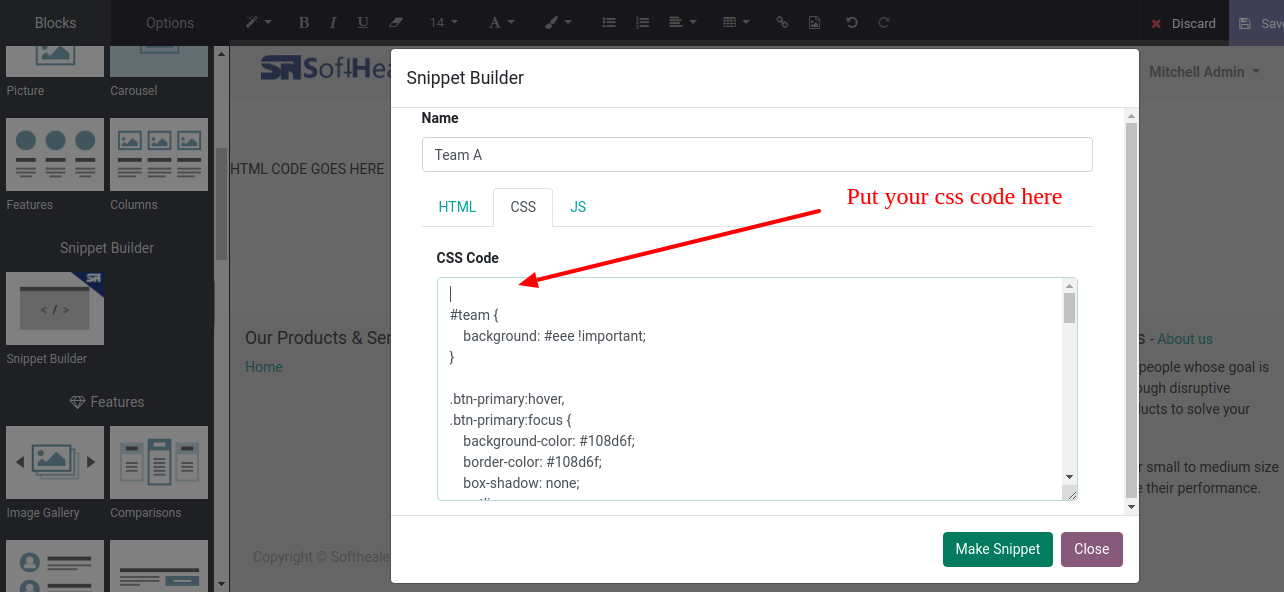 Paste your JS code in the JS tab.
---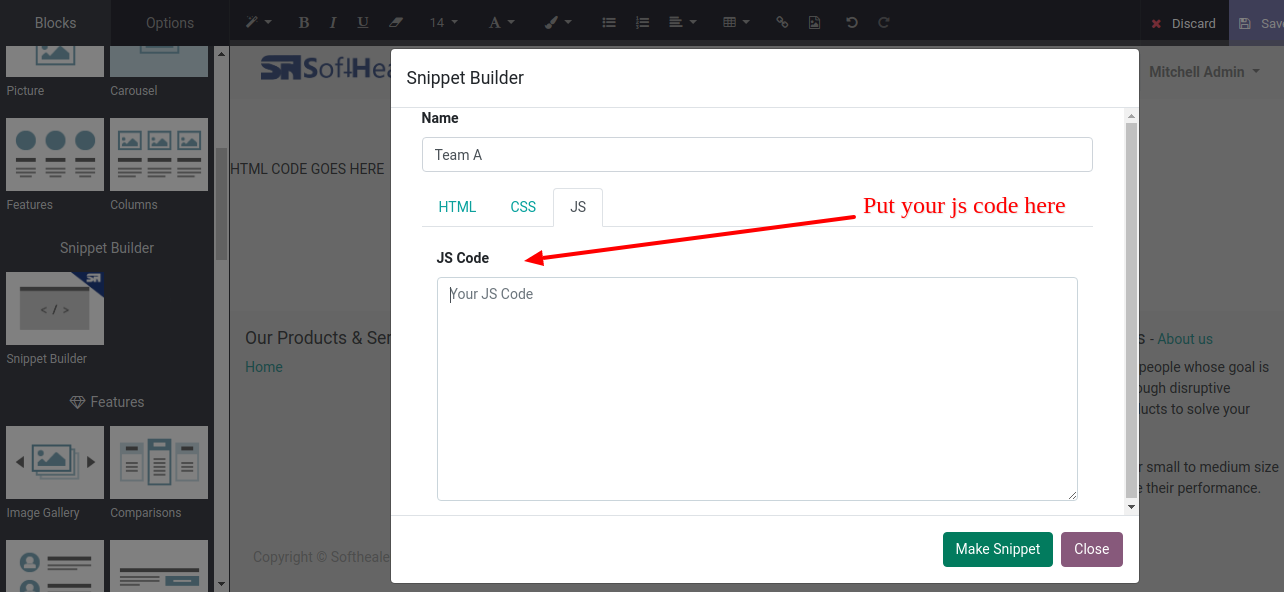 After click 'Make Snippet' you can see the output of your code as shown in the below image.
---
'Snippet Builder' menu and a tree view on the website.
---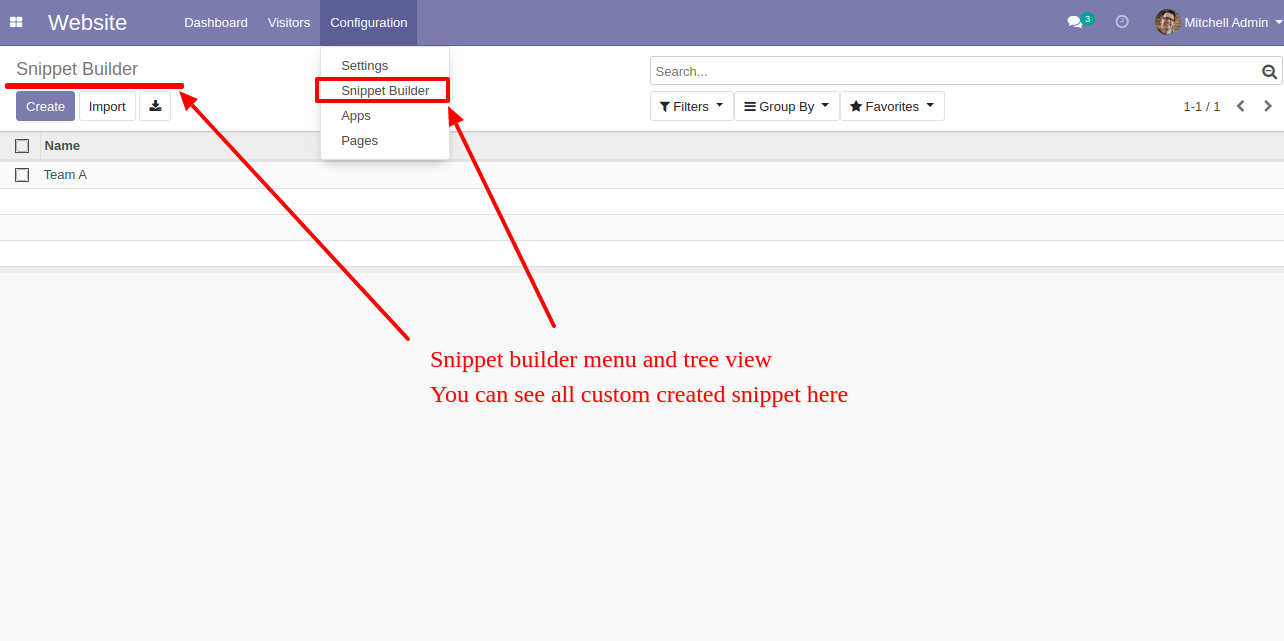 Snippet builder form view, where you can customize your code.
---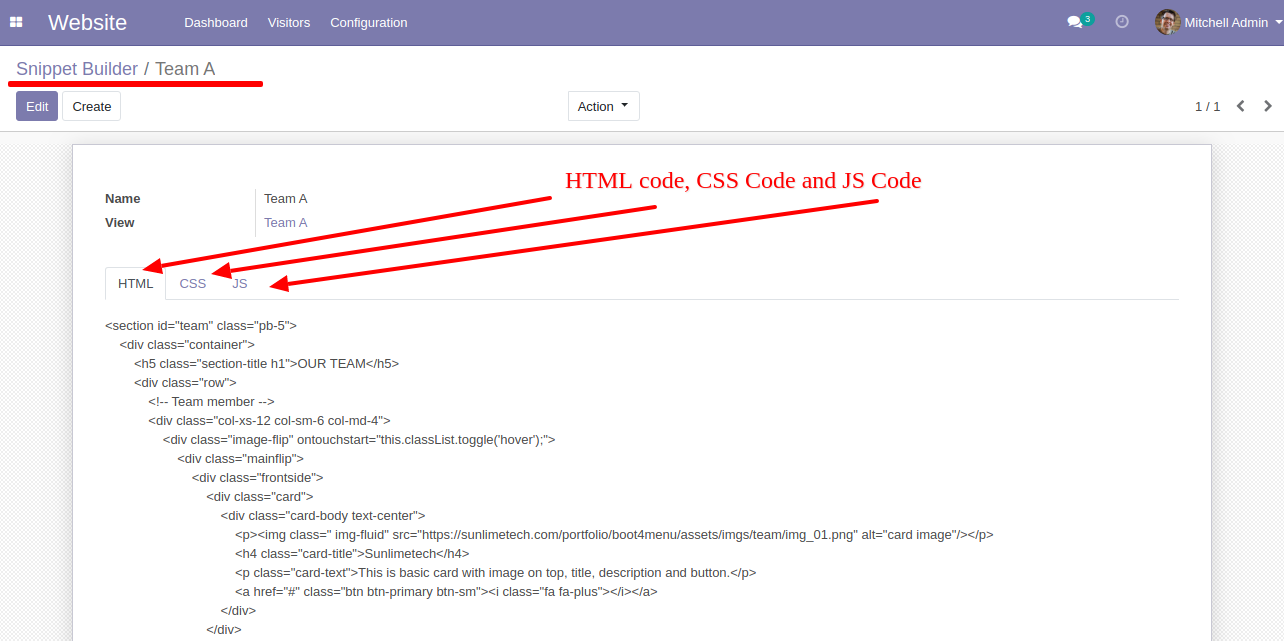 Help & Support
You will get free support and assistance in case of any issues