Signup Terms & Conditions
---
This module is used to display terms and conditions when any user is signing up on your website. If you want to add terms and condition boolean at the bottom of the signup form. Easy to create signup terms and conditions using this module and set into the website sign up form. To create terms and conditions install this module and go to the website configuration setting then check the right 'Show Terms and Conditions'.
Features
---
Website Config Setting: Tick the right "Show Terms & Conditions", then enter Title, Label and Terms & Conditions.
This module also used for multi-website.
Users can read Terms and Conditions by clicking on 'See Terms and Conditions' and it will show popup(wizard).
No special configuration required, install it, use it.
This module saves your important time.
It reduces human efforts.
Version
---
v12.0.1 (4
th
November 2019)
In the Multi website, this setting applies to the first website created. Now select the first website. In a single website, all settings are reflected it.
---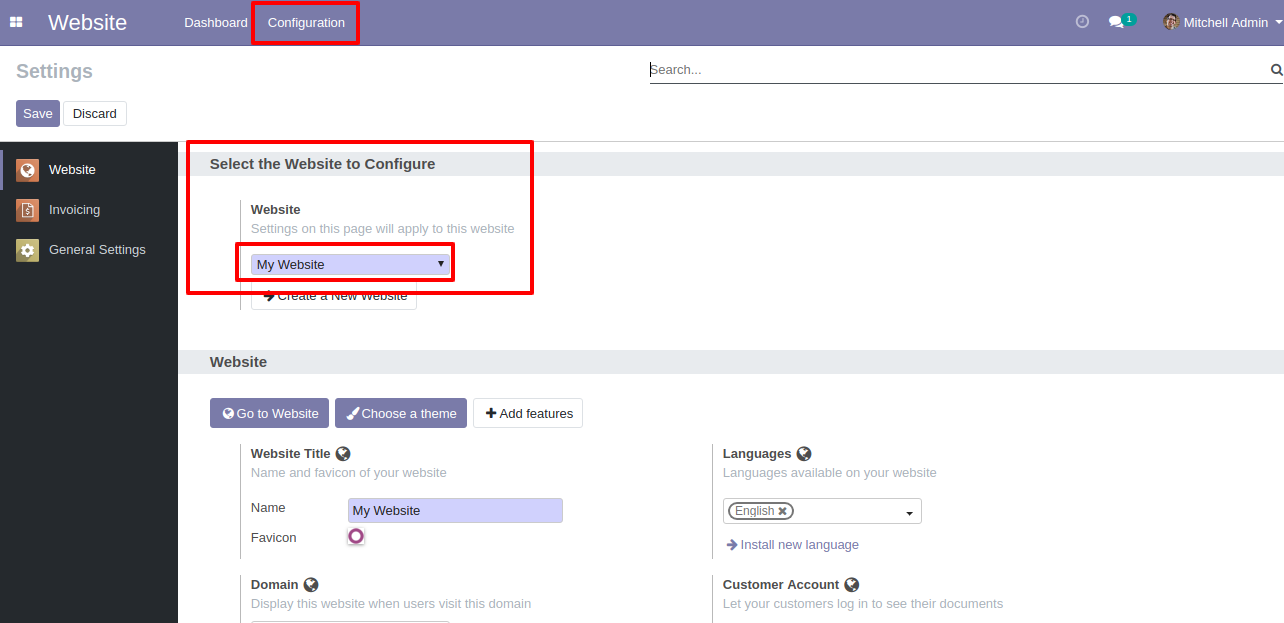 Inside Website Settings set "Show Terms & Conditions" to True, then only terms and conditions will be active. Enter Title, Label and Terms & Conditions.
---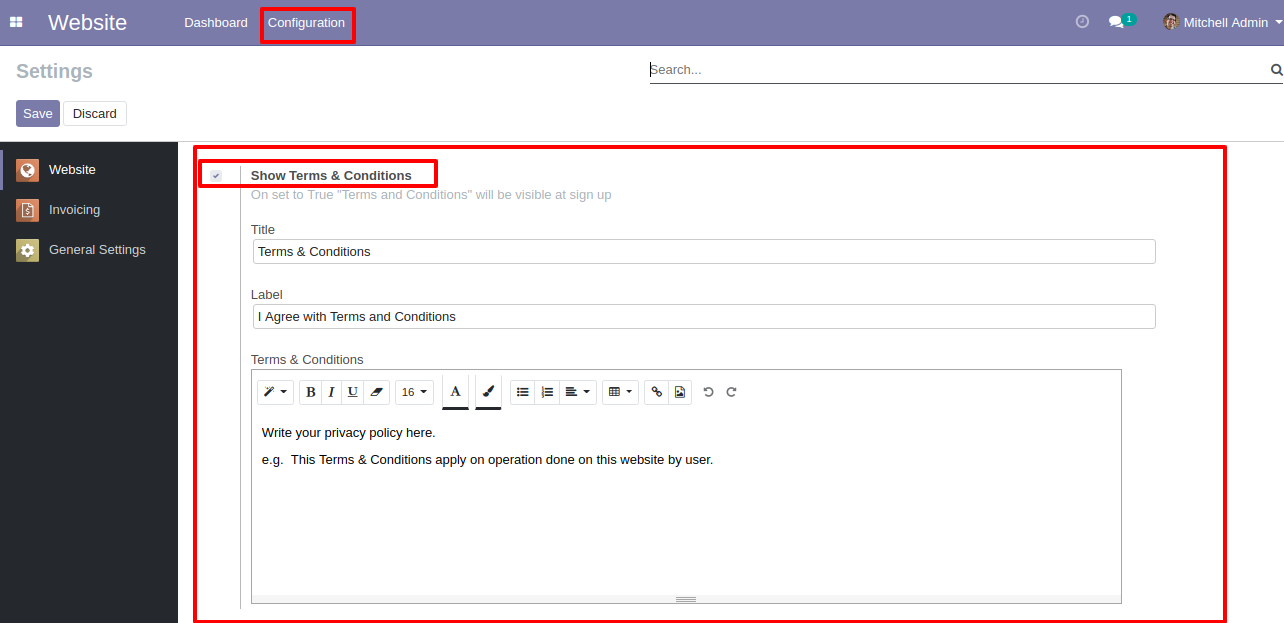 Now on user Sign up page "Sign Up" button is default disabled. And terms and conditions mentioned for that website are placed before sign up.
---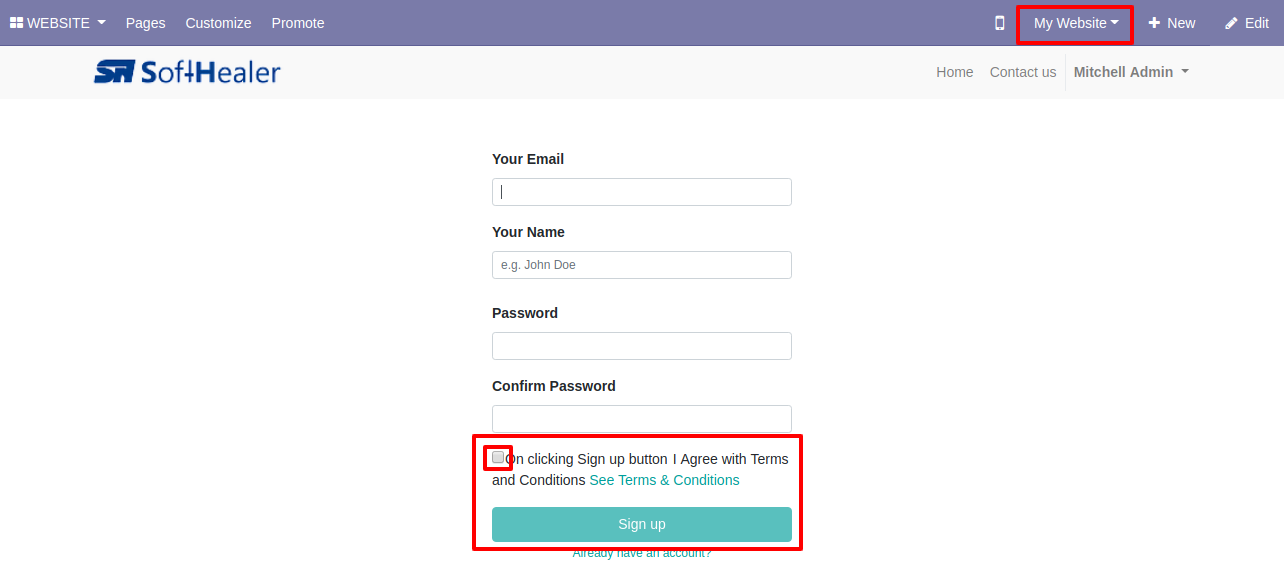 Now when clicking on "See Terms & Conditions" link pop up opens. Users can read all the terms here.
---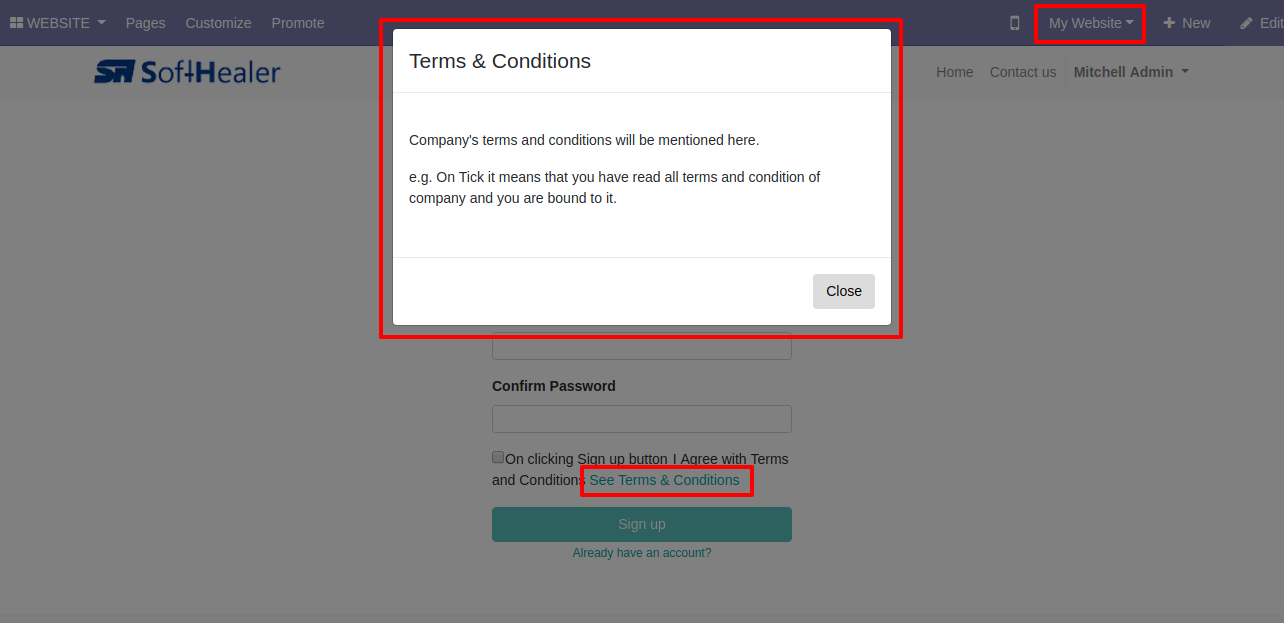 Now when the user tick checkbox before terms and conditions, the "Sign up" button will be enabled, and the user will be created.
---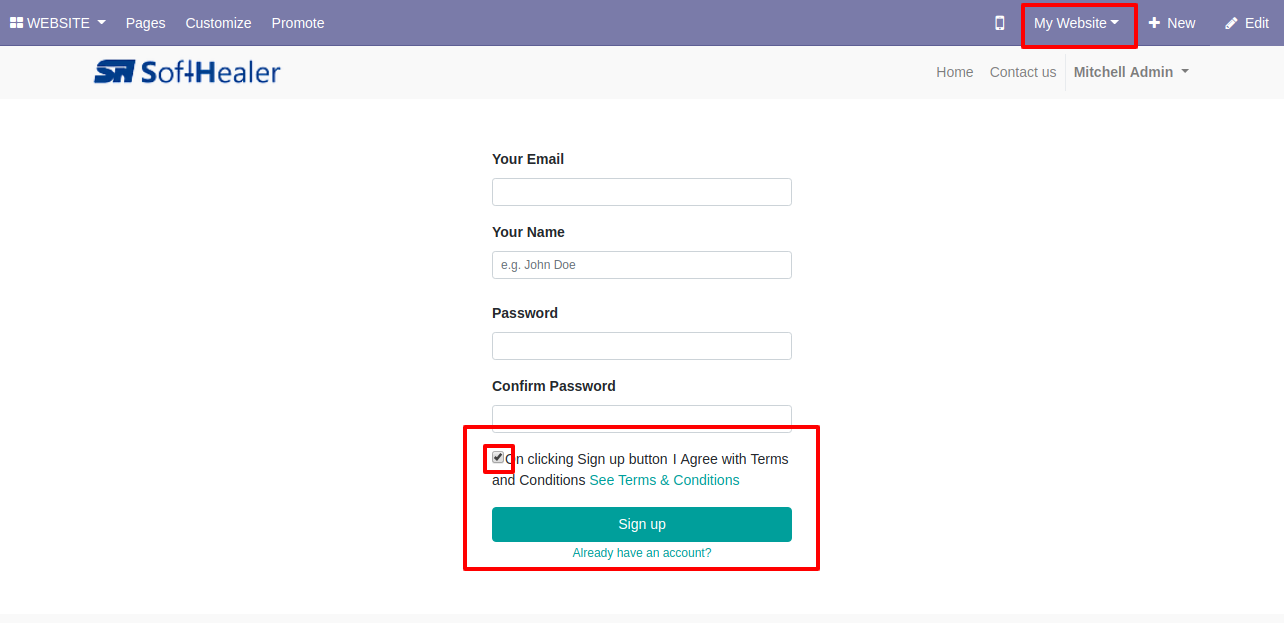 Select another Website from website settings.
---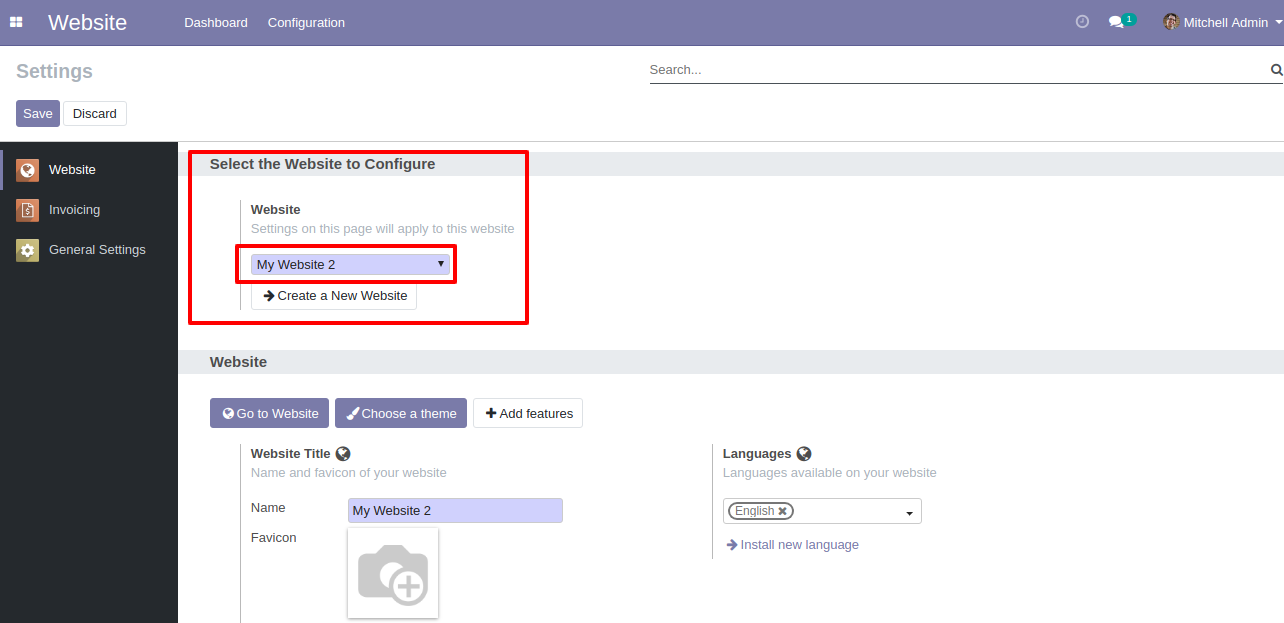 In the Multi website concept, you need to specify terms and conditions separately for another website. For that from Pages select page of another website. Select another Website.
---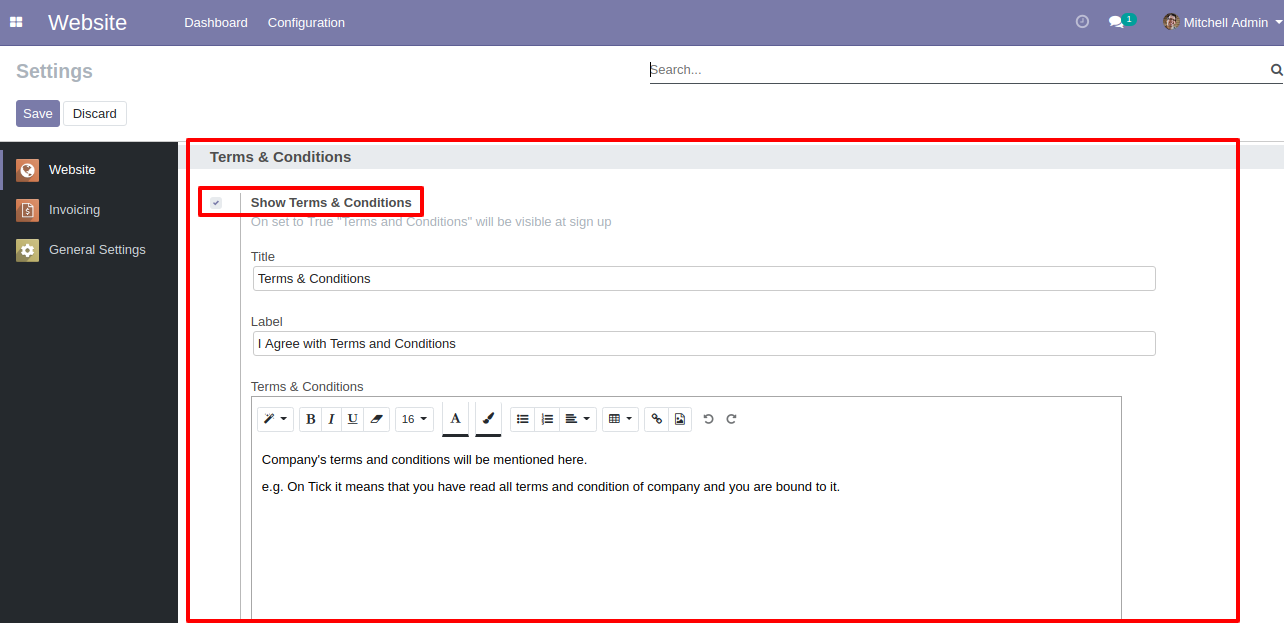 When user sign up on another website, can see terms of that website.
---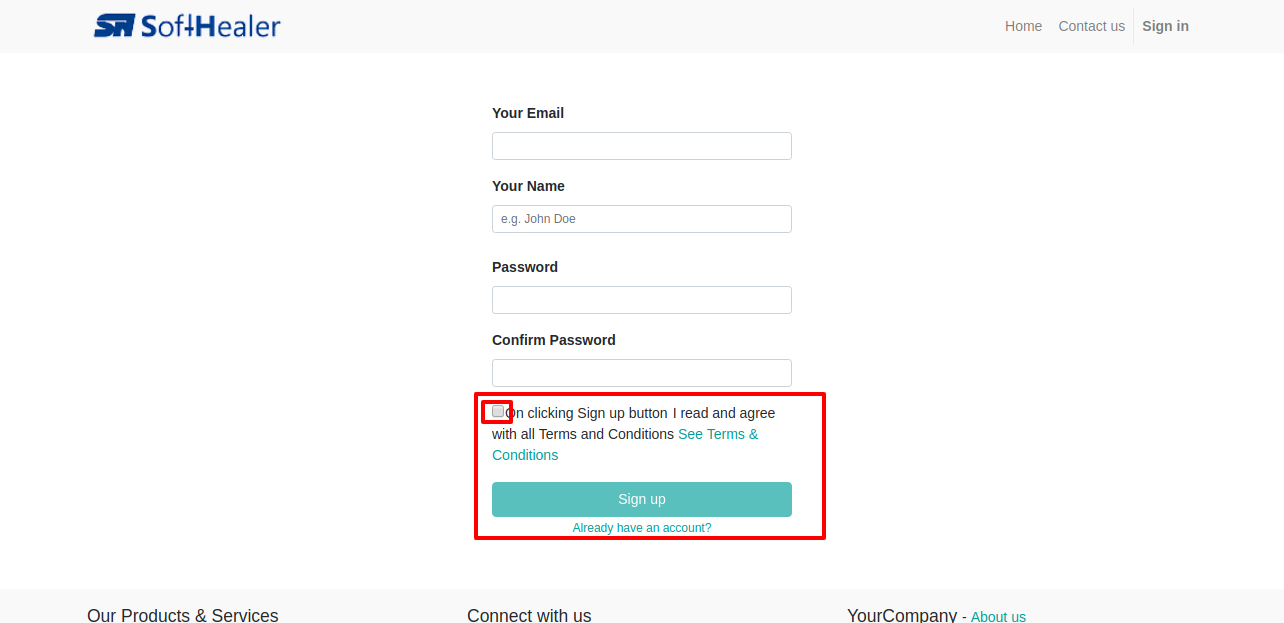 Help & Support
You will get free support and assistance in case of any issues