Set Minimum and Maximum Price on POS Product

This module is useful to set minimum and maximum selling price for the product at the point of sale. POS user can see the minimum and maximum sale price so that will use to make clear action in sales procedure without waiting for a senior person. It generates a warning if POS users make orders with a different price than the min-max pricing.
Hot Features

POS Minimum Product Sells Price
POS Maximum Product Sells Price
Raise Warning If Price Less Or Greater Than Specified
Features

Easy to set minimum and maximum price in POS.
POS users can make orders easily between the min-max price range.
Additional access rights groups added for the procedure with less or greater than the price specified.
No more configuration is required, just install it and use it.
This module saves your important time.
For the sales manager "Allow confirm POS product sale price". This access rights are made to confirm the order if it's not validating the maximum or minimum sale price of the product.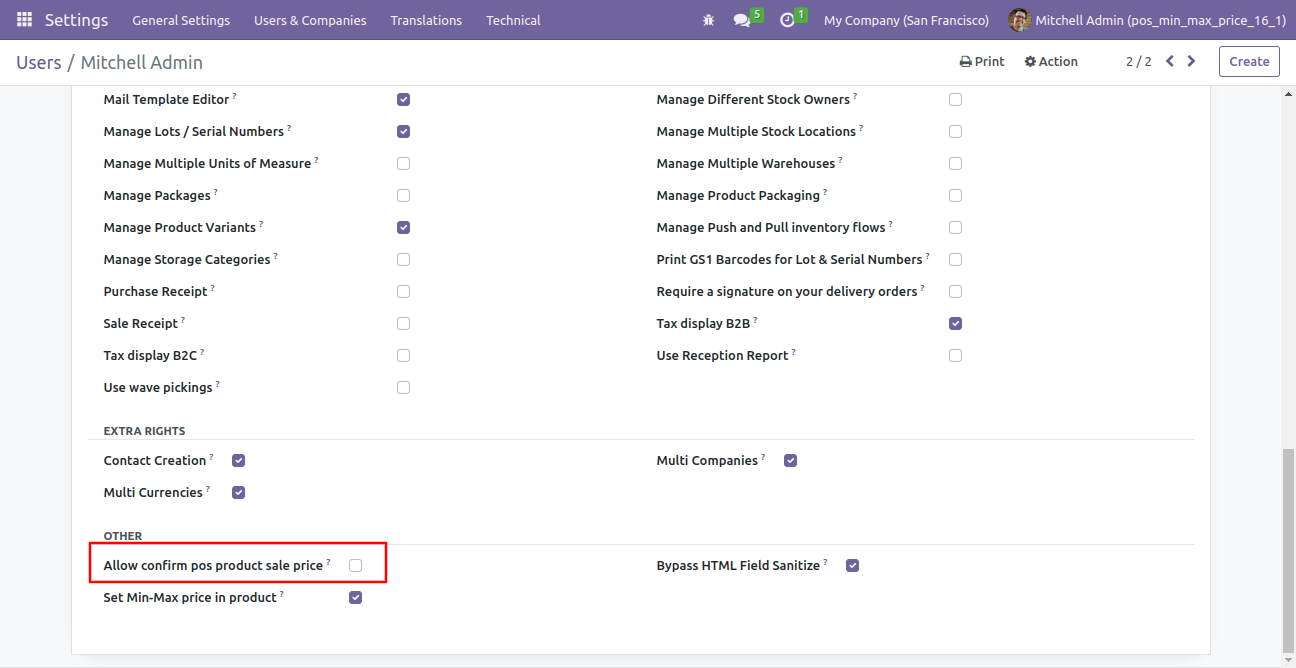 Set "Minimum & Maximum Sale Price" in the product.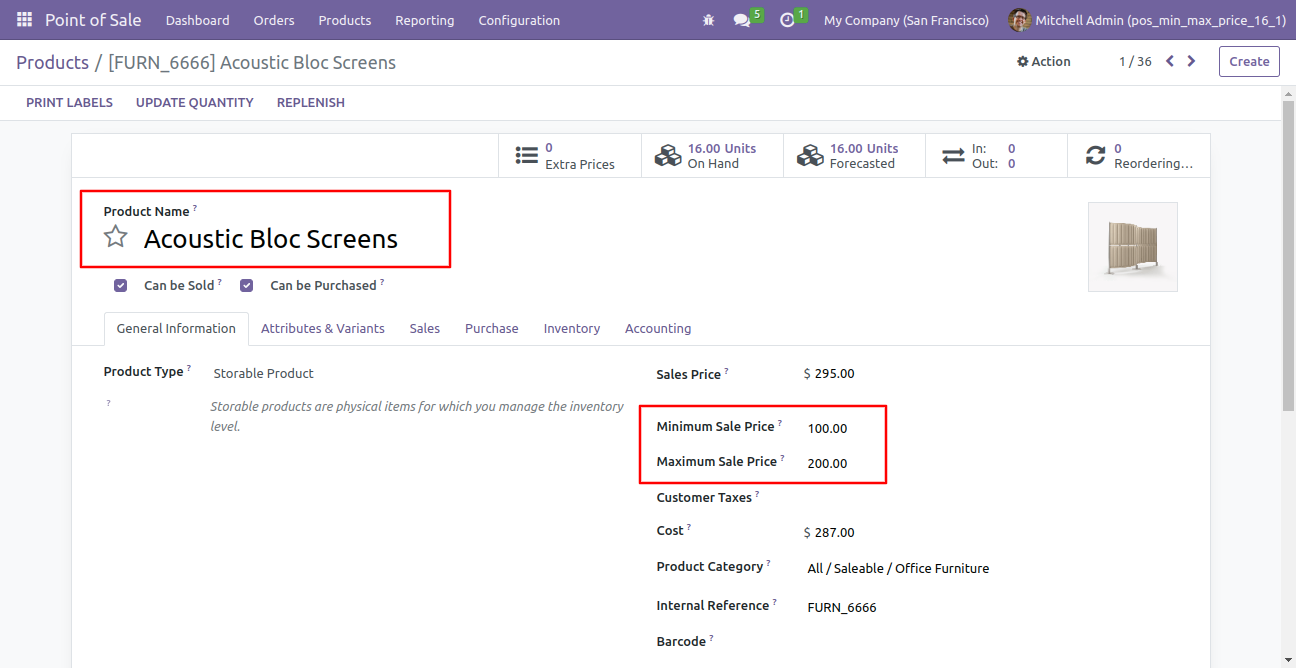 If the price is not validating the maximum and minimum sale price rule then it shows a warning message.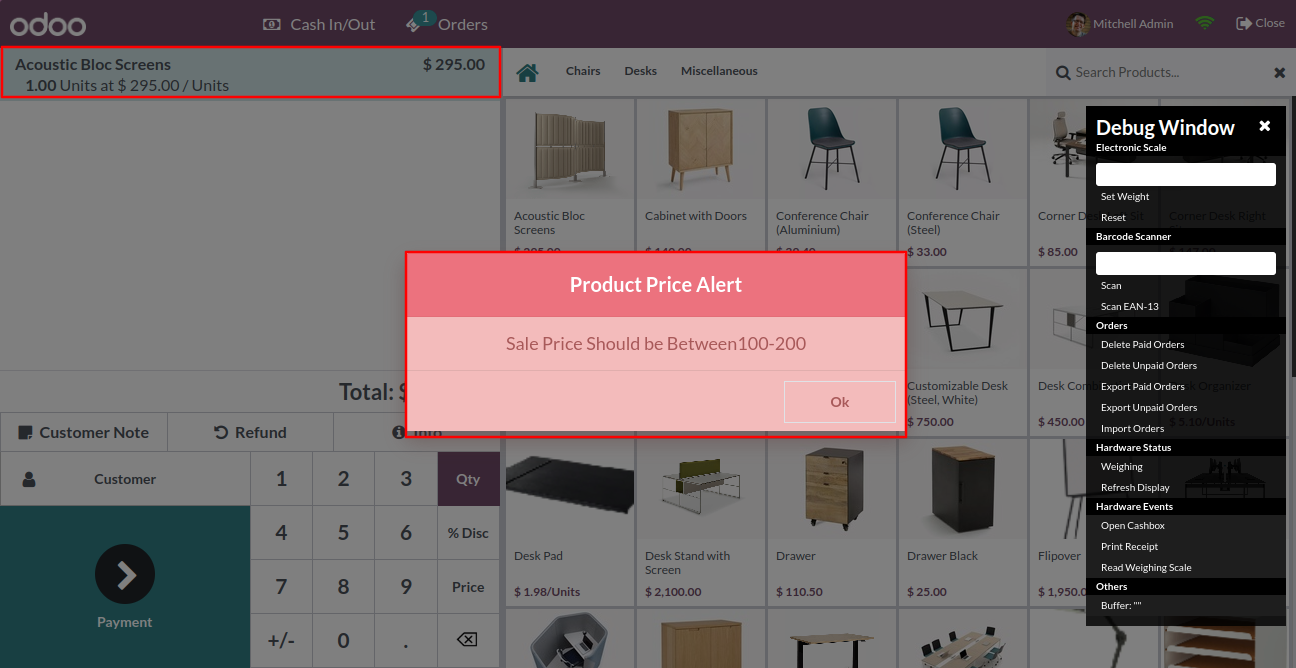 Allow user access for make order among the minimum and maximum price.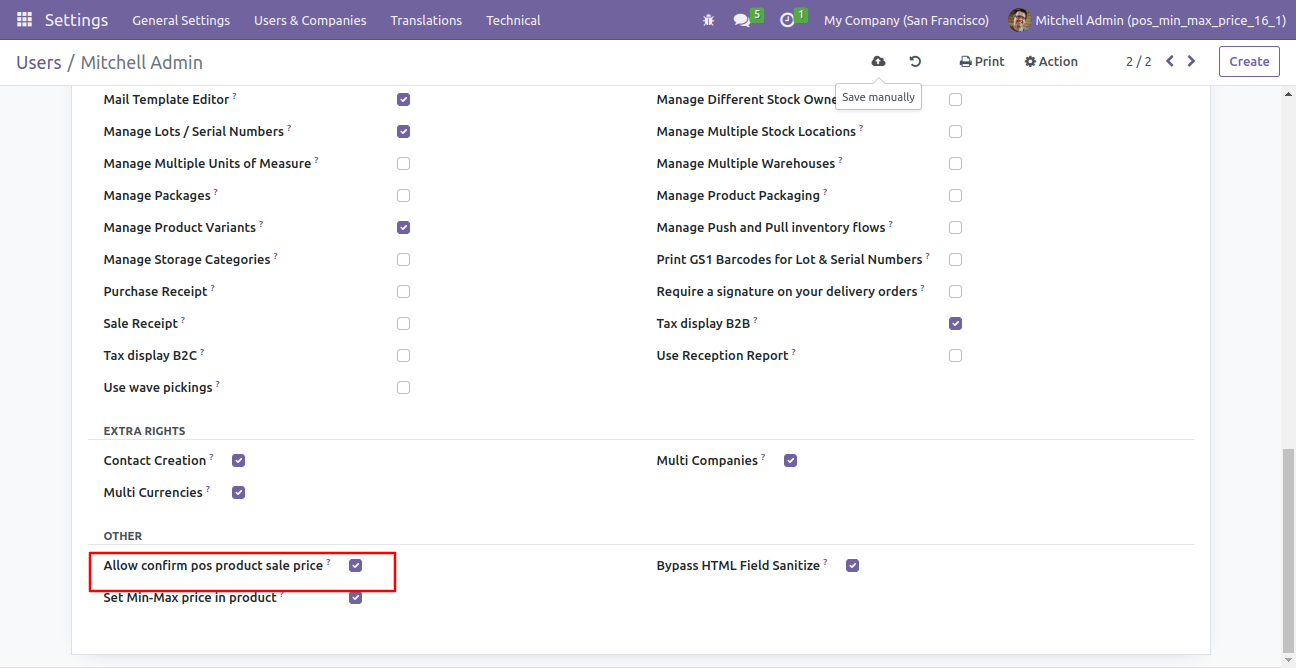 If the user has "Allow confirm POS product sale price" access rights, It will be able to proceed the order even if it breaks the minimum or maximum price rule.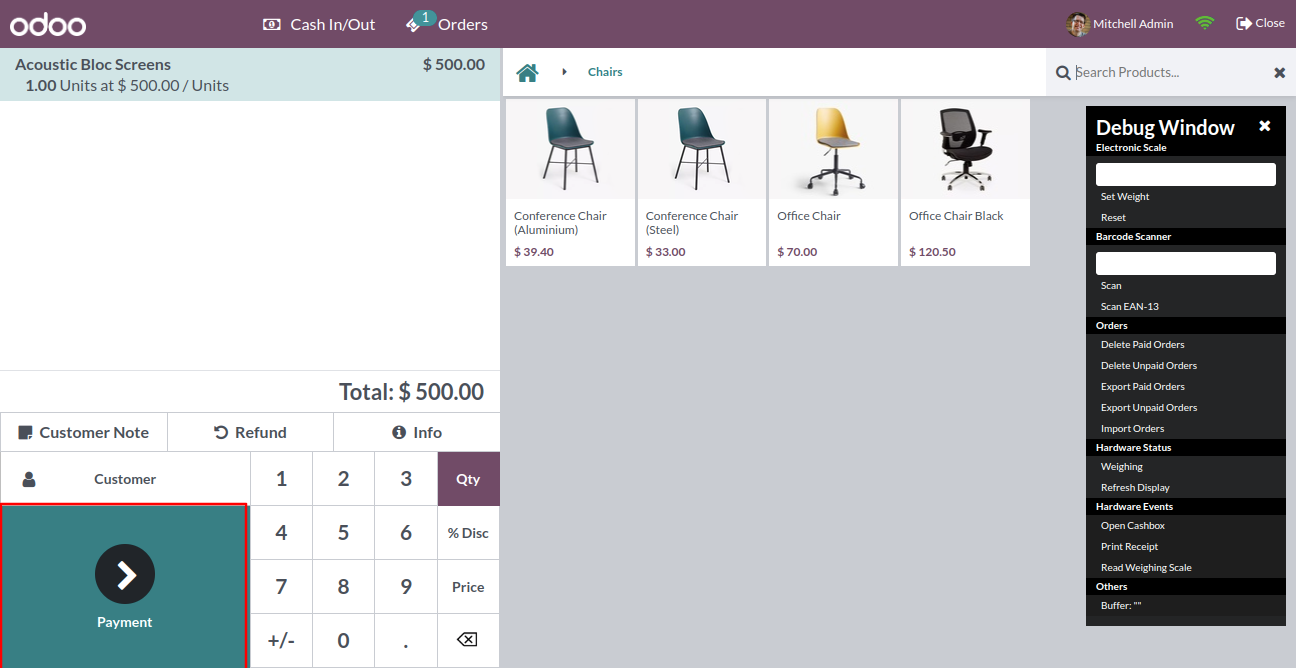 Version 16.0.1

| Released on : 17thNovember 2022