Salesperson Own Customers
Currently in odoo all customers are visible to salesperson, For this our module will help to show only specific customers to Salesperson.
Key features:
Easy to use
It will show customers records of own only
Quotation or Sales Order have only specific customers visible to salesperson.
Easy to hide confidential records of customers
Salesperson 1 having rights of Sales : "Own Documents Only".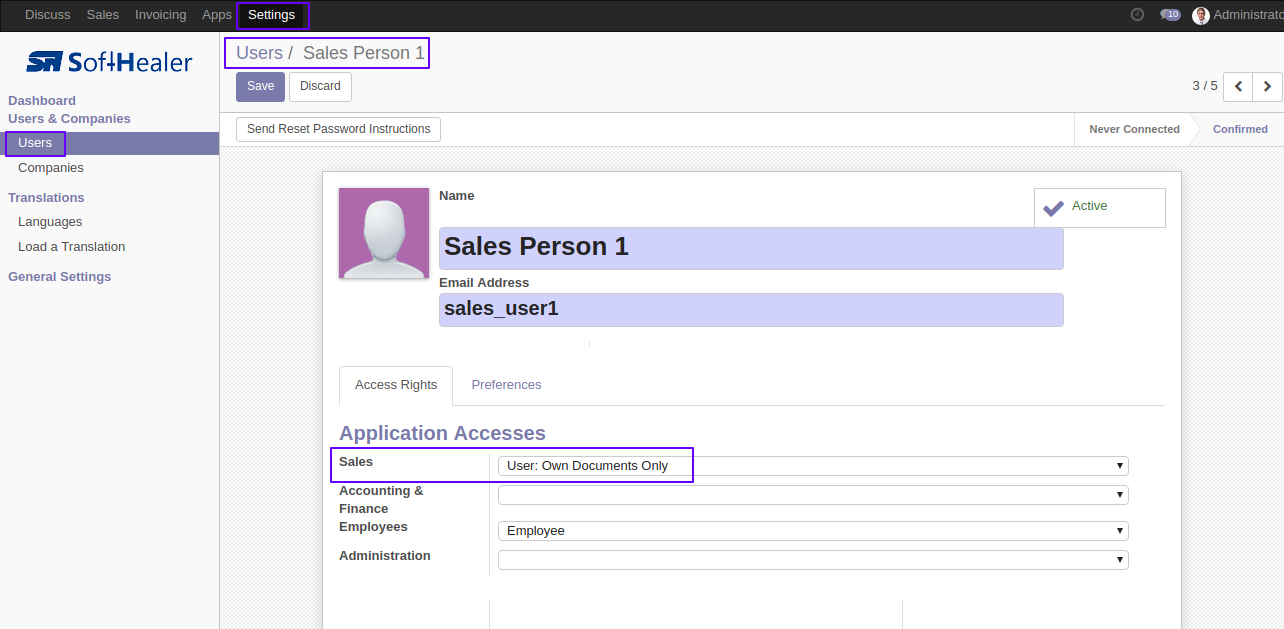 For Customer "Allocate Salespersons", you can allocate more than one salespersons.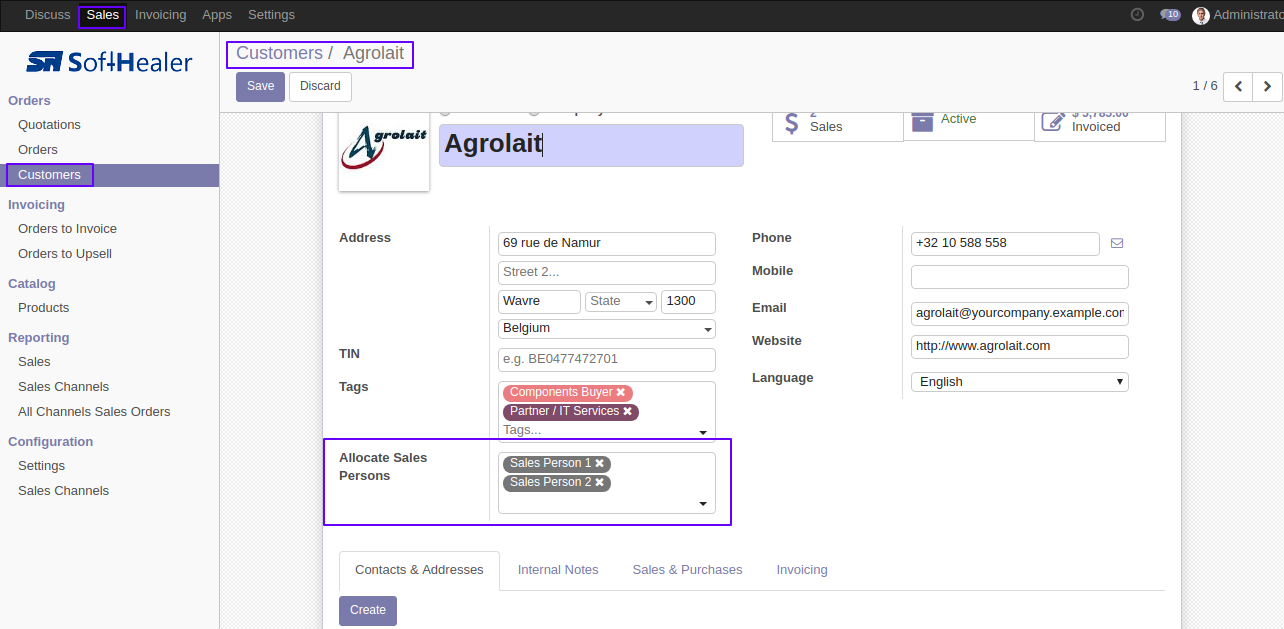 Salesperson 1 can see only those customer, for which this salesperson is allocated.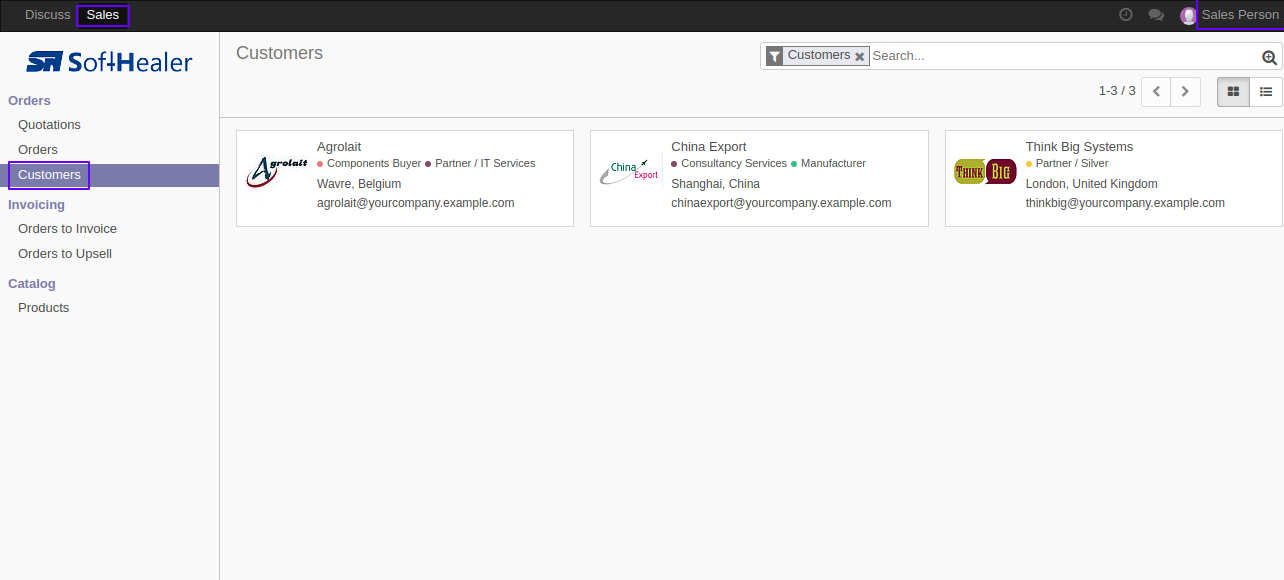 Salesperson 1 can create quotation/order for only those customers, for which salesperson 1 is allocated.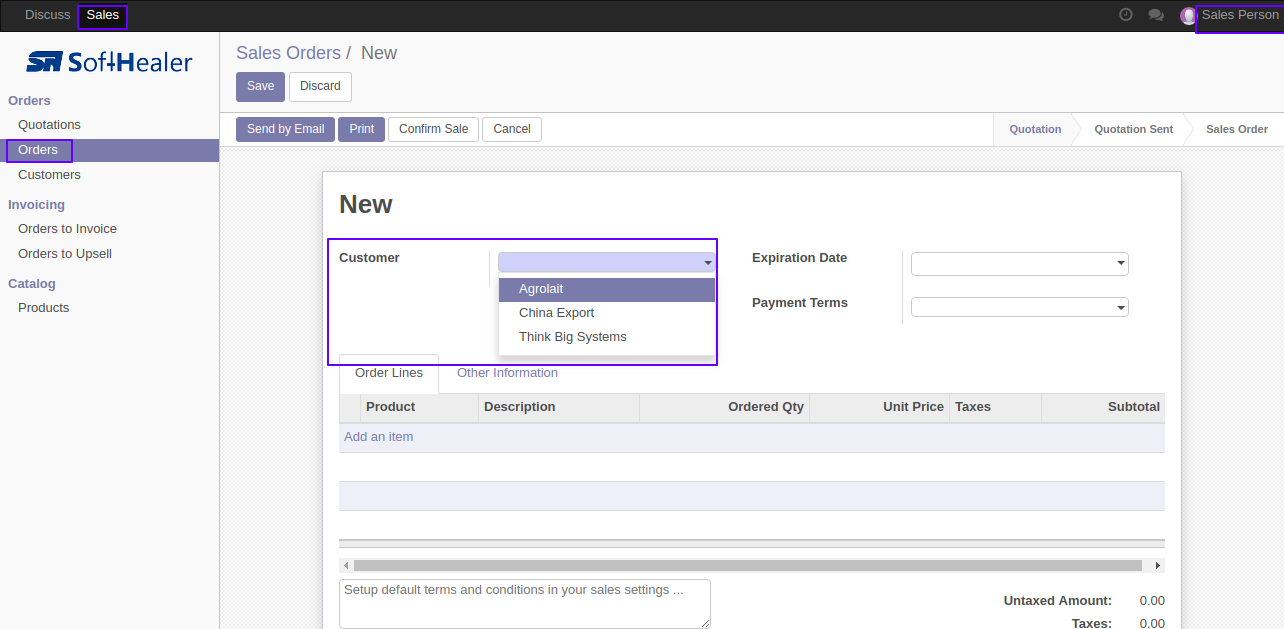 Help & Support
You will get free support and assistance in case of any issues