Sale Person Currency Alert

This module shows an alert message when you change the pricelist while making a quotation/sale order. When you change pricelist and if the base pricelist or current selected pricelist is not the same then it shows an alert. Cheers!
Features

Easy to manage salesperson pricelist.
It shows alert if base pricelist or sale order pricelist is not same.
No special configuration required, install it, use it.
This module saves your important time.
Set base pricelist in settings.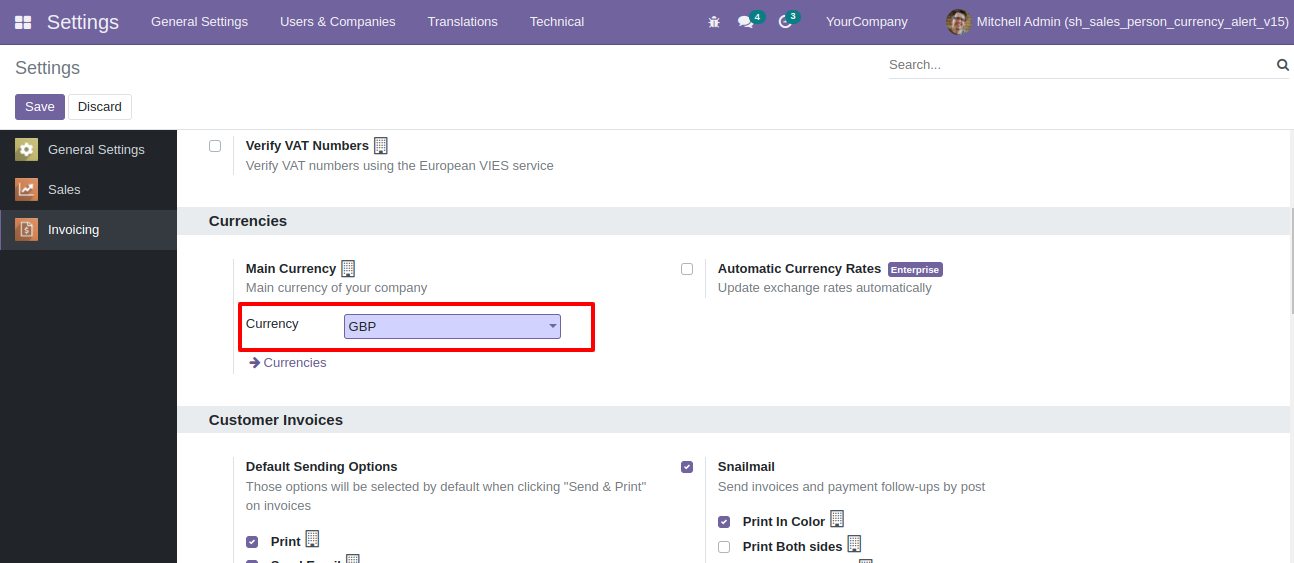 Now go to the pricelists to set alert message.

In the pricelist form view, tick "Alert For Sale Order" & write alert messgae. So whenever you select this pricelist for sale order and your base pricelist is not match then alert comes.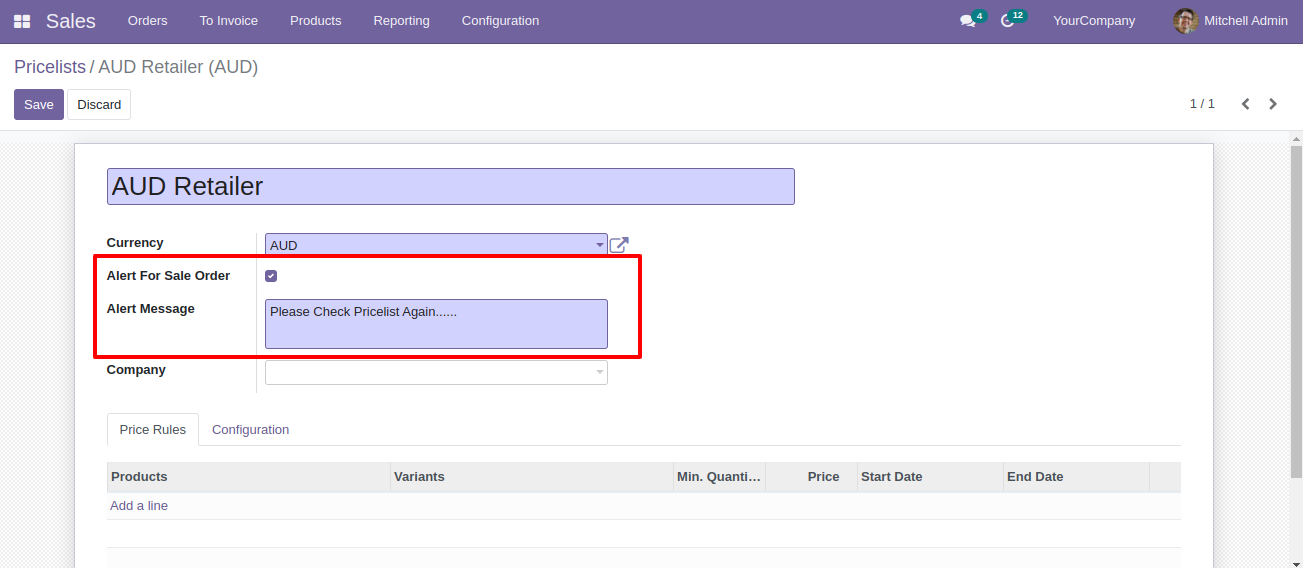 Now we choose base pricelist while making quotation/sale order. So alert not comes.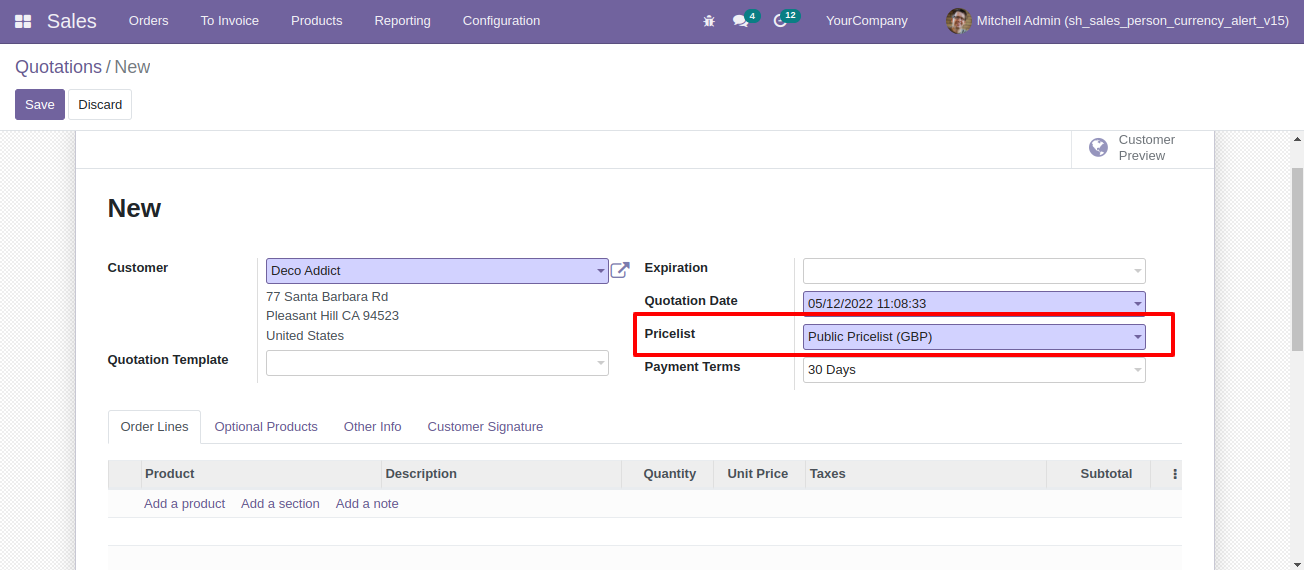 Now we choose other pricelist that not set as base pricelist, and we have ticked "Alert For Sale Order" in this pricelist. So alert occurs.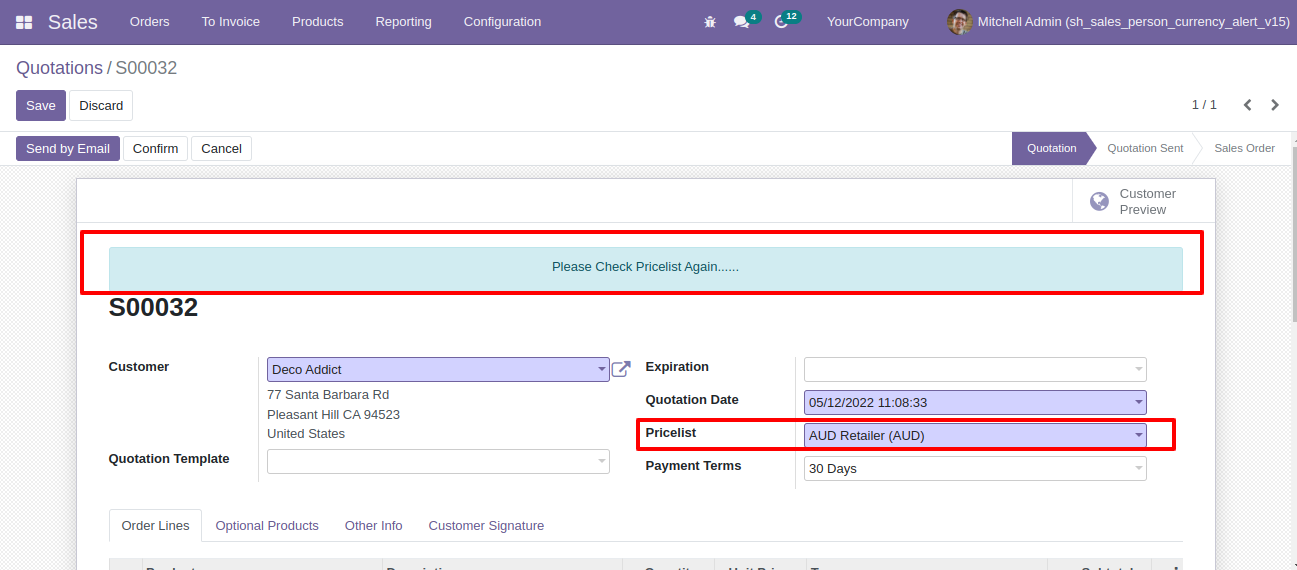 Version 16.0.1

| Released on : 28thOctober 2022