Sale Order/Purchase Order Line Description to Delivery/Shipment
This module useful to pass description from sale order line or purchase order line to picking.
Key features:
Easy to pass import information of product lines to delivery/shipment.
Description can be printed in delivery order report or picking operation report.
Works with sale order and purchase order.
Sale Order Line with Description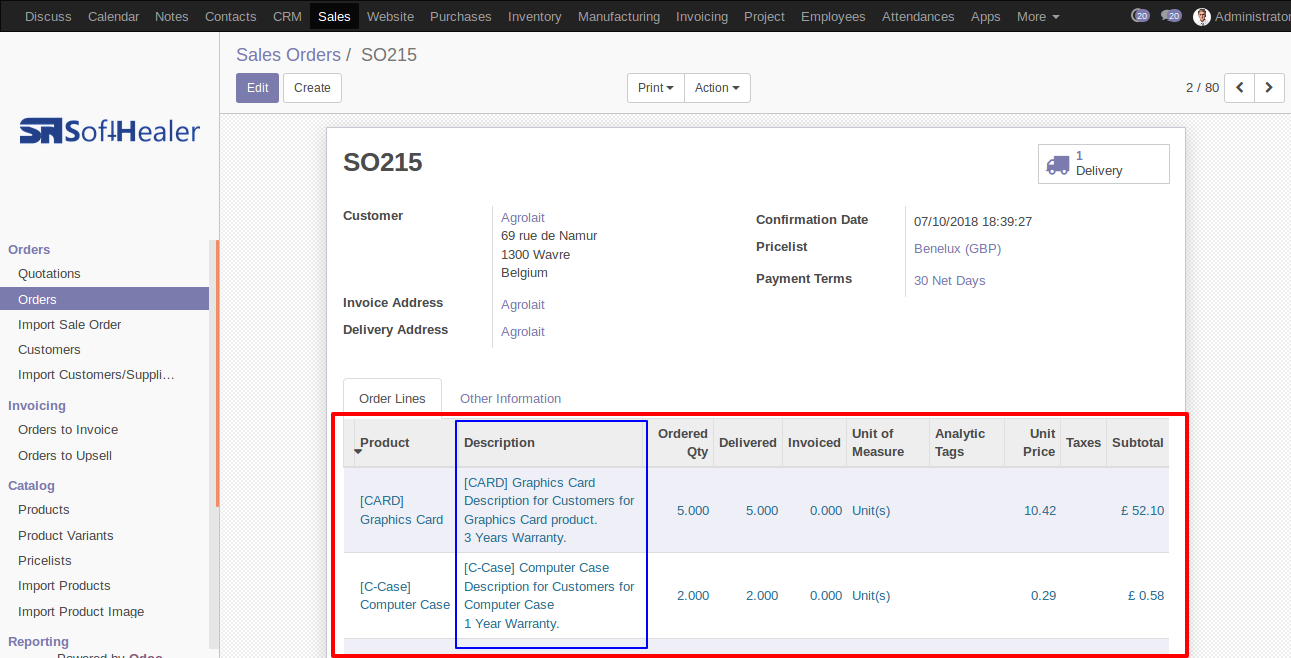 Sale Order Line description added in Detailed Operations tab of delivery order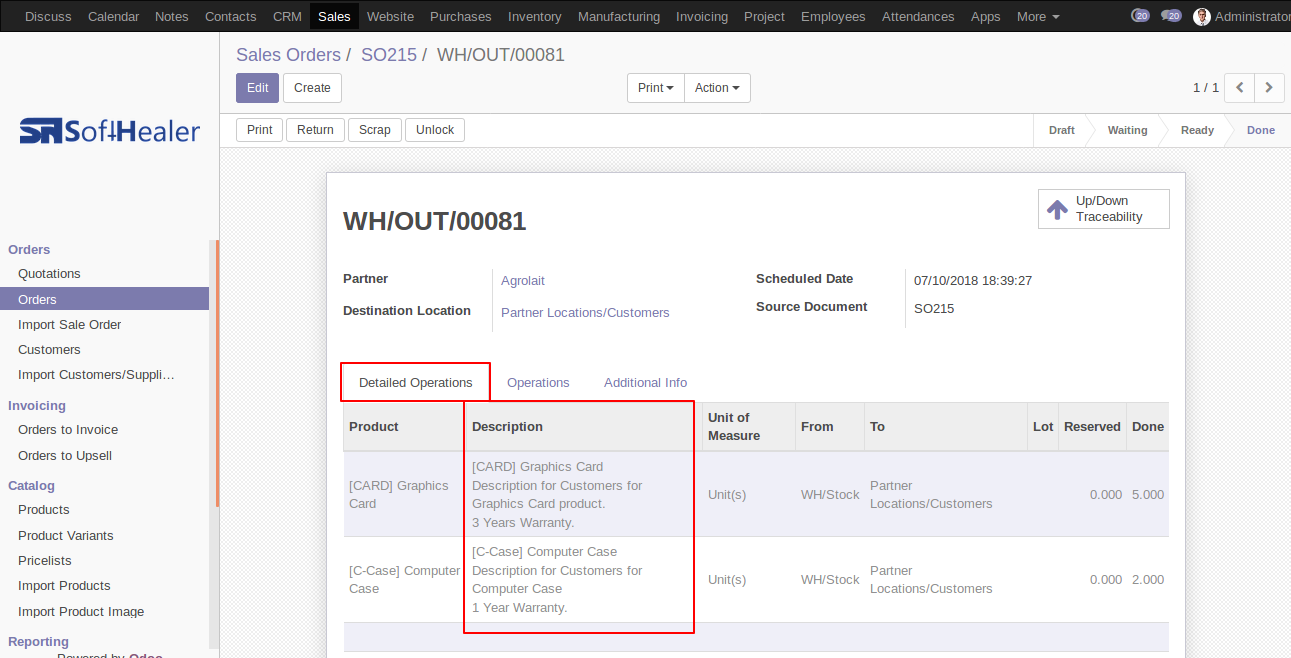 Sale Order Line description added in Operations tab of delivery order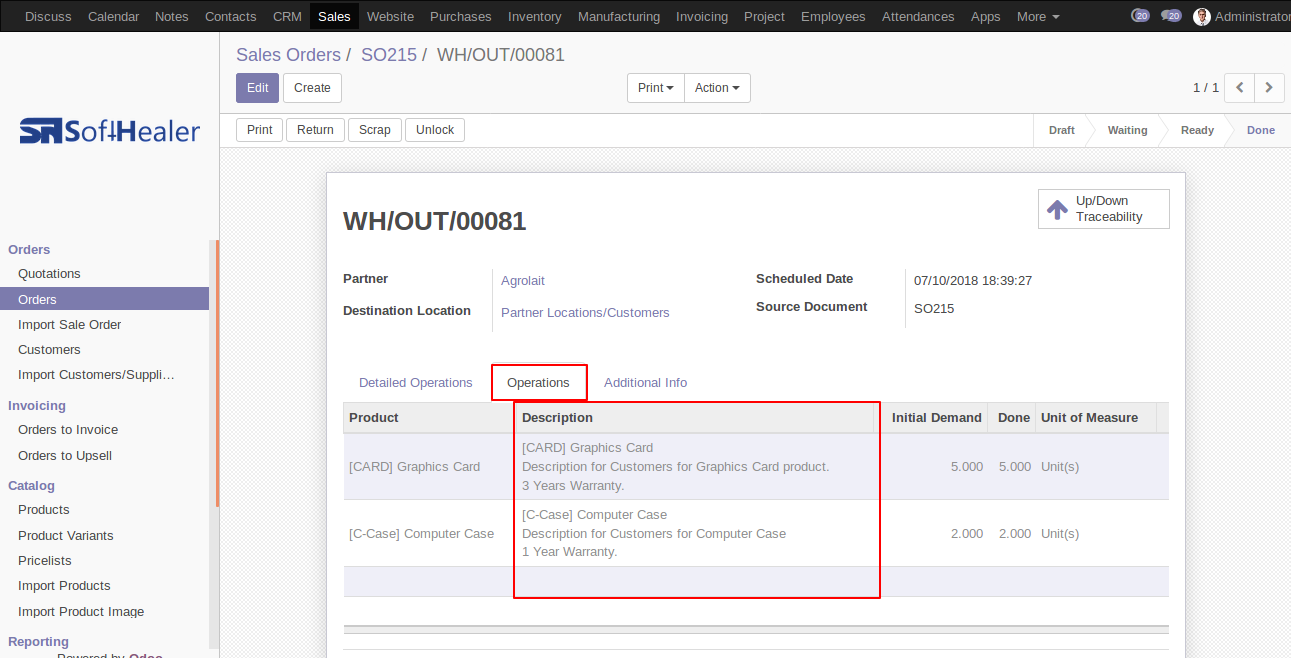 Sale Order Line description added in Picking Operations Report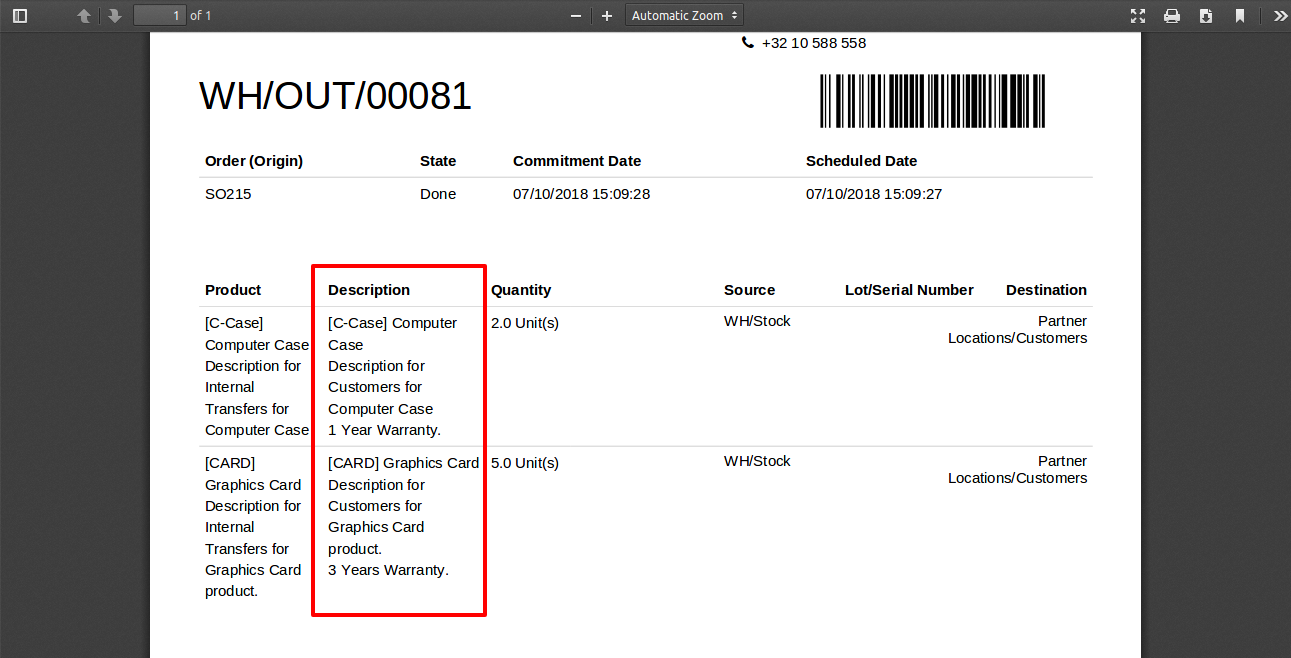 Sale Order Line description added in Delivery Slip Report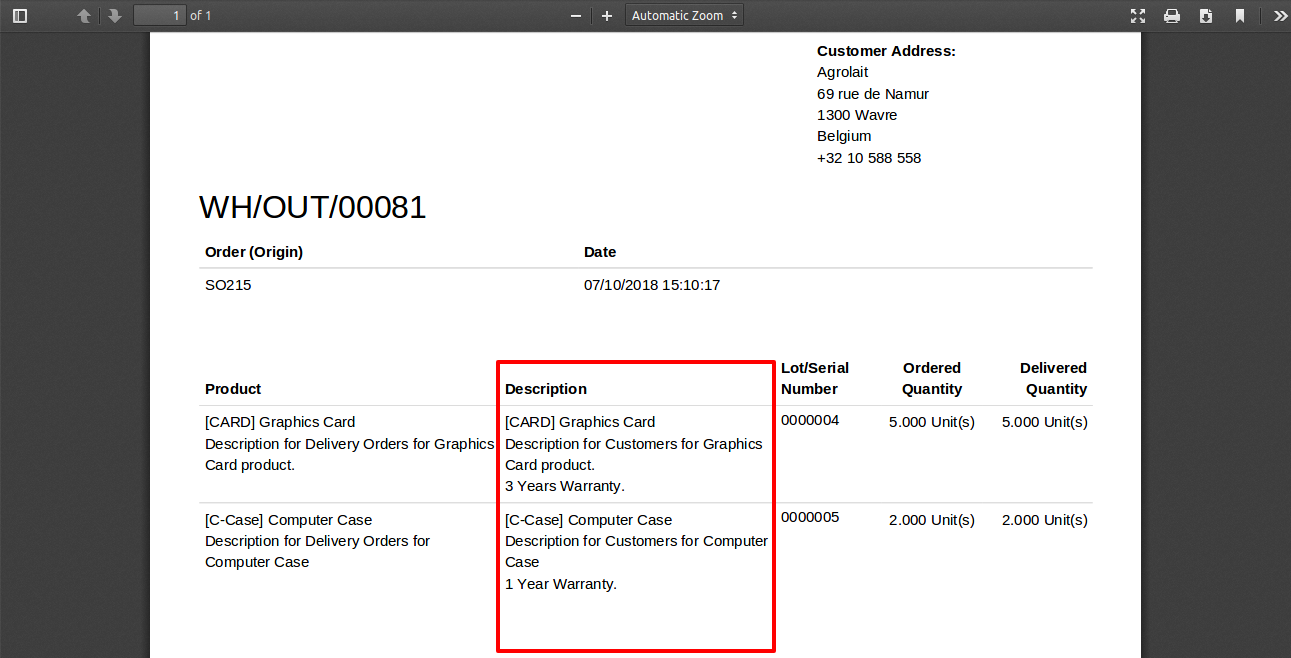 Purchase Order Line with Description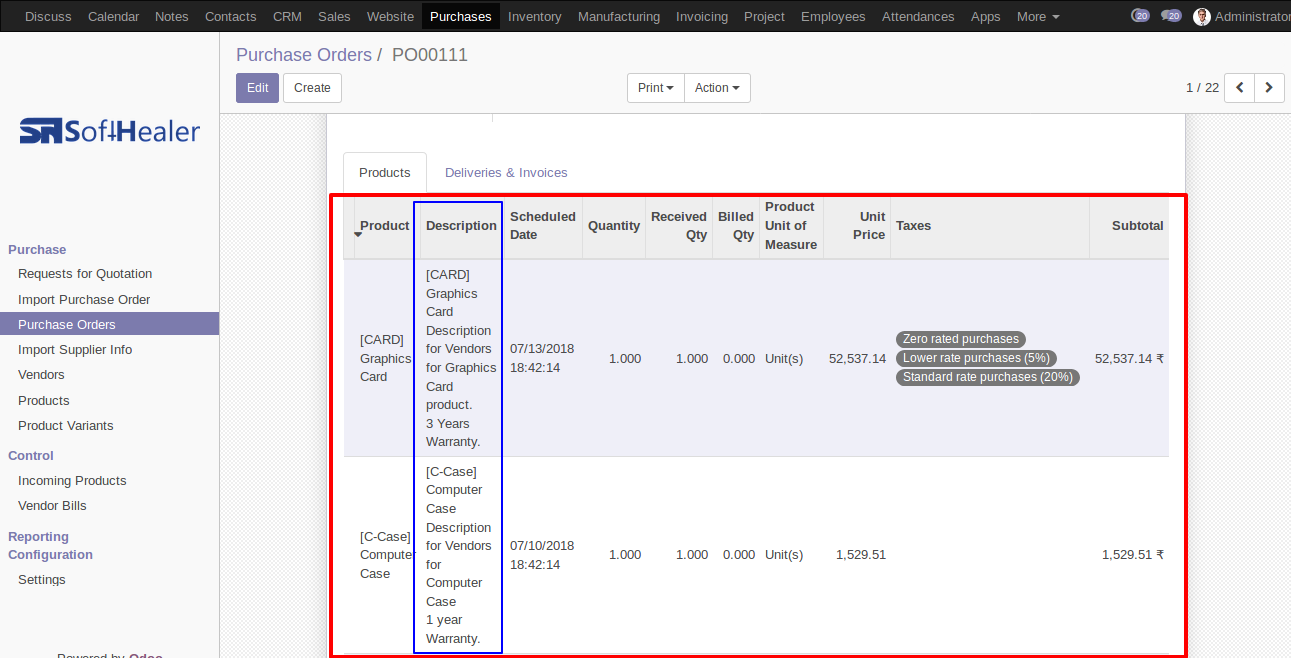 Purchase Order Line description added in Detailed Operations tab of Shipment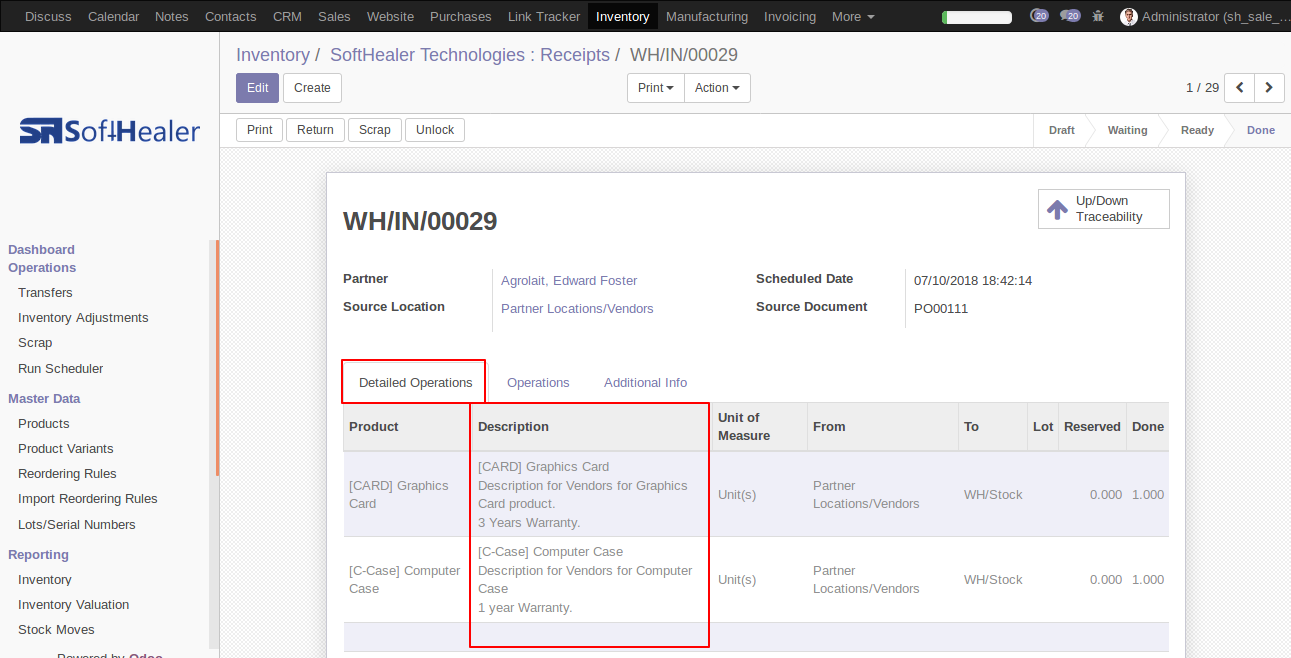 Purchase Order Line description added in Operations tab of Shipment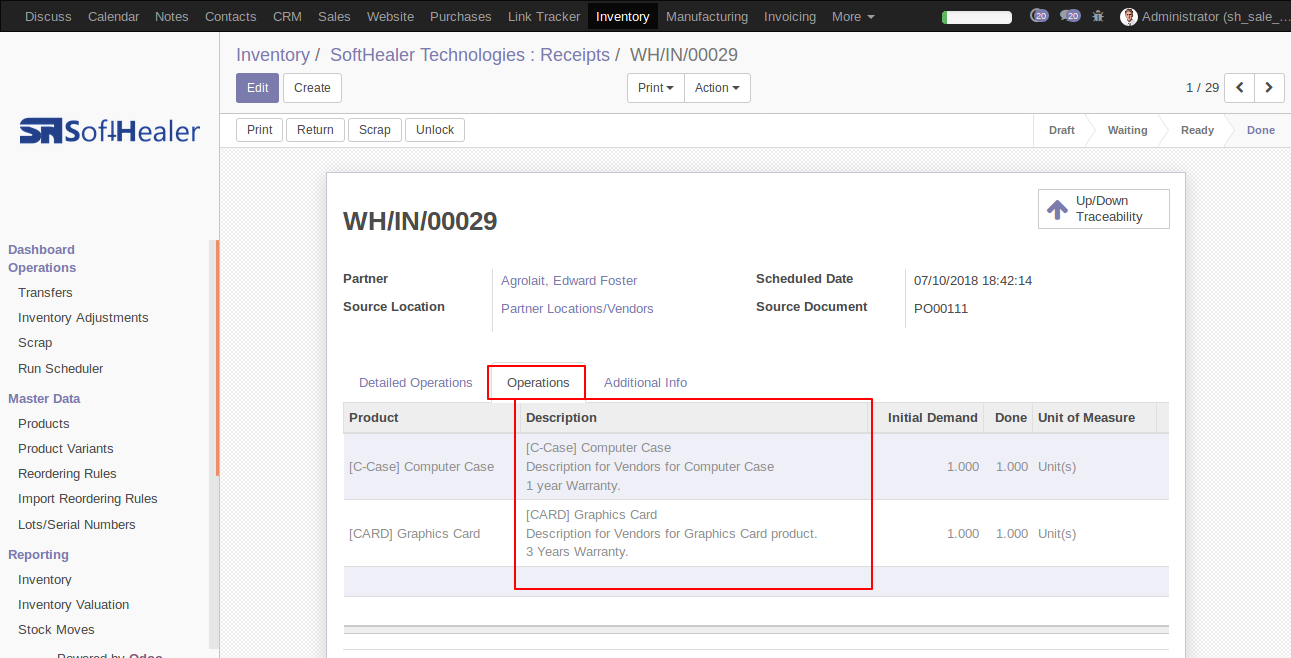 Purchase Order Line description added in Picking Operations Report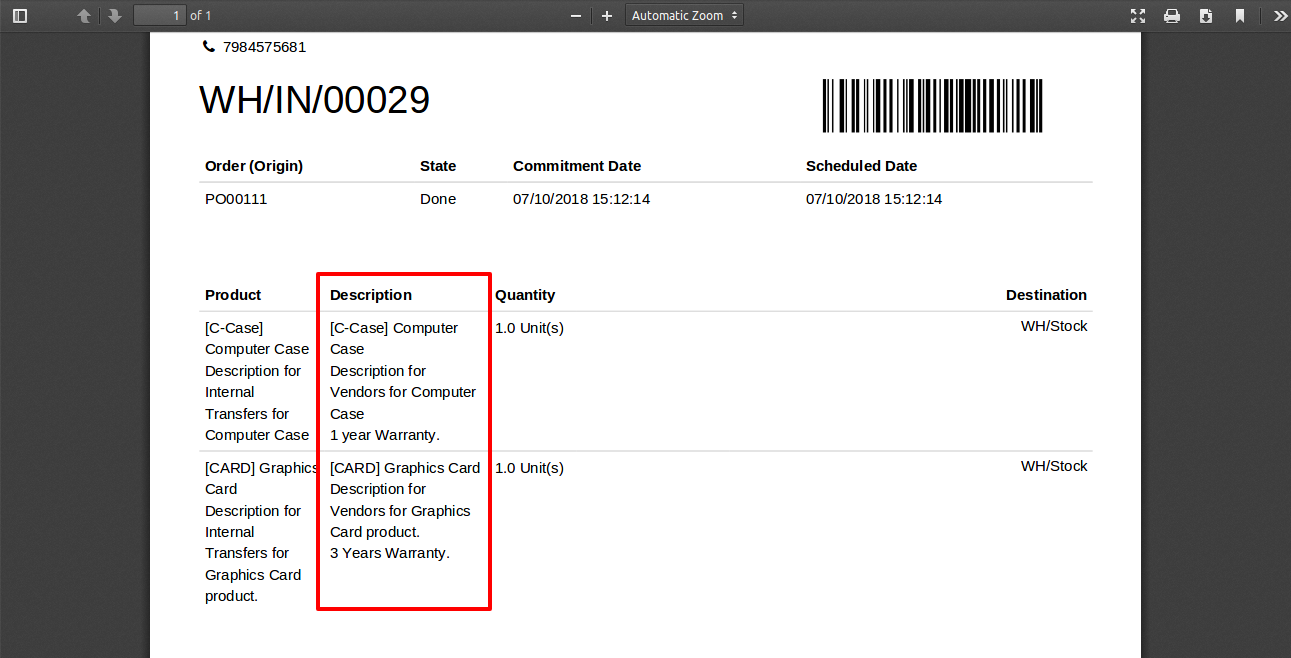 Purchase Order Line description added in Delivery Slip Report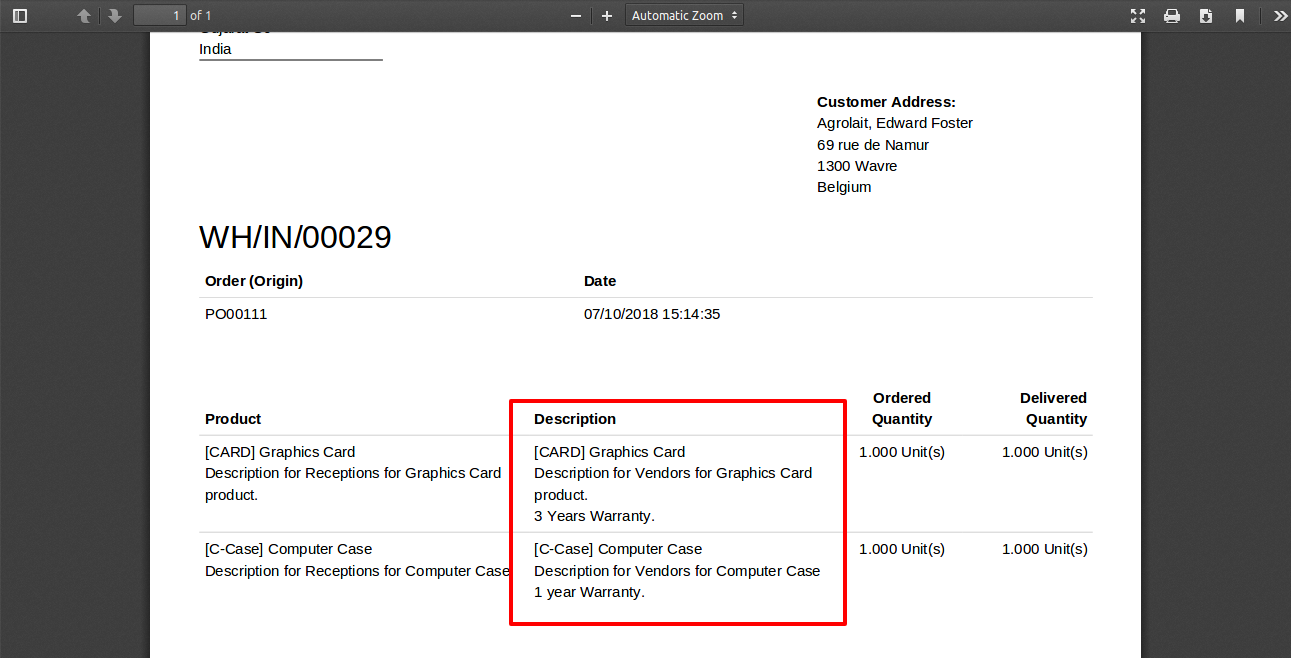 Help & Support
You will get free support and assistance in case of any issues