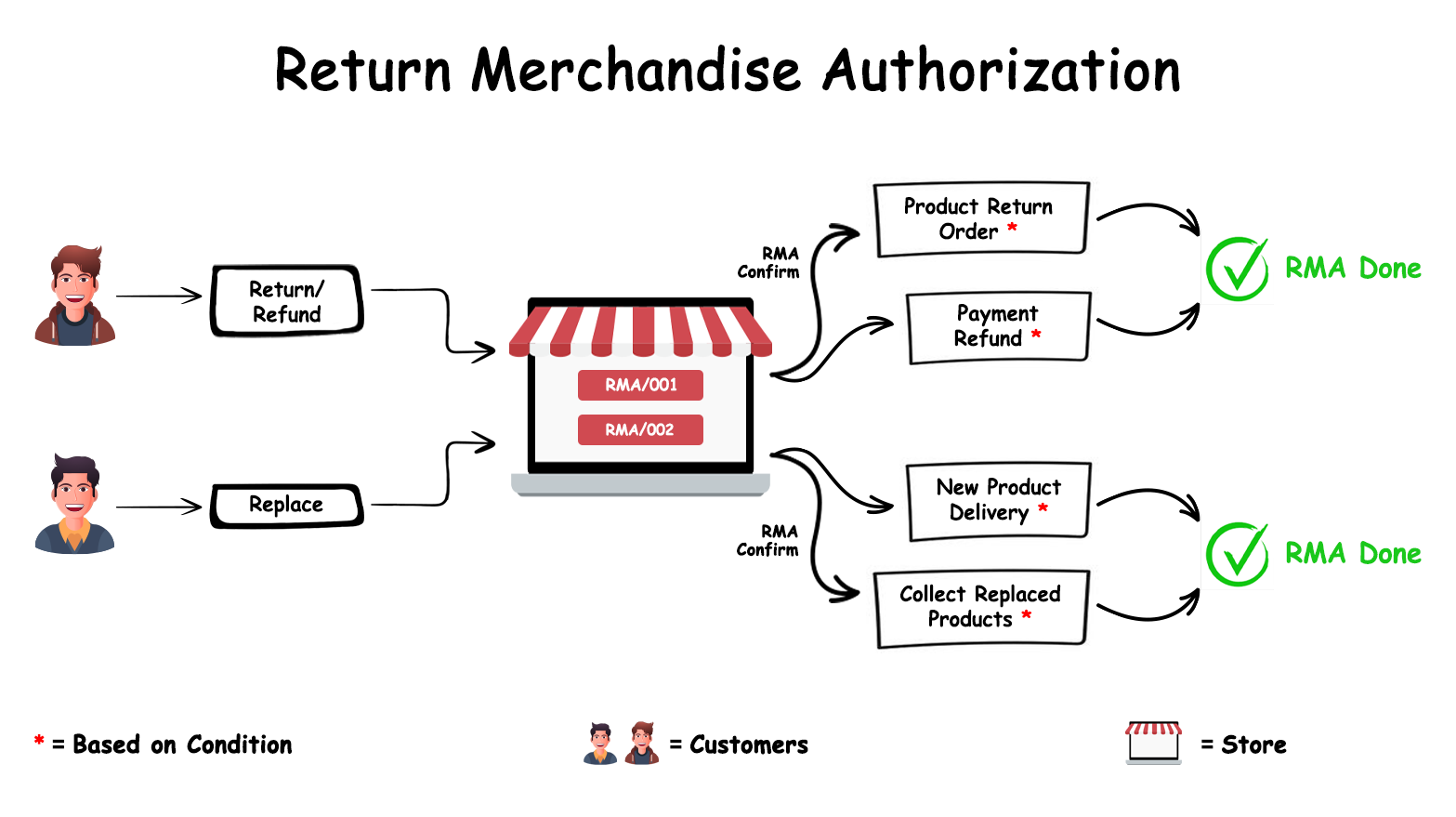 RMA (Return Merchandise Authorisation) is the required part of any business who are the sell the products like online or offline. Nowadays almost every business provides return/replace services. Unfortunately, odoo can not any kind of apps to manage RMA. Our this apps will helps you to manage RMA Orders in odoo. There is a facility in the apps for customers to create return/replace orders from the customer portal.
Hot Features

RMA for Product Replacement
Condition for Replace RMA
Features

RMA for Return/Refund and Replacememt.
Easy to create RMA for service type products.
Easy to configure rma stages.
Easy to set visibility for cancel, done, reject button in particular stages.
Set mail templates in particular stages.
Customer can create rma into the customer portal.
Do some config and go for it ...
Easy to understand and user-friendly.
This is the configuration for the RMA, Just config the settings as per your requirements.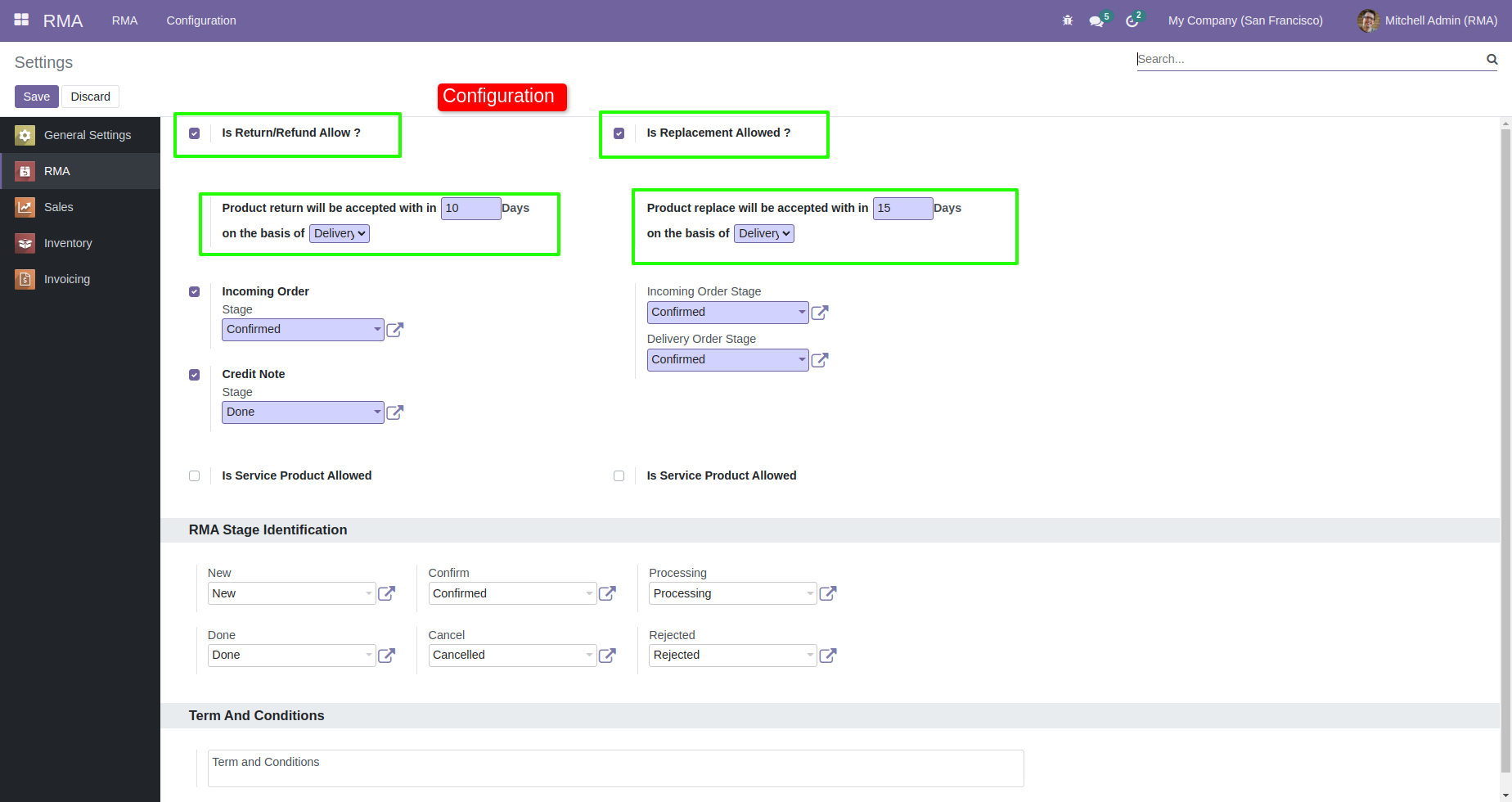 Dynamic RMA Stagies, List view.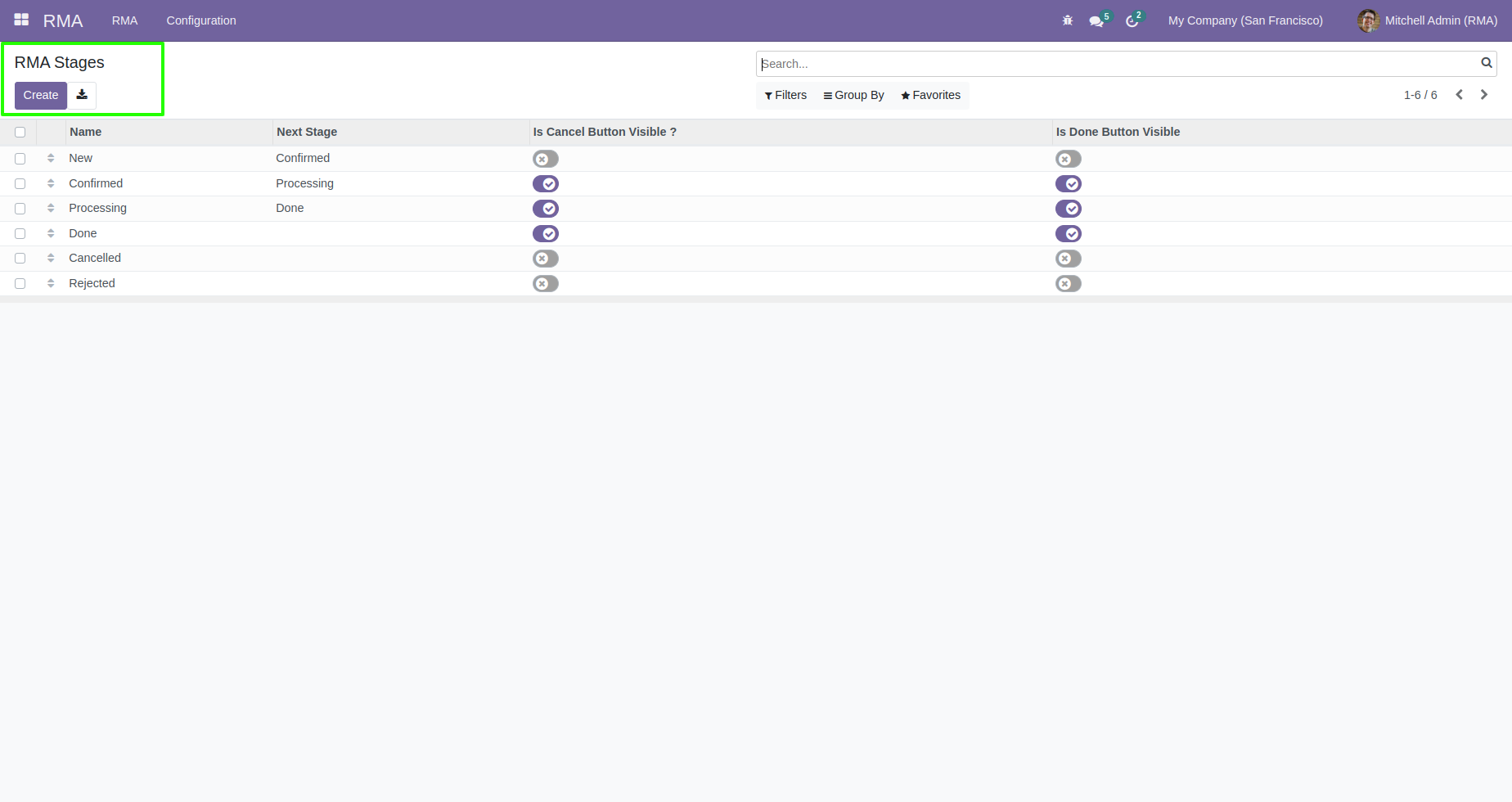 Stage form view. Here you can enable some settings like enable cancel button for that particular stage, which is next stage , etc...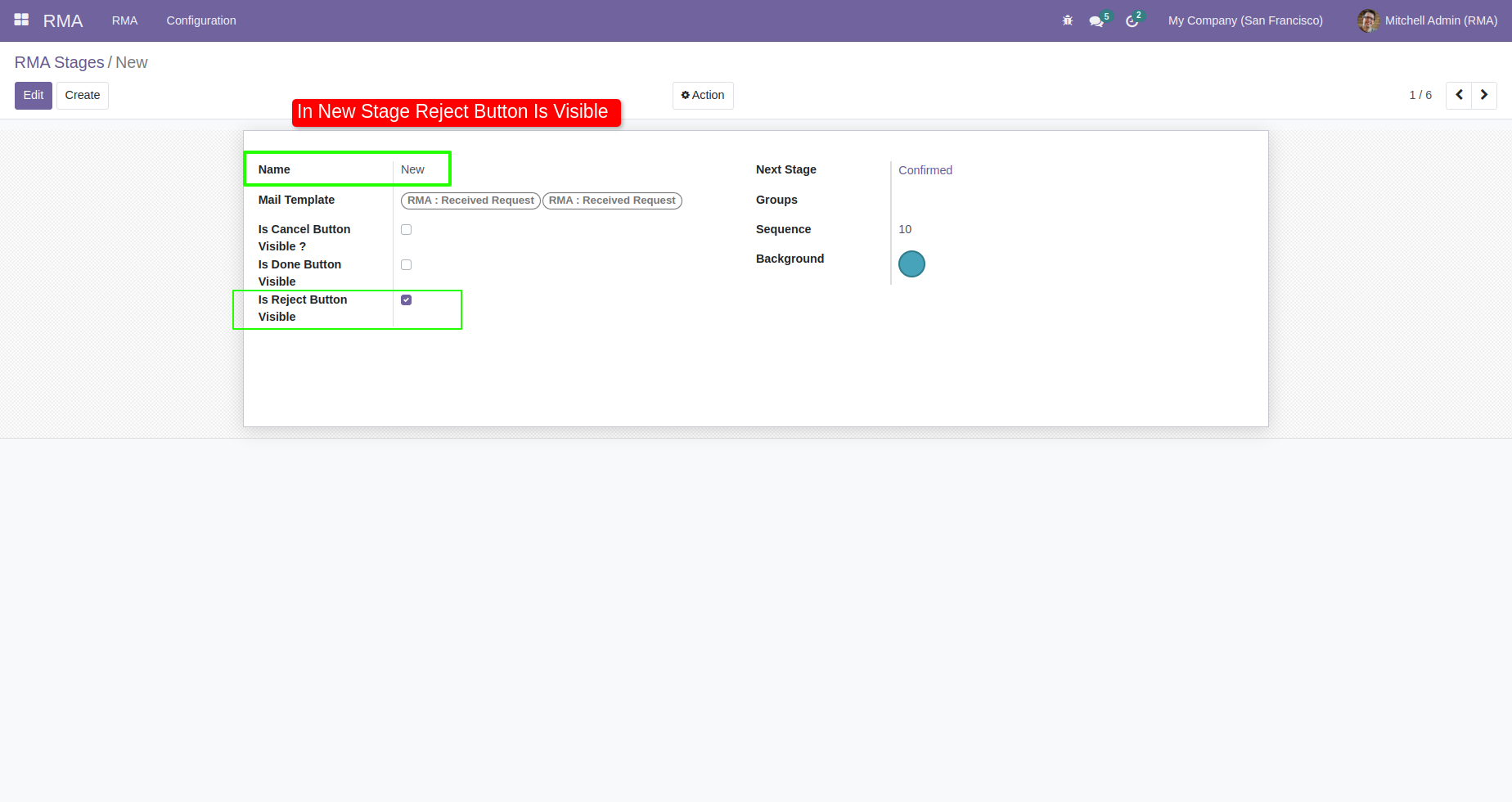 Reason for the return orders.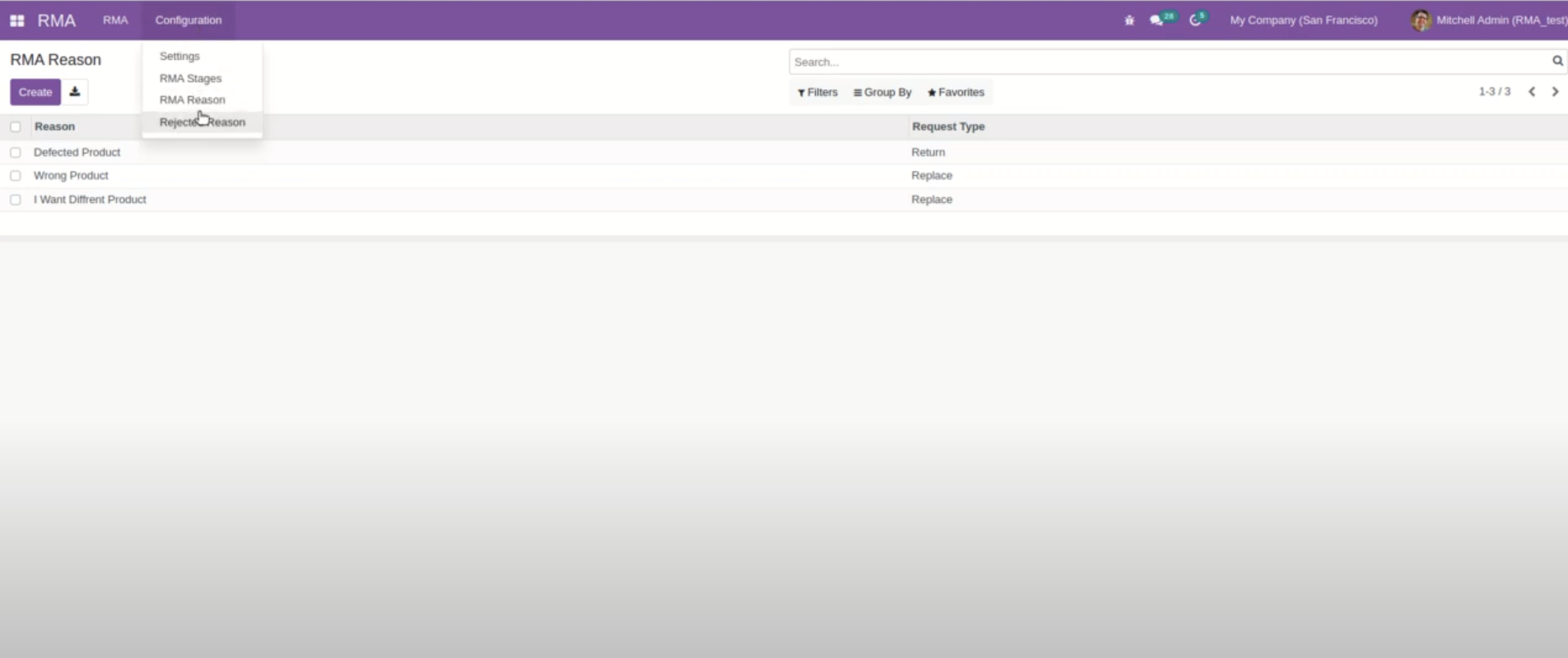 Reason for the rejections.

Create rma for sale order. (make sure sale order, delivery and invocie are confirmed.)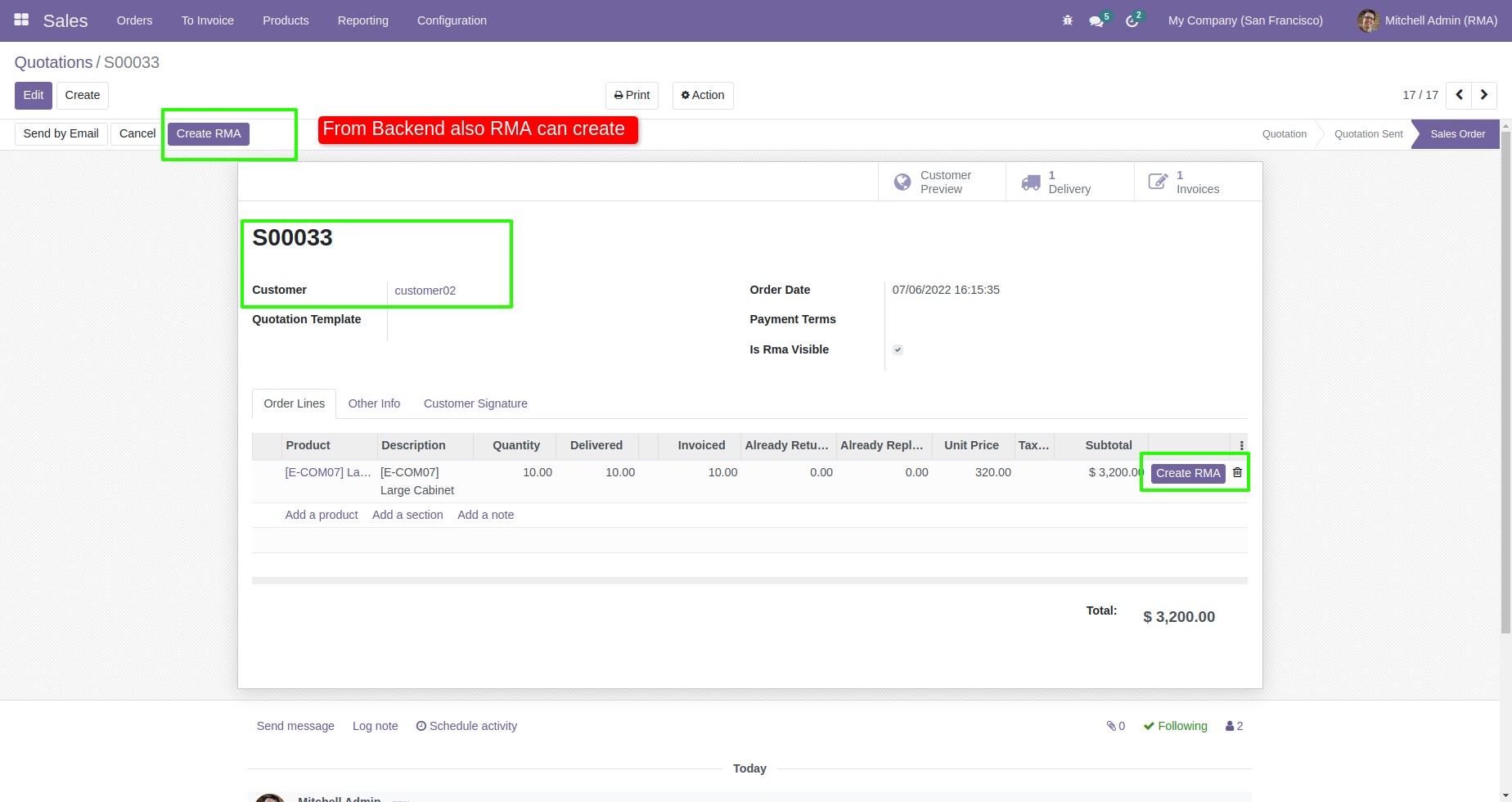 Also customer can create rma from the portal.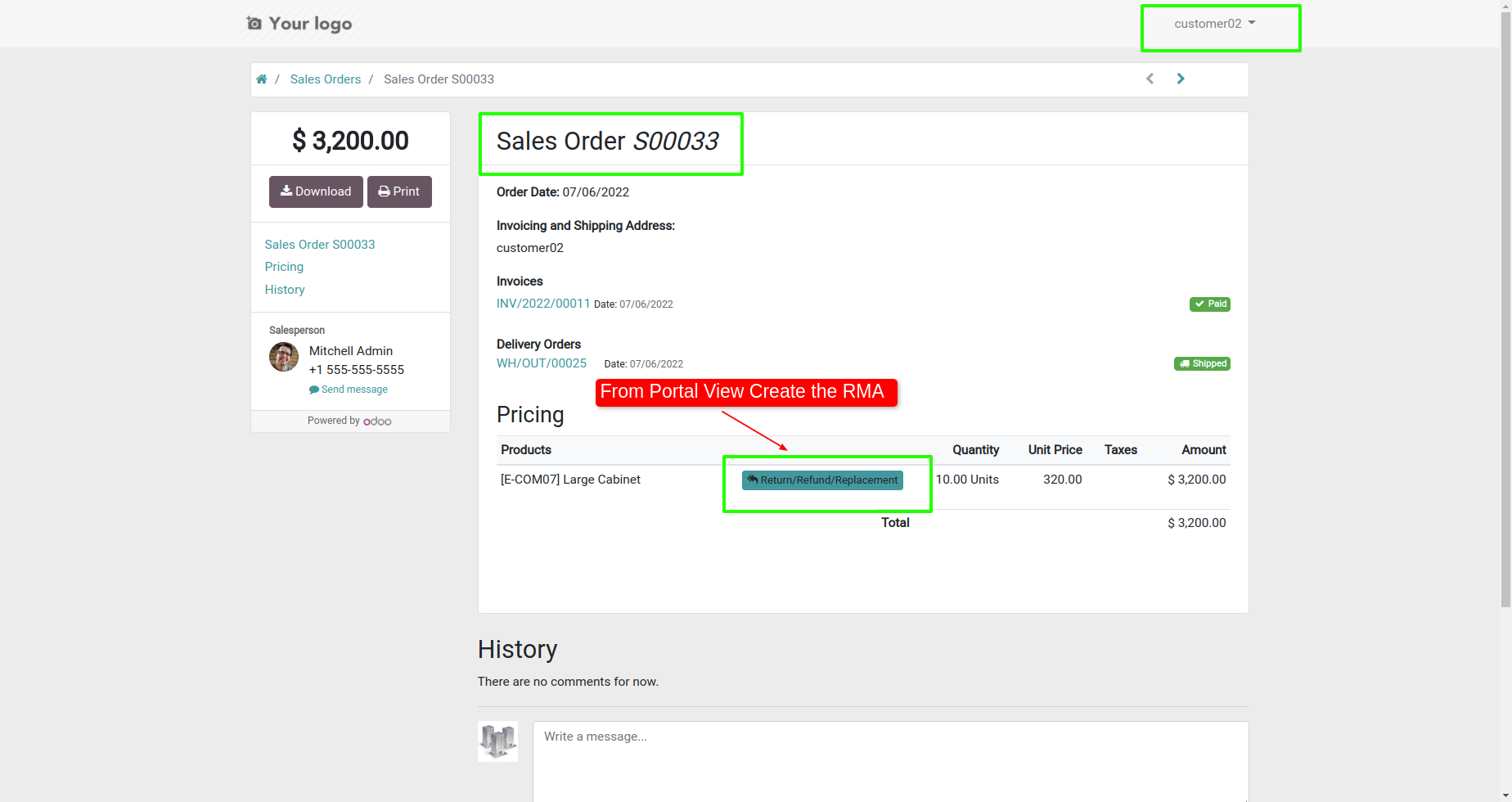 After click on that button 'Return/Refund Replacement', this wizard will popout, here custmer have to enter Request type and quantity.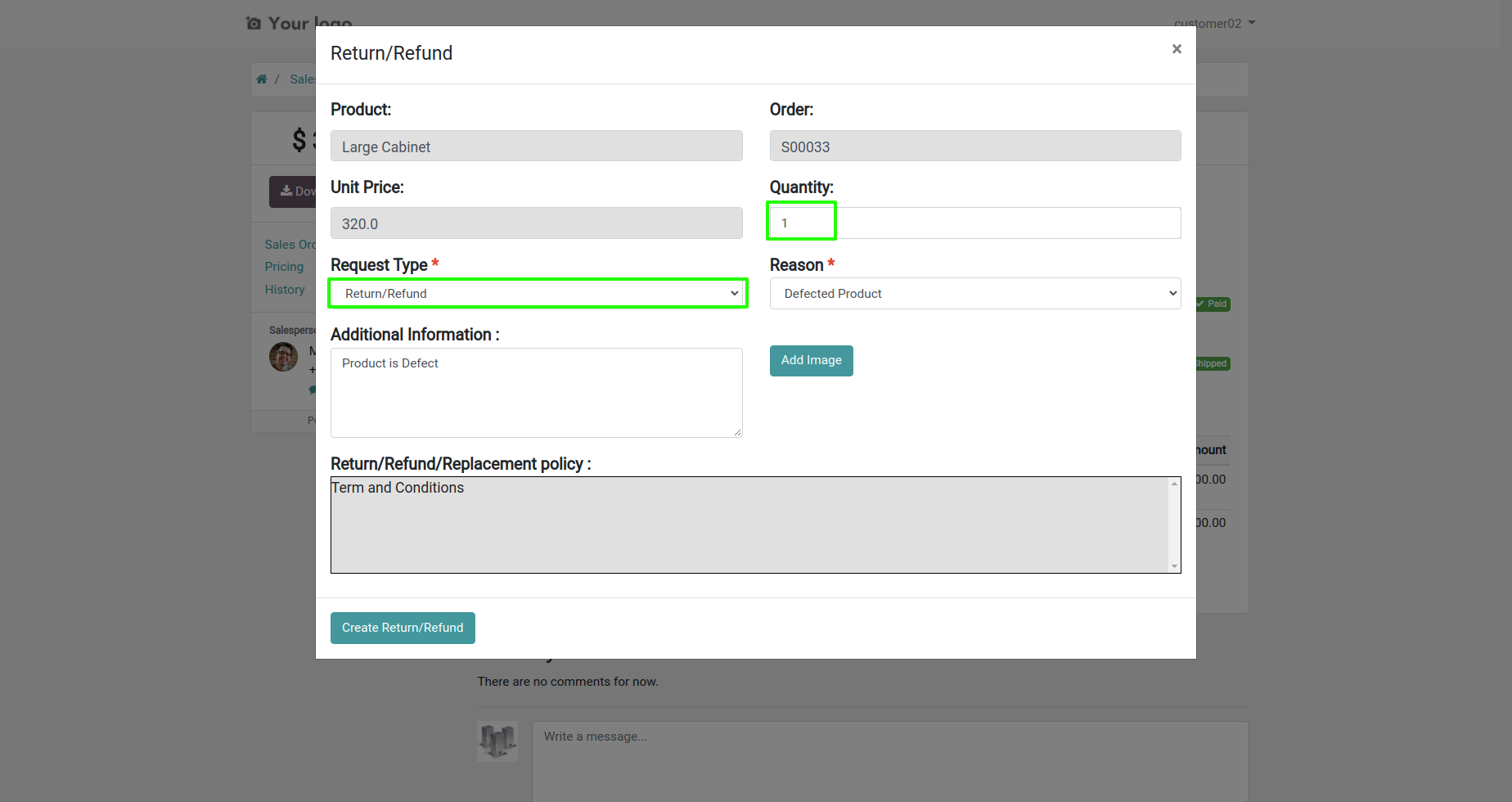 Customer can see the rma request from the portal.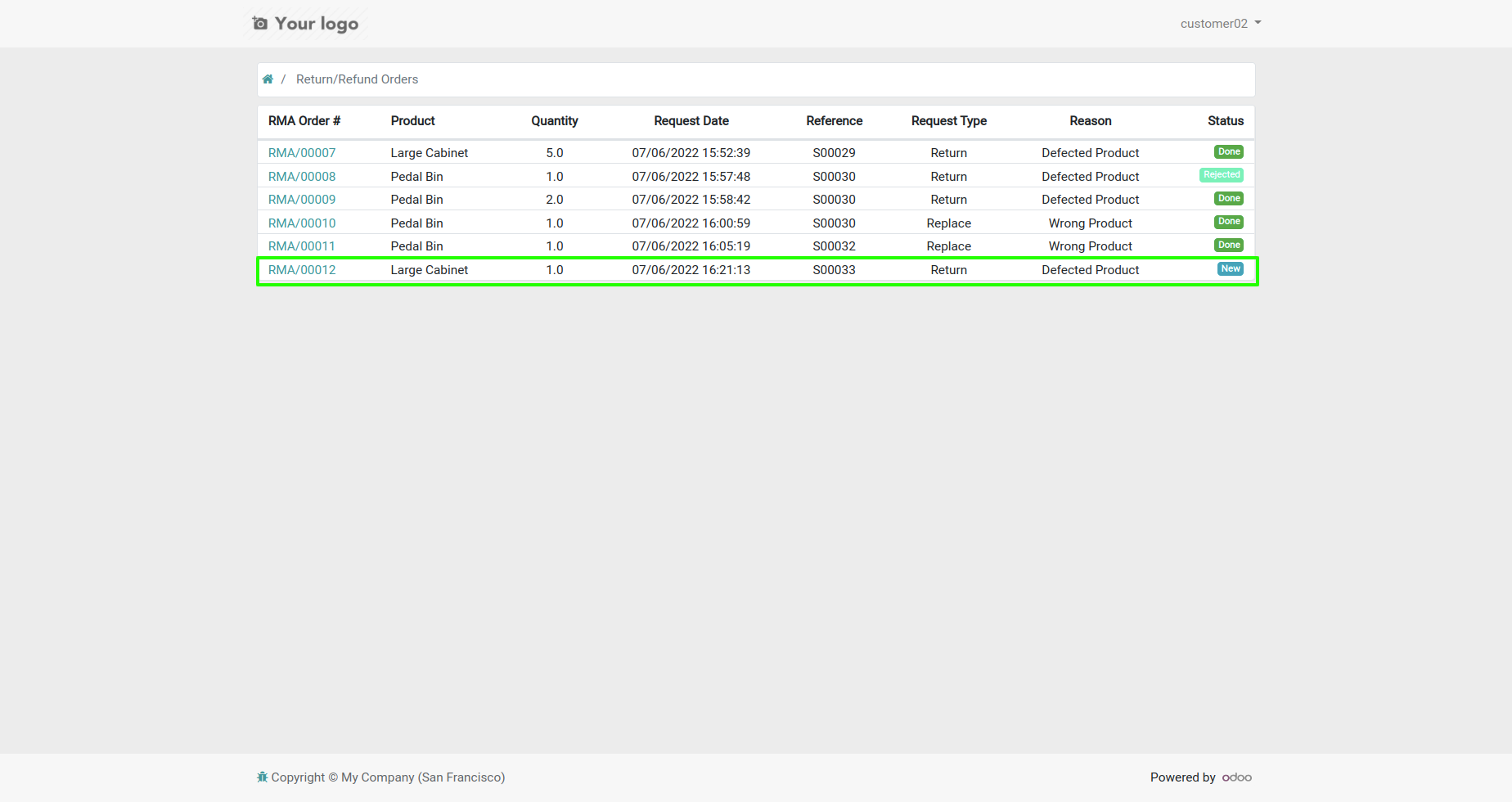 If customer create rma for return, then in system create return order for that products automatically.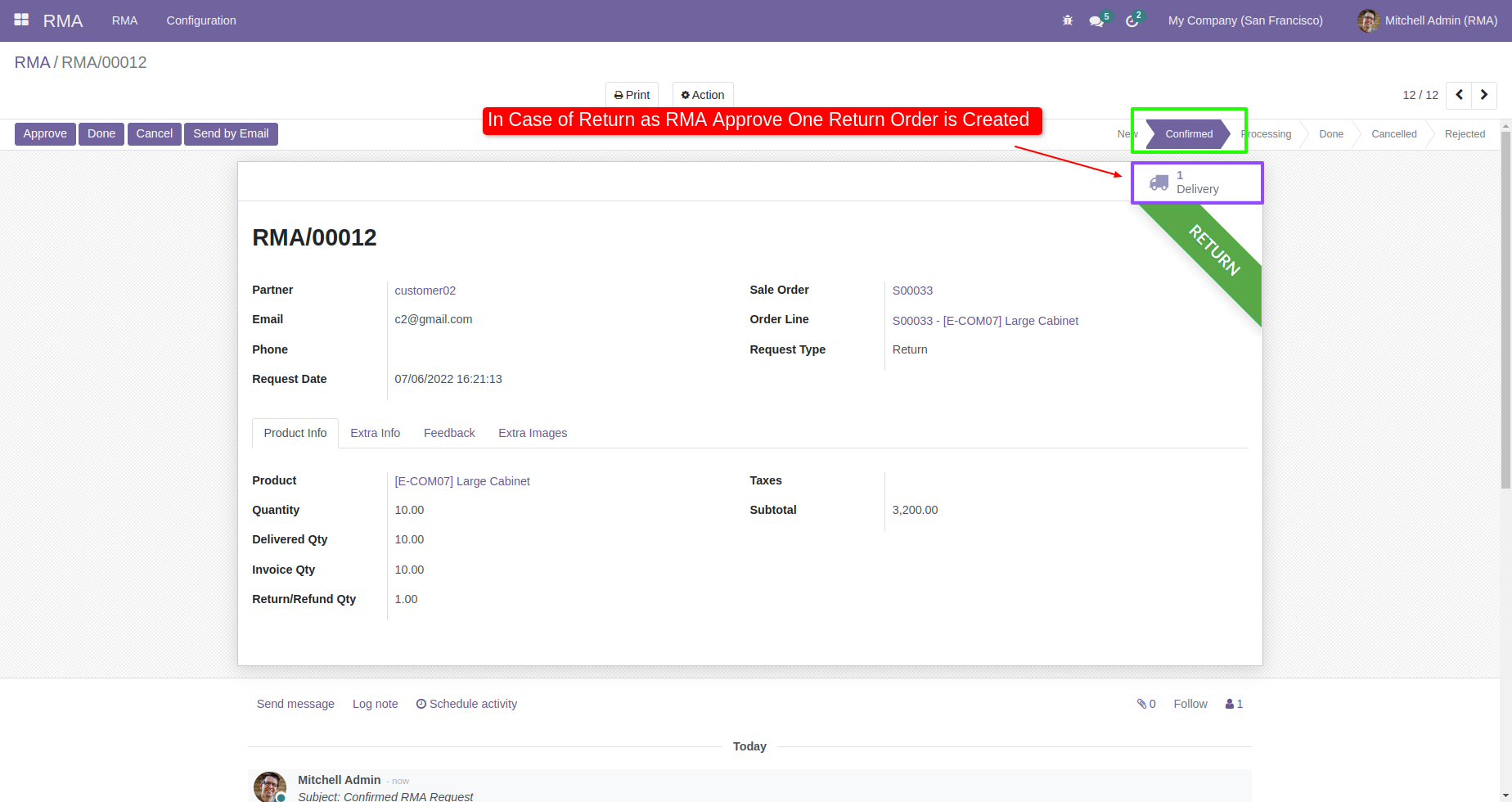 Return order list view.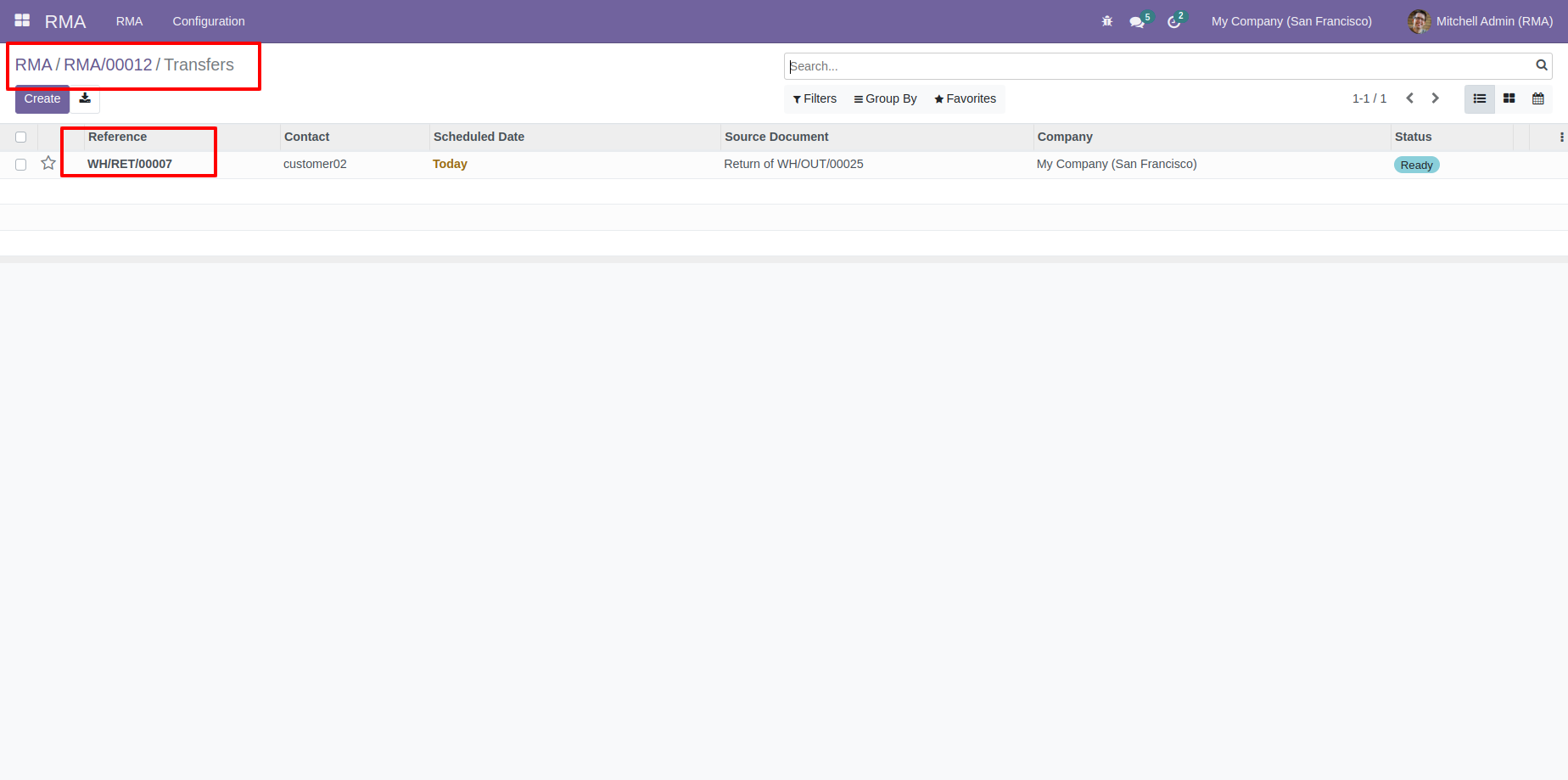 Return order validate, rma stage will change.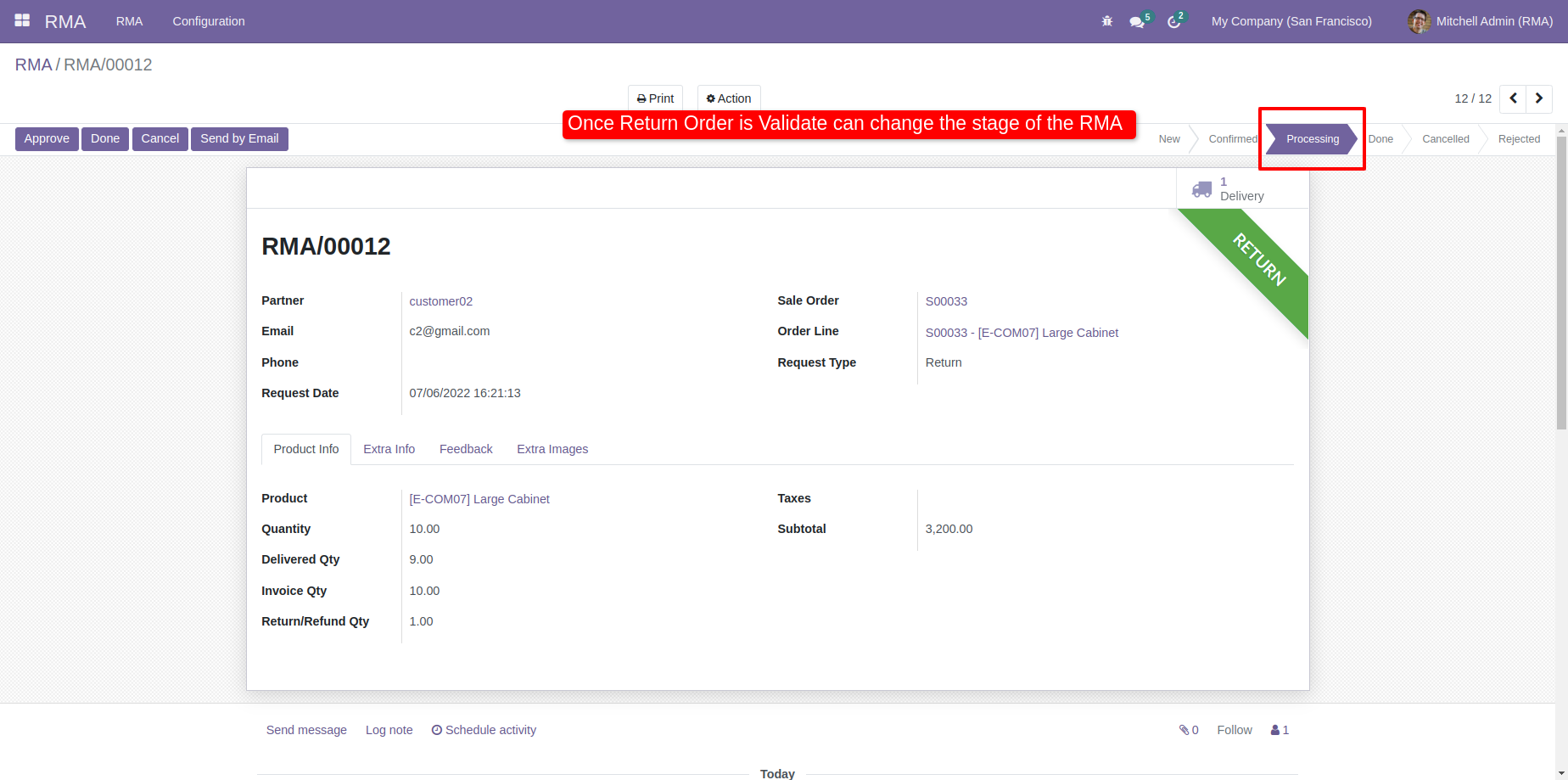 Once rma order is done the refund is initiate.
Refund invoice in portal customer can see refund invoice.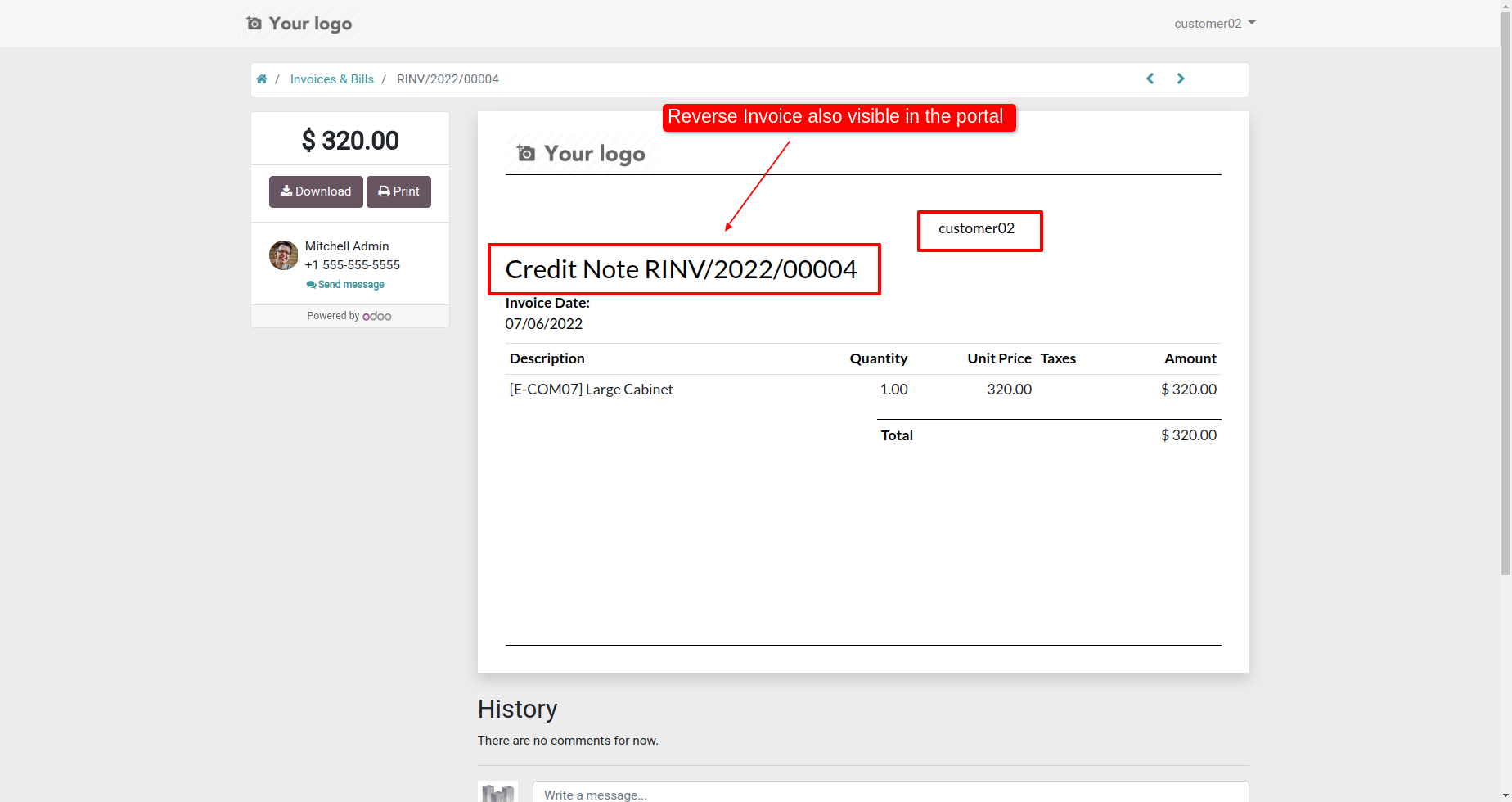 Create rma for the replace the products.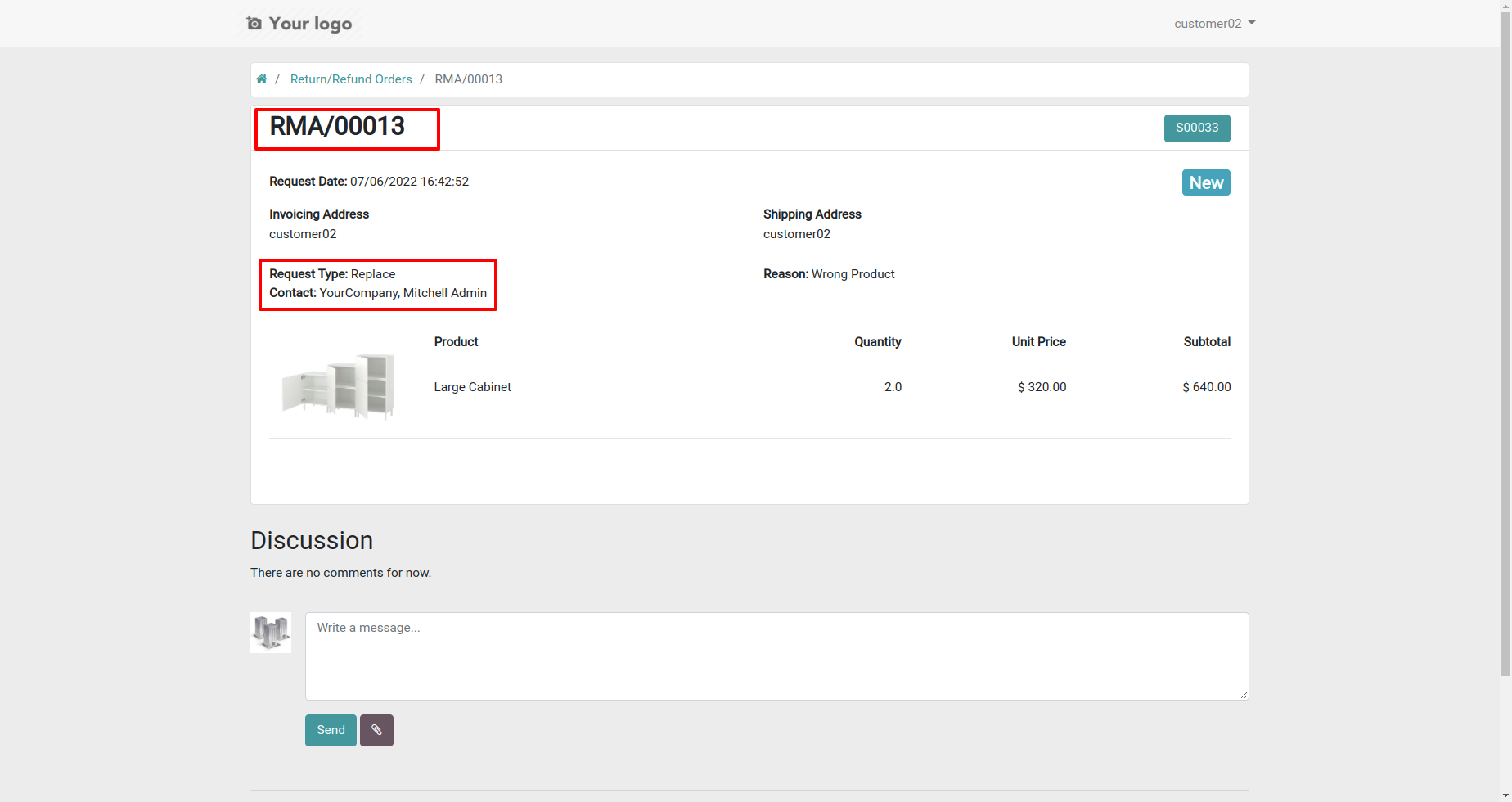 When RMA for replacing product is confirm, 2 operations will created. one for new product delivery and another for picking old products.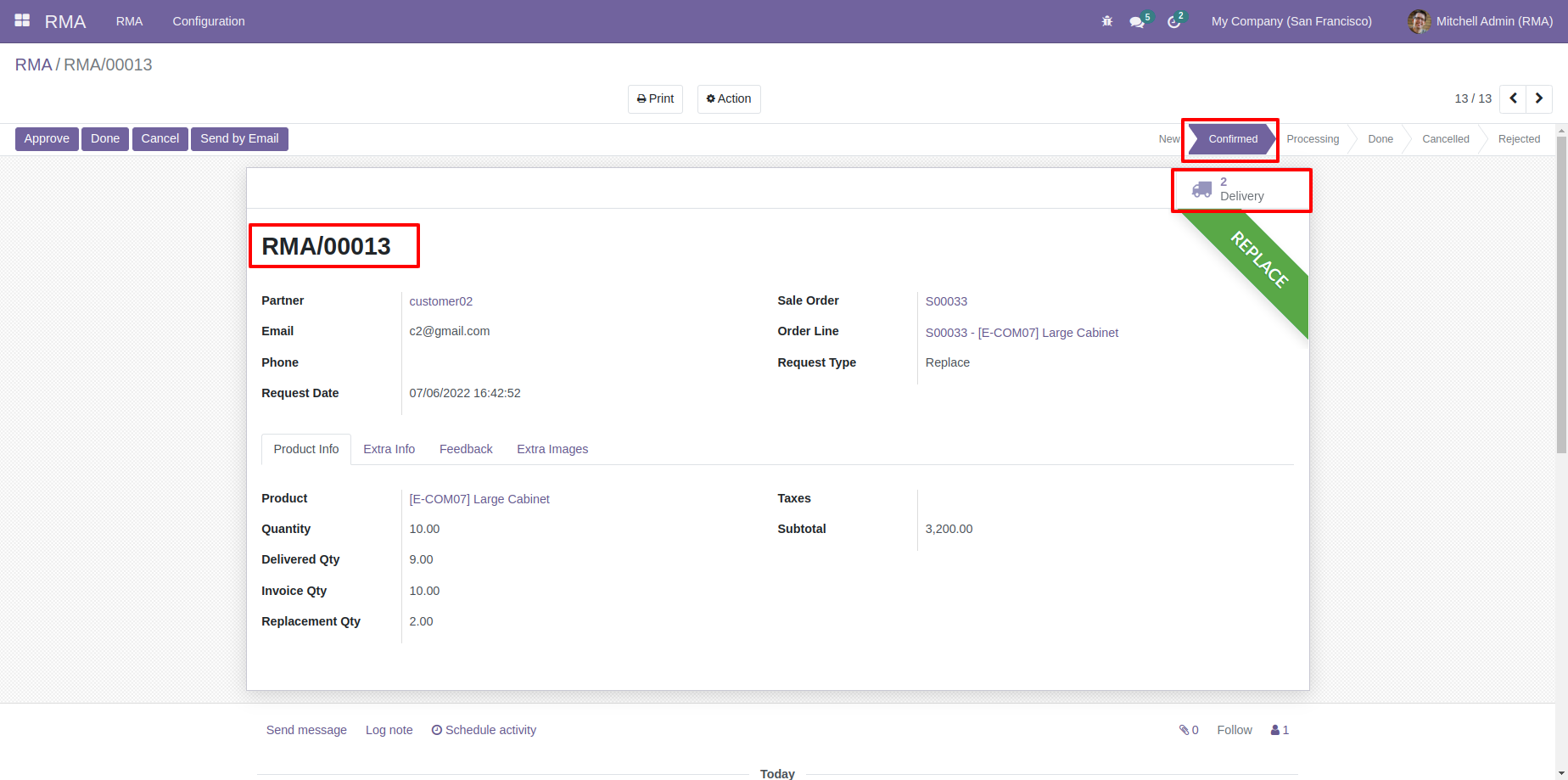 Once delivery order is validate, the rma stage will change to 'Processing'.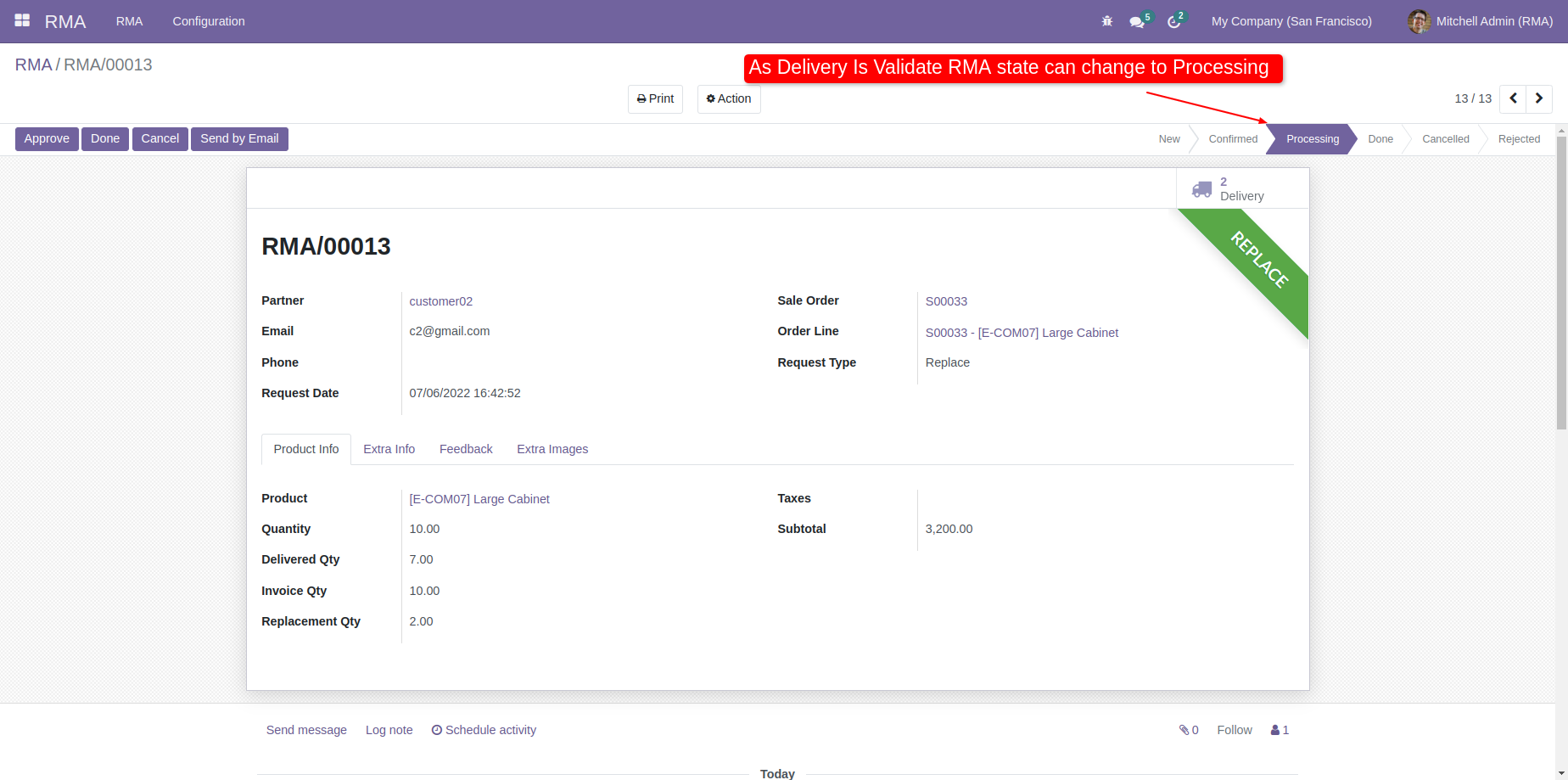 RMA Stage done after the both delivery and picking are done.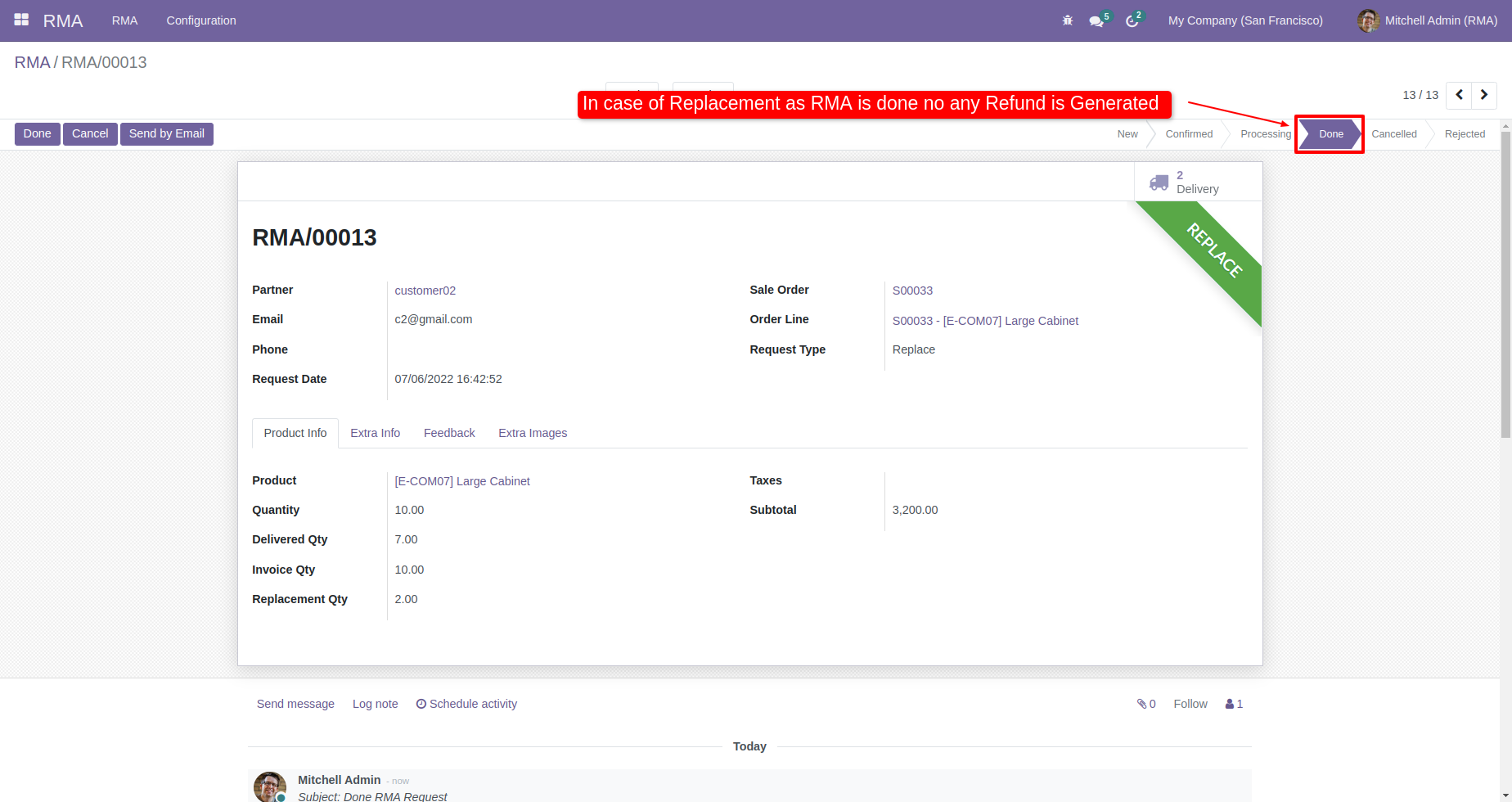 Version 16.0.1

| Released on : 12th June 2023