Quick Bookmark

This module useful to create shortcut menu items. user can create own quick menu access easily. Our module is useful for the user to make a quick access list of menus. Users can easily bookmark any menu to add to the quick menu list. It will save access time of regular used menus and users can quickly navigate in odoo.
Features

Bookmark specific records with menu items.

New

Quick bookmark any menu items.
Quick access to favourite menus.
Easily remove menu items.
Time saving and effortless solutions for favourite menu items.
When you click on bookmark icon then the selected menu will bookmarked.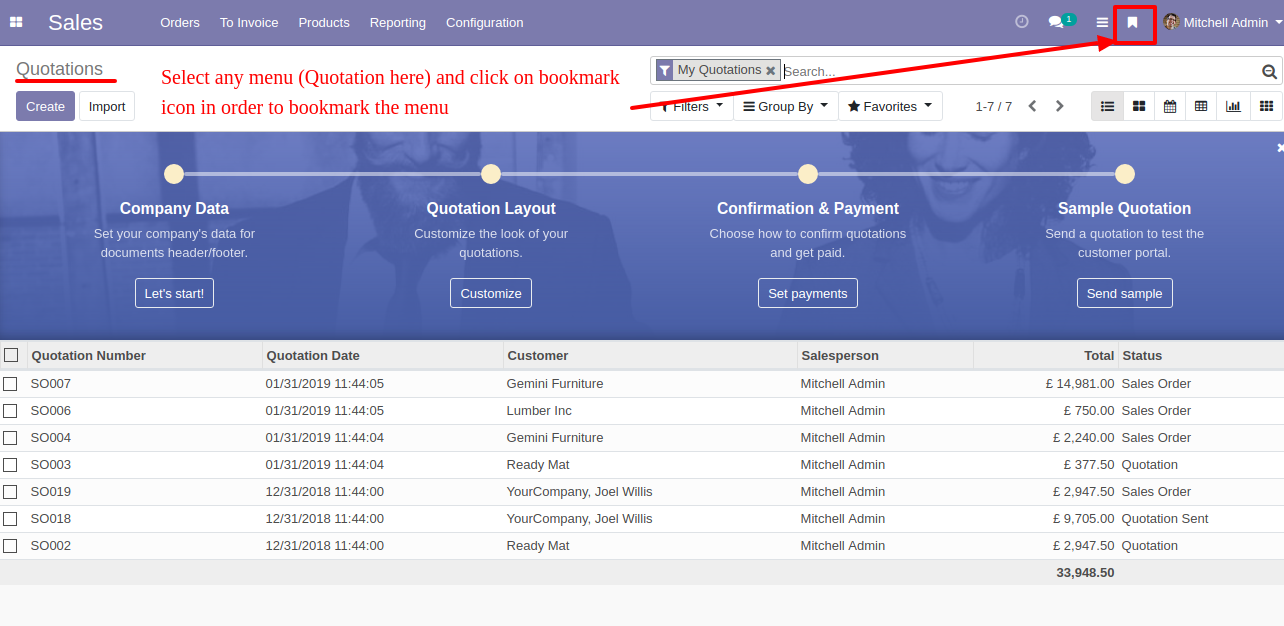 When you click on menu icon all bookmarked menu shown and by click on particular menu you can navigate specific page.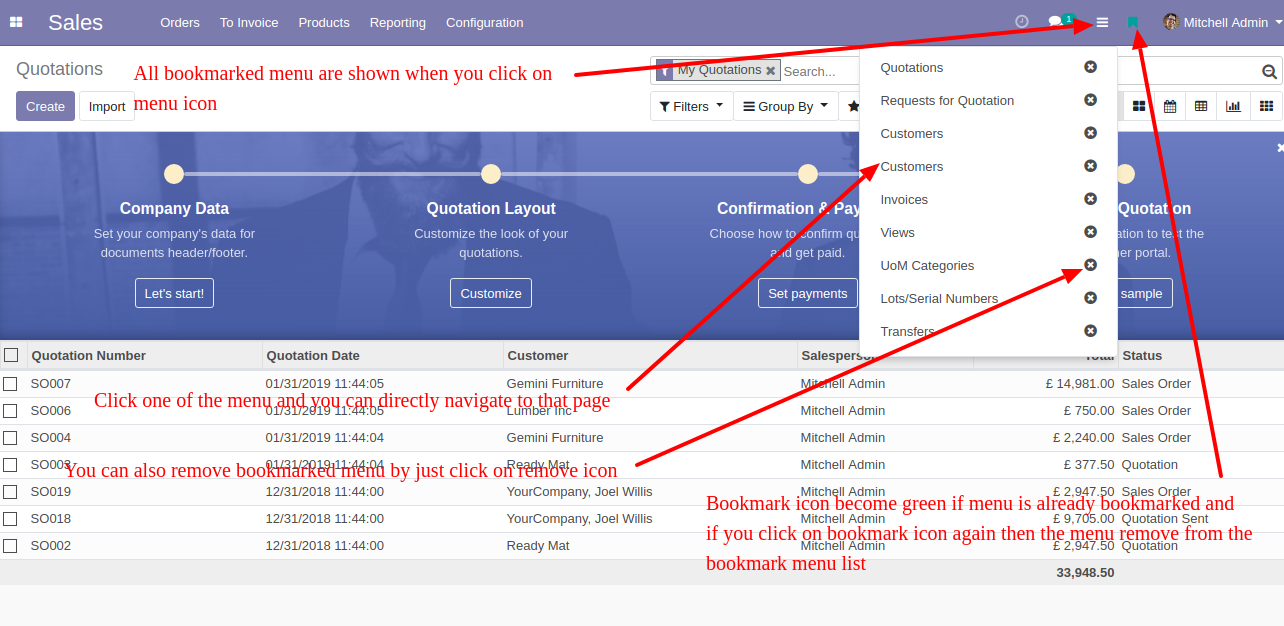 All bookmarked menu are automatic added in quick menu tab in user(you can also add/remove menu here).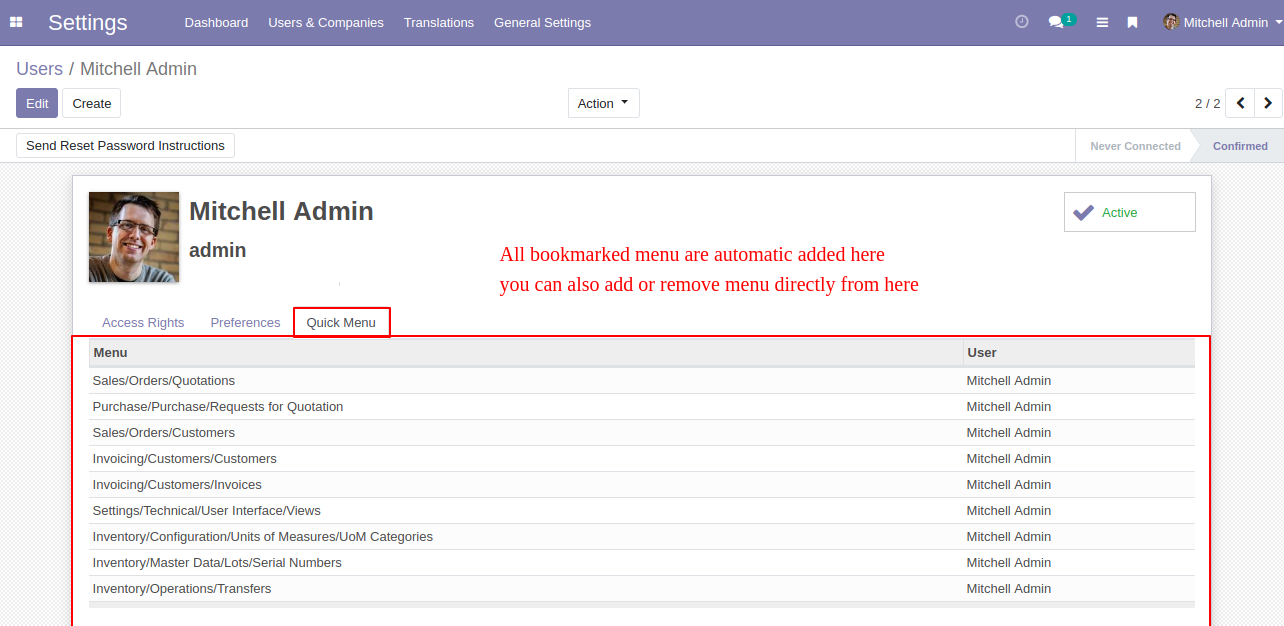 You can bookmark specific records with menu items.
Version 15.0.4

| Released on : 11thApril 2022
Version 15.0.3

| Released on : 8th March 2022

New

Add Specific Records Along With Menu-items.
Version 15.0.2

| Released on : 7th March 2022
Version 15.0.1

|

Released on : 10 October 2021