Purchase Archive / Unarchive Records Advance

This module helps to add archive/unarchive records in the purchase order & request for quotation.
Features

Easy to archive/unarchive mass records for request for quotation and purchase orders.
You can archive bill and incoming order with purchase order.
This module saves your important time.
Configuration for archive related bill & incoming order.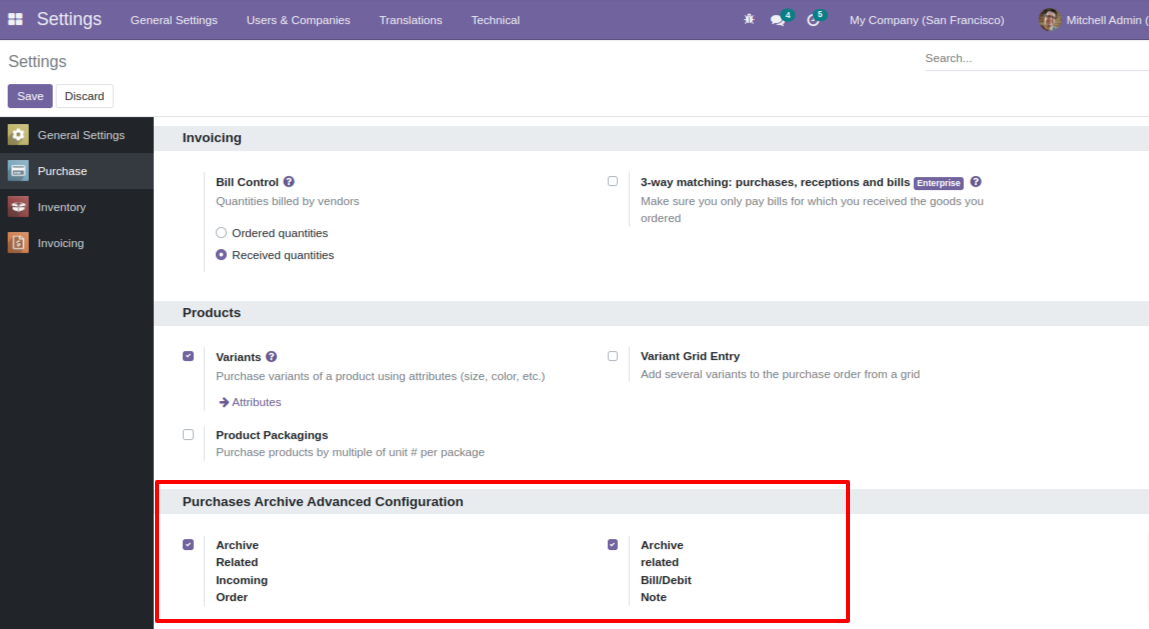 Press the purchase order archive button to archive record.
Purchase order archived.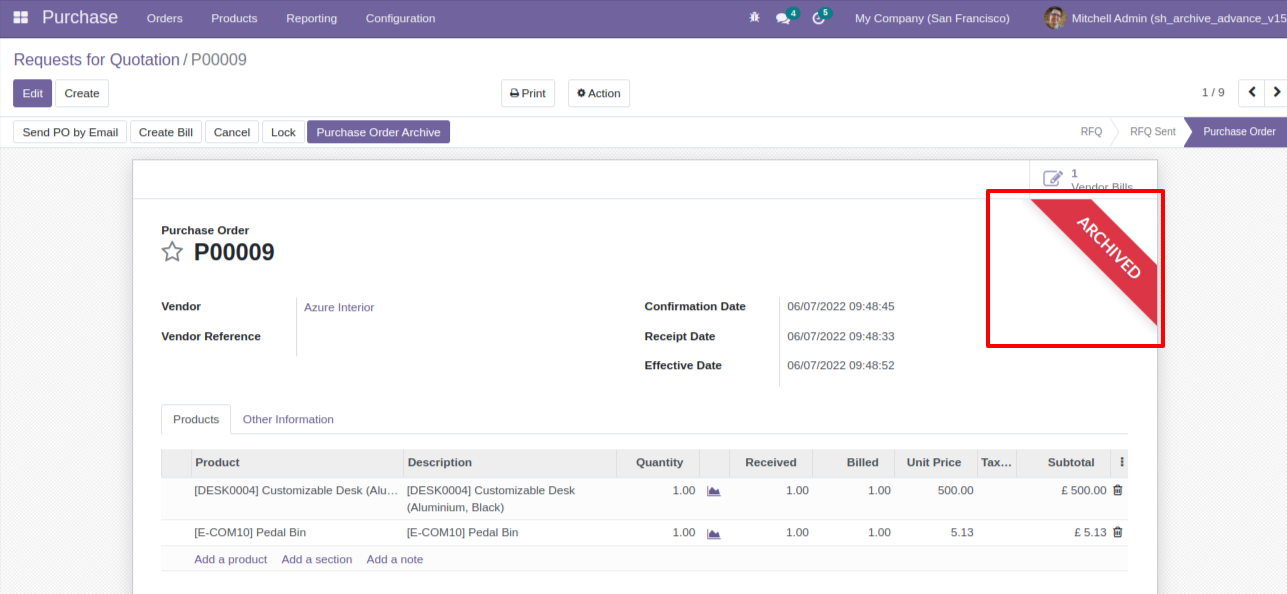 Bill archived with purchase order.

Incoming order archived with purchase order.

You can archive record using mass action.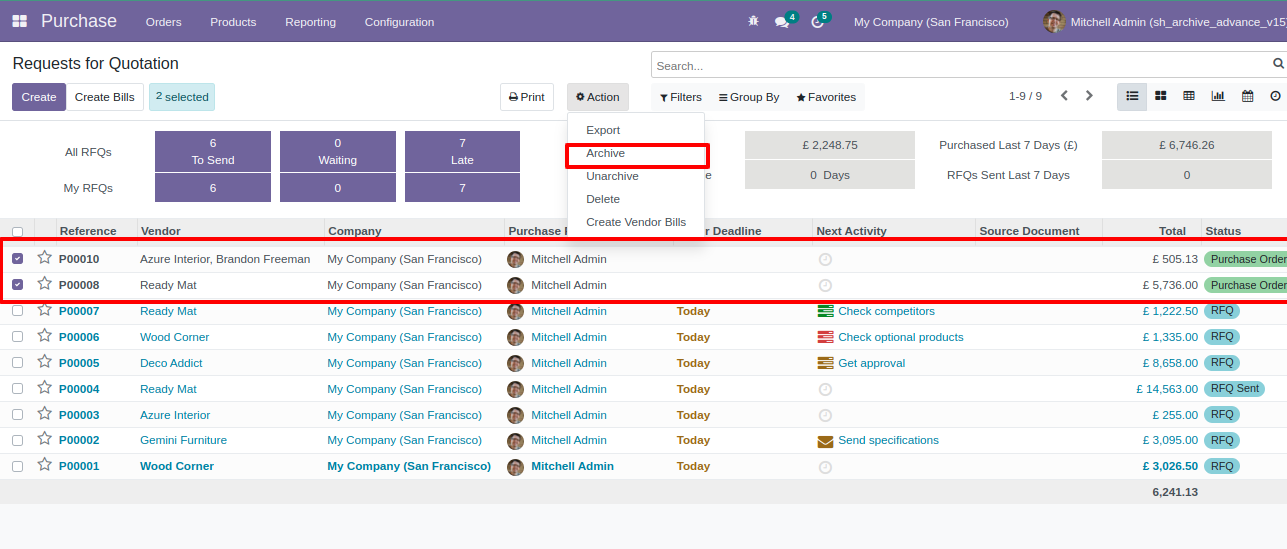 You can filter unarchive & archived records.

Version 15.0.1

| Released on : 14thJune 2022