Purchase Archive / Unarchive Records

This module helps to add archive/unarchive records in the purchase order & request for quotation.
Features

Easy to archive/unarchive mass records for request for quotation and purchase orders.
This module saves your important time.
Go to user settings for Access Configurations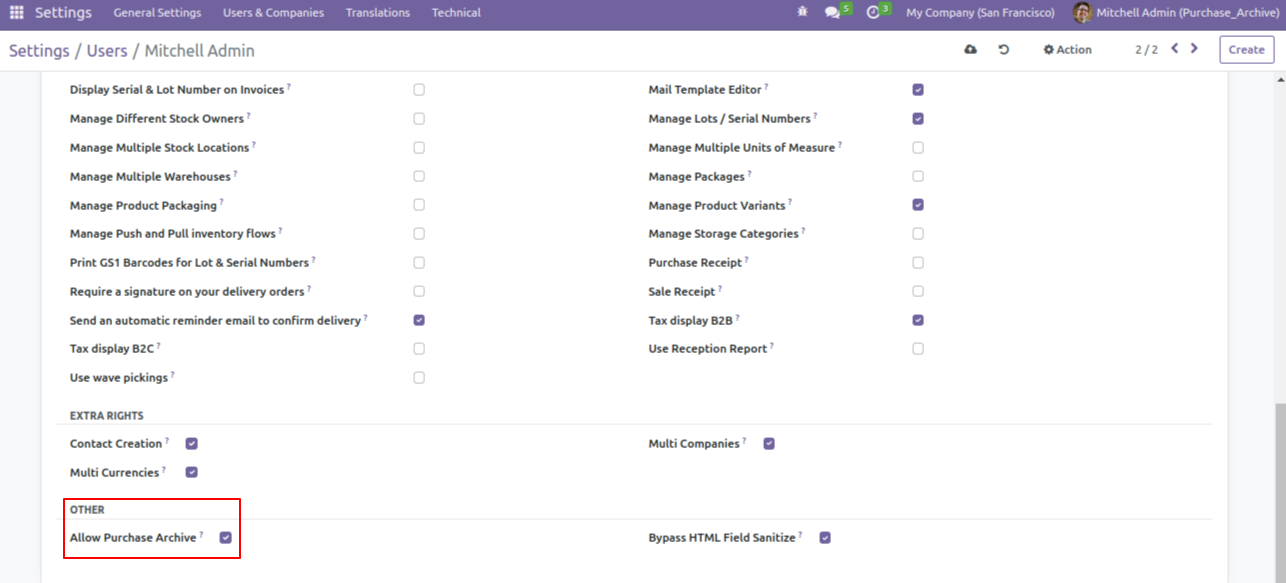 Select the records from the list view and then archive/unarchive from "Action".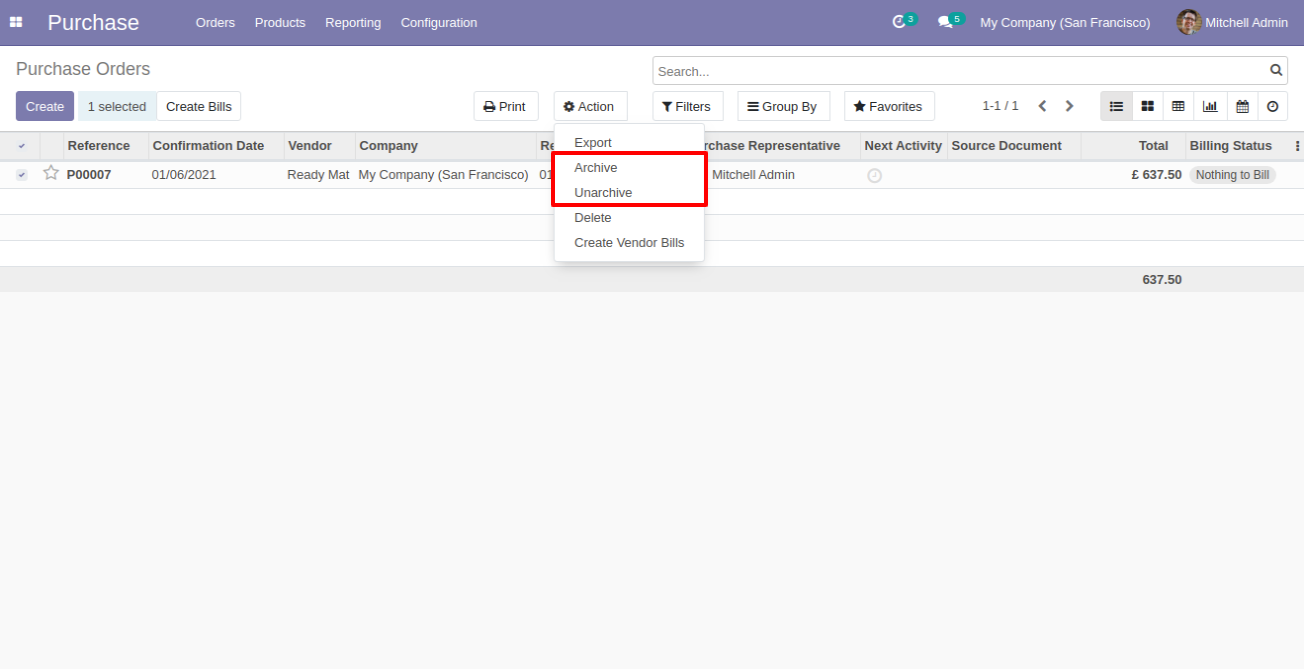 Now we archive record from the form view.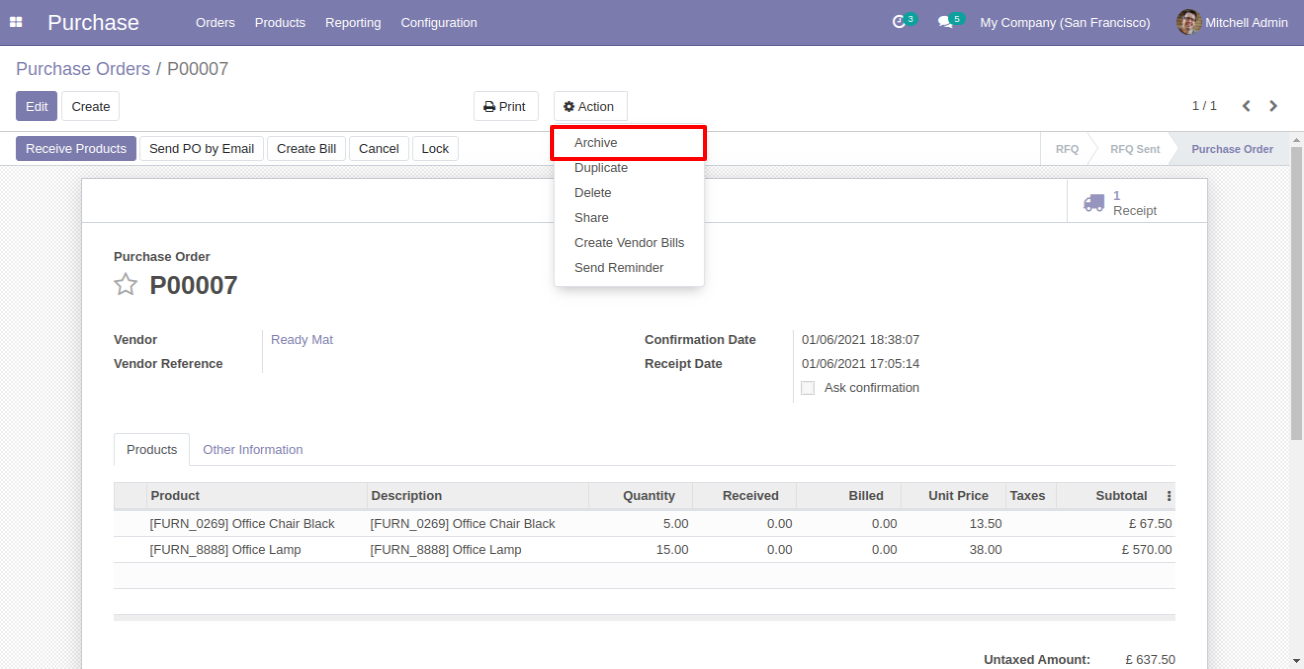 It generates a popup for that, click "Ok" to archive the record.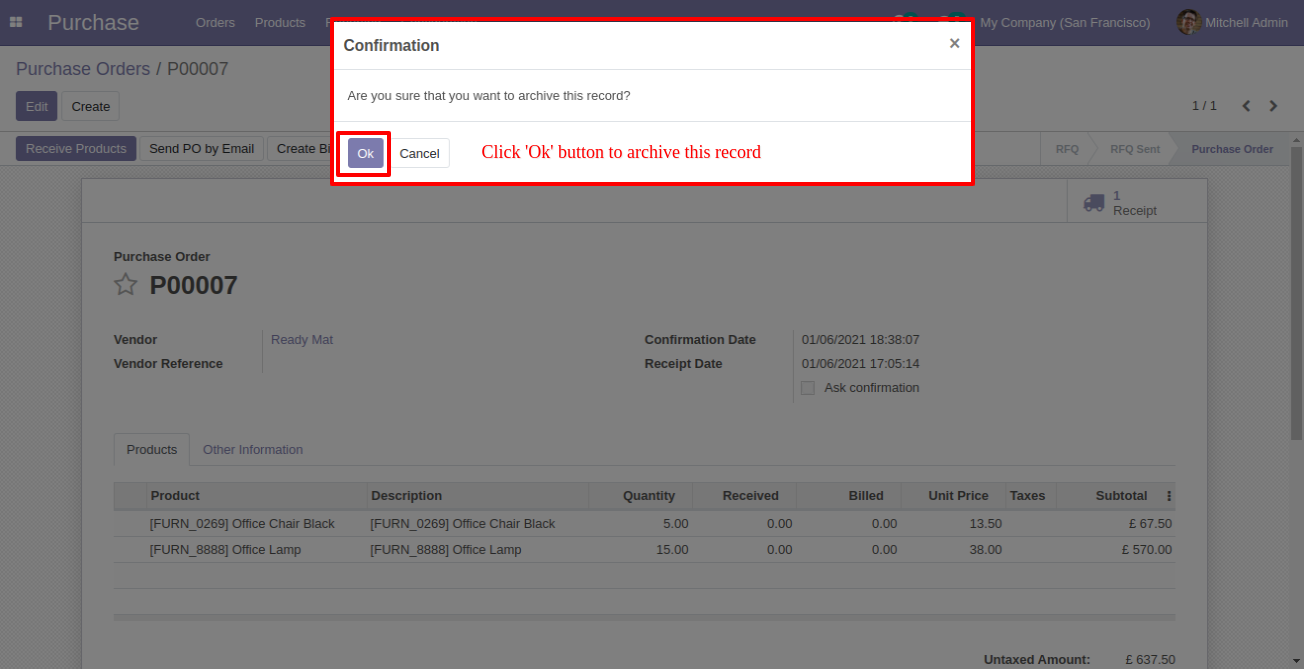 You can filter archive records.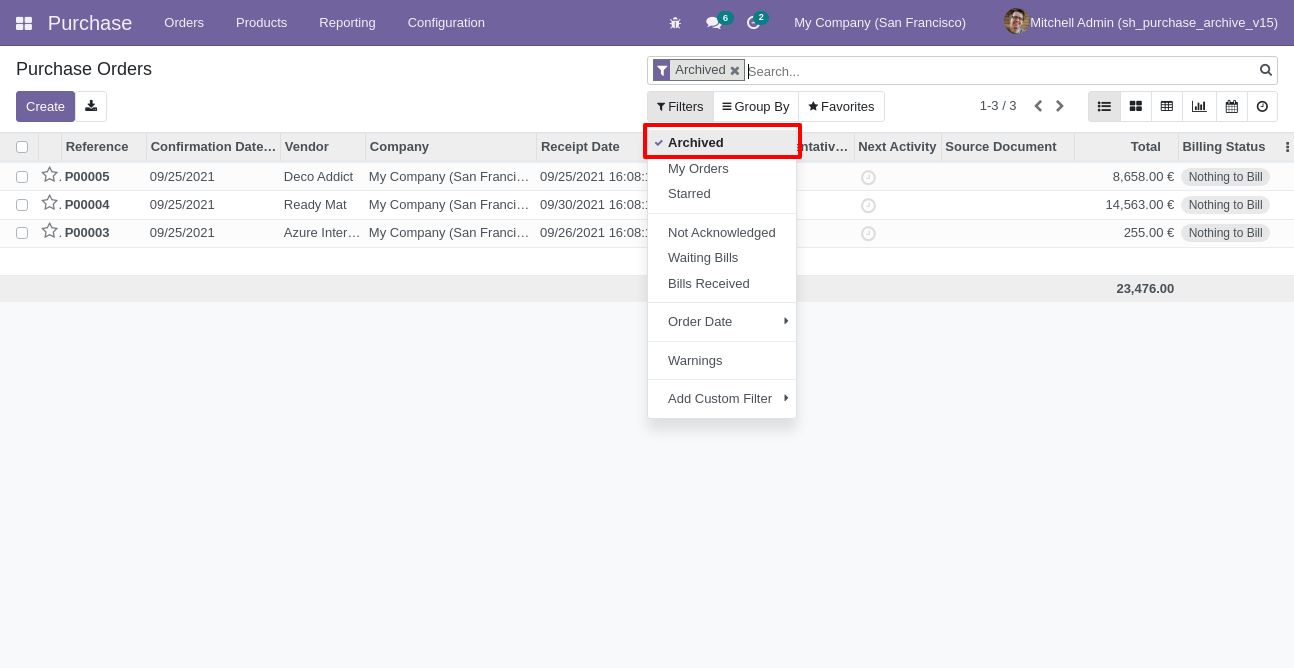 You can unarchive that archived record from the form view.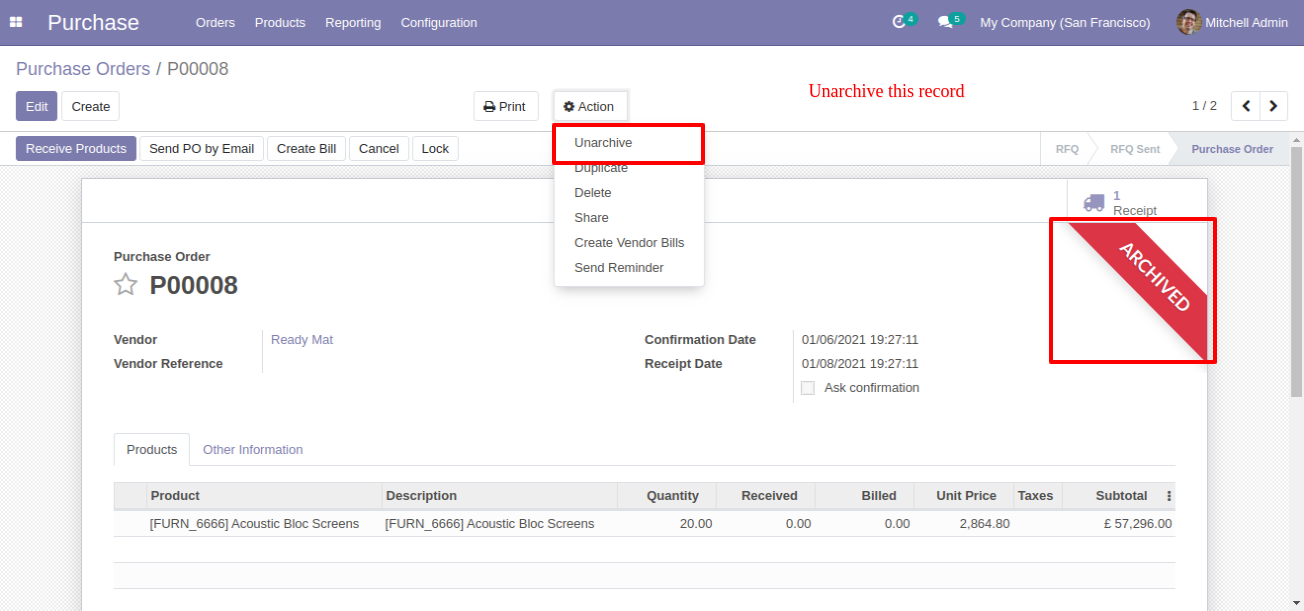 If the user do not have access to archive the records then user will get the access warning.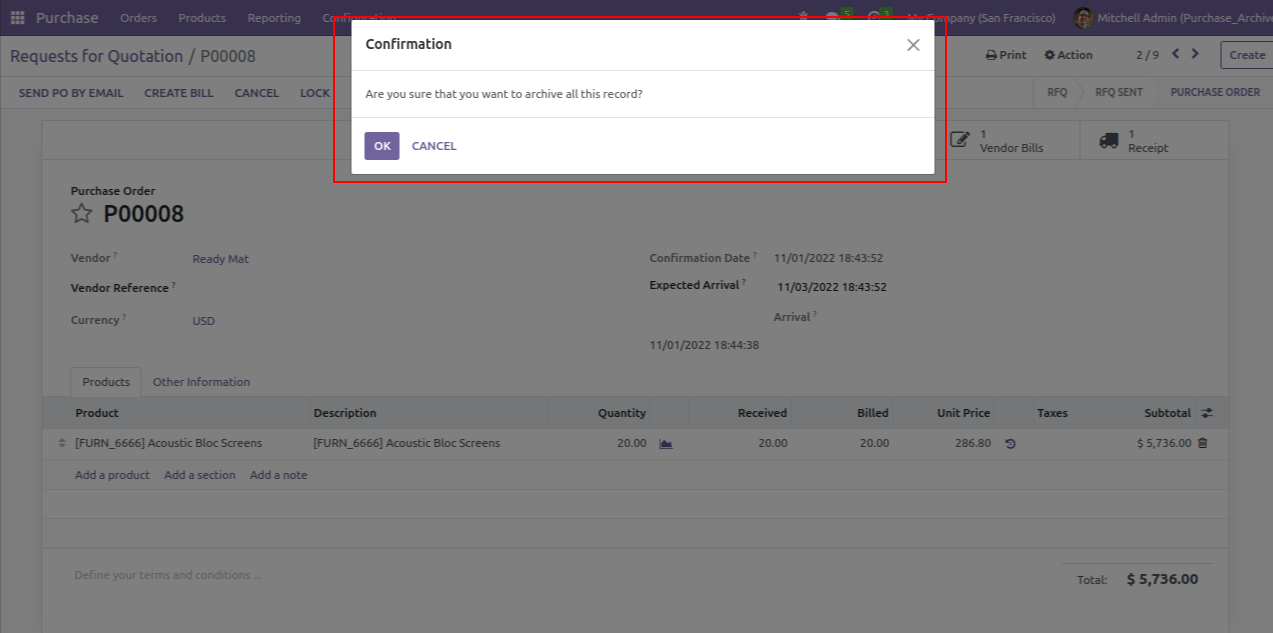 Version 16.0.1

| Released on : 01st November 2022