Products Custom Fields - Website Sale

Using this module you can add extra fields in your shop. If you want to add some fields for the product in your shop like external reference, created date, Availability warning, product brochure, etc you can do it easily by using this module. you can add custom fields in the shop in one step. You can also set a binary file field so you can set a product brochure, warranty card, etc of product. This module design is very simple and fluent so the user can easily understand and interact with the product properly. Go to website configuration setting and select field in 'Products Custom Fields - Website Sale' which is you want to add in the shop, apply it and cheers!
Hot Features

Add Images or Files at Shop
Features

Easy to add fields for the shop in the website configuration setting.
Easy to add Binary file fields for images or files.
There are you can set Different types of fields available to select (Boolean, Binary File, Char, Text, Float, Many2one, many2many, date, date-time).
Easily remove the field from the list.
Product Custom Fields: E-shop in Website Configuration.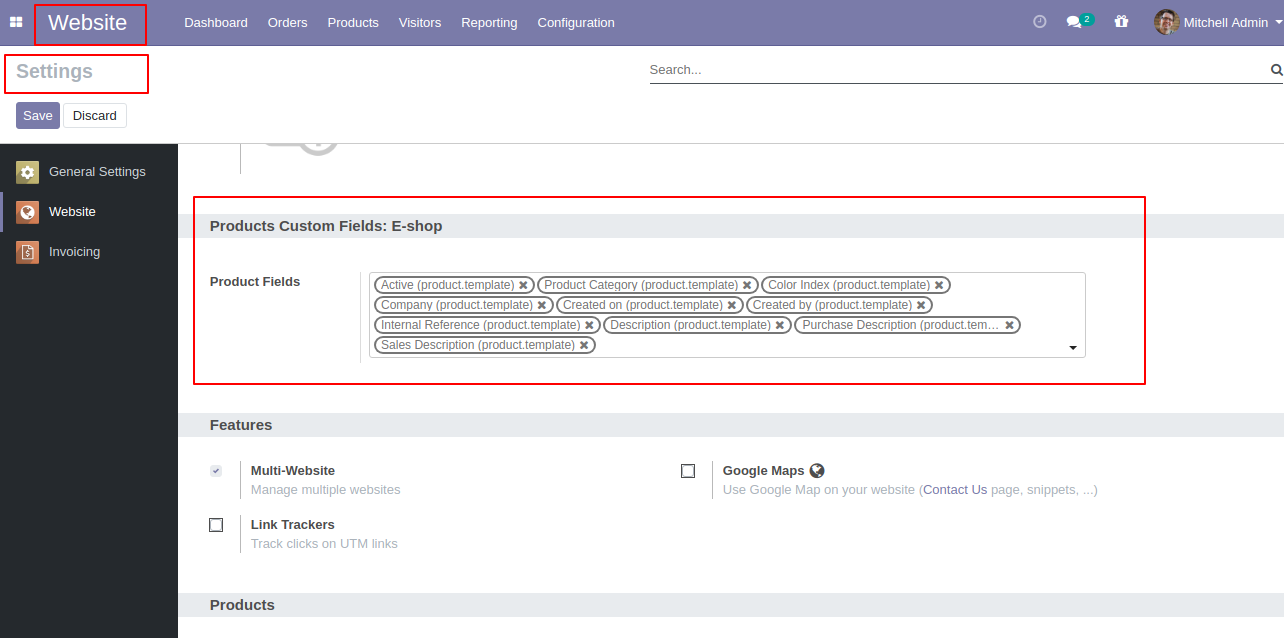 Product Custom Fields Display in Website Product Shop.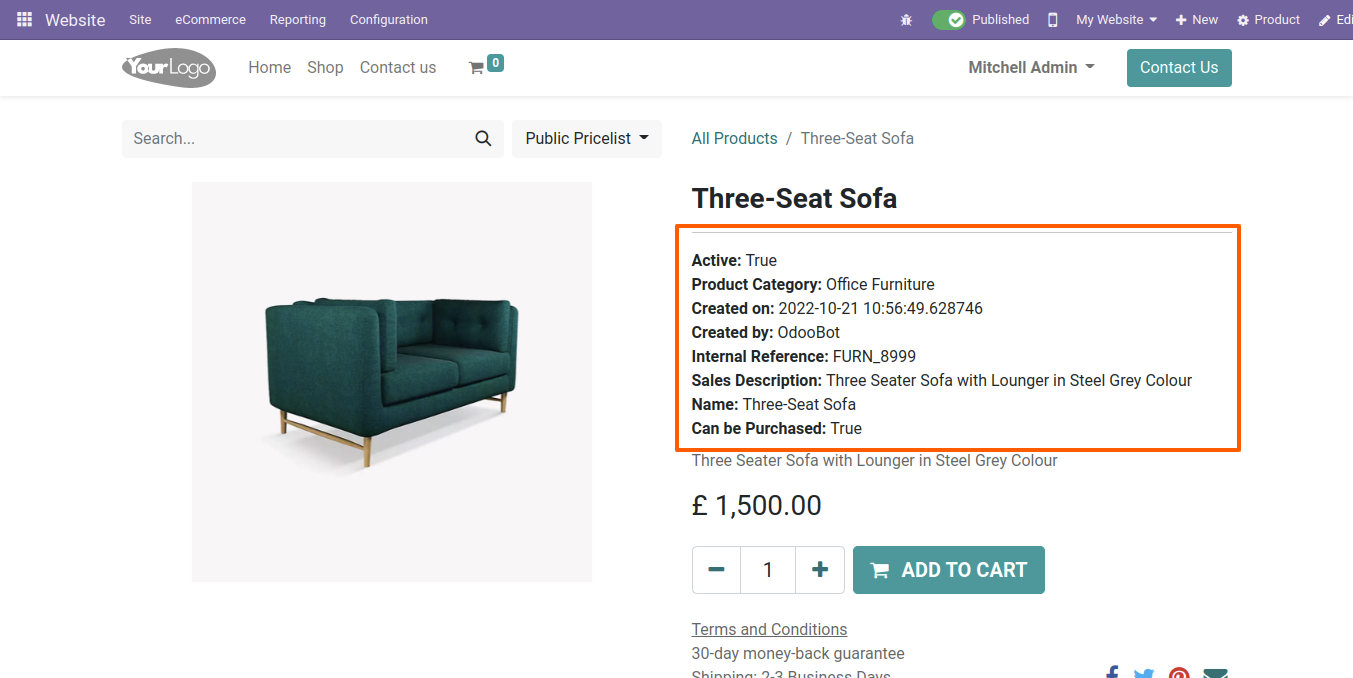 You can active/inactive the "Dynamic Product Fields".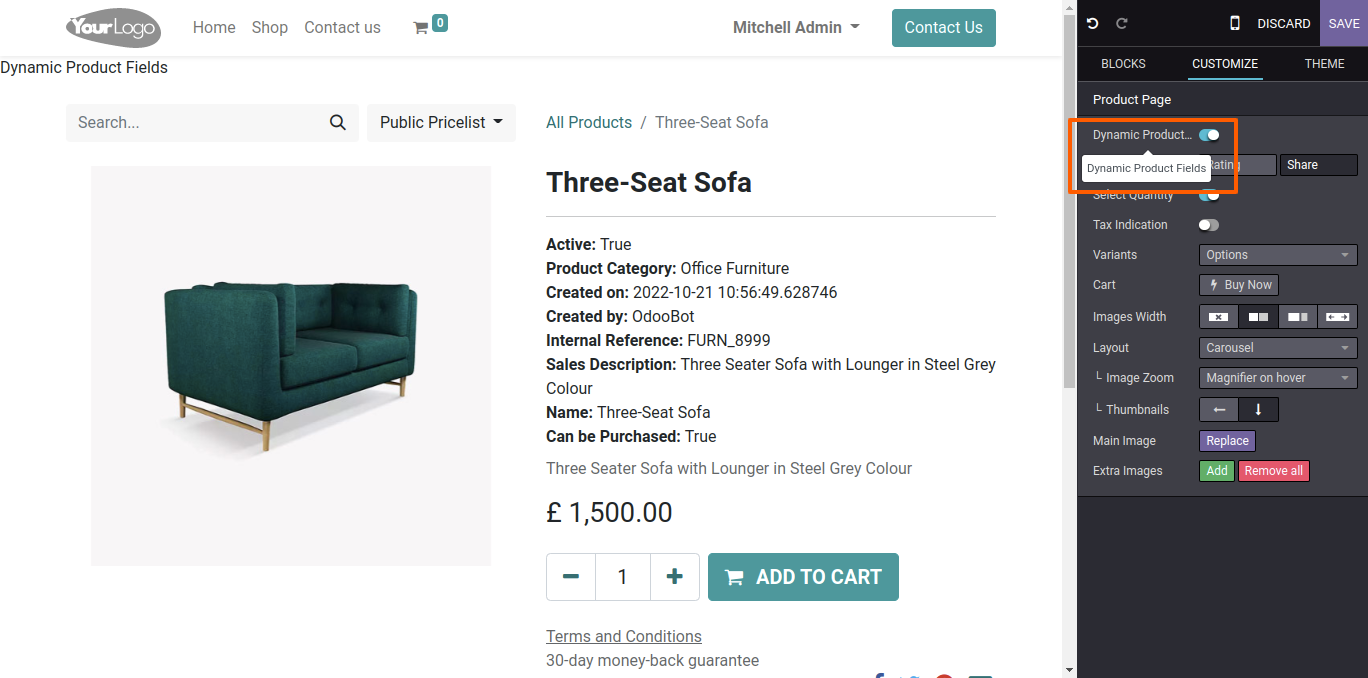 Version 16.0.1

| Released on : 28th October 2022