POS Take Away Order Management

Nowadays there are two types of visitors are most prominent these days – customers themselves come to pick the food or delivery agents of different food delivery apps. Order taking and billing process is unique for both types one for take-away orders and the second one who comes to eat at a restaurant and that's management is quite difficult with odoo. So, Don't worry here we have a solution. We build an application for managing to take away orders in POS (Point of Sale). With this application, you can easily manage Kitchen receipts and Bills receipts with customers' customization on food orders with time.
Hot Features

Takeaway Orders With Separate Table
Customer's Note In Receipt
Search Orders from Takeaway Order List
Features

Easy to manage takeaway orders with separate tables.
Easy to add customer's note about foods on kitchen receipts and order bill receipts.
Easy to search orders with order ref and customers name from the takeaway order list.
Easy to manage all takeaway orders from one table.
No more human error on food orders with customer customization.
One-click setup, no more customization to install it.
Go to 'Bar' POS setting and enable "POS Take Away" After enabling that feature you can see two different settings for kitchen receipts and order receipts.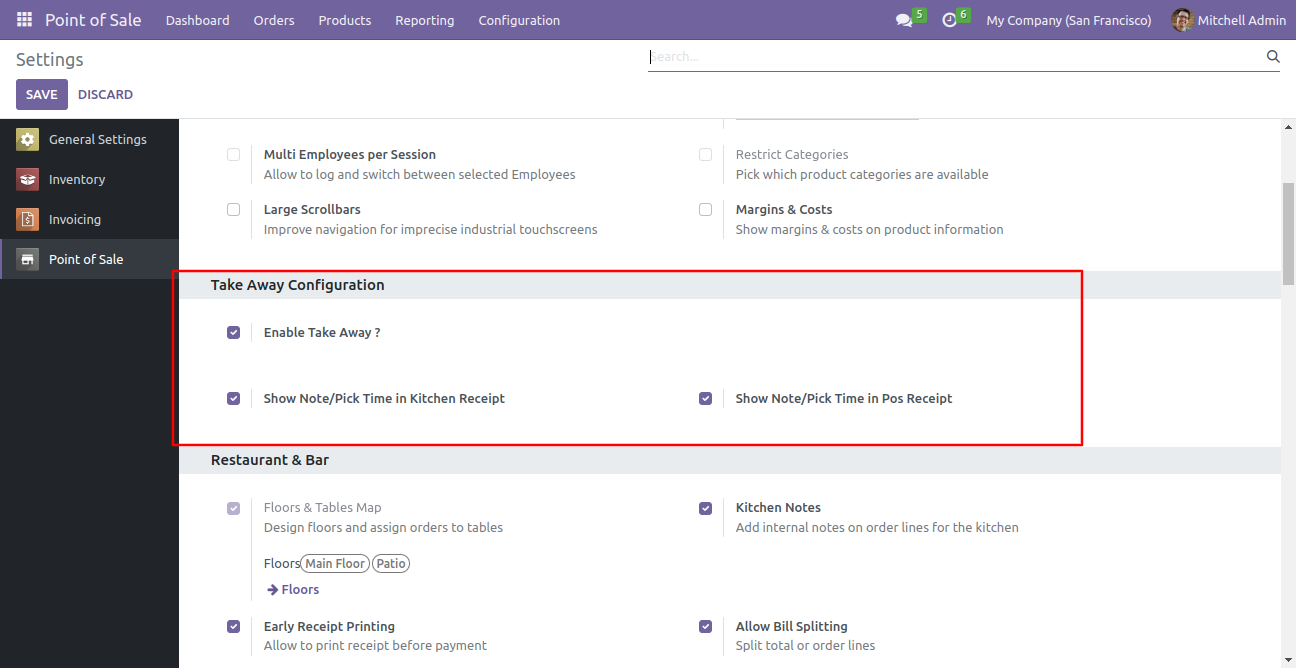 Make a separate table for takeaway orders, so you can manage all takeaway orders from a single table.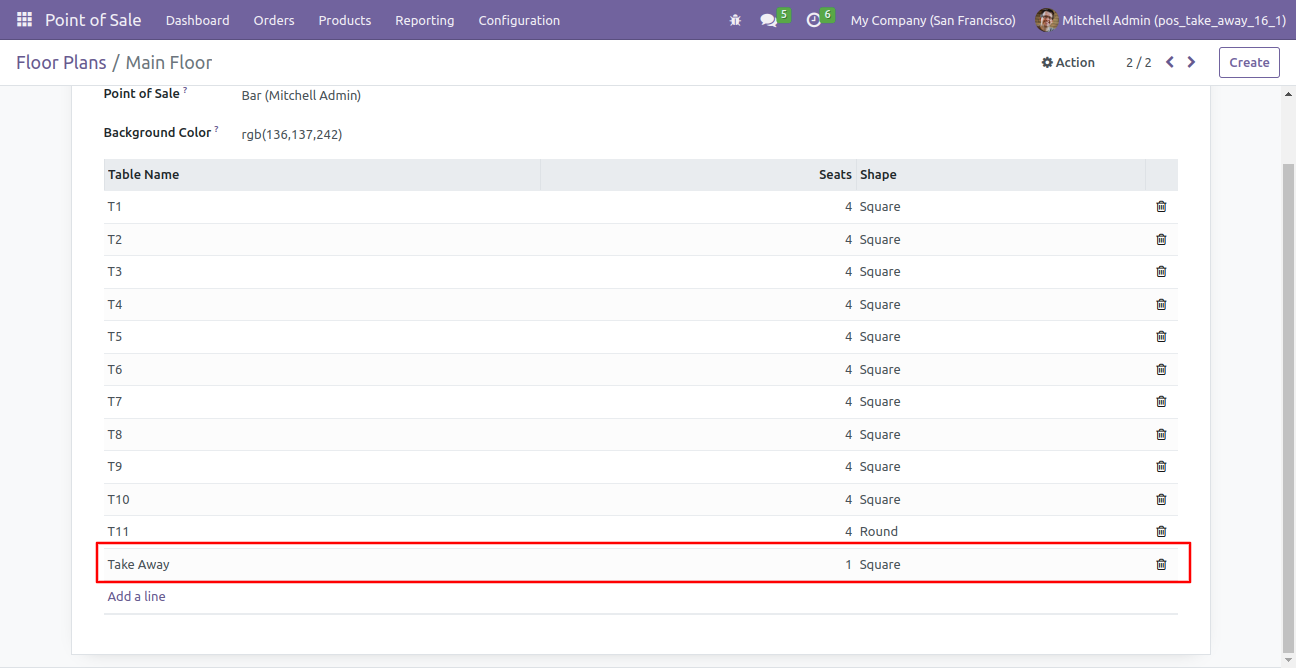 Takeaway Table in Floor Plan View.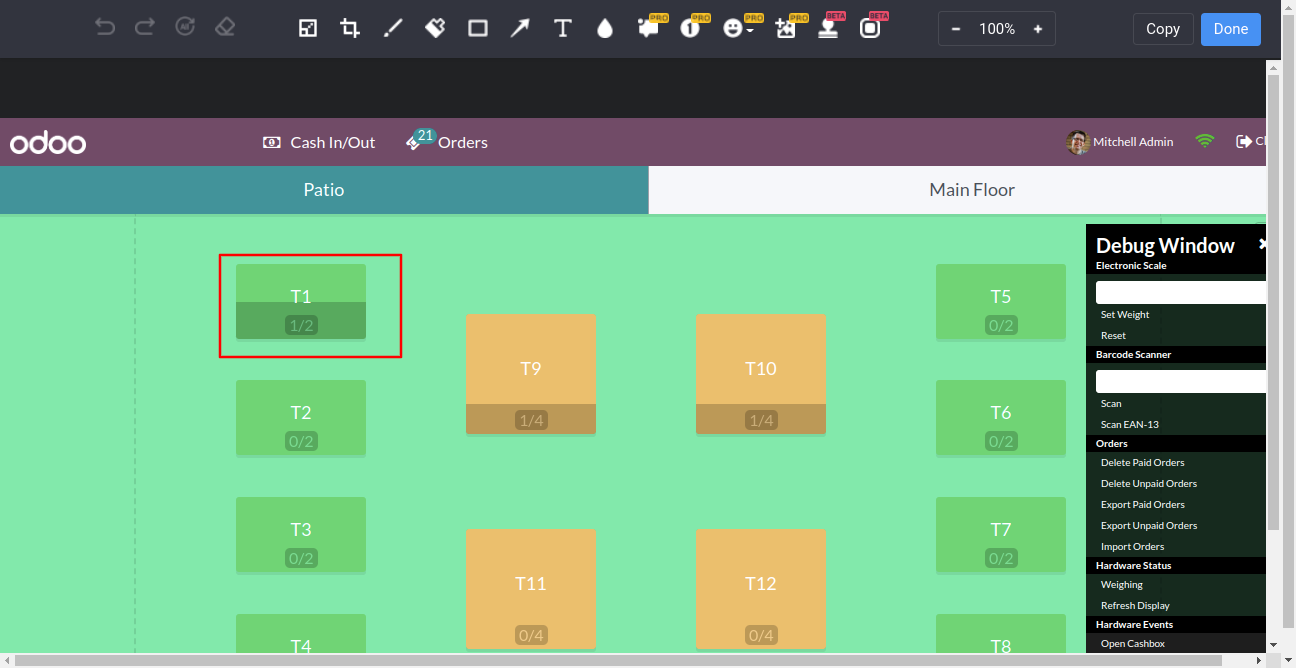 Click on the "Info" button, you can see the wizard, where you can add info about food and food pickup time, that information print on kitchen and order receipts.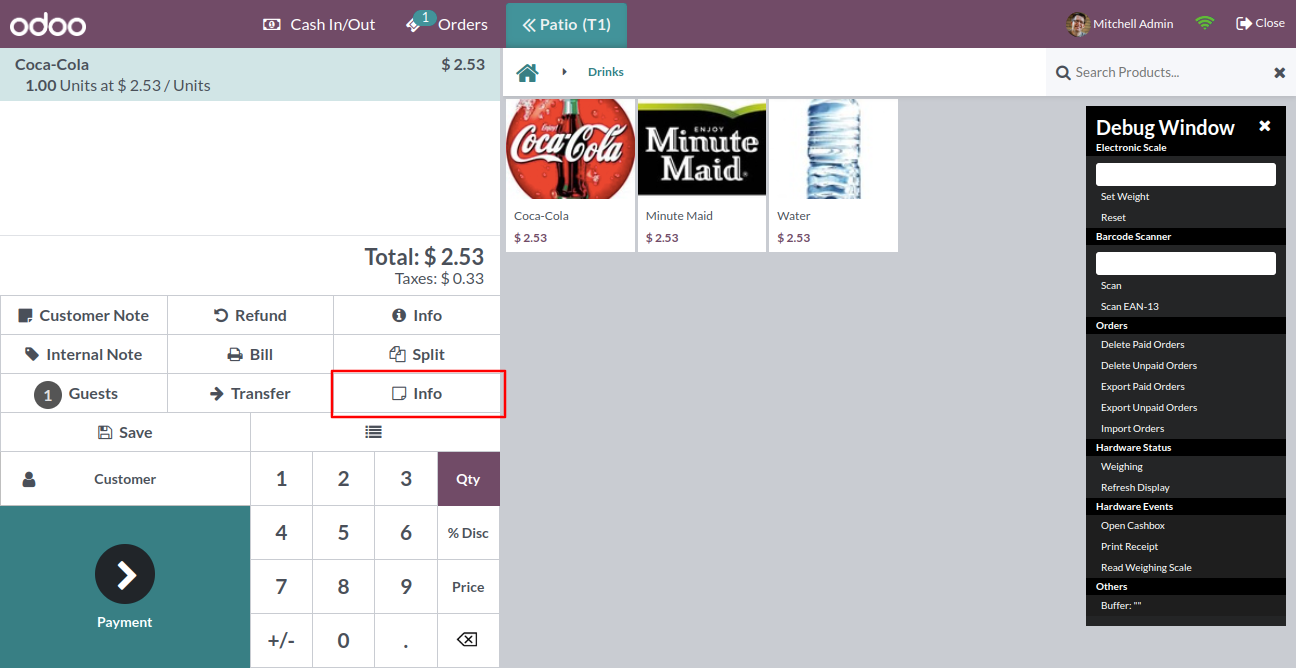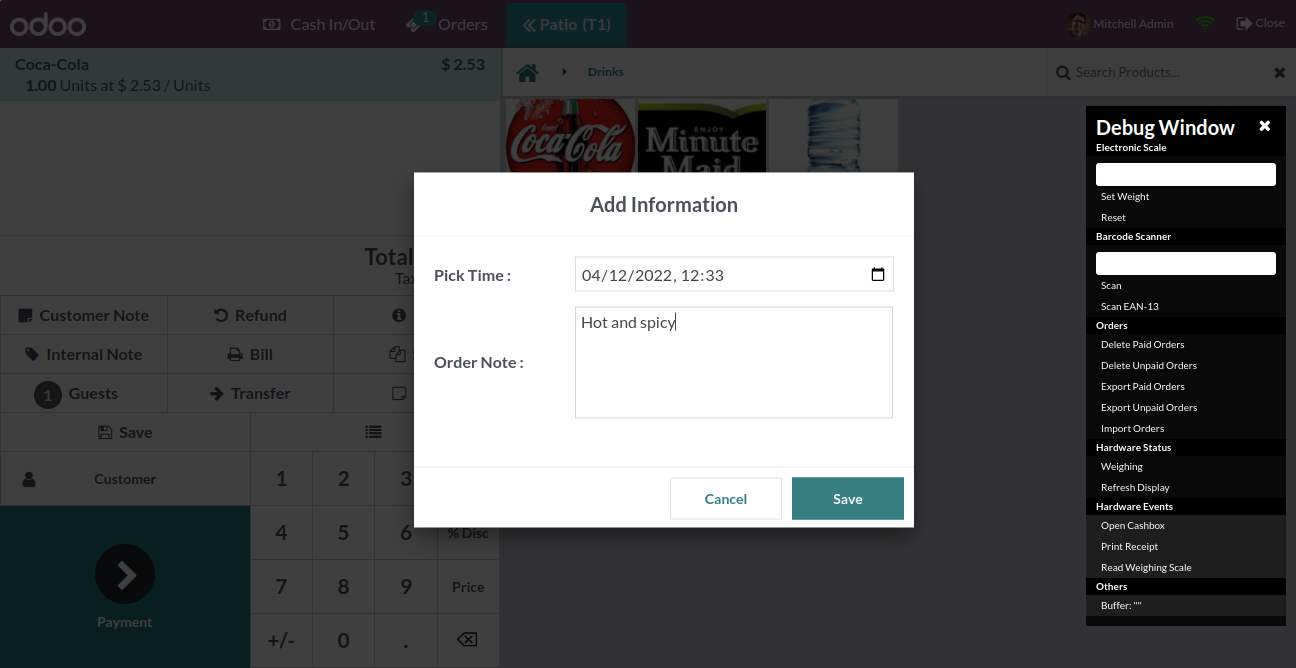 Click on the "List" button, where you can see the all takeaway orders. Here you can search order via order ref number and customer name. After click on the 'Take Away' button, you will redirect to that order pos screen.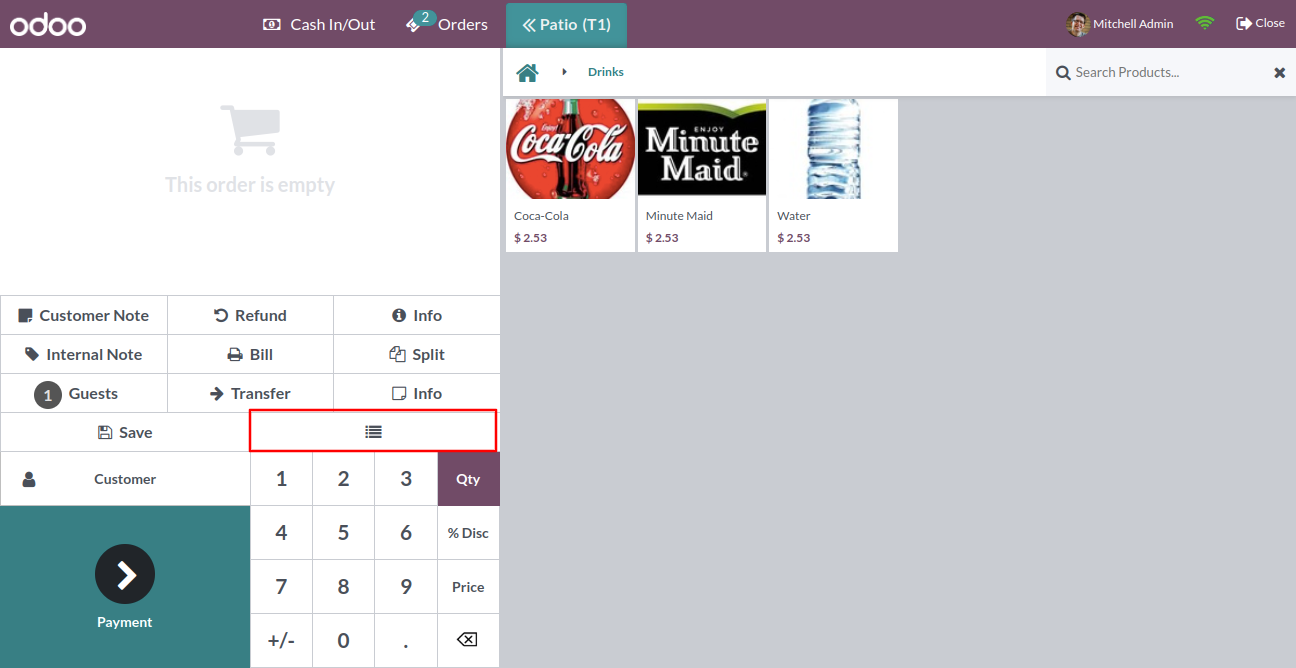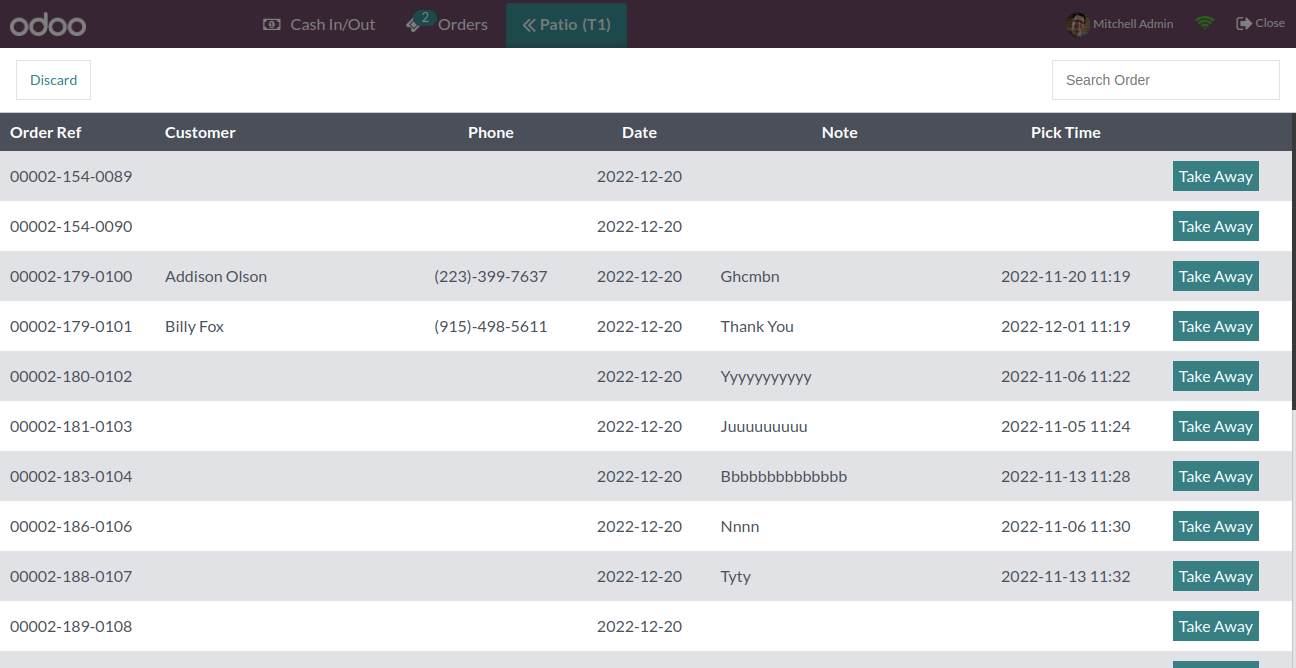 'Save' button will save your orders.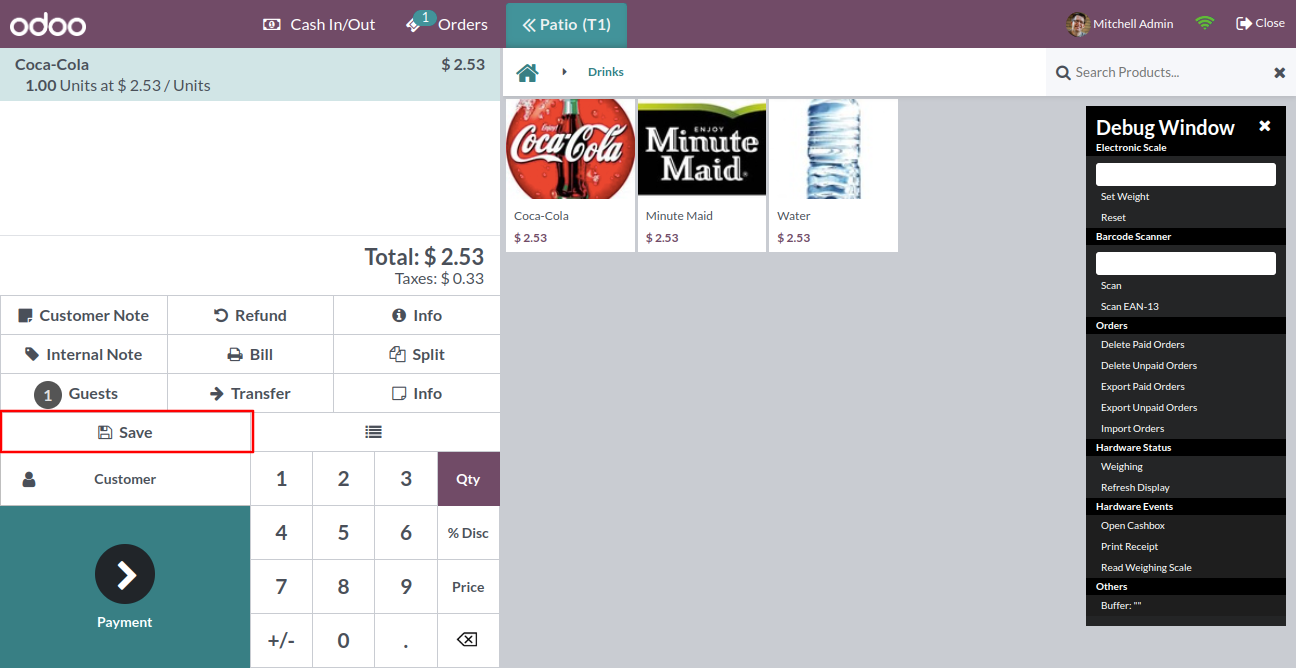 Version 16.0.1

| Released on : 29thDecember 2022