POS Order Template Product

Do you have multiple products in the pack? Do you want a template that will reuse each time when you want? Do you want to use that template in pos? So here we come with a module that used to make a template of different products and you can easily load that template in pos order. Simply you need to make a template first then you need to load that template and you will see all template products in pos order. This module is useful to define multiple products in one custom template and load all products on a single click in the purchase order. How exactly it works, First need to create a custom product template and add a different kind of product in that, you need to select that template in the sale order and auto all related products of that template will be added in the sale order line. you have done it! it will make your effort very less otherwise you need to add that all products one by one in the sale order line. Another thing is you can add a special price discount to products. so it makes this function more beautiful :) Product Template is like product bundles or combo packs – extension for creating configurable product packages: With Bundles, you can quickly build complex products or create simple discount combos by mixing simple and variable products. It's very easy to configure, fast forward in sales.
Related Modules

Hot Features

Template With Product Price & QTY
Different Products In Different Template
Features

Easy to load product template in POS Screen.
Easily load different products template/pack/package/plan.
Easy to create a product template with different products and product unit price, qty, discount, etc.
You can easily use this feature for different packages/plans/Pack/Templates where normally multiple products defined.
Reduce human effort and human error.
Very useful where multip products sales more.
The fast sales process for combo products as no need to add the individual in sales order lines.
No, any configuration requires to install it and use it.
Enable Product Template.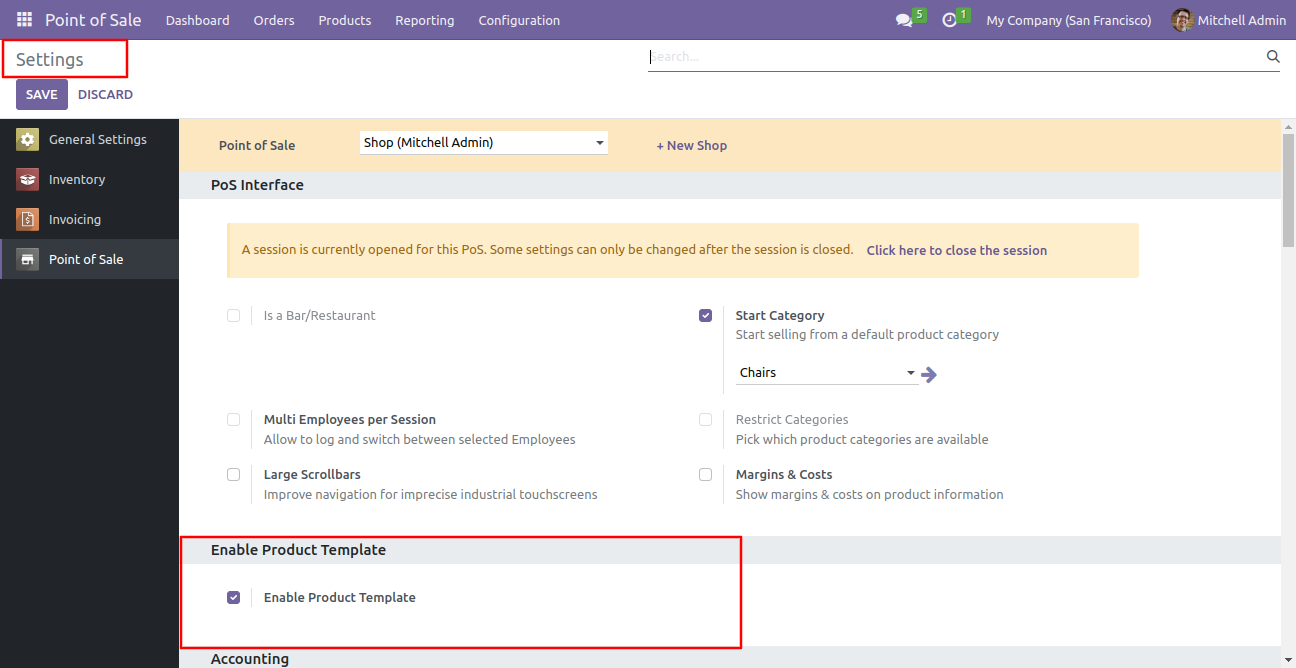 "Template Product" Button in the POS Screen.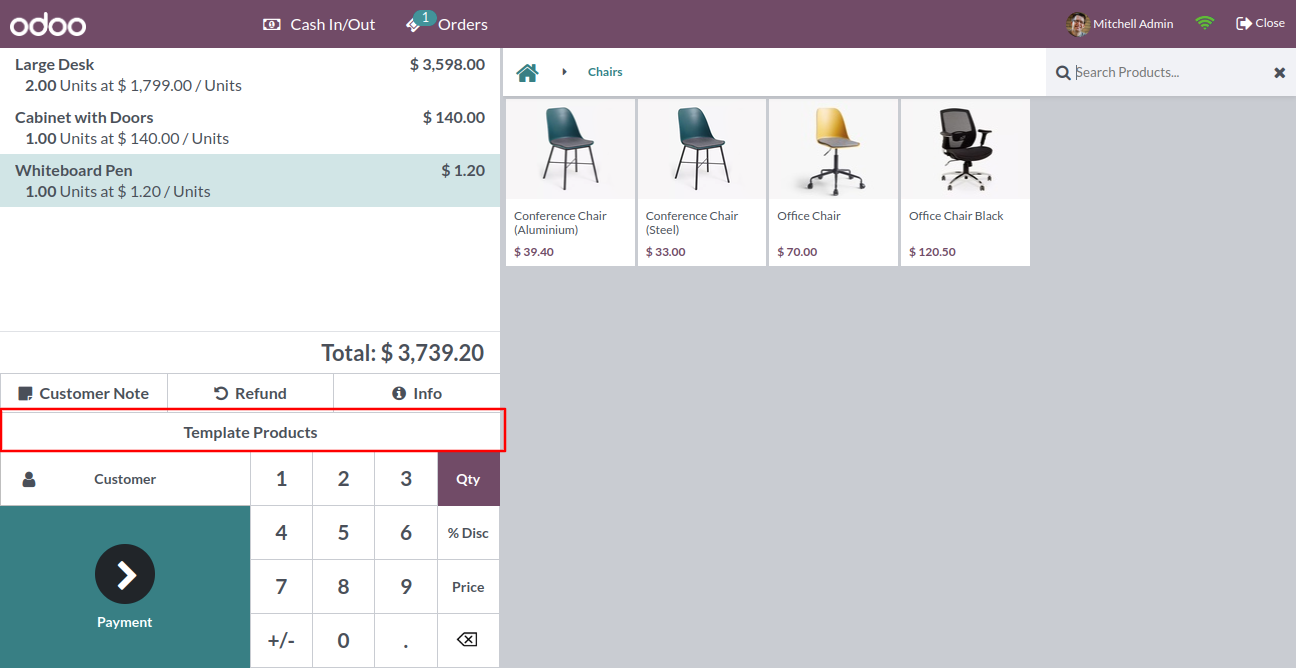 You can see the list of Product Template, a select product which you want to load in pos order and click "Load Product Template" Button.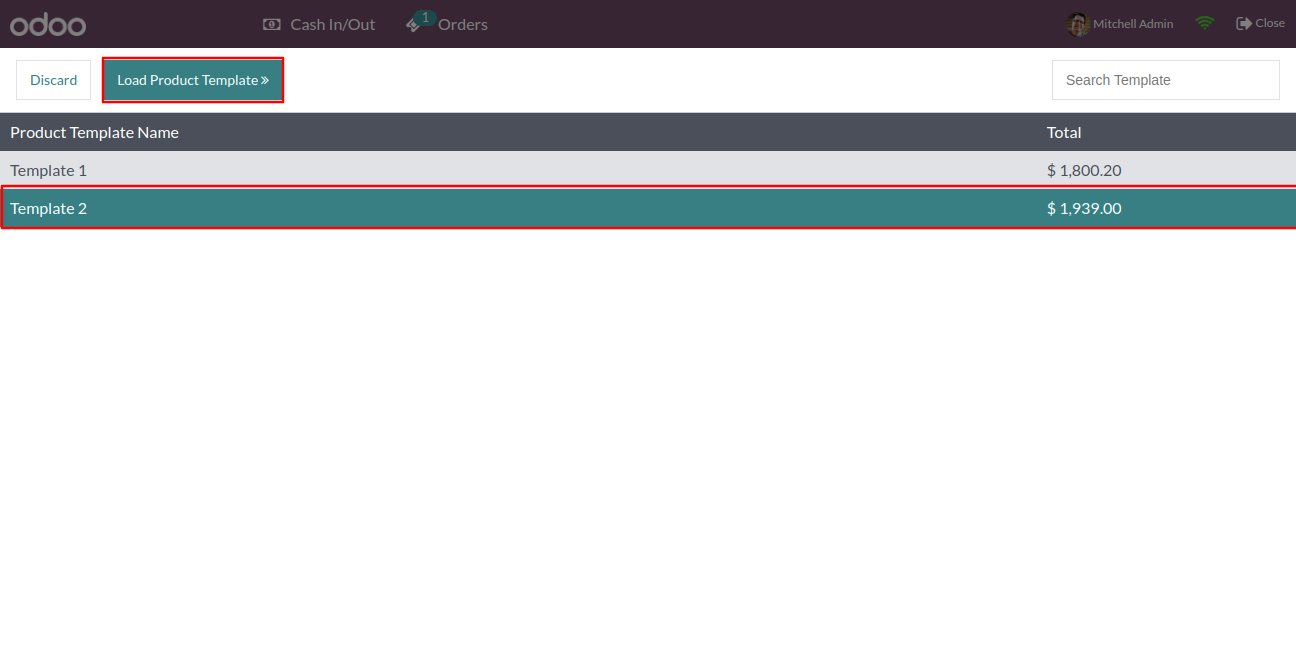 After Click "Load Product Template" you can see all product which in the template.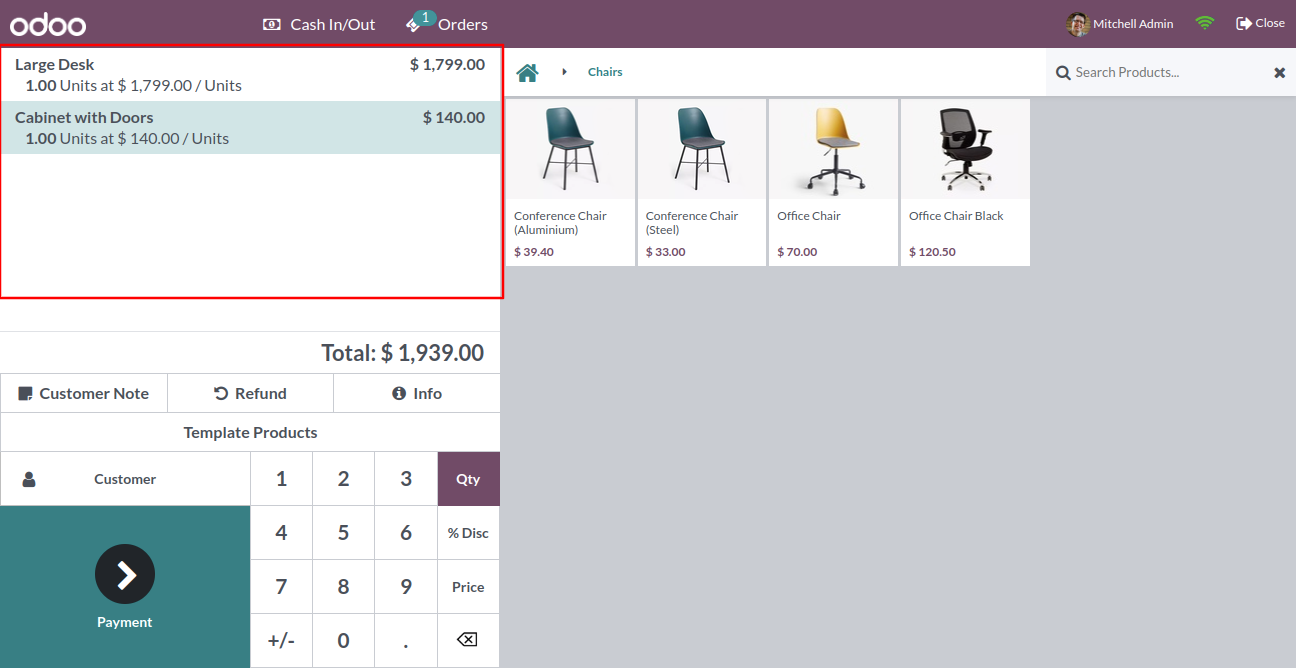 "Custom Product Template" sub menu in Product Menu.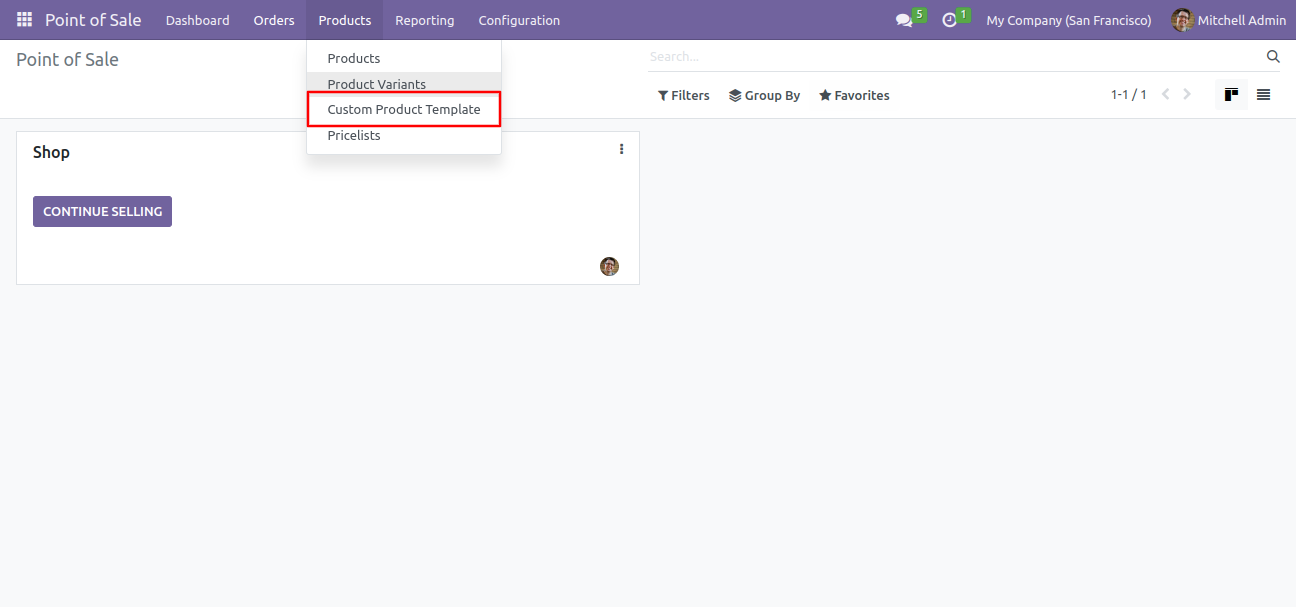 Product Templates that is set Active, available in Sales.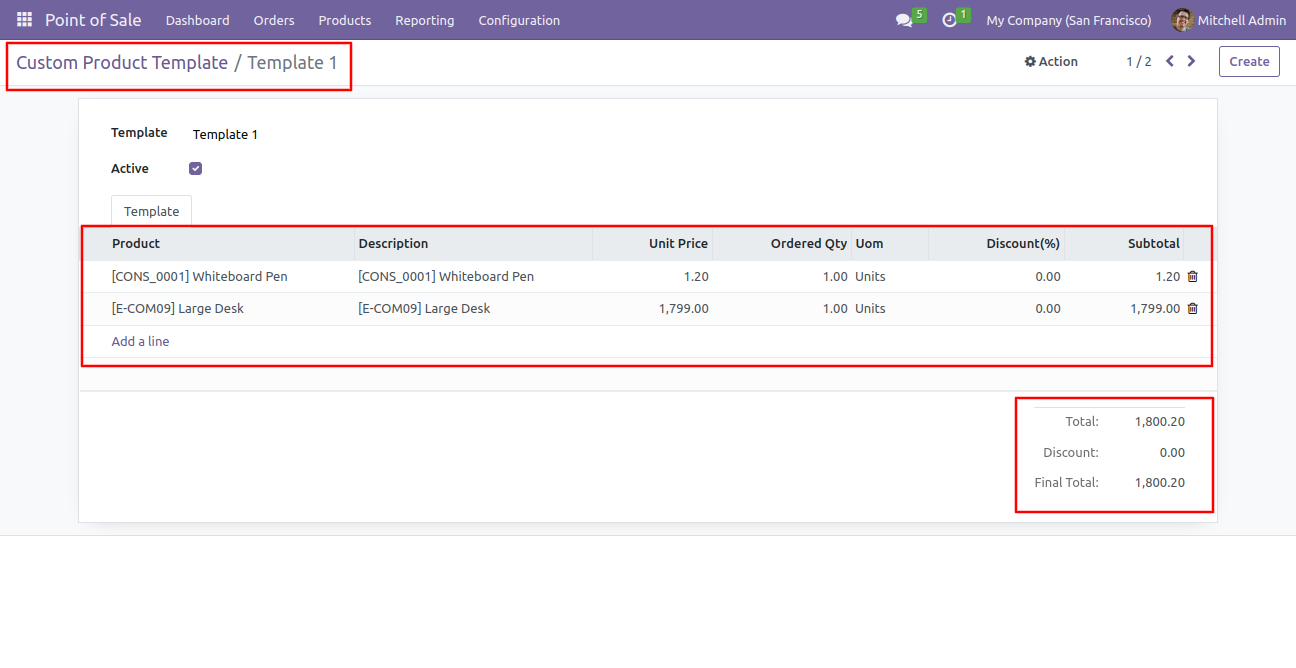 Version 16.0.1

| Released on : 05th November 2022