Point Of Sale Default Invoice

This module activates the invoice button by default in the POS. Here the invoice button is selected so when an order placed invoice generates automatically.
Related Modules

Features

Generates invoices automatically in the POS session.
We have the below configuration options:

A) Enable POS Default Invoice: If this option is ticked then it generates the invoice automatically. If this option is unticked then it does not generate the invoice automatically.
Tick the "Enable POS Default Invoice" to generate invoices automatically.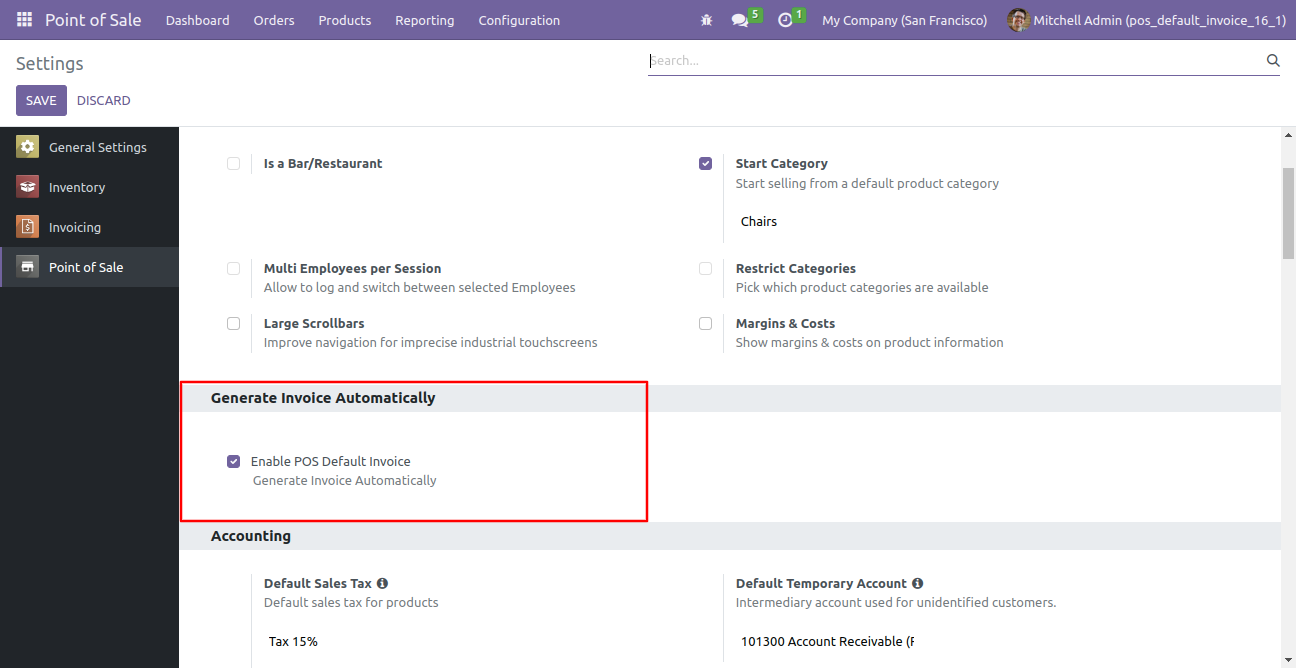 The invoice button is selected by default.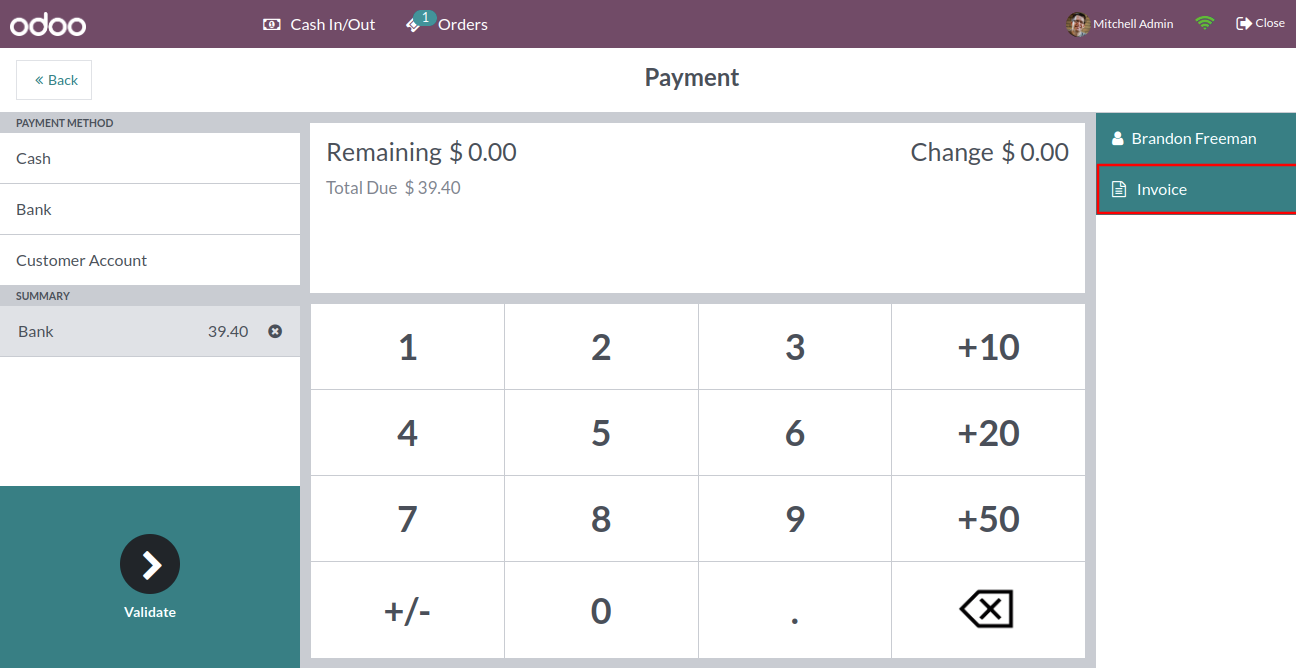 In the backend also our order state changed to invoiced.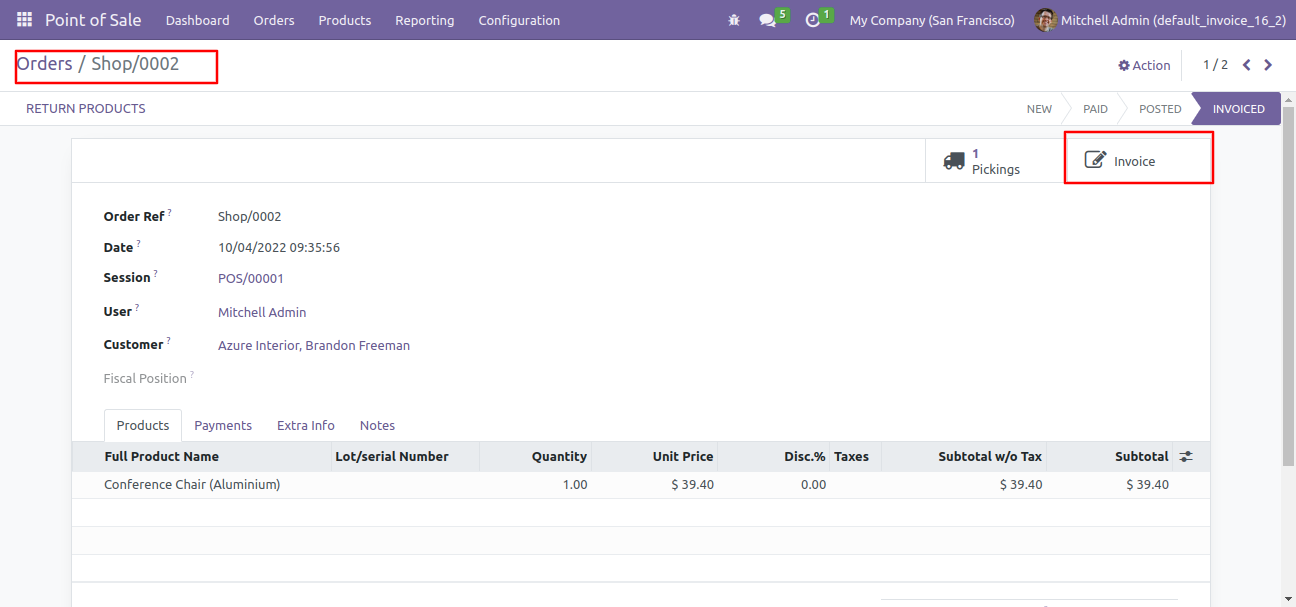 Invoice paid view.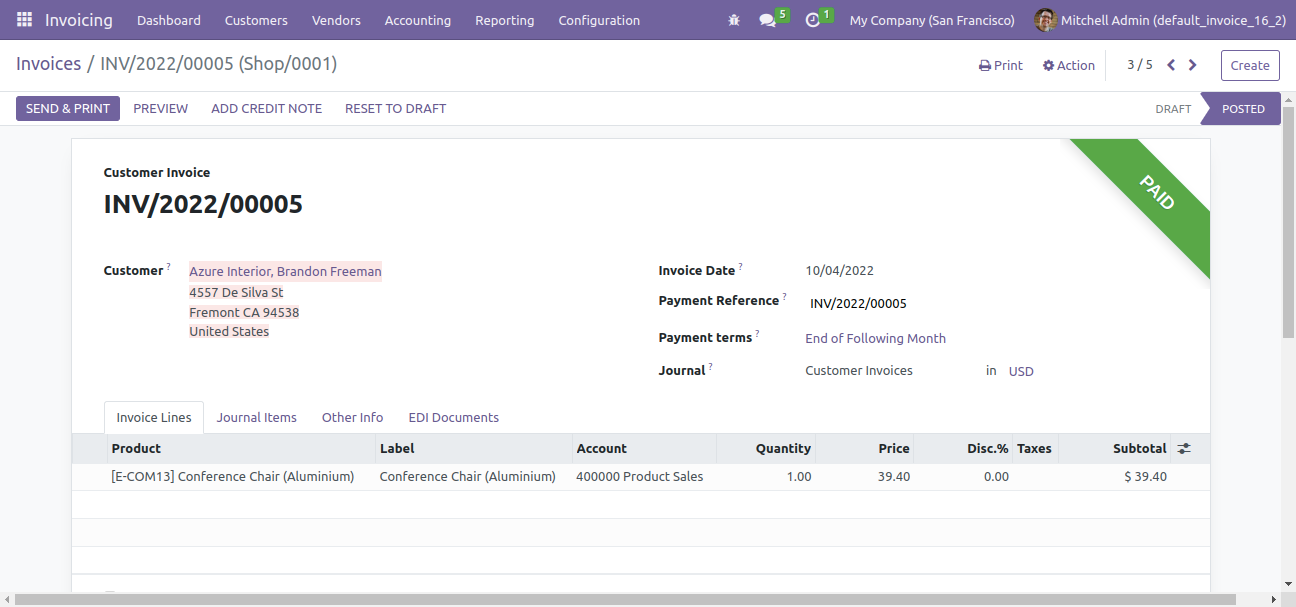 Version 16.0.1

| Released on : 17thNovember 2022