Popup Alert Website
---
This module useful to show simple popups, advertisement banner, New Product Information, Alert Message, Warning, Notifications, Work portfolio, Disclaimer Content, Any information on the website.
Features
---
Easy to use.
Html content description layout.
Image Banner support.
Multi Website supported.
No special configuration required just install it and cheers!
This module saves your important time.
It reduces human efforts.
Version
---
v11.0.2 (23
th
May 2020)
Multi language supported.
v11.0.1 (20
th
May 2020)
In website settings, Tick "Popup Message" option and fill related fields in order to show popup. you can also put image and format text as you want in message field (Html content description).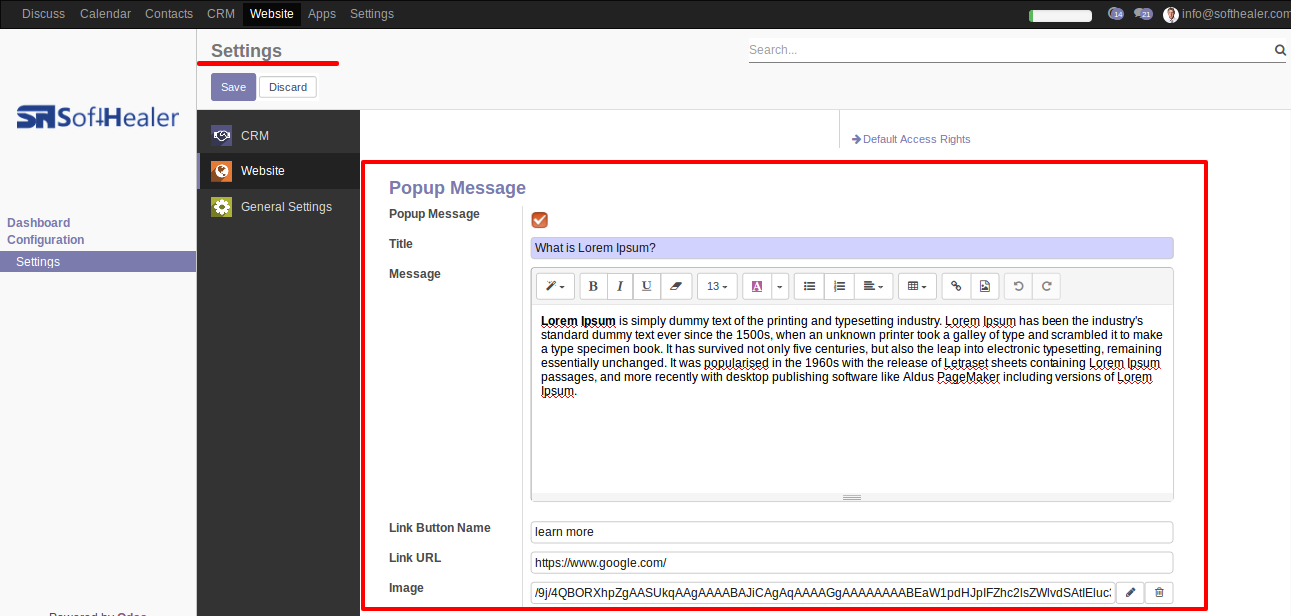 Website popup looks like below.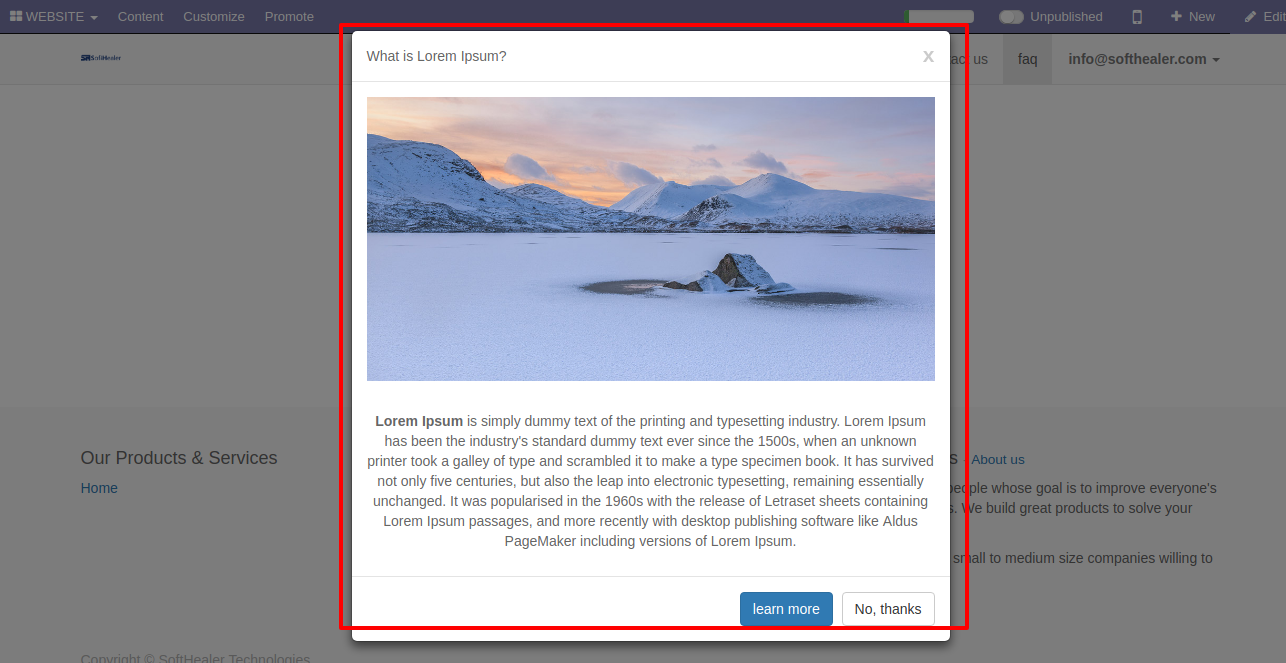 Help & Support
You will get free support and assistance in case of any issues