POS Partial Payment

Using this module customers can pay a partial payment of order. You can restricts the partially payment for all customers and you can allow partial payment feature for special customers as well. We provide filter option to filter partial payment from all the payments.
Features

Easy to pay partially in POS order.
You can allow special customers only to paying partially.
It shows alert if any customer try to make partial payment who are not allow to make it.
You can filter partial payments from POS order screen.
This module saves your important time.
Tick the check box in POS shop.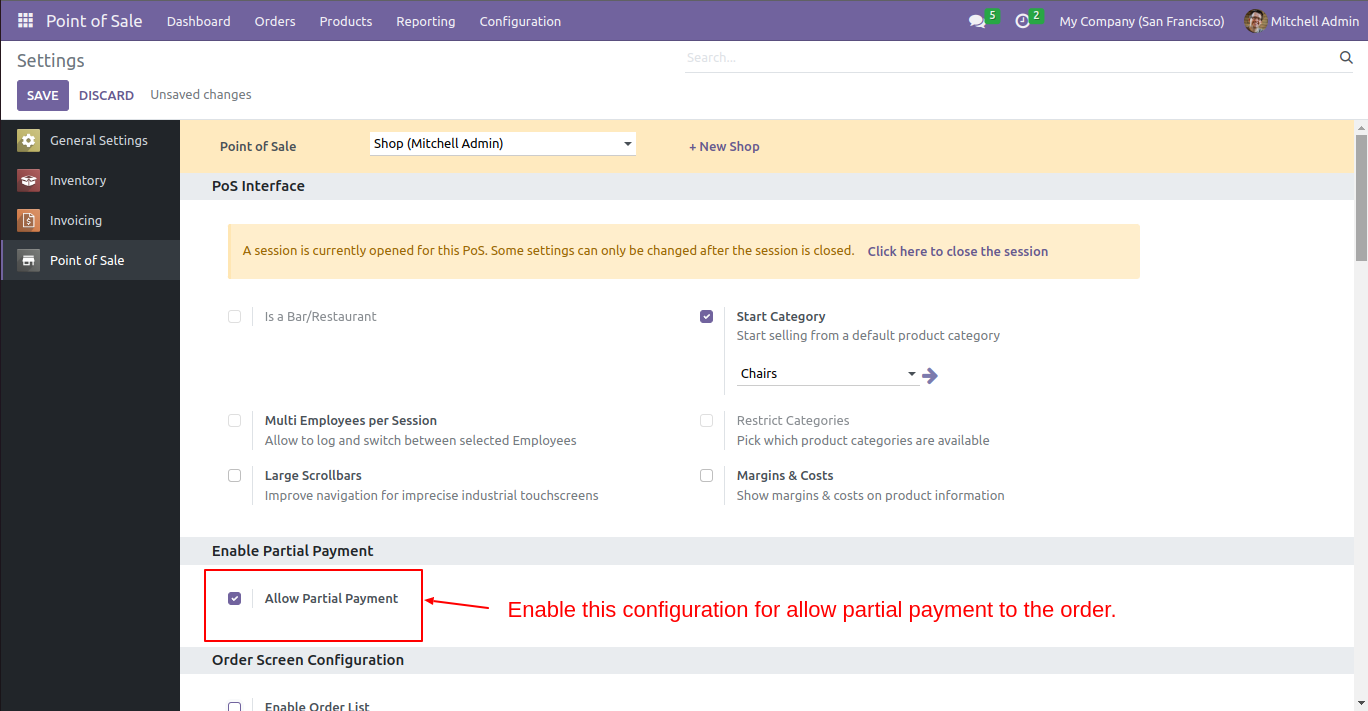 Customer is not paying full amount still its allow to validate order.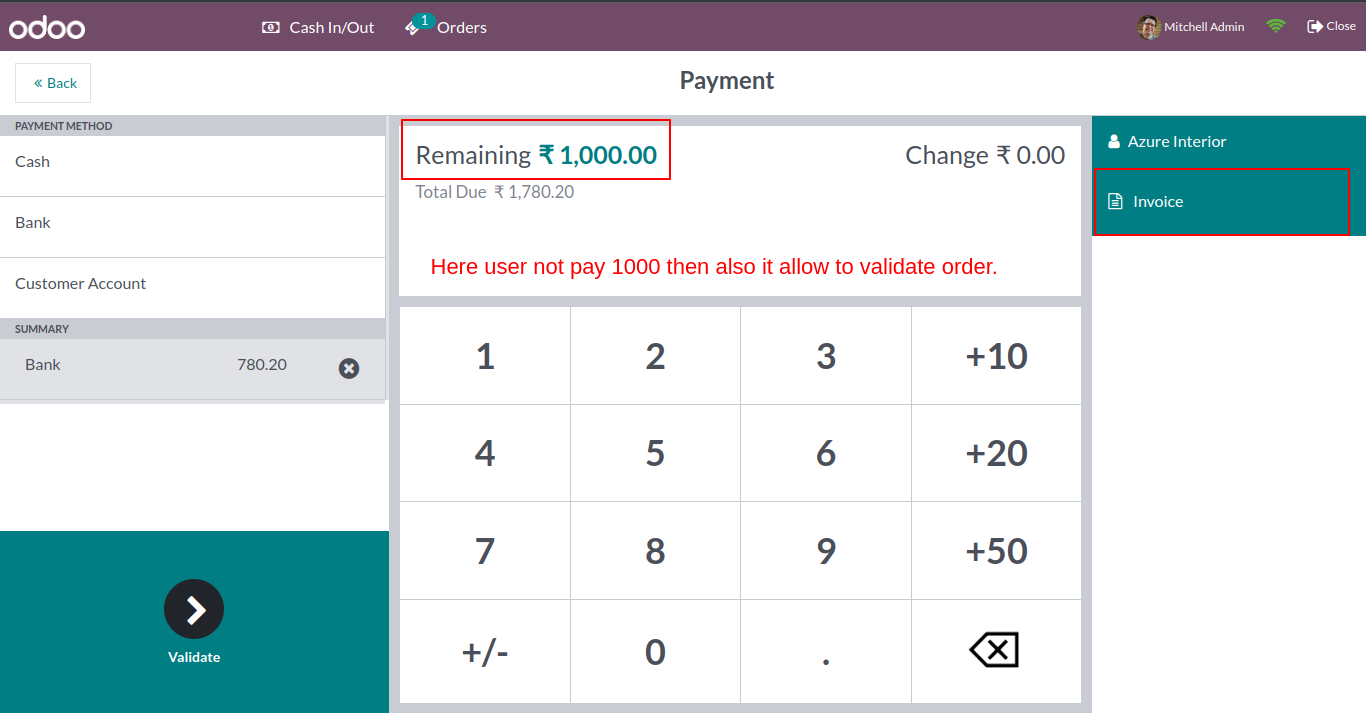 This amount shows in pos order as due amount.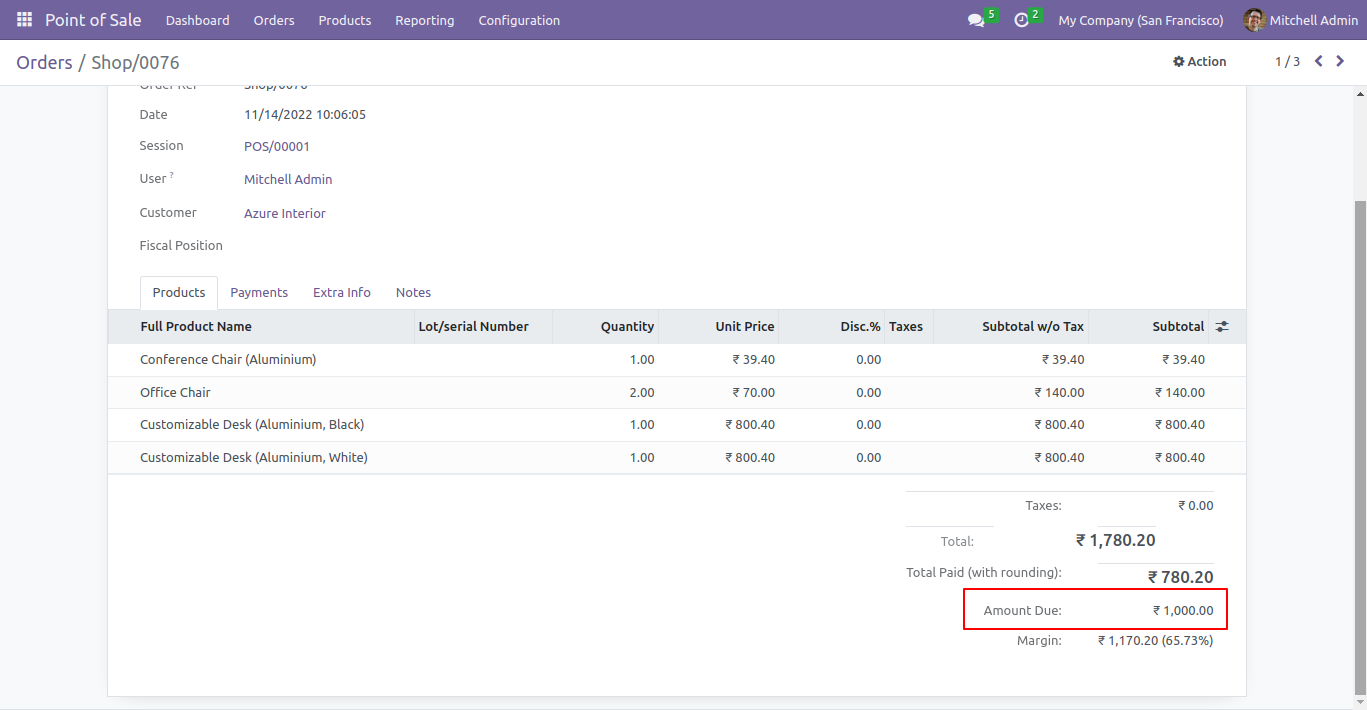 Partially paid status show in pos order.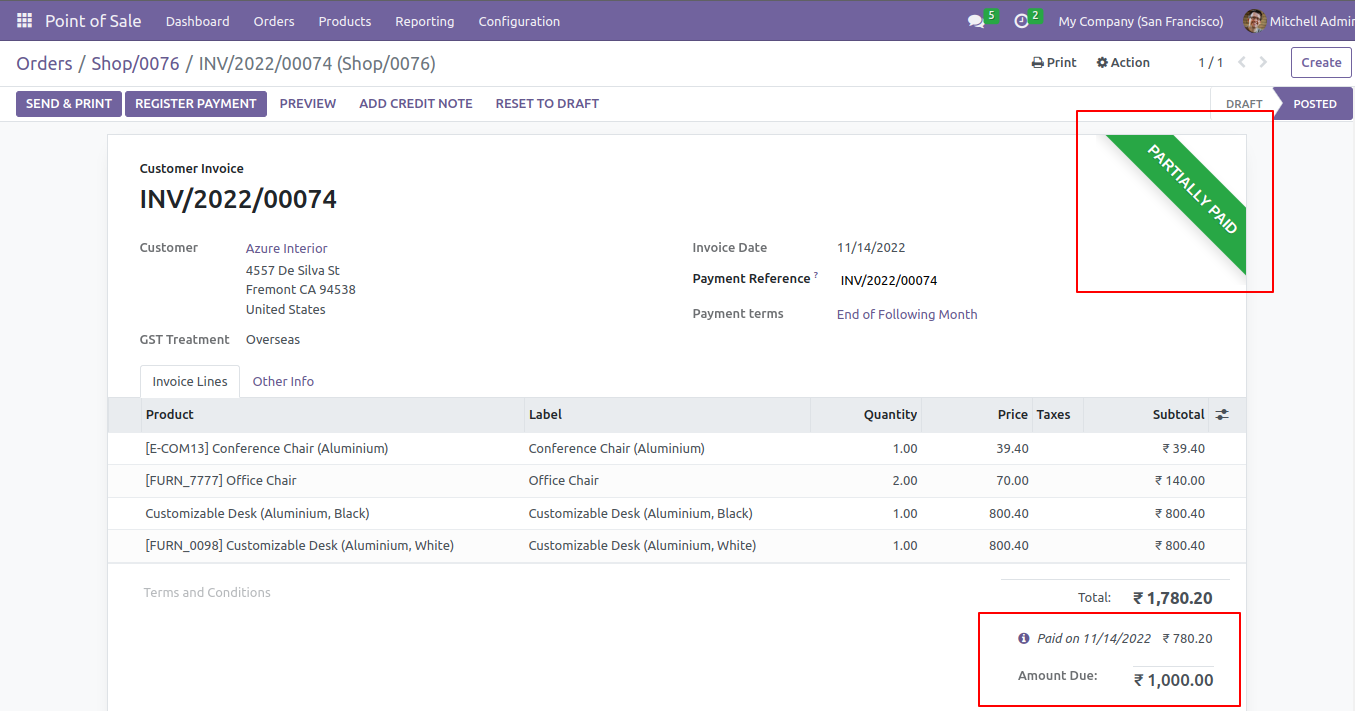 Tick "Not Allow Partial Payment" checkbox for customer who is not allow for partial payment.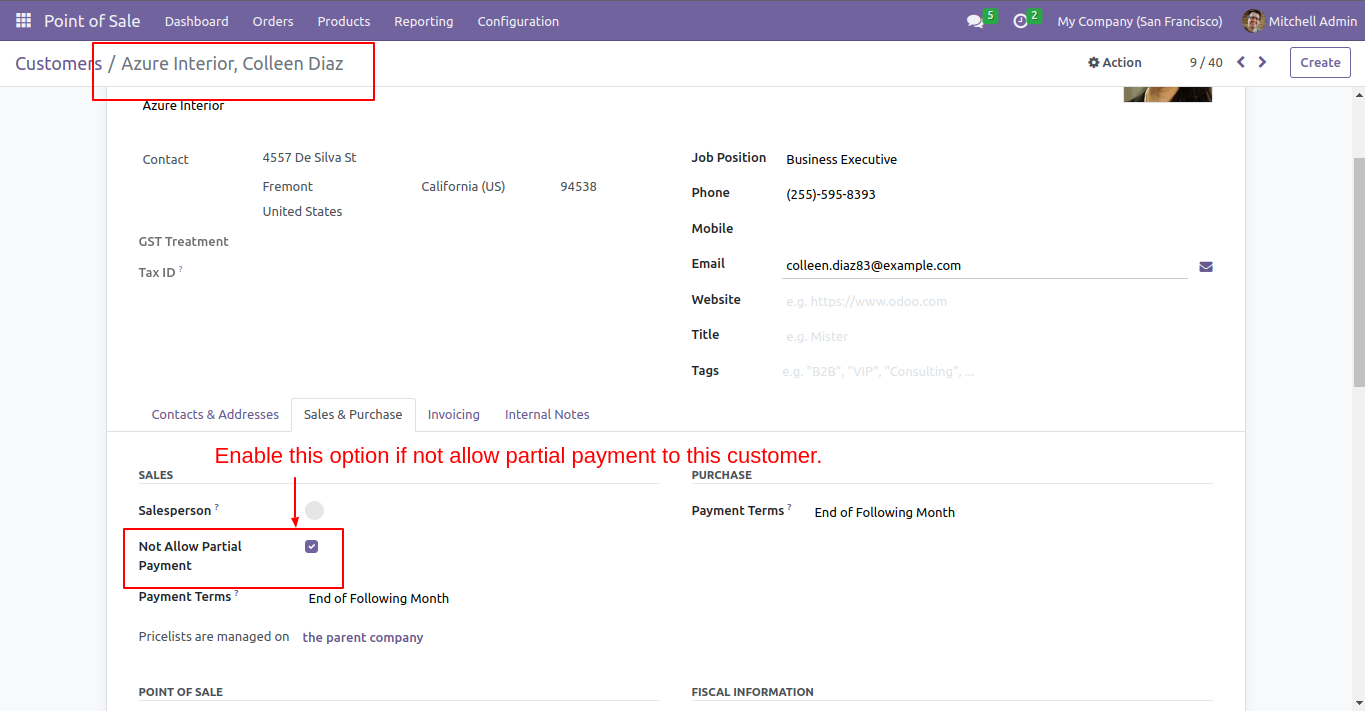 Now make an order and pay the partial payment.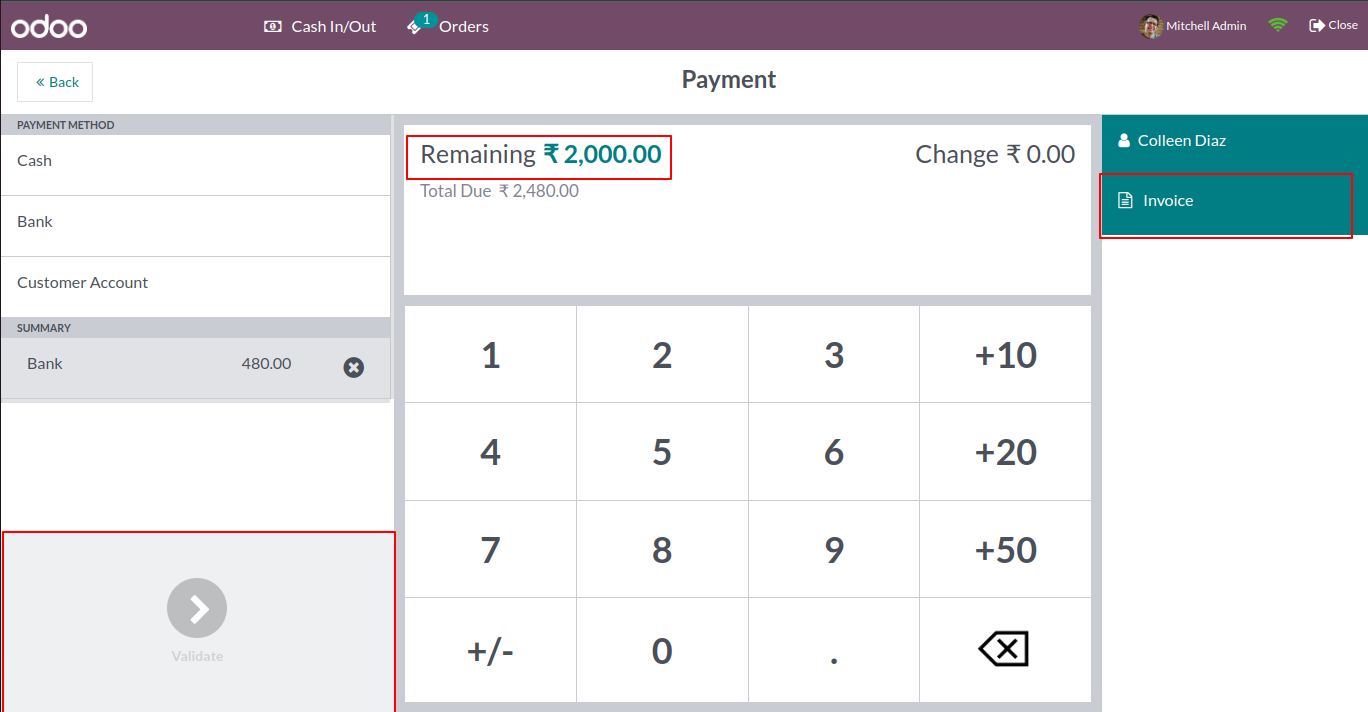 Check the tickbox "Allow To Pay Order" to pay due amount of customer.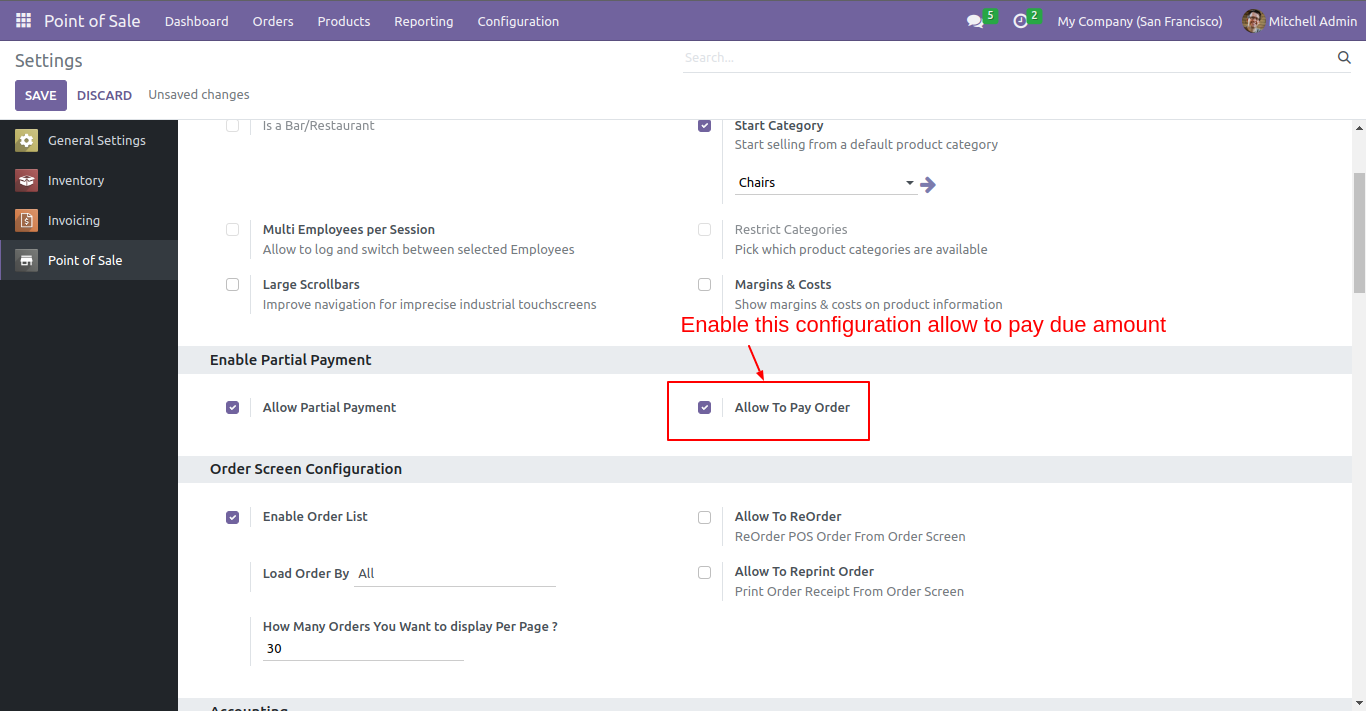 Select partial order in order history.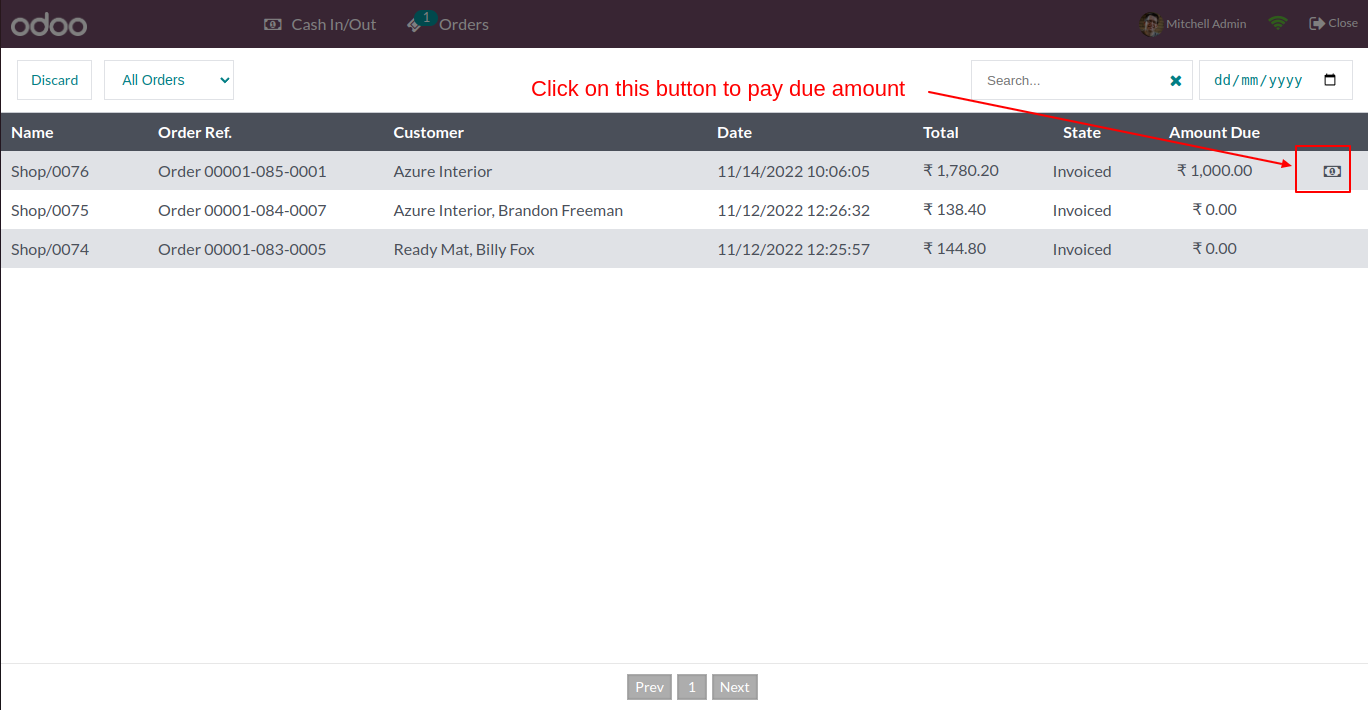 It will opens the payment window pay the due amount.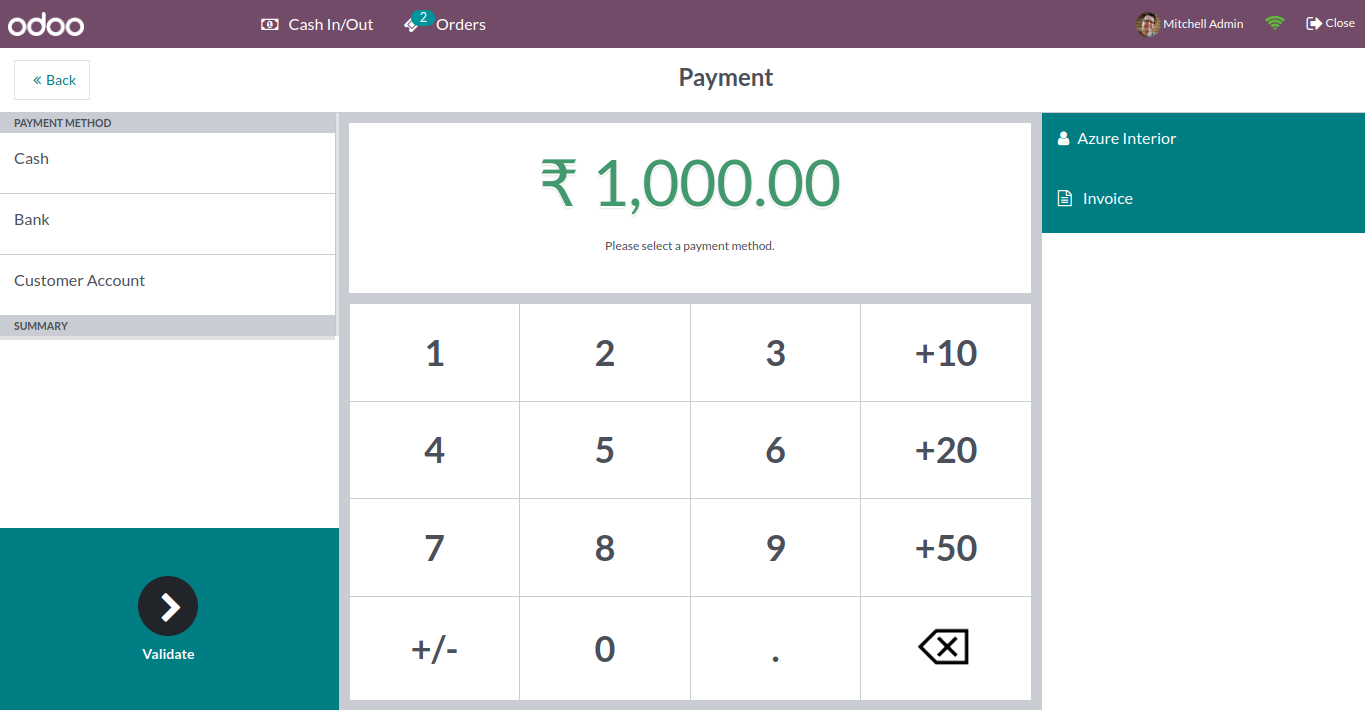 Order is fully paid.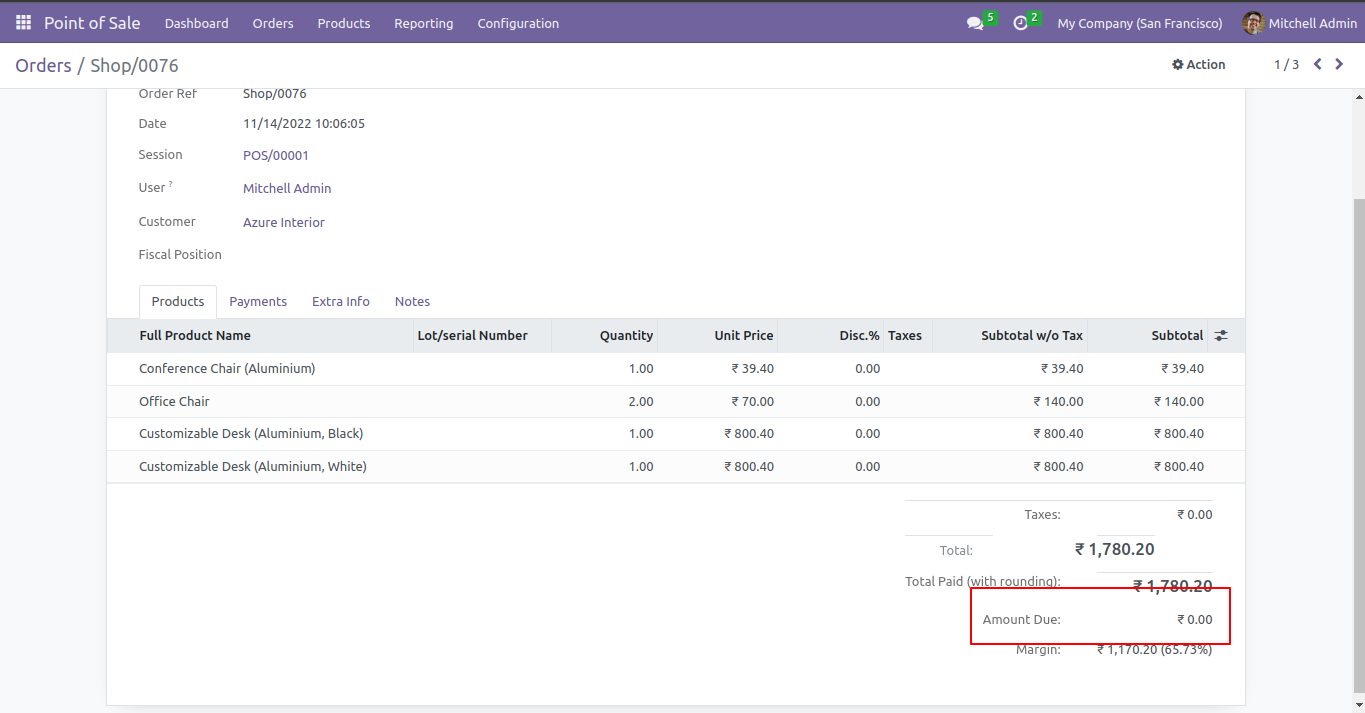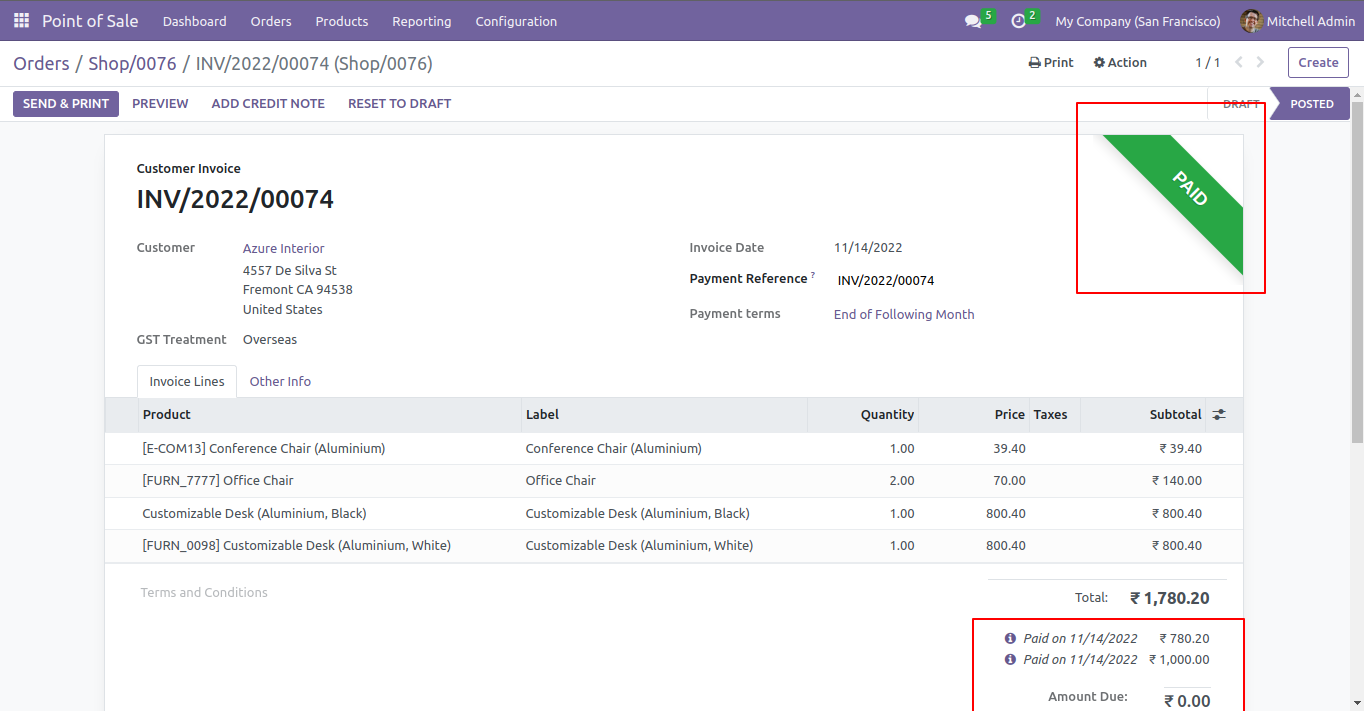 You can filter partial paid orders.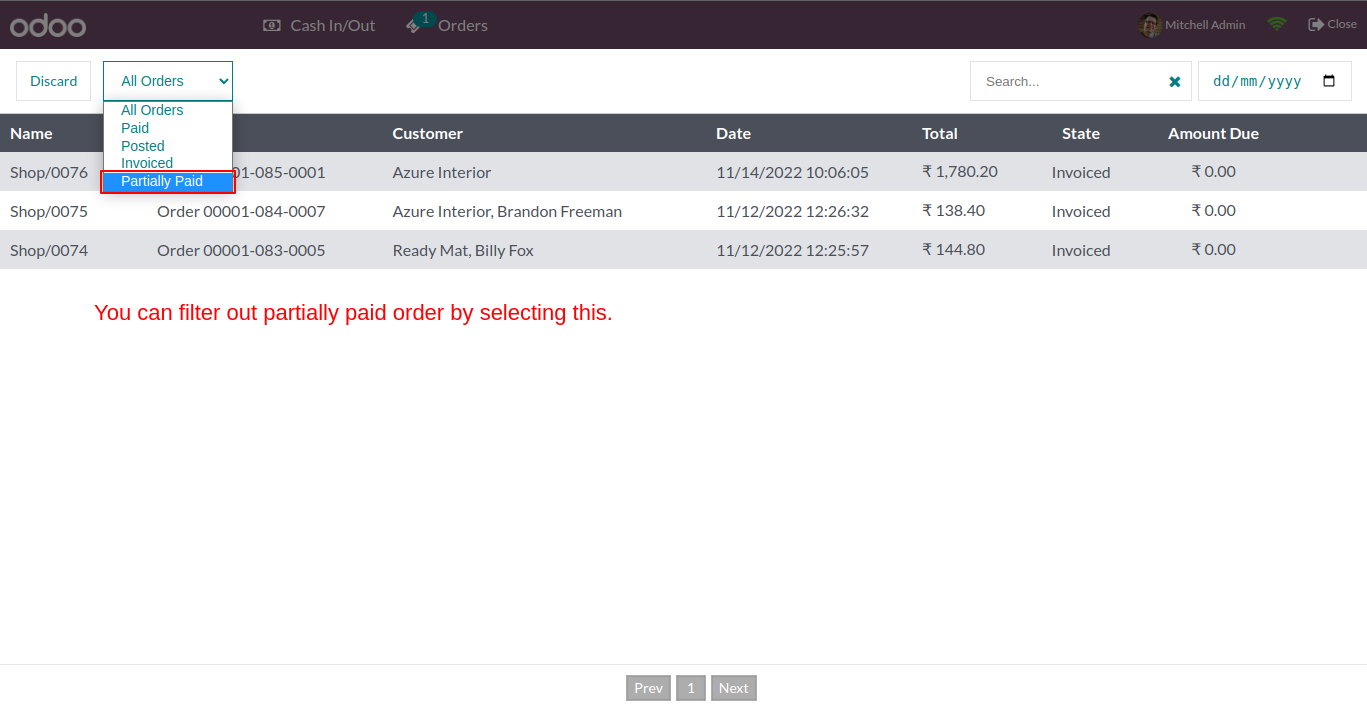 If you paid partially without invoice, You can not pay partially payment.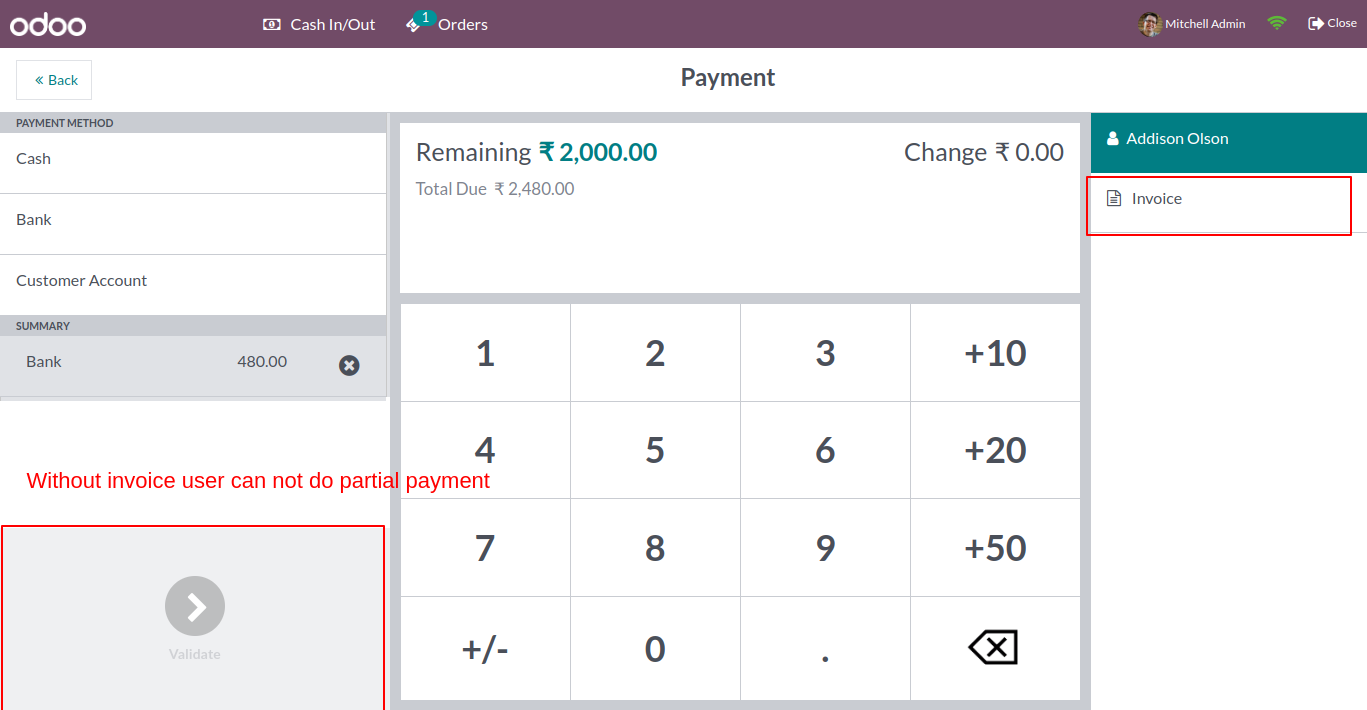 Version 16.0.1

| Released on : 14thNovember 2022