Point Of Sale Order Double Verification

The module's purpose is to set double approval on point-of-sale orders. Double Approval requires two separate people to authorize a transaction. The first person is responsible for creating the order (known as the pos user/salesperson), while the second person checks and approves the order (known as the validator). Double Approval clearly protects from making a mistake from the process. Only the validator can validate/confirm POS orders. Validator has to set a limit on the POS order, when the limit is exceeded, the POS user is unable to create a new order until the validator validates/confirms the order.
Hot Features

Double Approval On POS Orders
Quickly Validate Mass Orders
Features

You can set double approval on point of sale orders.
Only validator can confirm pos orders.
Easy to set maximum POS order limit for POS user.
Warning Arise on invalidated order limit is exceeded and POS user generates new order.
Validator can quickly validate and confirm a large number of orders.
You can generate the approvals in POS that fit your business needs.
We provide the below configurations,

A) Validator: Select users who can validate created POS orders.

B) Invalidated Limit: The validator put a limit of invalidated POS order numbers so after that limit user can not generate a new order.
Note

Please kindly note once the order proceeds then it will be not revert back, confirmation only just to double-check we are not doing any logical operation on the validator or confirmation part. all odoo standard procedures will be done when payment is done by the sale person.
Select validator and enter invalidated POS order limit.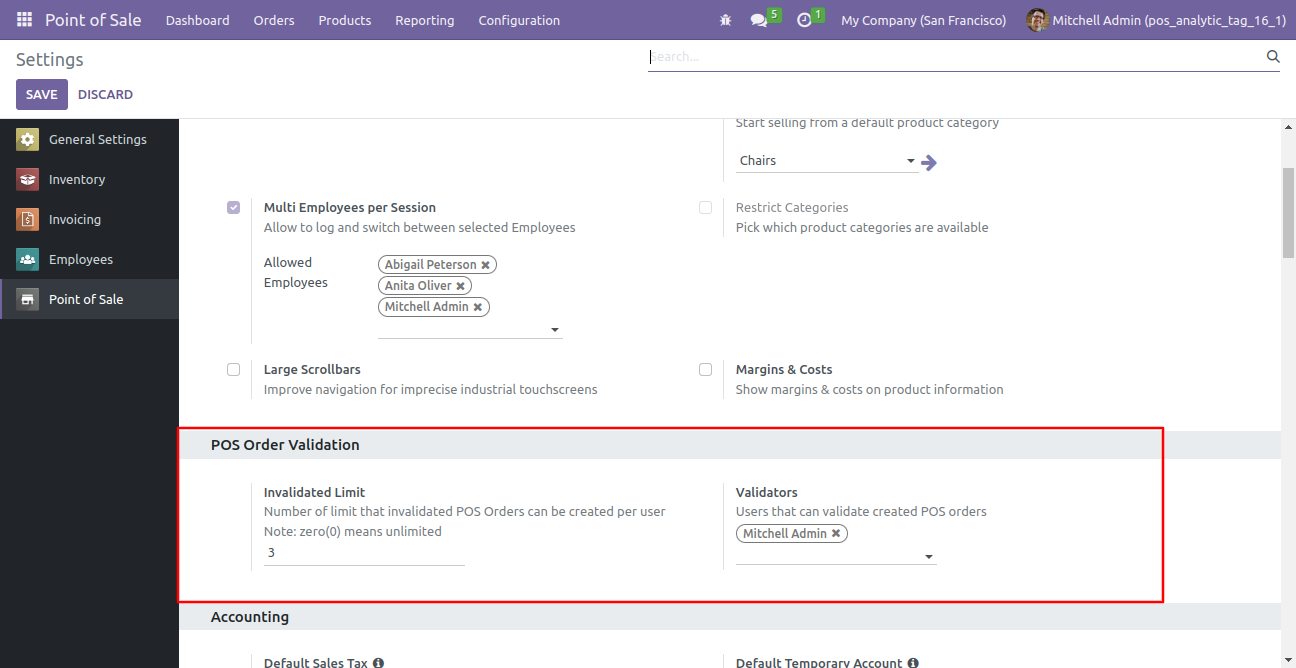 IF the validator is a cashier then the validator can see invalidated orders using the "Cashier Monitoring" smart button.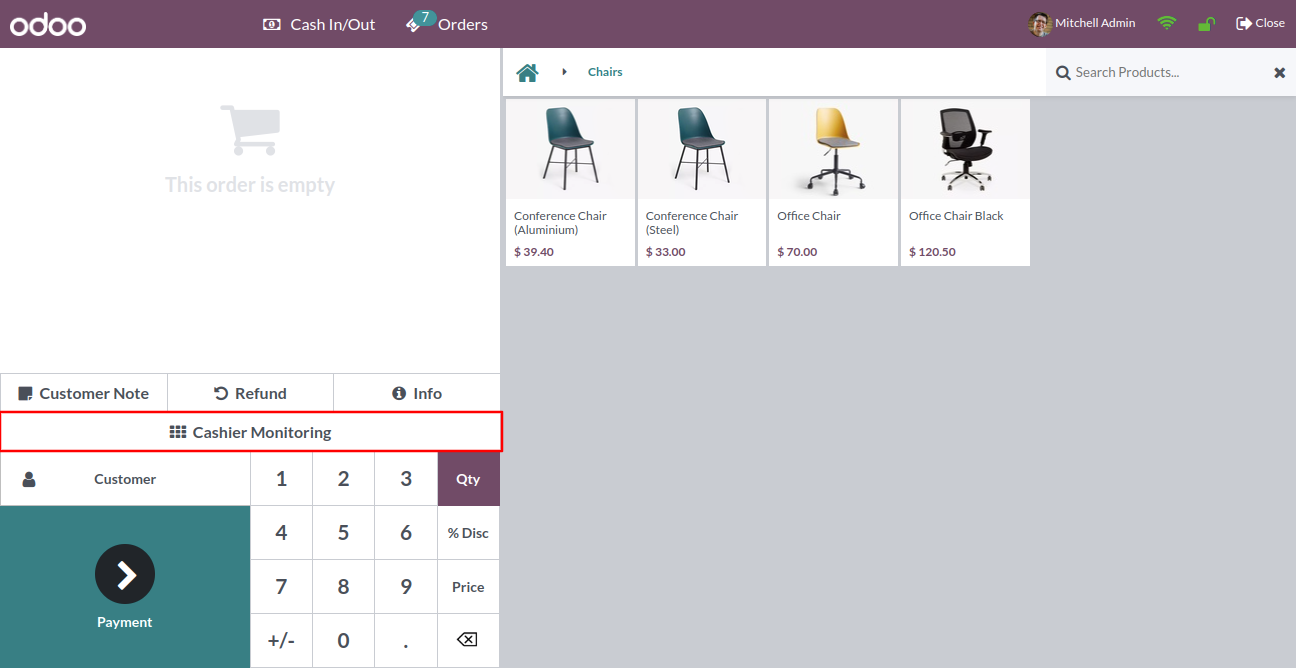 When you change cashier and make an order, if the cashier is a validator then your order is confirmed otherwise go for confirmation to the validator.
You can identify order is confirmed or not by the "Is Confirmed ?".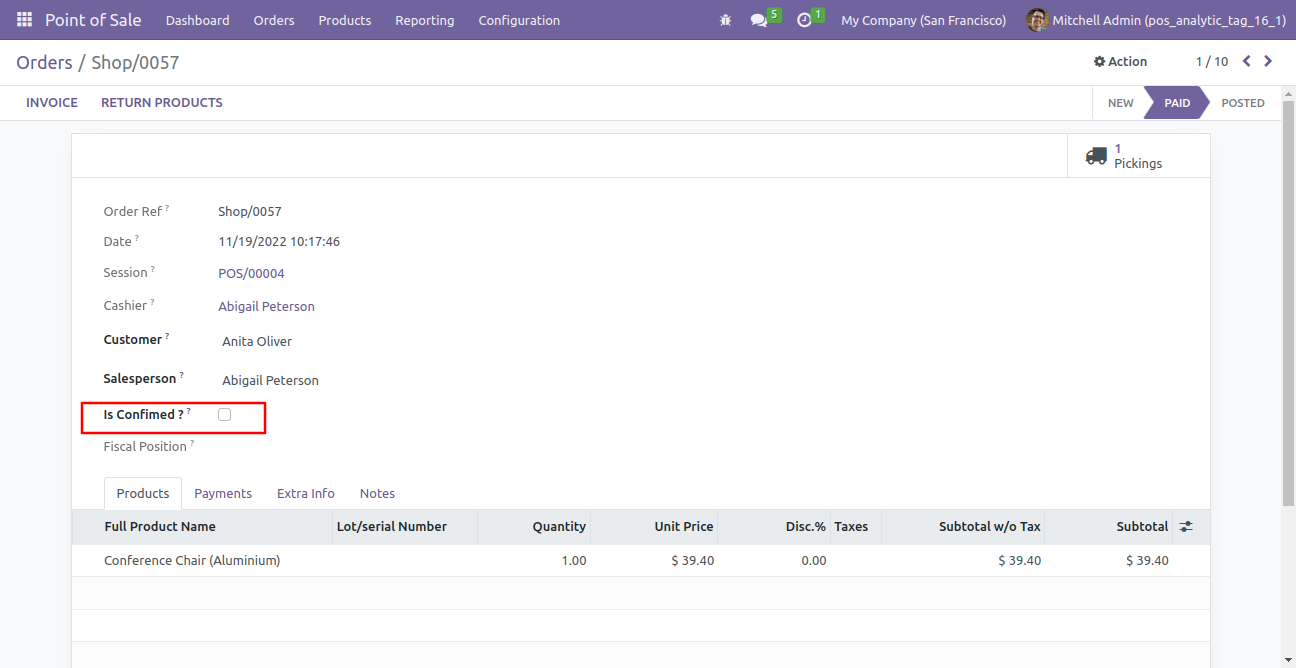 The order screen of invalidated order looks like this.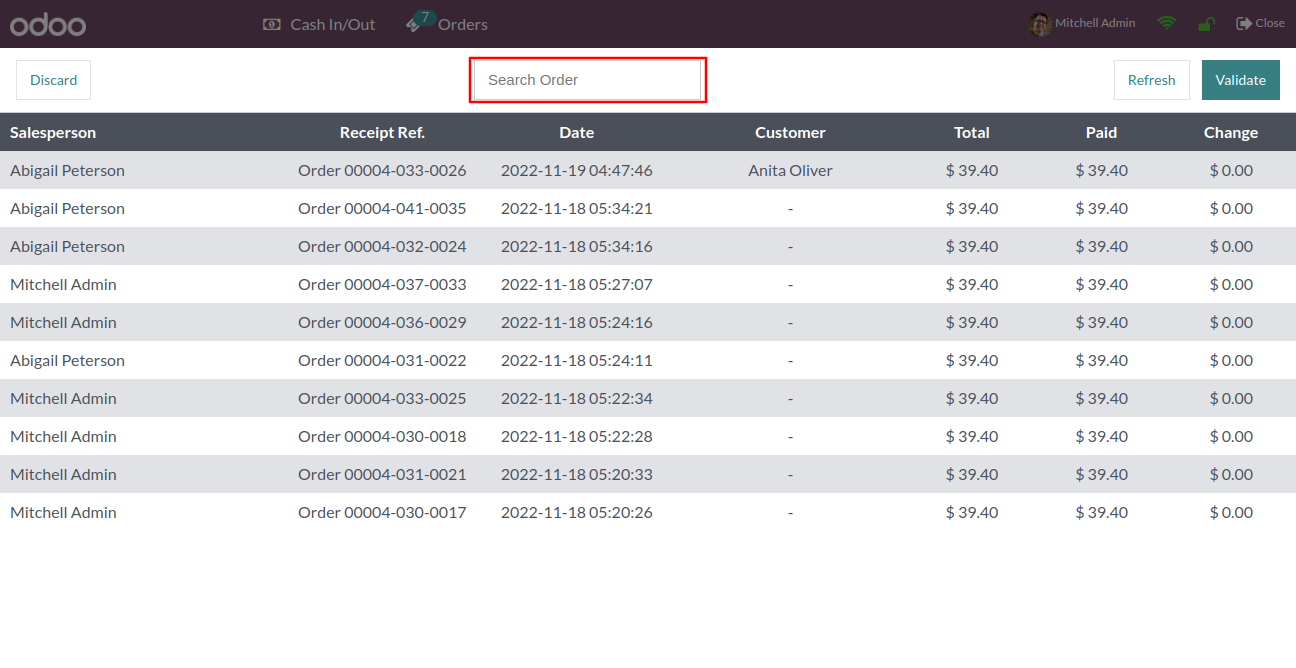 A validator can validate single order as well multiple order using the "Validate" button.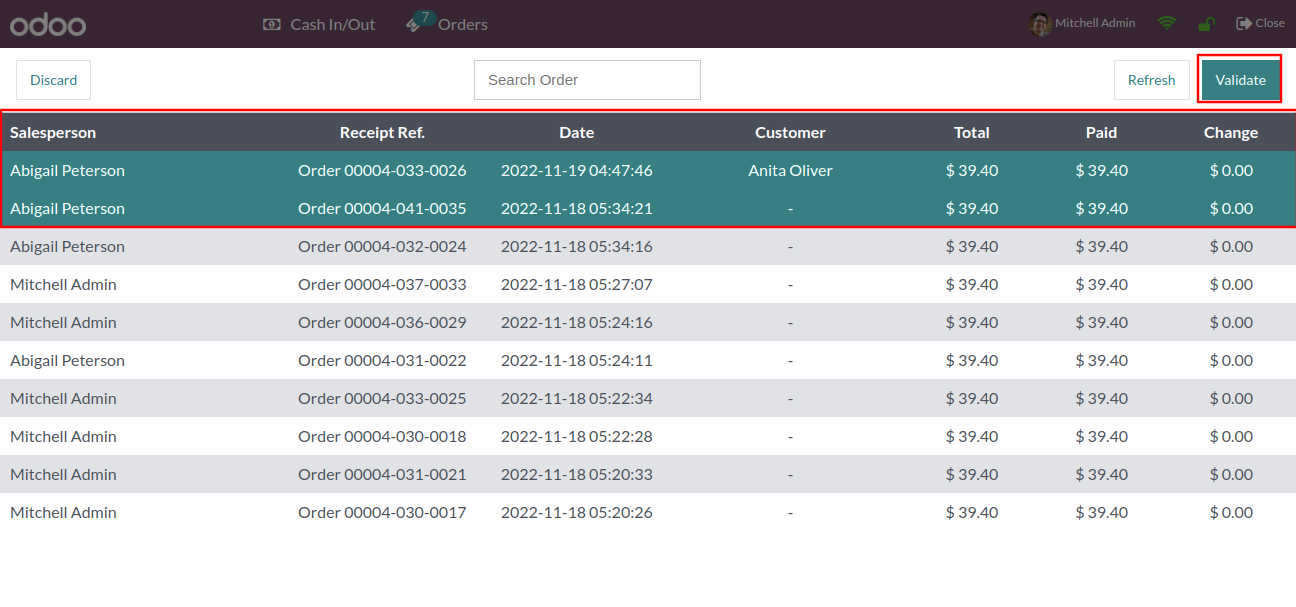 After order validation, it shows the validator name in the order and the "Is Confirmed ?" boolean is ticked.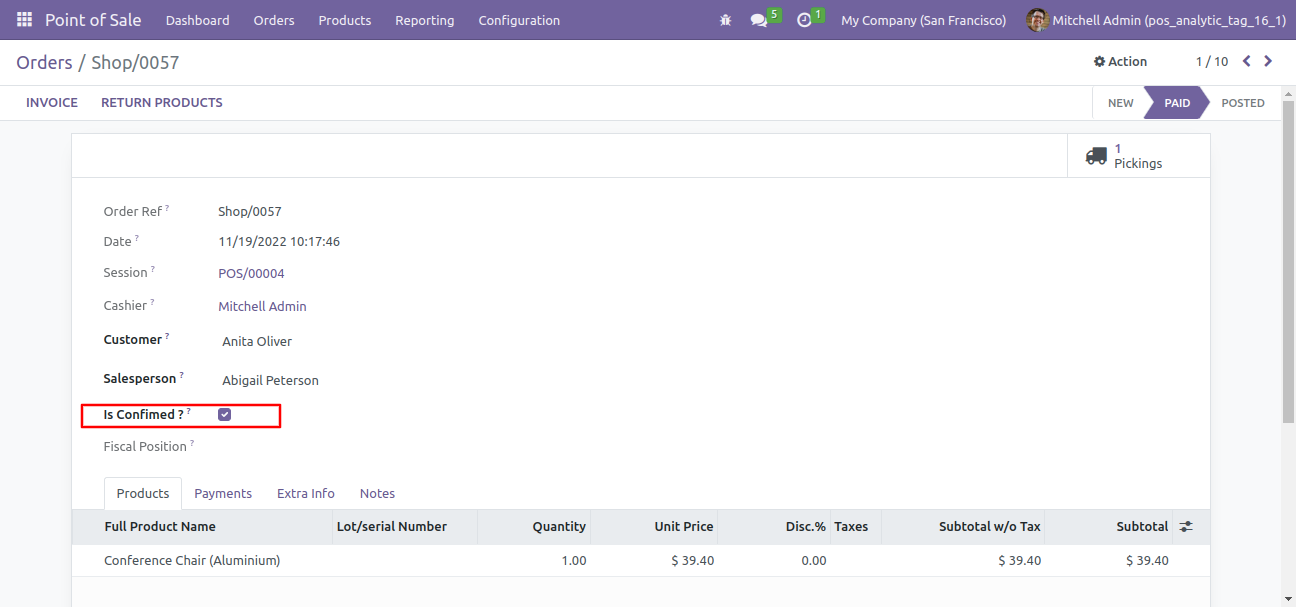 It shows an alert on the invalidated order limit is exceeded and the POS user generates new order.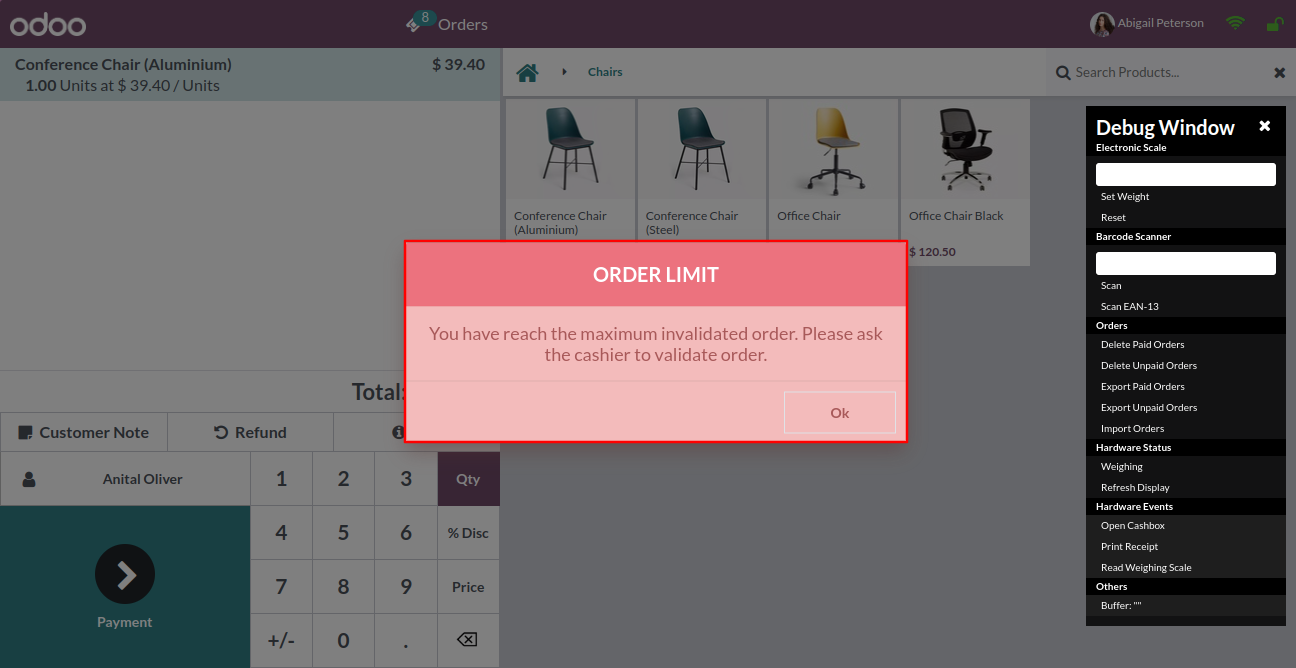 Version 16.0.1

| Released on : 5thDecember 2022