Parking Management System
This module provides a whole parking management system. slot content slot name, charges, time, late charges & subslot quantity when save subslot is automatically created also make membership of customer and member contents card that scan and park their vehicle effortlessly. If the customer is a public or one-time customer it pays and parks if the customer is late then pay extra charges based on the slot and print receipts. Send email notifications to member customers.
Hot Features
Scan and Pay Parking Charges
Recharge a Membership Card
Send Recharge Mail Notification
Pay Late charges Based on Time
Features
Easy to create a location, Parent location and vehicle.
Easy to create a Slot and sub-slot.
Easy to create members membership card and generate receipts.
One Member had more than one membership.
Easy to park vehicle with Membership card .
Easy to park vehicle with scan and pay option.
Any kind of vehicle Fits with the system.
Send an Email notification to a member customer.
Easy to Recharge card many times.
This module saves Your Important time.
Set the Journal and remaining amount for mail notification of member customer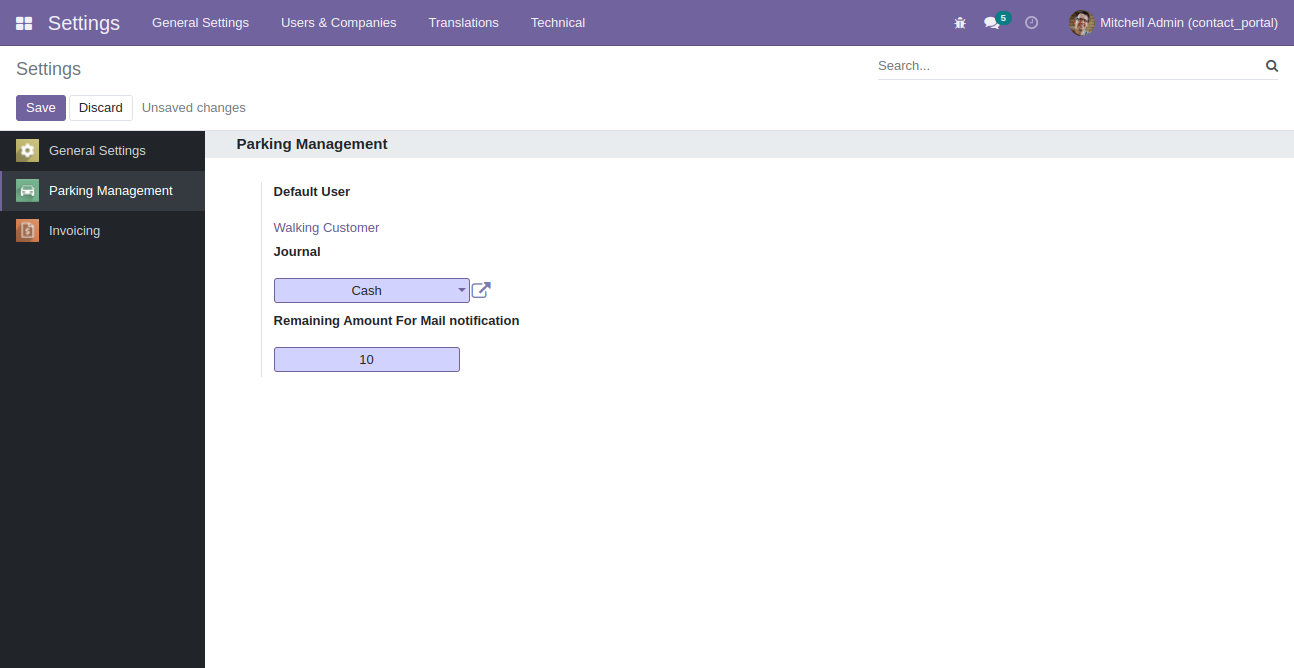 Select the user and set the access if employee then read only if manager then all.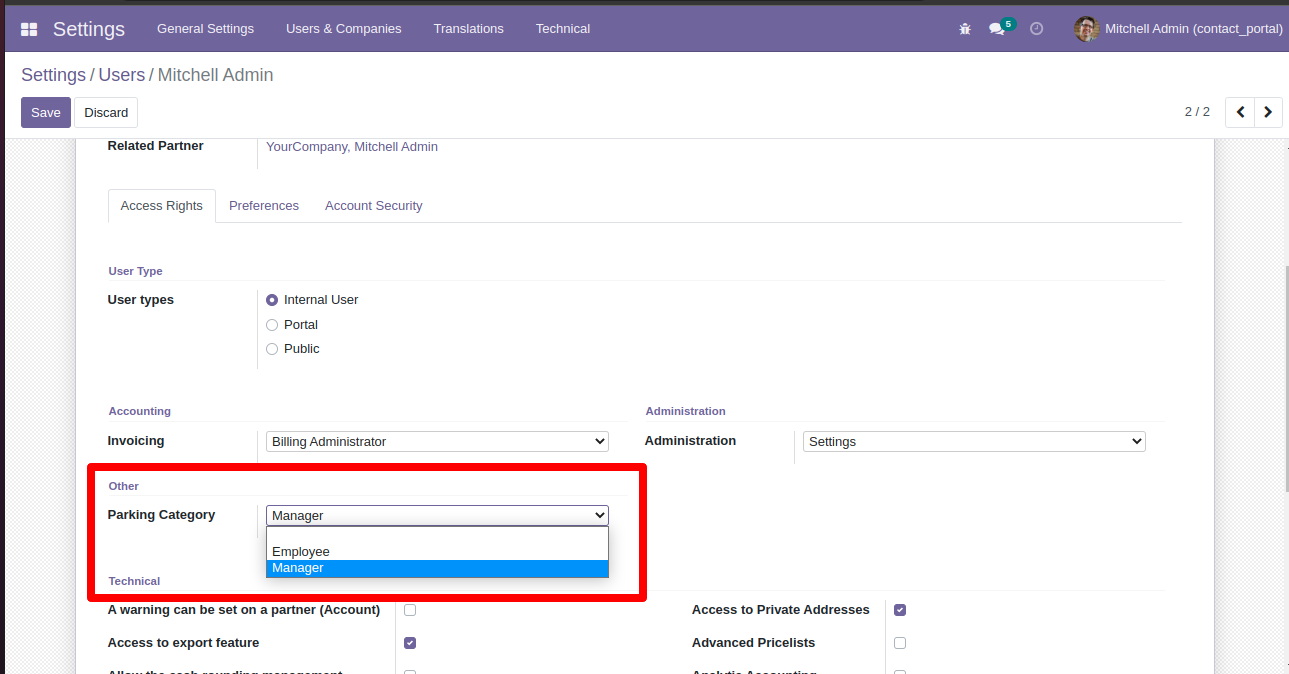 This is Dashboard of parking management.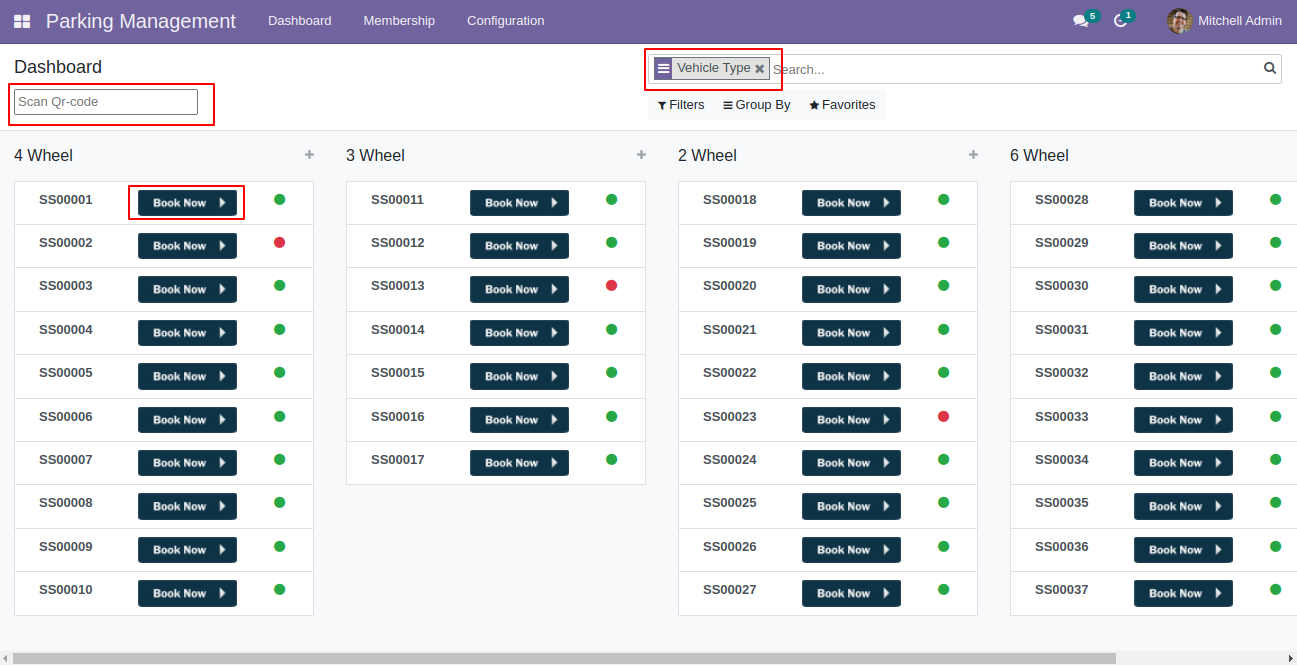 Create Location name and Select Parent Location.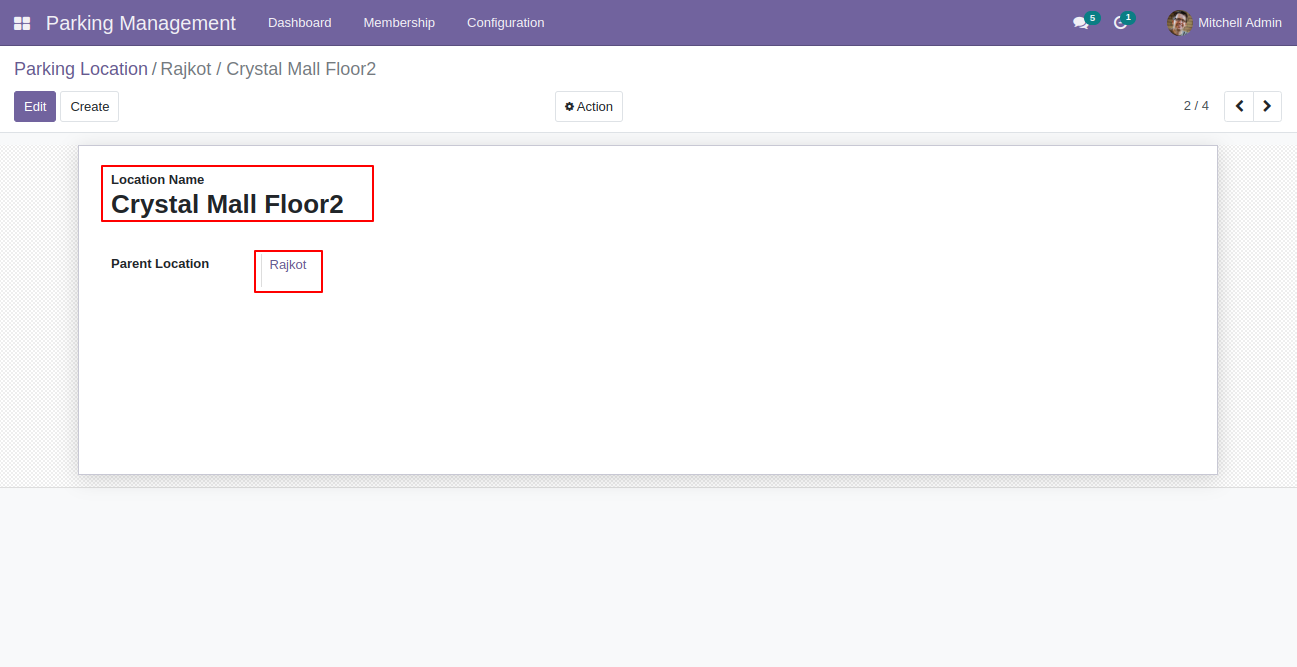 Create a vehicle that which type of vehicle parking space content.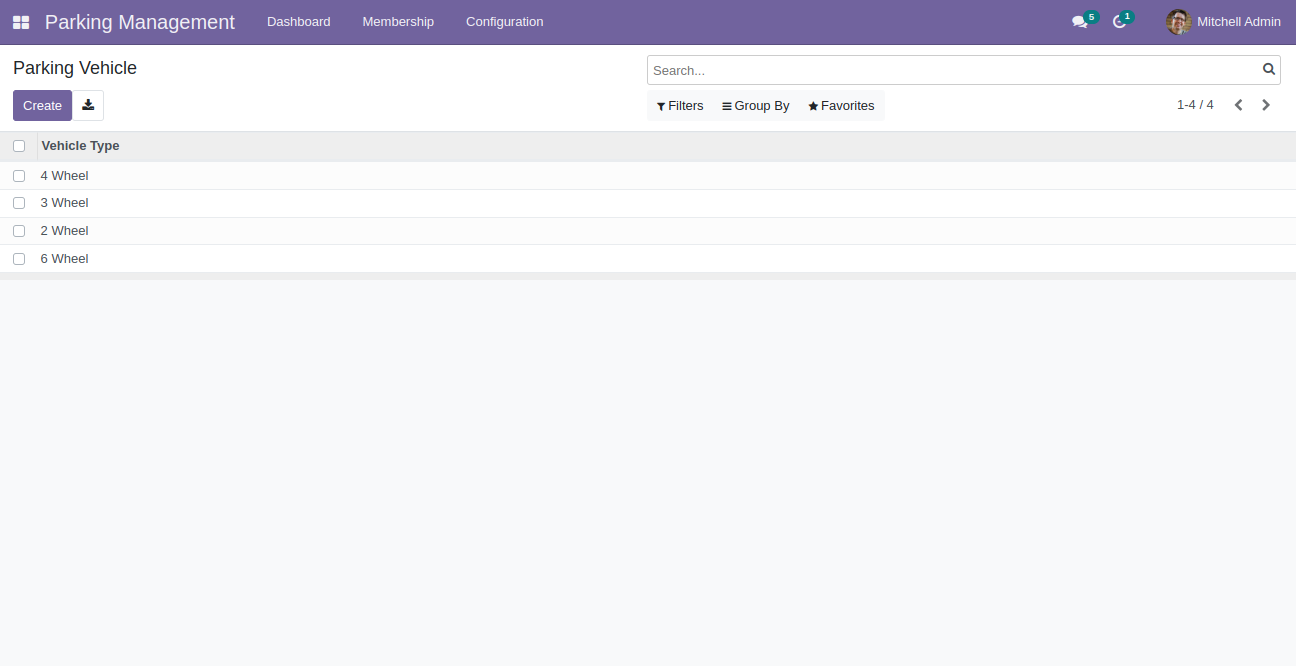 Here You can See the slot and subslot.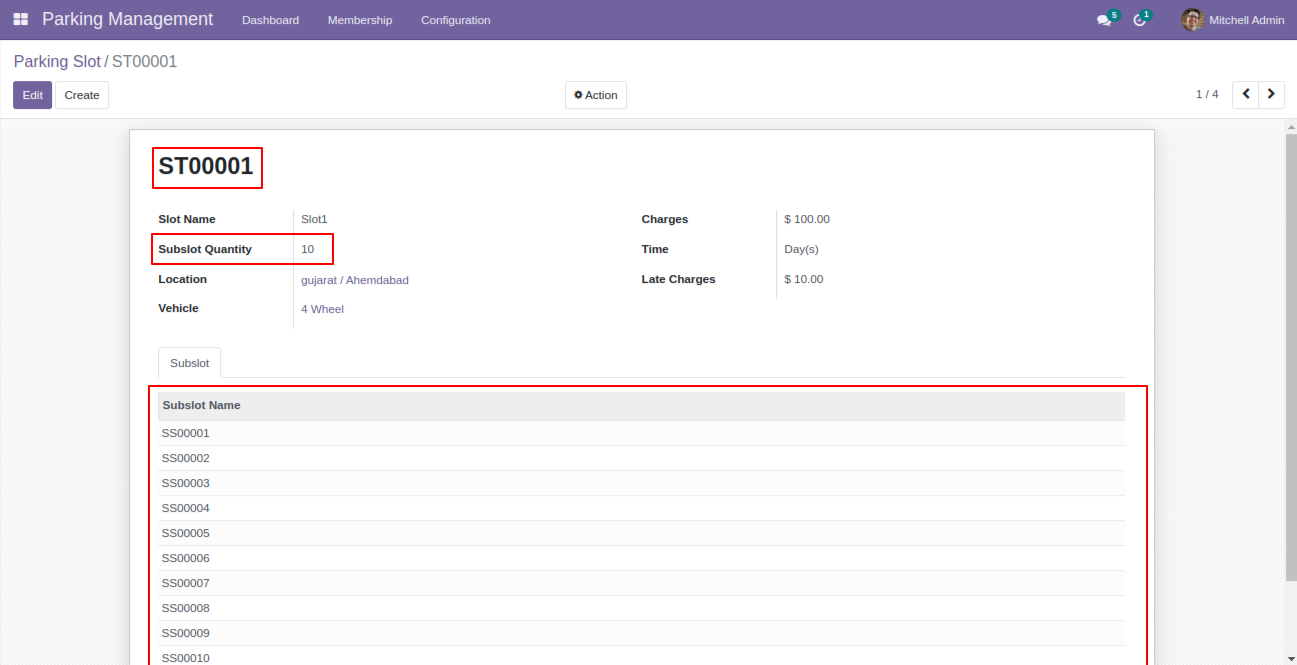 After that create slot and Add quantity, vehicle, charges and late charges and save. Subslot is automatically generated
Here You can see all Member in kanban view.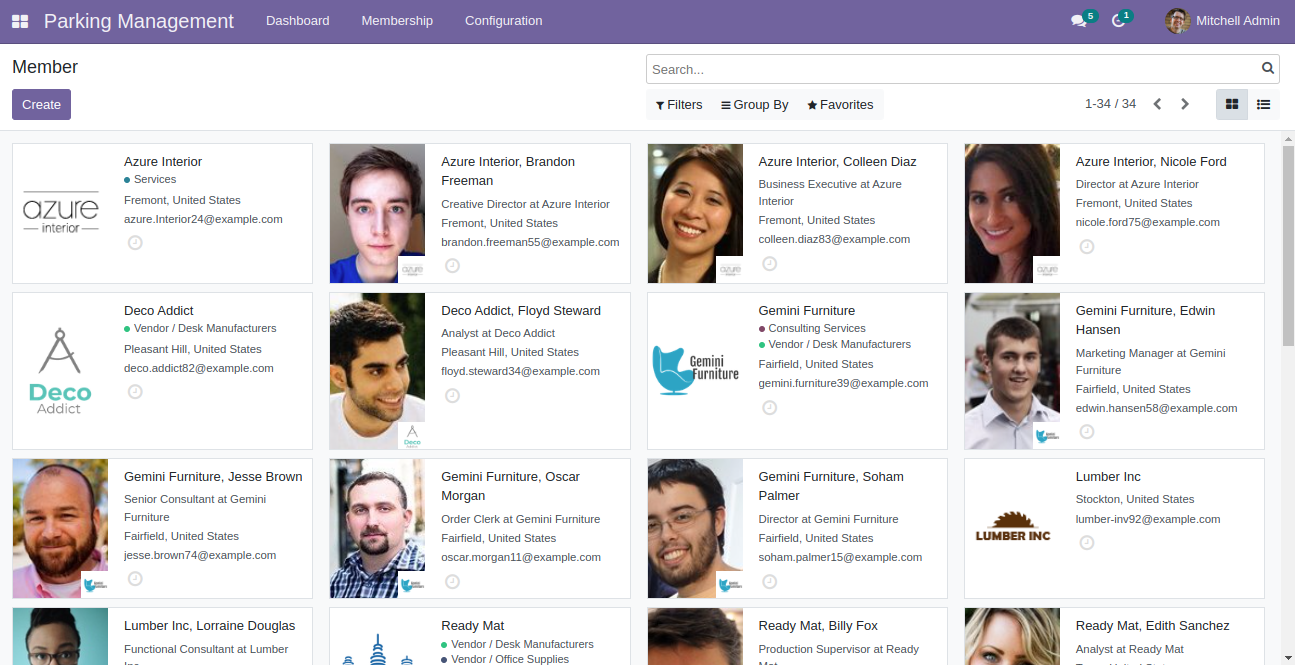 When any member is create by default is member checkbox is true.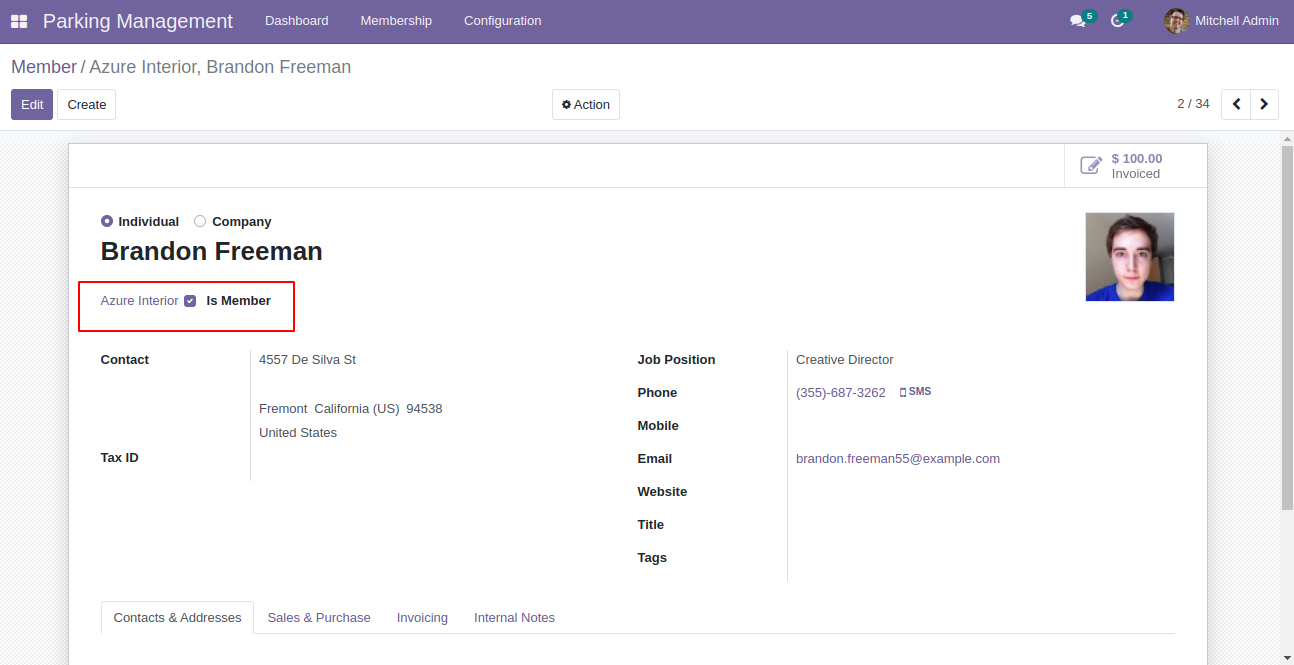 When member want pay for parking charges, Goto to Parking Membership Add details and add money After that create invoice.generate member ship No by clicking "Generate Badge".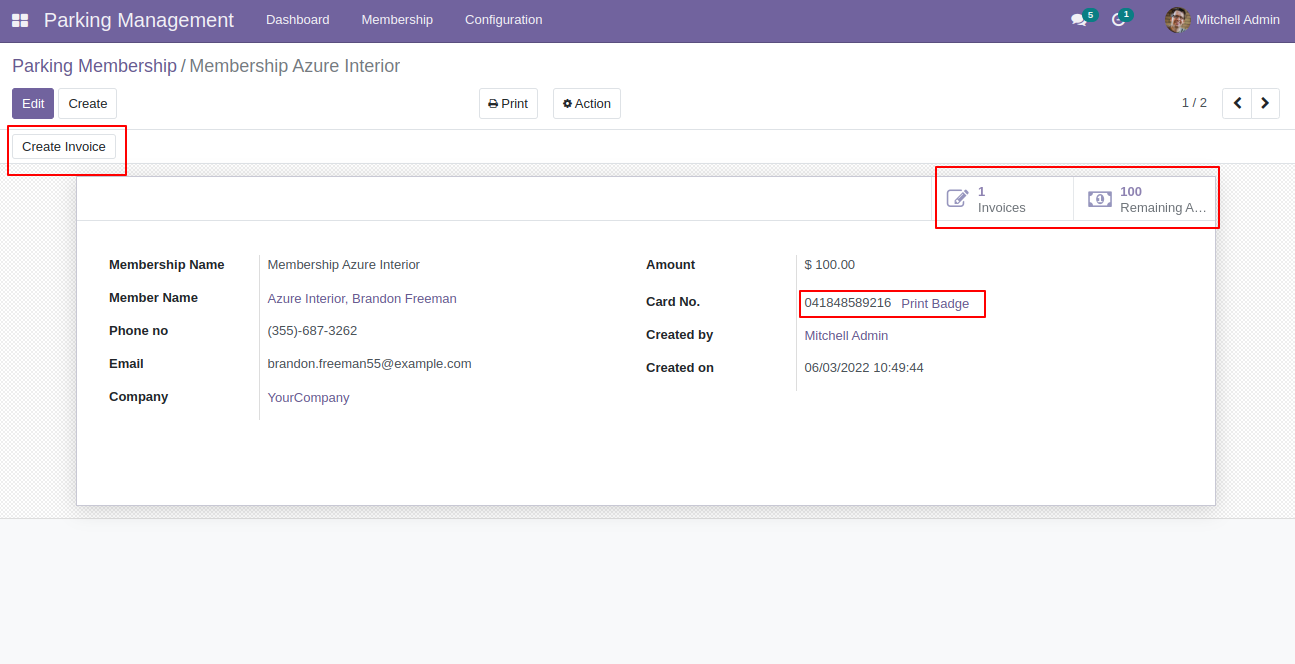 Membership card look like this.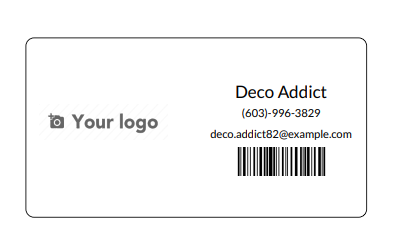 In the invoice membership name and total Amount show Here.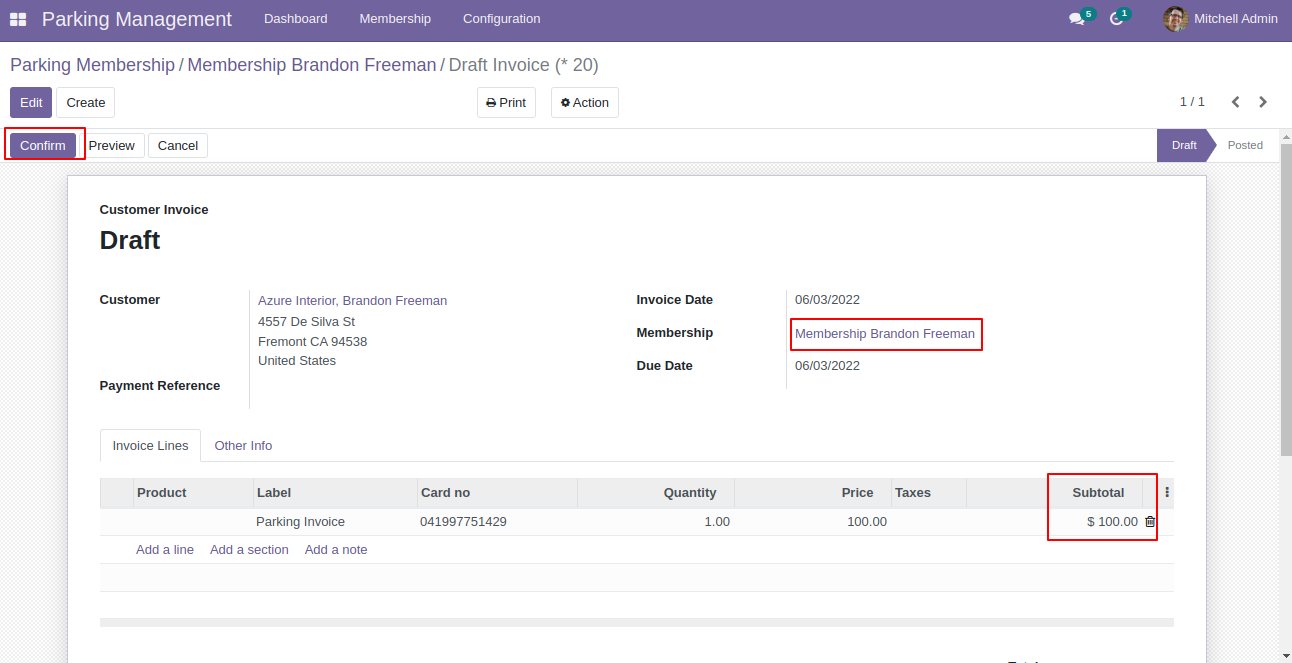 After click on register Payment Pay Your Amount.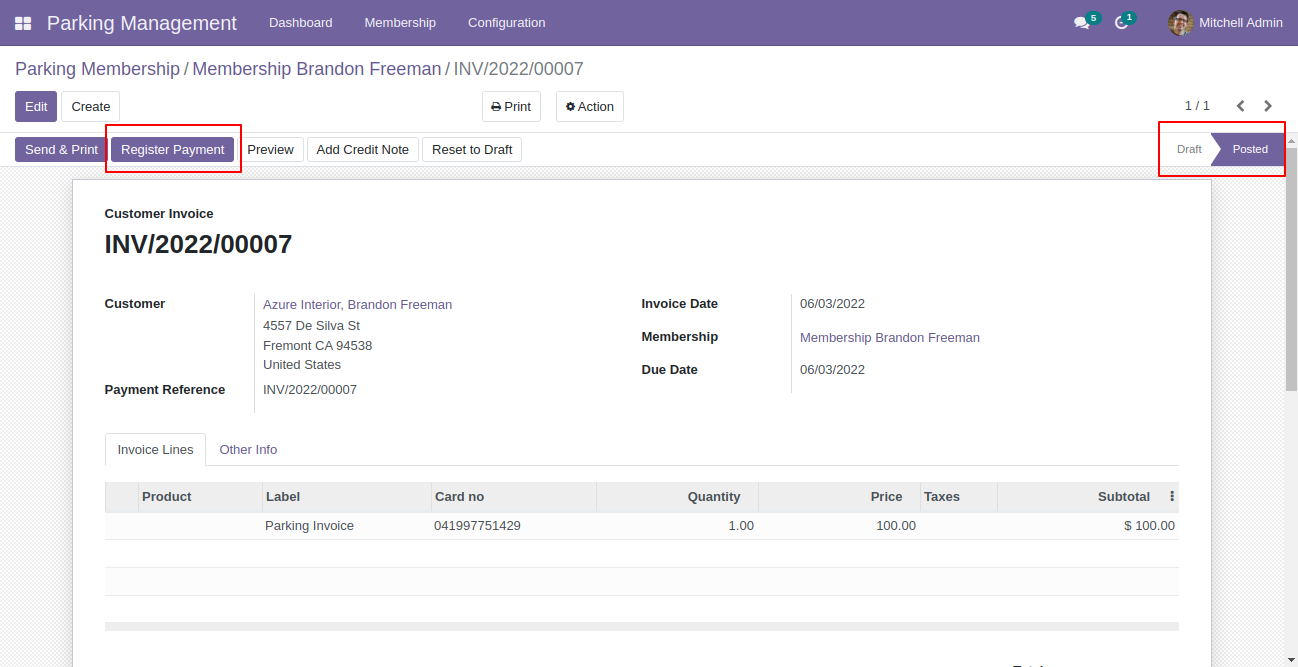 Enter Amount and Pay.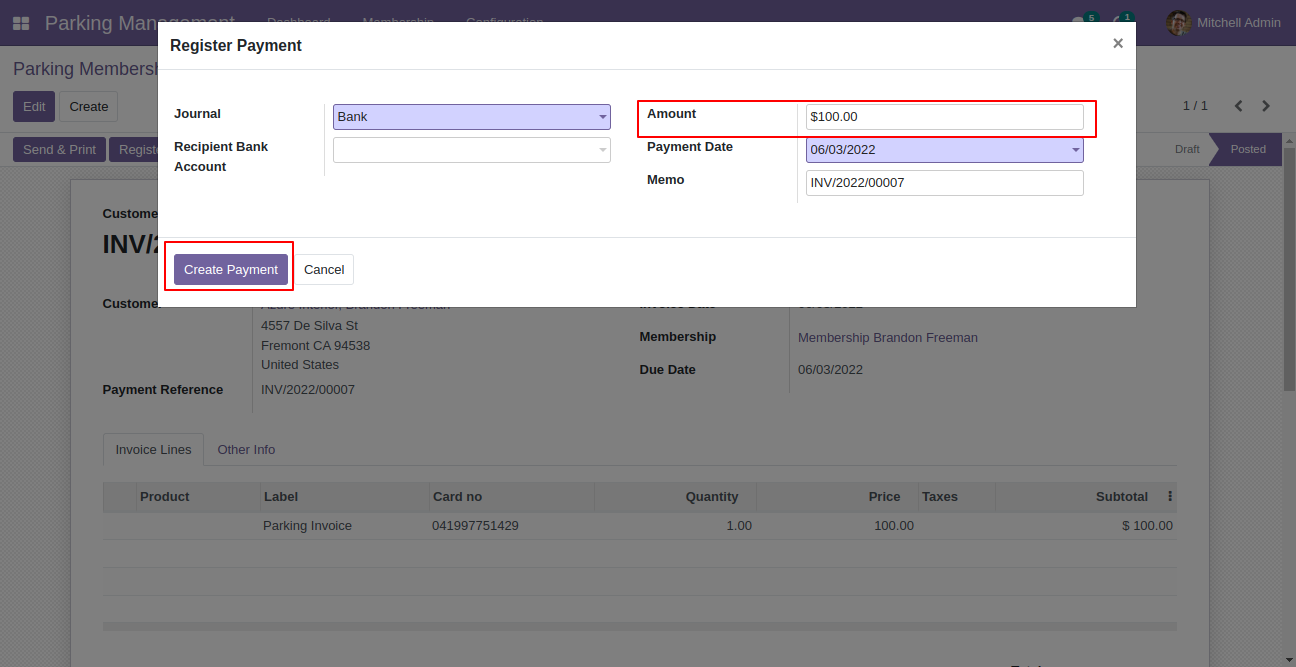 See Parking History here.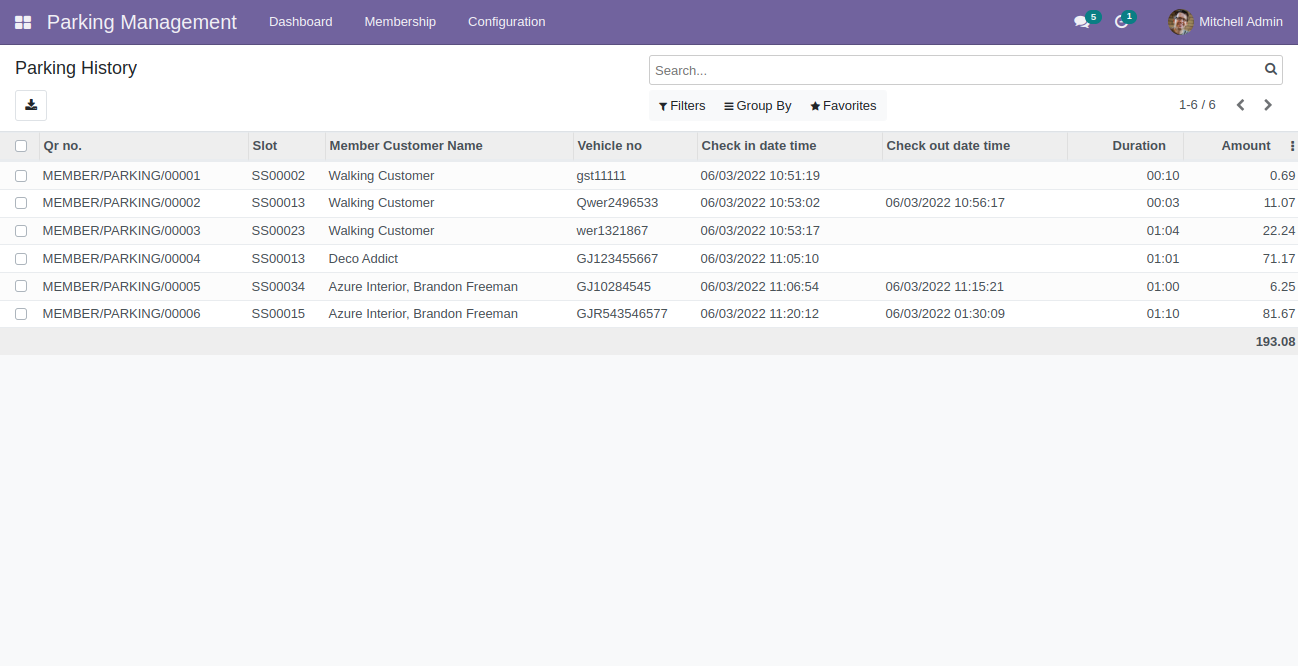 When Customer Enter in parking Ask the If is member scan the membership card and All details Automatically Added.and print The receipt.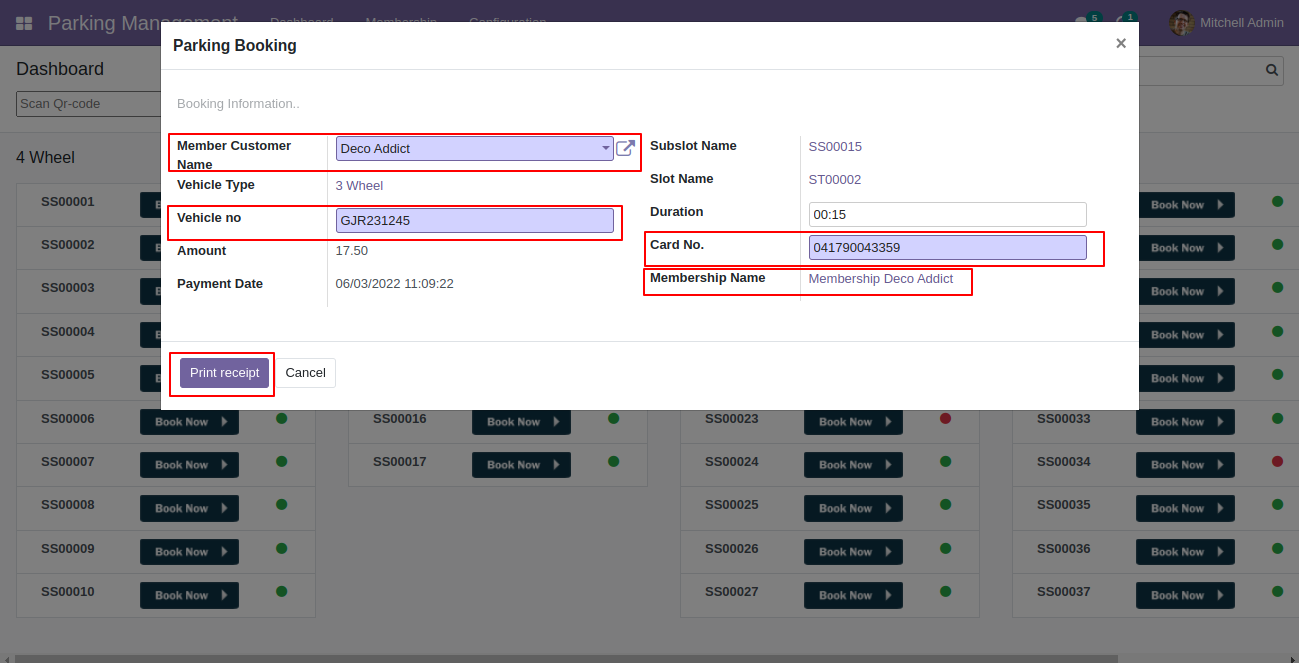 If Member not have enough money then warning massage will pop up.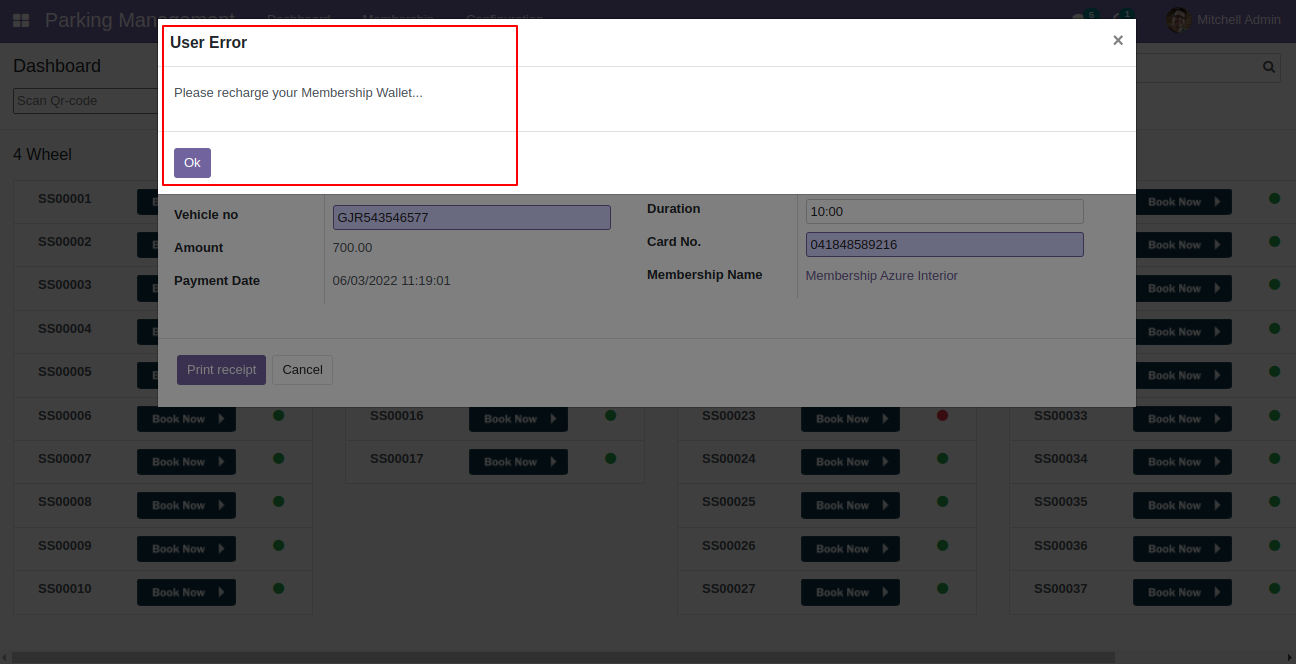 If Customer is Public or (one time customer) then set walking customer enter duration and amount is automatically calculated and or print receipt.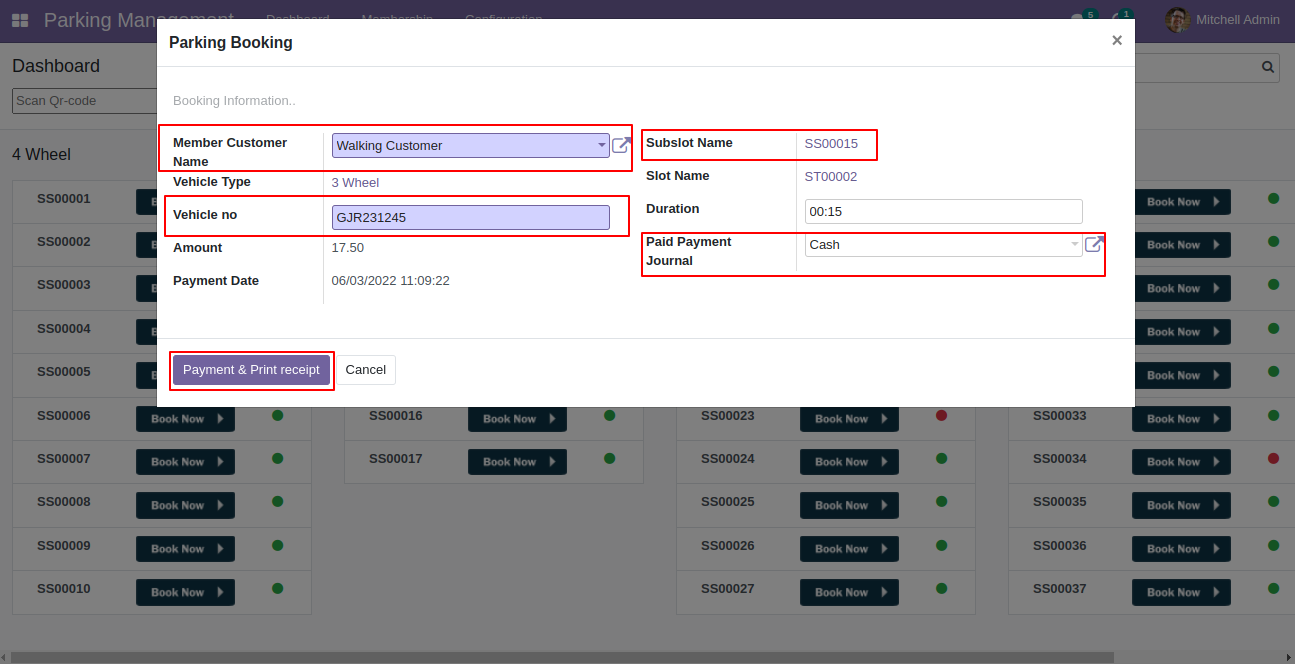 If customer is late then there extra amount is there, extra amount based on extra time and slots late charges.once the late charges pay checkout is done.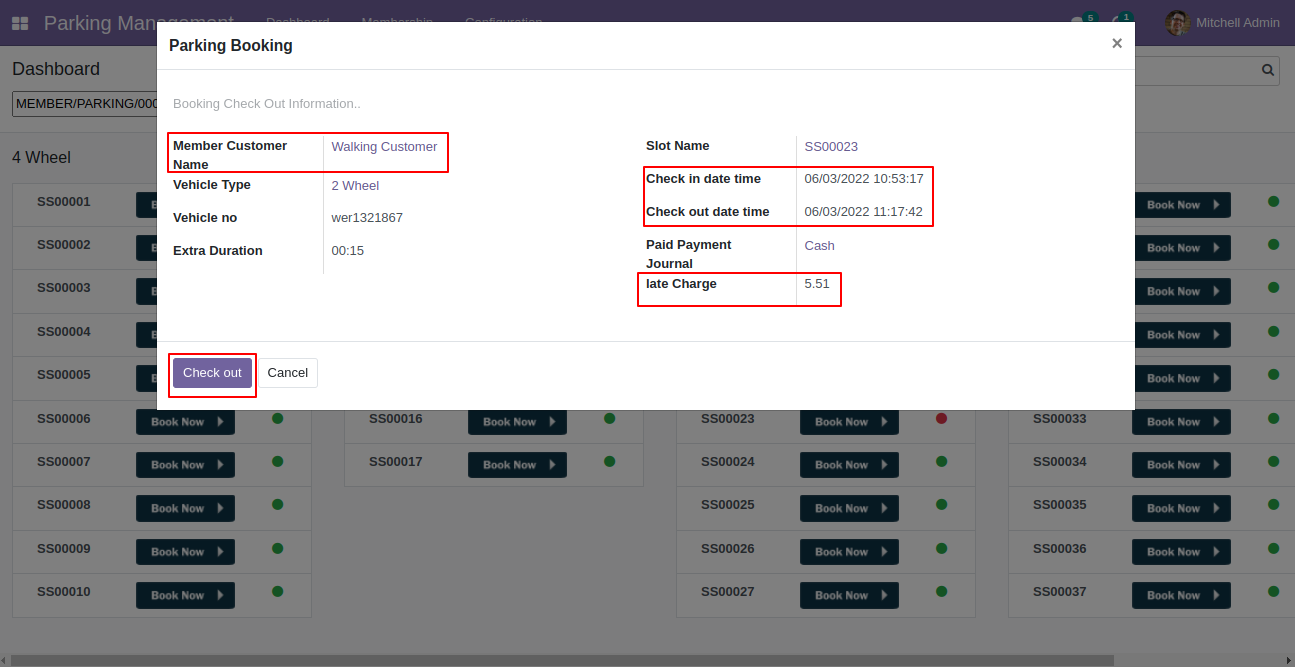 This is Other example of late charges according to vehicle time type and slot define charges.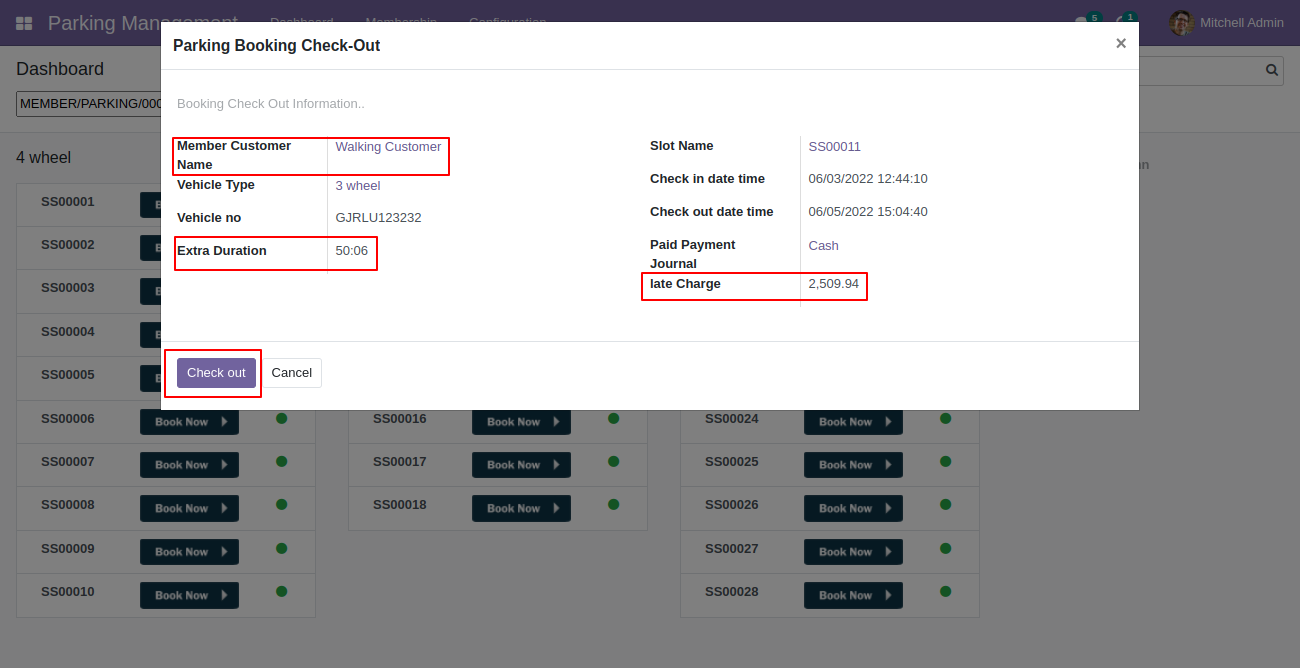 Receipts look like this.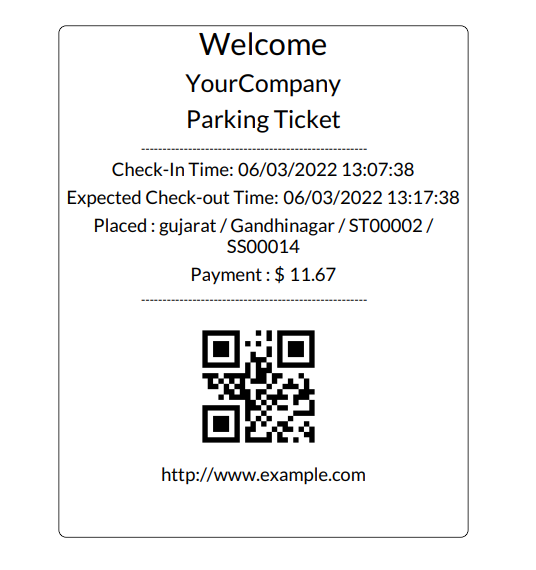 Version 16.0.1

| Released on : 28thOctober 2022