Multi Company Address in Contact Us
This module useful to show multi company address in contact us page.
Key features:
Easy to hide/show multi company address.
Easy to show multi company Contact Address, Phone Number, Email Address, Google Map.
Inside Company set "Show Address in Website?" to True. Only those company address set to True will be visible into Website Contact Us form.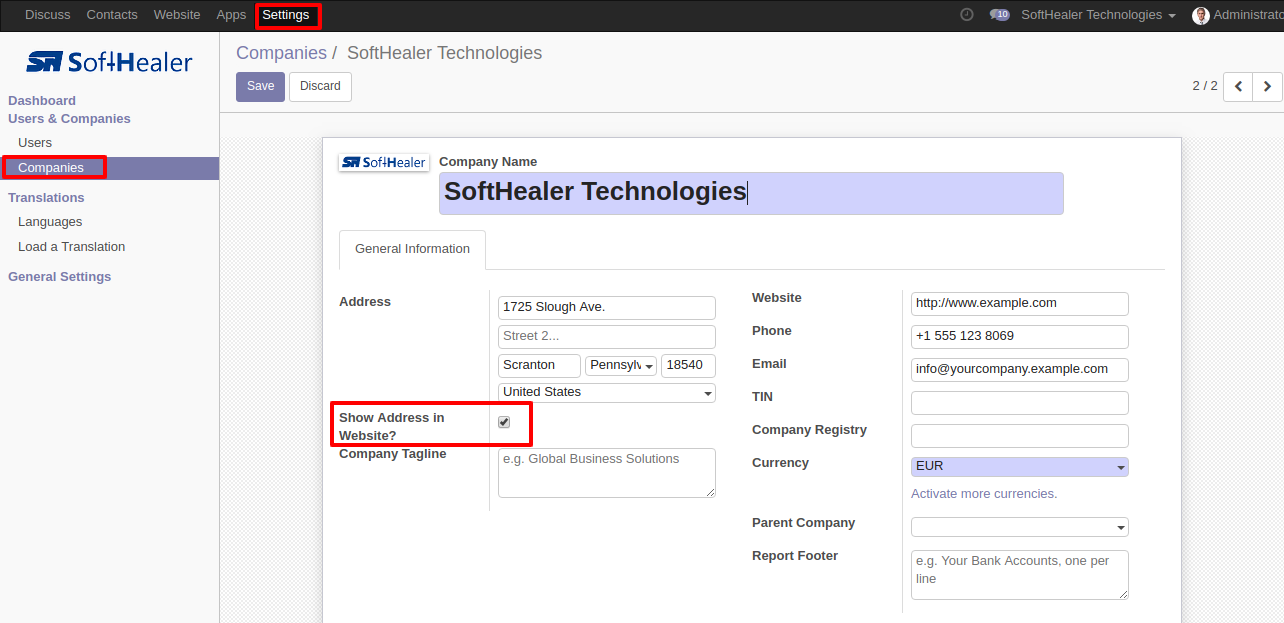 Company Address visible for those company set to True.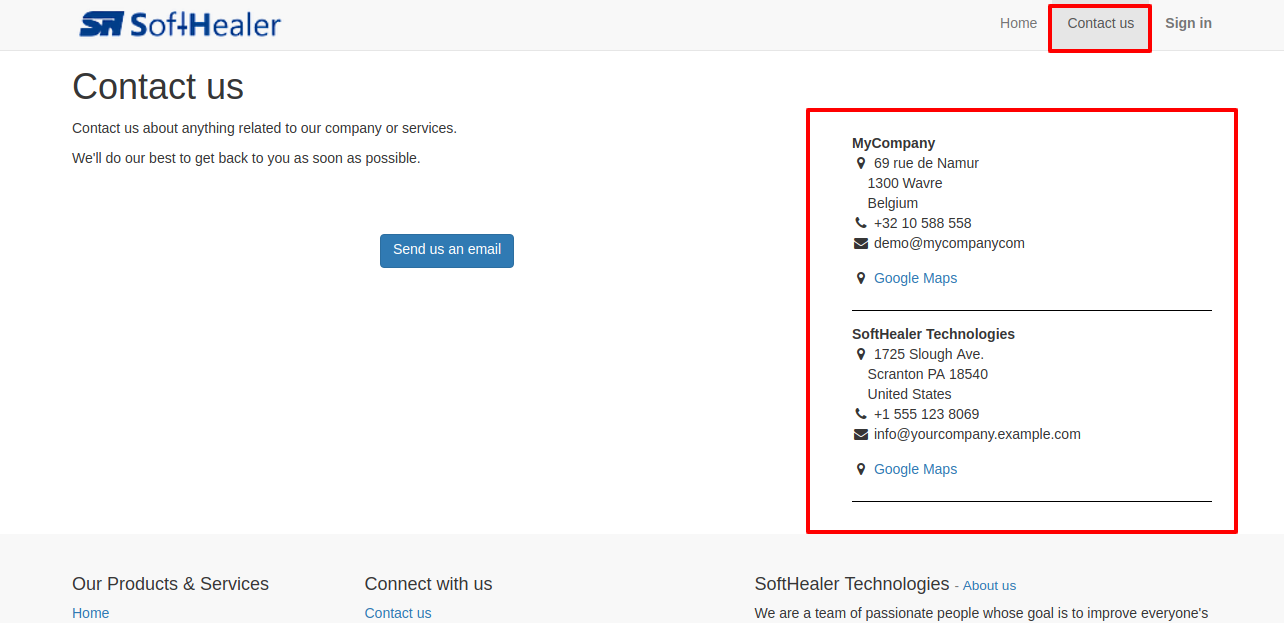 Help & Support
You will get free support and assistance in case of any issues