Merge Helpdesk Support Tickets

When there is the same support ticket of same client it's easy to merge them using this module. You can merge tickets as well as create a new ticket while merging ticket.
Related Modules

Features

You can merge multiple support tickets to selected tickets.
Easy to merge same clients tickets and create new ticket.
Easy to manage multiple tickets.
This module saves your important time.
No more configuration required, just install it and use it.
Go to the "Tickets", Select records, Go to the action and press "Merge Tickets".
After that one wizard opens, Select ticket in which you want to merge selected tickets.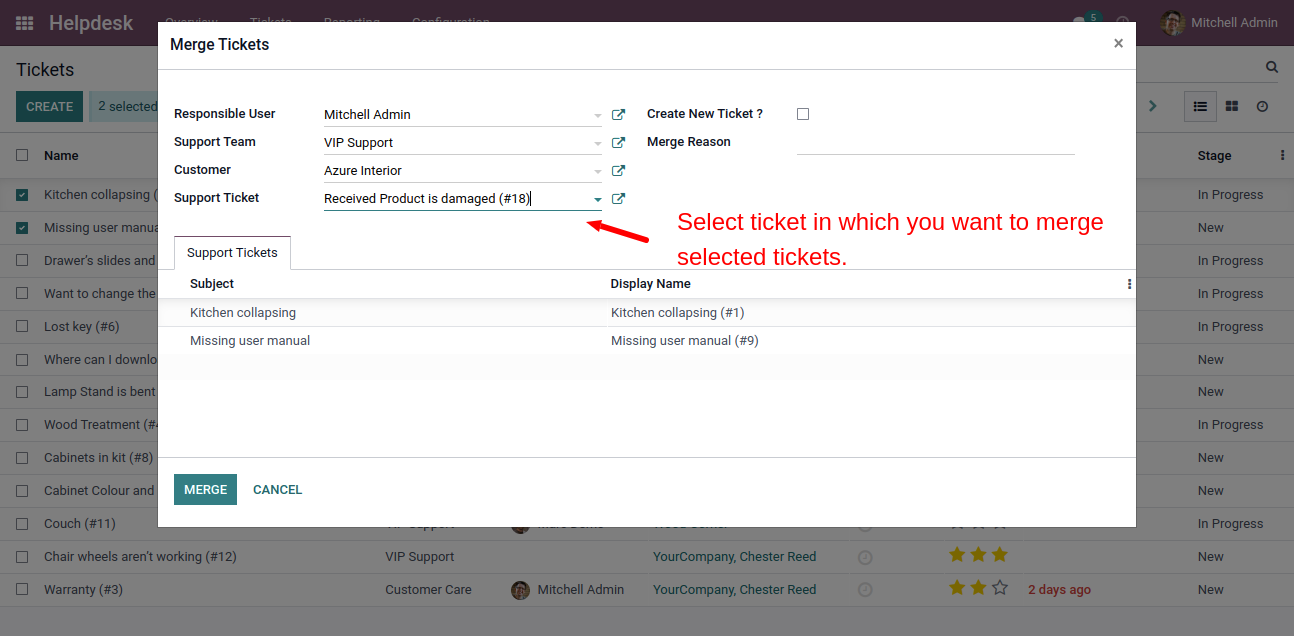 Select a "Create a New Ticket" if you want to make new ticket & merge.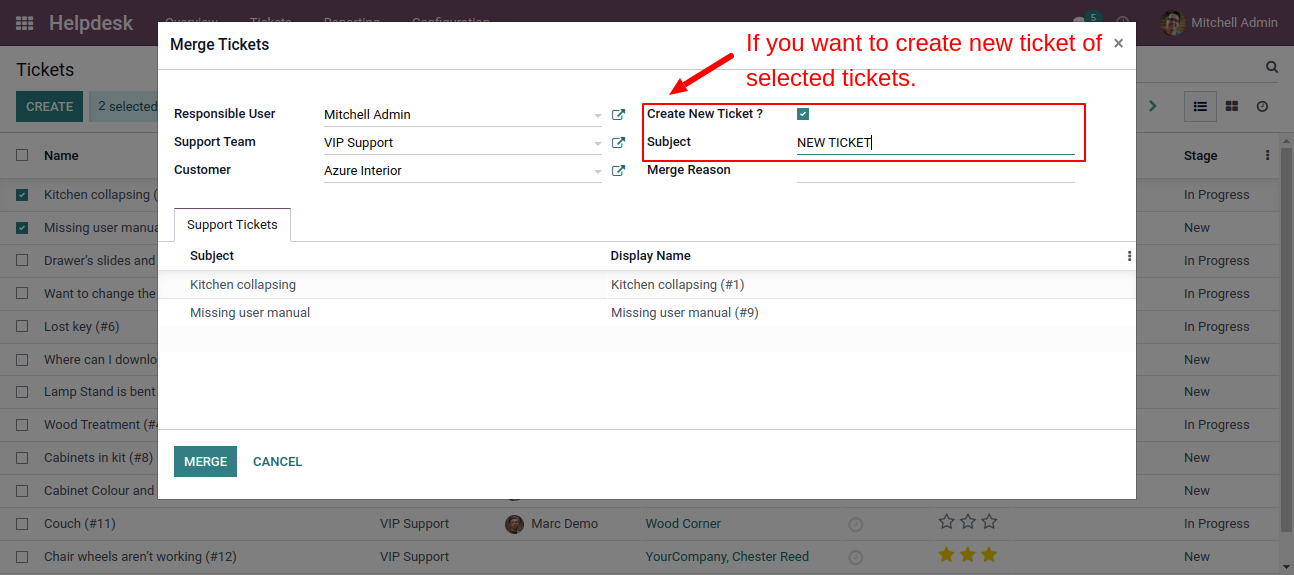 New ticket created with merge ticket, You can see all merged ticket in smart button, Click on that smart button to see all merged ticket.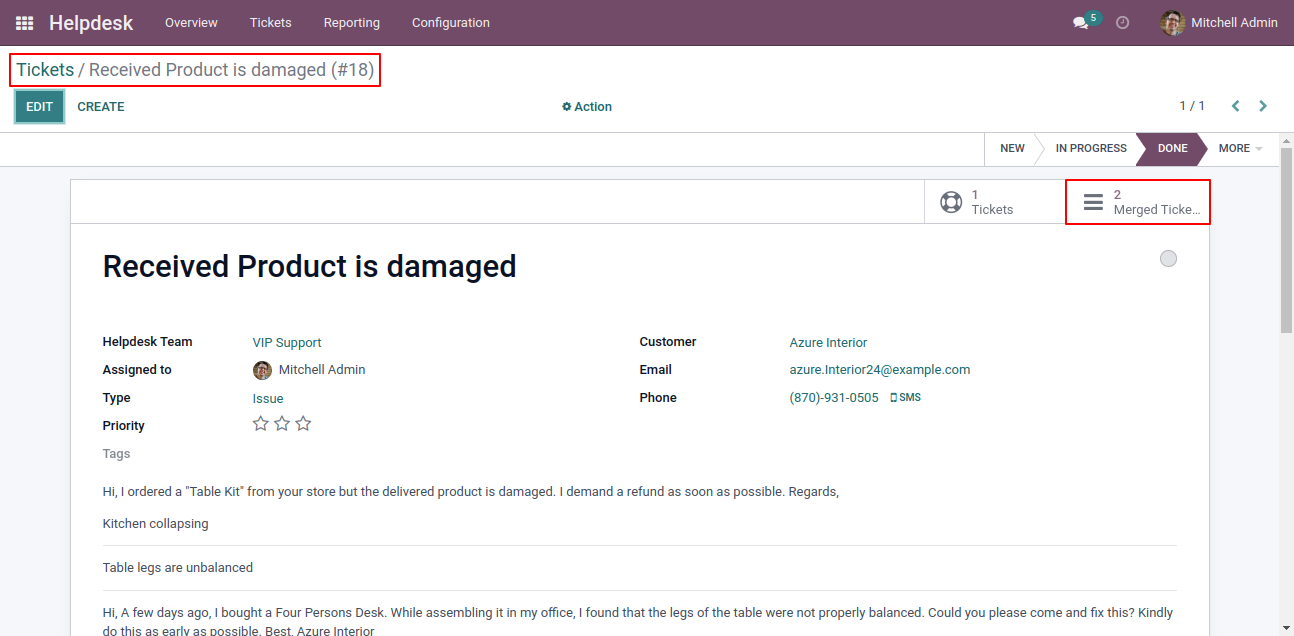 Merged tickets list view.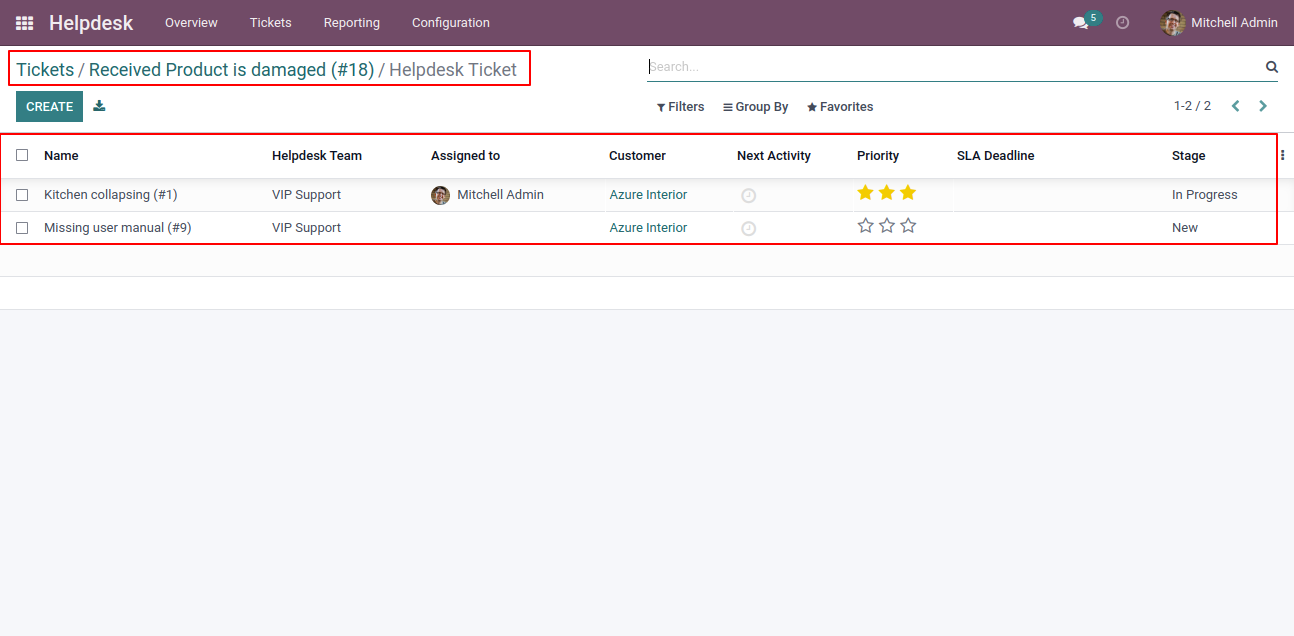 Version 16.0.1

| Released on : 28thOctober 2022