Merge Employee Payslips

This module useful to merge employee payslips. Some times required to make a single payslip from the multiple payslips. You can merge employee payslips which are only in the draft state. Your must have the same employees for merge payslips. Cheers!
Related Modules

Features

Easy to merge multiple payslips.
Only draft state payslip will merge.
Easy to merge same employee payslips.
This module saves your important time.
Enable "Merge Payslip".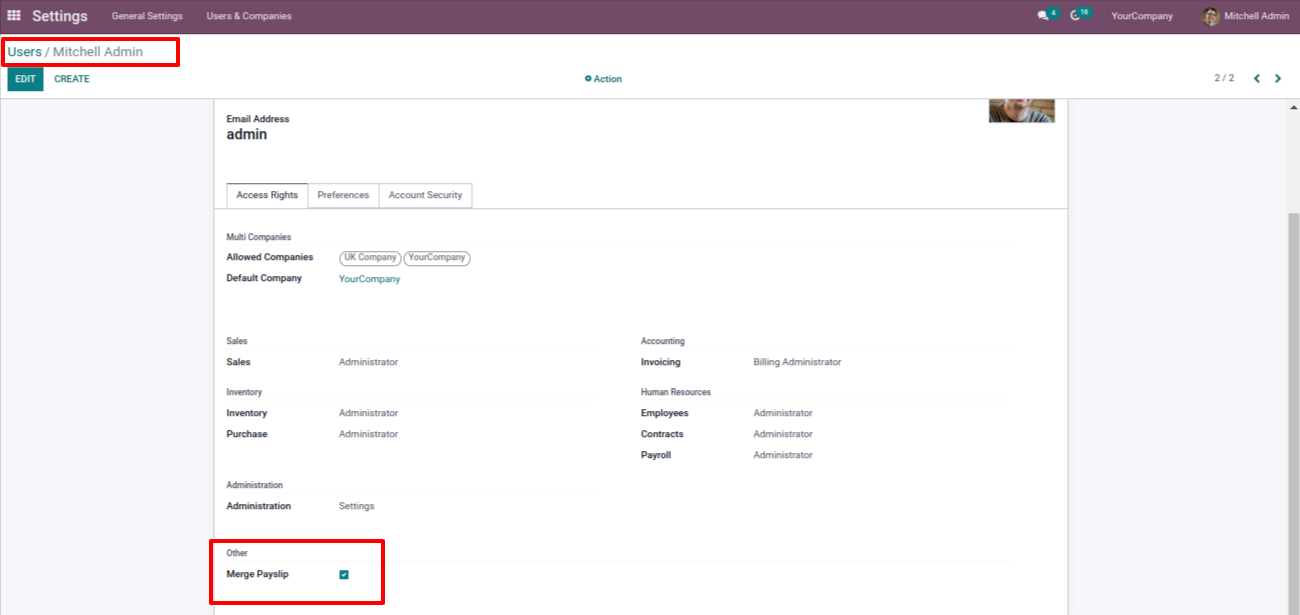 "Merge Payslip" menu and tree view.

Merge payslip wizard with confirmation message.

Here it creates a new payslip and cancels selected payslips.

Now we merge different employee payslips.

So it shows error, you can merge only same employee payslips.

Version 16.0.1

| Released on : 28thOctober 2022