Meeting Custom Checklist
---
This module is useful to a list of items required, things to be done, or points to be considered, used as a reminder.
Features
---
You can create meeting checklist template and fill checklist by selecting checklist template. New
Easy to make a custom list.
Easy to remember important things.
Easy to use.
Version
---
v12.0.2 (3
rd
June 2021)
New

Meeting Checklist Template Added
v12.0.1
v 12.0.2
When you fill the checklist by the checklist template at that time you can create a checklist template.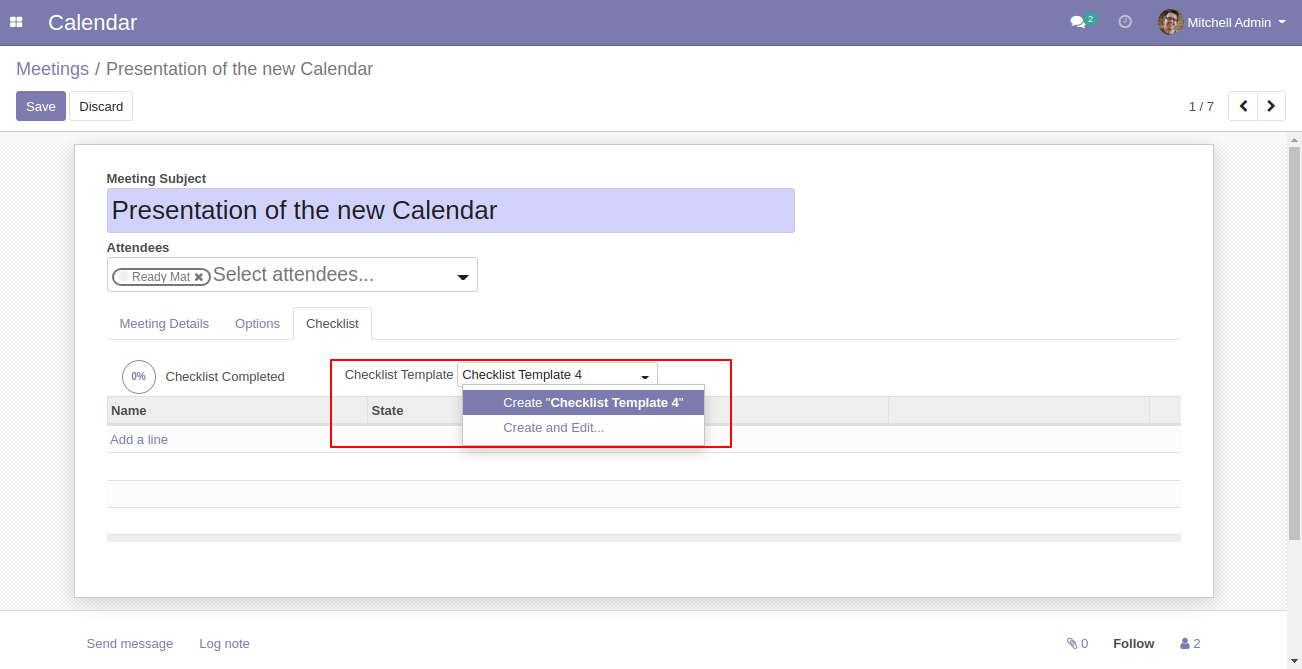 Now we create checklist template, checklist template form view looks like this.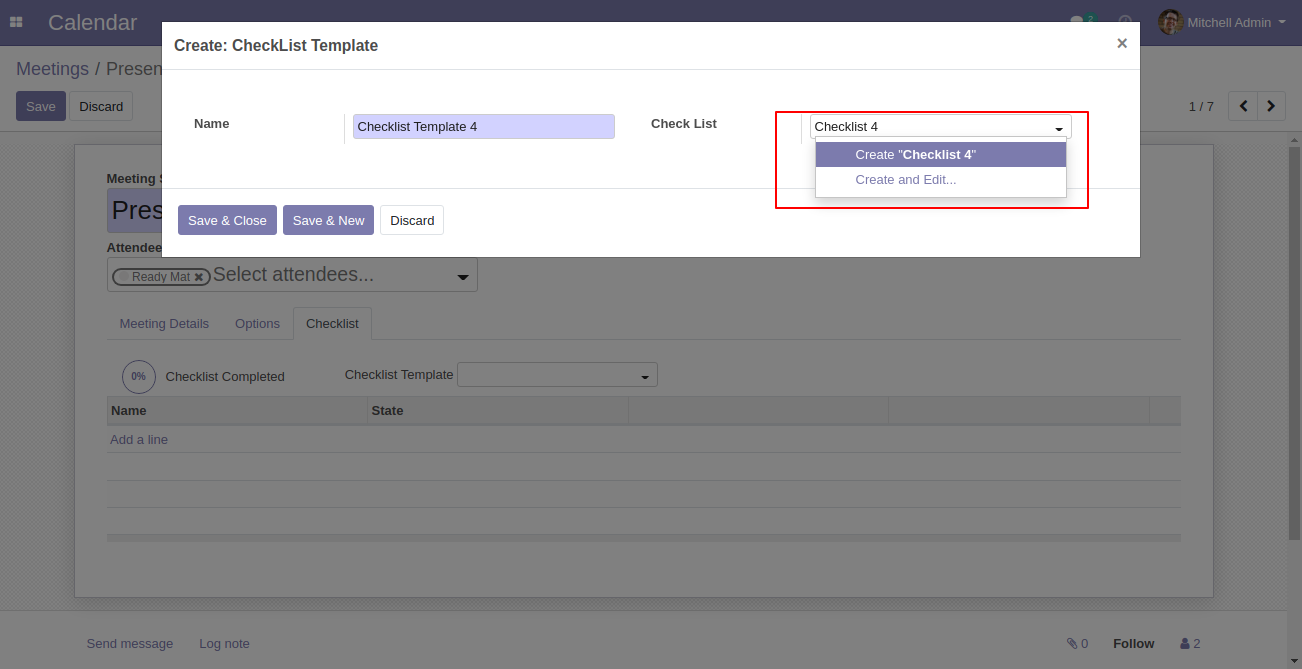 When we select checklist template, it adds a record by default.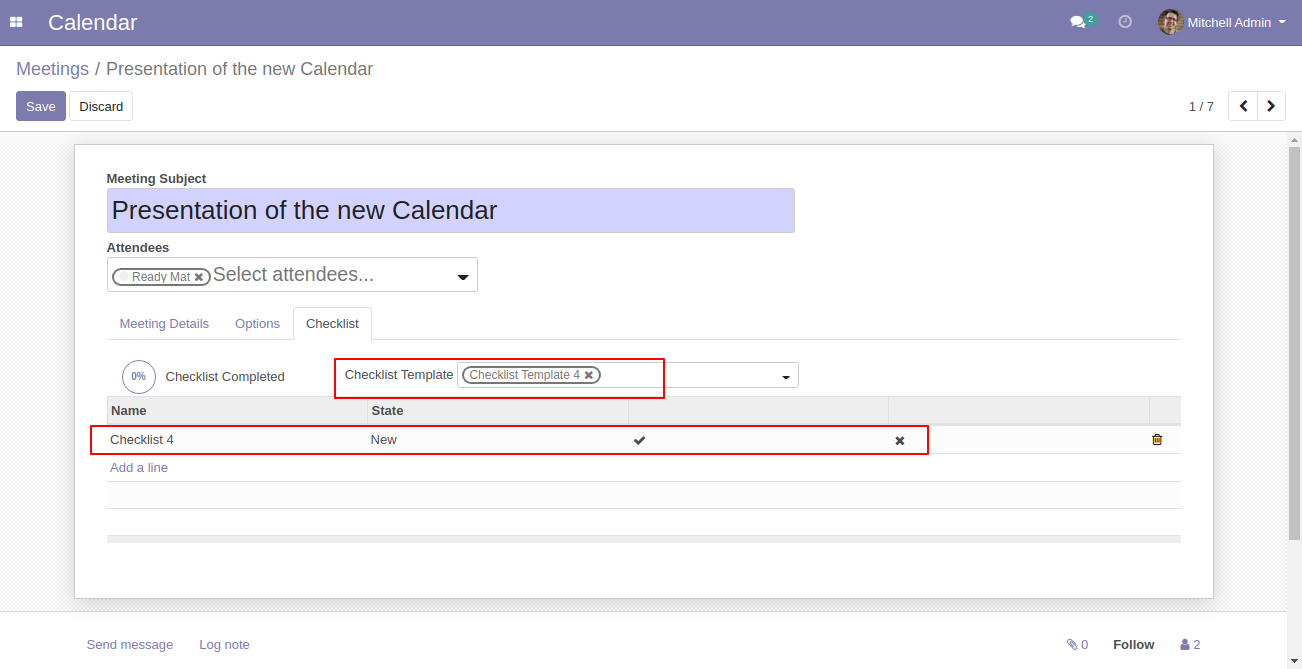 v 12.0.1
Meeting Checklist with State New,Completed and Cancelled.Meeting Checklist based one Checklist Completed. Click on Check Icon To Complete Checklist.Close Icon to Cancel Checklist.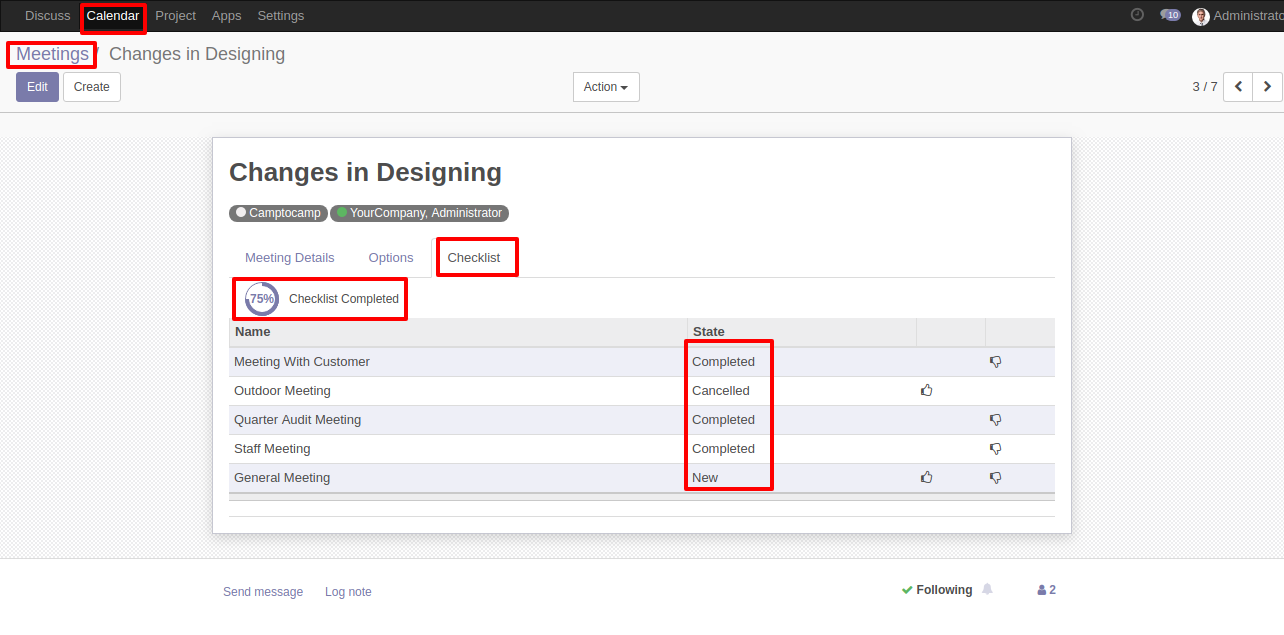 Checklist Completed Percentage on List View.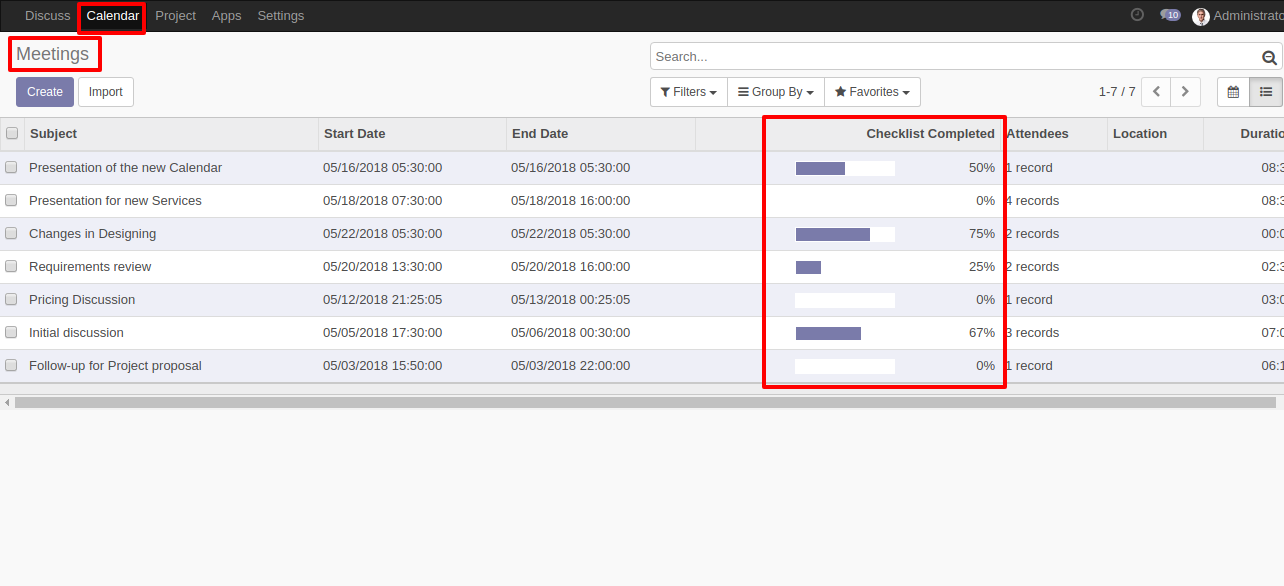 Help & Support
You will get free support for 90 days and assistance in case of any issues