Mass Vendor Update

Sometimes, we purchase many products from one supplier and then update that supplier in each product, so that is quite a time-consuming task. This module provides the feature to update a vendor in more than one product in a single click. You can also set a minimum quantity of product and delivery time.
Features

Easy to update mass vendor for product and product variant.
Update vendor in multiple products in a single click.
Update minimal qty of product.
Set a delivery time while updating mass vendor.
The optional set vendor product name, vendor product code and also product variant.
Select multiple products and select 'Update Vendor' from Action and then one wizard will popup.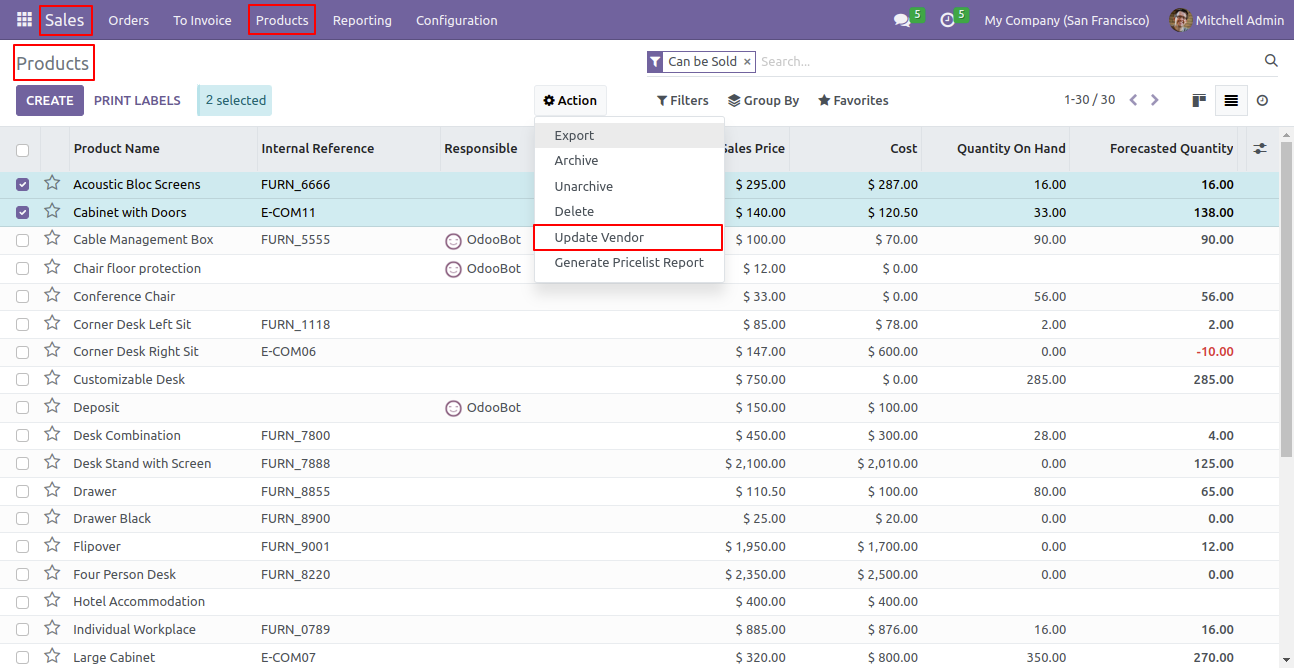 In this wizard set Supplier, Minimal Qty, Delivery time also set Product Variant, Vendor Product Code, Vendor Product Name in optional.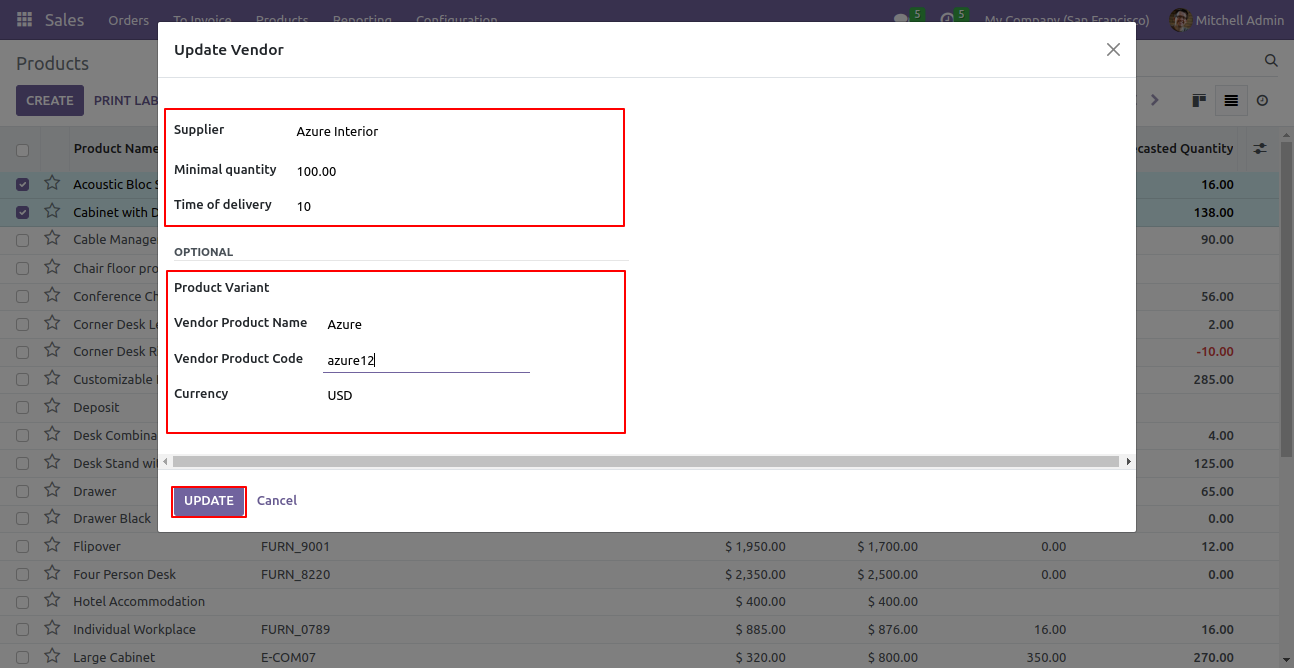 Vendor update in selected product[1] with minimal qty.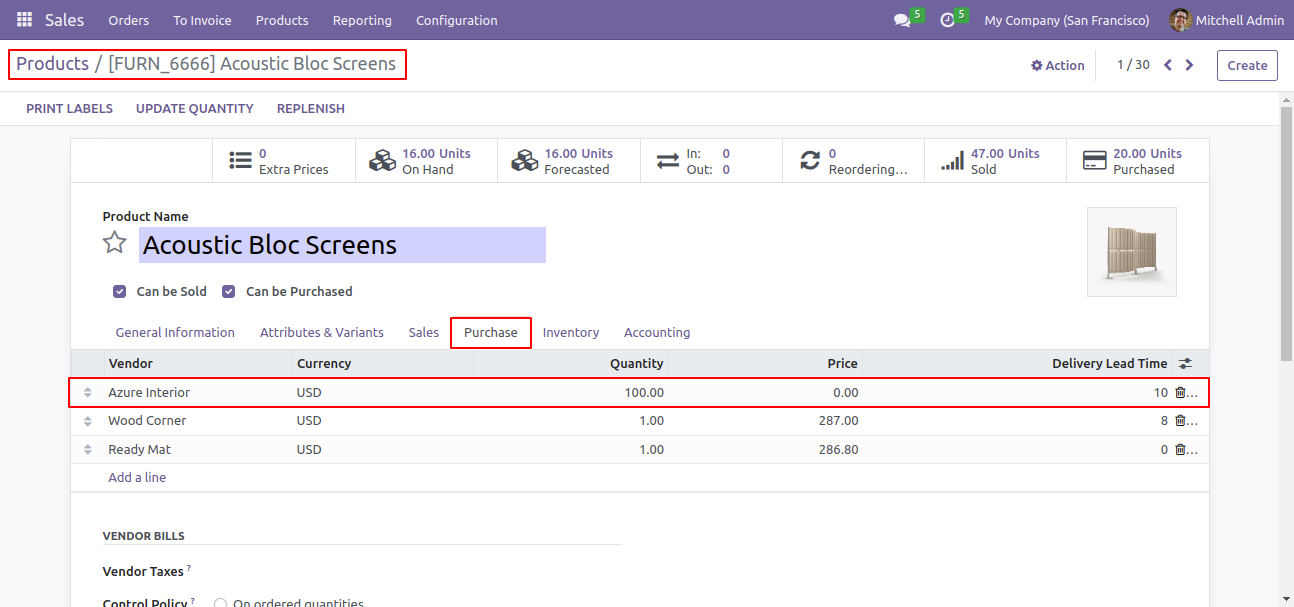 Vendor update in selected product [2] with minimal qty.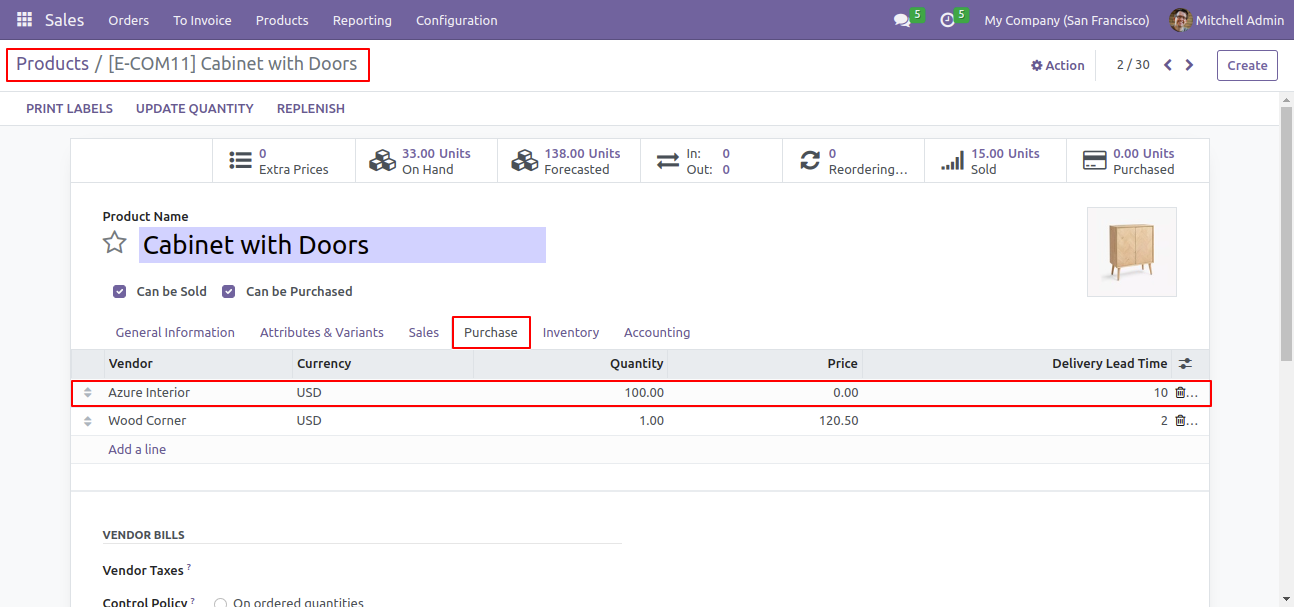 Version 16.0.1

| Released on : 28th October 2022