Manage Disputed Supplier

This module is useful to Manage the Disputed Supplier. If any supplier supplies some damaged goods, late delivery, incomplete delivery that time you can create dispute and stop payment till not solve the problem using this module. This module provides one tab 'dispute' in vendor bill so you can create disputes directly. You can not make register payments until the dispute is not solved.
Features

Easy to create Dispute in vendor bill.
Stop payment till not solve the dispute.
Easy to Manage Disputes by the state like Draft, Dispute, Solved.
Easy to filter dispute list by My Dispute, Draft, Dispute, Solve, Date.
Easy to group by dispute list like the user, bill, status, date.
Easy to Manage Disputed Supplier.
No, any other configuration required to just install and use it.
Enable "Supplier Dispute".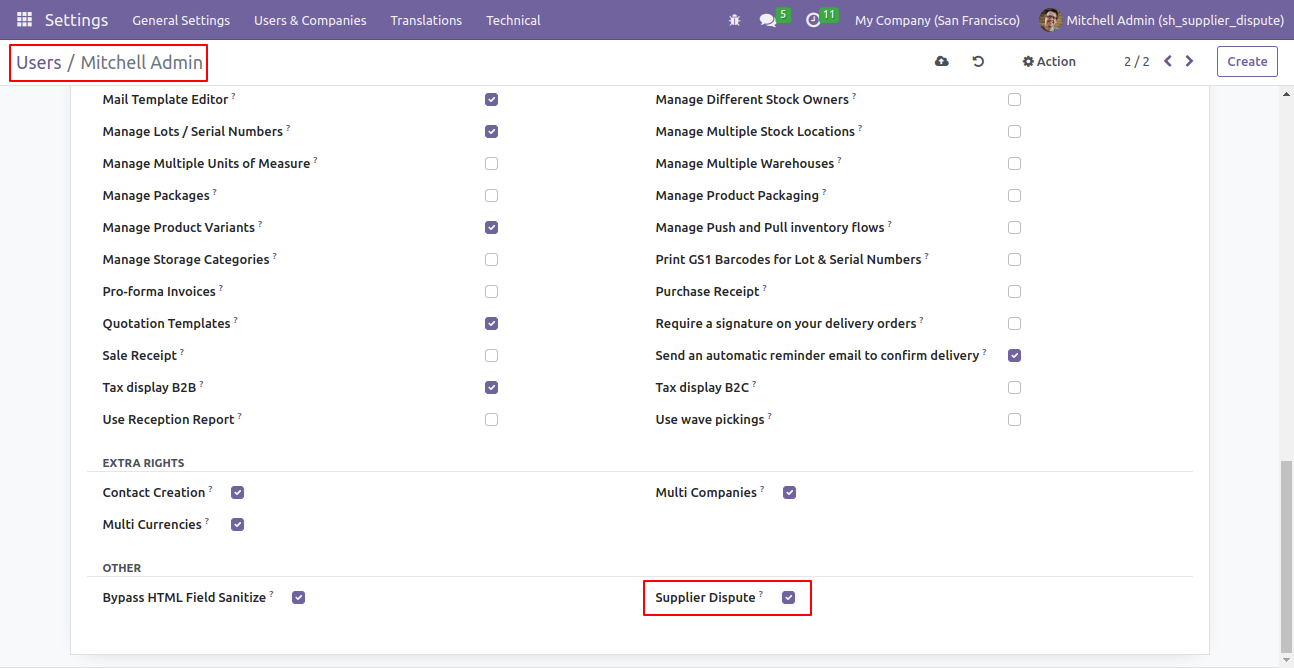 Supplier Dispute menu and tree view.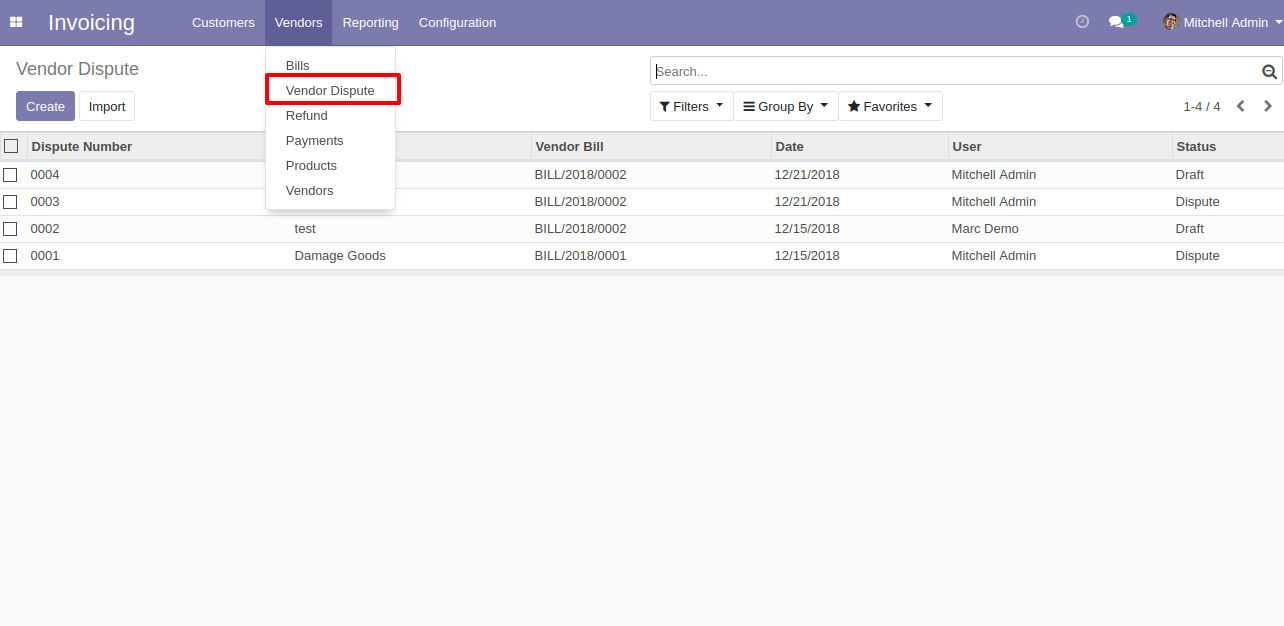 Supplier Dispute Filters.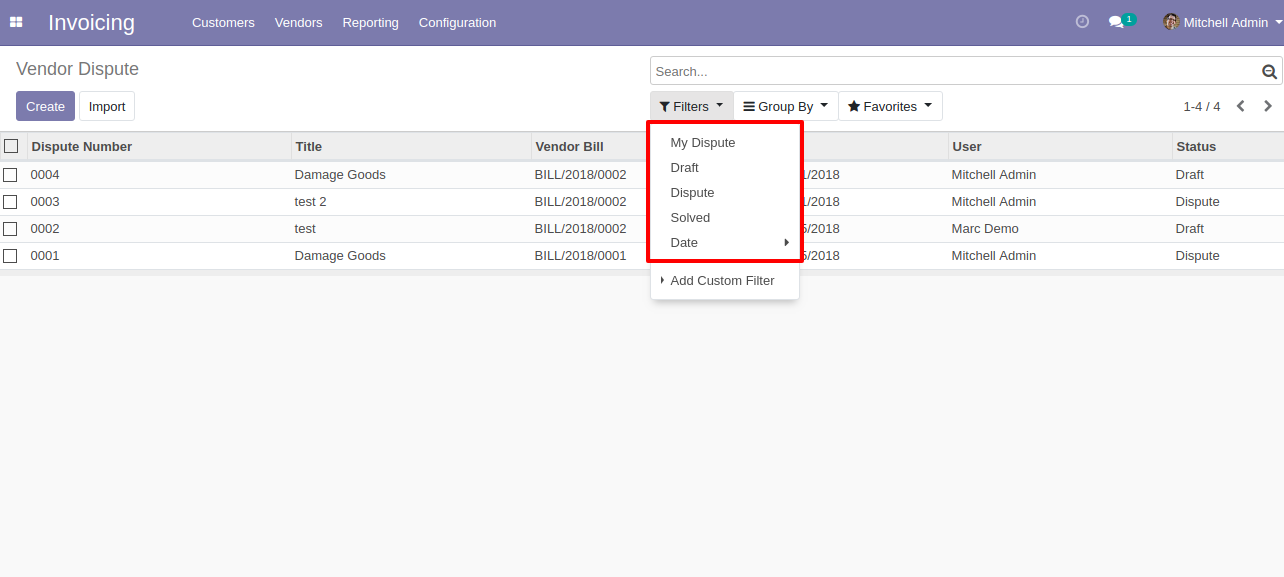 Supplier Dispute Group By.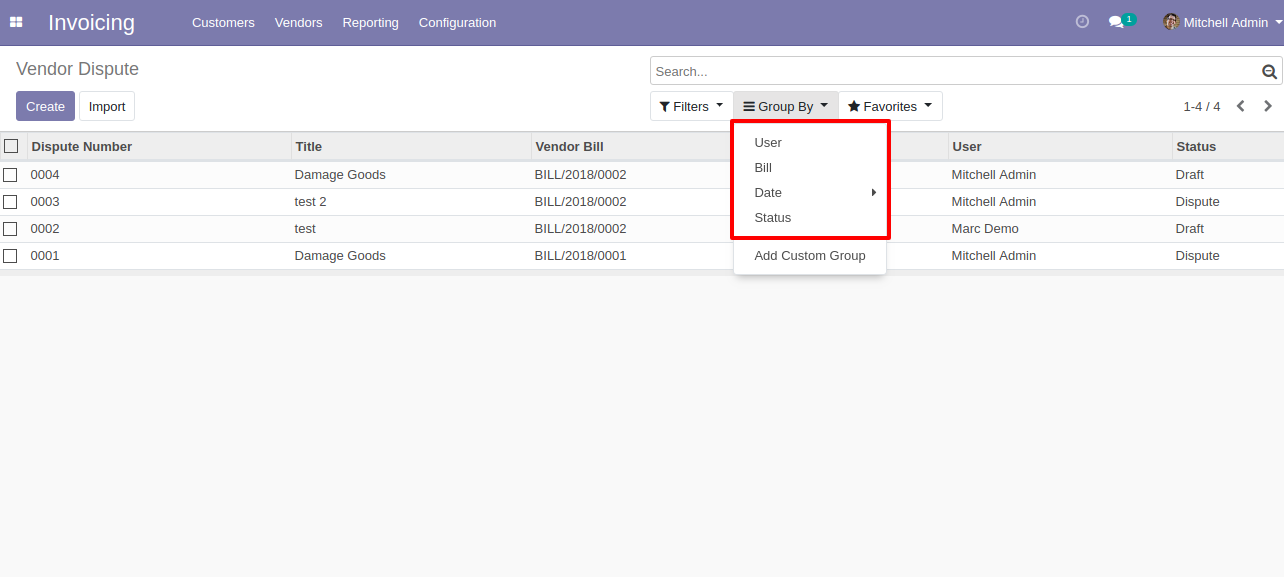 Supplier Dispute Form View.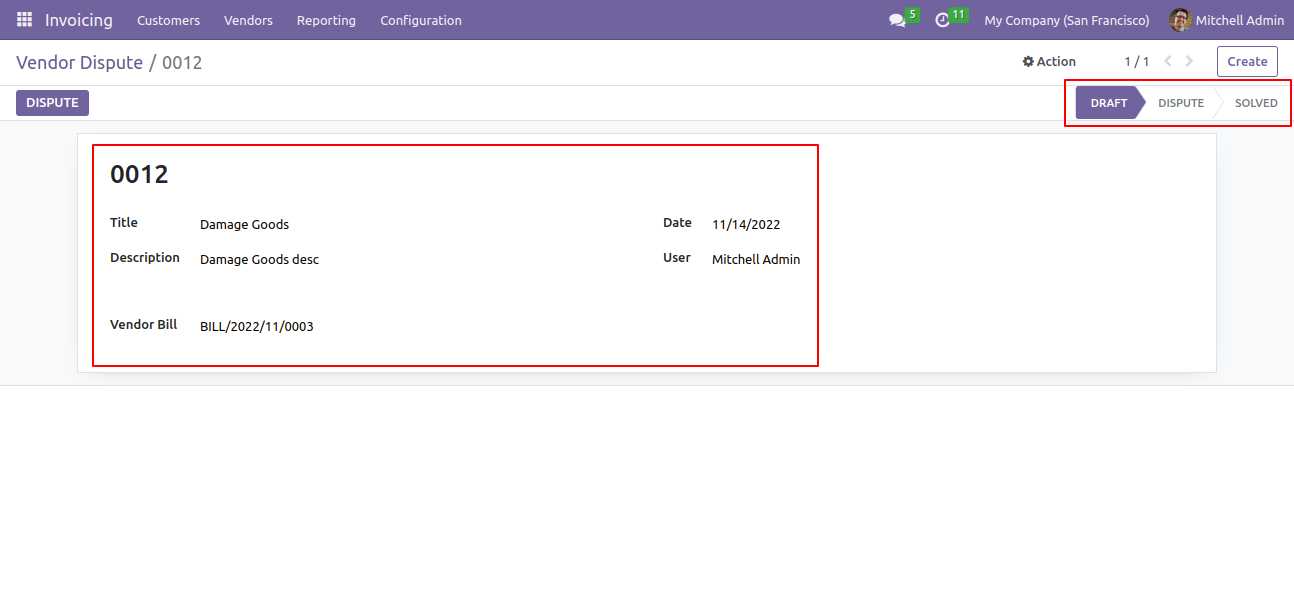 Dispute Lines.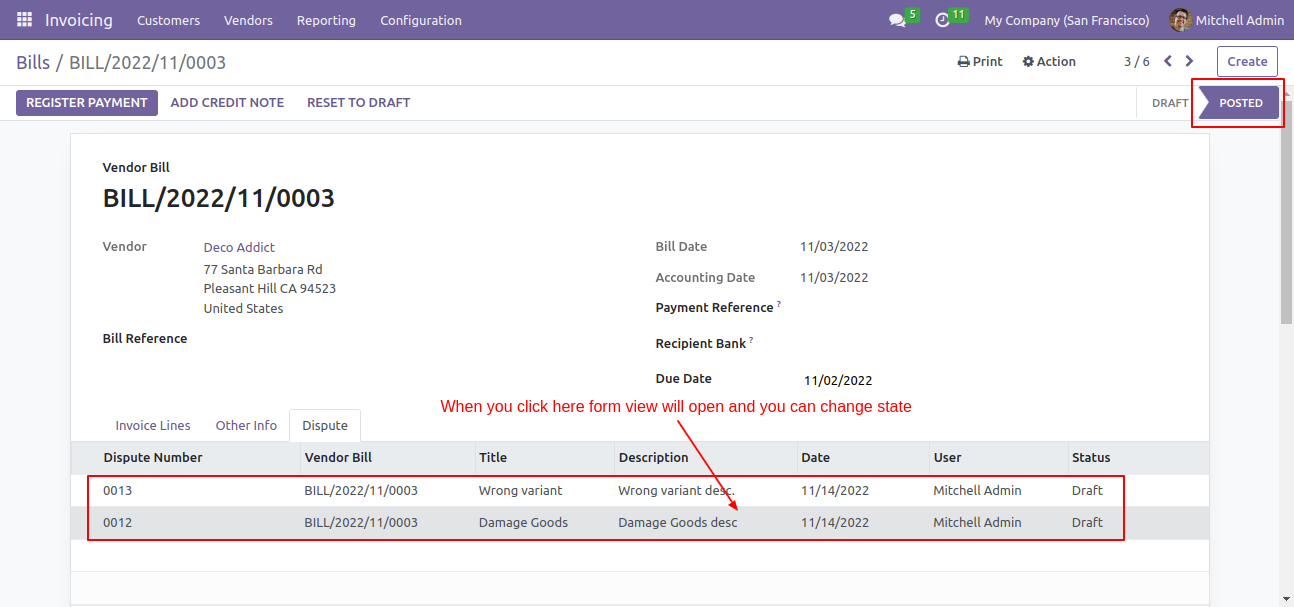 Dispute Line form view.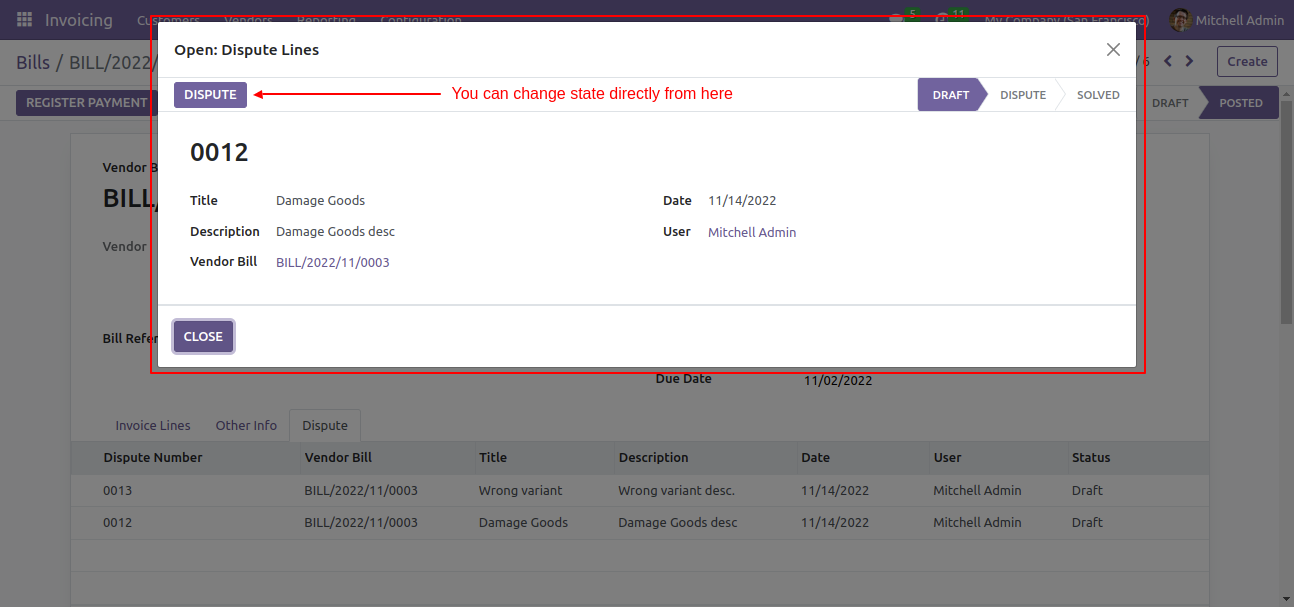 If bill has disputed vendor and you try to register payment at that time warning message will display.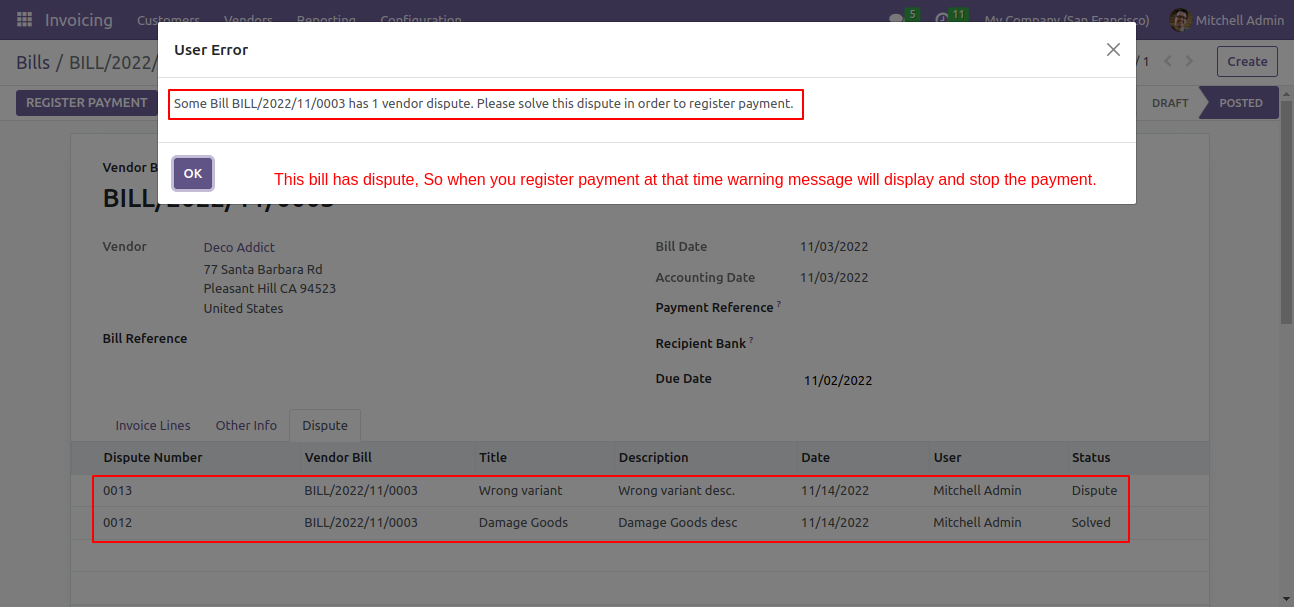 When some vendor bill has disputed vendor and you try to register payment from multi action at that time it's gived you warning message.
You can also create supplier dispute directly from here(dispute line in bill form view).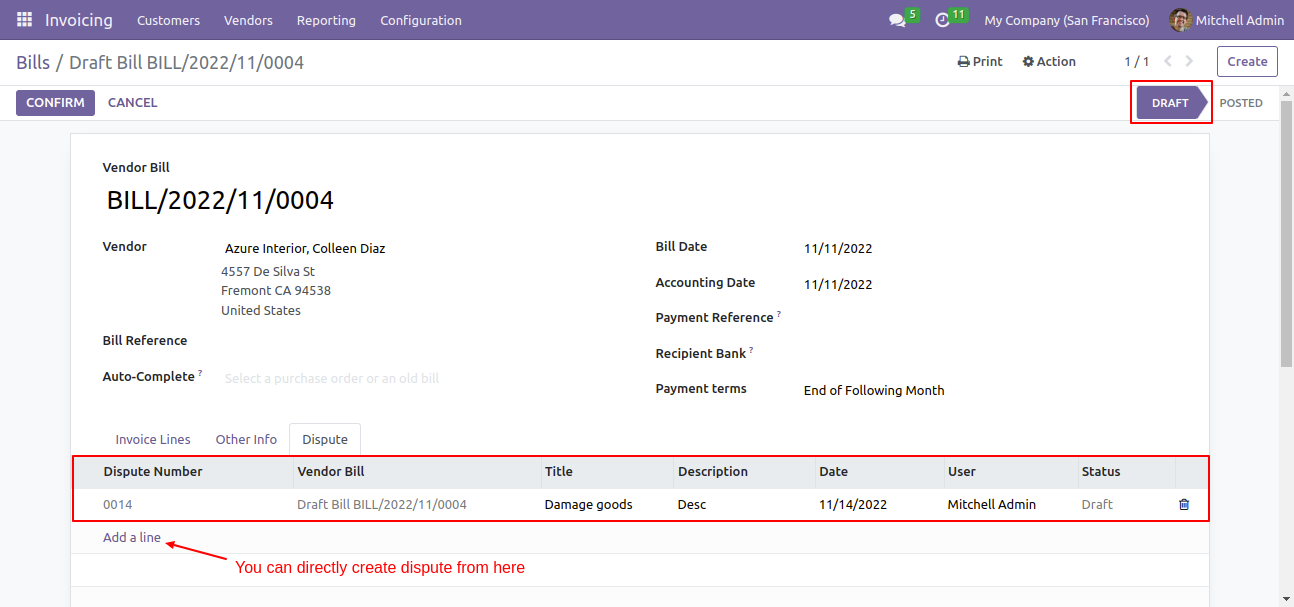 Version 16.0.1

| Released on : 18th November 2022