Sales Mail Template With Multi Company

Are you having a multi-company setup in odoo? Do you want a separate mail template of sale for each company? Currently, odoo does not provide a feature to create a separate template according to the company. But this module will allow you to make separate mail templates of all types of templates related to sales.
Features

Easy to create sale mail templates for multi-company.
The related template will be auto-selected when pressing "Send By Email".
Users can access the template of their respective companies only.
This module saves your important time.
It reduces human efforts.
In the email templates, choose "Applies To => Sale order" and select company.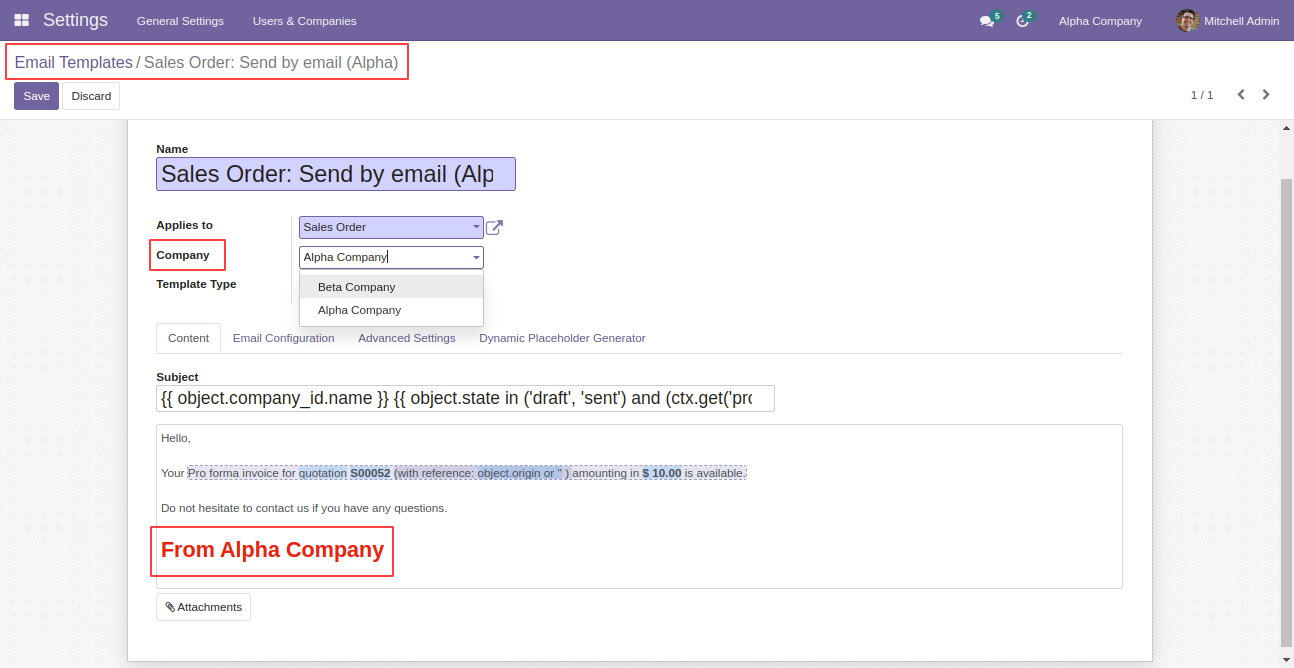 Now select template type "Quotation" in the template.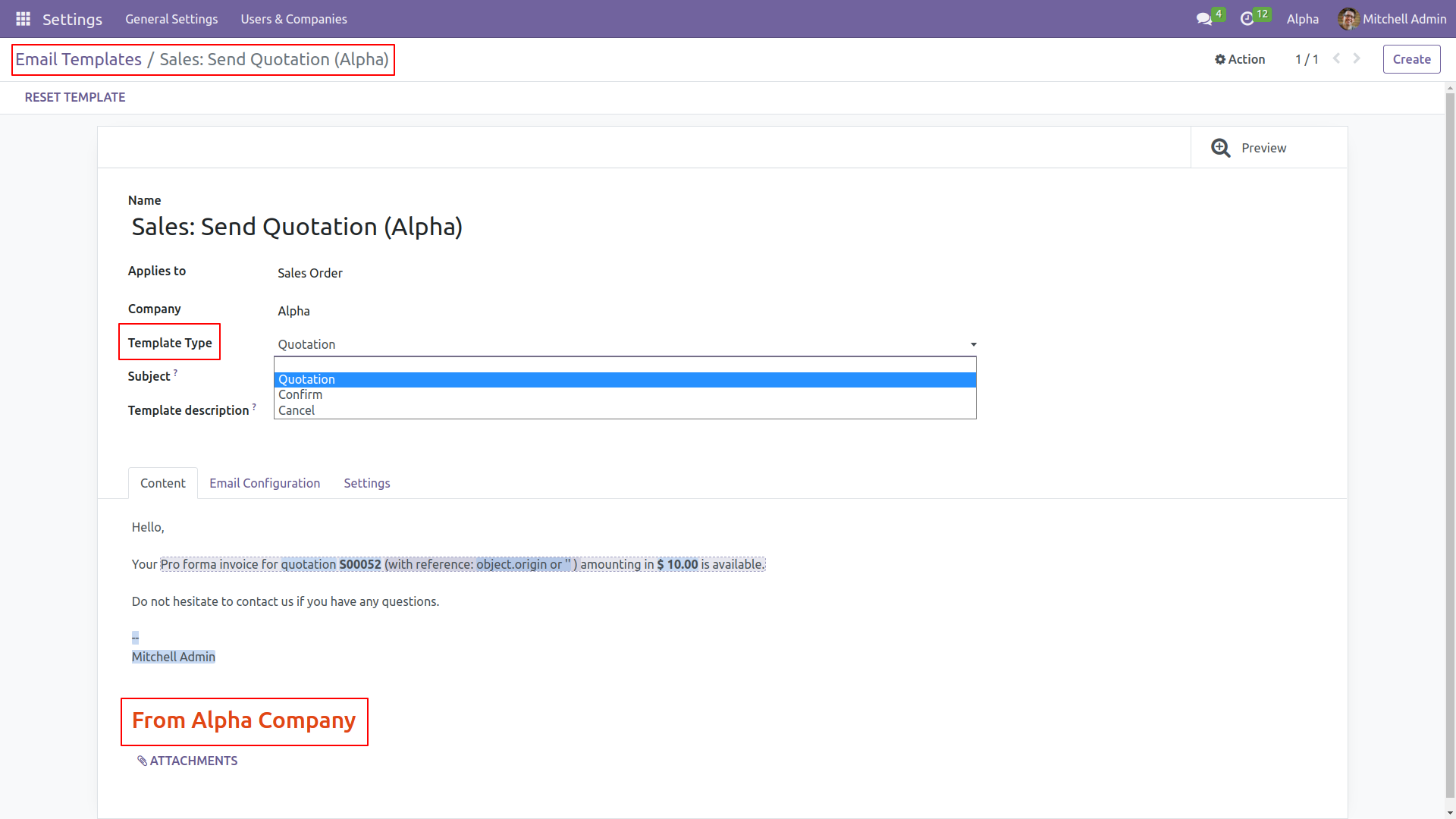 Now we make quotation template for other company.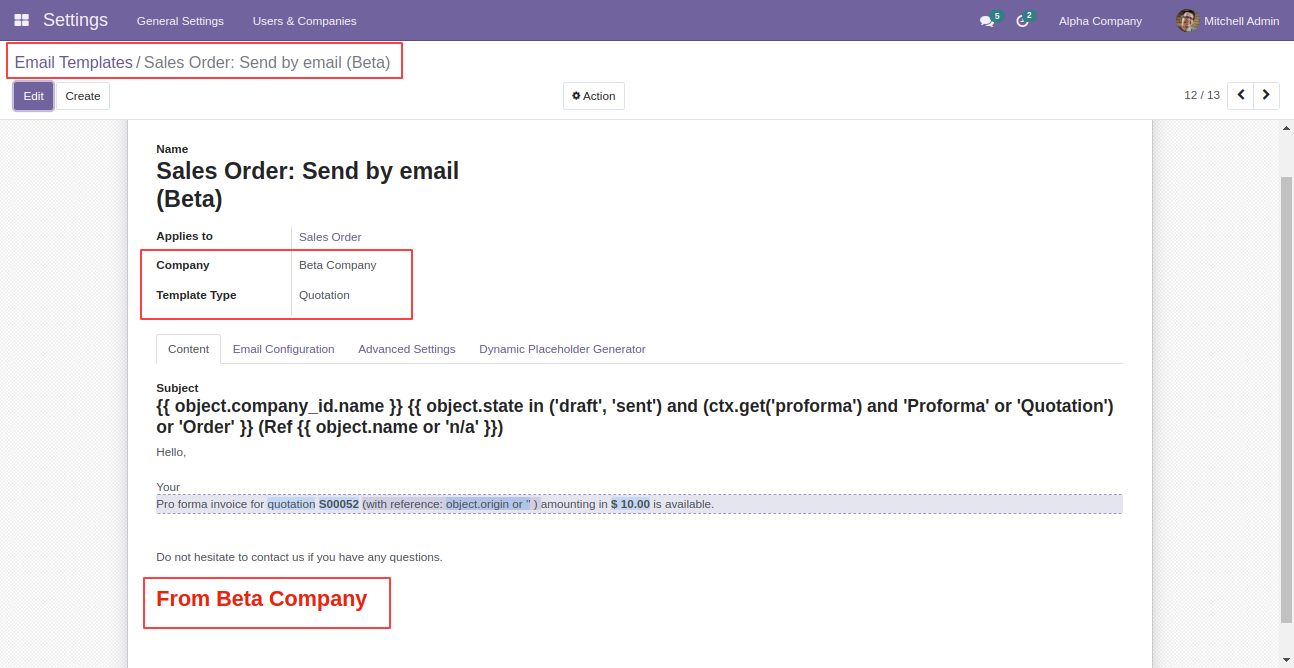 For the sale order confirmation email template, select template type "Confirm".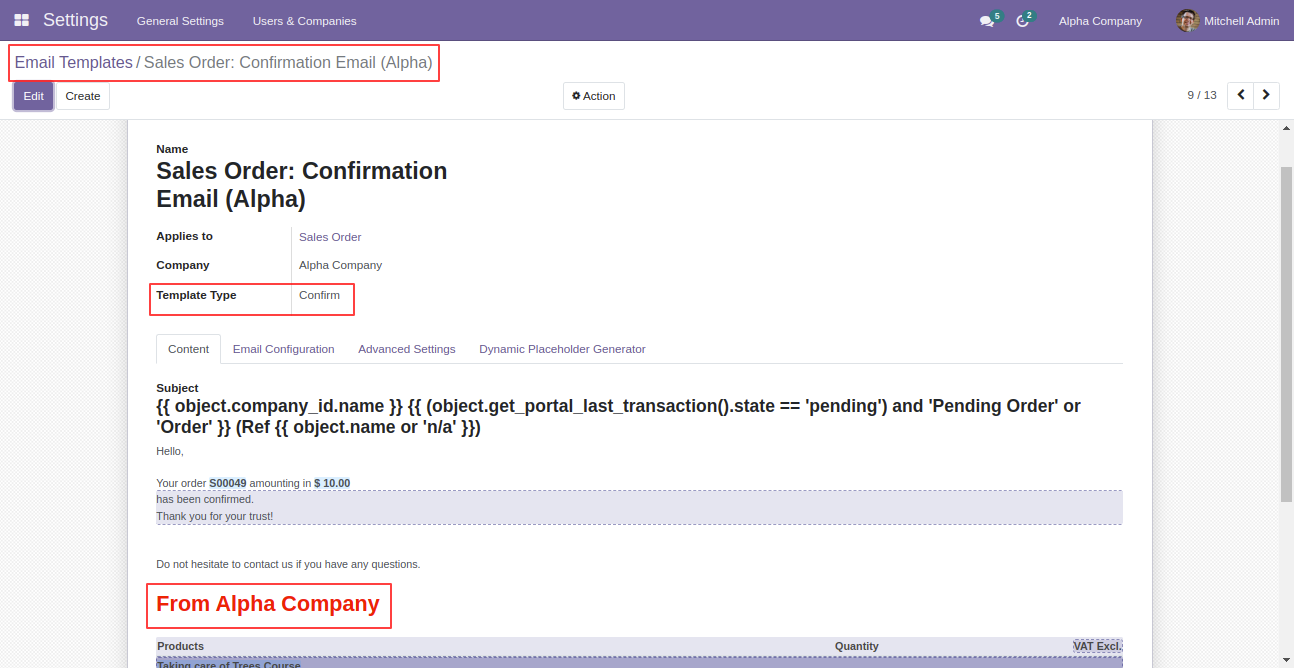 We make confirmation templates for other companies. You can change the details in the body part of the template as per the company.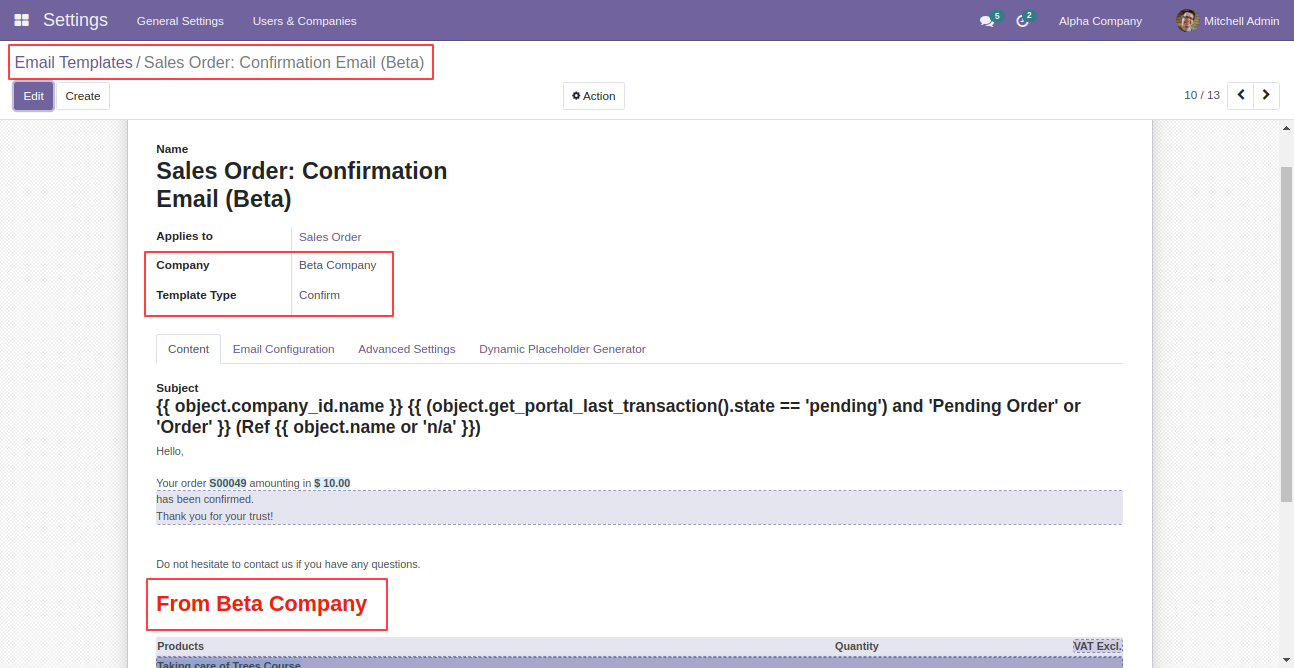 For the sale order cancellation email template, select the template type "Cancel".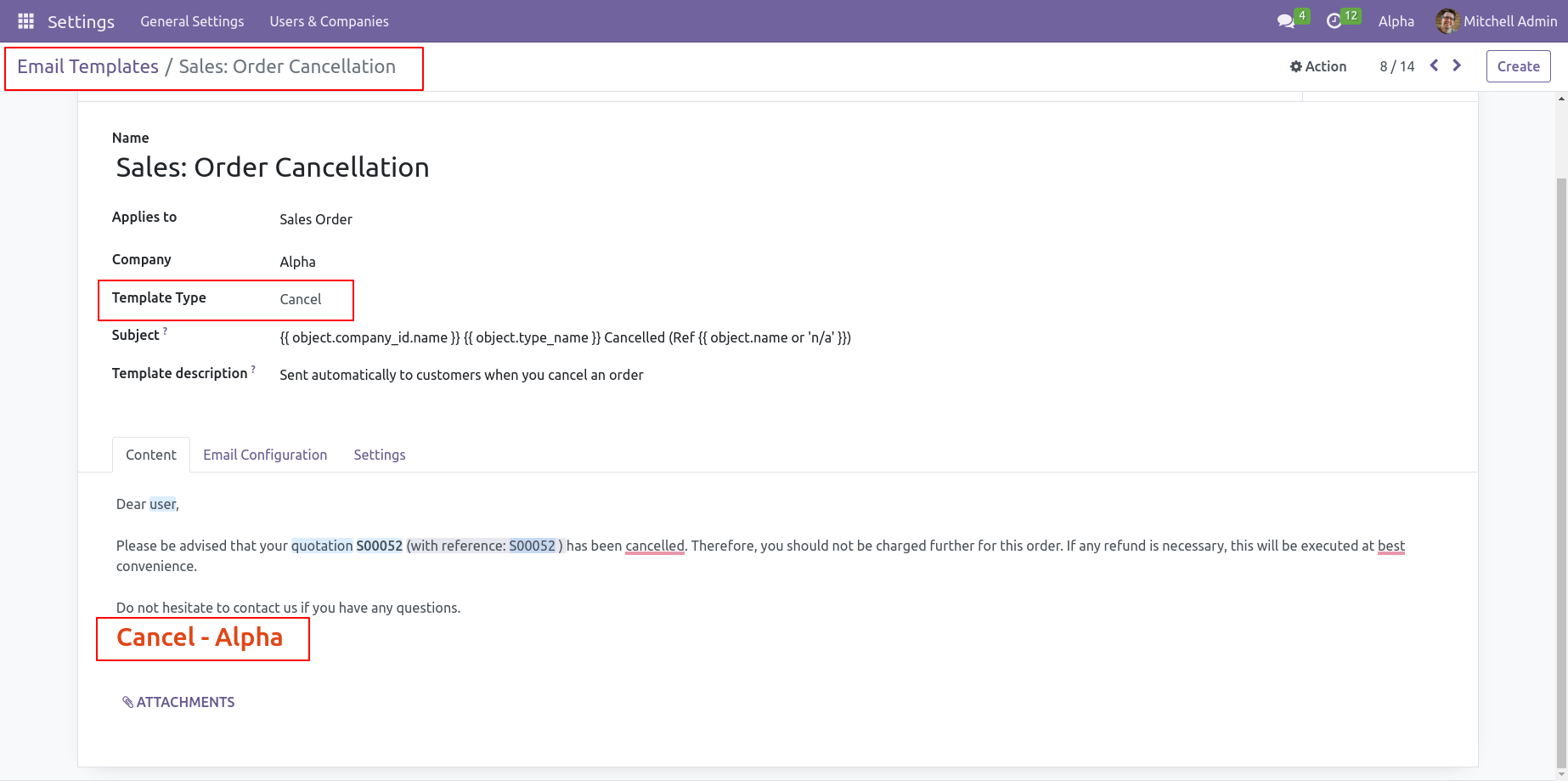 We make cancellation templates for other companies.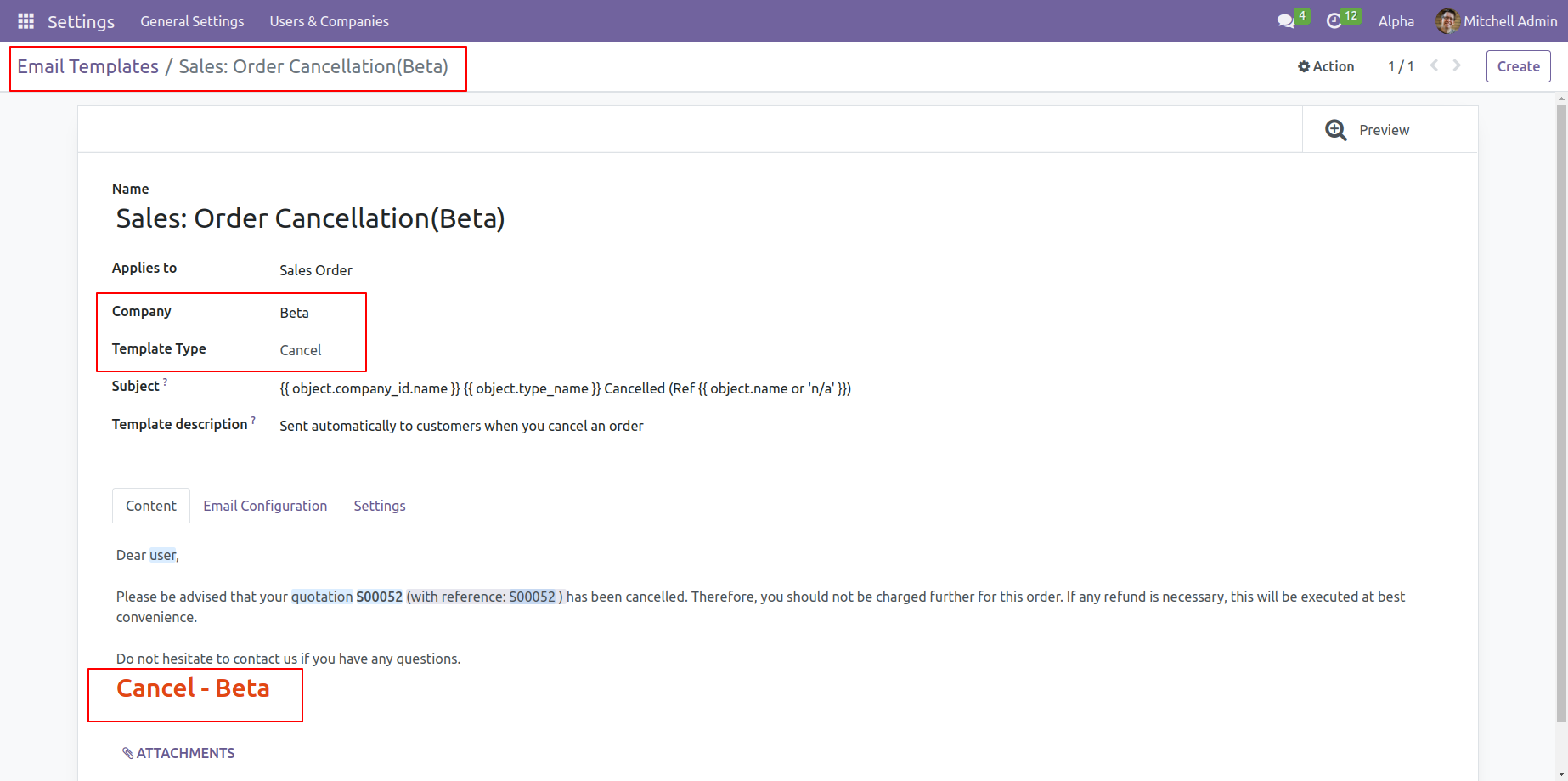 As per users by default the quotation template is selected.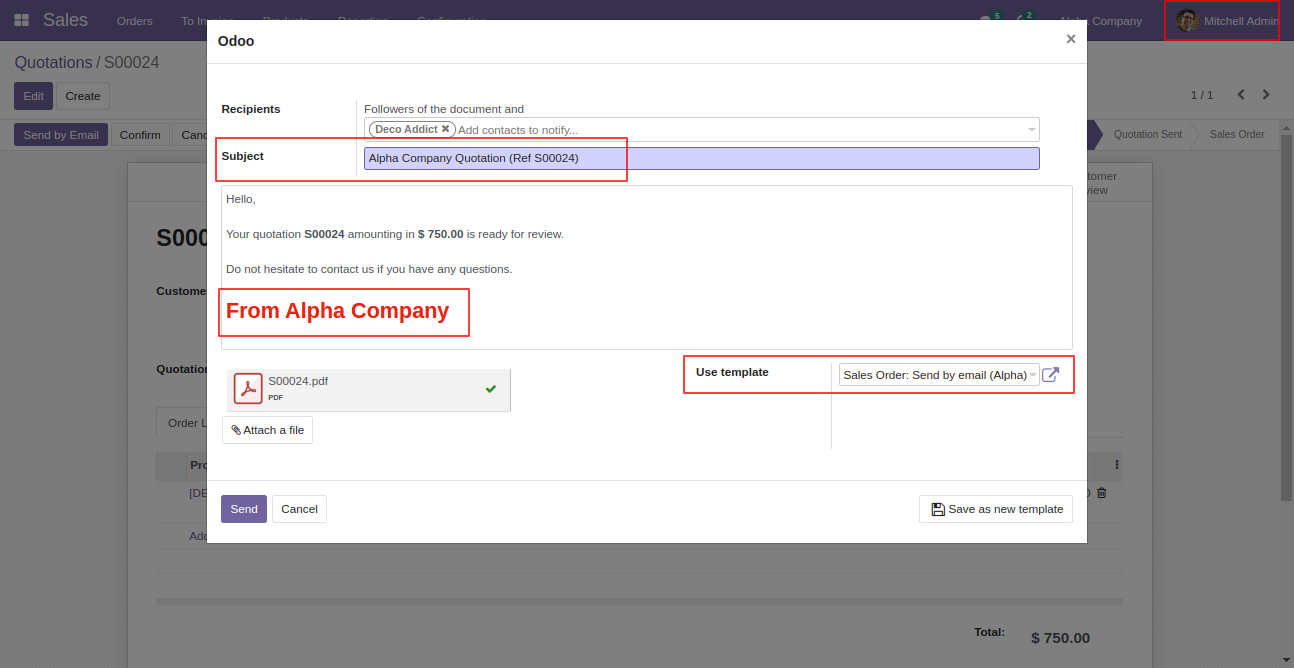 As for canceling the sale order, by default, the cancellation template is selected.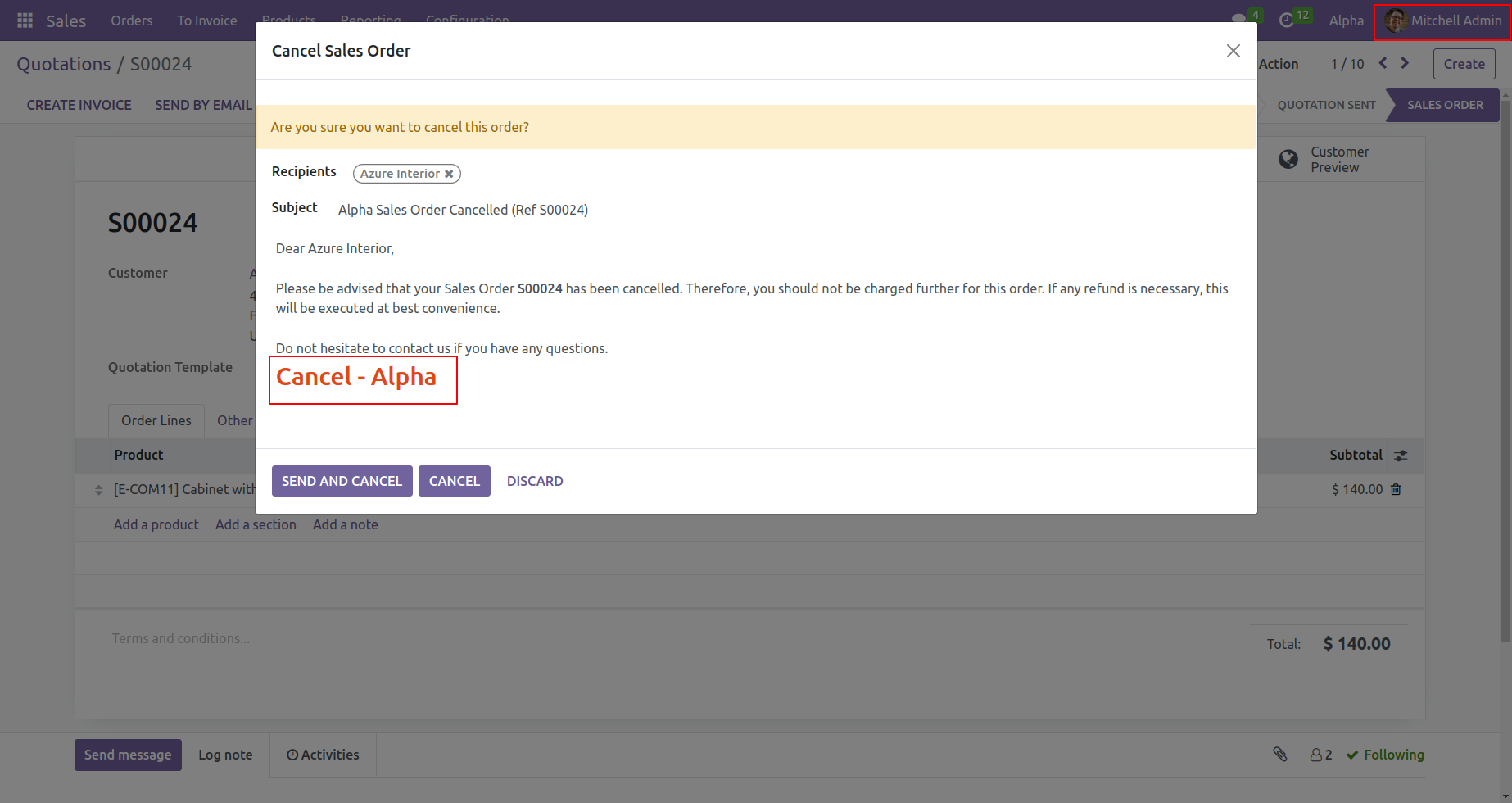 Version 16.0.1

| Released on : 13thJanuary 2023