Invoice Details Report

This module helps to generate and print invoice detail report. You need to enter from date to date and you can select invoie state and invoice type like invoice/bill/credit note/debit note. you will find a detailed report with all information. Cheers!
Hot Features

Generate Invoice Details Report
Generate Between Specific Dates
Features

You can generate invoice, bill, credit note, debit note detail reports.
You can generate report for a specific dates.
You can print report by different state.
Generate report for single company as well as multi-companies.
You can print report in PDF as well as excel report.
Go to the "Invoice Details Report".

Enter start date/end date, choose invoice state & invoice type to get report.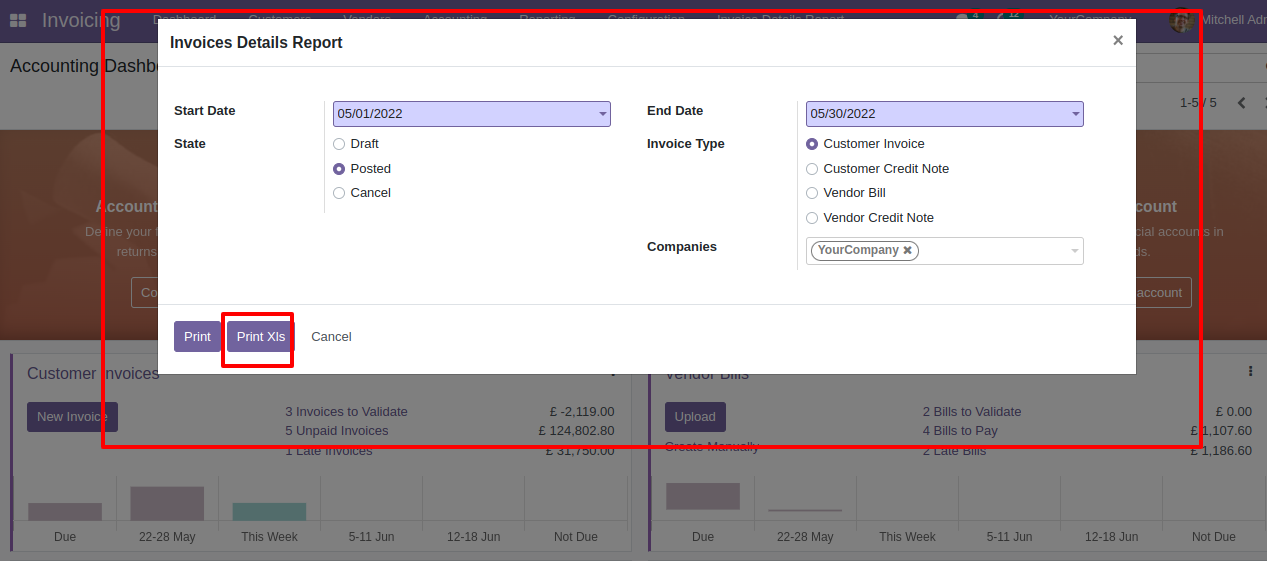 Excel report based on given dates.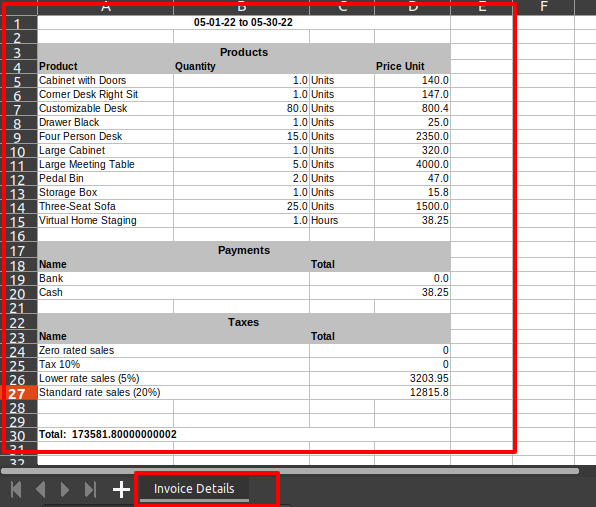 Now we generate PDF report.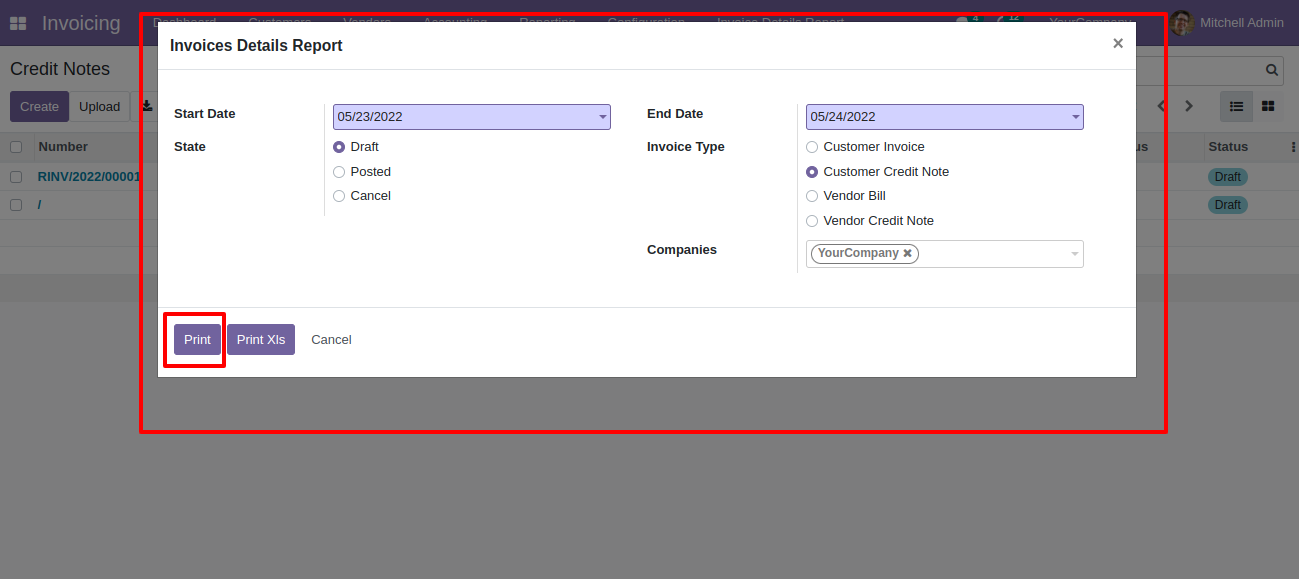 PDF report looks like this.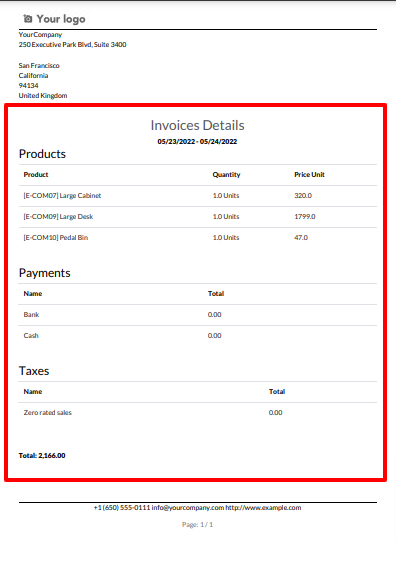 Version 16.0.1

| Released on : 28thOctober 2022