Inventory Barcode Scanner
Do your Important time wasting in manual product selection during inventory operations? So here are the solutions these modules useful do quick operations of inventory using Barcode/QRCode scanner. You no need to select the product and do one by one. scan it and you do! So be very quick in all operations of odoo and cheers!
Features
QR code scanner option added.
Easy to add products in stock operation by barcode scanner.
No special configuration required, install it, use it.
This module saves your important time.
Barcodes eliminate the possibility of human error.
It reduces human efforts.
Products With EAN-13 Barcode.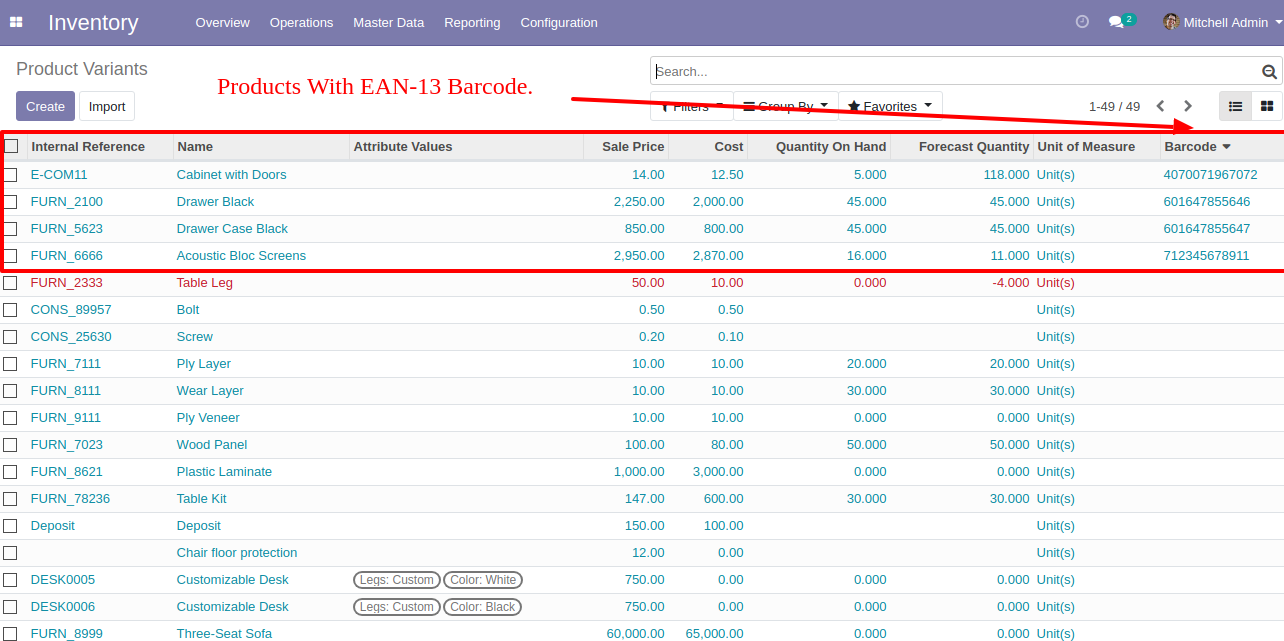 Product scan option in inventory settings whether you want to scan product by Barcode,QRCode, internal reference or all.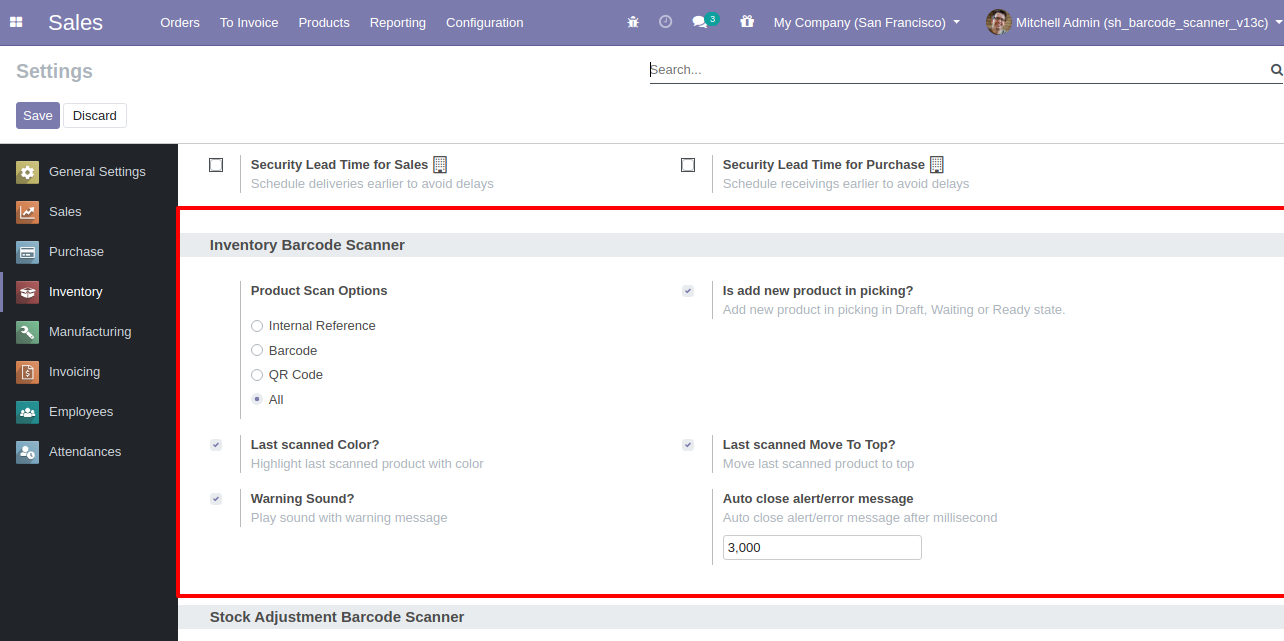 Error message given if you enable lots and serial number.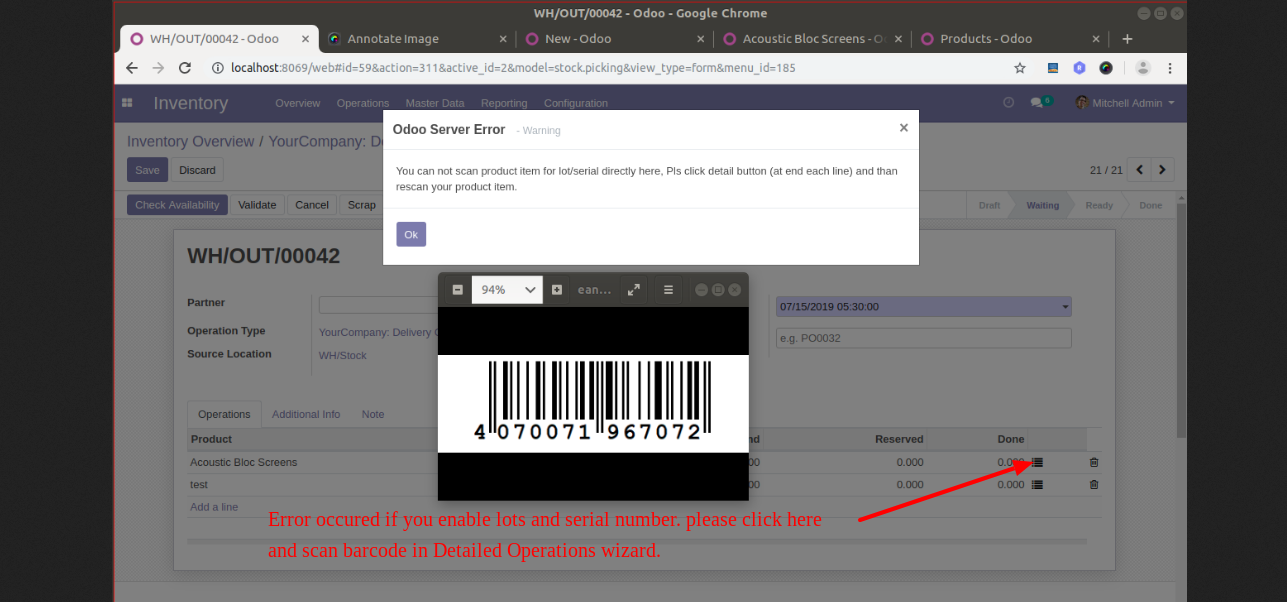 when you Scan barcode in detailed operation wizard if no line added then error message will show.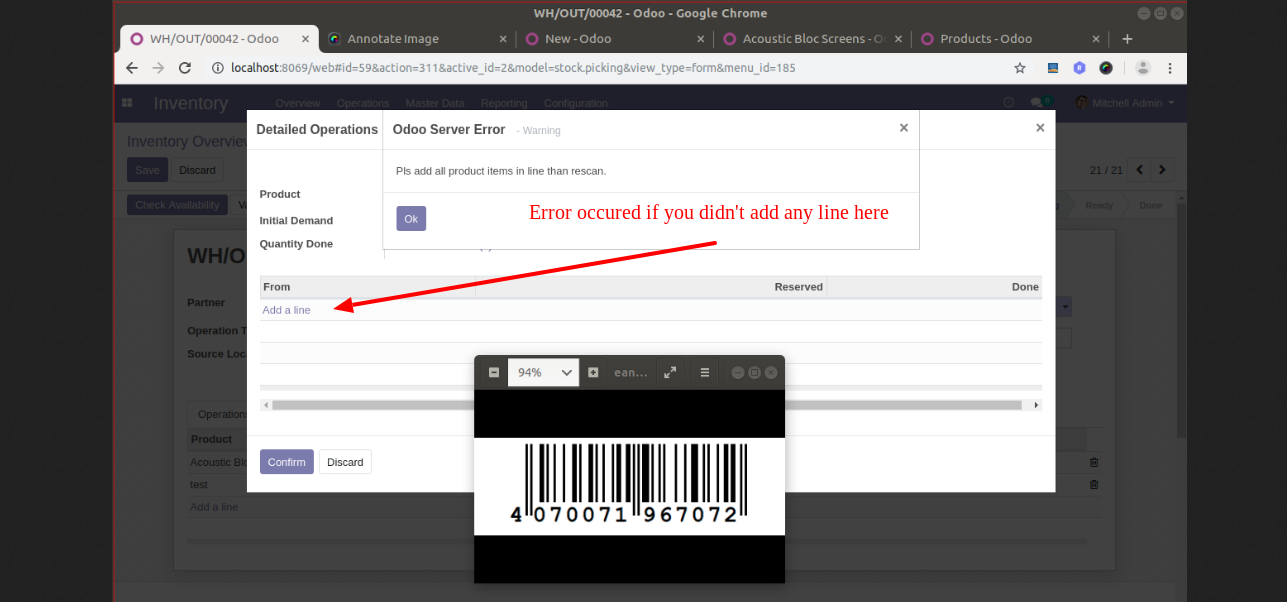 if you scan barcode then quantity done increased by 1.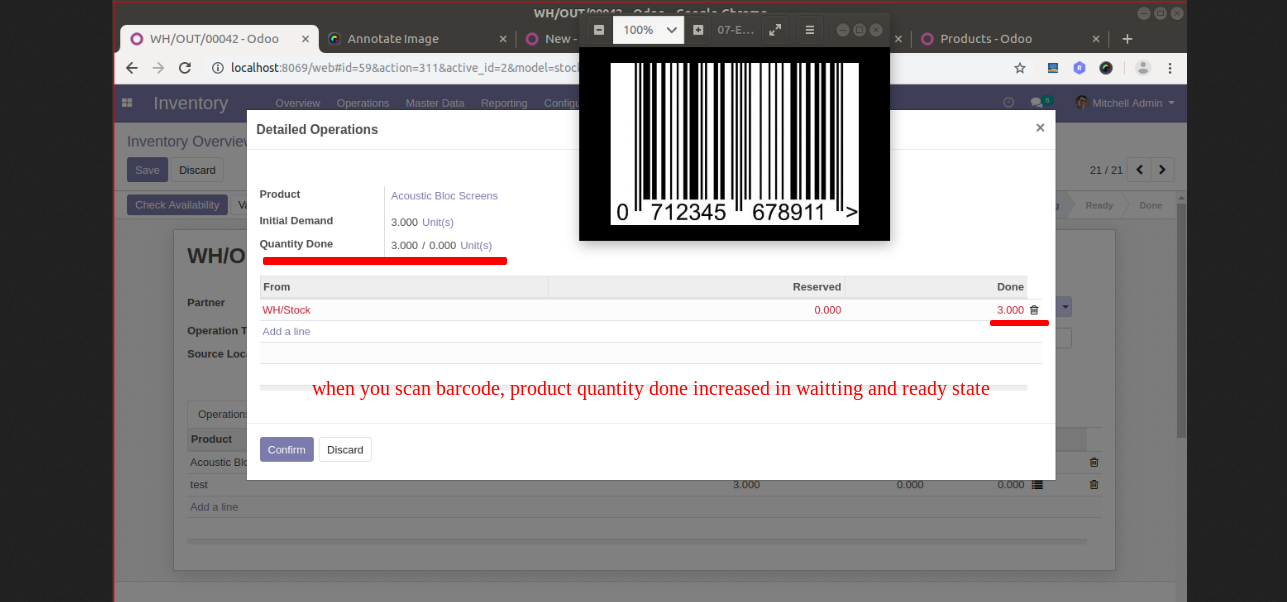 Error message given if picking not in proper state.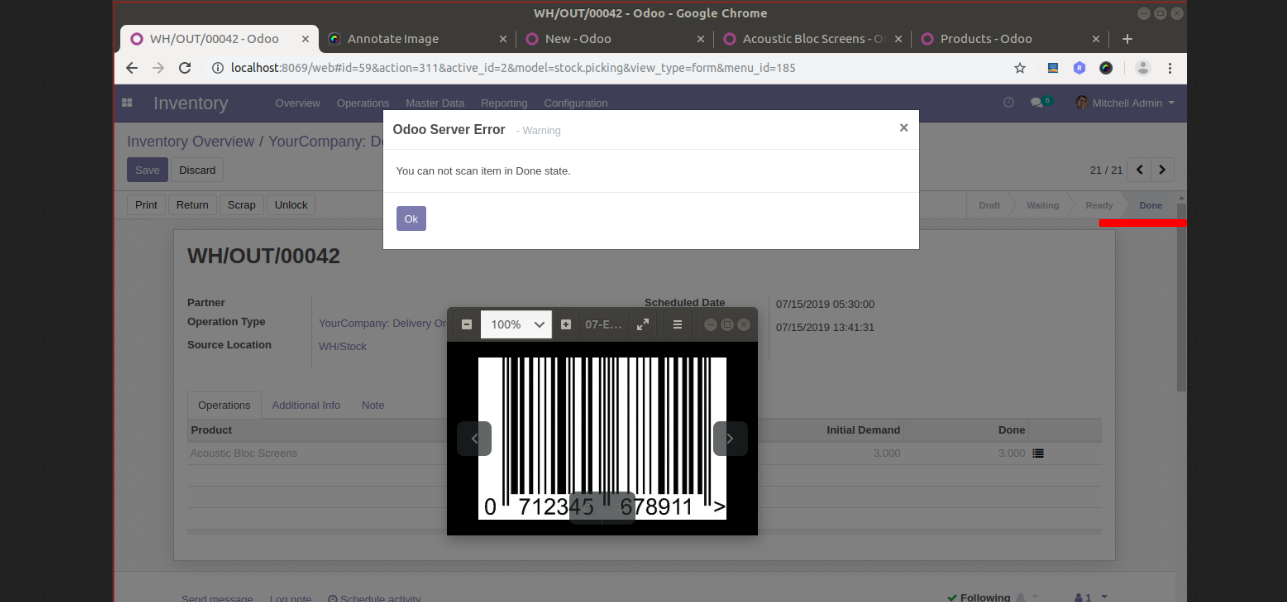 warning message given if done quantity increased than initial demand.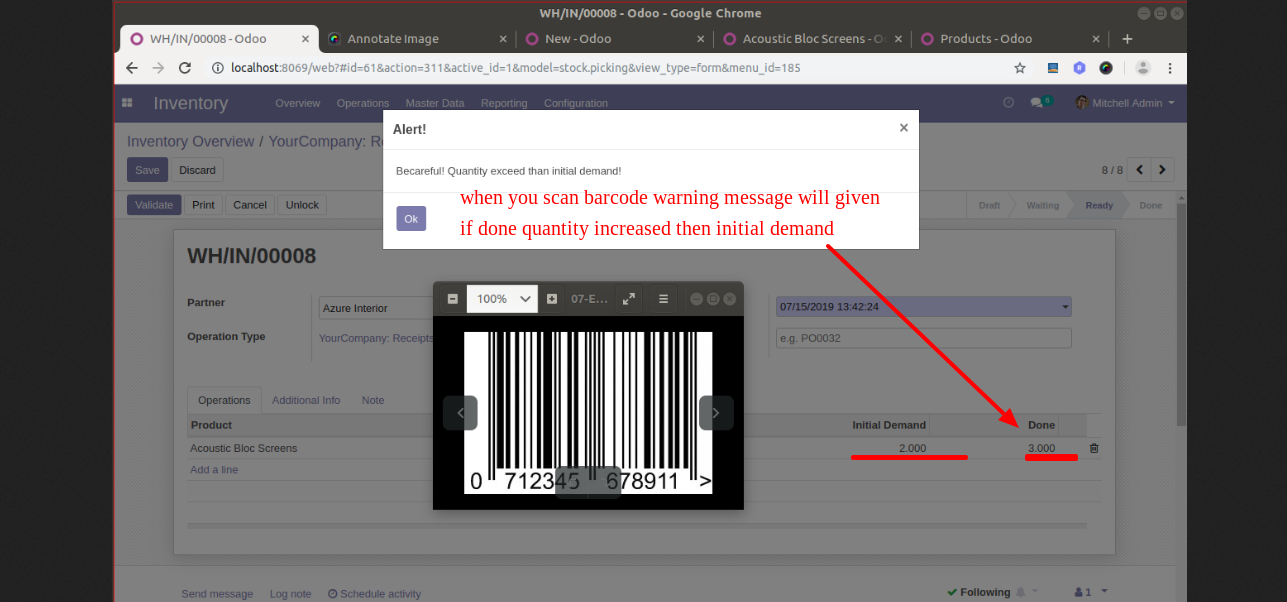 error message given if scanned product not found in line.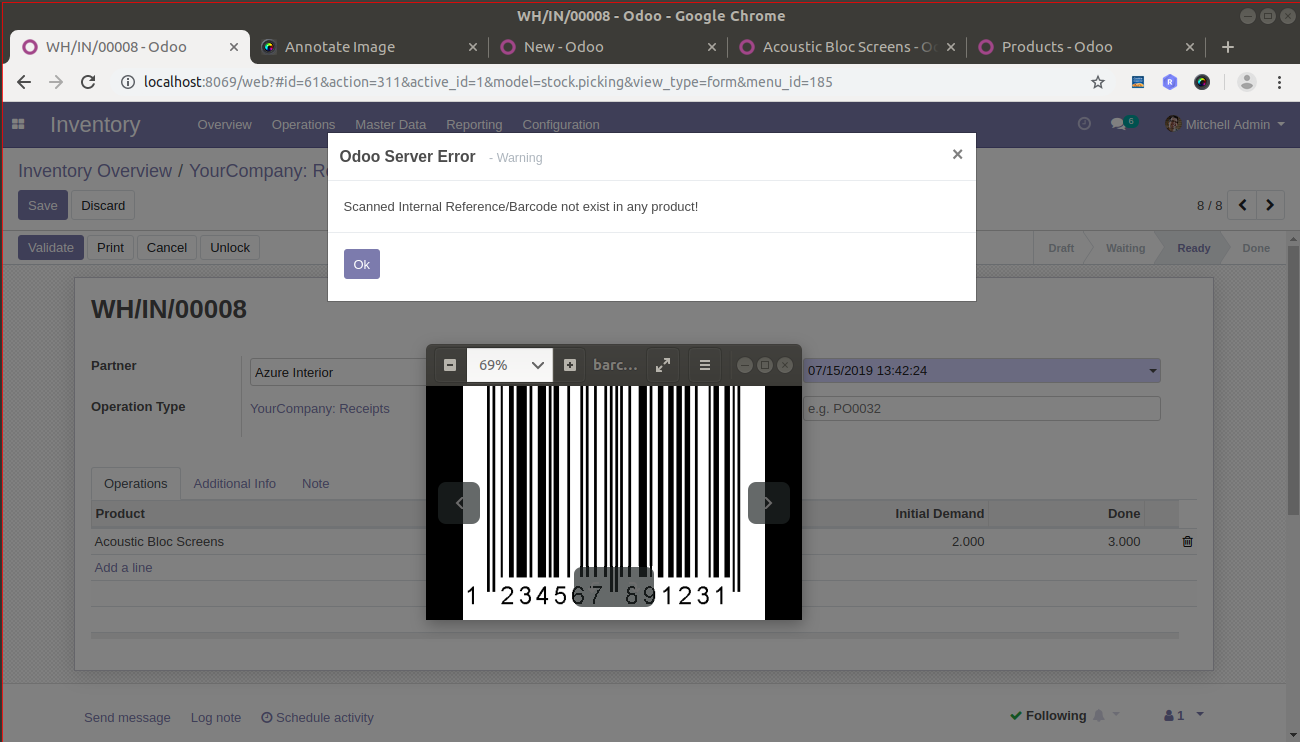 when you Scan barcode it opens detailed operation.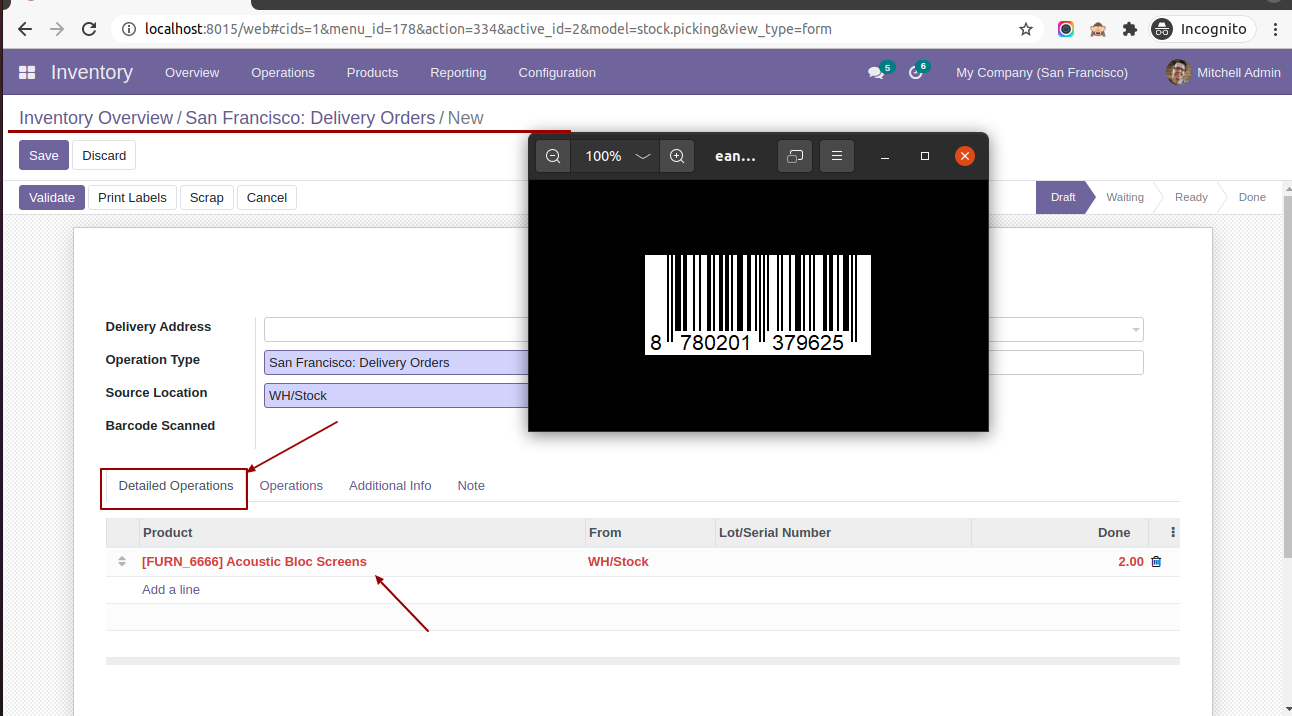 Version 16.0.1

| Released on : 28th October 2022