Import Purchase Order from CSV/Excel file
This module useful to import purchase order from CSV/Excel file
Related Module
---
All In One Import - Partner, Product, Sales, Purchase, Accounts, Inventory, BOM, CRM, Project (Advance Module)
All In One Basic Import - Partner, Product, Sales, Purchase, Accounts, Inventory (Related Module)
Key features:
Easy to import
import csv or excel
import product by Name, Barcode, Internal Reference
Auto Confirm Order option
Create vendor if never exist option
Reference Number auto/as per sheet option
First you need to tick "Import purchase Order" group in order to import purchase order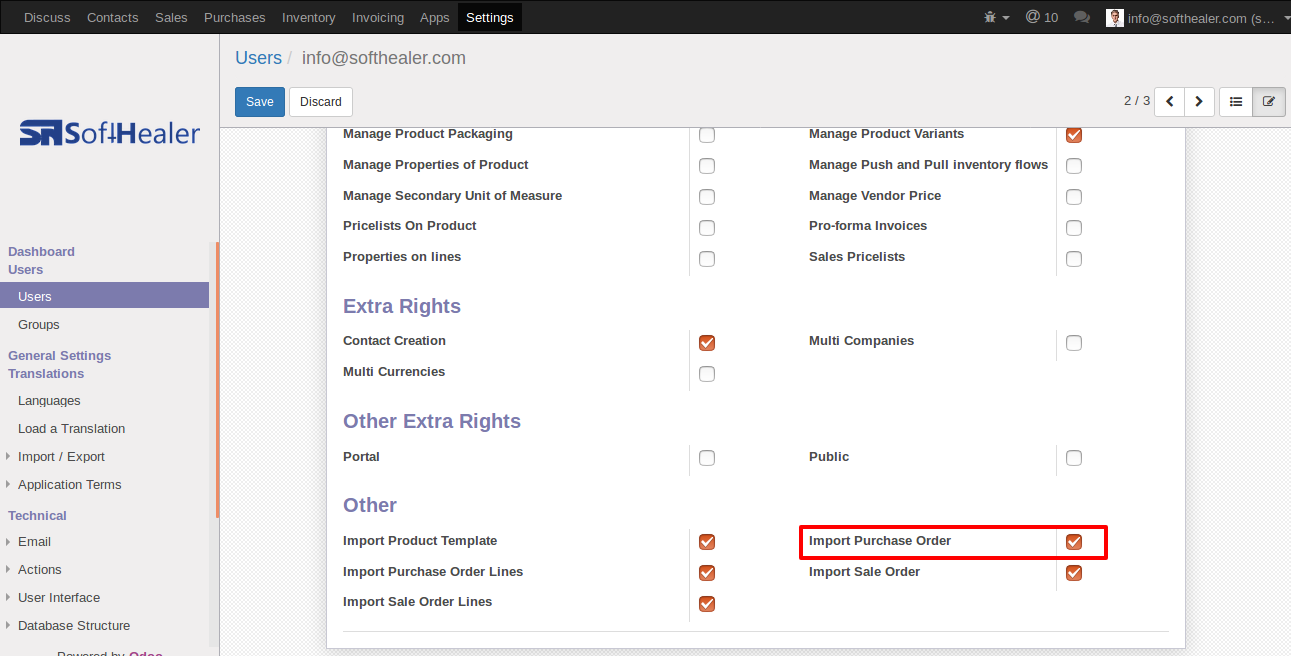 When you click "Import Purchase Order" menu, wizard will open that looks like below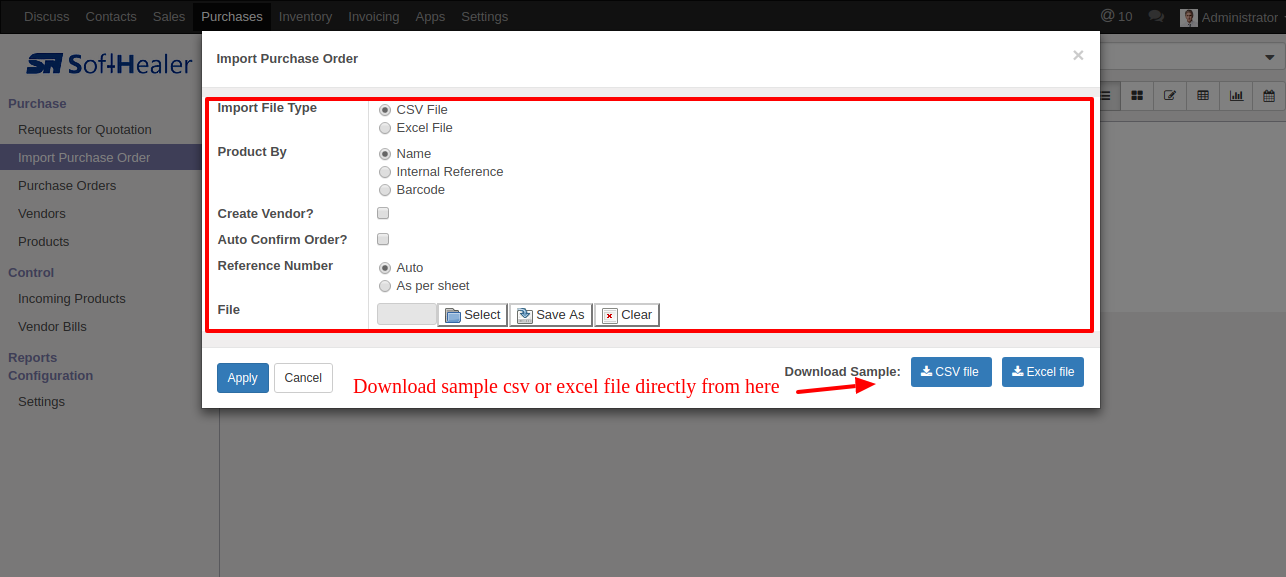 Success message looks like below it's shows successfully imported records and also provides list of unimported records with row number in sheet and relative details of data invalidation.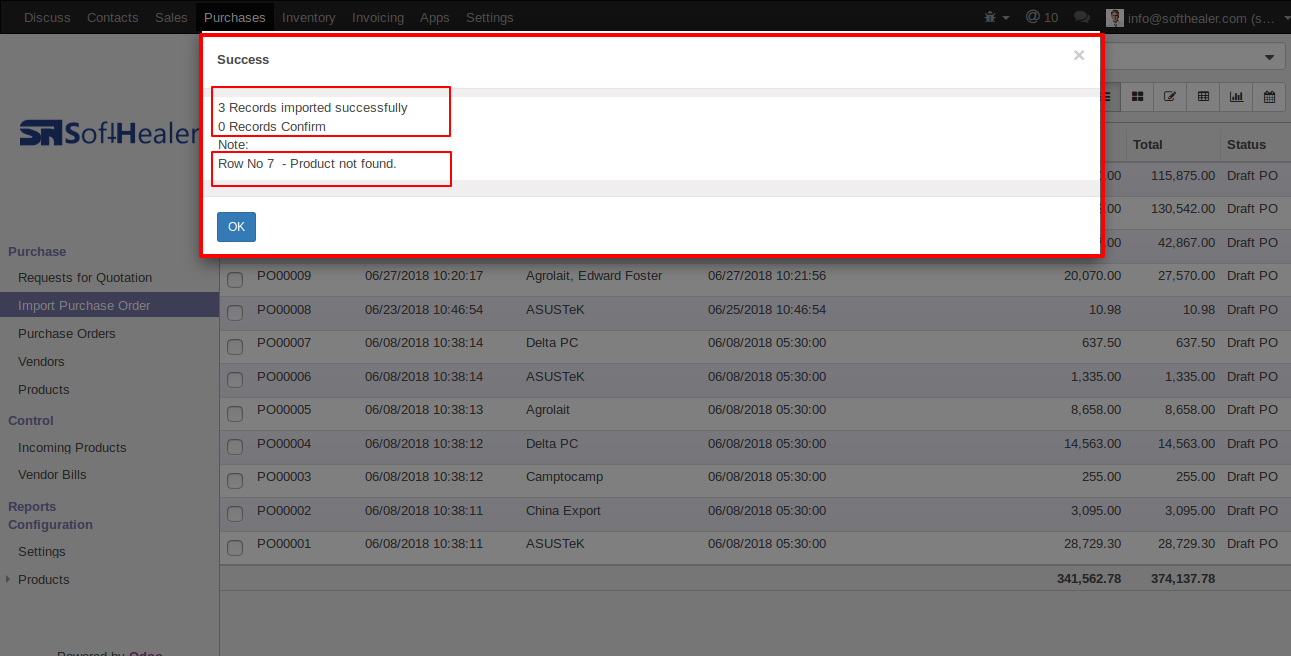 following fields are imported.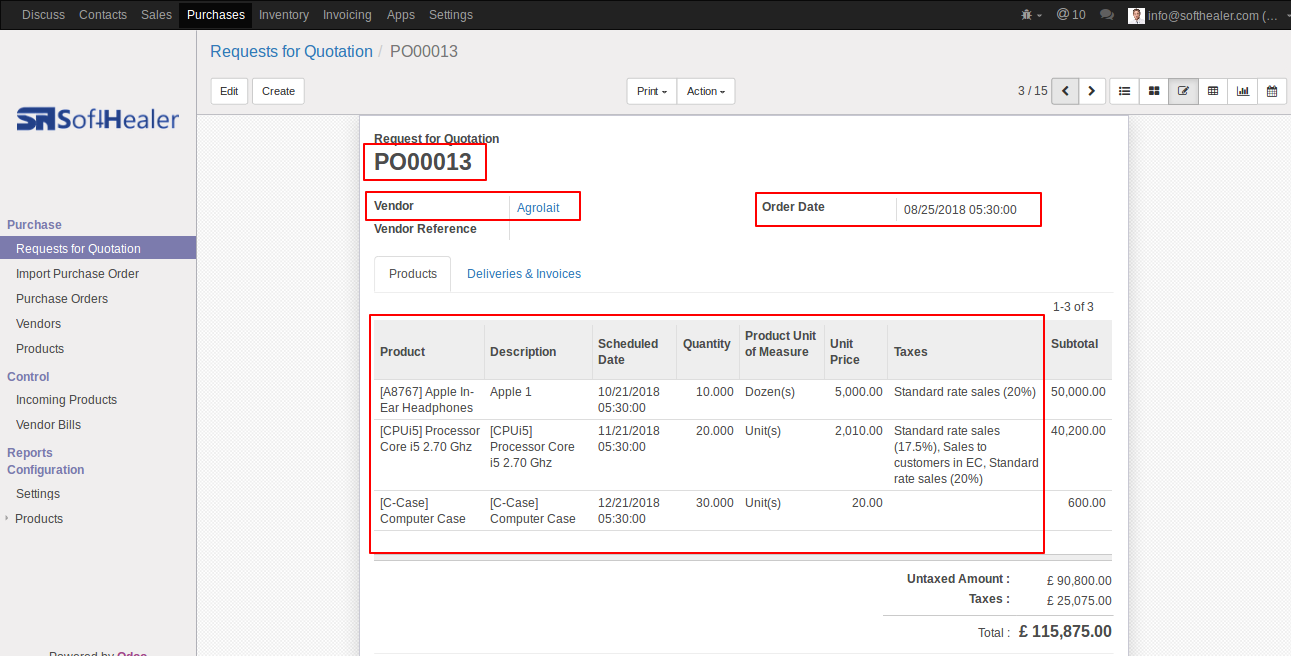 Your CSV file format must match like below.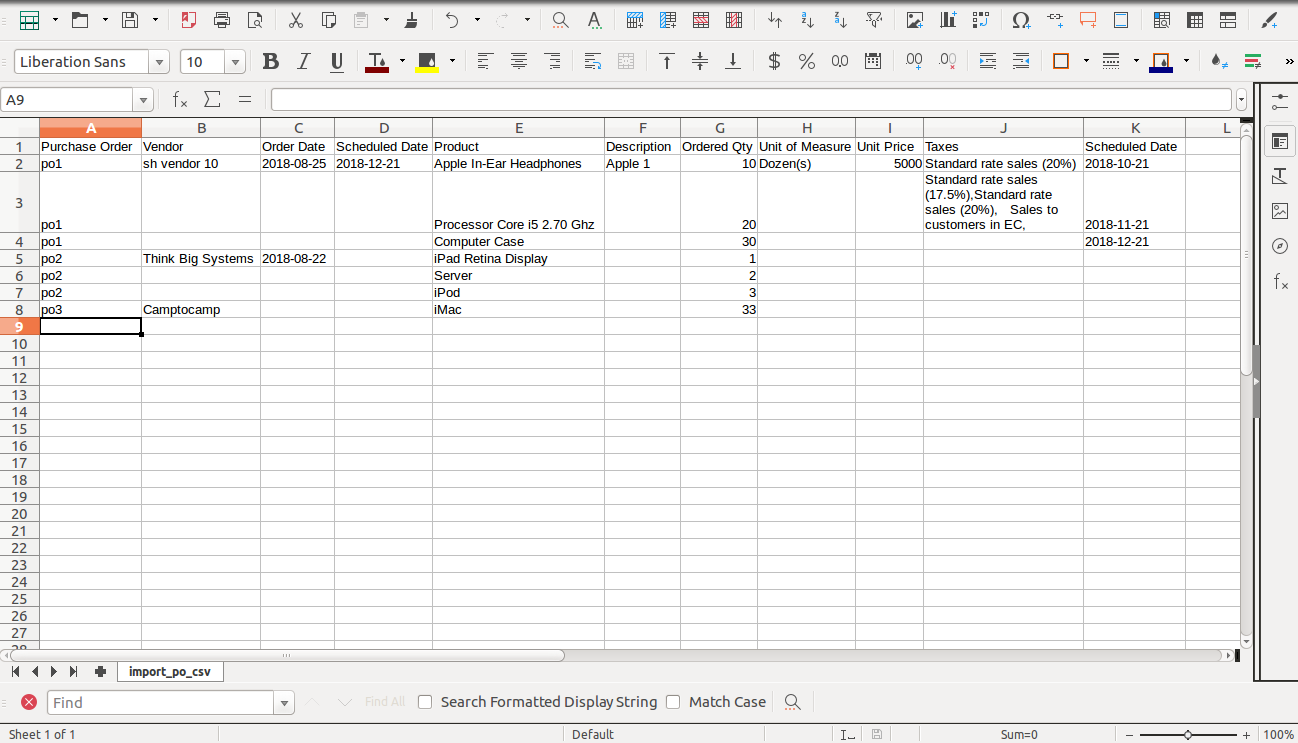 Your Excel file format must match like below.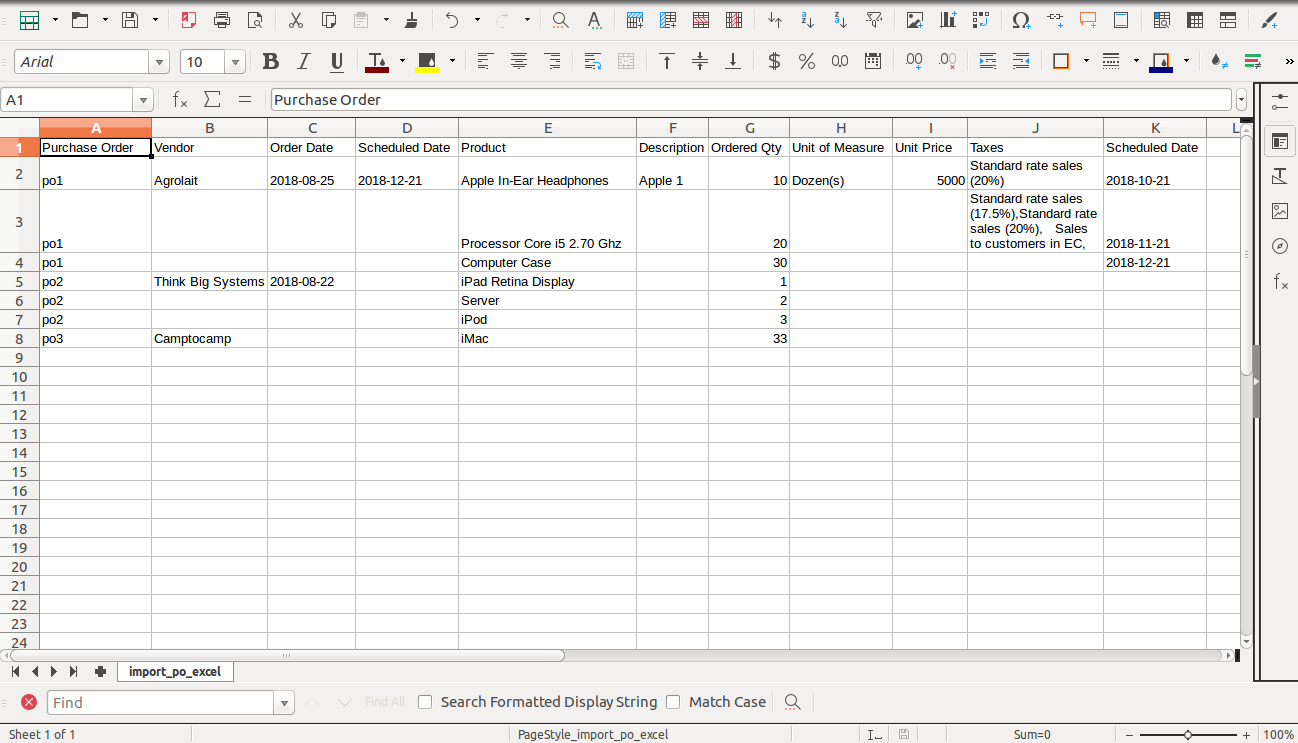 Help & Support
You will get free 90 days support and assistance in case of any issues