Hide Any Menu
---
Do you want to hide a specific menu for a specific user? Do you want to show limited menus to users? This module will help you to hide the menu to the user. Go to users, Click on hide menus tab and specify menus which you want to hide for that user. That's it. cheers!
Features
---
Easy to hide any menu(root menu or submenu etc.) to any user.
Easy to use.
No special configuration required.
Version
---
v11.0.1 (October 12
th
2019)
Suppose, we want to hide below menu for test user.
---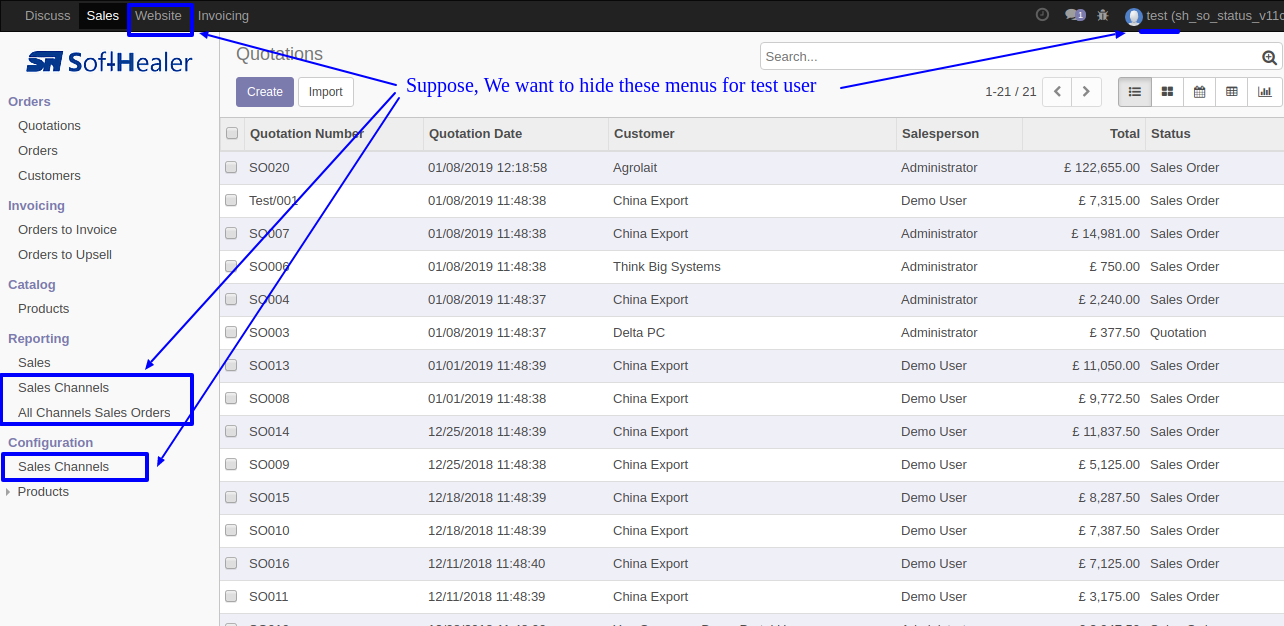 Hide menu settings in user form view.
---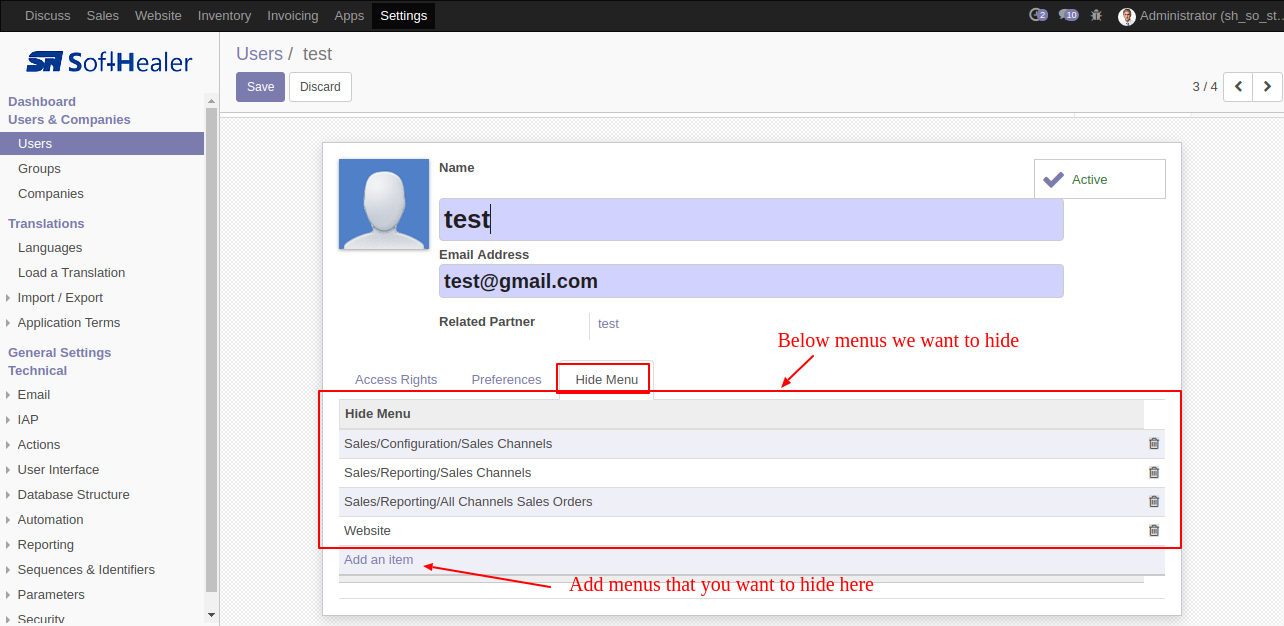 Now, selected menu are hidden for test user.
---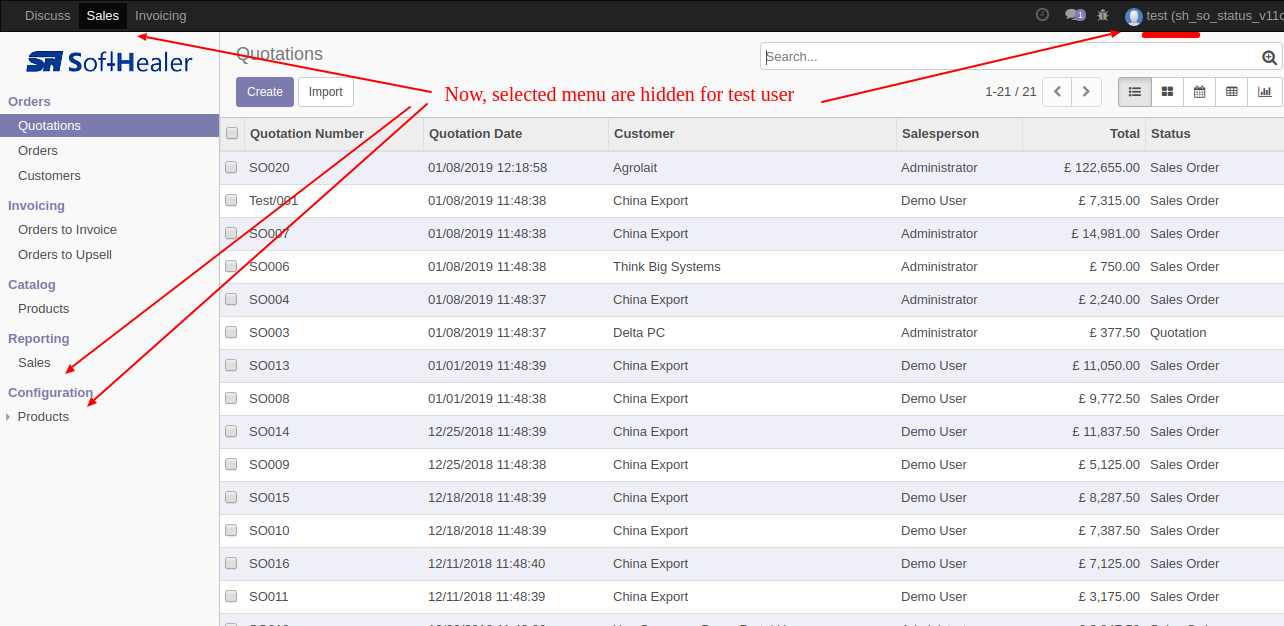 Help & Support
You will get free support for 90 days and assistance in case of any issues