Helpdesk Branch

Odoo provides multiple company feature which helps to manage your different company in one odoo database. But if you want to manage your business with multiple locations/branches/Stores/Chains in one database so that feature is not available in the odoo. Our this app provides feature to manage your business with multi branches.
Features

Easy to define multi-branch in Helpdesk(ticket and task)
Easy to make analyze report with the branch name.
Easy to group by your record with the branch name.
Easy to define the Task branch wise.
Define the Ticket branch wise.
List view of the helpdesk teams. Dropdown for an allowed branch.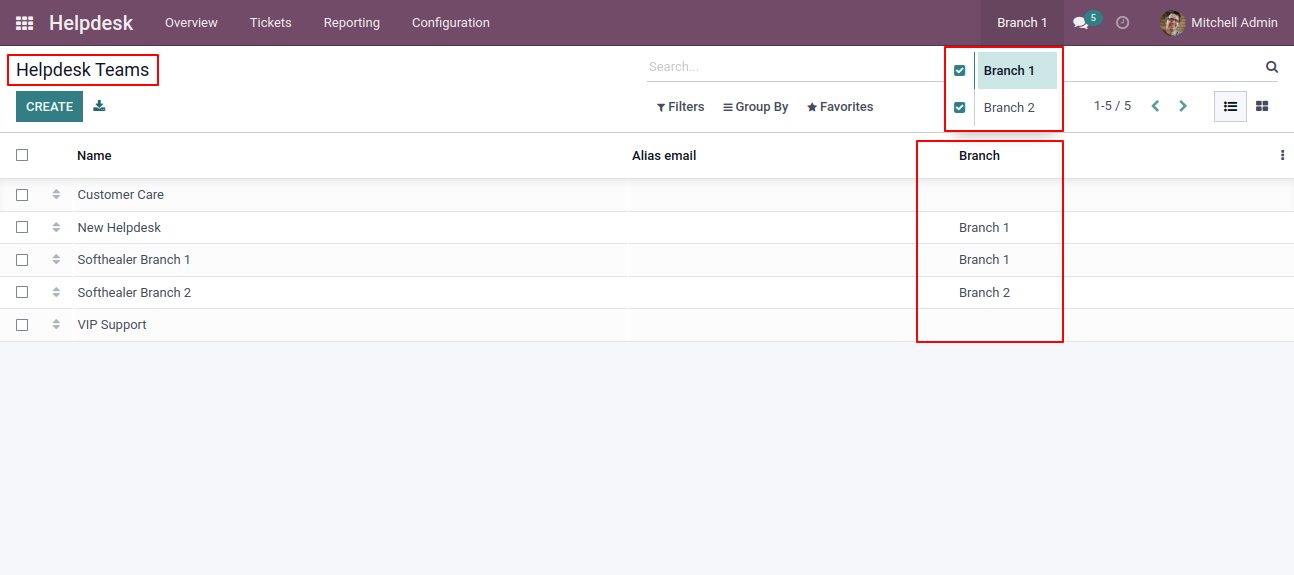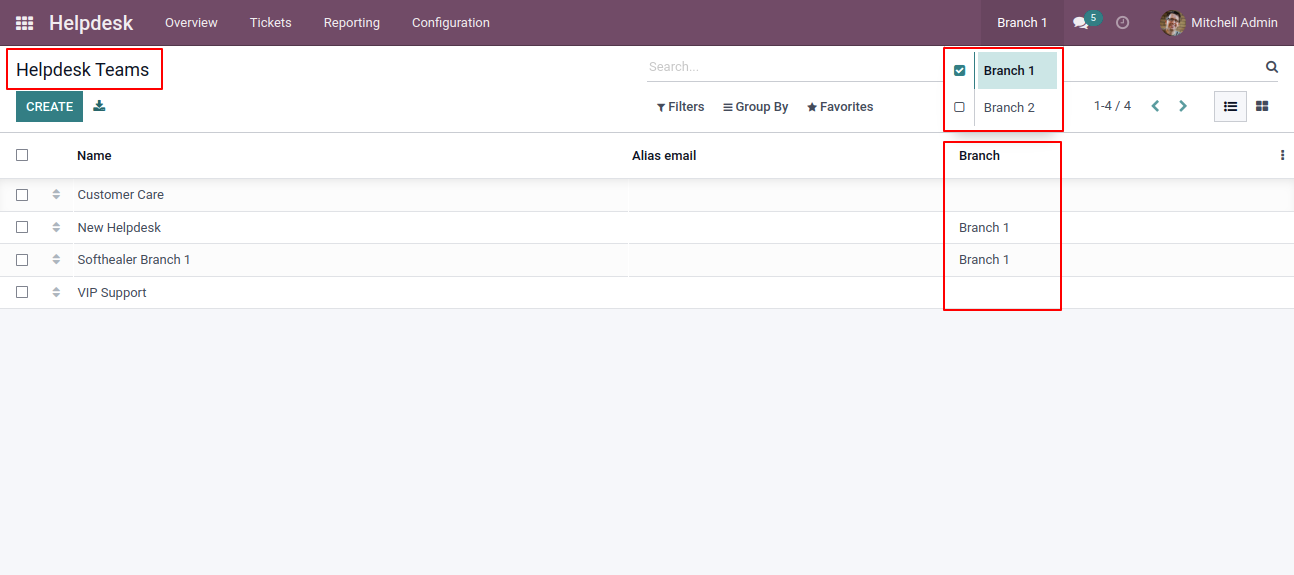 Group by helpdesh teams based on 'Branch'.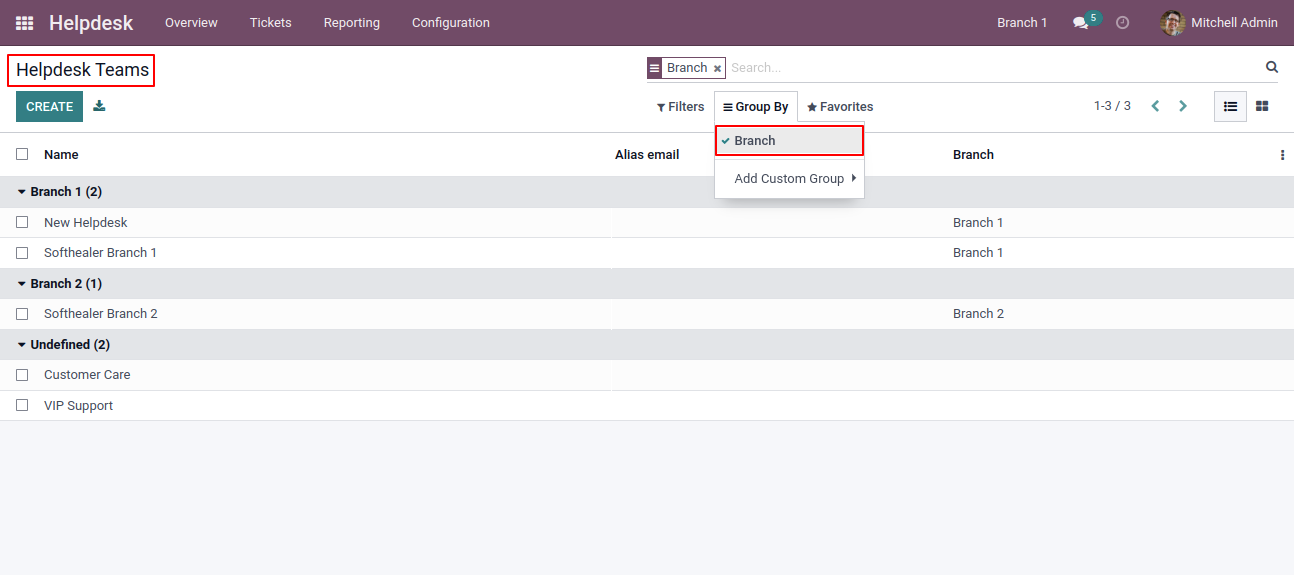 In the form view of the helpdesk team, you can find the branch field.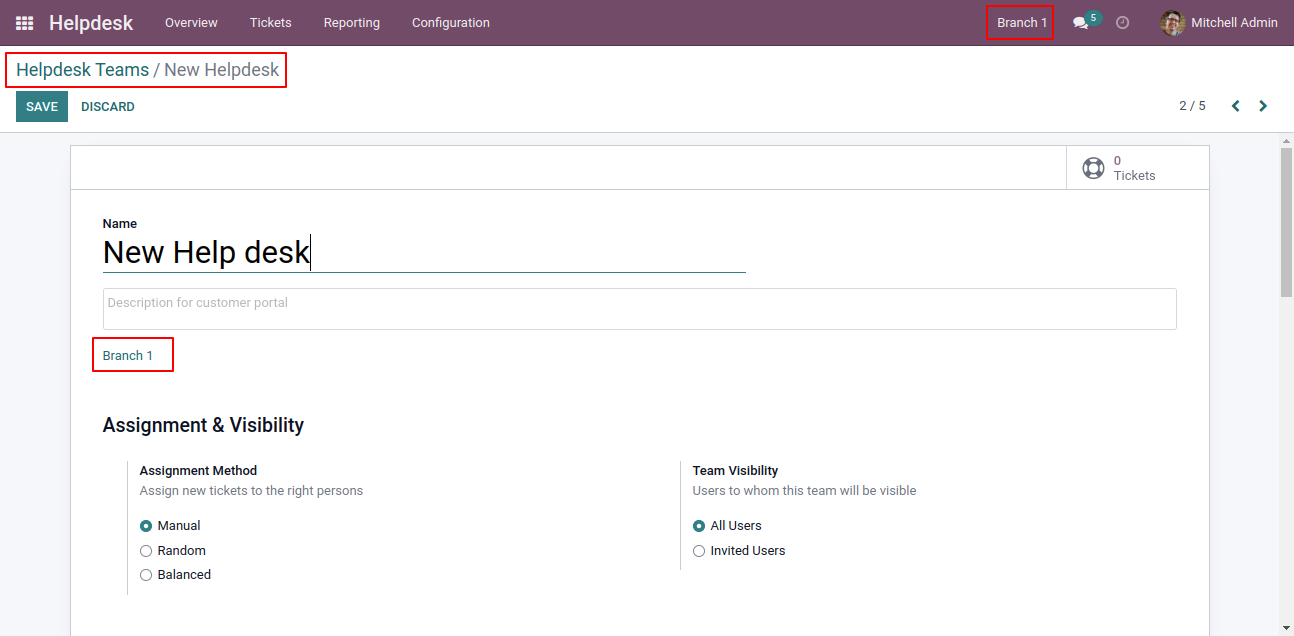 The branch field is also visible in the tree view of the SLA policies.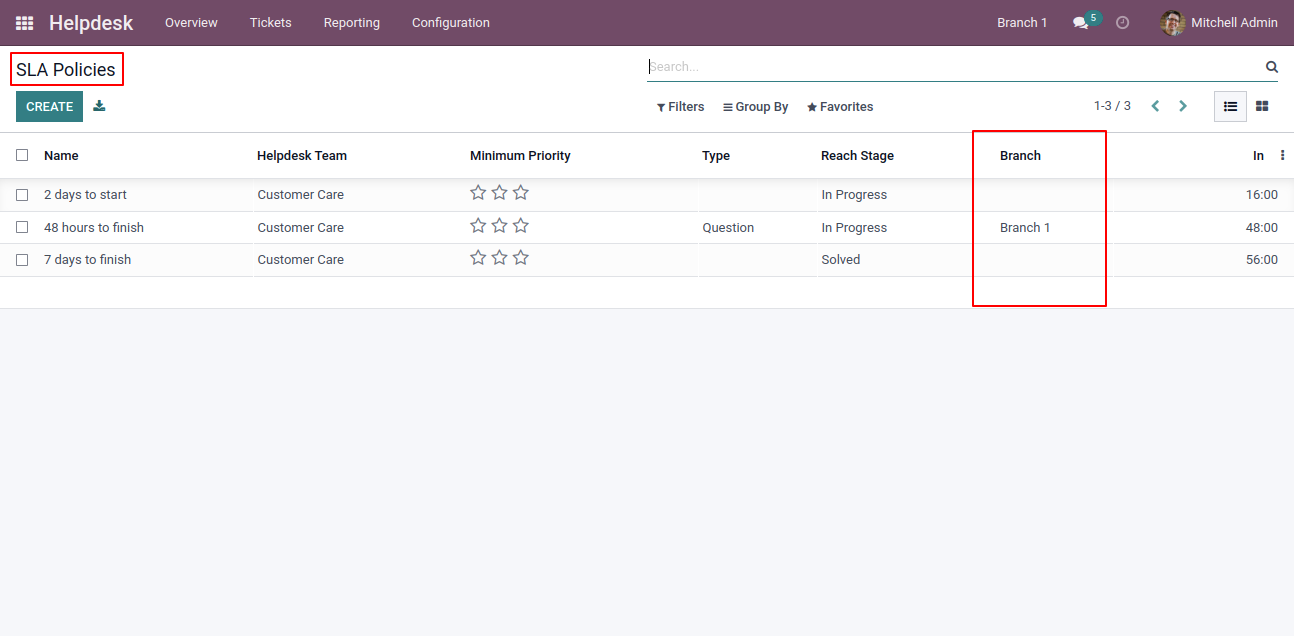 Enable 'Multi Branch' in users. For giving multi branch access to the users.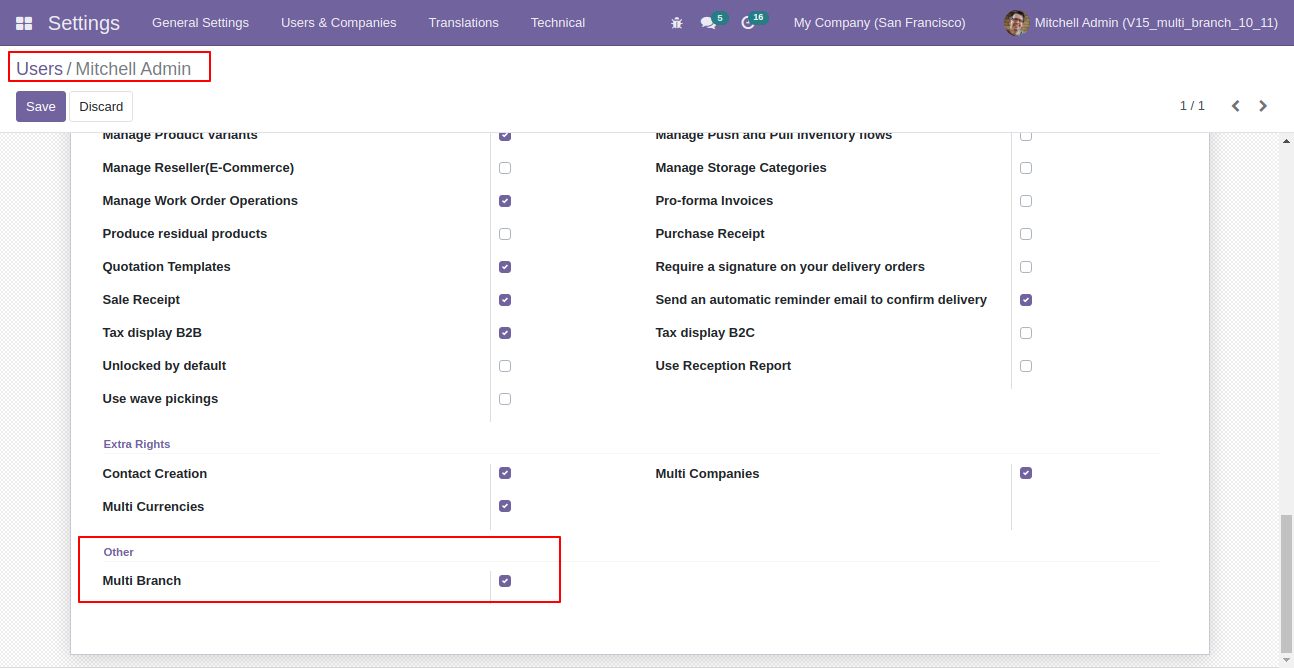 Select Manager for the branch manager, who can create branches and assign branches to the users.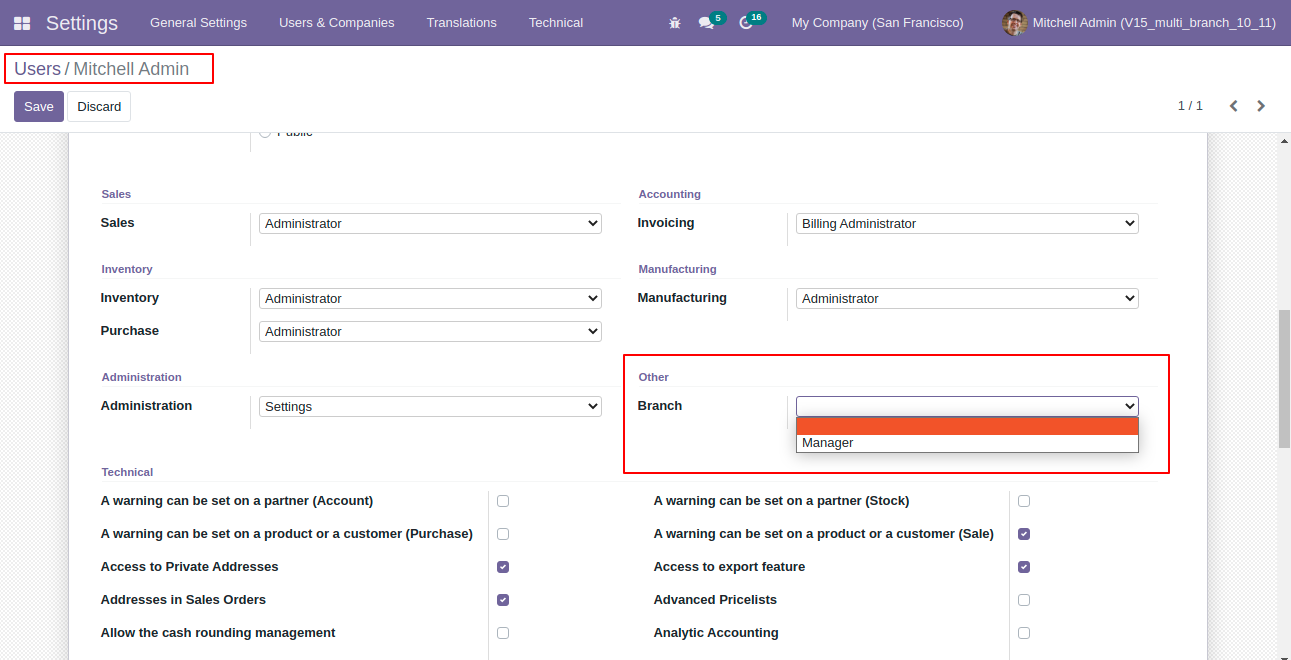 Branches menu and tree view.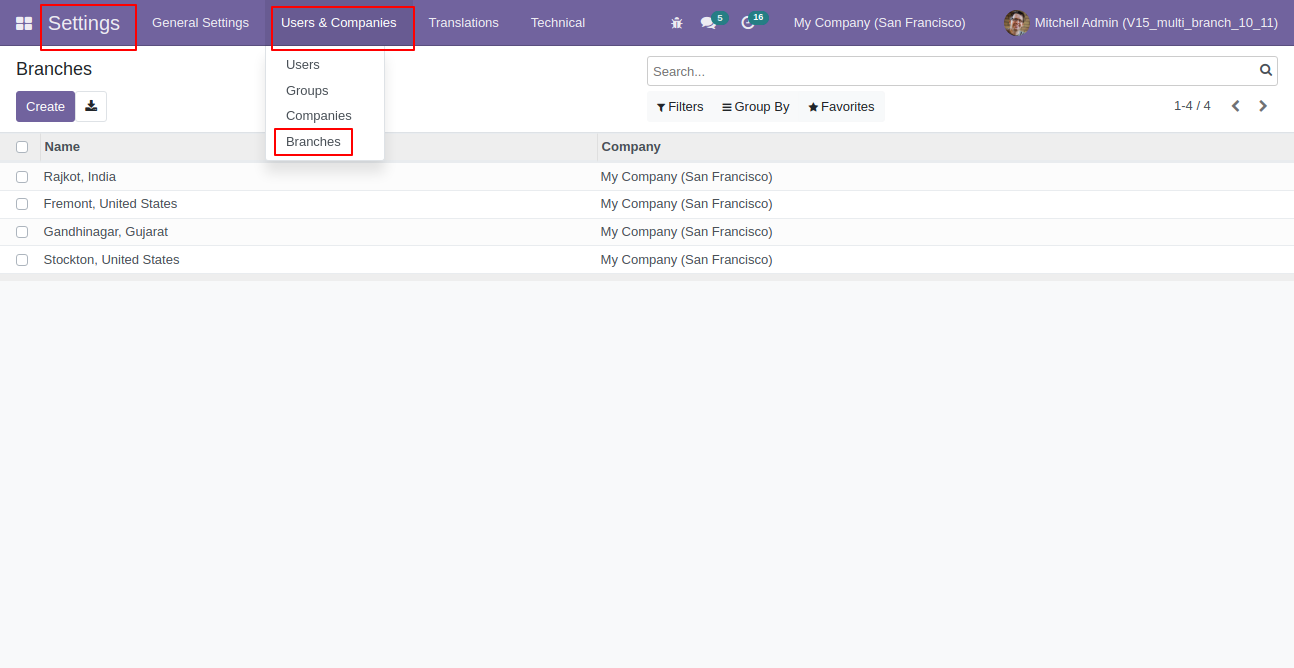 Branch form view.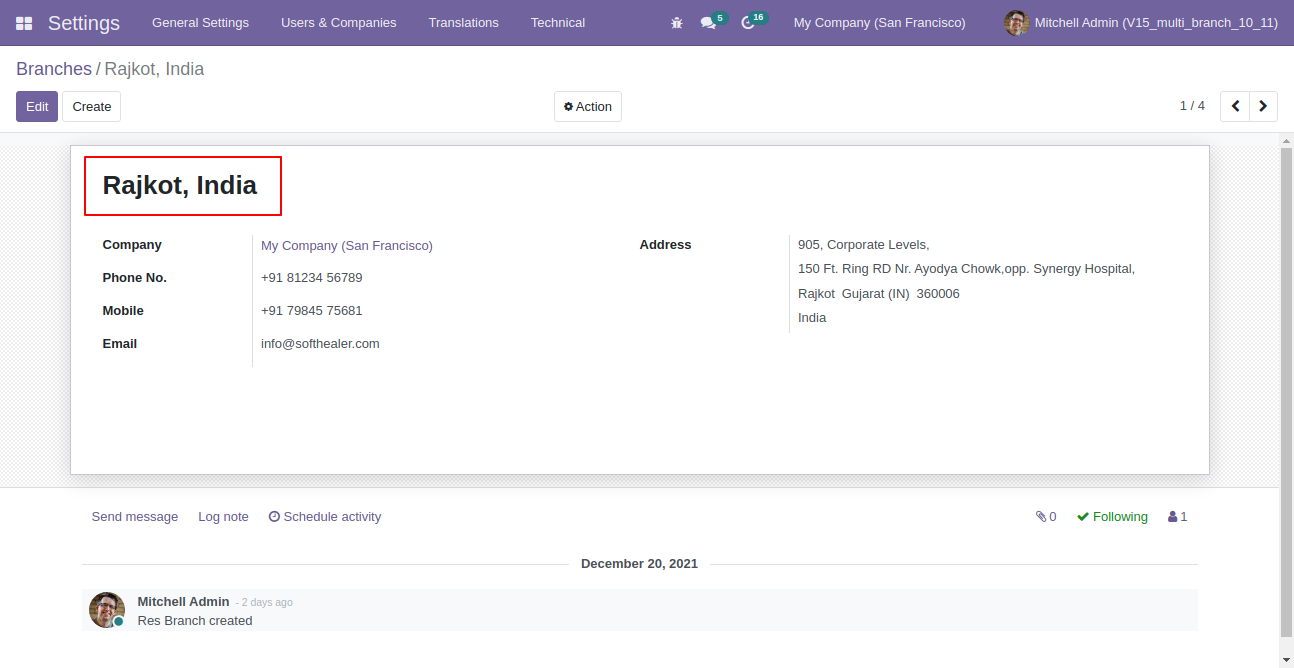 Assign branches to the users and select one default branch in 'Branch' for that user.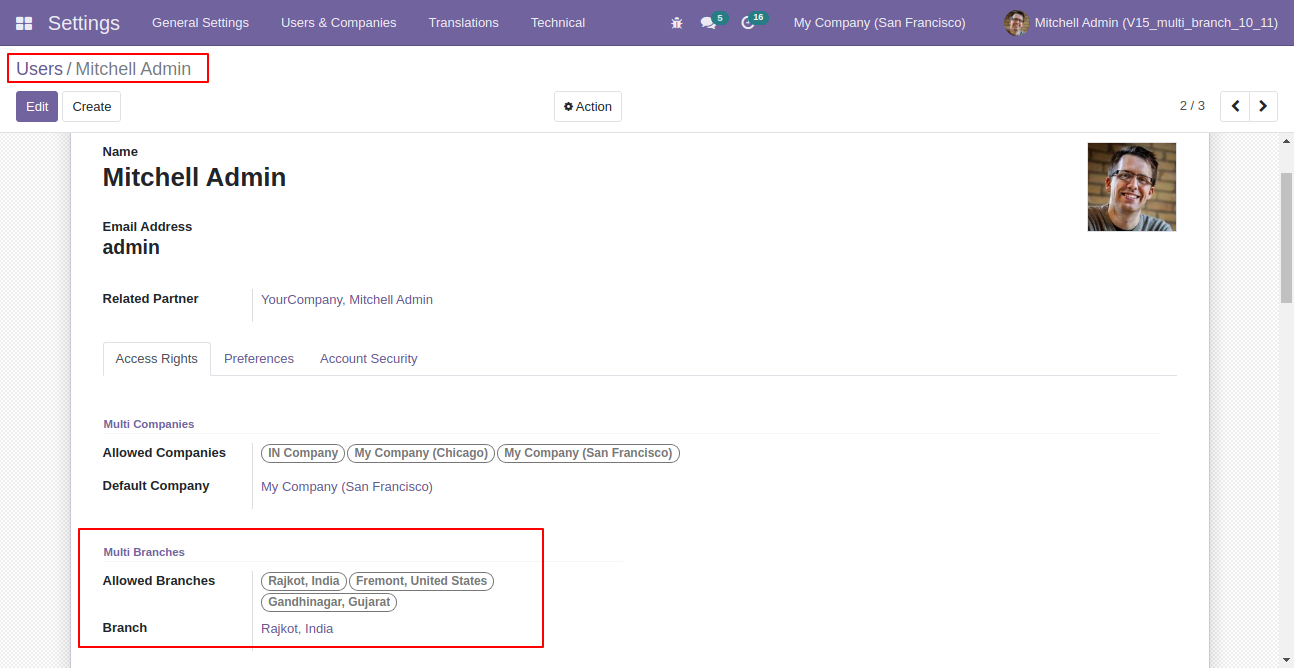 Dropdown for allowed branch.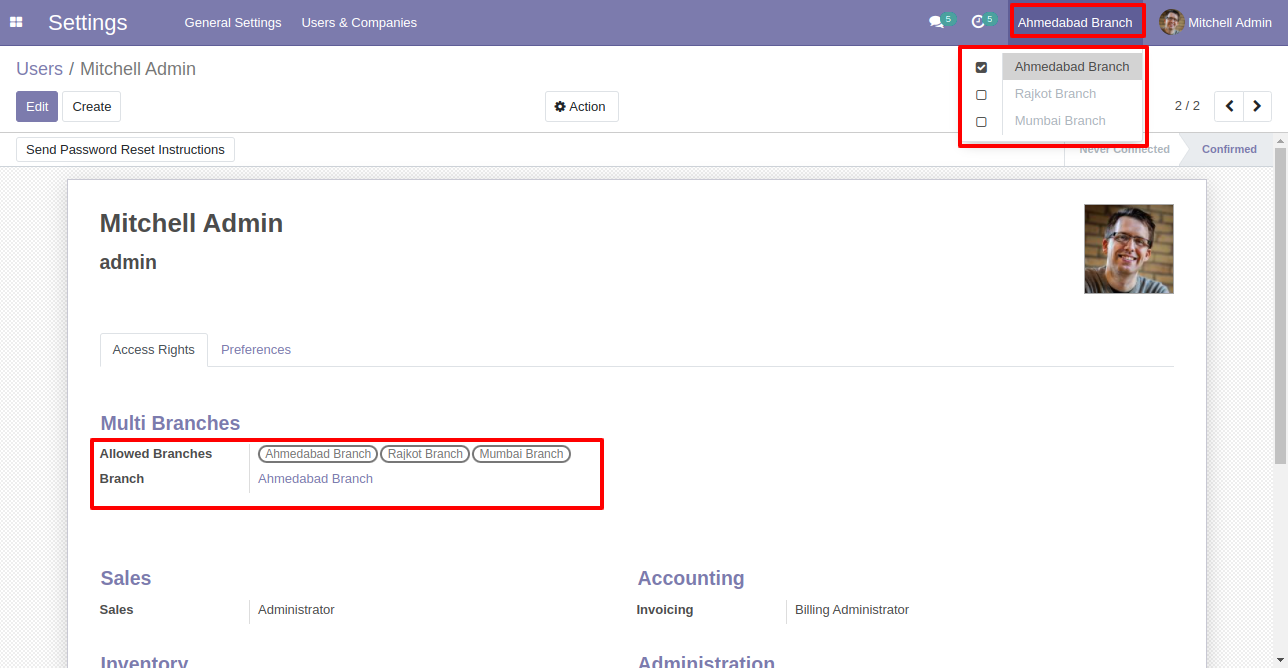 Version 16.0.1

| Released on : 11thJanuary 2023