FSN (Fast,Slow & Non-Moving) Inventory Report

We have made an FSN inventory report that helps to classify inventory items according to the product movement or rate of consumption. FSN classified in 3 groups,

F - Fast Moving,
S - Slow Moving,
N - Non Moving.

This module helps to generate and print stock FSN eports in PDF as well as excel format.
Related Modules

Benefits Of FSN Report

Better Control Over Inventory
Accurate Inventory Decision
Features

You can generate an FSN inventory report.
Report can be generated in PDF and XLS format.
You can generate report between any dates.
This module saves your important time.
No more configuration required, just install it and use it.
Go to the User enable "FSN Report" Tick box.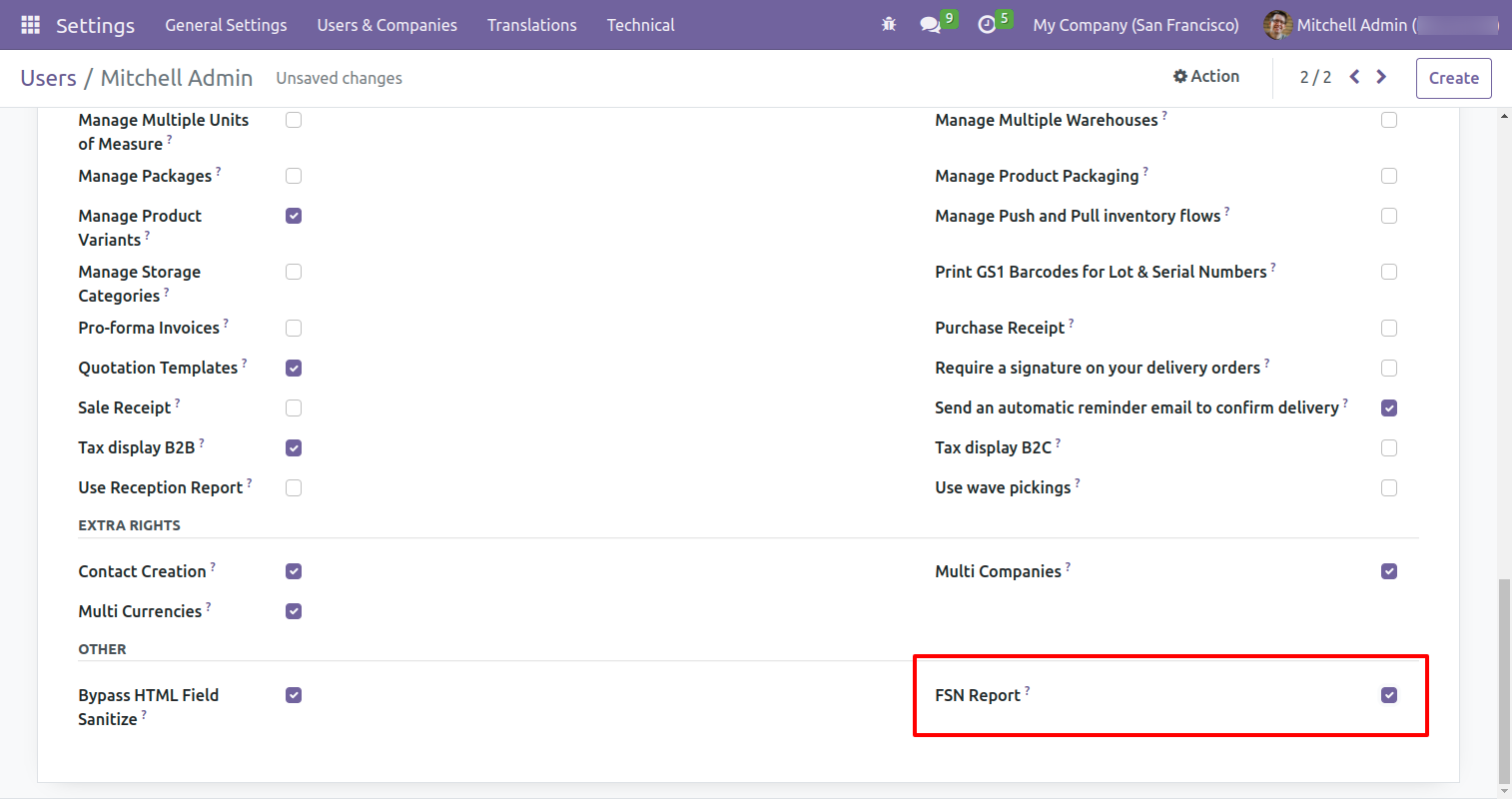 Go to the "FSN Advance Inventory Report" menu.
After that one wizard opens, fill the details, and press the "Submit" button.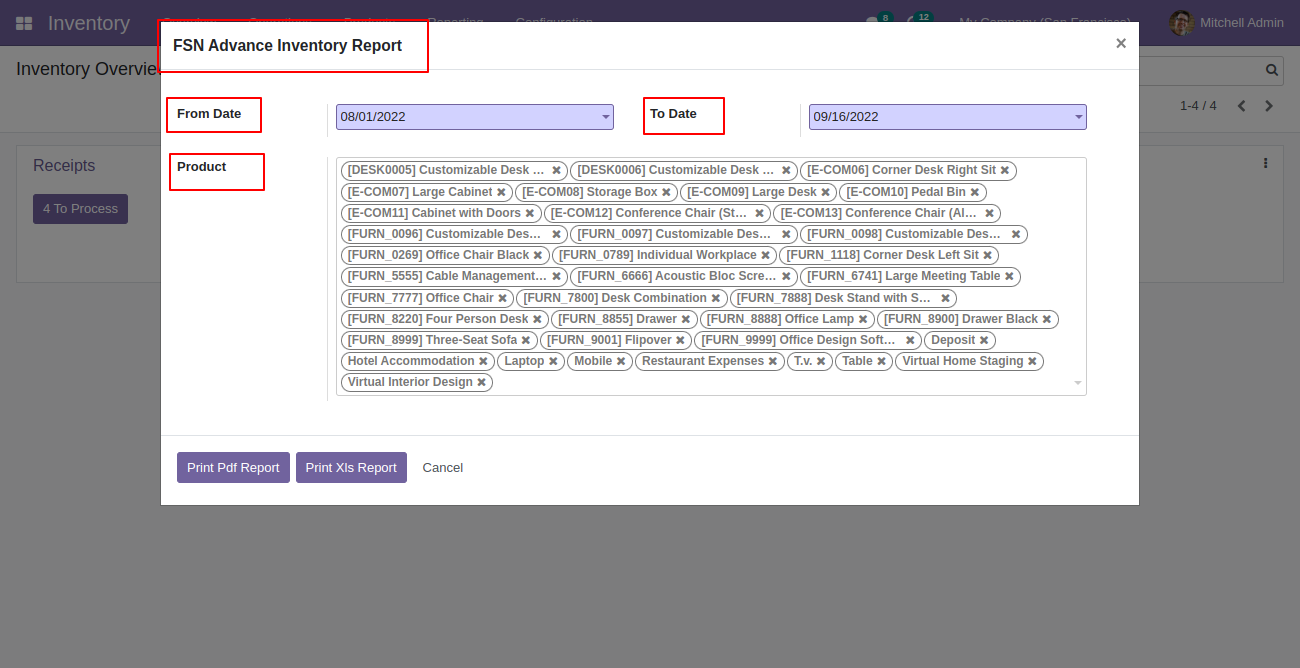 Print XLS and PDF report.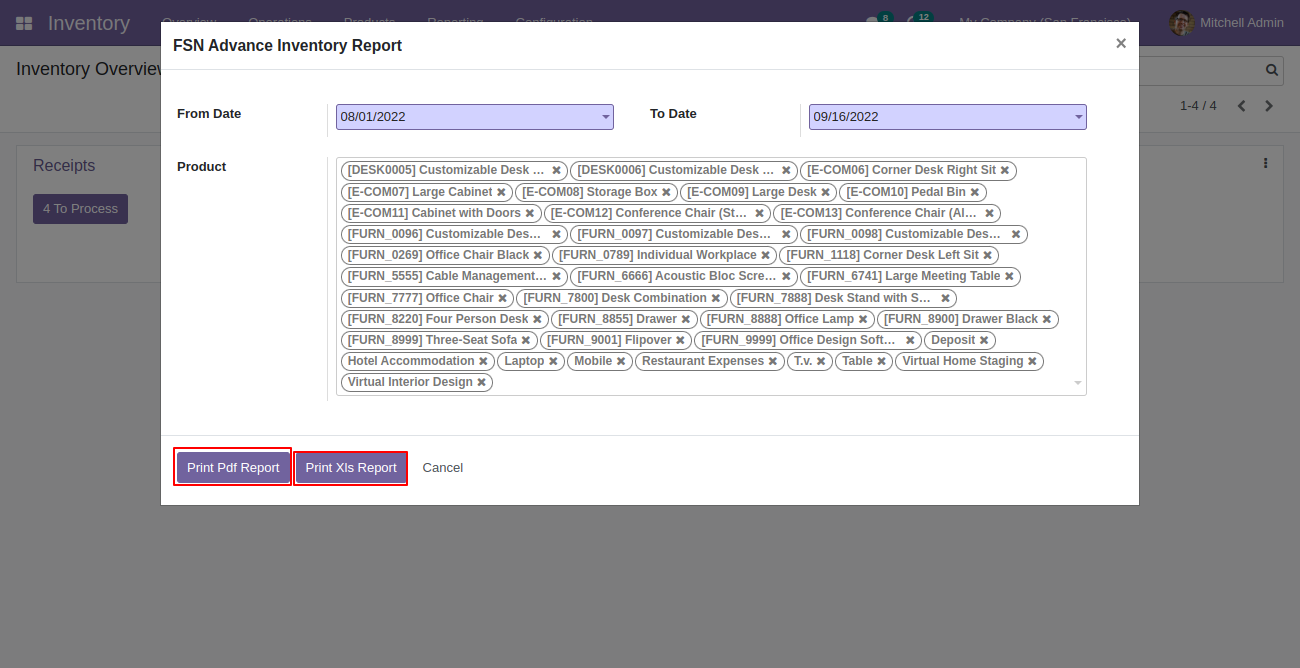 PDF report looks like this.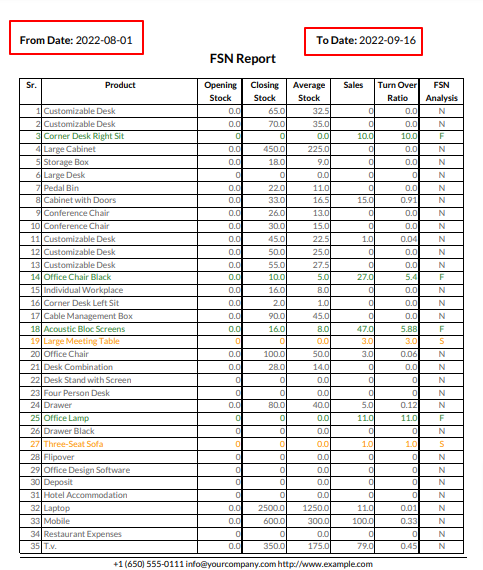 XLS report looks like this.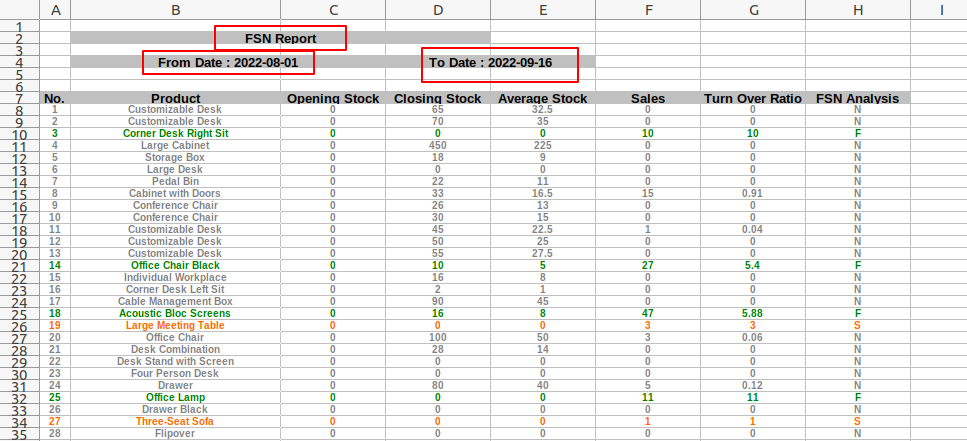 Version 16.0.1

| Released on : 28thOctober 2022