Dynamic Hourly Custom Purchase Report/Purchase Sector Report

This module helps to get hourly Purchase order reports. You can generate custom purchase order reports based on custom hours. You can generate reports in XLS format. Cheers!
Features

You can generate sector-wise/hourly Purchase reports.
You can generate and print reports in XLS format.
You can generate weekly reports between any date range.
No more configuration required, install it and use it.
This module saves your important time.
"Sectors" menu.
Sector Form View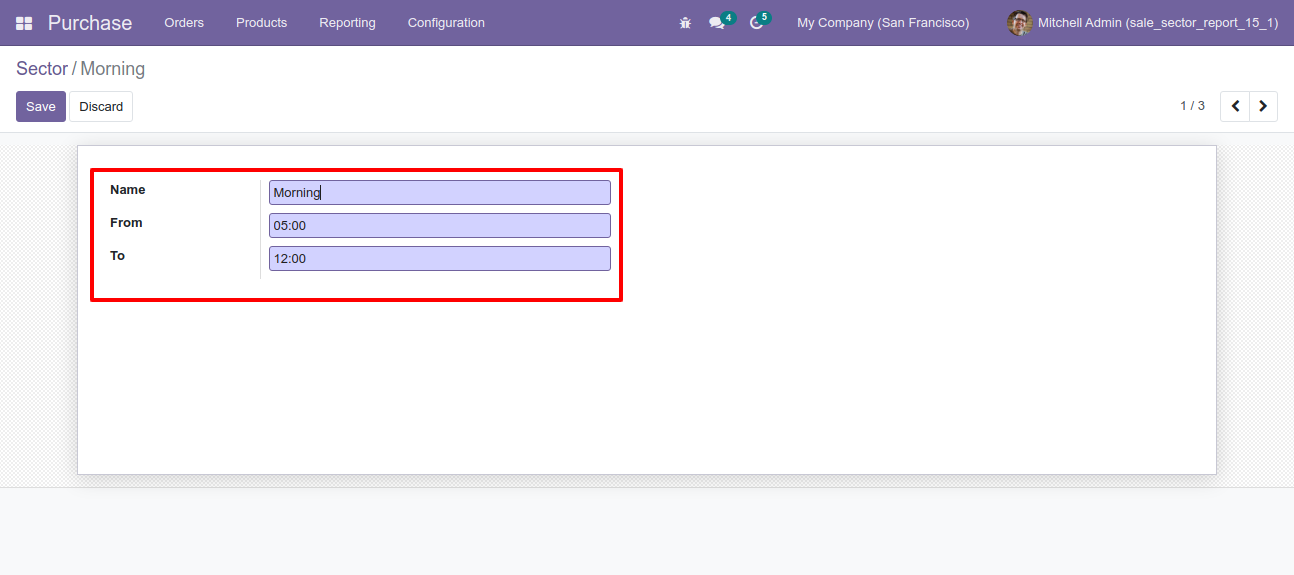 Sector Tree View.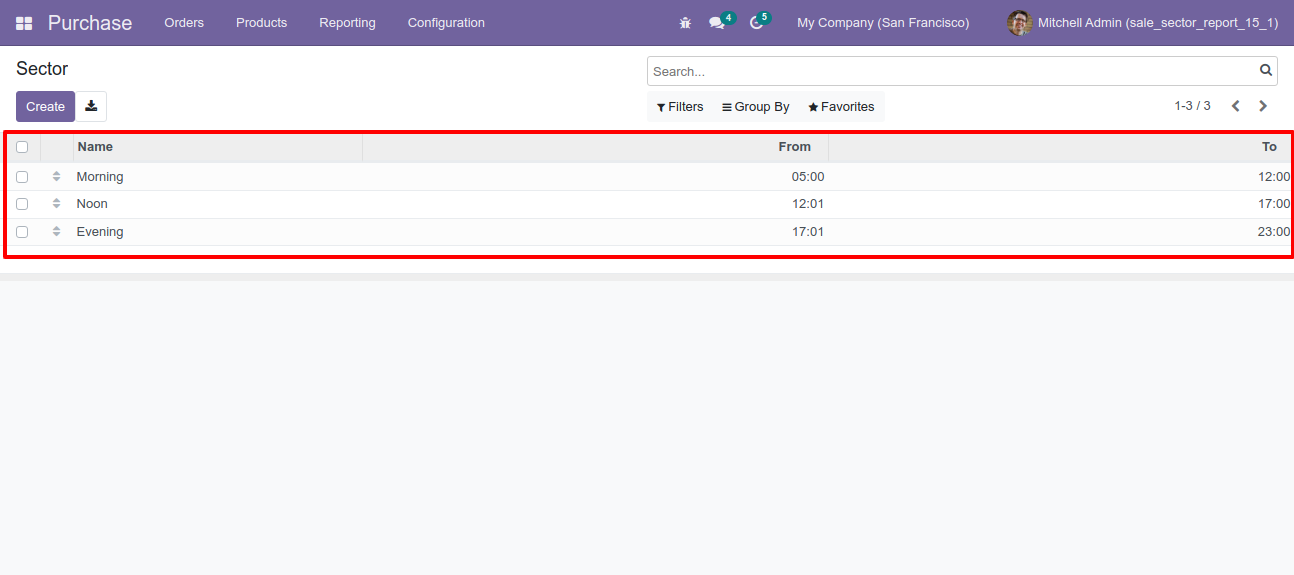 "Sector Wise Weekly Report" Menu.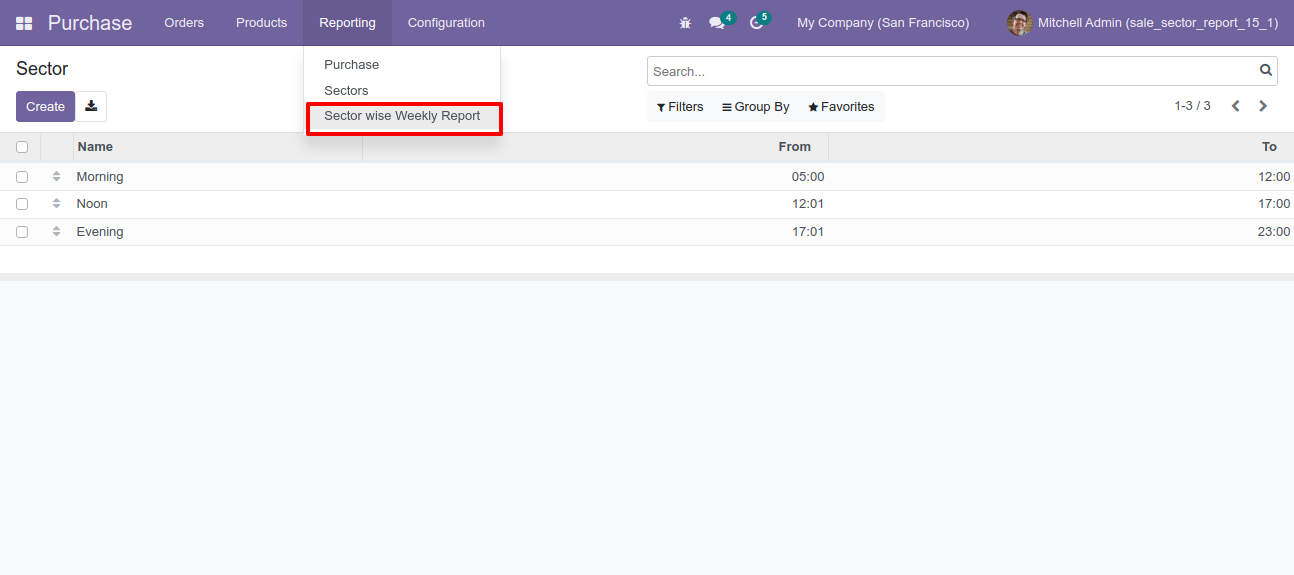 Purchase Sector Excel report wizard, we print the report.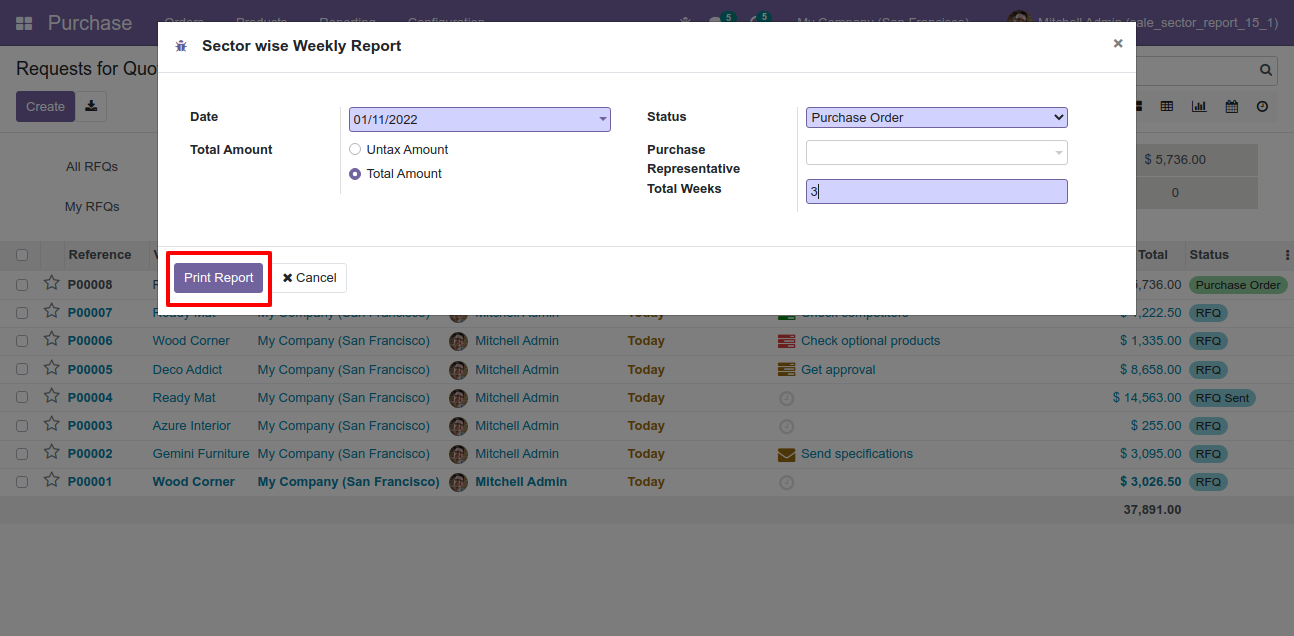 Purchase Sector XLS report looks like below.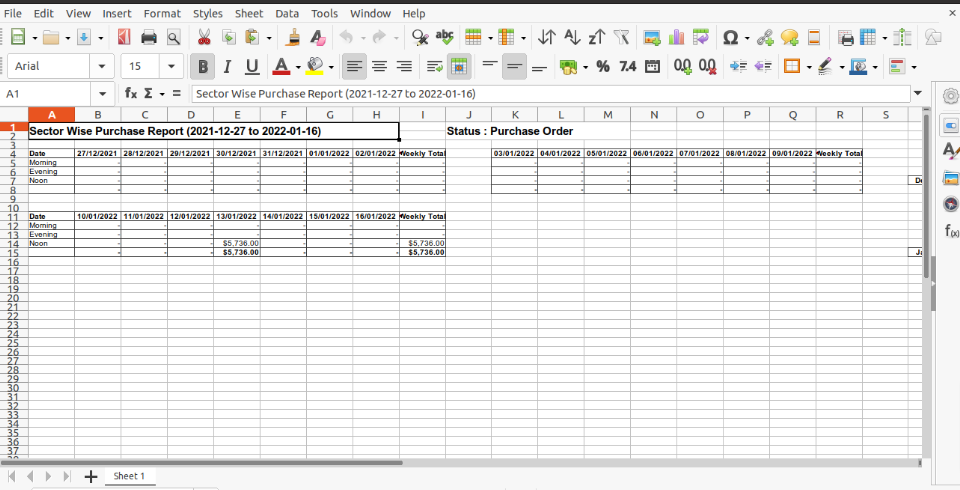 Version 14.0.1

| Released on : 2nd March 2022