Contract Report

Easily print Contract Report with Contract Information, Terms, and Salary Structure.
Features

You can print contract detail XLS/XLSX report.
Easy to print a particular employee contract report.
No,special configuration required.
Goto user enable "Allow Contract Report" feature.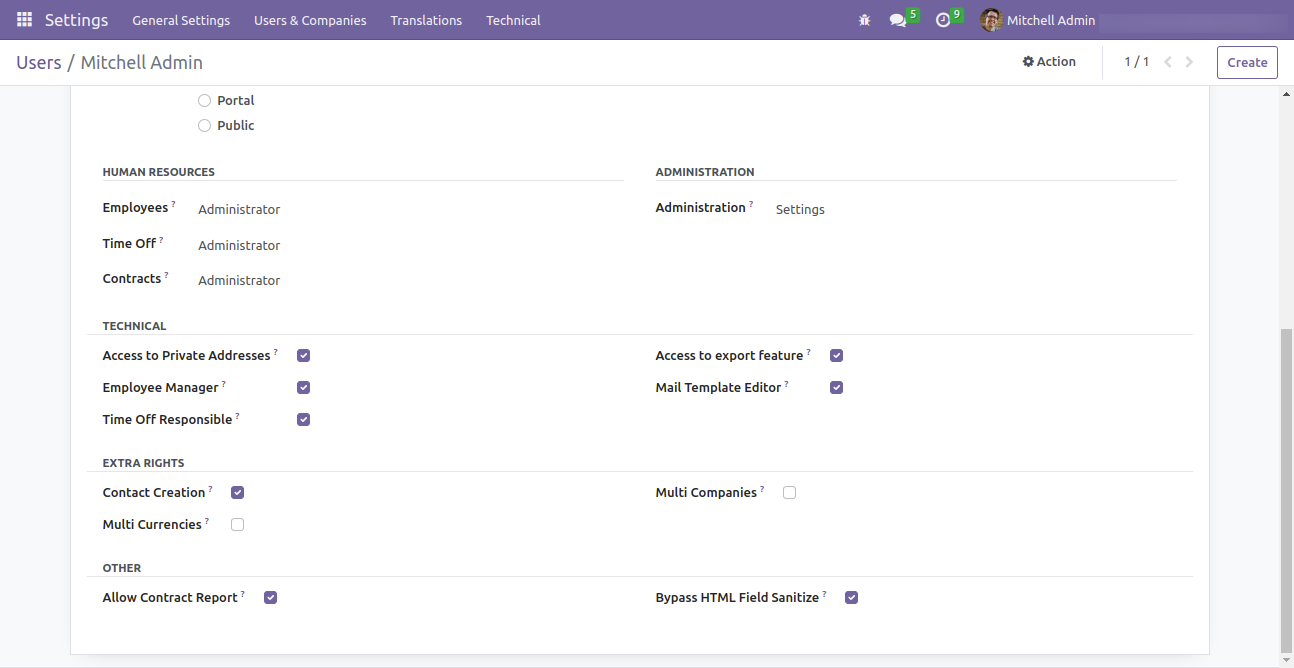 Goto Employees => Select contract.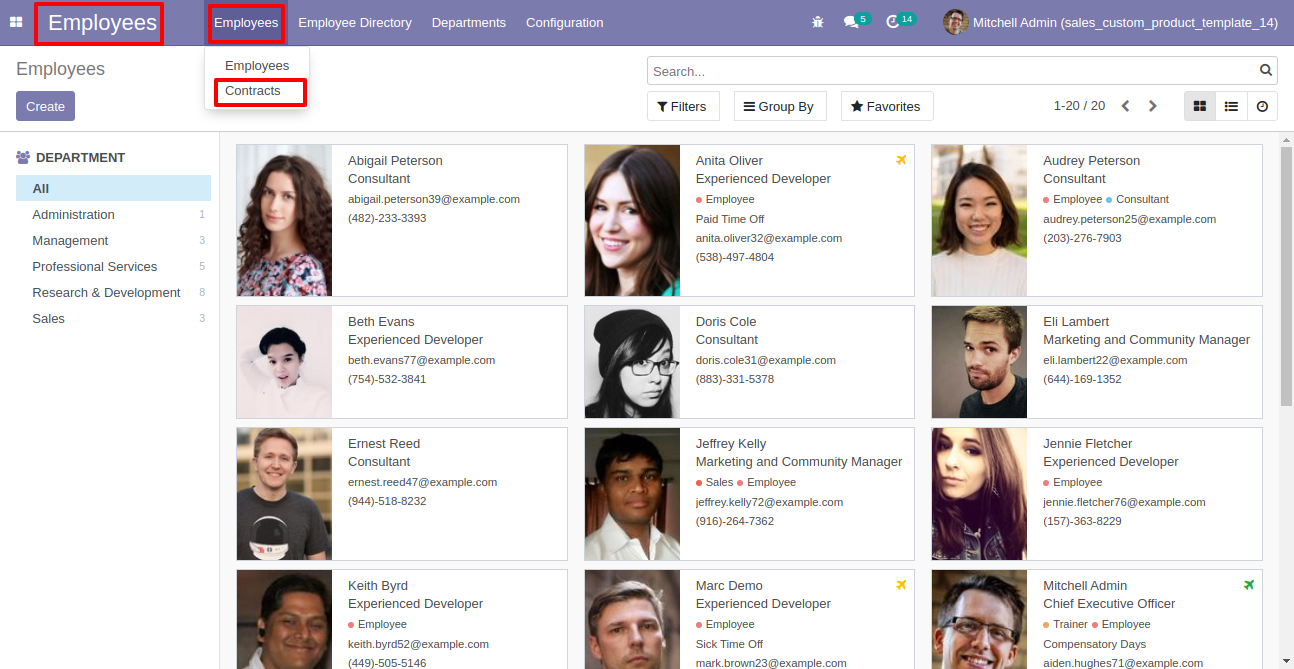 You can print the contract PDF report from the "Print".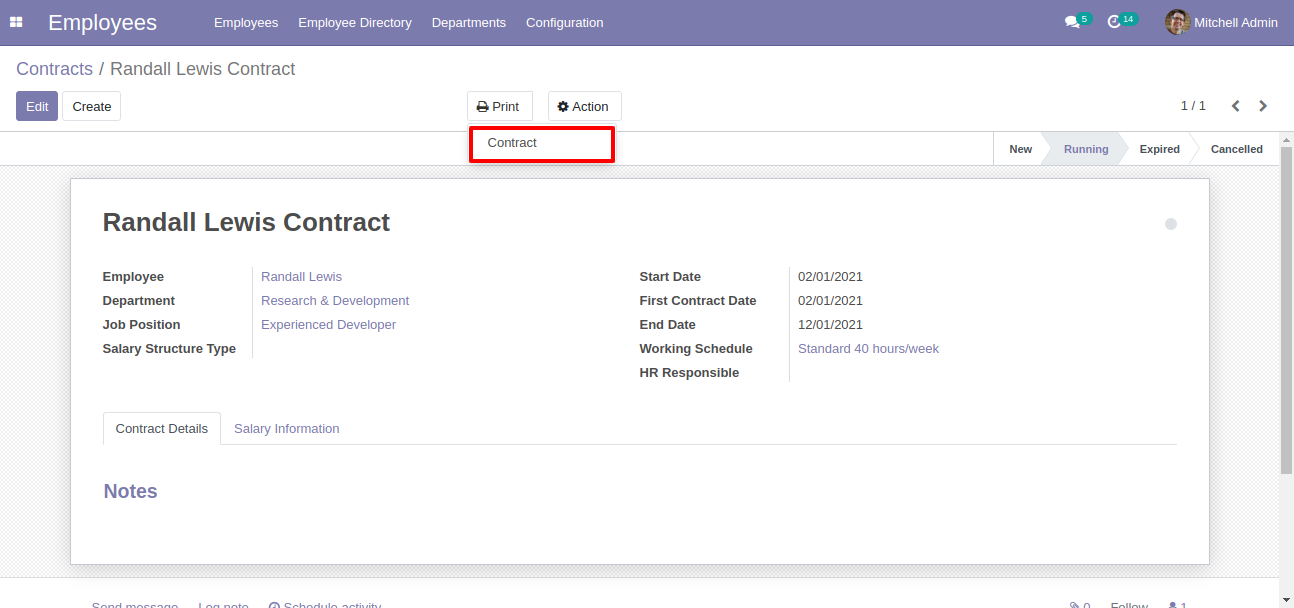 The Contract PDF Report looks like below.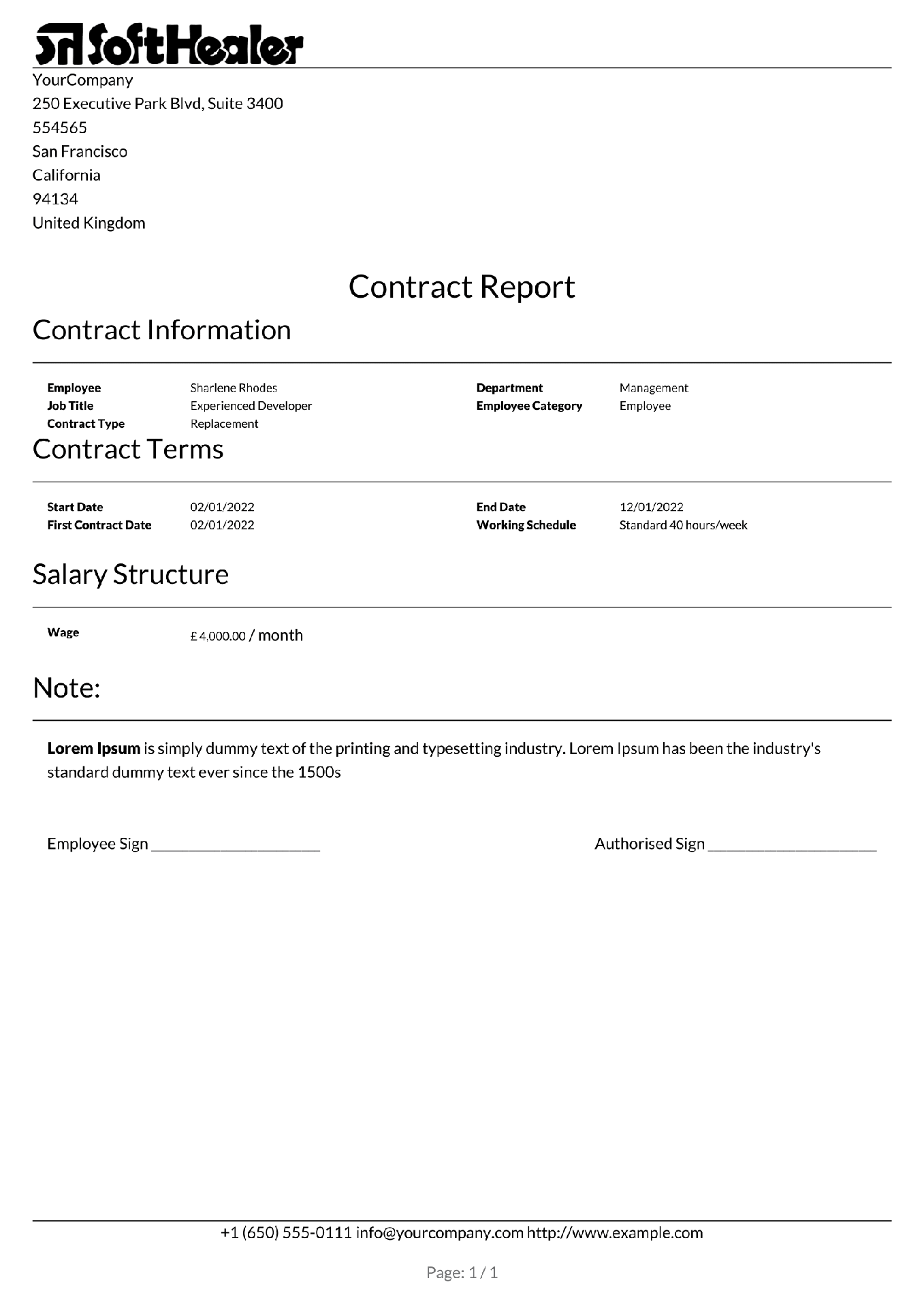 Print contract XLS/XLSX report.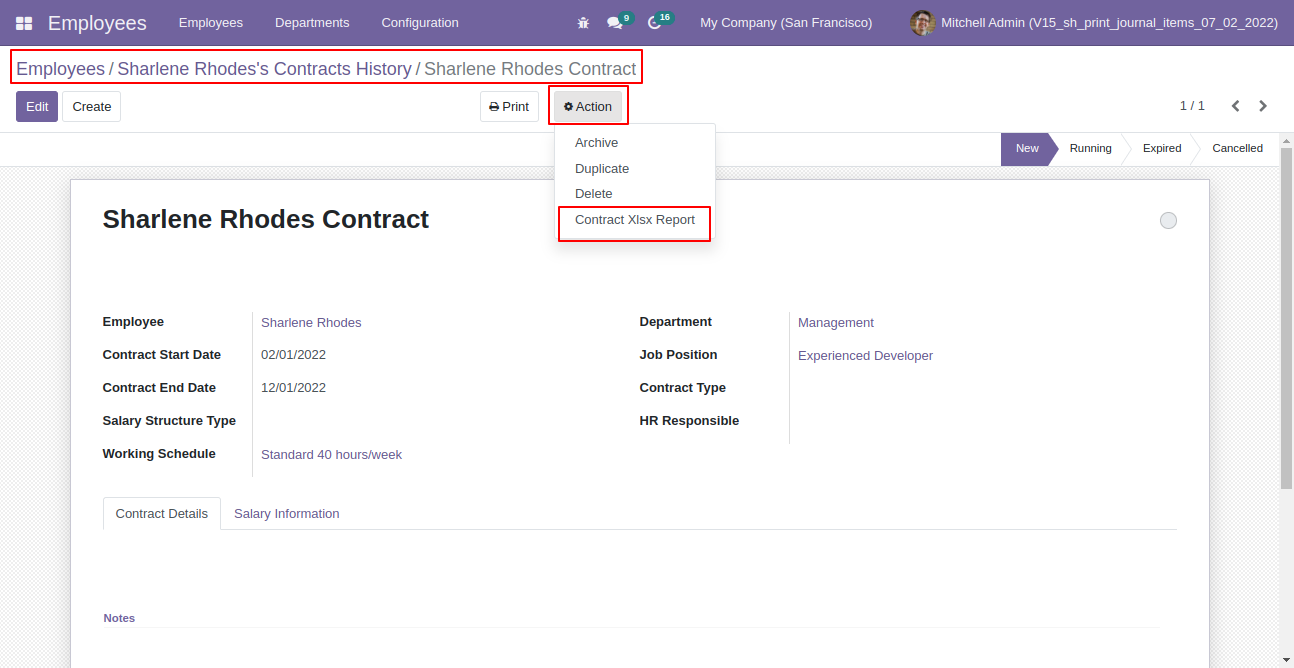 The Contract XLS Report looks like below.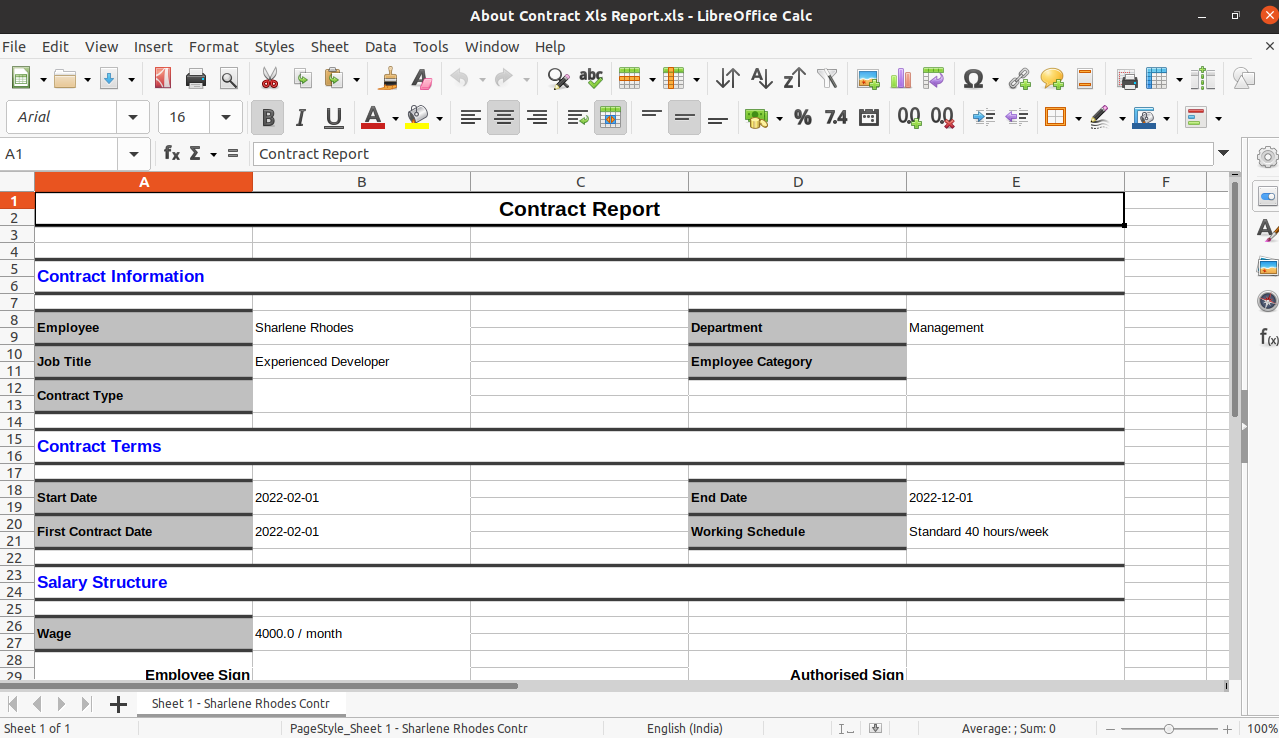 Version 16.0.1

| Released on : 28thOctober 2022