MRP BOM Cost Price
This module used to get total cost of mrp product. It will calculate total cost from all bom of product.
Key features:
Easy to get cost price of manufacruing product/bom product
Cost including bom products line and quantity.
Final BoM Cost on Product.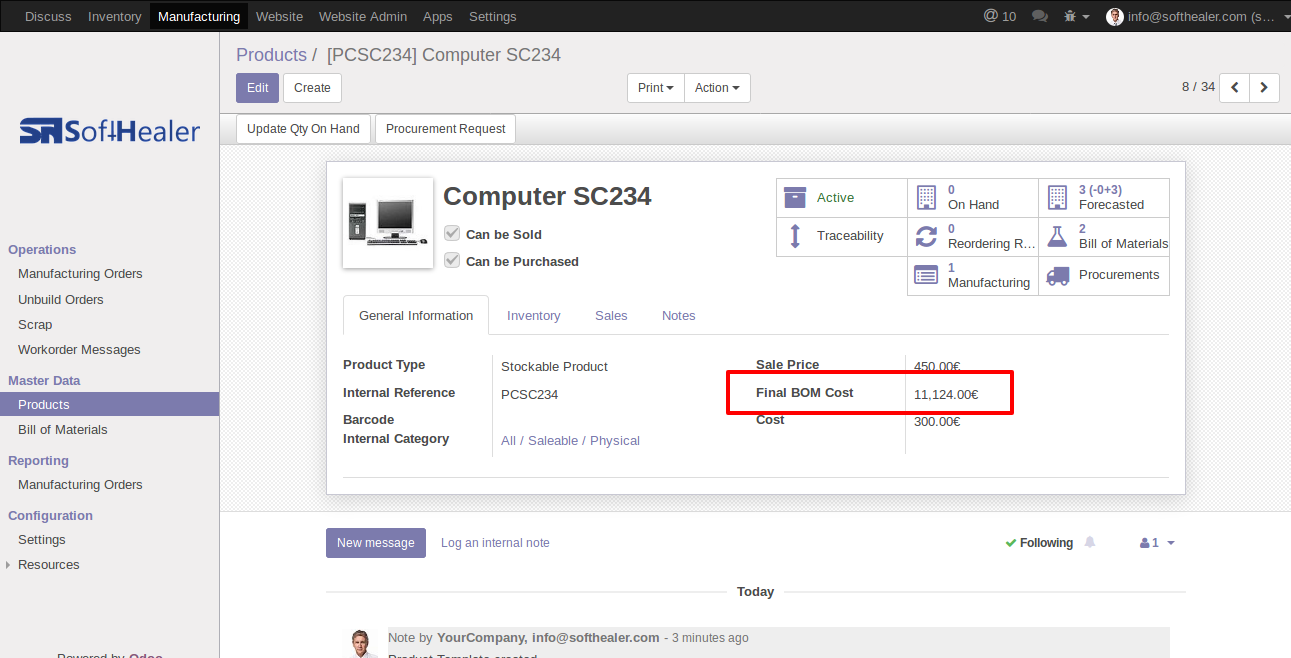 Total BoM Cost in list of BoM.
New fields added Total BoM Cost, Cost And Total Cost.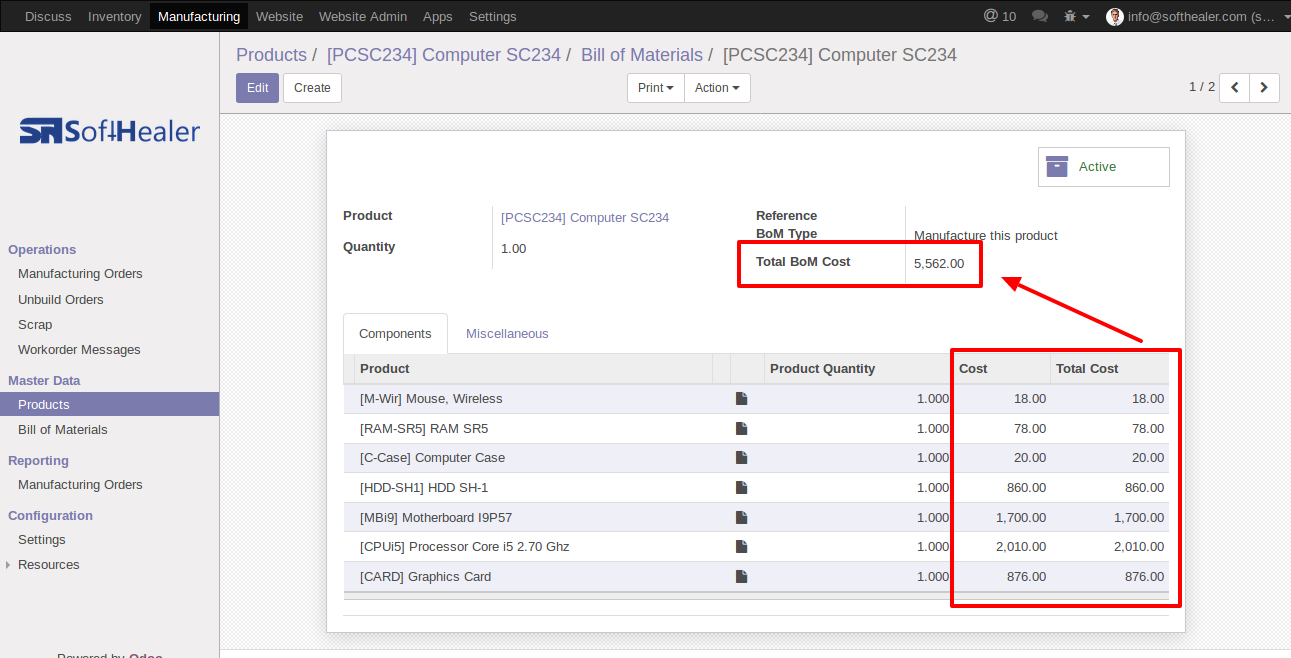 Help & Support
You will get free support and assistance in case of any issues