Bill Payment Report

This app is useful to get bills full information of purchase representative wise. This report can also print representative and manager. If the purchase person prints a report than he will only his bill details and the manager can select multiple representatives if the access-group assigned. so this app will allow you to get all bill information in pdf/excel file. you can also use this report for daily use.!
Hot Features

Generate Payment Purchase Report
Generate Between Specific Date
Features

You can view the report directly from the wizard.

New

Generate Report For Single Company as well as Multi-Companies.
Multi-Company User can print a report of more than one company which assigned to the user.
Single Company User only allowed to print his/her own company report.
You can easily print reports in pdf and excel sheets.
Easy to filter records by different status.
You can select multiple purchase representatives from the wizard.
Tick this group 'Show Purchase Representative Field In Bill Payment Report' to show the representative field in the wizard.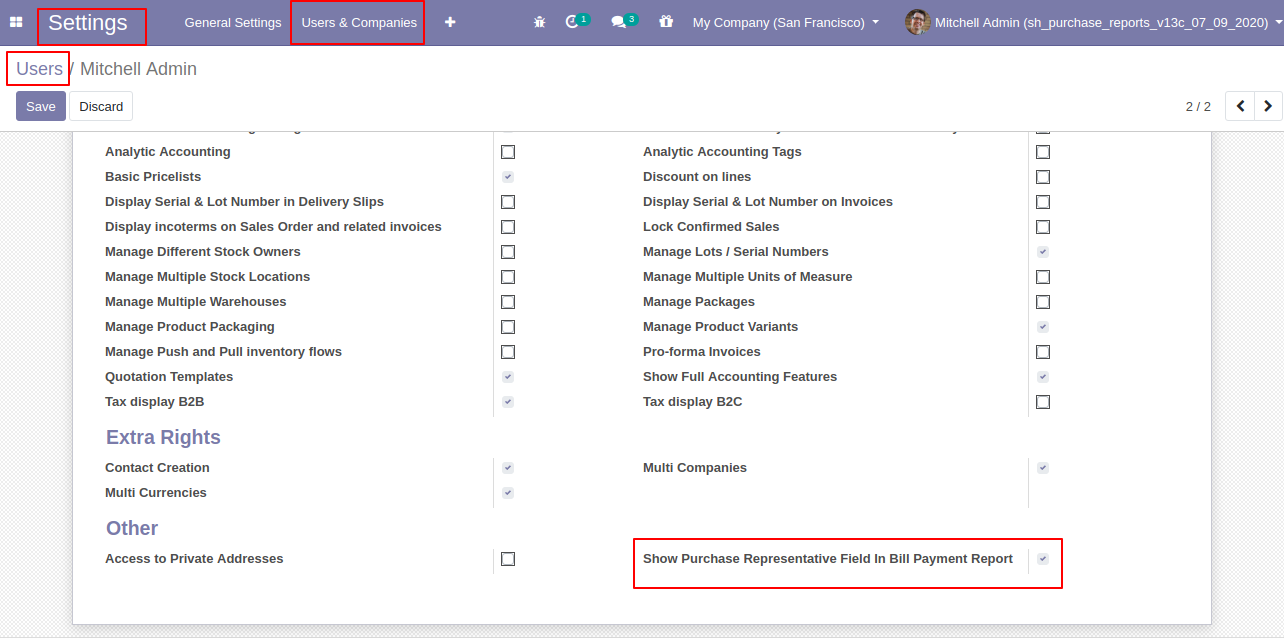 Bill payment report menu.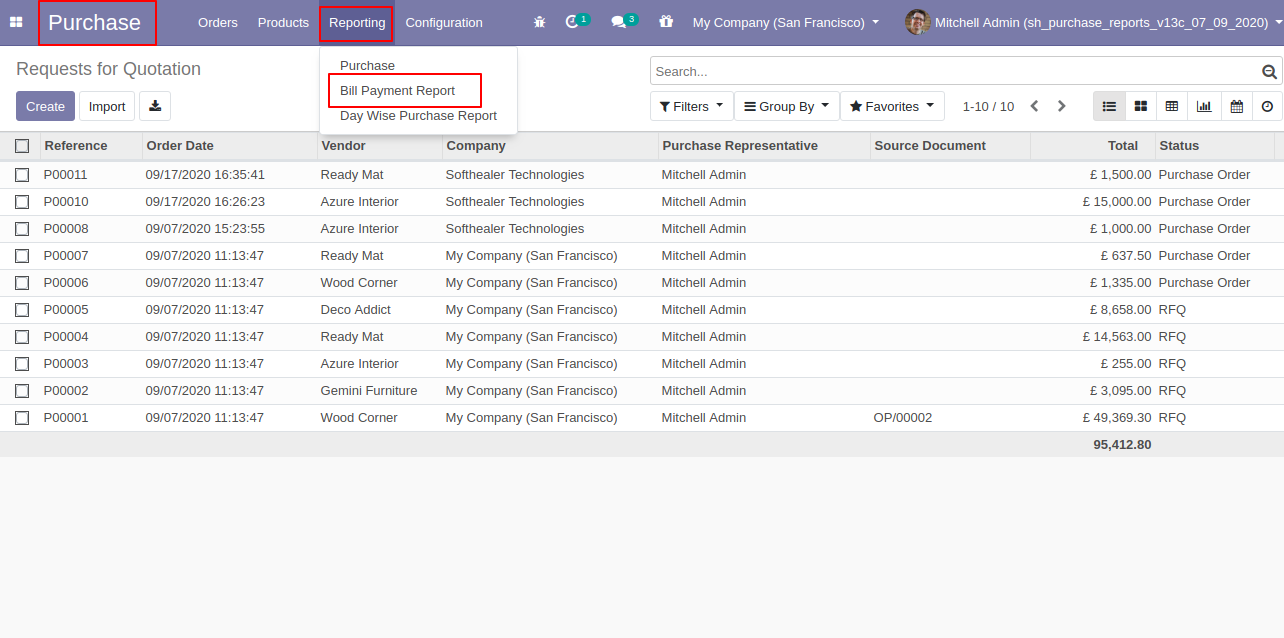 Bill payment PDF/Excel report wizard.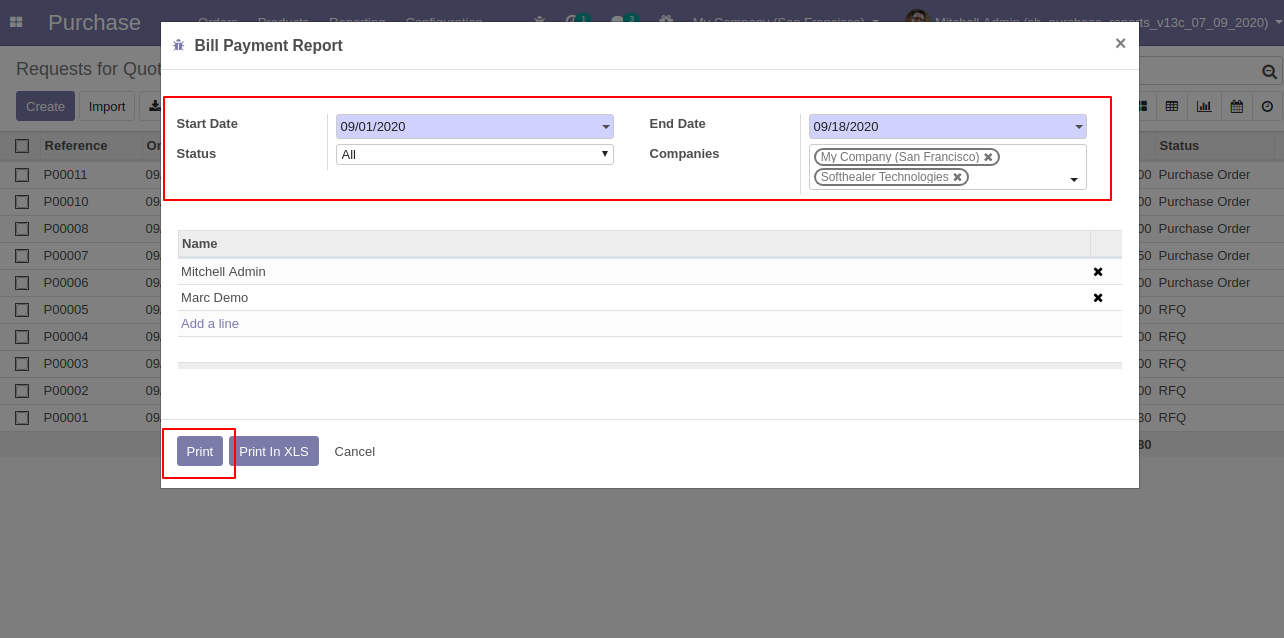 Bill Payment PDF report looks like below.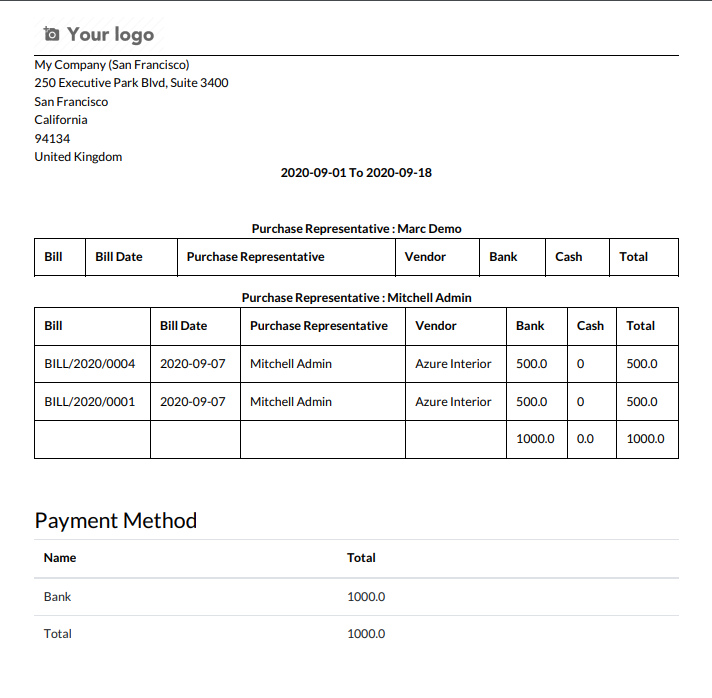 Bill payment PDF/Excel report wizard.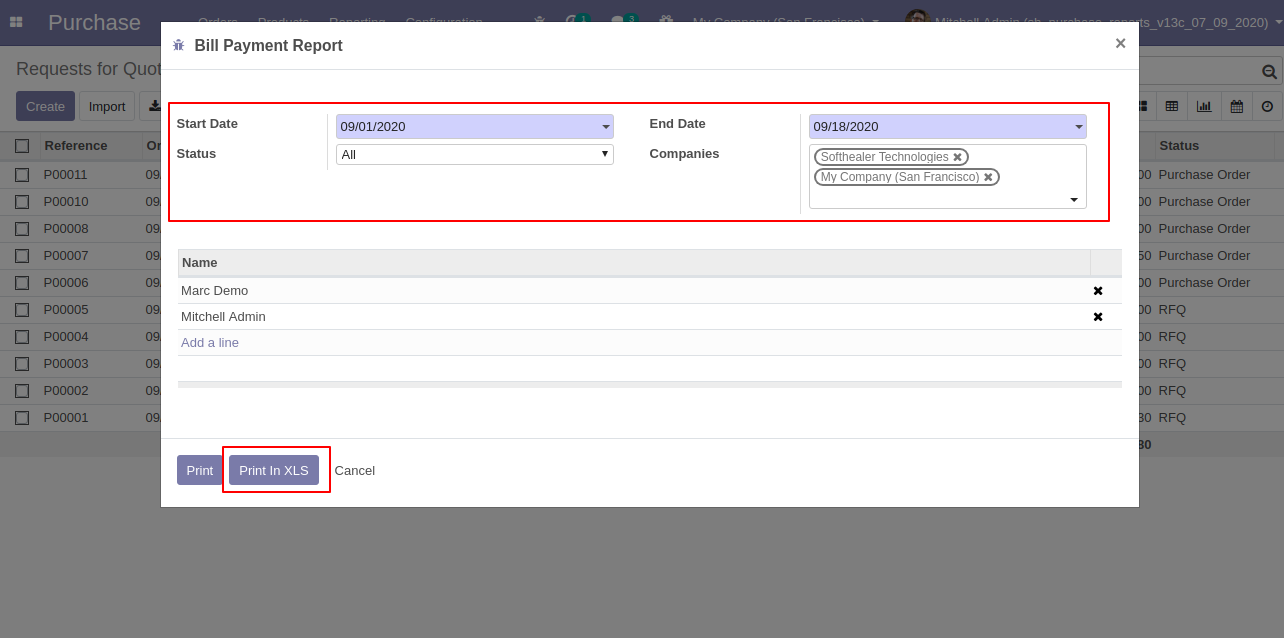 The Bill payment excel report looks like below.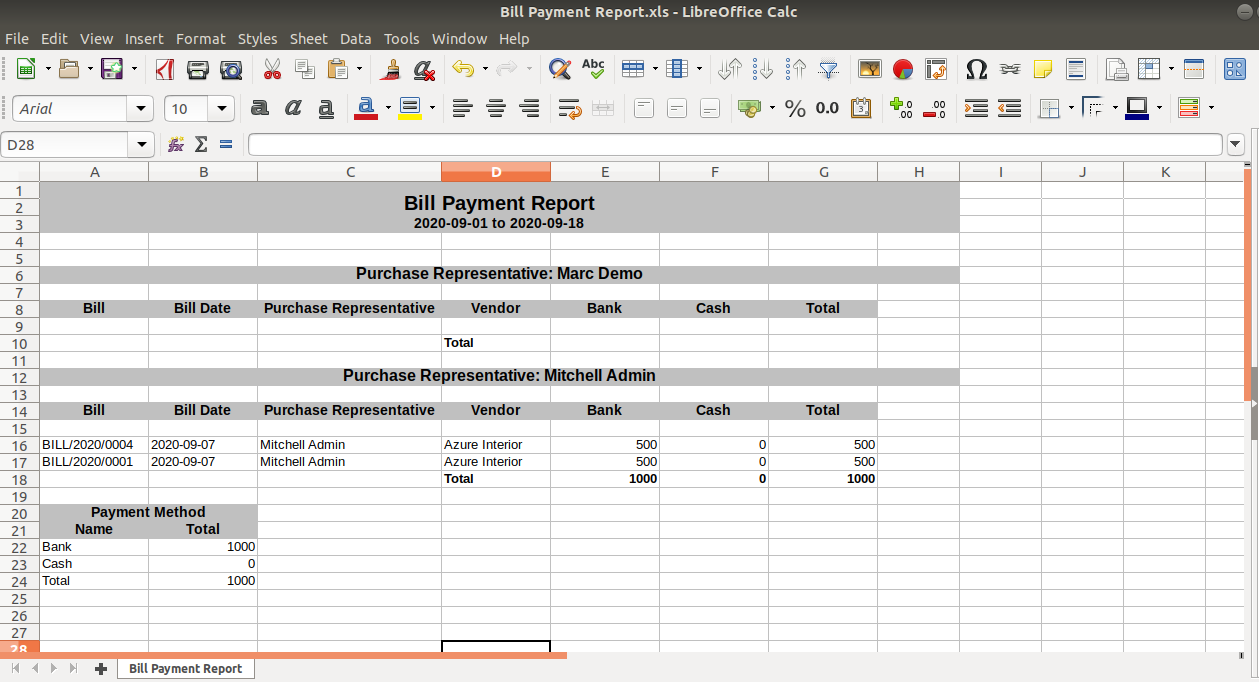 Go to the "Reporting" menu.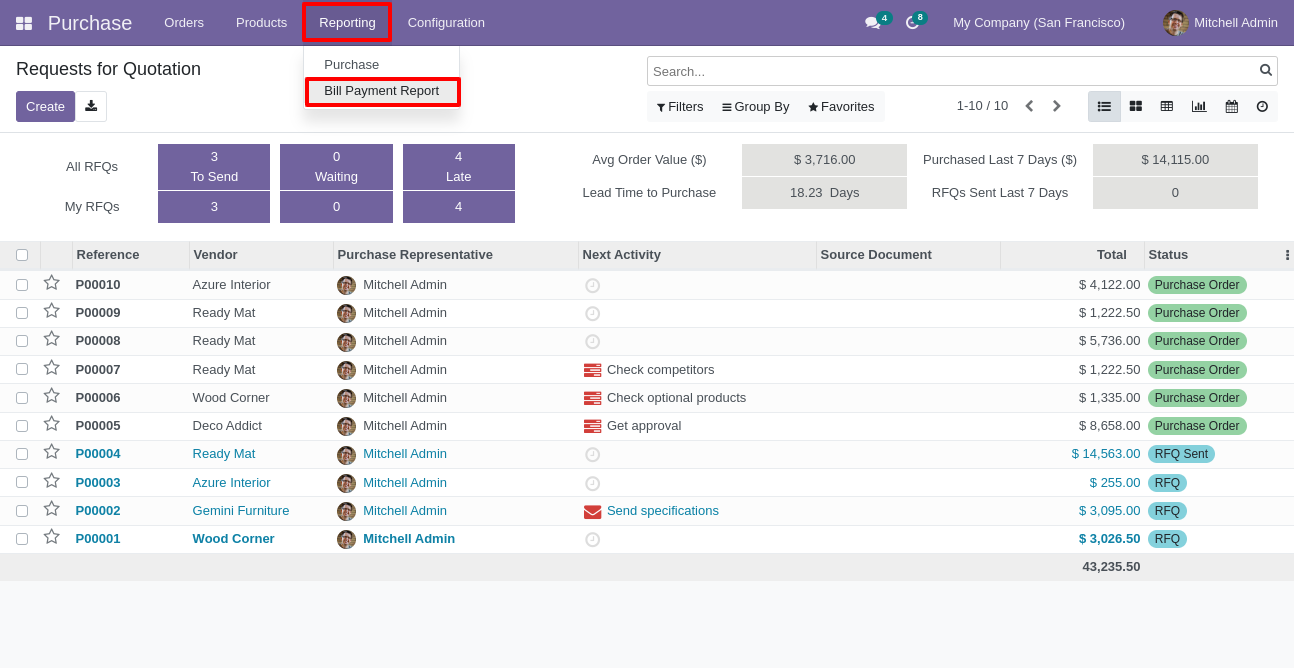 PDF/Excel report wizard, we view the report.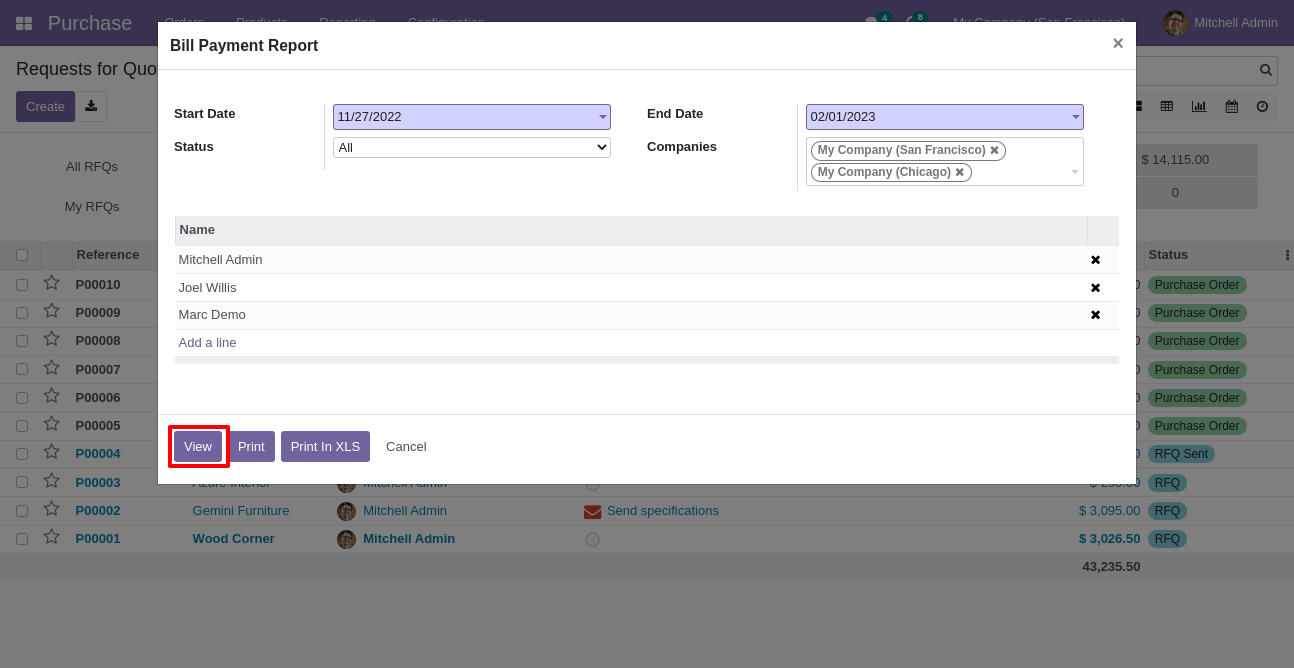 Report view, you can group by the report.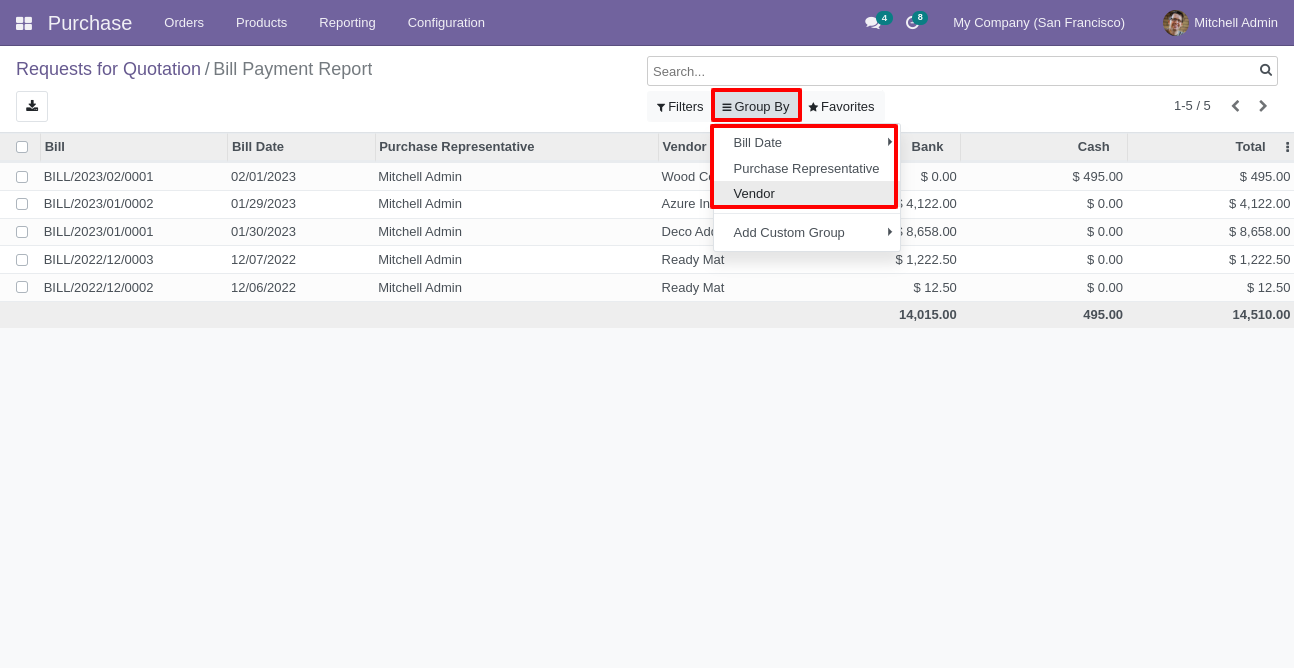 Version 16.0.2

| Released on : 14thFebruary 2023

New

View Button Added In Report Wizard.
Version 16.0.1

| Released on : 28thOctober 2022