Auto Parts Search Snippet
---
This module makes easy to search for auto parts it's as easy peasy. All search features allow for a fast and easy auto part lookup. Enter the auto part you need in the search option you prefer. Click the SEARCH button and locate available auto parts. You can easily set button size, Ecommerce Category. Logged users can also see the saved item list in 'My Garage' Dropdown list. This snippet is very perspicuous to the user and easy to interact with the site.
Features
---
Easy to search auto parts using make, model, type and also year filters.
Logged user can see his saved item in 'My Garage'.
You can set the button size as per requirement.
'Auto part Search Snippet' is very transparent to the user/client.
Easy to Understand the flow of search and user easily interact with the snippet.
This snippet is flexible and responsive.
Easy to install and use it like drag and drop.
Version
---
v11.0.1 (15
th
October 2019)
Auto Parts snippet.
---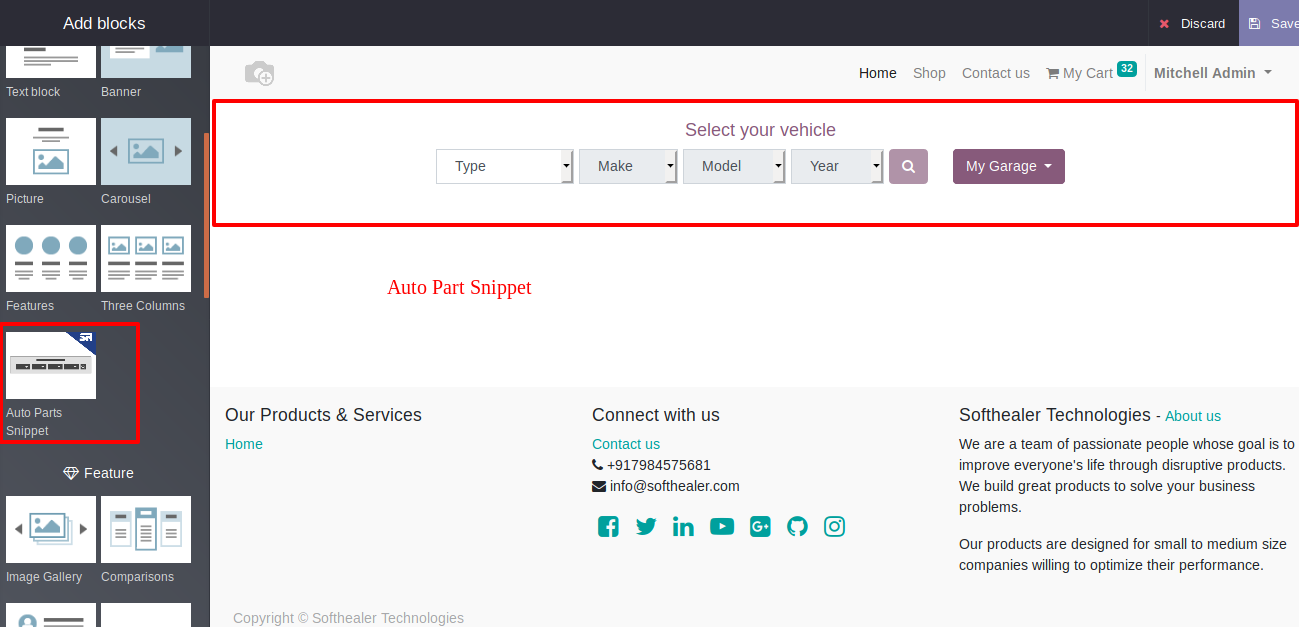 Ecommerce categories snippet options from where you can choose a specific category.
---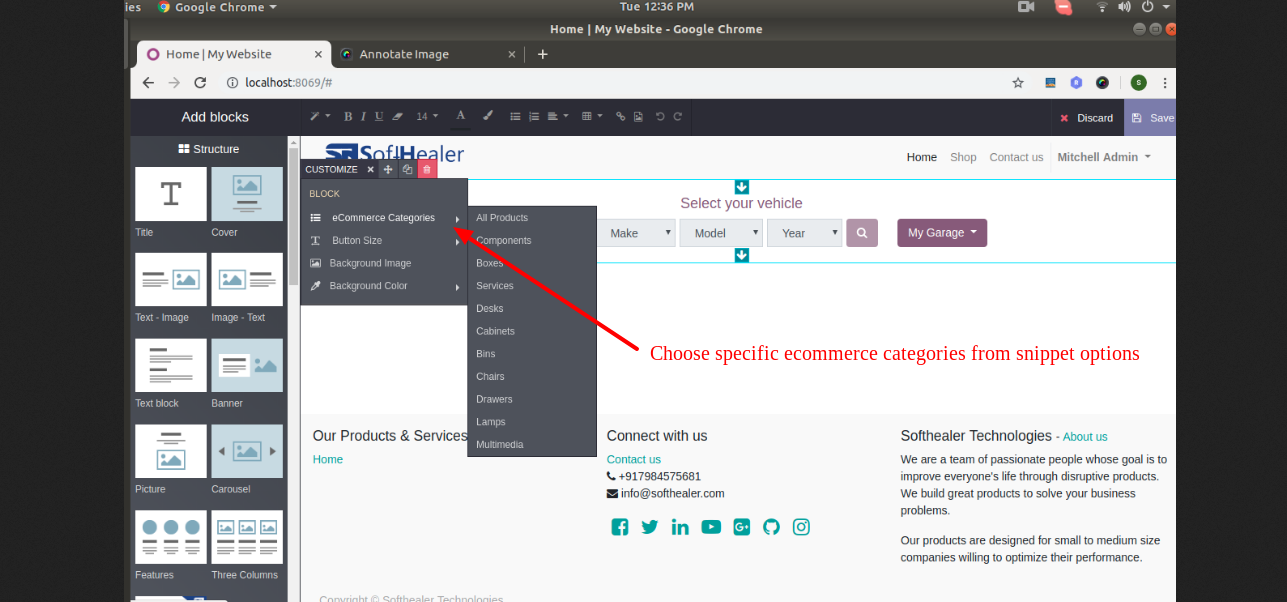 Button size snippet option.
---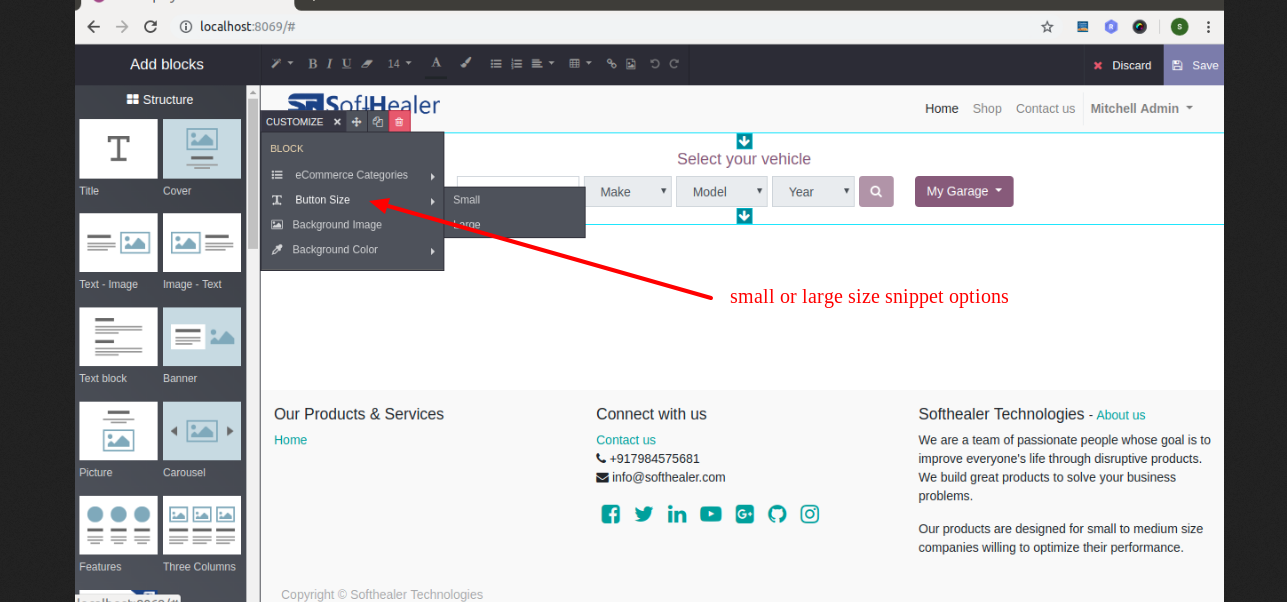 Find the vehicle by selecting the type, make, model and year in the snippet.
---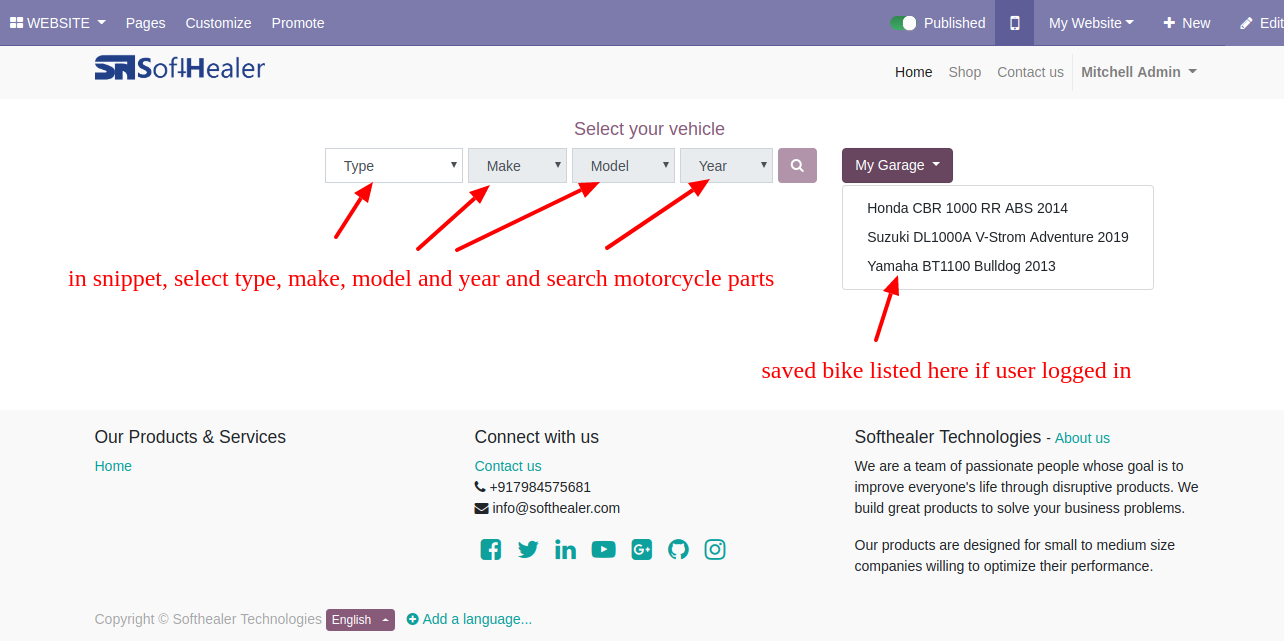 Snippet product search redirects to the shop page and related motorcycle parts filtered.
---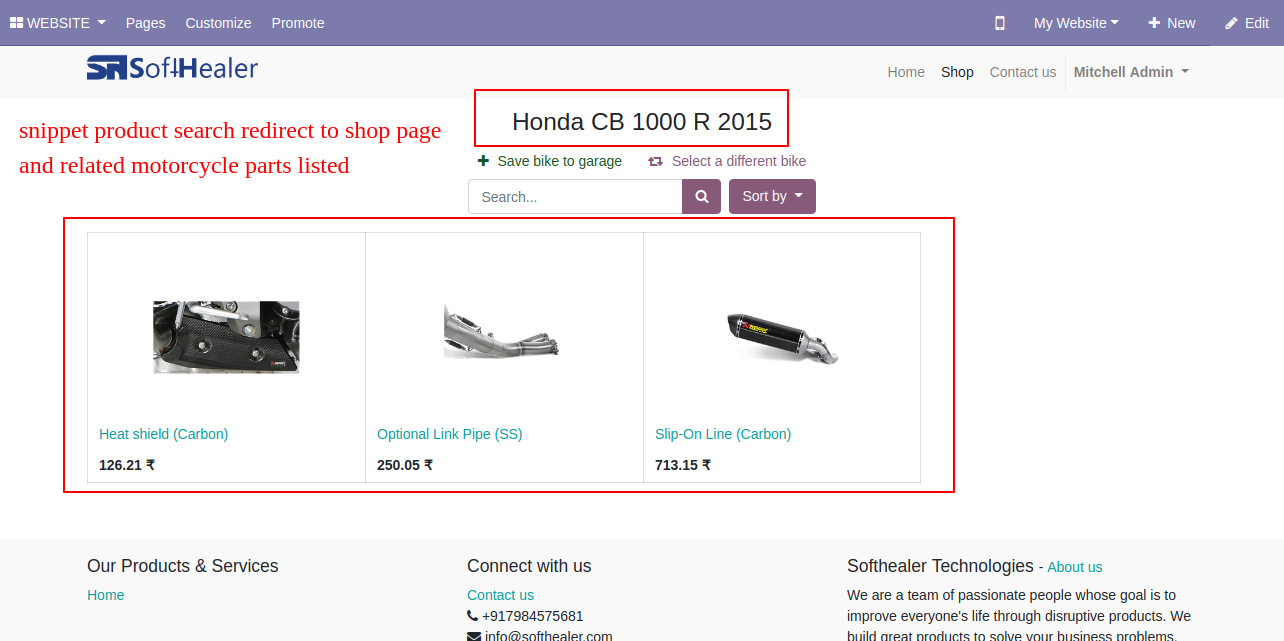 Help & Support
You will get free support and assistance in case of any issues