All In One Service Management - POS

Currently in odoo there is no any option for manage your services order(Like you have to provide some services(Hardware repairing, Parking, Product Delivery, Rent Services etc...) first and then make bill) with POS. Our this application will helps you to manage your services in single pos system.
Related Modules

Hot Features

Manage Service Order With POS
Manage Notes On Each Service
Check In/Out Service Receipt
Features

Easy to manage service order with pos system.
Easy to generate check in receipts when you take service order.
Generate check out receipts(bill) when you complete service.
Easy to create a pre-define-notes.
Easy to enable or disable service note on receipts.
Easy to manage notes on each services.
Easy to expands order details in saved orders list.
Manage all orders in single view in backend.
One click setup, no more customization to install it.
Go to 'Shop' POS setting and enable "POS Service Management",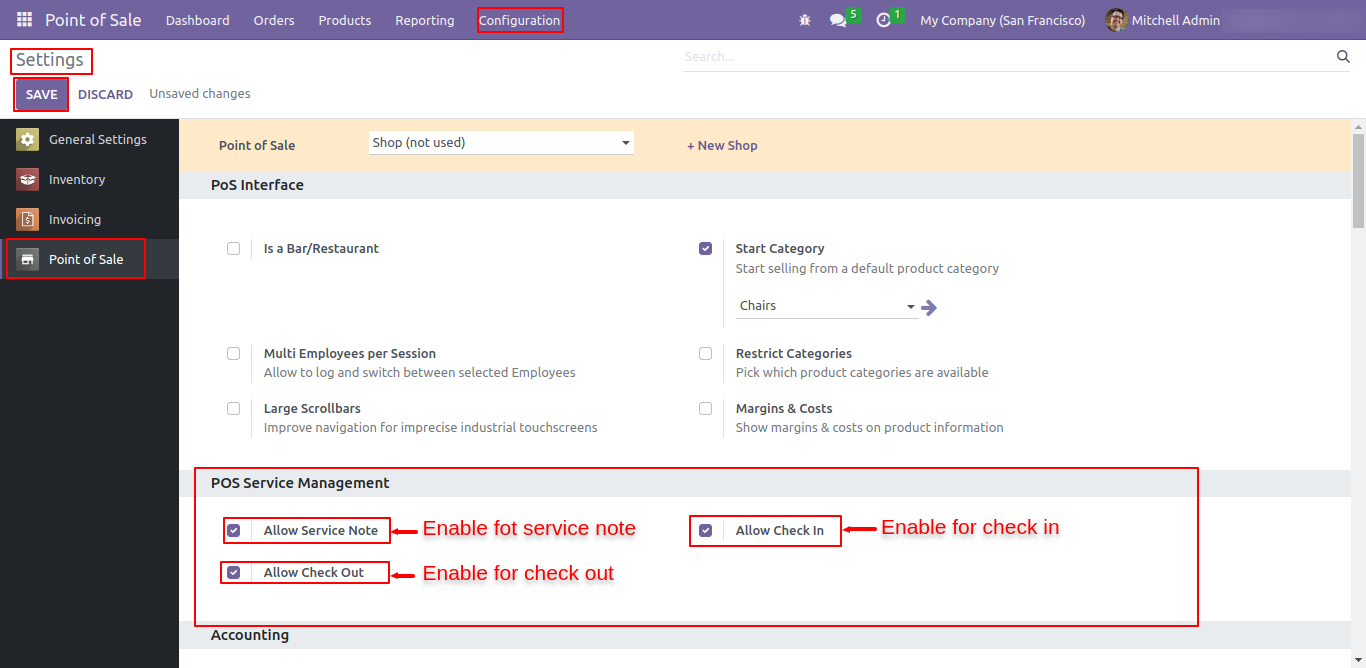 PreDefine Notes menu and tree view.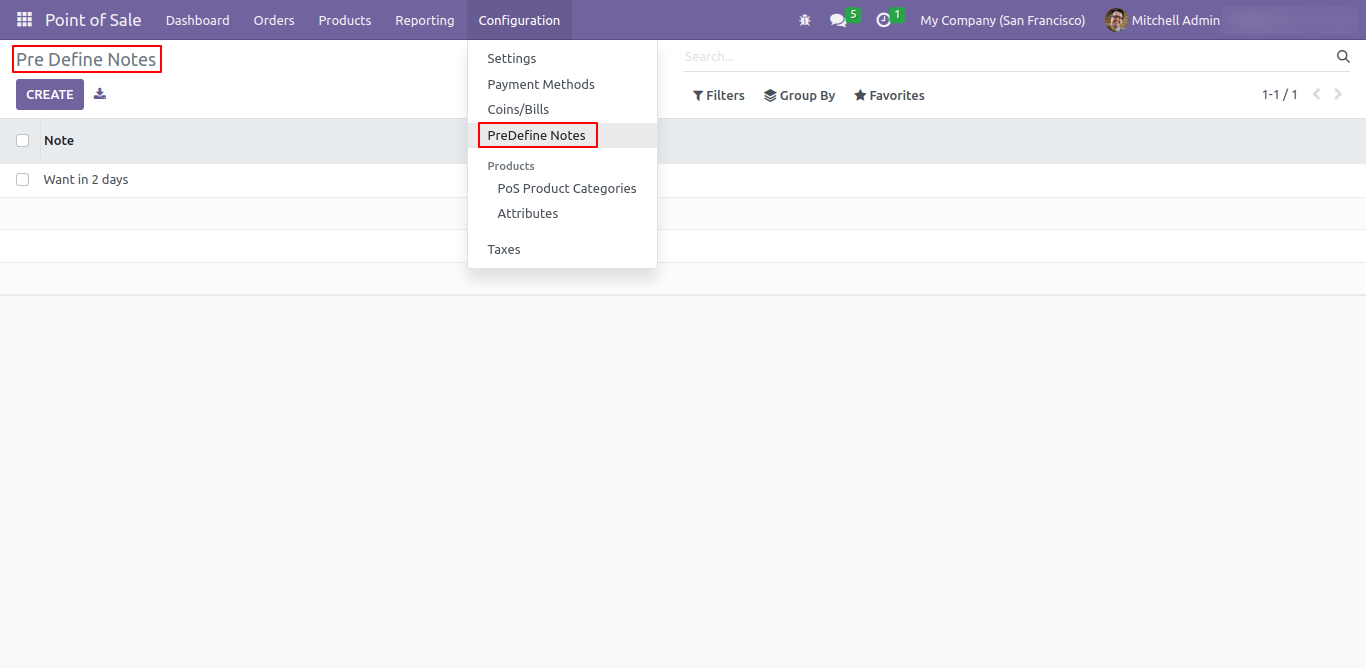 On POS screen, There are three buttons click on 'Service' than after this popup will display, where you can add comment or select pre define comments.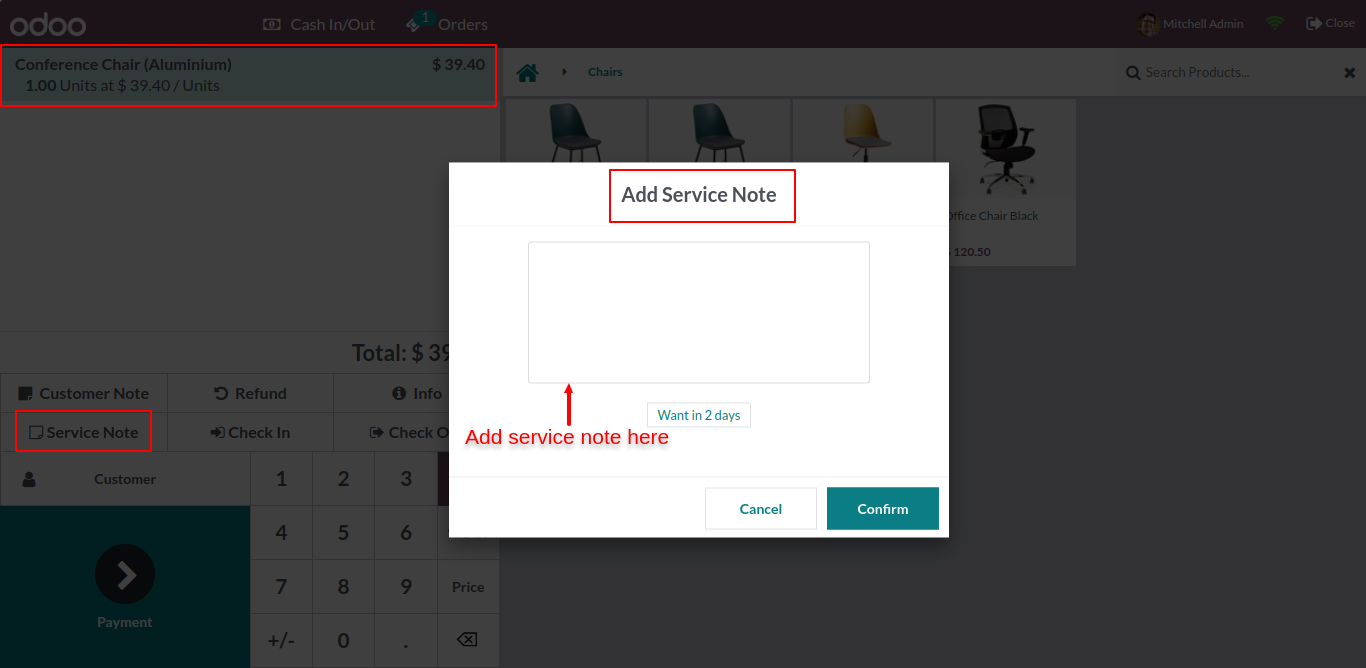 Service comment added on selected products.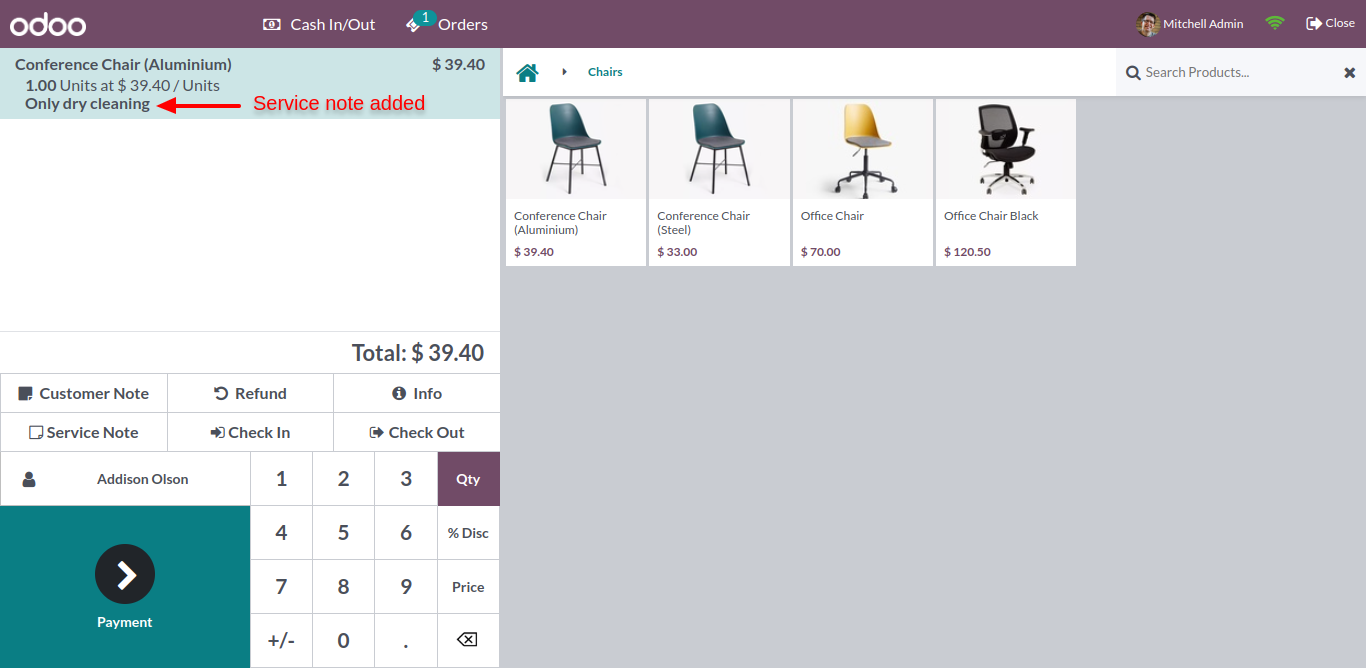 Click on 'Check In', you can add service comment for that order or you can select pre define note. Also you can display that comment on receipts by check on 'Display Note In Receipts?'.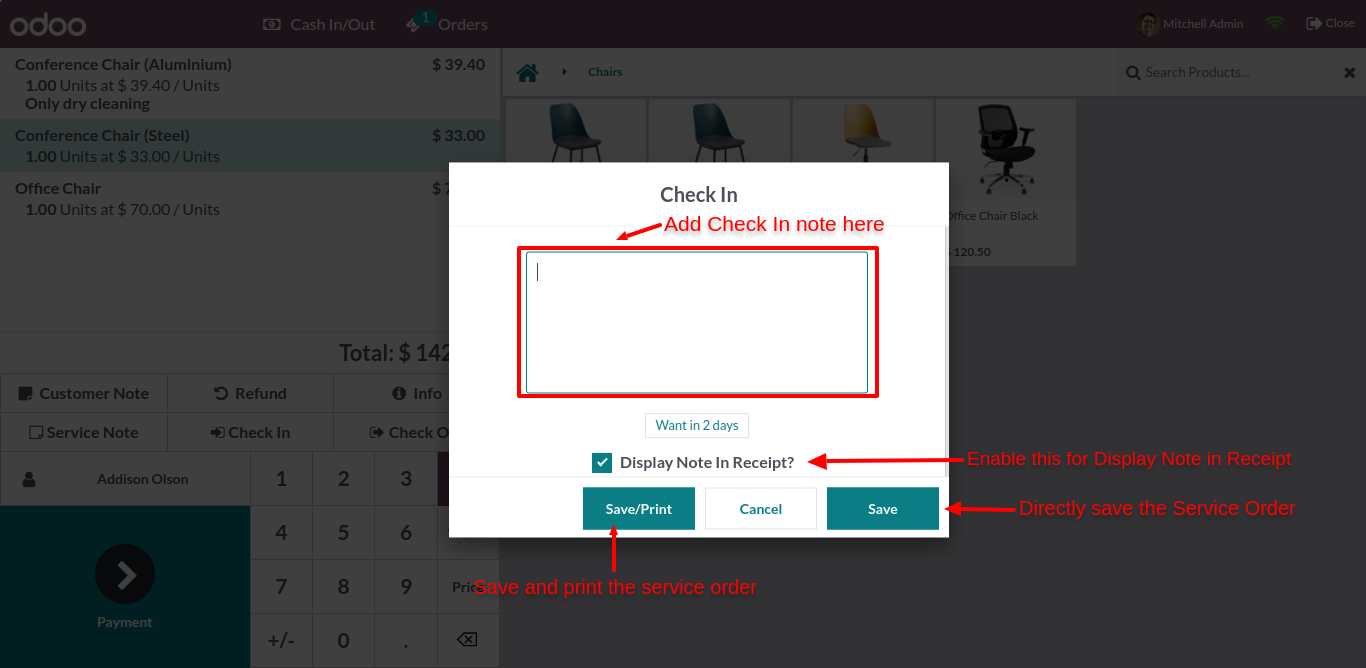 After click 'Save and Print' you can see the all comments and service note on receipts.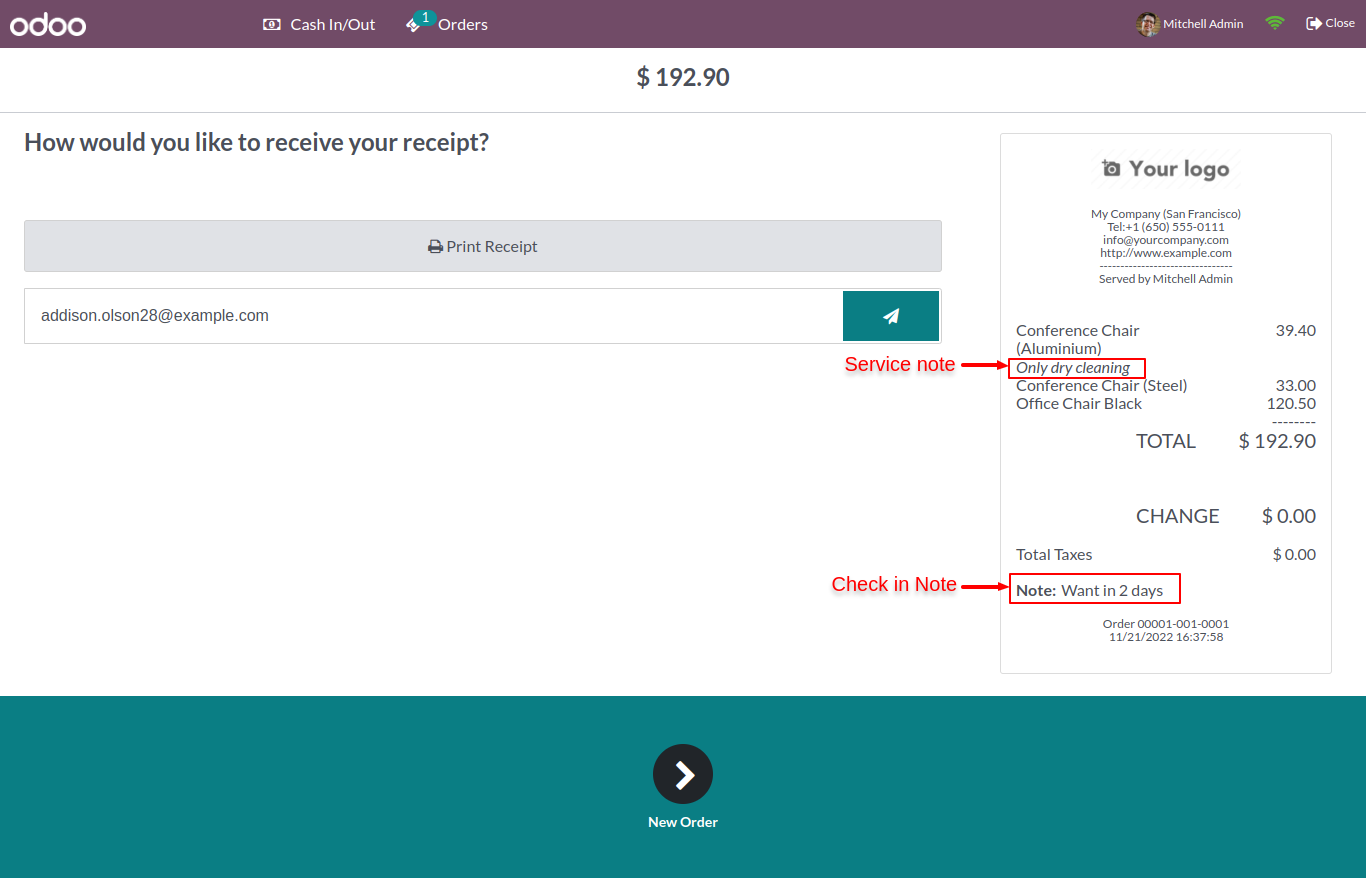 In 'Service Orders' Menu and Form View, Where you can see the all details of that order and status as well.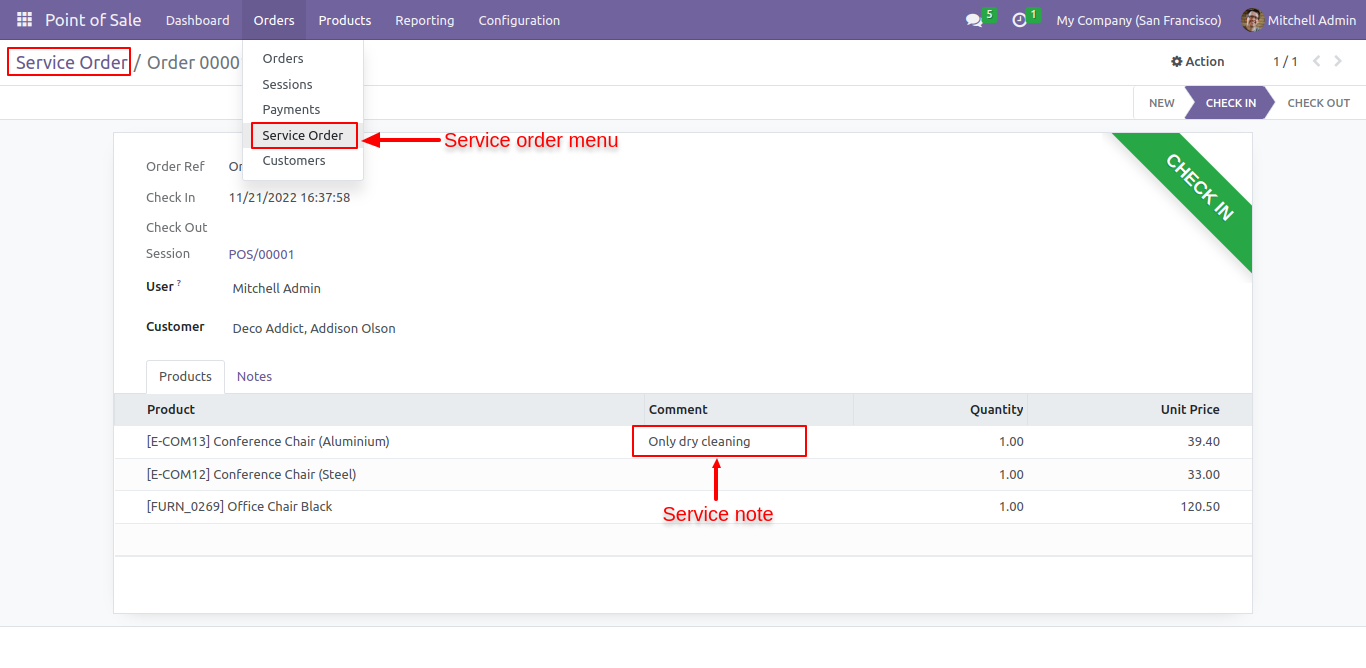 In 'Note' Tab you can see the service note which is added while customer check-in.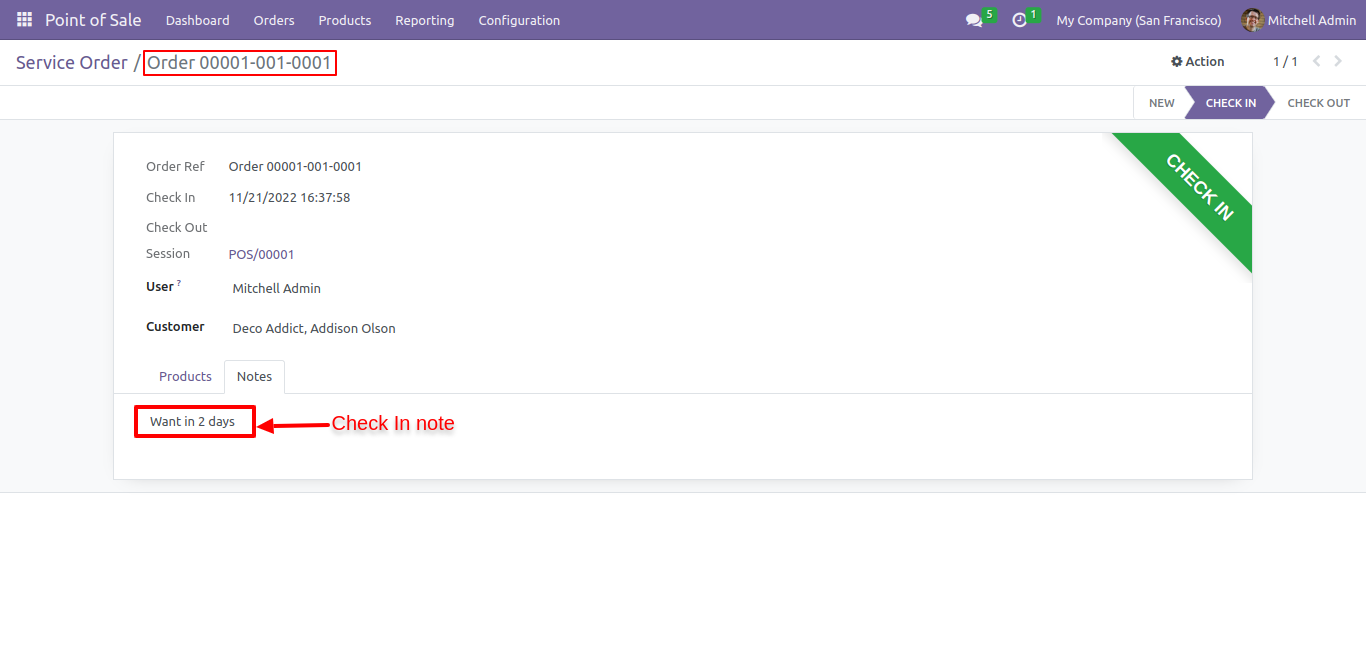 After click on the 'Check Out' button, you can see this window, where you can see all check-in the order list. Here you can search orders by order number and customer name, also find orders by dates. Select order and you can see all product details which are added in selected orders. Click the 'Check-Out' button, so you can complete payment for that order.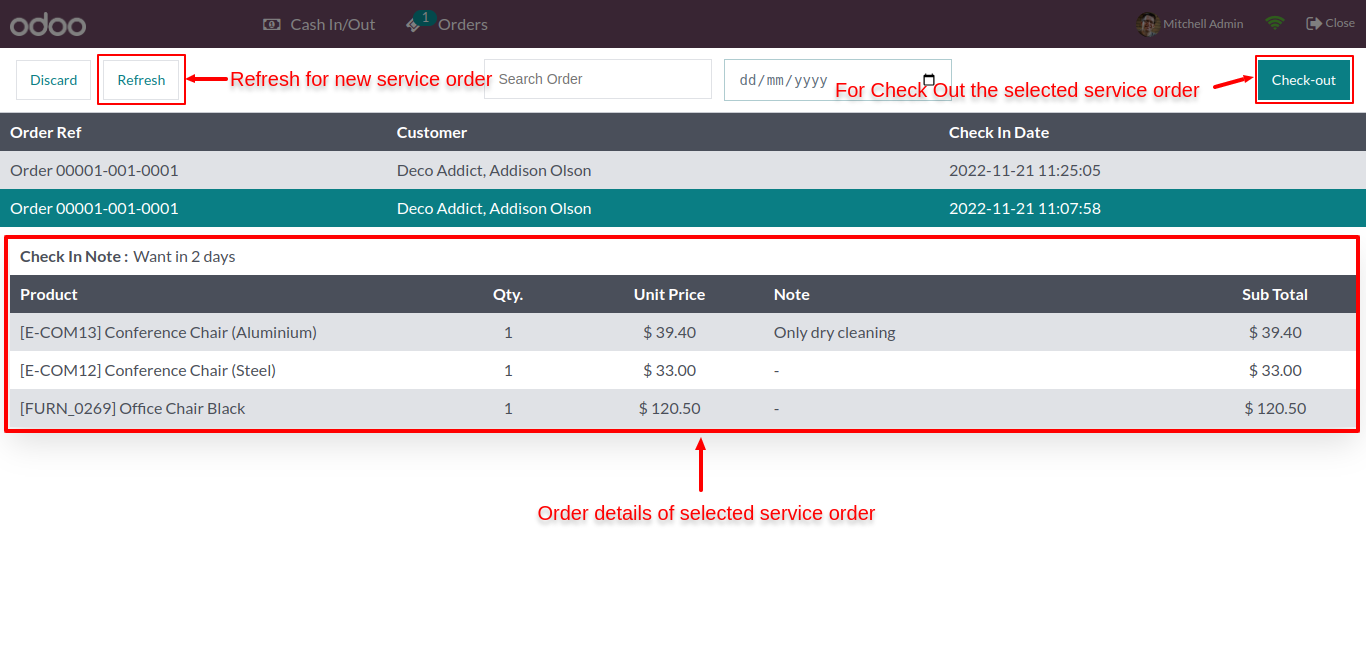 As you can see in 'Service Orders', that order status is 'Check Out'.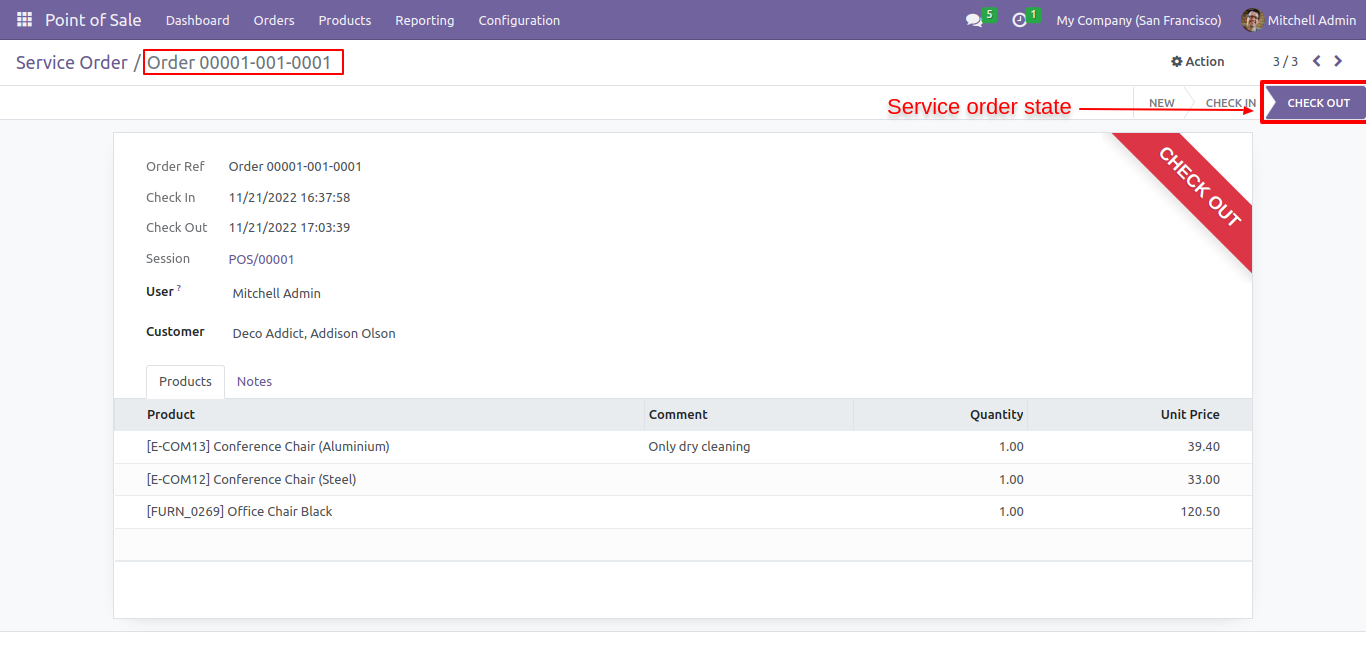 Version 16.0.1

| Released on : 28thOctober 2022