Hot Features

More then 6 Attribure Filters
Optional and Related Products
Features

Easily manage vehicle range with a start and end year.
You can add common products for all vehicles.
Easily apply access rights for auto parts user and auto parts manager.
Easily manage auto parts with make, model, year, type, grade, engine, transmission, brand, product type & countries.
Easy to group by auto parts list by vehicle make, vehicle model, year, vehicle type.
You can filter products using more then 6 product attributes filtes.
Easy to save whole vehicles in 'my garage' option
Easy to enable-disable products OEM (Original Equipment Manufacture) details for website from OEM Details page.
Save your important time, less effort, reduce human error.
User access right for auto parts.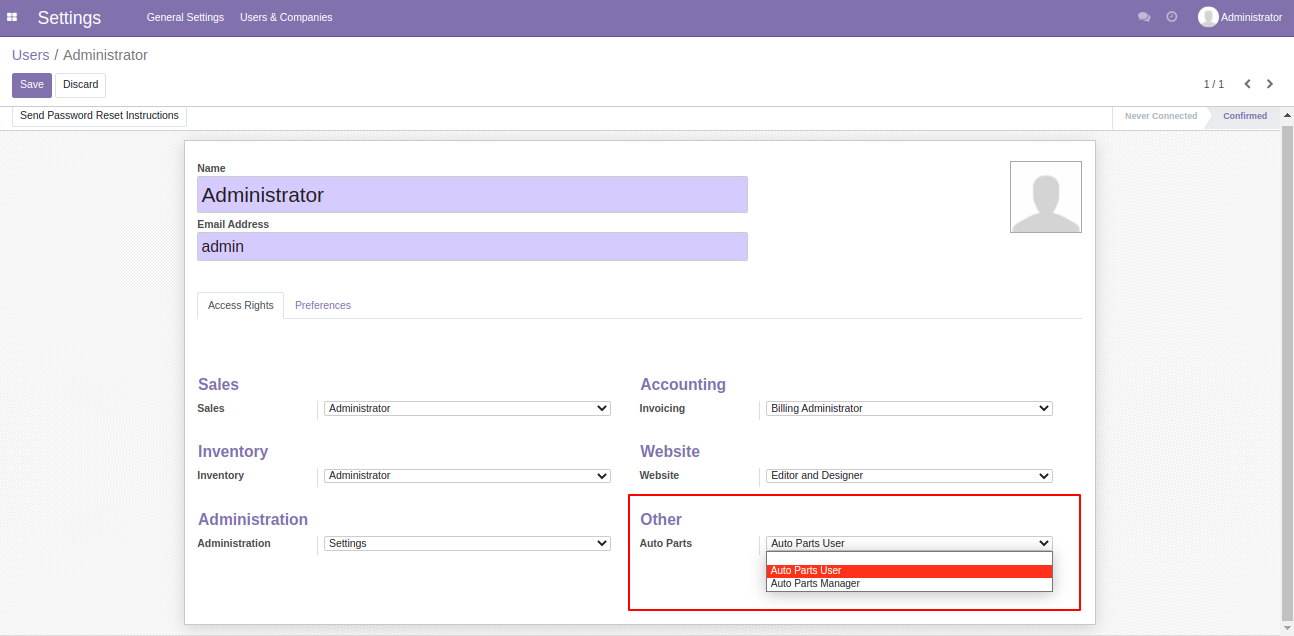 Auto Part Type View.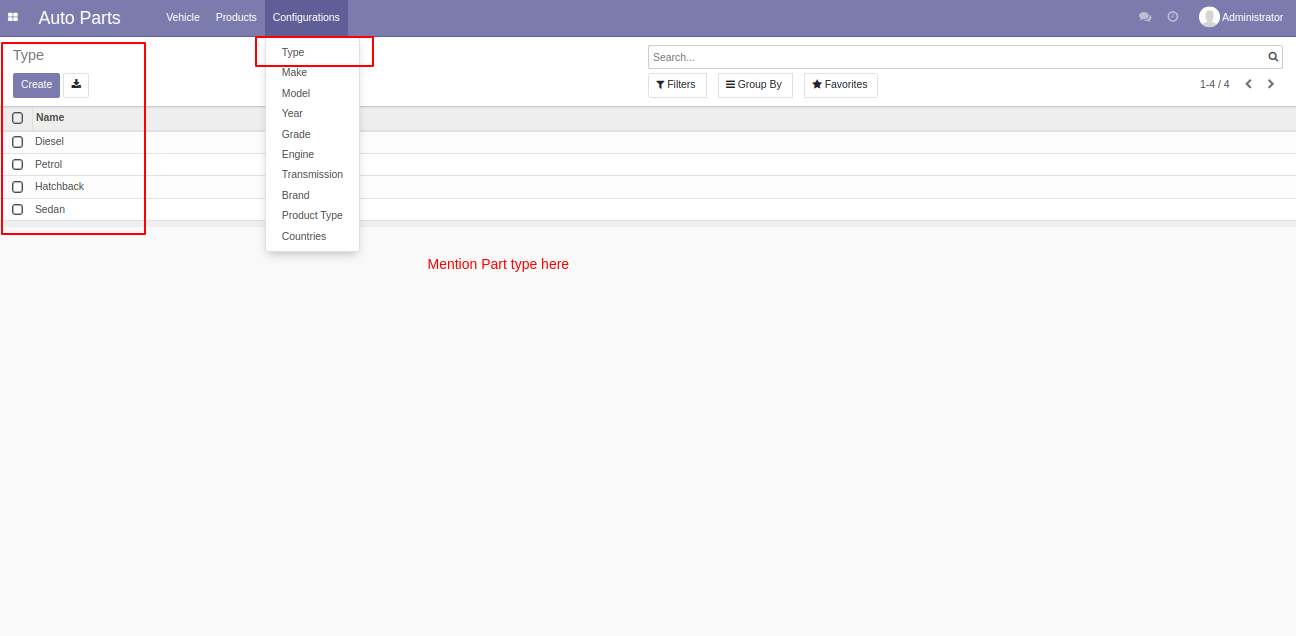 Make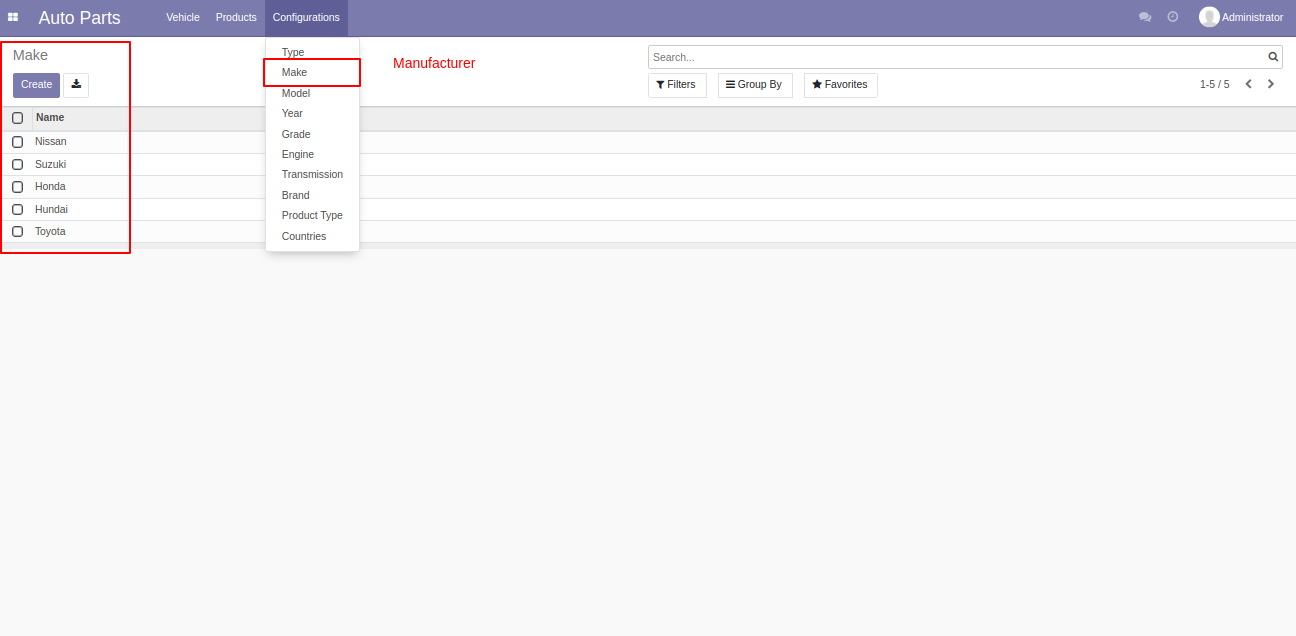 Models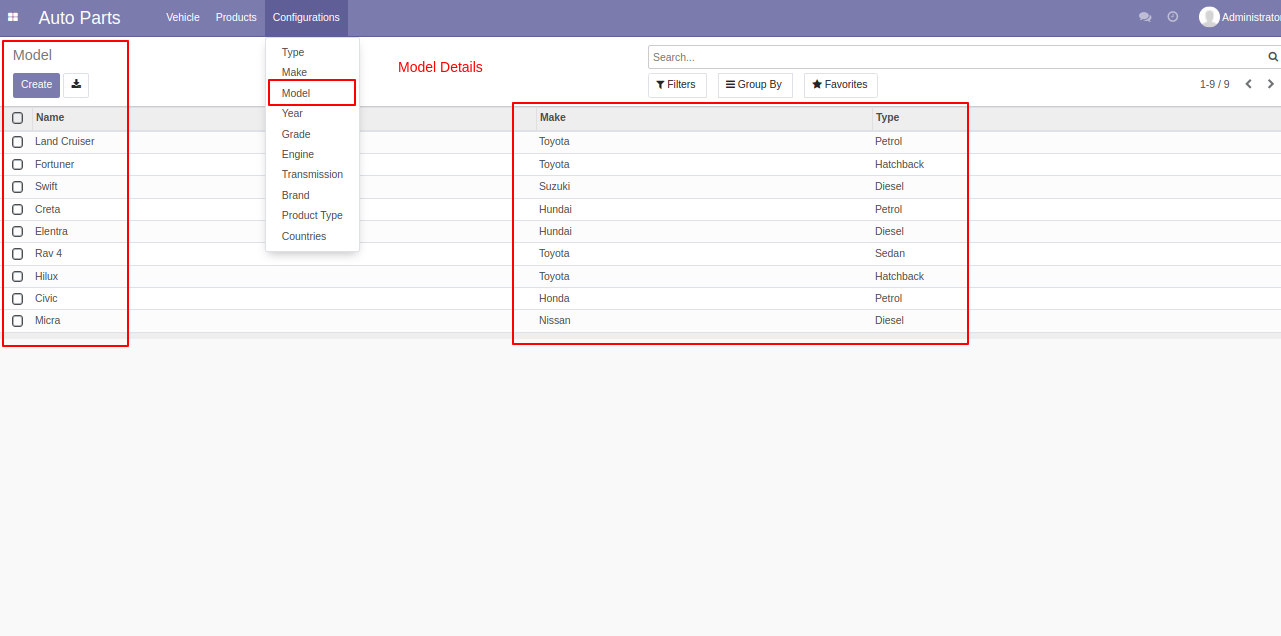 Year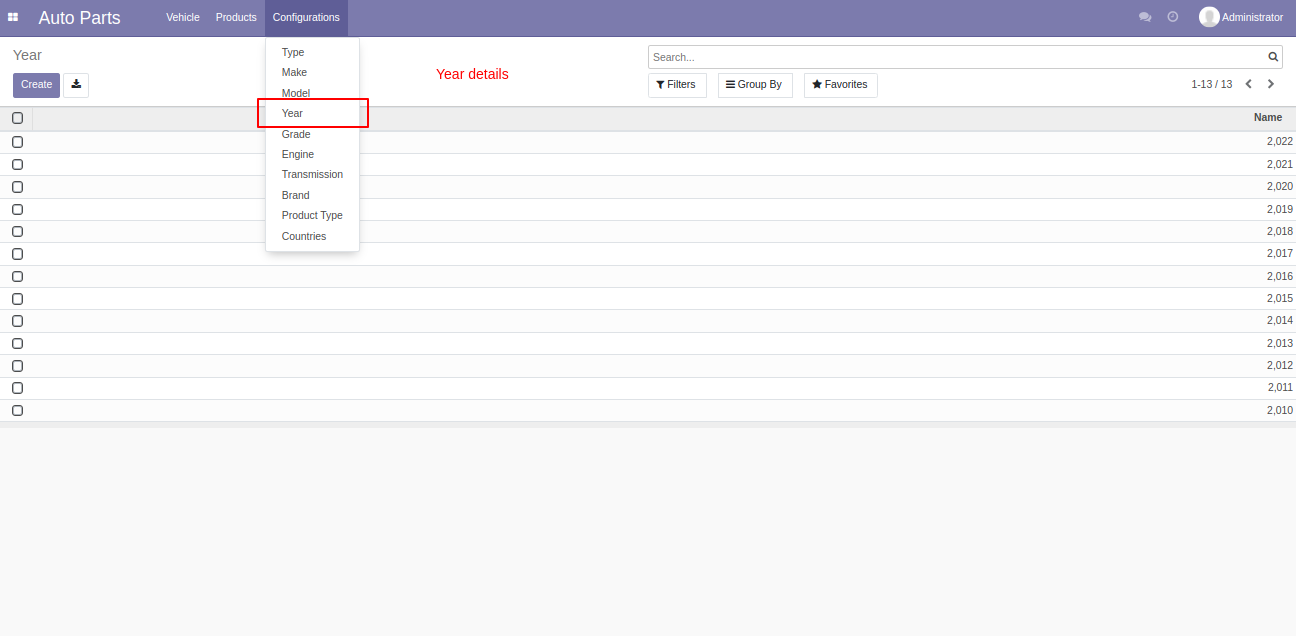 Grade
Engine Types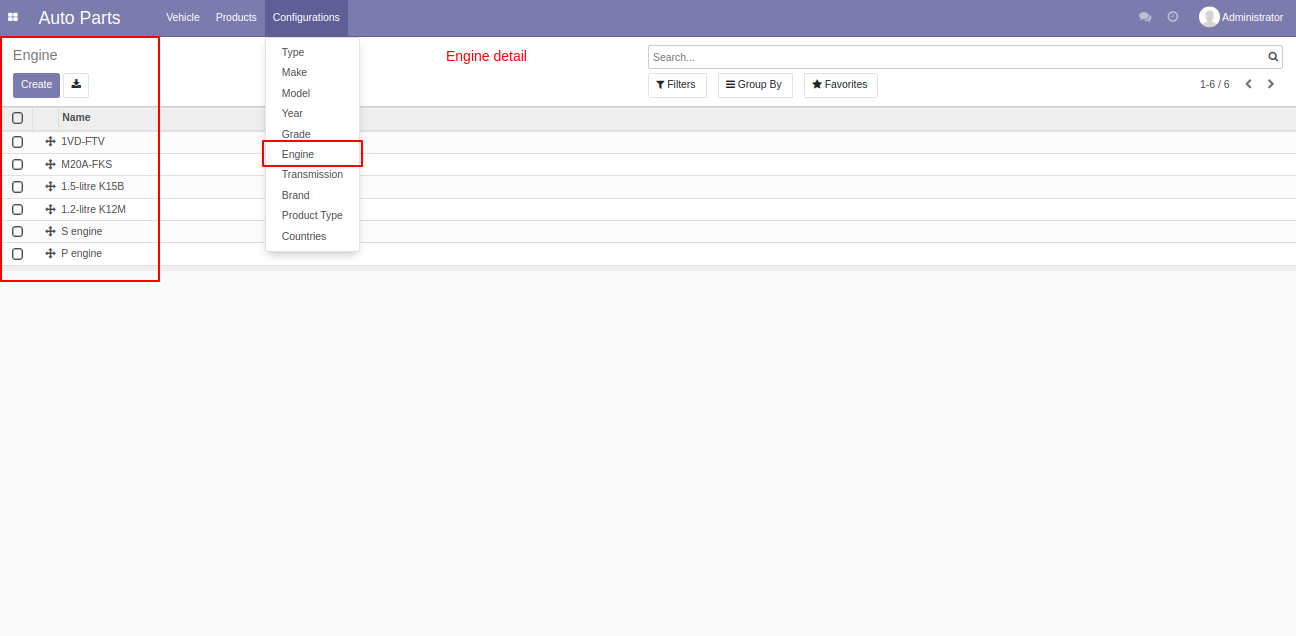 Transmission details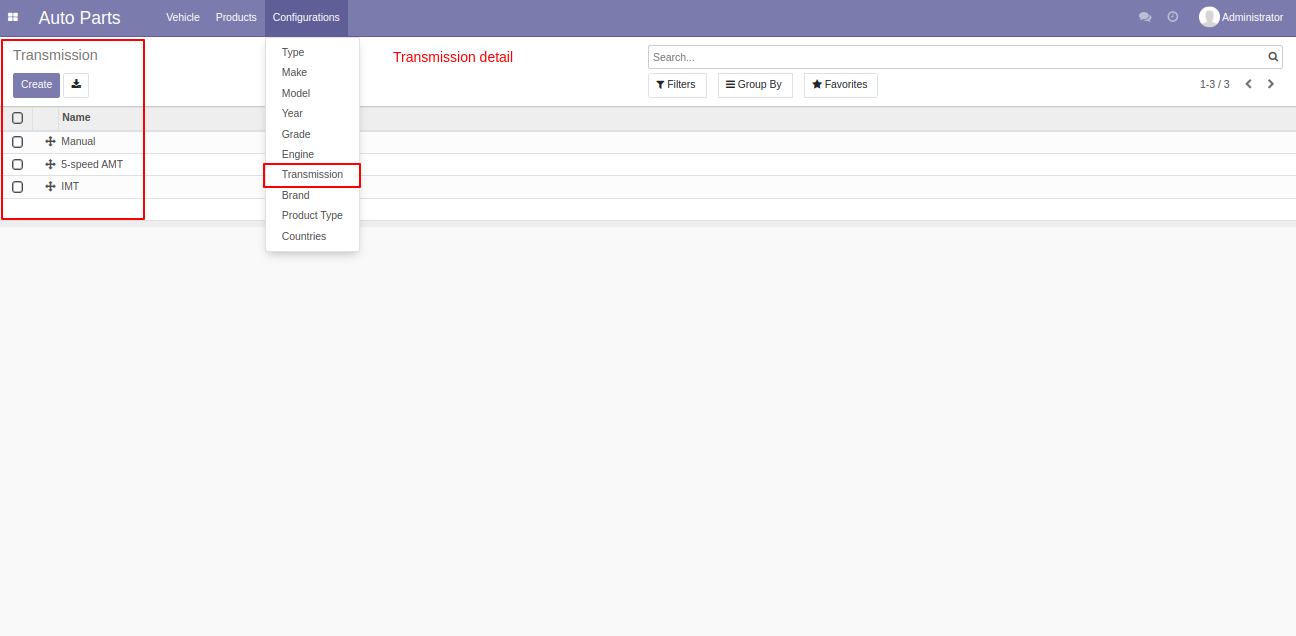 Brands of cars makers.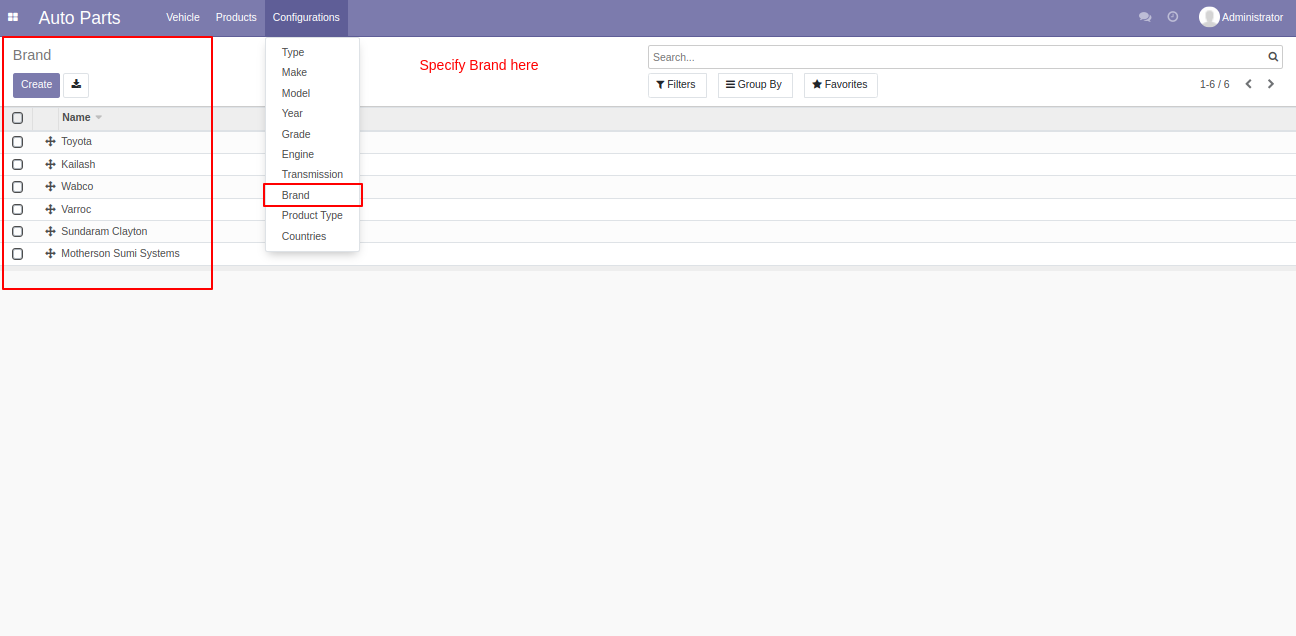 Product Type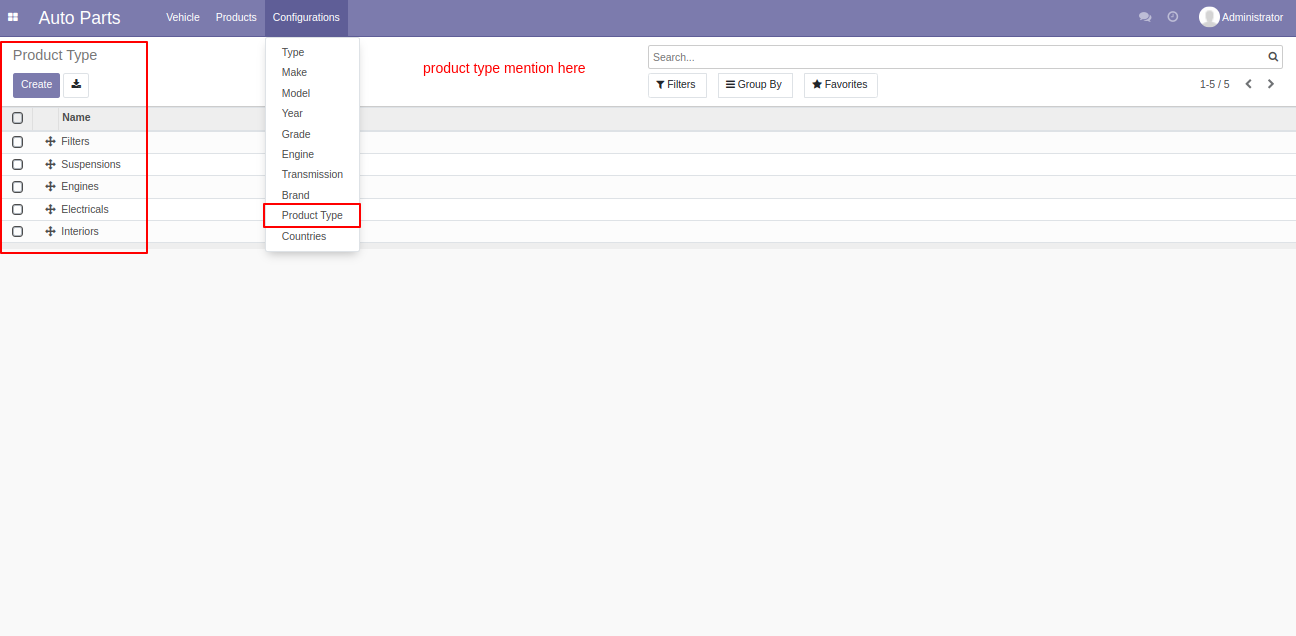 Vehicle form view, Here you can fill all required parts and many things.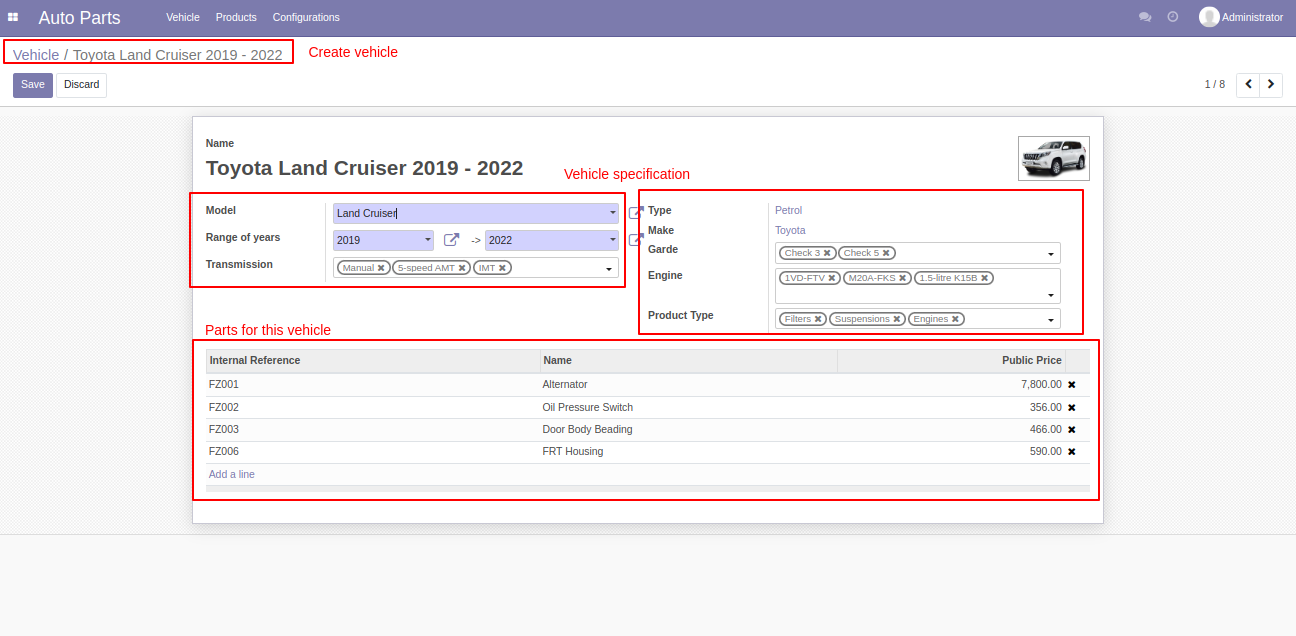 Define supported vehicles all details in products variants (vehicle parts).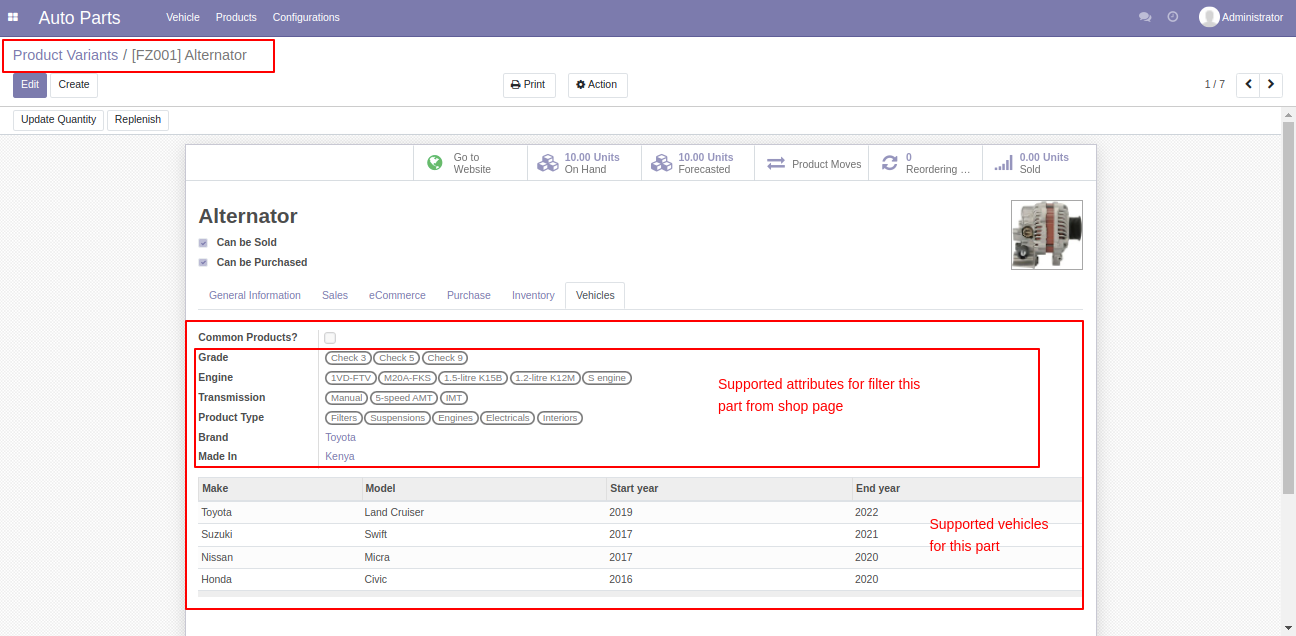 If particular products is common for every vehicles/cars then check this 'common Products ?' it will shows commonly on website.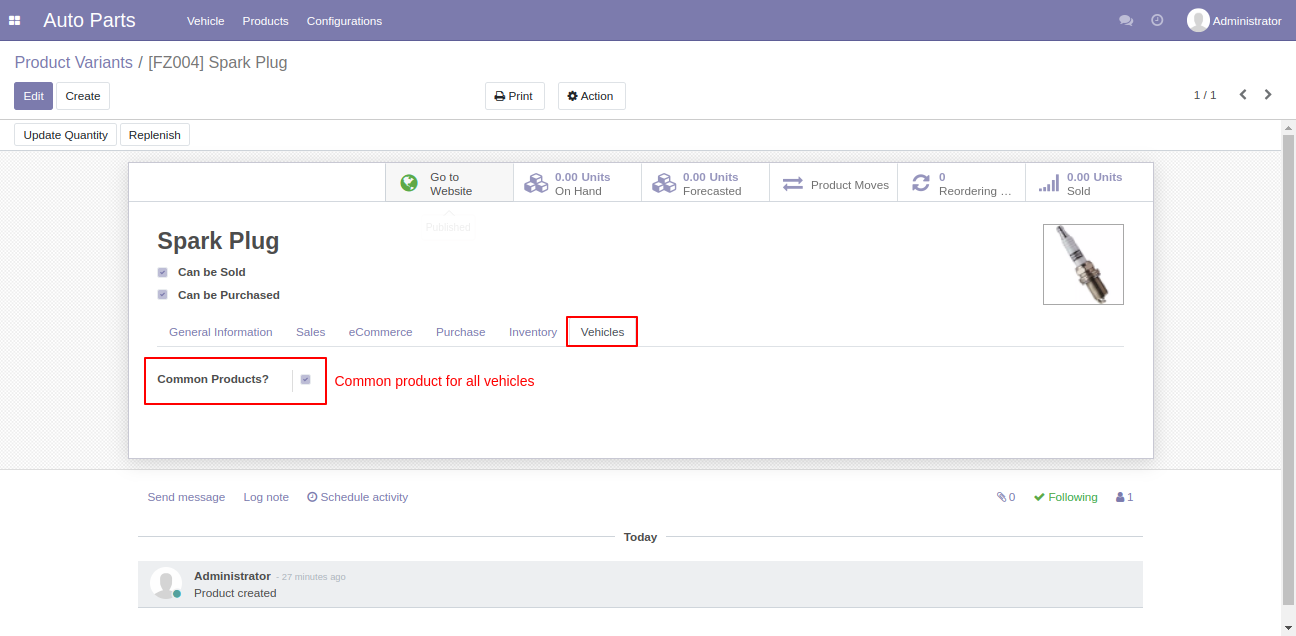 Common product dispaly on website with warning message 'Compatible with all vehiclees'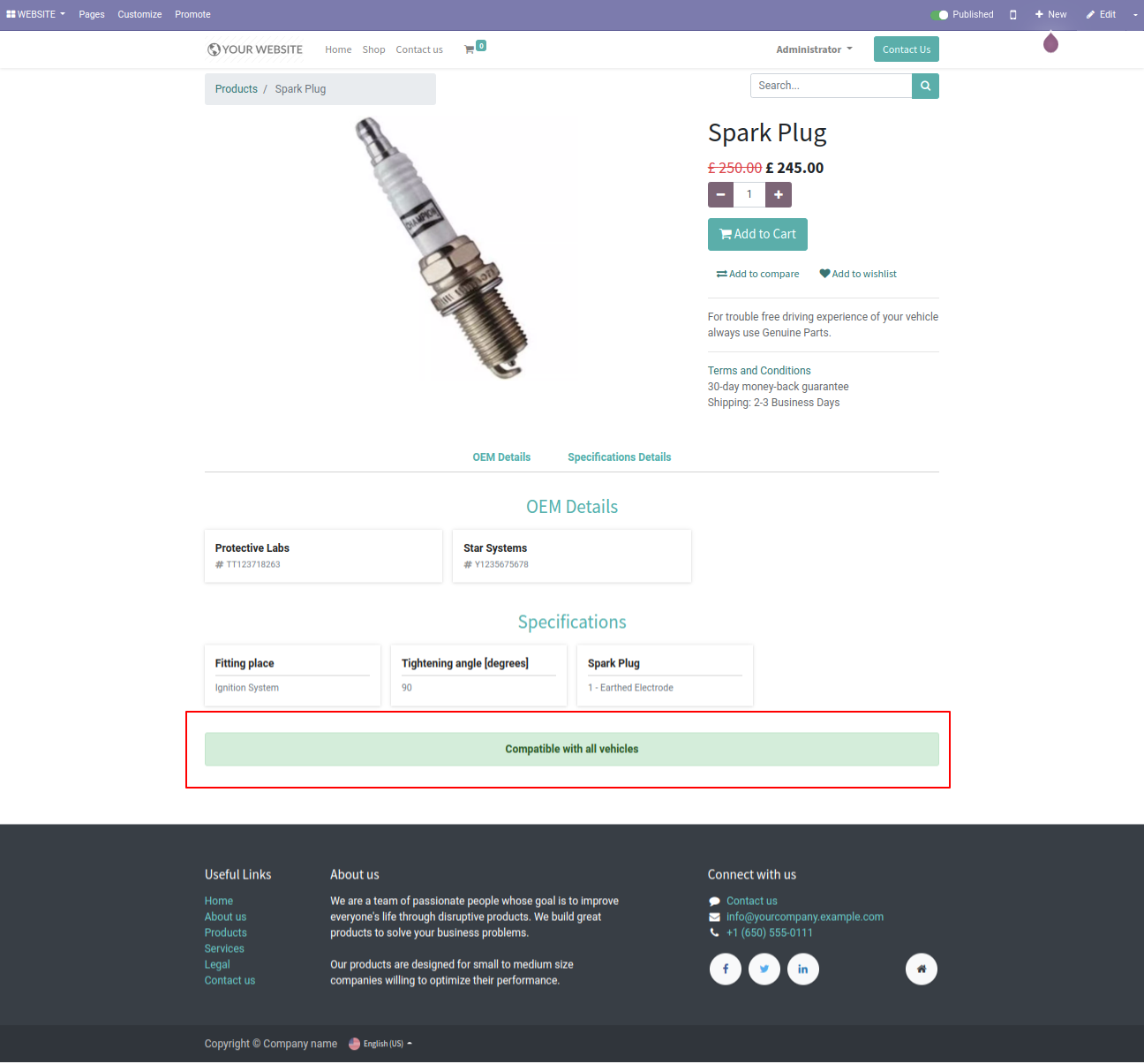 Just define supported vehicle in products.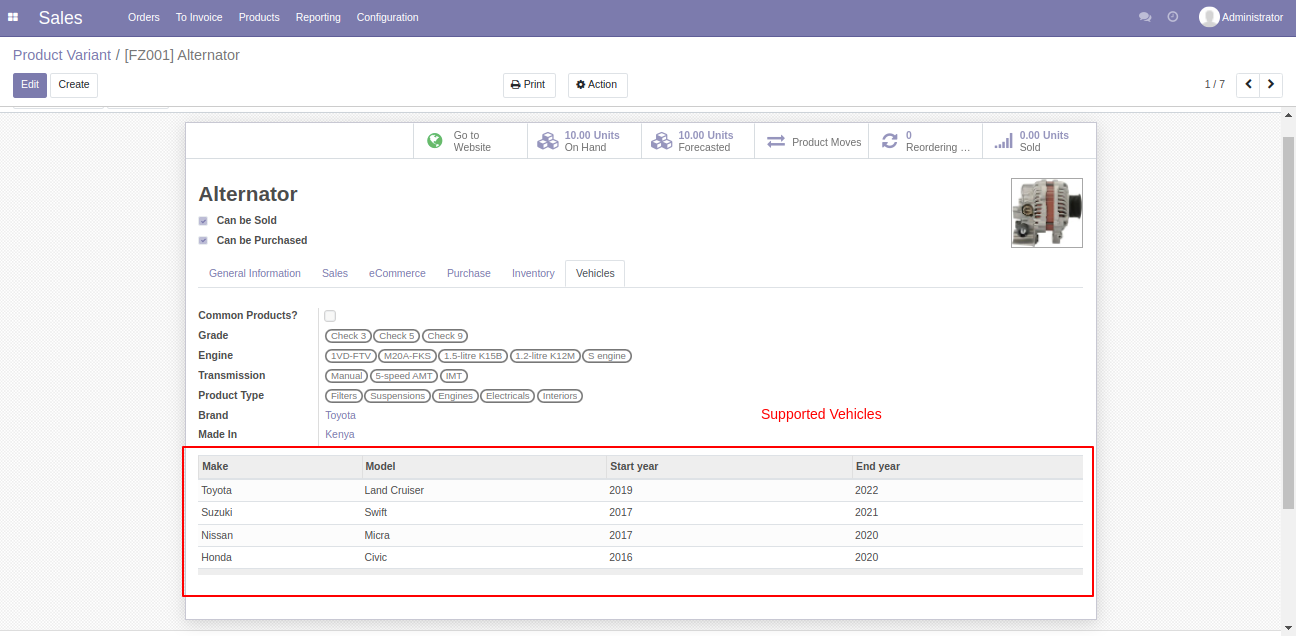 Now enable filter supported vehicles.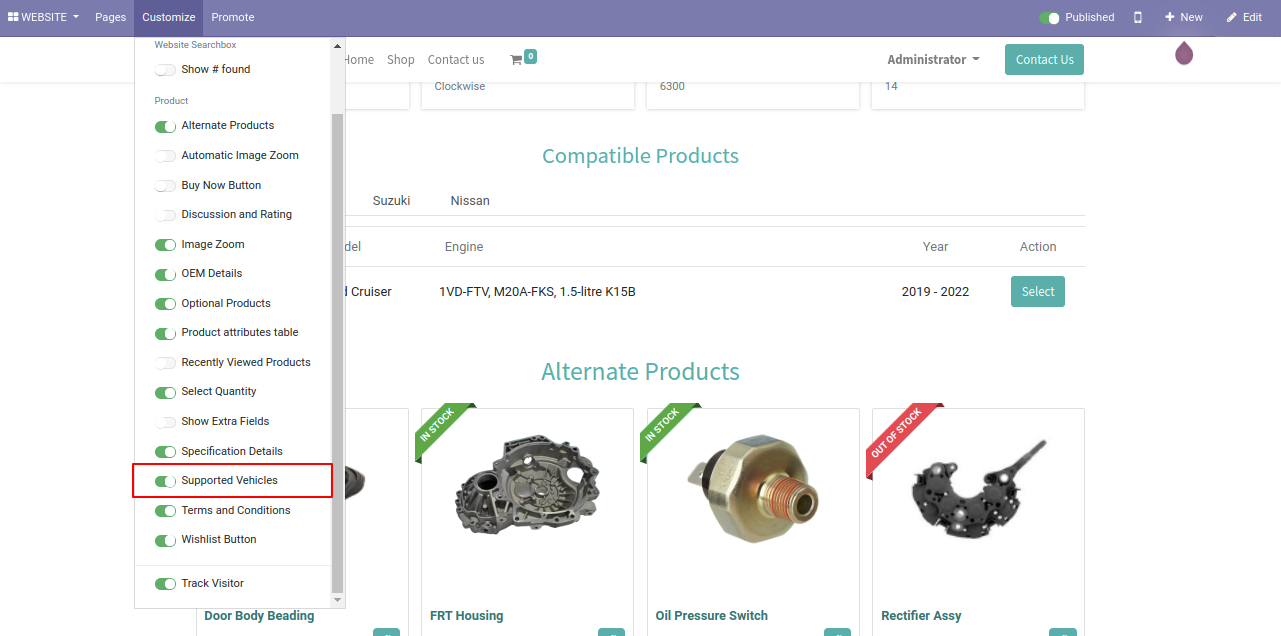 It will display supported vehicles with manufacture wise.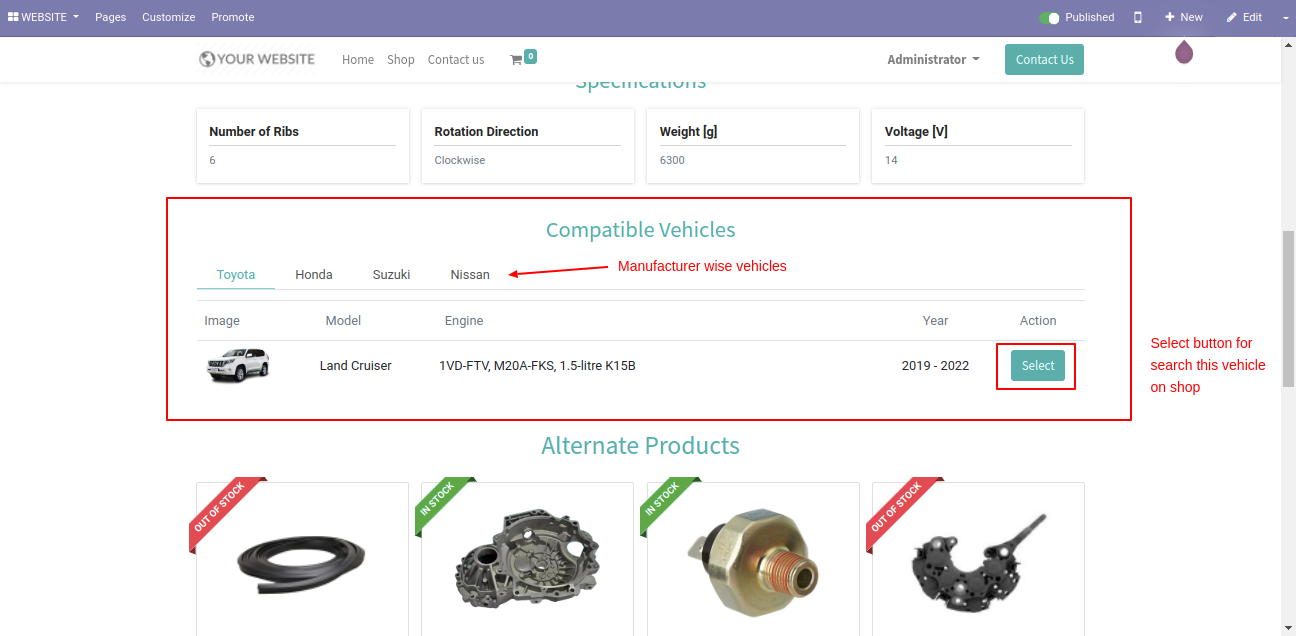 If you want to save whole vehicle for future reference in website. Enable 'Garage' in website config setting.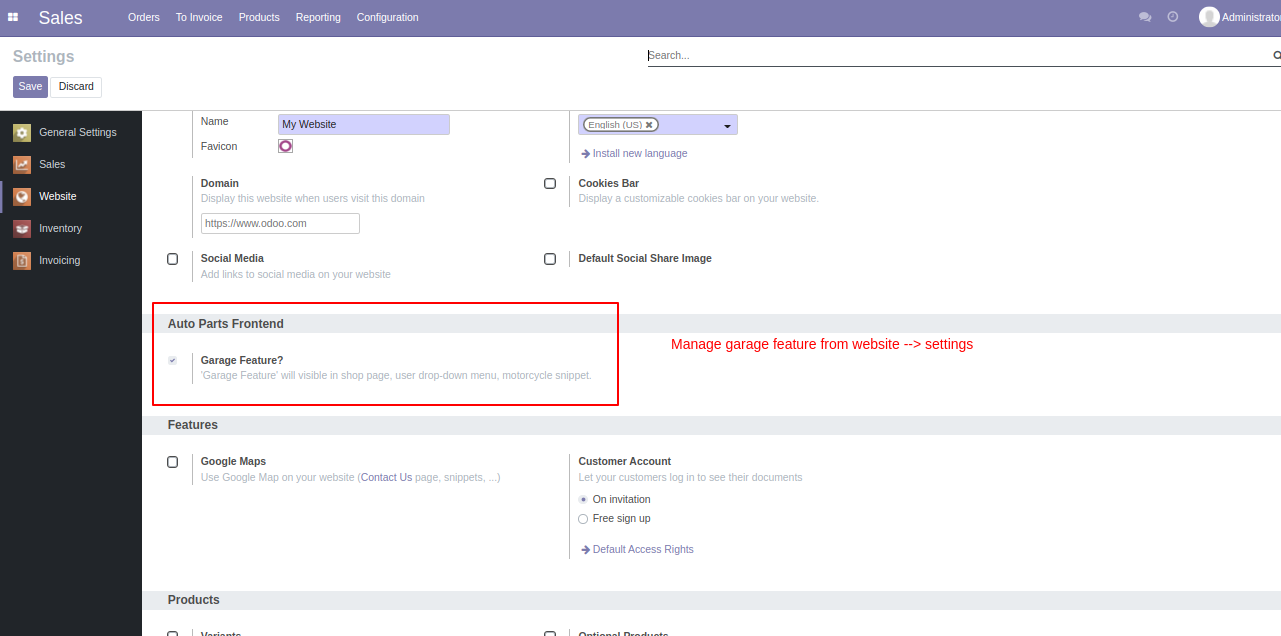 Just Click on 'Save vehicle to garage'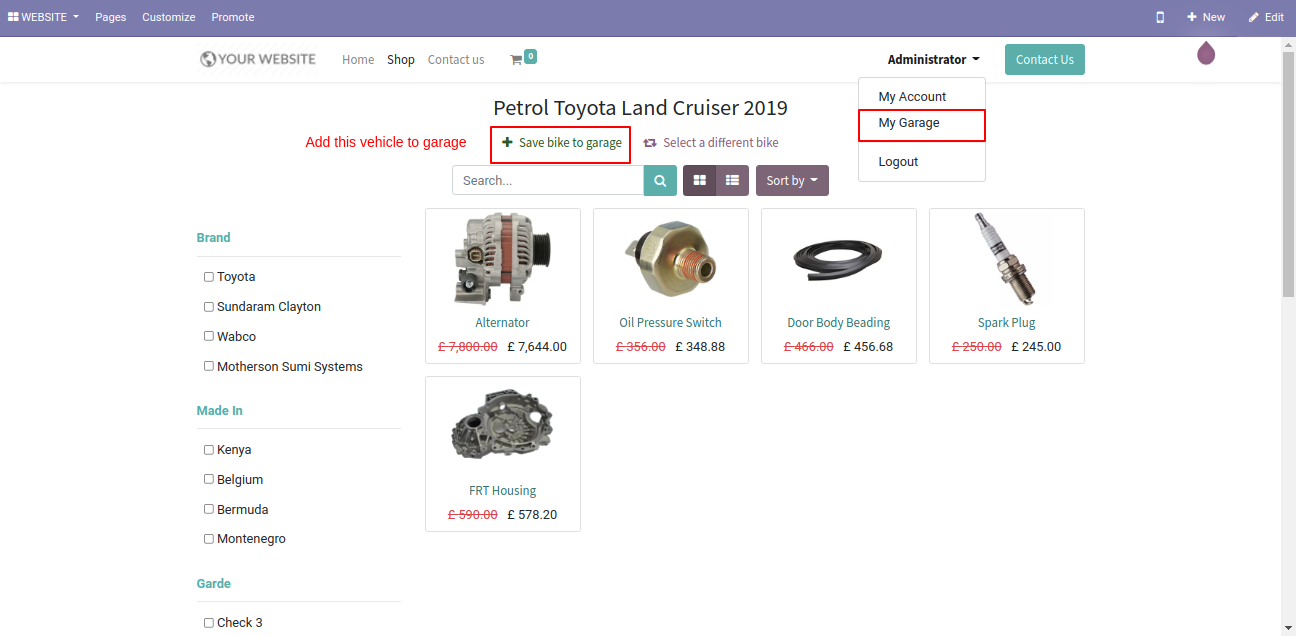 After that you can see the vehicle save to your garage.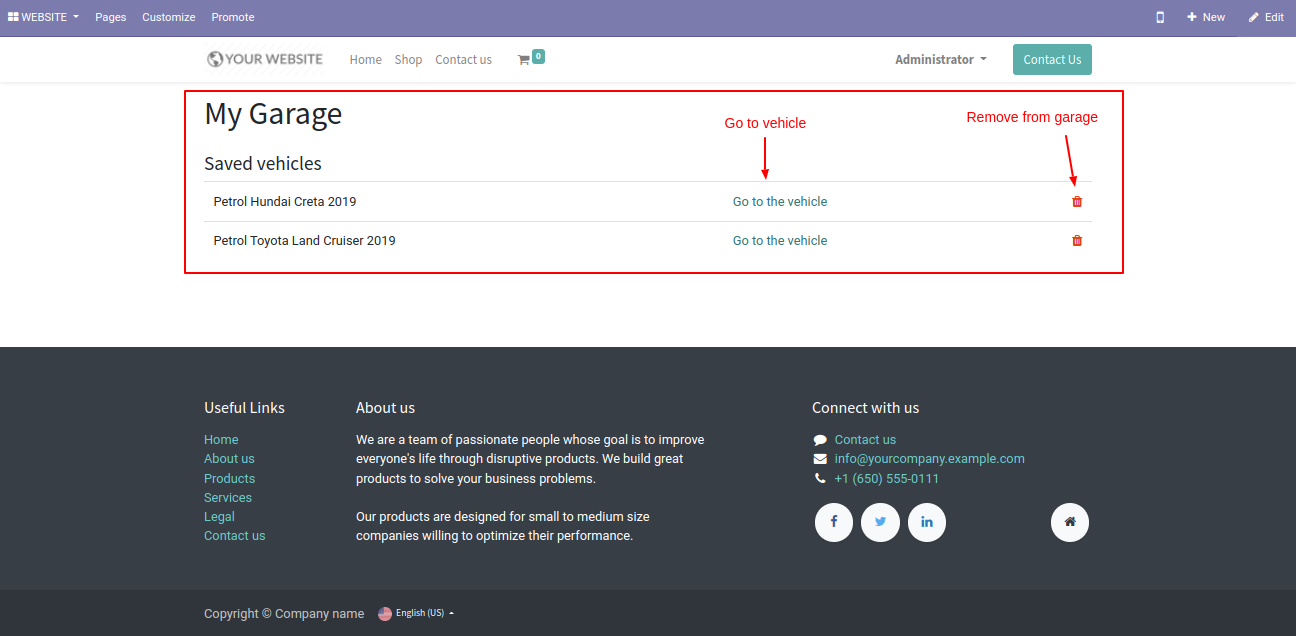 Easy to remove vehicle from garage, Just click on 'bin' icon.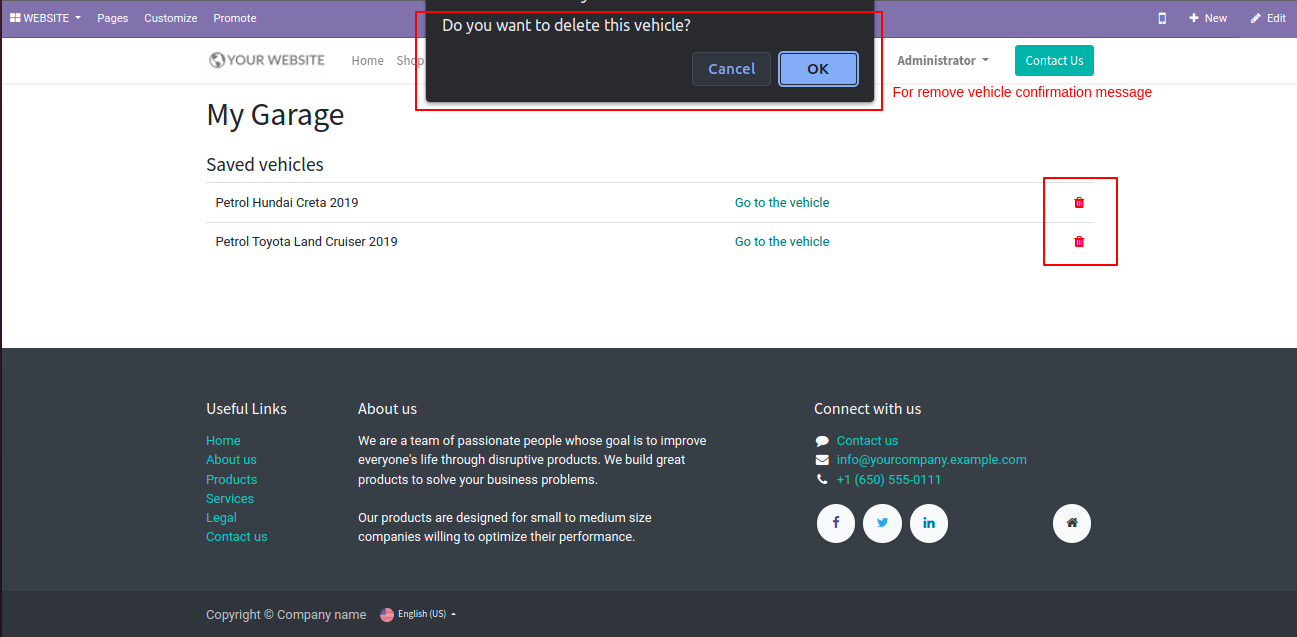 Here you have best search view for the vehicles, and also you can see the drop down of your garage vehicles.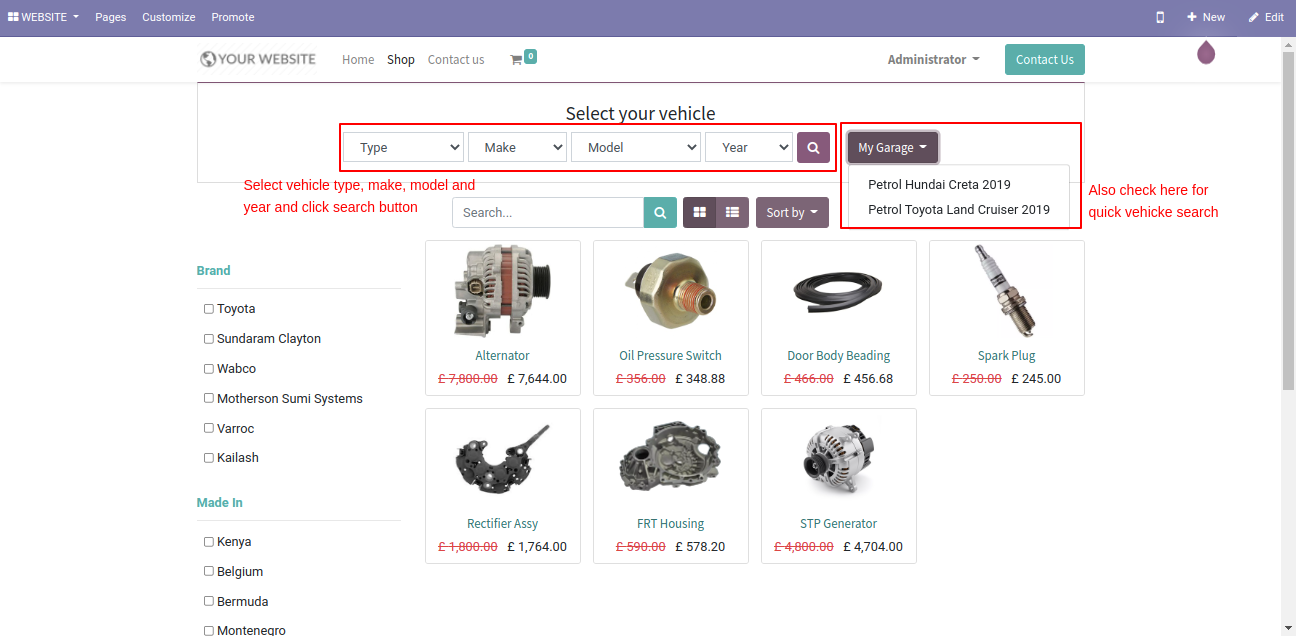 You can easily change searched vehicles.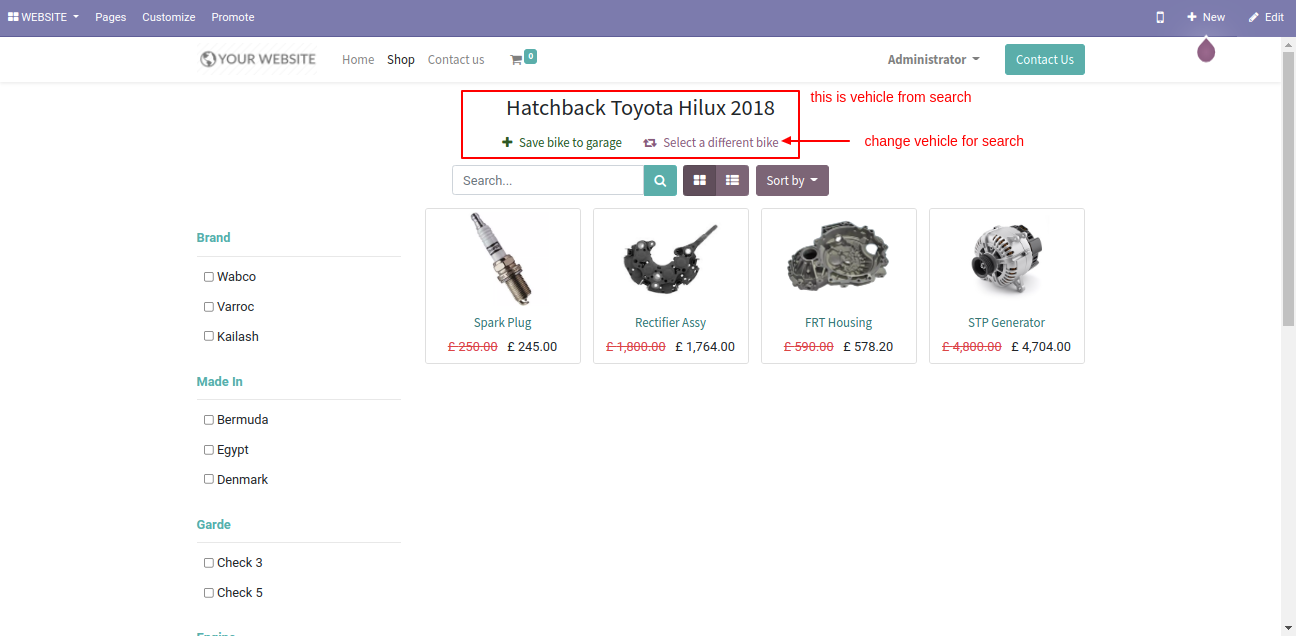 New Product Attribute filters.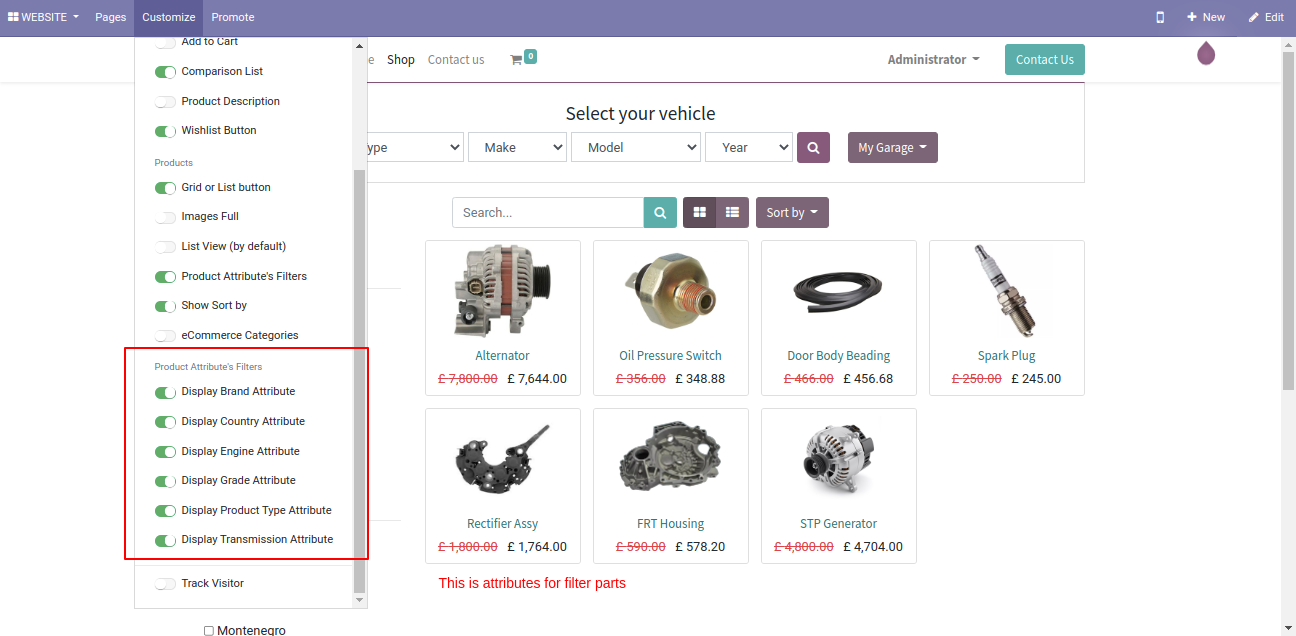 Enable filters shown in product list view.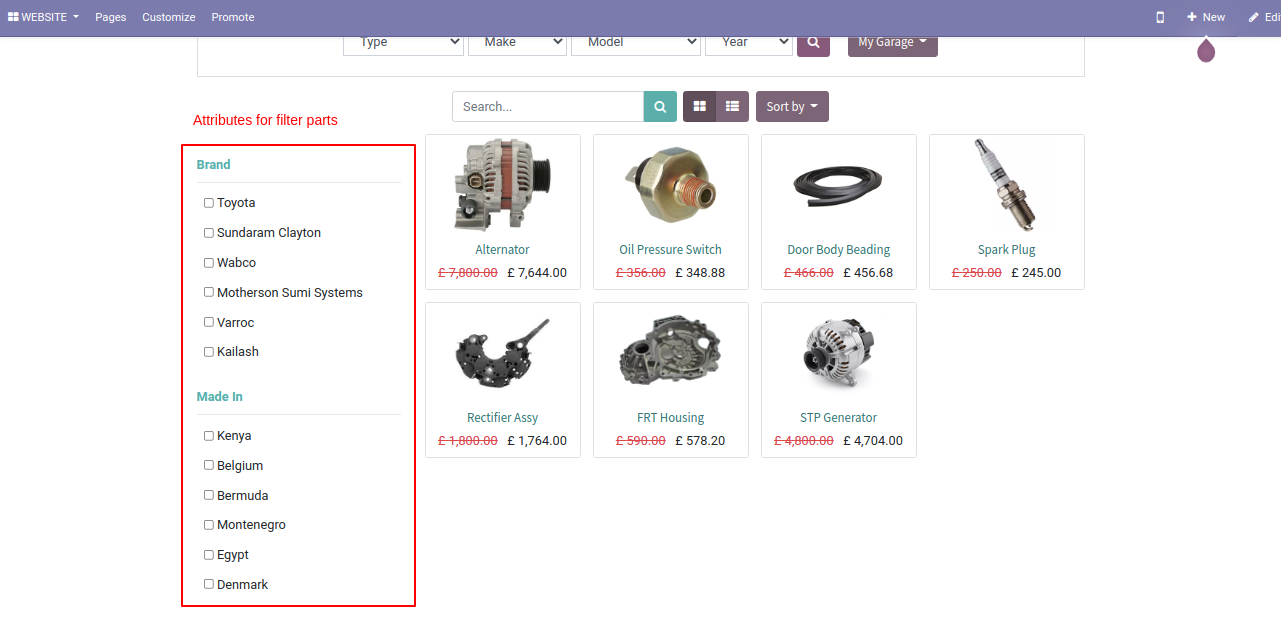 Brand filter search.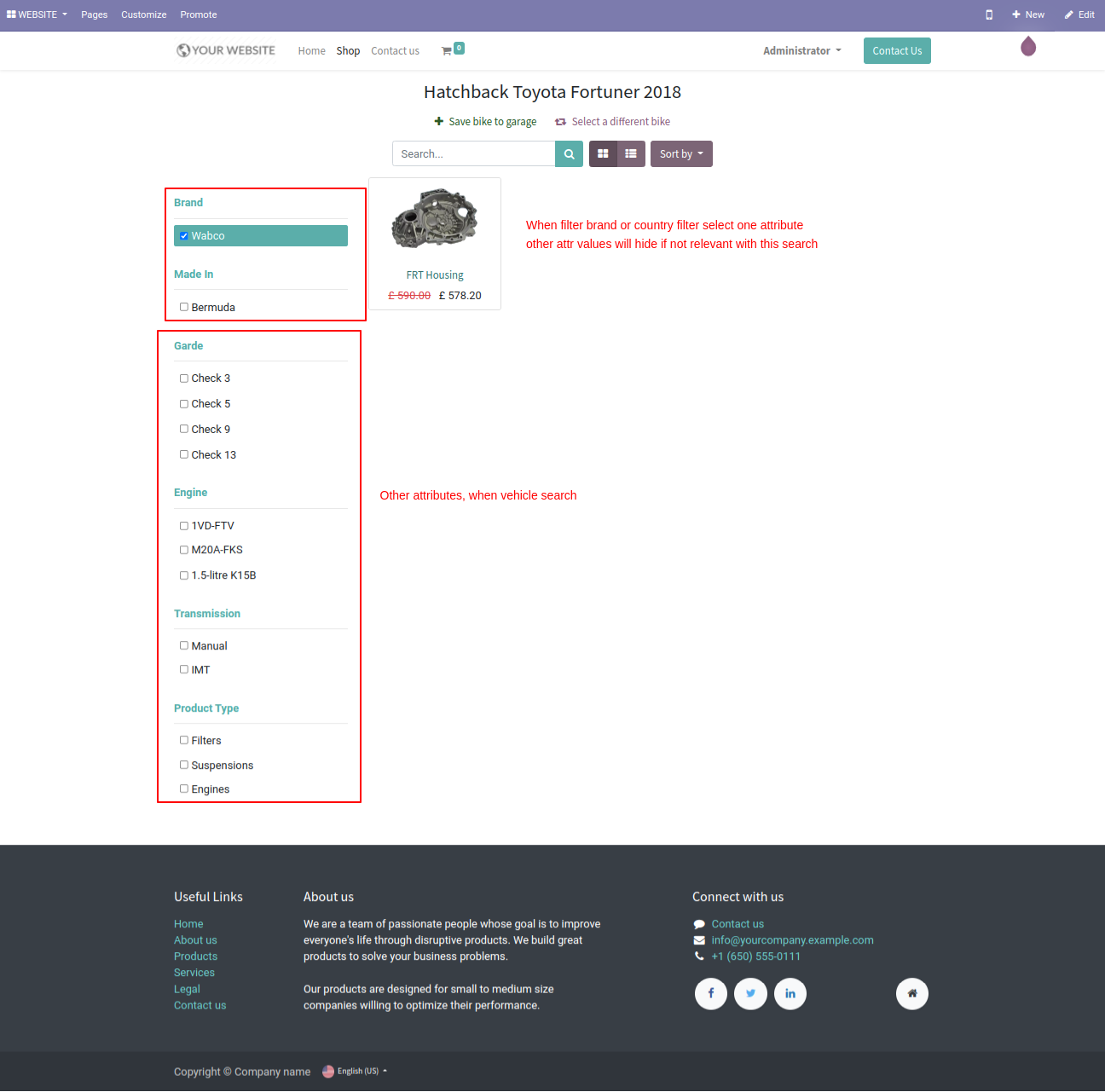 Add OEM parts details.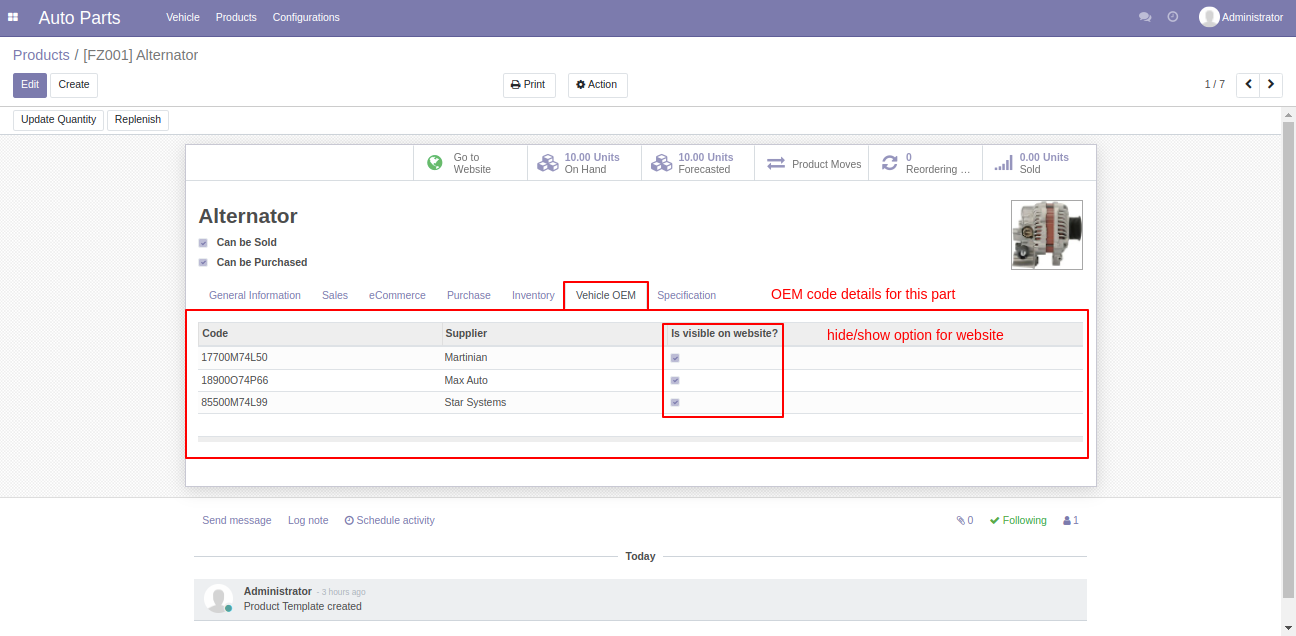 Add specification of that part.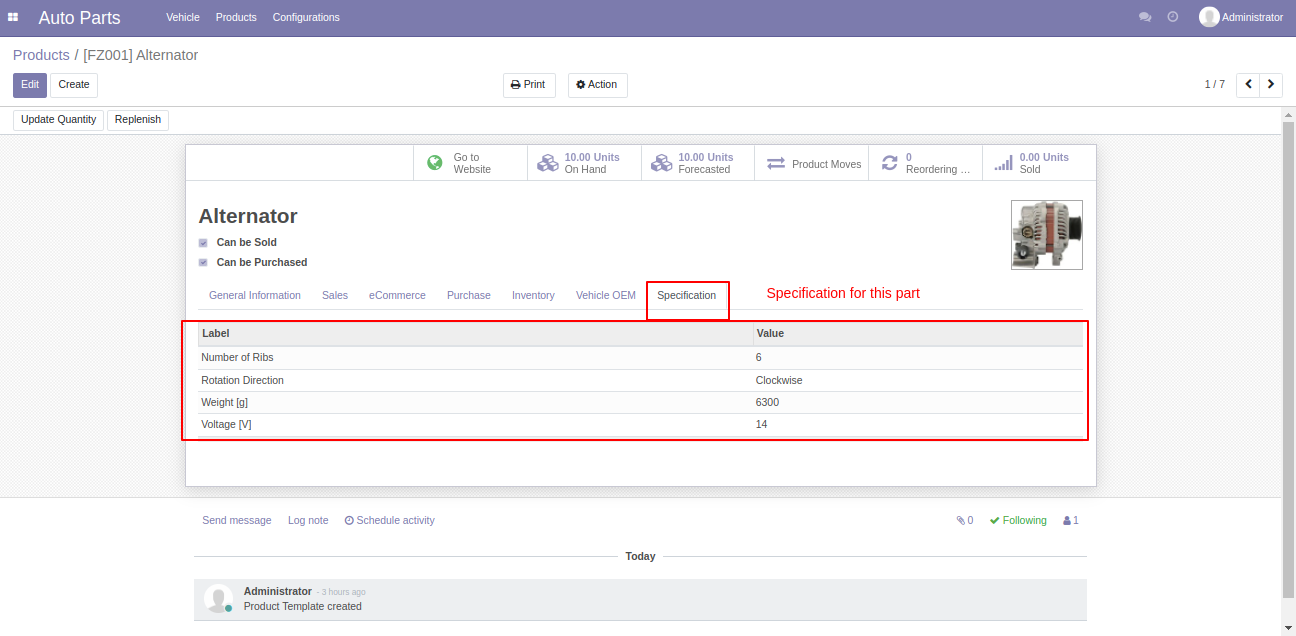 Enable OEM Details and Specification Details.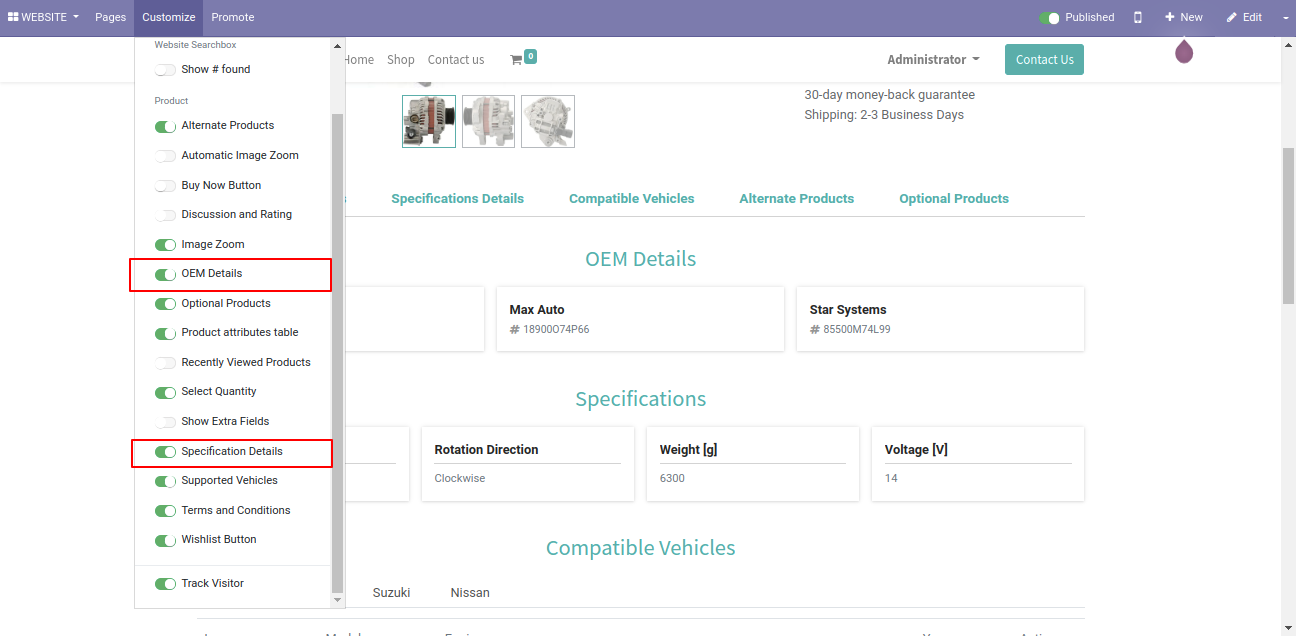 Display oem details and specification details in product details view.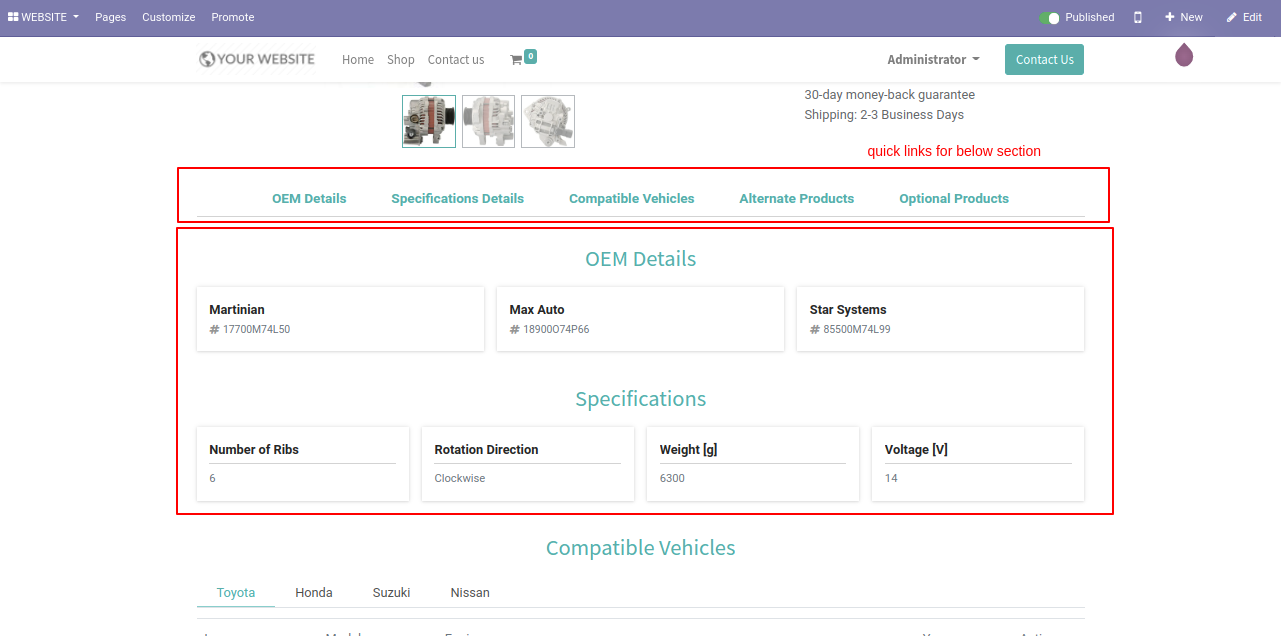 If you want to display alternative products and optional products, Just add it in the products.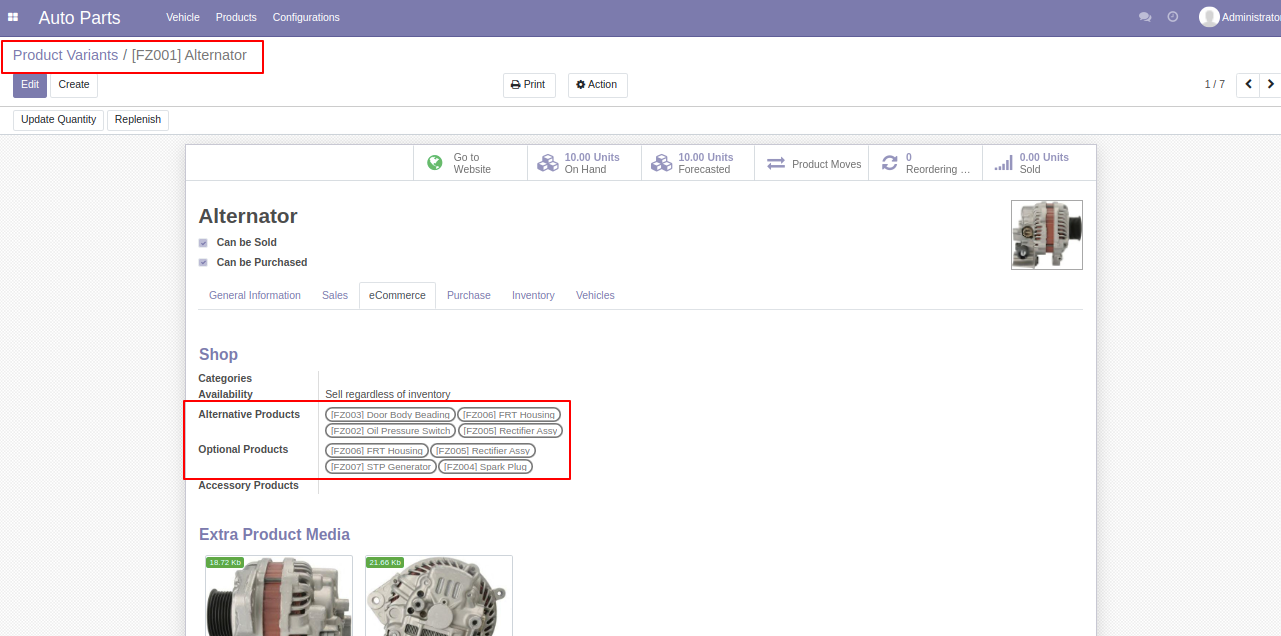 Enable optional and alternate products.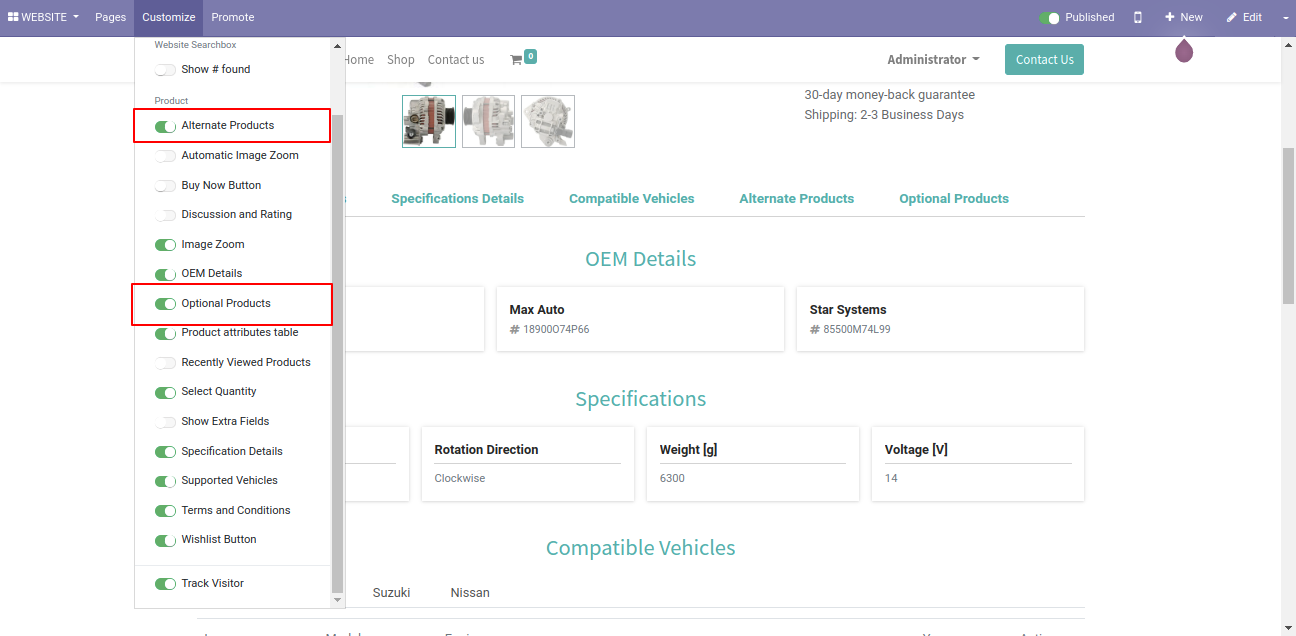 Alternate products. with supported vehicles button, where you can see the all supported vehicle in.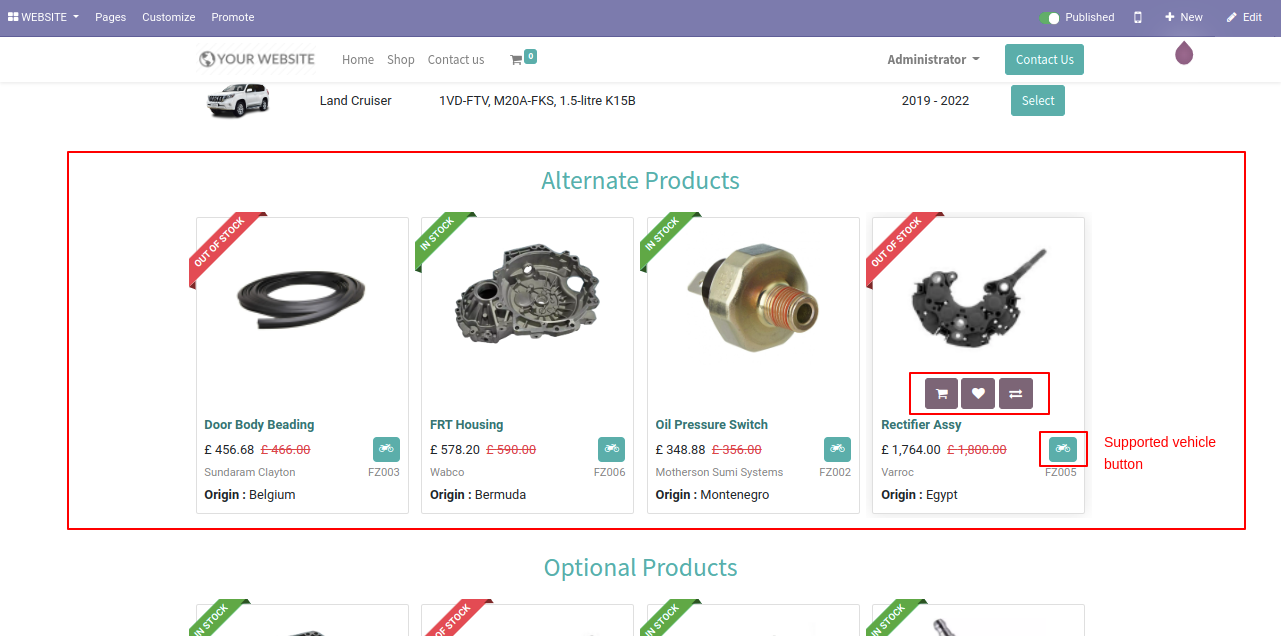 Supported vehicle list view.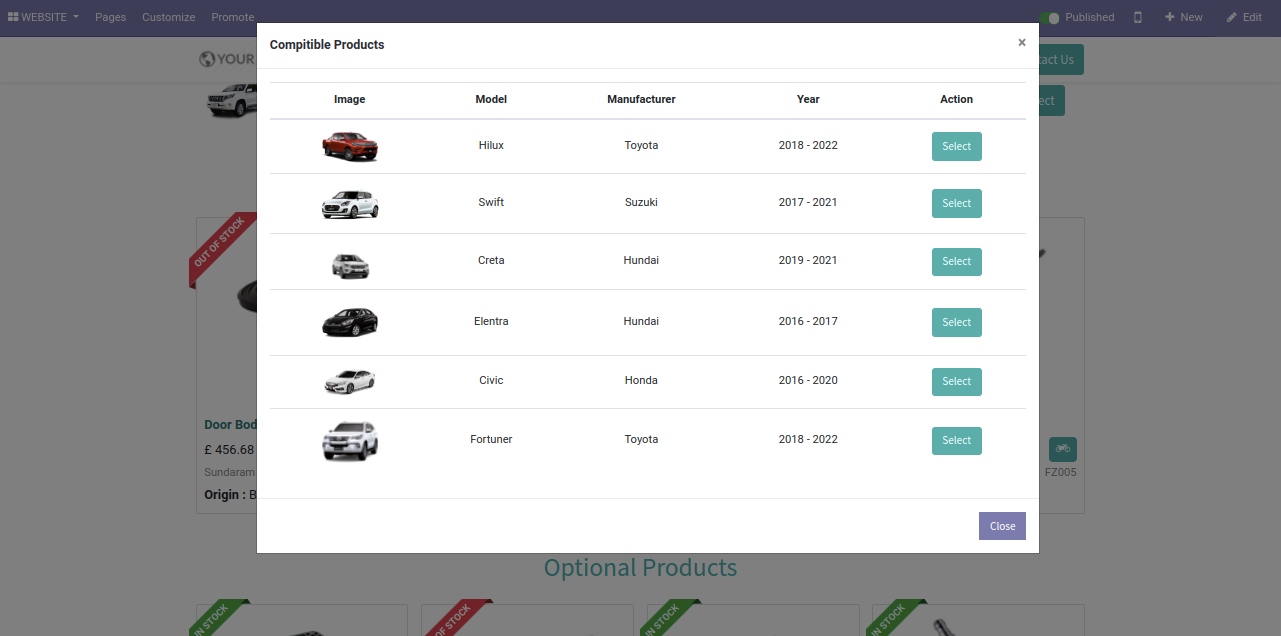 Optional Products.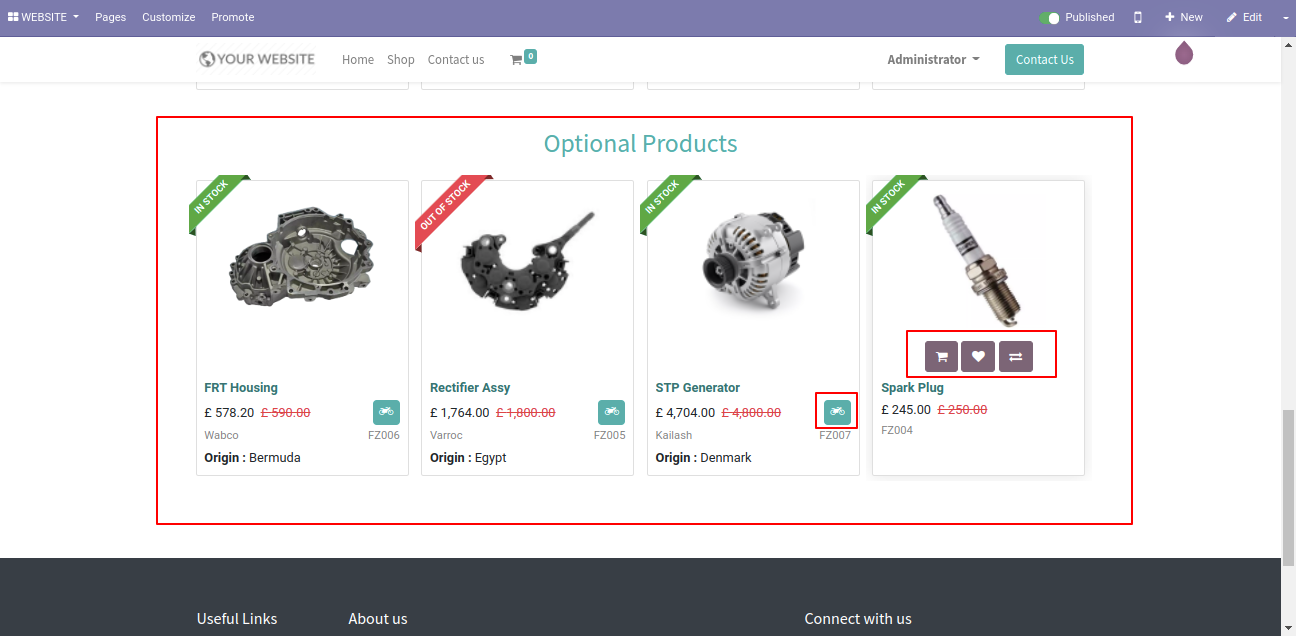 Version 14.0.1

| Released on : 5thAugust 2022