Advance Product Search and Selection in sale order
Do you have lots of products and variants? Feeling difficulty to filter/search and choose specific products in sale orders? So here we come with a solution, Our module will help you to filter products with fully customized your favorite products fields and variant attributes. Our module will save your time and efforts for the selection of products based on different criteria. We have provided configuration of product fields and attributes. You can easily customize it as you required. After configurations of your favorites fields and attributes, you will be able to add products on basis of that customized fields and attributes criteria or patterns. Cheers!
Key features:
Powerful configurations of fields and attributes.
Supported configurable field types : Char, Integer, Float, Boolean, Many2one, Selection.
Product Template and Product Variant Supported.
Smart filtering with =,!=,,<=,>=,like,ilike,=like,not like,not ilike.
Easy to filter and add products in quotation or sale order.
Options that allow sale person to select which product they would like to add in sale order.
Launched new function for select specific products from search results.
easy to select specific products or all products from search results.
easy to add qty in all products or specific products.
Version
---
v11.0.1 (21
th
October 2019)
In settings, Select product fields and attributes that you want to search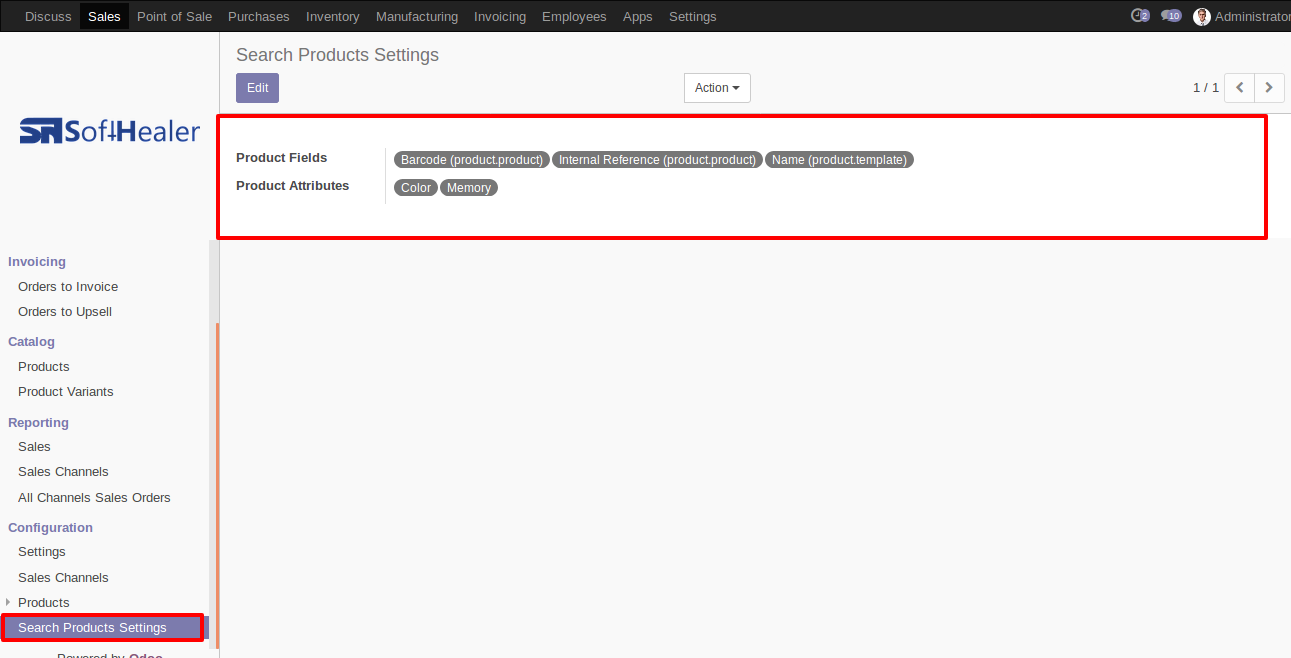 You can select product template and product fields as you want.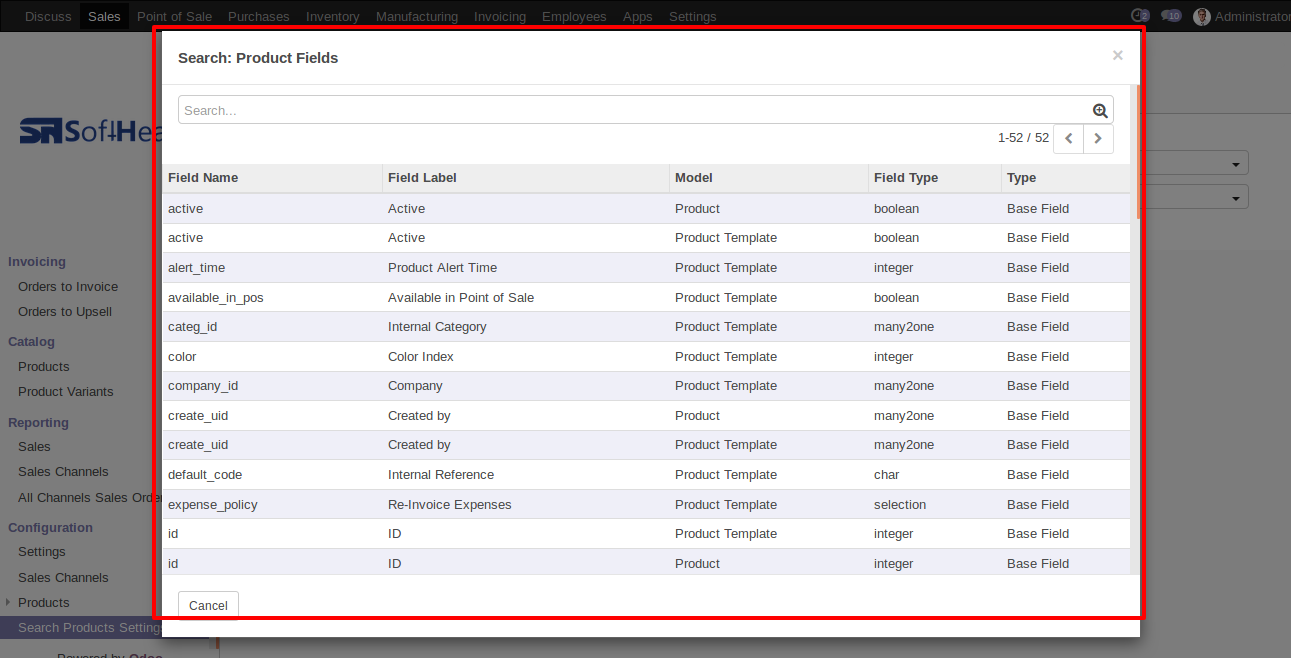 'Select Products Advance' button in Quotation/Sale Order Form View.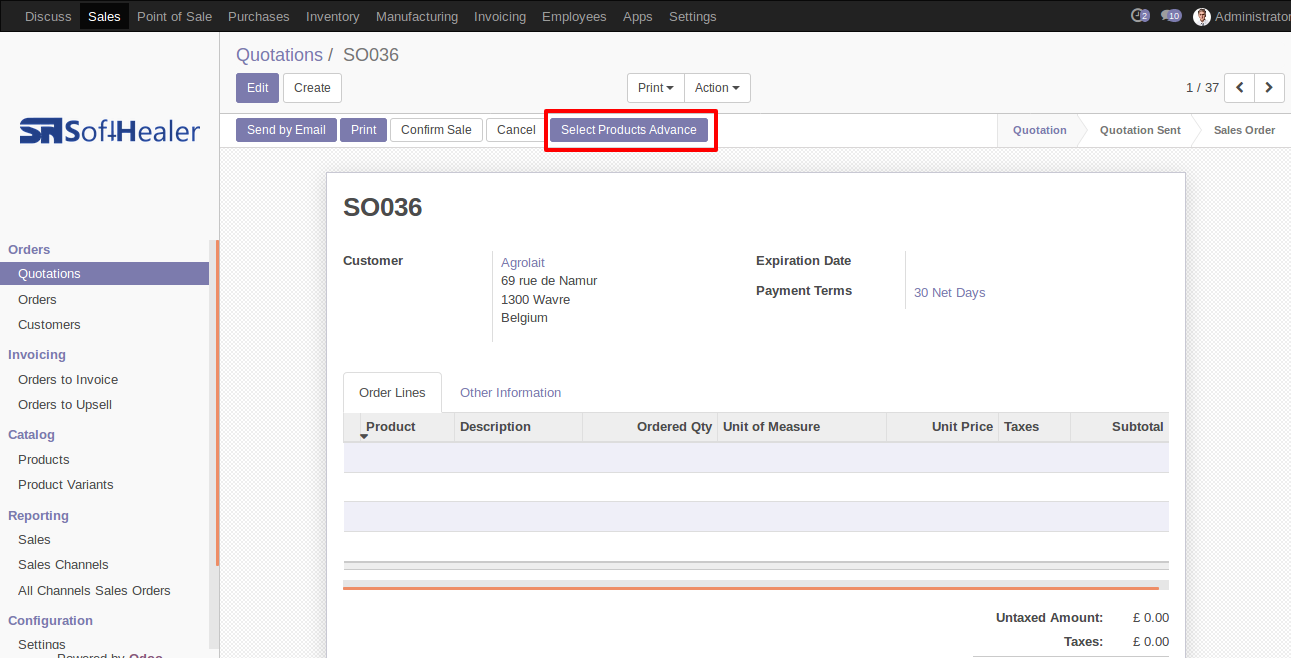 When you click 'Select Products Advance' button, wizard will open that looks like below. Wizard contains all the fields and attribute that you selected in settings, related comparison operators and Filter button, Reset button.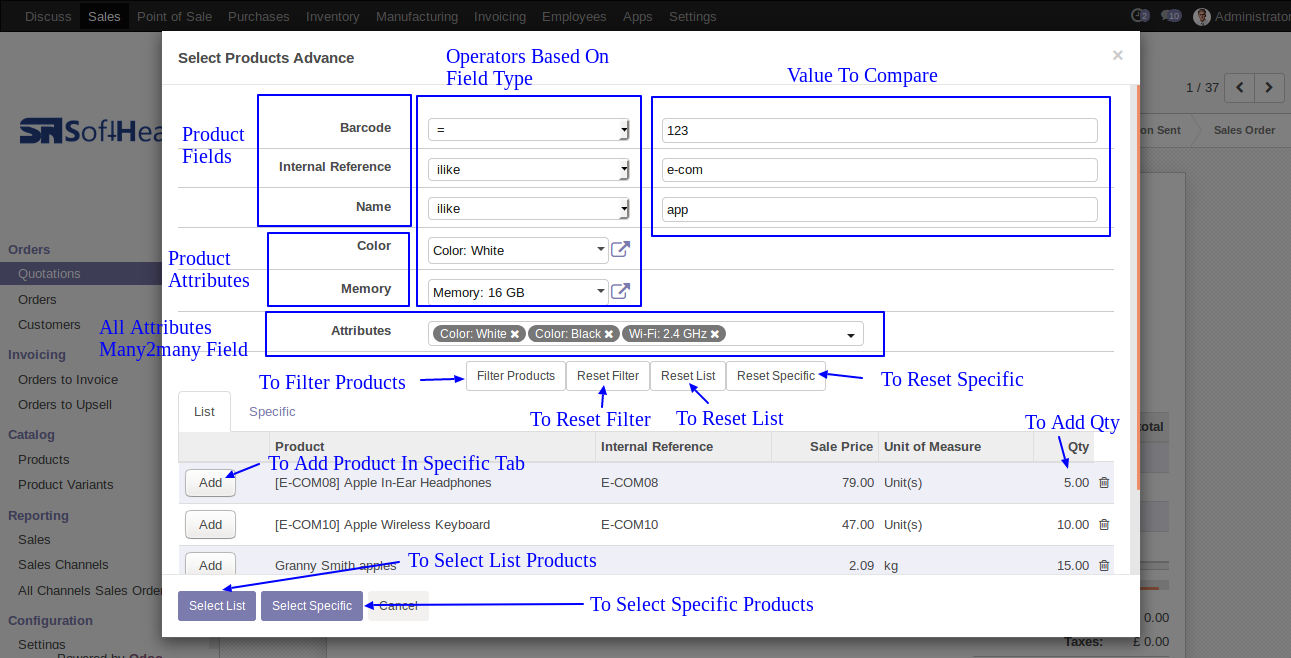 When you click 'Select List' or 'Select Specific' button in wizard, All the products and it's qty automatic add in sale order line from List or Specific tab of wizard.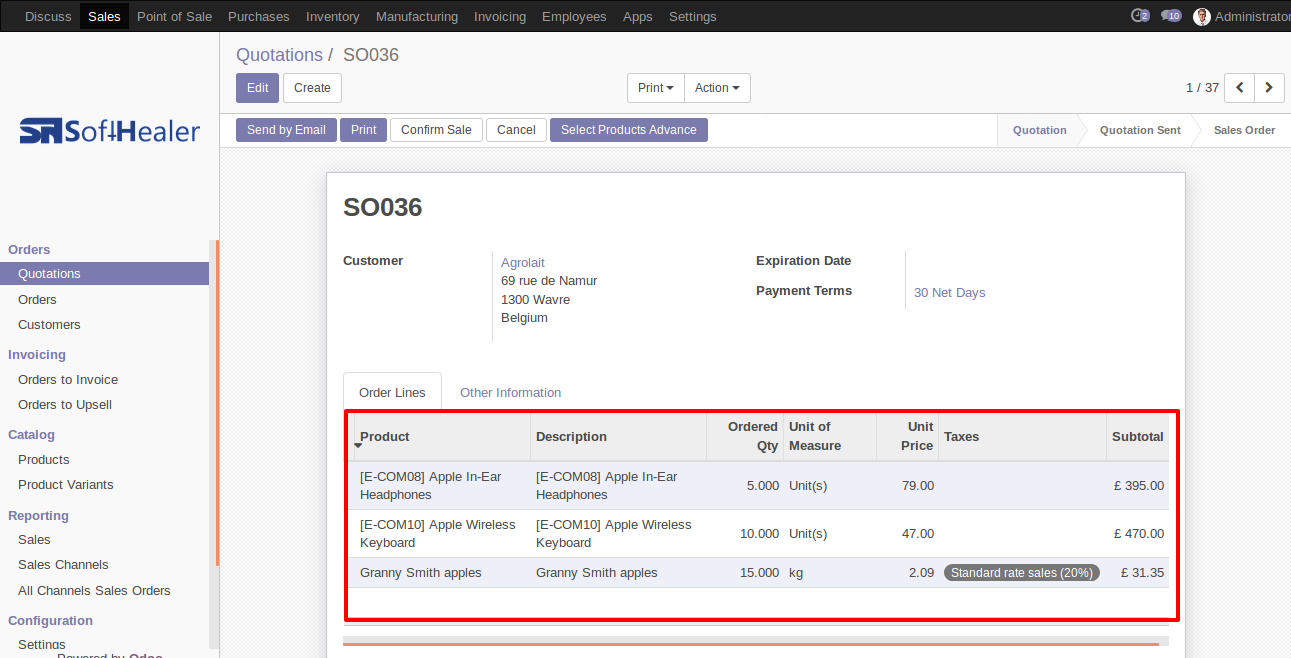 Help & Support
You will get free 90 days support and assistance in case of any issues